Note: Affiliate links may be used in this post. I may receive a small commission at no extra cost to you if you use my affiliate link. Full disclosure policy here.
The Best Instagram Hashtags for Bloggers
If you're a blogger, then chances are you know how important it is to be on Instagram. And if you've spent any amount of time on Instagram, you might have noticed it can be hard to gain followers who are active and engaged.
When I say engaged, I mean followers who actually like and comment on your pictures. Having an engaged following is a million times more important than just having a high number of followers who are totally inactive and uninterested.
With engaged followers, you can drive traffic to your blog as well as make money through selling your own digital products or affiliate marketing.
So if you want to grow your followers and engagement levels, one great yet often-overlooked strategy is using Instagram hashtags. 
How to Get the Most Out of Hashtags
Use 20 to 30 relevant hashtags per post to maximize exposure and reach. (Instagram allows you to use up to 30 hashtags maximum per post.)
Don't put the same hashtags on every post. Instead, try to tailor your hashtags to be relevant and specific to each individual post.
Spend 10 minutes each day interacting with other posts in your favorite tags. Liking and commenting on posts you like in your favorite tags is a great way to boost engagement organically. Many people will like and comment back, or even give you a follow if they like your account.
The problem can be finding relevant hashtags to use on your posts, which is why I put this handy list together to help you out and save you time!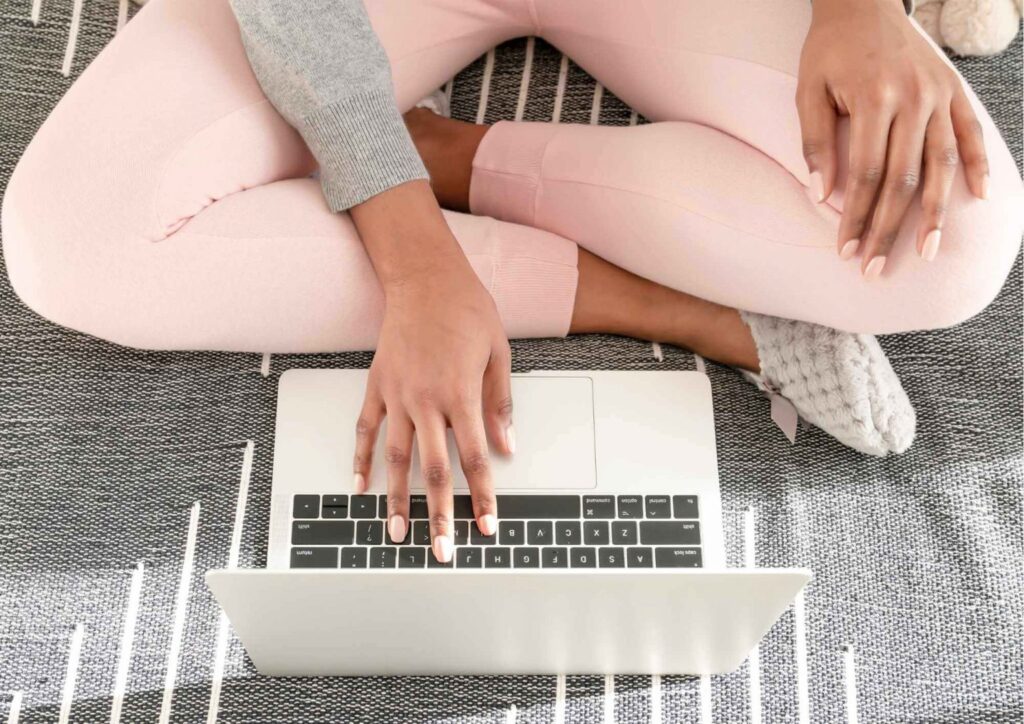 Instagram Hashtags for Bloggers
Ready to see the best Instagram hashtags for bloggers?
These are the hashtags, broken down by topic.
General Blogging: 
#theblogissue
#bloggersgetsocial
#ontheblog
#bloggerlife
Lifestyle: 
#thatsdarling
#thehappynow
#theeverygirl
#myunicornlife
#livecolorfully
#curatedlife
#documentyourdays
#holdyourmoments
#livethelittlethings
#mytinymoments
#pursuepretty
#thedarlingmovement
#petitejoys
#morningslikethese
#darlingdaily
Fashion: 
#fashionblogger
#whatiwore
#styleblogger
#stylecollective
#stylegram
#ootdmagazine
#theeverydayproject
#lookbook
#streetstyle
Travel: 
#passionpassport
#mytinyatlas
#travelgirlsclub
#letsgosomewhere
#wearethetravelgirls
#traveldeeper
#travelbloggerlife
#travelgram
#wanderlust
#dametraveler
#traveldiaries
#travelblogger
#beautifuldestinations
#welltraveled
#exploretocreate
#travelandlife
Beauty: 
#beautyblogger
#beautycare
#beautyguru
#beautyblog
#instabeauty
#makeupbyme
#nailstagram
#hairgoals
#hairinspiration
Motherhood & Parenting:
#mommybloggers
#mommylife
#momitforward
#motherhoodunplugged
#childhoodunplugged
#letthembelittle
#candidchildhood
#uniteinmotherhood
#mommyproblems
#momswithcameras
#motherhoodrising
Food:
#foodblogger
#instafood
#nomnom
#foodies
#foodintheair
#foodstagram
#foodstyling
#vscocook
#vscofood
#eeeeeats
#feedfeed
#forkyeah
#eatingfortheinsta
#spoonfeed
Crafting: 
#diy
#diyers
#instadiy
#pinterestinspired
#abeautifulmess
#calledtobecreative
Top Instagram Hashtags for Bloggers
These are 80+ Instagram hashtags you can use to grow your account.
Happy Instagramming!
How to Start a Blog
While having an Instagram account is great, if you really want to grow an audience and make money online, I highly recommend that you also start a blog. It's super easy and can literally be done in less than an hour!
Unlike Instagram, where the algorithm is constantly changing, your account could be shut down for any reason, and your posts are only seen by a small fraction of your followers, the content on your blog is 100% yours and you have complete control over it. This is what makes blogging so great!
I wrote a complete guide on how to start a blog for beginners that will show you step-by-step exactly how to start your blog today.
Haven't started a blog yet? Be sure to sign up for my free Blogging Bootcamp course that has been taken by over 5,000 students!