Amazon Affiliate Affluence
Everything you need to know to make money with the Amazon affiliate program – even with a small blog!
Tired of struggling to make $2.54 a month from the Amazon affiliate program?
I was too.
I spent hours writing blog posts with affiliate links, only to have NO ONE click through and make a purchase.
And then… everything changed.
Finally "crack the code" on the Amazon affiliate program and learn everything you needed to start making consistent money on your blog?
Wake up every morning to see that you made $10, $20, or even $50 in commissions the night before while you were sleeping?
Take your blog from just a hobby to earning a nice part-time income or even a full-time income in a short amount of time?
I went from making $2.54 in a month from the Amazon affiliate program to making $1,000+ in a month, and I'm going to show you how to do the same thing.
When you purchase Amazon Affiliate Affluence, you'll get access to…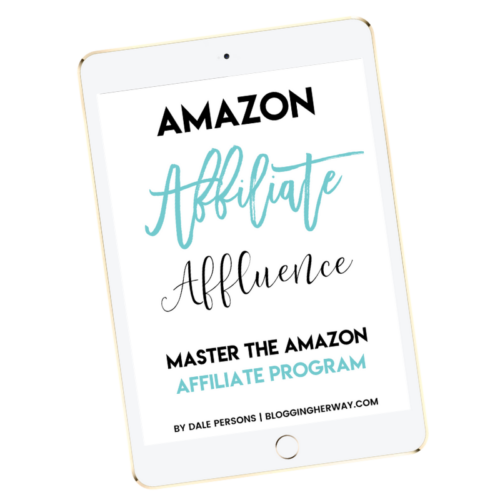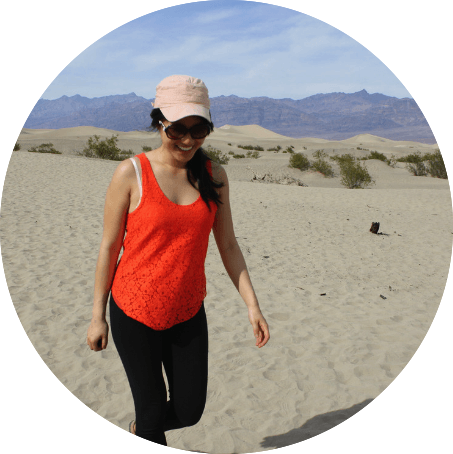 "Amazon Affiliate Affluence is an excellent ebook for anyone looking to increase their affiliate commissions on Amazon. I was an Amazon affiliate for a few months and I was sick of only earning $2-3 every month. This ebook offered many practical ways to increase my earnings and now I know why my blog posts weren't converting. I am so grateful for Dale's ebook and I can't wait to implement all of the changes laid out here!"
Janet | mytwentycents.com
Ready to start making money as an amazon affiliate?
If you're ready to go from earnings like this…
To earnings like this just six months later…
Grab your copy of Amazon Affiliate Affluence now and unlock the secrets of the Amazon affiliate program!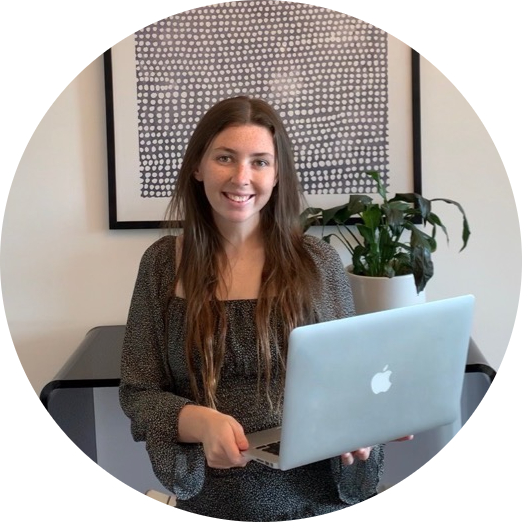 Hello! My name is Dale and I am the blogger behind Blogging Her Way.
I've started five successful blogs, including three I later sold for a profit. love teaching others how to make money from blogging and other online ventures.
While I now earn $3,000+ a month from affiliate marketing, I struggled for months to "crack the code" on the Amazon affiliate program. Finally, I figured out how to start making real money as an Amazon affiliate.
I wrote this ebook to share my Amazon affiliate strategies with you so you can have the same results for yourself!
This is not for you if...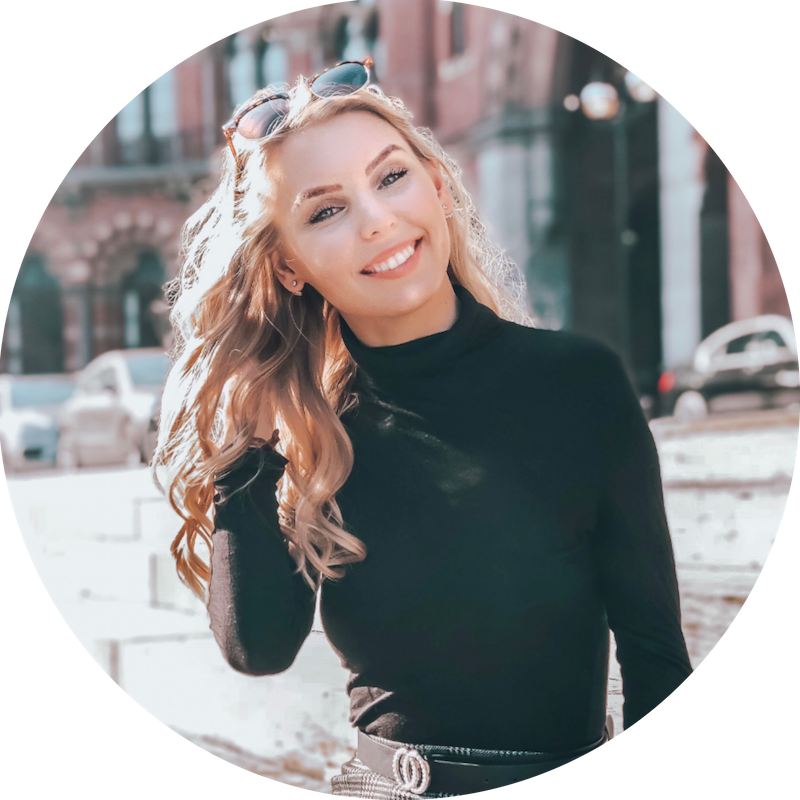 "Amazon Affiliate Affluence is the perfect way for any new blogger to get started with making money with Amazon Affiliates. I consider myself a veteran when it comes to making money with Amazon Affiliates, but even I learnt a few new tricks to start implementing in my blog! Dale's conversion rates on Amazon are 10%, which is practically unheard of. So, if you're looking for a guide to get started with Amazon affiliate marketing, this is it. You'll make your investment back in no time."
Maria | chicpursuit.com
Grab your copy of Amazon Affiliate Affluence and start earning as an Amazon affiliate today!
Frequently Asked Questions
What is affiliate marketing?
Affiliate marketing is an arrangement where an online retailer pays commission to affiliates who generate traffic and sales for them.
What is the Amazon affiliate program?
The Amazon affiliate program (known as Amazon Associates) is a way for bloggers to earn money by linking to any Amazon product and earning a commission on all sales that they generate. Amazon pays their affiliates by direct deposit or check at the end of every month.
I'm a blogger outside the United States. Will this ebook still work for me?
While this ebook is written with US bloggers in mind, it will absolutely still be useful if you live in a different country as long as a) your audience is primarily in the United States or b) you live in a country with its own Amazon affiliate program. The strategies taught are the same no matter where you are located.
What if I'm a new blogger? Will this ebook help me?
Yes, this ebook was designed with beginner bloggers in mind. I started earning money from the Amazon affiliate program as a new blogger with low traffic, so you can absolutely achieve the same results too.

How will I receive the ebook?
Once you purchase the book, you will receive an email containing the digital download. You will also receive lifetime access to any updates I make to the ebook!
Can I get a refund if I don't like the ebook?
Due to the digital nature of this book, I cannot offer refunds and all sales are final. Please contact me before you make your purchase if you have any questions!
Do you have an affiliate program?
Yes! If you would like to join the Blogging Her Way affiliate program and earn a uniquely high 40% commission on all sales that you make, click here!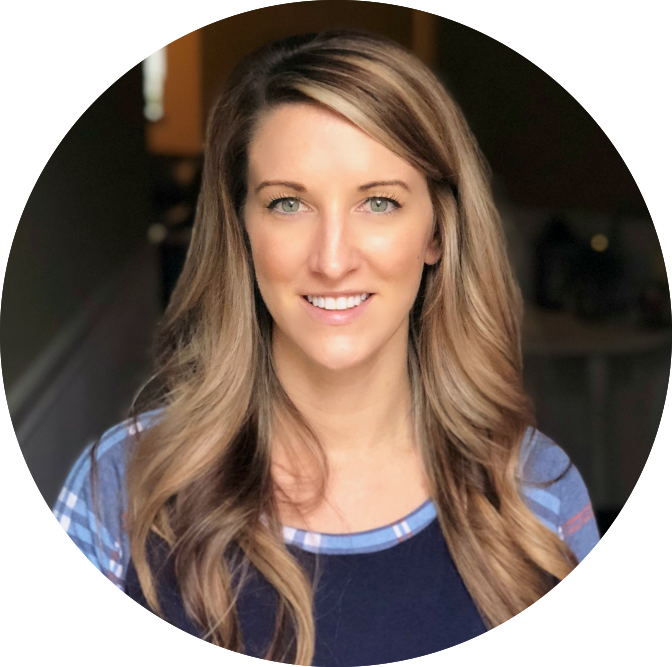 "I just read your ebook start to finish this morning and it was so educational! I learned something new on every page! There are so many helpful tips and resources included in this ebook and I can't wait to try them all out! Thank you so much for all your advice and amazing tips to help me become successful at affiliate marketing!"
Vanessa | momblogfromhome.com
ARE YOU READY TO START EARNING?
Grab your copy of Amazon Affiliate Affluence now for only $27!