Note: Affiliate links may be used in this post. I may receive a small commission at no extra cost to you if you use my affiliate link. Full disclosure policy here.

4 Ways to Make Money on Pinterest
If you spend a lot of time on Pinterest like I do, you might have wondered at some point if it's possible to make money on Pinterest.
For all you Pinterest addicts out there, I have some good news. It is absolutely possible to make money on Pinterest, and there are multiple ways to do it.
Most of my blogging income comes from Pinterest in some way!
This post is all about the four best ways to make money on Pinterest.
1. Affiliate Marketing on Pinterest
One of the quickest and easiest ways to make money on Pinterest (and my personal favorite!) is through affiliate marketing on Pinterest.
Affiliate marketing is simply promoting products online and earning a commission when someone makes a purchase through your unique affiliate link. There are affiliate programs out there for all kinds of products, from clothes to home decor to digital goods like ebooks.
Pinterest is a great place for sharing affiliate links becauseaccording to Pinterest themselves, 92% of their users use Pinterest to plan for purchases, while 52% will make an online purchase after seeing an item on Pinterest.
The great thing about affiliate marketing on Pinterest is that you don't need a blog (although that can be helpful.) You just need your Pinterest account! To learn my exact strategy for making $500+ a month from affiliate marketing on Pinterest, be sure to check out my ebook Get Paid to Pin.
Get Paid to Pin contains my exact strategy for making hundreds of dollars a month simply by pinning on Pinterest! I don't see a lot of people talking about affiliate marketing on Pinterest, but I have had a lot of success with it and I wrote this ebook to share my best tips and strategies with you.
2. Become a Pinterest Virtual Assistant
Pinterest virtual assistants help bloggers or business owners manage their Pinterest presence. This is a great job for people who love Pinterest, and Pinterest virtual assistants can earn $25 to $50+ per hour based on skillset and experience.
The typical tasks of a Pinterest virtual assistant include designing Pinterest graphics, writing pin descriptions, scheduling pins, creating Pinterest boards, optimizing pins for SEO, doing group board outreach, and more.
If you want to become a Pinterest virtual assistant, you should have a good working knowledge of Pinterest marketing and best practices. It's also helpful to be familiar with a Pinterest scheduling tool like Tailwind and a graphic design software like Photoshop or Canva for designing pins.
To find clients, you can reach out to bloggers or business owners who look like they could use some help with their Pinterest account or who don't have a Pinterest account, period, and offer your services.
If you're serious about starting a career as a Pinterest virtual assistant, there is no better way to get started than by enrolling in Become a Pinterest VA. This is an online course created by Kristin and Gina, who both started six-figure VA businesses and now teach others how to do the same.
Kristin and Gina also teach a free online workshop about how to get started as a Pinterest virtual assistant. You can sign up for the free workshop here.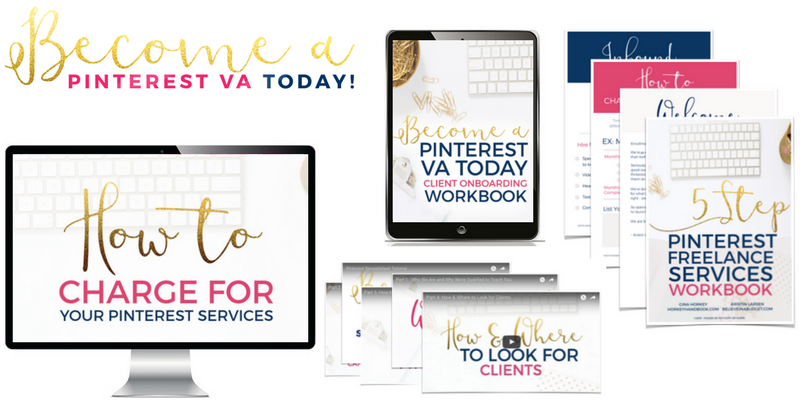 3. Make Money from Ads
This is a more indirect way to make money from Pinterest and your blog, but it's a method that can be very profitable!
Pinterest is a great source of traffic for bloggers, and it's often one of the fastest and best ways to get traffic to a new blog. (For reference, I went from zero to over 10,000 page views in a month on a new blog thanks to Pinterest.)
If you start a blog and get a lot of traffic from Pinterest, you can then join an ad network like Mediavine and earn thousands of dollars a month.
Haven't started a blog yet? Read my step-by-step guide here!
Not sure how to get traffic to your blog from Pinterest? Check out Pinteresting Strategies. I recommend this for EVERY blogger.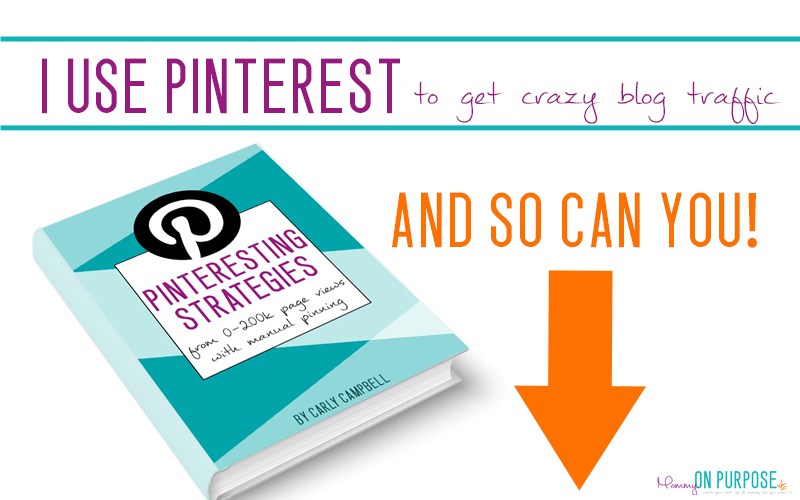 Pinteresting Strategies is an extremely affordable online course created by Carly, who uses Pinterest to get 200k+ monthly pageviews to her blog. Her strategies helped me go from zero to 40k pageviews and get into Mediavine!
NOTE: Carly has been generous enough to offer a discount code for readers of Blogging Her Way! You can use the discount code PINNING5 to get $5 off at checkout when you purchase Pinteresting Strategies.
4. Sell Your Own Product on Pinterest
This is similar to the #1 method on this list (affiliate marketing) except instead of selling someone else's product, you are selling your own!
The easiest way to get started is by creating a digital product like an ebook or templates. You will then need to create a sales page for your product with a button to purchase it. Finally, you'll want to create multiple Pinterest graphics promoting your product and share them on Pinterest to drive traffic and sales.
Alternatively, you can sell your products on Etsy or another online store if you don't want to create your own website for it.
I have created several products such as ebooks and earned $1,000+ a month selling them, with the majority of those sales coming directly from people who found my product on Pinterest! Here's how I wrote my ebook.
I personally recommend writing and selling an ebook, because this is an easy digital product to get started with. You can learn more about how to get started in the online course Ebook Bestseller Bootcamp.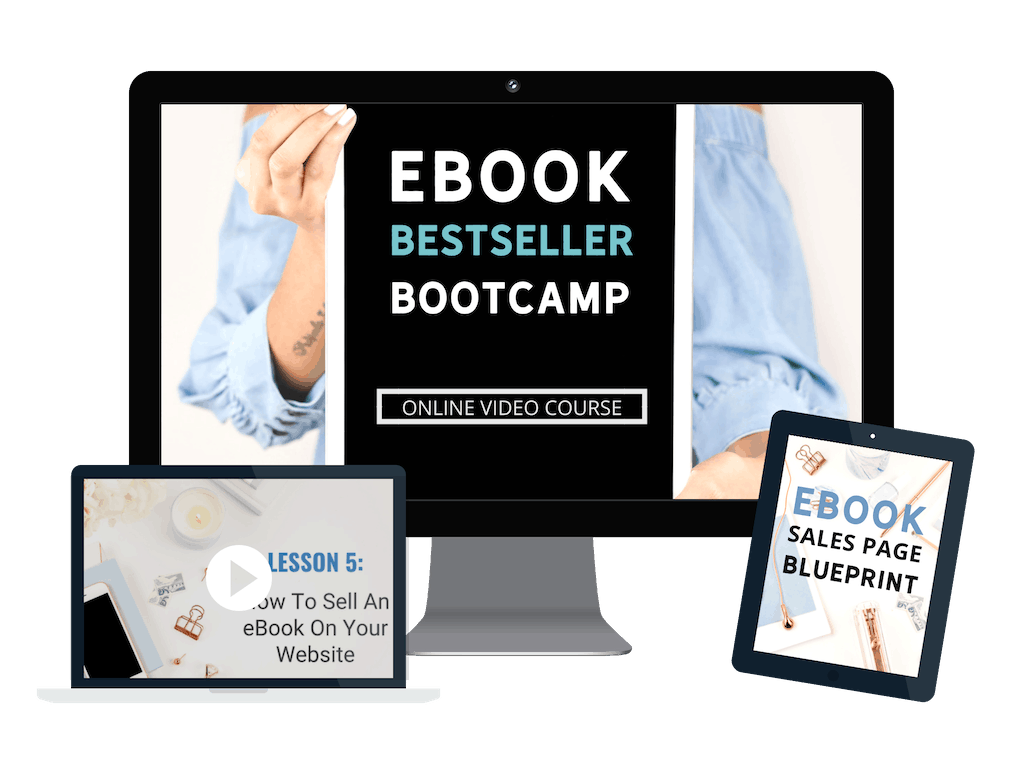 How to Make Money on Pinterest
So these are four of the best ways to make money on Pinterest!
If you enjoy using Pinterest, you can turn it into a very lucrative side hustle.
Pinterest has been essential to my business over the years, and it is a very profitable source of income for me. I have used all of the above methods to make money from this platform, and you can too!
Which of these ways to make money on Pinterest would you want to try?