Note: Affiliate links may be used in this post. I may receive a small commission at no extra cost to you if you use my affiliate link. Full disclosure policy here.
Things I Wish I Knew Before I Started Blogging
I have been blogging for a few years now, and I am earning a full-time income from blogging. I have learned a lot over the years, so today I decided to share some things I wish I knew before I started my blogging journey.
If you have been thinking about starting your own blog but haven't yet, I recommend checking out my step-by-step guide about how to start your blog and begin making money from blogging. This will show you the exact steps you can take to get your blog started today in less than one hour.
Or sign up for my free course, Blogging Bootcamp!
Although I am successful at blogging now, it was a process to get to this point! There's so much I wish I had known before I started blogging.
Here are the 10 things I wish someone had told me before I started blogging…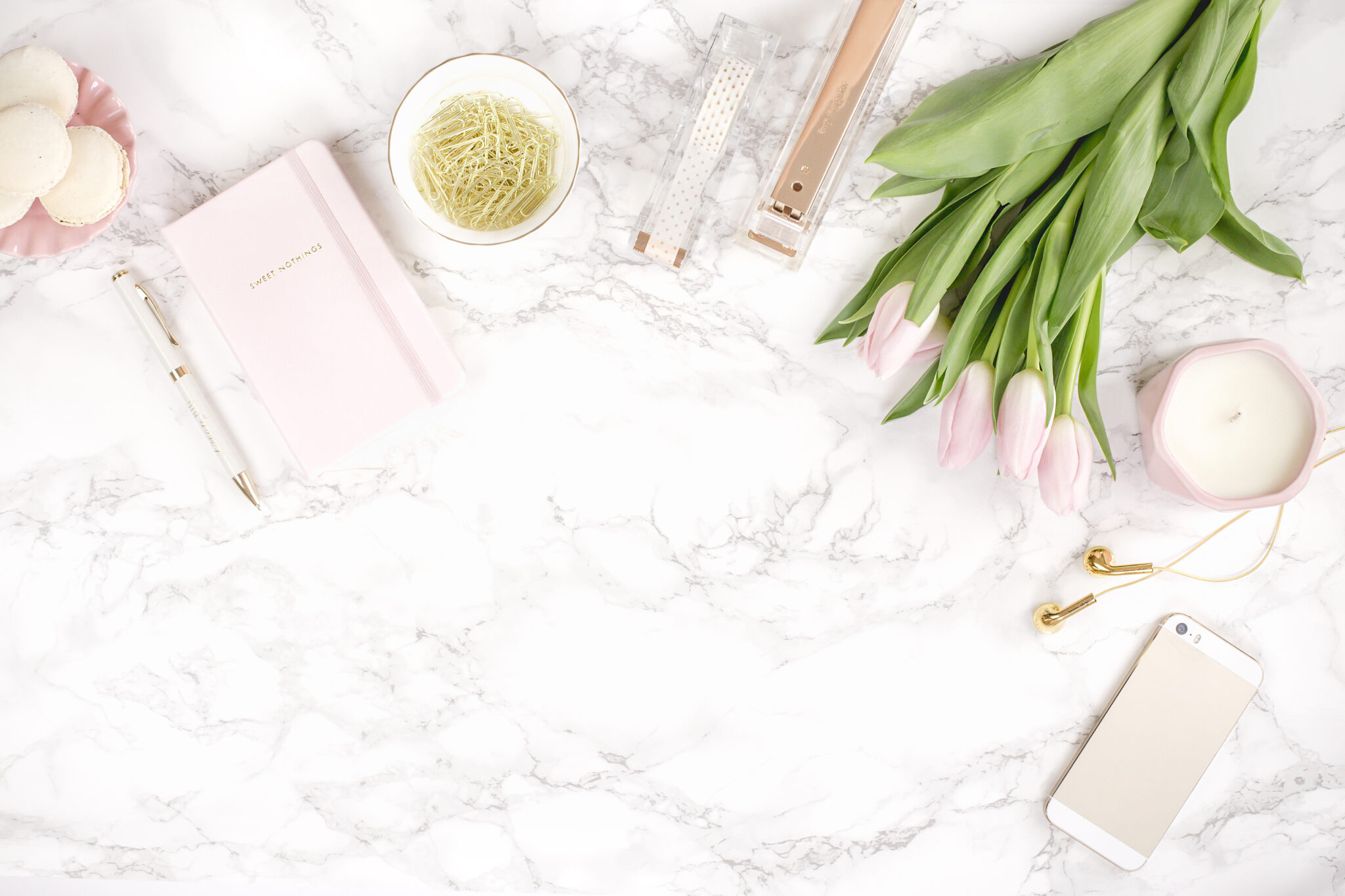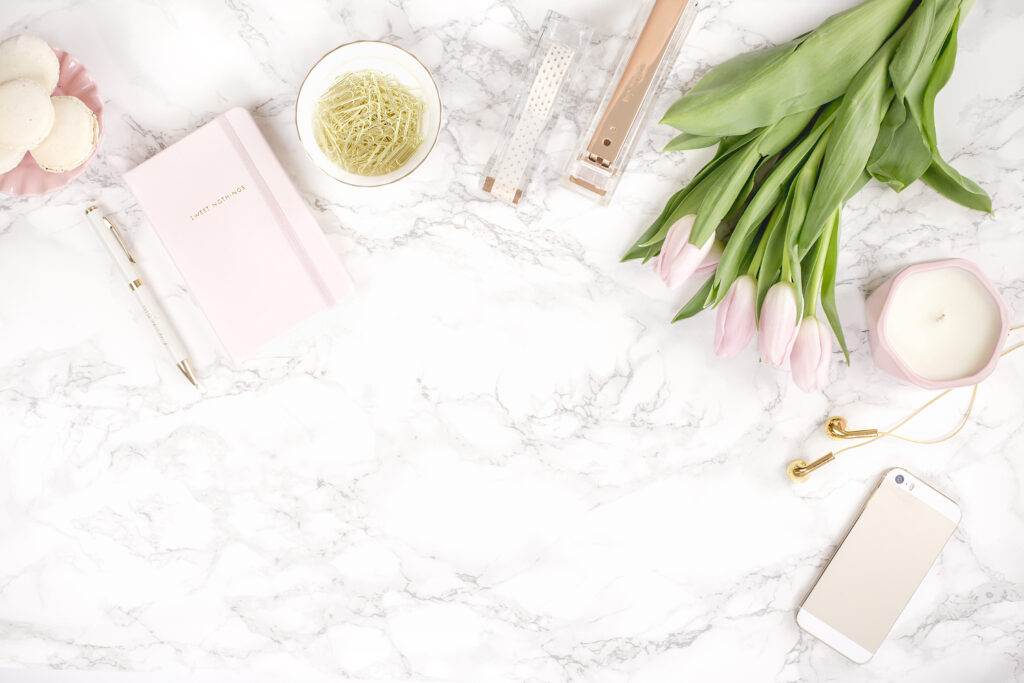 1. All you need is the MVP
What is the MVP? I'm not referring to the Most Valuable Player. MVP is your Minimum Viable Product. It's a business term referring to the very first version of a product ready to go to market. The MVP isn't designed to be perfect.
All you want from your MVP is to see what works and what doesn't and get feedback. Then you can tweak your product to make it better.
What does this have to do with blogging? A lot of bloggers waste a million hours trying to make absolutely everything perfect before they officially launch their blog or hit publish on a post. I used to be guilty of this.
Don't worry about making every little thing perfect.
Get your MVP blog out there and you will start learning what works and what doesn't fast. Launch your blog even if you don't feel like you're 100% ready, instead of always waiting for that "perfect" moment that will never come.
2. Have a purpose statement
This is the WHY behind your blog. If your blog doesn't have a purpose, it will be hard to create content, build an audience, or make money. Your blog's purpose should explain how you provide value to your audience.
For example, my purpose statement for Blogging Her Way is: I help aspiring bloggers start and grow a profitable blogging business.
Every blog post I write pertains to my purpose statement. Every product I create is in align with my purpose statement. Basically, my purpose statement guides me to create content that will help my audience achieve their goals.
3. Invest in a nice theme for your blog
I think a premium blog design is a necessary investment for new bloggers.
The free WordPress themes out there just don't cut it. There are so many better paid options out there that make your blog look pretty and professional.
My favorite themes come from Bluchic. I'm using one of their themes on my blog right now. Their themes are so classy and pretty, and they have amazing tutorials to help you set everything up! Plus they have great customer service.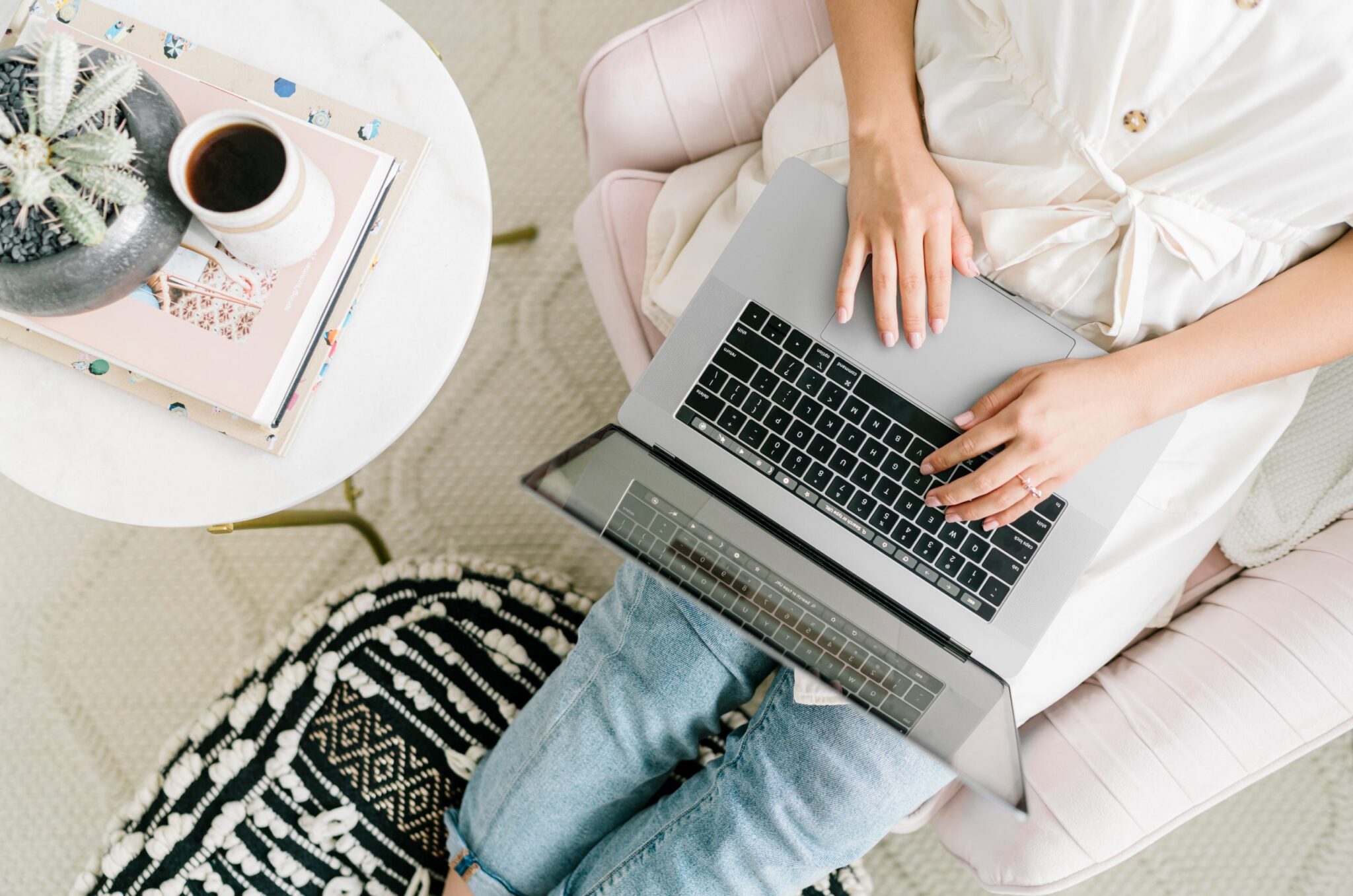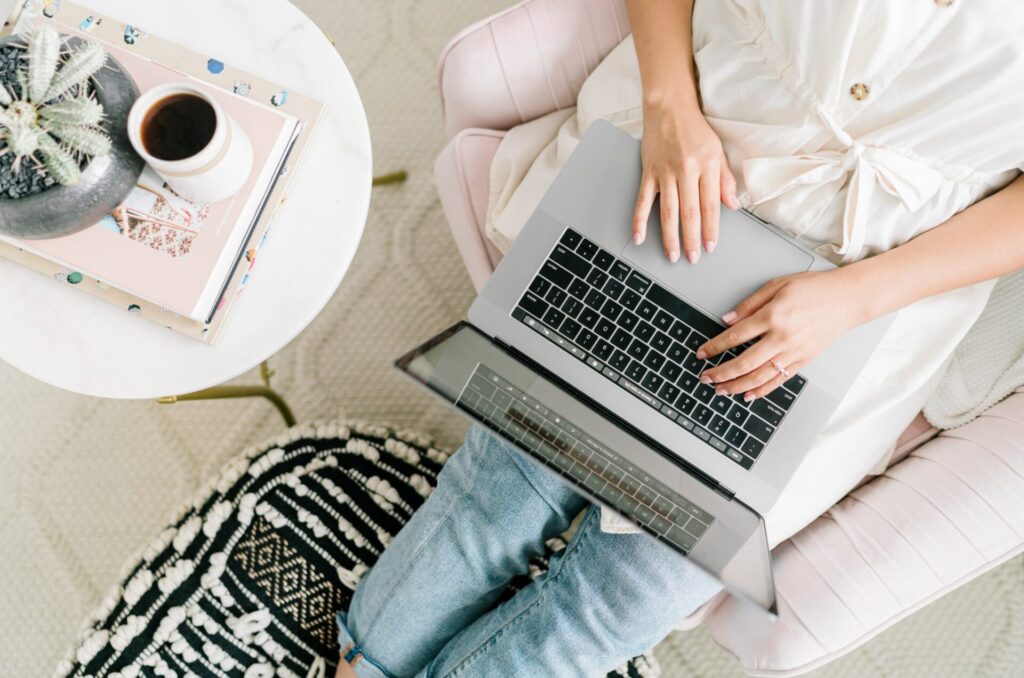 4. Pinterest is everything
Start a Pinterest account for your blog from day one!
Seriously, I can't stress this enough.
I had never used Pinterest in my life before I started blogging. I bought the online course Pinteresting Strategies by Carly Campbell because I had heard nothing but great things about it and I wanted to have a strong foundation for Pinterest.
Within literally just a few weeks of setting up Pinterest for my blog and implementing the strategies from Carly's course, Pinterest became my biggest source of blog traffic! The page views I got from Pinterest helped me start making money from affiliate marketing on my blog right away.
Now, I get consistent traffic from Pinterest and it is one of the top ways I make affiliate sales and sales for my own products like my ebooks and online courses.
5. Manage your time wisely
The amount of time I've spent just scrolling through Pinterest or Facebook is ridiculous. Now I make sure I'm managing my time wisely when I'm blogging.
Usually, I work on one of two things:
Content creation (writing blog posts, writing email newsletters, etc.)
Promotion (participating in Facebook groups, pinning on Pinterest, etc.)
I try not to spend my time aimlessly scrolling or reading other blog posts or doing any activities that aren't directly beneficial to my blog!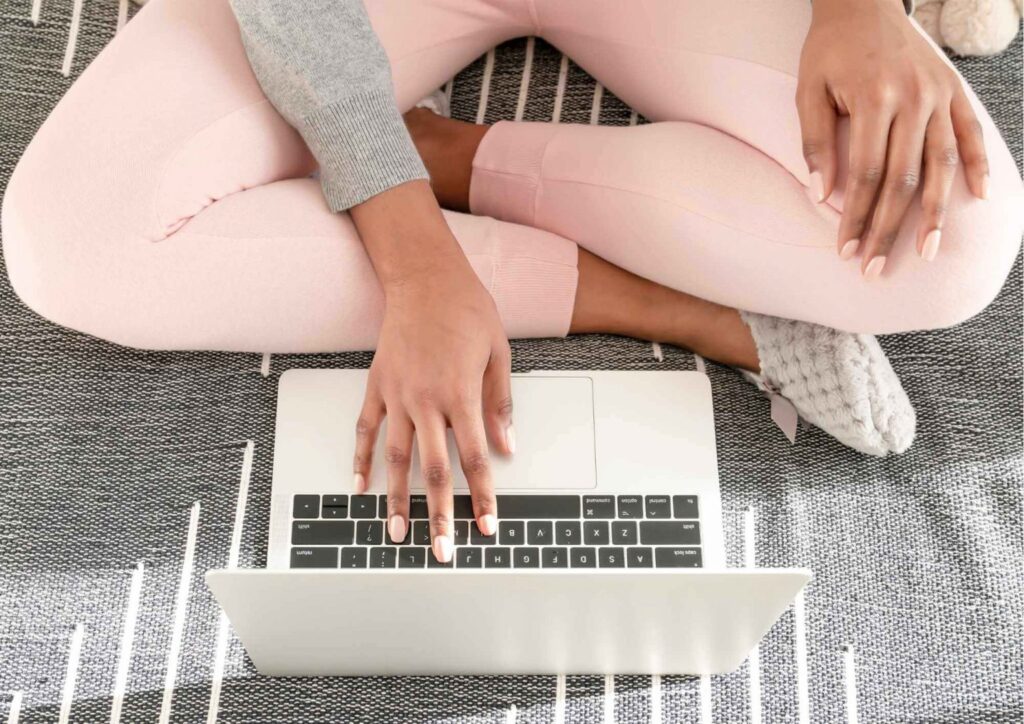 6. Join Facebook groups for bloggers
I LOVE the Facebook groups I'm a part of. Facebook groups for bloggers give you a place to get advice and grow your blog. Just make sure you aren't spending too much time in them instead of working on your blog. (See my point above.)
As a new blogger, Facebook groups are an invaluable resource. You can always find someone who's going through the exact same thing as you and get support on your blogging journey. They're a great place to learn and ask questions.
7. Don't be scared to invest in yourself
When I first started blogging, I was shocked that people spent money on blogging ebooks and online courses. I was one of those people who thought I could just find everything I needed online for free.
And that may be true if you want to spend HOURS sifting through articles and blog posts, some of which aren't high-quality. But I soon realized how much time and energy that took up. I kept hearing great things about certain ebooks and online courses, so I just decided to take a gamble and buy some of them.
Everything I have invested in has paid for itself quickly. 
I highly recommend that bloggers who want to earn an income from affiliate marketing invest in the Making Sense of Affiliate Marketing course.
It was created by Michelle, a blogger who makes over $50,000 per month from affiliate marketing. The course contains her exact tips and strategies for making money with affiliate marketing. After I took the course, my affiliate income doubled in just one month! Definitely one of my best investments.
8. Create an amazing opt-in incentive and promote it everywhere
What is an opt-in incentive? It's something small but super valuable that you offer to get people to subscribe to your email list, like a short ebook or a printable.
Need help starting an email list? Check out this simple guide.
Having a valuable opt-in incentive will give people more reason to sign up for your email list. I promote my opt-in in multiple places on my blog (sidebar, at the top, within individual blog posts) as well as on Pinterest and Facebook.
Many new bloggers don't think about building an email list and that's a mistake! Having an email list is SO important, especially if you are planning to make money from your blog at some point. I would say that I make at least half my income directly from my email list, by selling my products and affiliate products.
9. Information overload is real
When I first started blogging, I felt like I had to know ABSOLUTELY EVERYTHING about blogging. I found myself getting sucked into the void of searching for a question on Pinterest or Google and clicking blog post after blog post trying to learn as much as possible. I always had 10+ tabs open at any given time.
After a certain point, it becomes unproductive to keep overloading yourself with information. Going back to my first point (all you need is an MVP) you should go ahead and launch your blog, even if you don't feel "ready" yet.
Don't spend too much time researching, and instead learn as you go.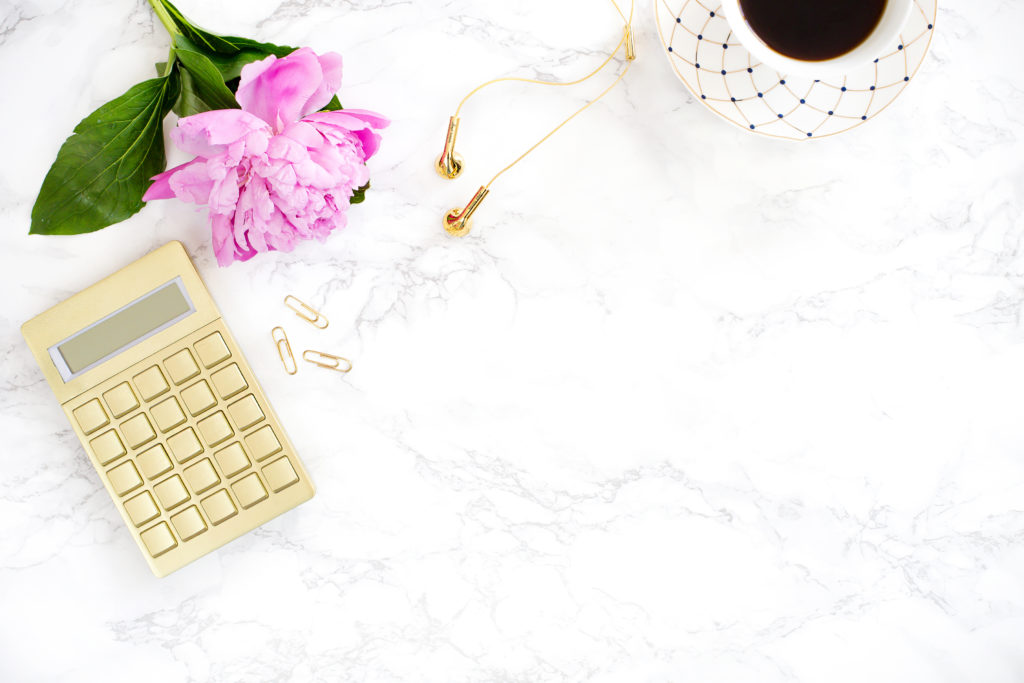 10. Don't be afraid to go against the crowd
Don't write things just because you feel like you "should" or do things a certain way because that's how other bloggers are doing them.
At the end of the day, you'll find more success with your blog if you're authentic and do things the way YOU want to do them, instead of following the crowd.
More Advice for New Bloggers
These are the 10 things I wish someone had told me before I started blogging!
Hopefully this blogging advice has been helpful for you if you have been thinking about starting a blog or are a new blogger.
If you haven't started your blog yet, click here to follow my super-simple step-by-step guide and have your blog live in less than an hour!
More blogging tips you may be interested in…
Good luck and happy blogging!