Note: Affiliate links may be used in this post. I may receive a small commission at no extra cost to you if you use my affiliate link. Full disclosure policy here.
Interview with Michelle from Making Sense of Cents
Today I am interviewing Michelle of Making Sense of Cents on my blog.
If you want to know how to make money blogging and turn blogging into a full-time job, keep reading! Michelle makes over six figures every month from her personal finance blog, Making Sense of Cents. Yep, you read that right!
Over half of that income comes from affiliate marketing on her blog.
Free Affiliate Marketing Ebook
Ready to get started with affiliate marketing?
Michelle from Making Sense of Cents created a FREE ebook about affiliate marketing, including how she went from $0 to $50,000 as a blogger. The ebook also includes case studies from other successful bloggers so you can get an inside look at how they earn money from affiliate marketing too.
If you're ready to learn more about affiliate marketing, grab the free ebook here!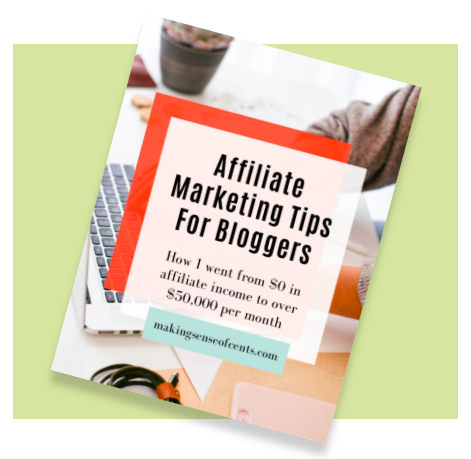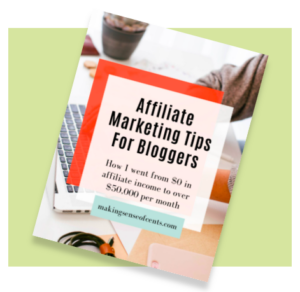 Quick Note on Starting a Blog
Haven't started a blog yet? Blogging has an extremely low start-up cost: You really only need to pay for web hosting (I recommend getting it through Bluehost because it's only $2.95 a month) and a domain name for your blog. (And you get your domain name FREE with Bluehost too.)
For the complete step-by-step tutorial on how to start your blog at a low cost, you can check out my guide on how to start a blog here.
You can also sign up for Blogging Bootcamp, my free email course that has helped thousands of my students start their own blogs…
And now let's get into the interview with Michelle!
Michelle is here to share a little bit more about her blog and how she makes over $50,000 every month from affiliate marketing as a blogger.
1. Could you give a little background on yourself?
Hello! My name is Michelle and I run the personal finance blog Making Sense of Cents. I have three finance-related college degrees and I actually used to be a financial analyst before I became a full-time blogger.
On my blog Making Sense of Cents, I talk a lot about different ways to make extra money, the best ways to save money, achieving your dream life, RVing (me and my husband RV full-time), and more. I love running Making Sense of Cents and I am very happy that this is now my full-time career, my business, and pretty much my life. We sold our house in 2015 and have been traveling full-time since!
2. When did you start blogging and why?
In the summer of 2011, I started my blog with the aim of teaching people how to save money as well as journaling my personal finance journey after reading a magazine that featured a personal finance website in one of their articles.
I became extremely interested in that website and my interest in blogging just grew from there. This is hilarious because before that same summer, I had no idea about what blogs were or that they could even make money.
I did not create my blog with the intention of making money blogging.
It was all just a hobby and an outlet I then realized how much I loved blogging and realized that it was for me, so now I am a full-time blogger! I went full-time in October of 2013 and I haven't looked back once.
Blogging has completely changed my life for the better and it's something that I recommend everyone try if they are interested.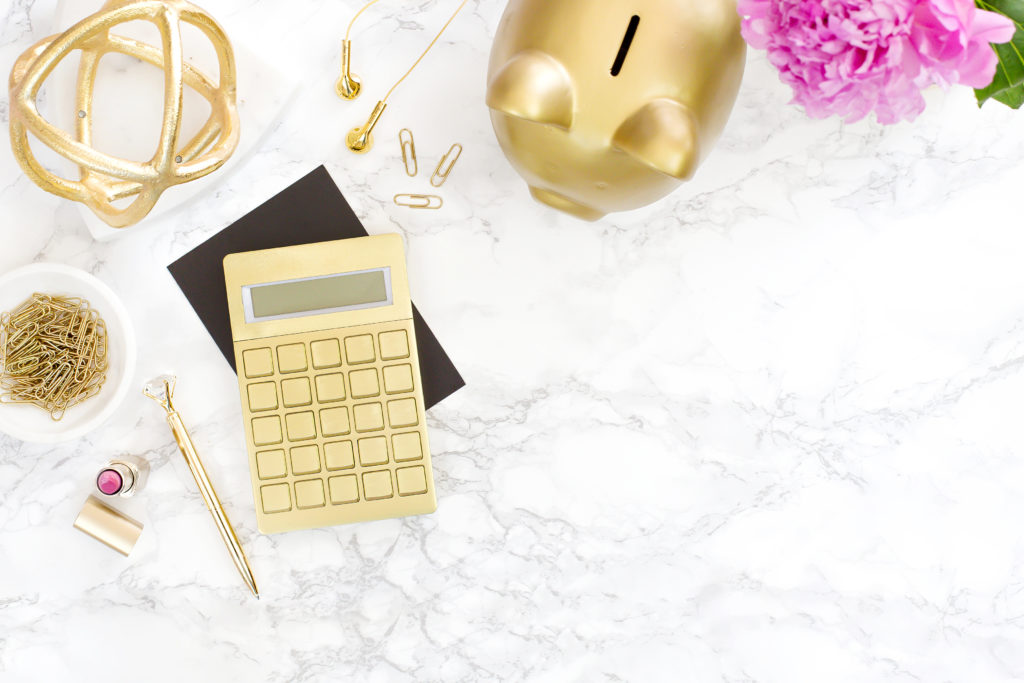 3. You make a lot of your money as a blogger through affiliate marketing. Could you explain this?
Affiliate marketing is when you try to earn money by placing an affiliate link on your website and have people purchase a product through your link.
If you get someone to sign up through your affiliate link, you are then rewarded by the company for promoting their product by earning a commission.
4. What do you think makes affiliate marketing such an effective way to earn money as a blogger?
I love affiliate income because it can feel quite passive. You can create just one blog post or social media post, and potentially earn money from it years down the line, as long as you maintain it and keep generating traffic to it.
With affiliate marketing, I can enjoy life more and know that I am still able to earn a great living promoting products that I use and enjoy.
5. How long did it take to go full-time with blogging?
I didn't start my blog to make money, but once I realized that I could earn a living from it, it was about one year later when I turned in my notice to my day job.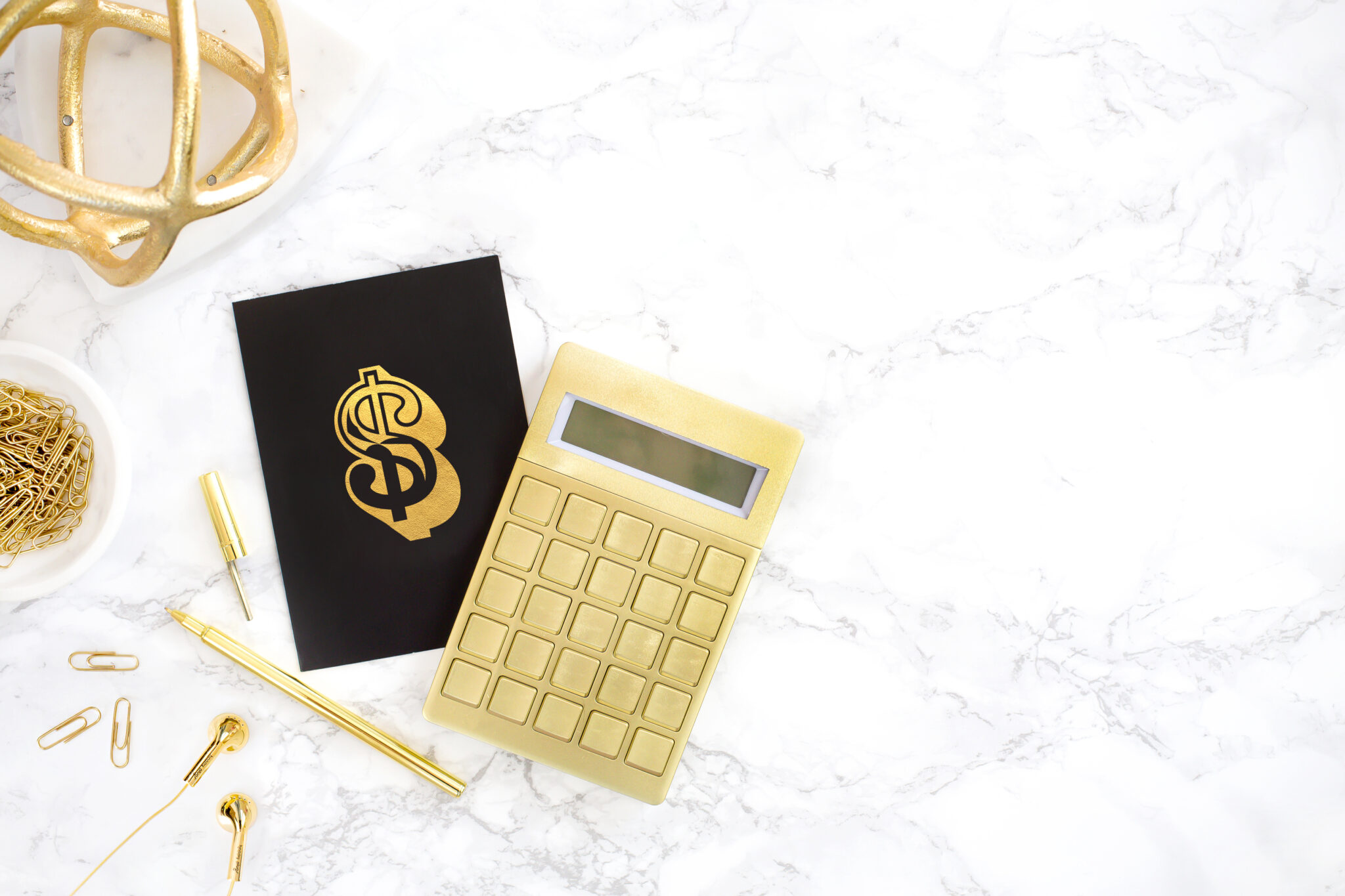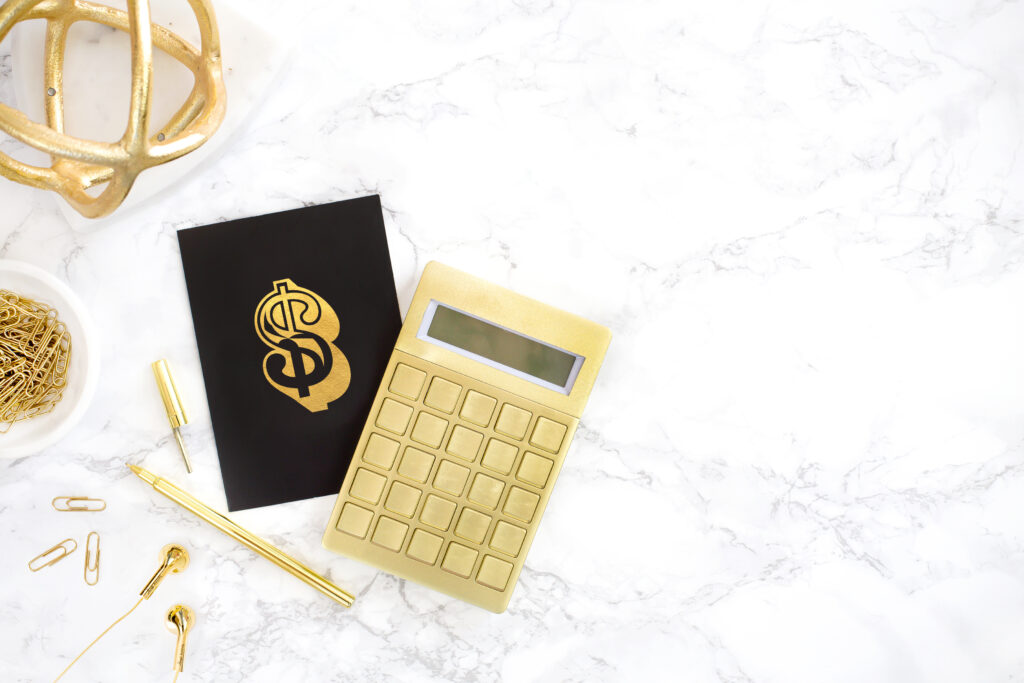 6. Now that you're a full-time blogger, what does a "typical" day look like for you?
There is no typical day for me. Some days I work all day, and other days I may not work at all, or I may just answer emails at night time. I usually try to use the daylight hours to enjoy wherever we have traveled to.
7. You created a course for bloggers called Making Sense of Affiliate Marketing. Could you tell us a little more about it?
In Making Sense of Affiliate Marketing, students will learn:
The basics of affiliate marketing, what it is, etc.
The positives of affiliate marketing and why all online influencers should be doing it
The exact steps I've taken to earn over $400,000 from a single blog post
How to pick the correct affiliate products to promote
How to increase conversions
How to build trust and not lose followers
Required disclosures that you need to know about
The one major tool you need for affiliate marketing
Different strategies to use to promote your affiliate products
How to use Pinterest to succeed at affiliate marketing (yes, this includes the newest Pinterest affiliate rules!)
Editor's note: I have taken the Making Sense of Affiliate Marketing course and I can personally vouch for it. I increased my affiliate earnings by 268% just one month after taking the course and implementing everything that I learned from it. You can read my full review of the course here.
8. What is your number one piece of advice for new bloggers who want to make blogging their career?
My best piece of advice that I'd give a new blogger is that I recommend networking as much as you can. One big blogging mistake that I've noticed many other bloggers make is not making the effort to network.
Networking is so important as a blogger. You should see others in the blogging world as your colleagues and friends, not your enemies or competition.
Thanks for the interview, Michelle!
Click here to learn more Making Sense of Affiliate Marketing.
And if you'd like to download my FREE guide to 250+ profitable affiliate programs for bloggers, sign up here and I'll send it your way!
Don't forget to download Michelle's free affiliate marketing ebook too.