Note: Affiliate links may be used in this post. I may receive a small commission at no extra cost to you if you use my affiliate link. Full disclosure policy here.

Is Affiliate Marketing Legit?
Is affiliate marketing legit or a scam?
This is a question you might have if you are doing research online about affiliate marketing and wondering if it's a viable way to make money or not.
Like with any ways to make money online, there is a TON of information out there about affiliate marketing. It can be hard to cut through the noise and know what is true, and what is purely hype (or even worse, a scam.)
I have been making money from affiliate marketing as a blogger for over four years now, so I'm writing this post to give you the answers you're looking for!
Affiliate marketing CAN be a great way to make money. But as with anything, there is misinformation out there. This guide will help you understand affiliate marketing, and know what scams to look out for. (Plus at the end I'll share my favorite resources for getting started with affiliate marketing!)
Here's what you need to know:
What Is Affiliate Marketing?
First things first, let's talk about what affiliate marketing actually IS.
Simply put, affiliate marketing is an arrangement where a company pays an affiliate a certain commission rate for referring sales to them.
One of the best known affiliate programs is Amazon Associates. This is the online retail giant Amazon's affiliate program. When you join the affiliate program, you can link to pretty much any product on Amazon. Then you will earn a commission if someone makes a purchase after clicking your affiliate link.
The way sales are tracked is through cookies, which are stored in someone's browser after they click on one of your affiliate links.
This is just one example of affiliate marketing. Thousands of stores, brands, and companies operate their own affiliate programs. You can also sign up for affiliate networks, where you can access a bunch of affiliate programs in one place.
I put together a free list of 250+ affiliate programs here.
Typically, you need a blog in order to make money from affiliate marketing. It's possible to share affiliate links on other platforms (such as social media) but if you want to make real money from affiliate marketing, you need a blog.
I wrote a step-by-step guide on how to start a blog for beginners to help you out and get started. (It's really easy and can be done in under an hour!)
Common Affiliate Marketing Scams
Now that I've shared what affiliate marketing actually is and how it works, let's talk about the dark side of affiliate marketing: the scams that exist.
Like with all legitimate ways of earning money online, there are unfortunately a lot of scams out there related to affiliate marketing.
These scams are found on websites or social media, and they often try to lure in beginners who aren't too familiar with affiliate marketing.
Here are some of the most common scams to watch out for:
1. Get Rich Quick Schemes
Get rich quick schemes are unfortunately common in the world of affiliate marketing. But luckily, they are also very easy to avoid.
While it is possible to be successful and earn money from affiliate marketing, it takes time and efforts. There are no shortcuts to start making money.
So beware extreme claims of shady products that promise things like a "guaranteed, 100% effective system" to start earning from affiliate marketing. Especially if it promises success without doing any work, usually in a very short timeframe. These are always completely bogus claims, and a total scam.
They're also very easy to identify, and often look like this: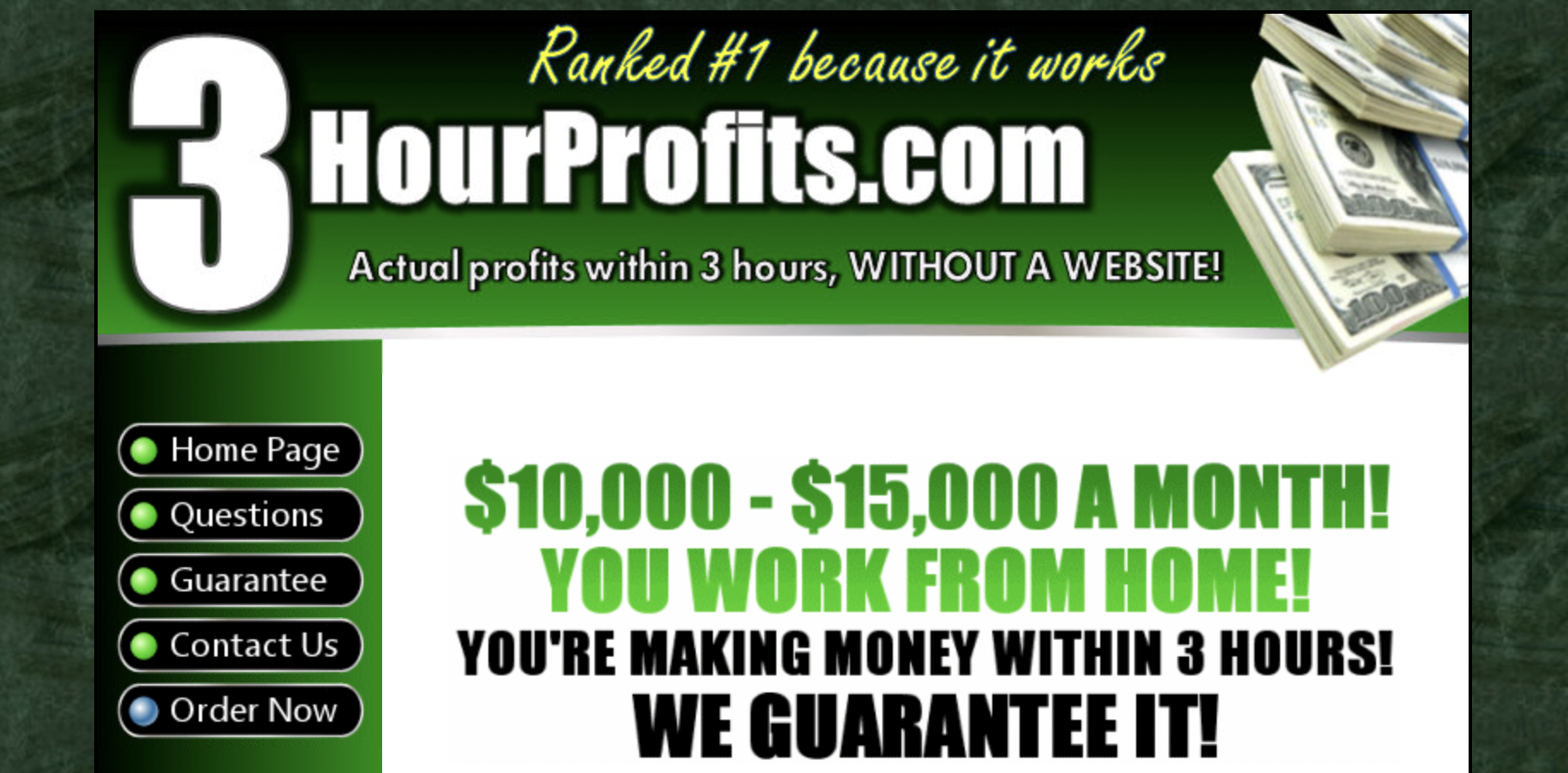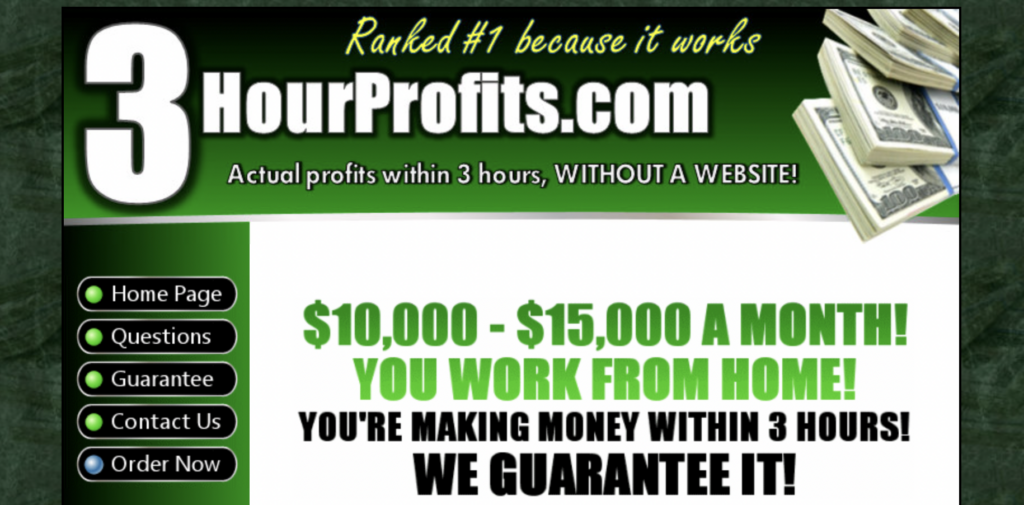 If you see anything like this, turn away immediately!
As much as scam artists like to claim you can, there's no way to make tens of thousands of dollars from affiliate marketing in just a few hours.
There's no "automatic" way you can start making money from affiliate marketing, or else everyone would be doing it. If it sounds too good to be true, then it is.
2. Pay to Join Affiliate Programs
Having to pay to join an affiliate program is a huge red flag.
Almost all affiliate programs are totally free to join. It doesn't make sense to charge potential affiliates, because most companies WANT to recruit new affiliates to advertise for them – so why make them pay?
The only exception to this is that some legit affiliate programs may ask for a nominal deposit to weed out any scammy applicants.
For example, the affiliate network Awin charges a $5 fee to join, which gets refunded with your first affiliate payment. (However, I recommend the affiliate network Skimlinks instead because it's free to join.)
However, if another affiliate program is asking you to PAY to join for the opportunity to make money, chances are it's a scam and a waste of money.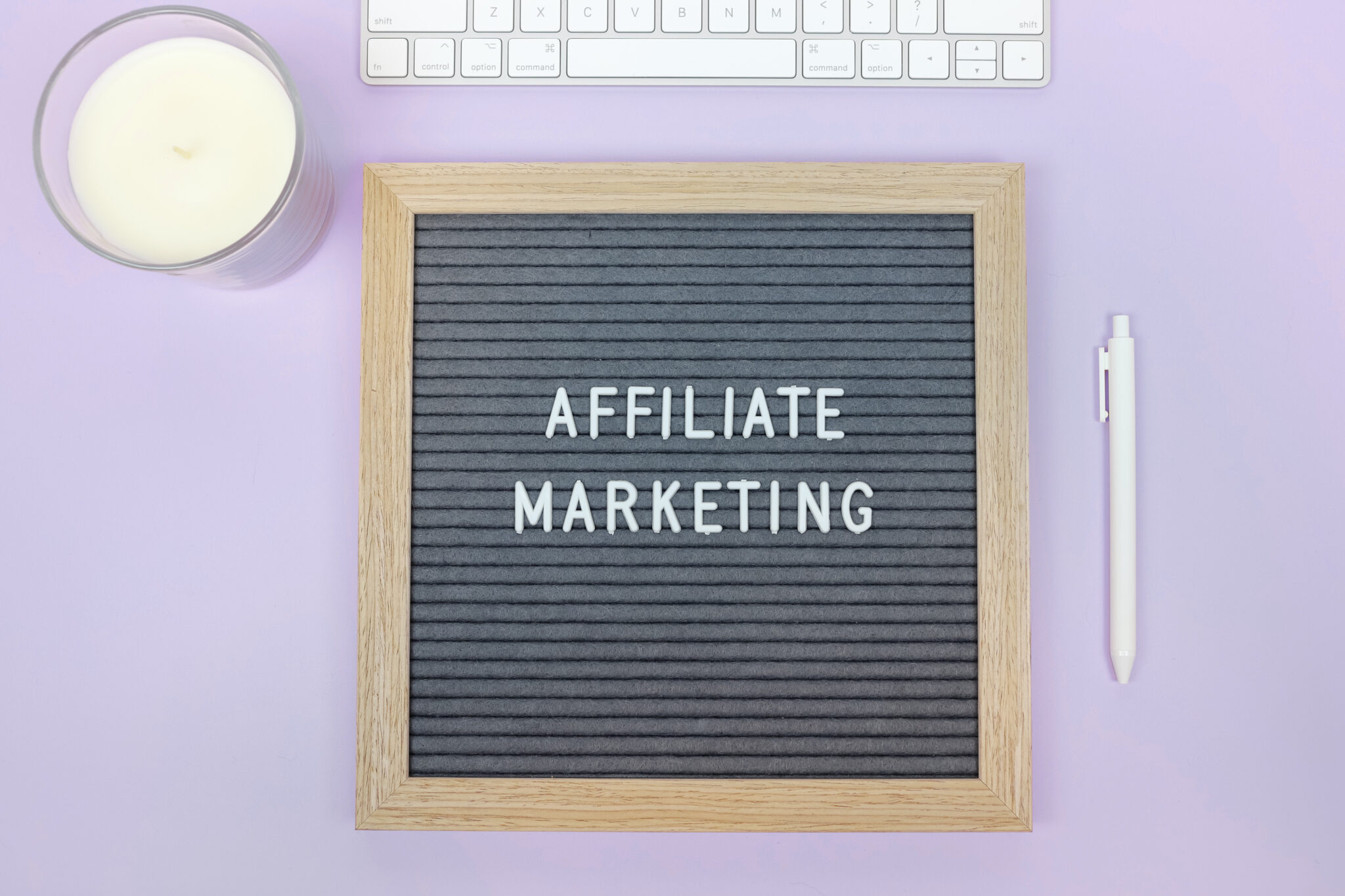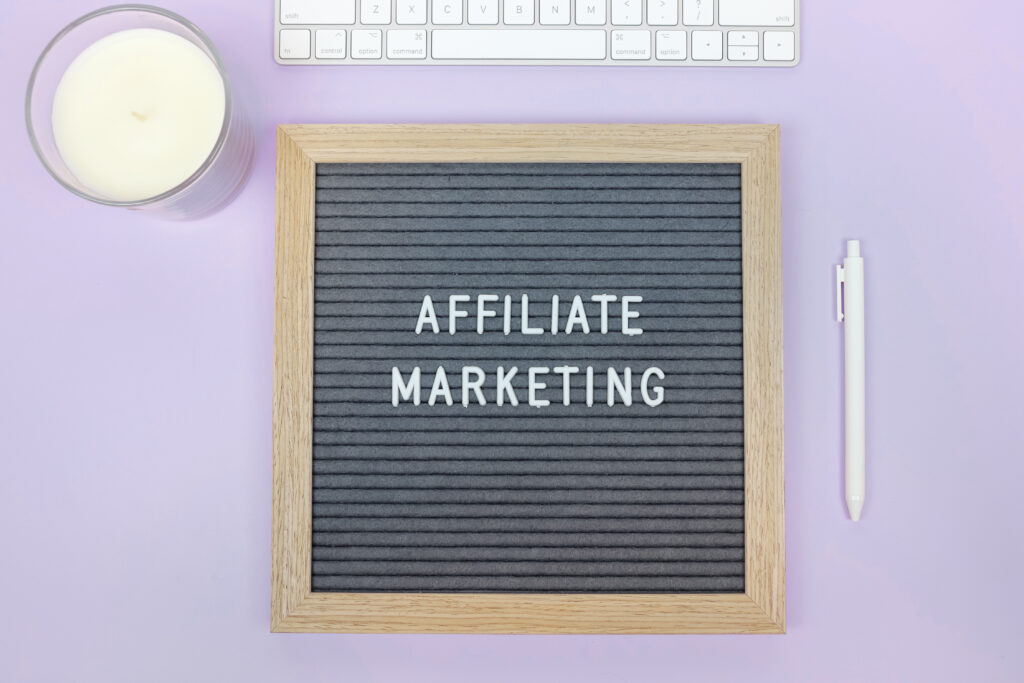 3. Low Quality or Fake Products
Another thing to watch out for is affiliate programs for low quality or fake products. This can be a common scam in the world of affiliate marketing.
As a general rule, you should only promote products that you actually use and love, or that you can at least vouch for the quality of. It's really transparent when someone is trying to promote something just to make a quick buck from an affiliate sale, and not because they actually recommend it.
So if you are getting started with affiliate marketing, watch out for affiliate programs that pay huge commissions, but might not be for a good quality product. (Or worse, a product that doesn't even really exist.)
You see this a lot in the diet and weight loss niche or the financial niche. Be wary of affiliate programs for things like weight loss supplements or cryptocurrency products. That's not to say all these affiliate programs are bad, but it's a good idea to stick with products you personally know and trust.
4. Expensive Affiliate Trainings
Finally, one big scam to watch out for is super expensive affiliate marketing trainings that don't actually provide much value to you.
If you want to get started with affiliate marketing, there is a TON of good information online for free. (In fact I have a lot on my blog!) You don't need to invest thousands of dollars into an online course or a monthly membership that promises to teach you how to make money from affiliate marketing.
I don't have a problem with paying for online courses. I think they can be a great investment, and in fact there's quite a few I have taken and recommend to others all the time. BUT the difference is I would never recommend something that costs thousands of dollars. That's just too much for an online course!
The worst part is these trainings often don't deliver the value they promise, and won't bring you any closer to making money from affiliate marketing.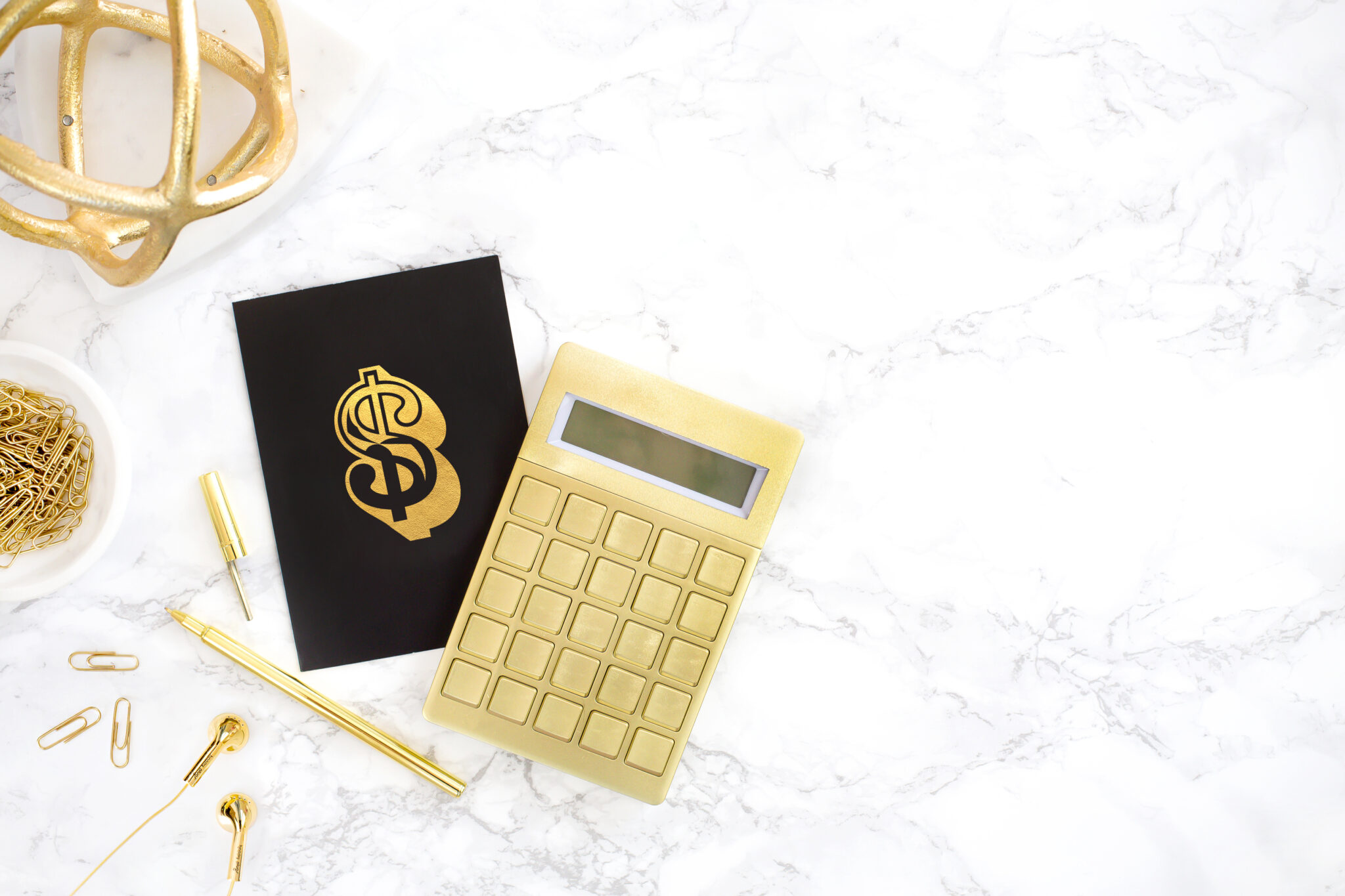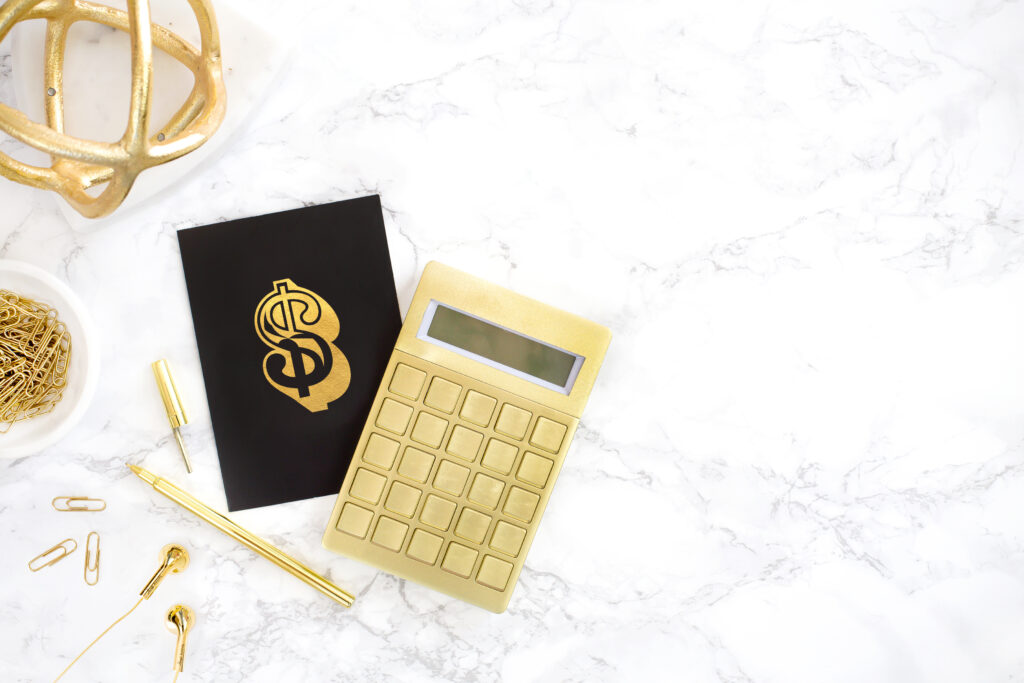 How to Avoid Affiliate Marketing Scams
If you're asking yourself "Is affiliate marketing legit?" the answer is yes.
But it takes work to make money from affiliate marketing, and it's not a get rich quick scheme. However, it's not too hard to avoid the most common affiliate marketing scams once you know what to look out for.
If you are Googling information about affiliate marketing (like "best affiliate programs") then you can trust what you find on the first page of the Google search results. Google does a good job of weeding out low quality and scammy content, so you can trust what you find in the top search results.
However, if you're digging deep into the Google search results, Internet forums, or YouTube, you might start to come across some less legitimate information.
And finally, you should ask yourself if something sounds too good to be true. Chances are, if it's an unbelievable claim (like "Here's a proven system to make $10,000 from affiliate marketing in one week!") it's going to be a scam.
Affiliate Marketing Resources
If you do want to get started with affiliate marketing, here are some of my best blog posts on the topic that are a great place to start:
I also highly recommend the online course Making Sense of Affiliate Marketing.
It's something I personally paid for when I was a new blogger, and it was 100% worth it. This online course was created by Michelle, a successful blogger who earns over $50,000 a month from affiliate marketing on her blog Making Sense of Cents. She really knows her stuff when it comes to affiliate marketing.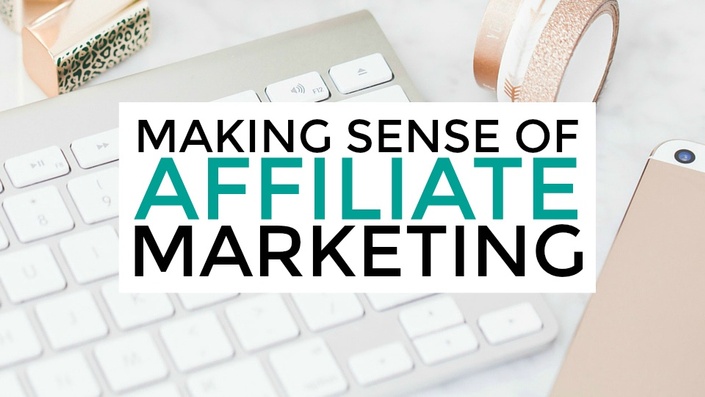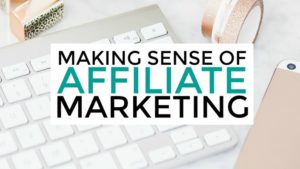 I found this course to be absolutely worth the cost, and it helped me increase my affiliate marketing earnings on my blog immediately after I implemented everything I learned. But if for some reason you aren't totally happy, Michelle offers a 30-day money-back guarantee, so there's no risk.
You can read my full review of Making Sense of Affiliate Marketing for more details, along with my personal experience taking the course.
If the course is out of your budget, Michelle also created a free affiliate marketing ebook, which you can download by clicking here.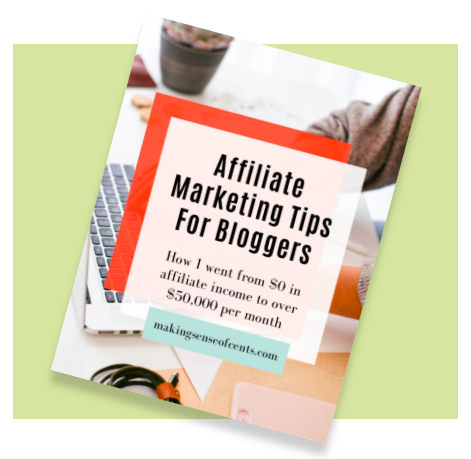 This ebook covers the basics of affiliate marketing, and also contains tips from other successful bloggers about how to make money from it.
Is Affiliate Marketing Legit?
Hopefully this post answered any questions you have about affiliate marketing. As you can see, affiliate marketing IS a legit way to make money online, and can be really profitable. It's just important to be wary of scams that exist out there!
And sign up below if you'd like to get my massive FREE list of the best affiliate programs to make money from, organized by niche: