Note: Affiliate links may be used in this post. I may receive a small commission at no extra cost to you if you use my affiliate link. Full disclosure policy here.
50 Thanksgiving Blog Post Ideas
Looking for Thanksgiving blog post ideas to write about this holiday season?
I've put together a list of 50 great Thanksgiving blog ideas for you below!
Thanksgiving is a popular holiday that is celebrated on the fourth Thursday of November every year. There are many topics associated with Thanksgiving that have people searching Google and Pinterest for ideas around this time of the year, and that's where your Thanksgiving blog posts come in!
Below you'll find blog post ideas for recipes, decor, activities, fashion, lifestyle, and more. These ideas are perfect if you don't know what to write about!
And even though Thanksgiving is in late November, it's a good idea to start publishing Thanksgiving content on your blog as early as August and September, to give it time to start gaining traction by November.
Read on for 50 Thanksgiving blog post ideas to write about next!
Want to make money blogging?
One quick thing… Are you ready to turn your blog into a money-making business? I'd love for you to join me inside 30 Days to Blogging Success.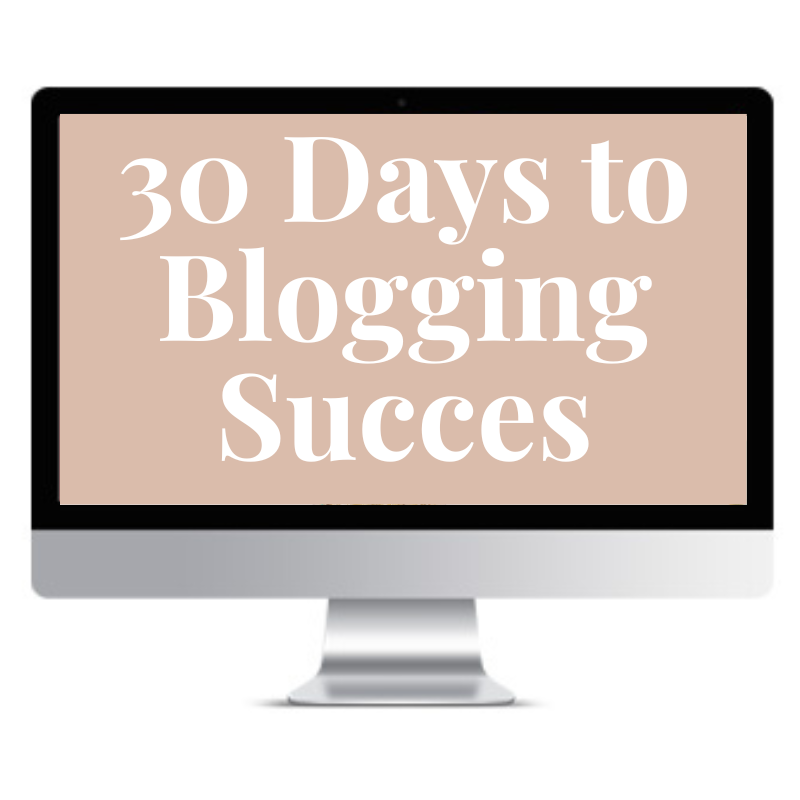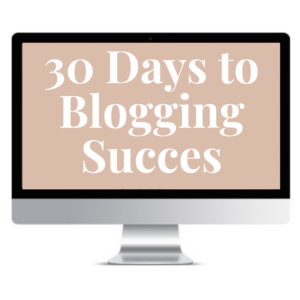 This is the complete, step-by-step roadmap to starting and growing a successful blog that I wish I'd had when I was a new blogger.
I created this course to help aspiring bloggers turn their blogs into profitable businesses, like I have now done with five of my own blogs!
Join 30 Days to Blogging Success for only $27!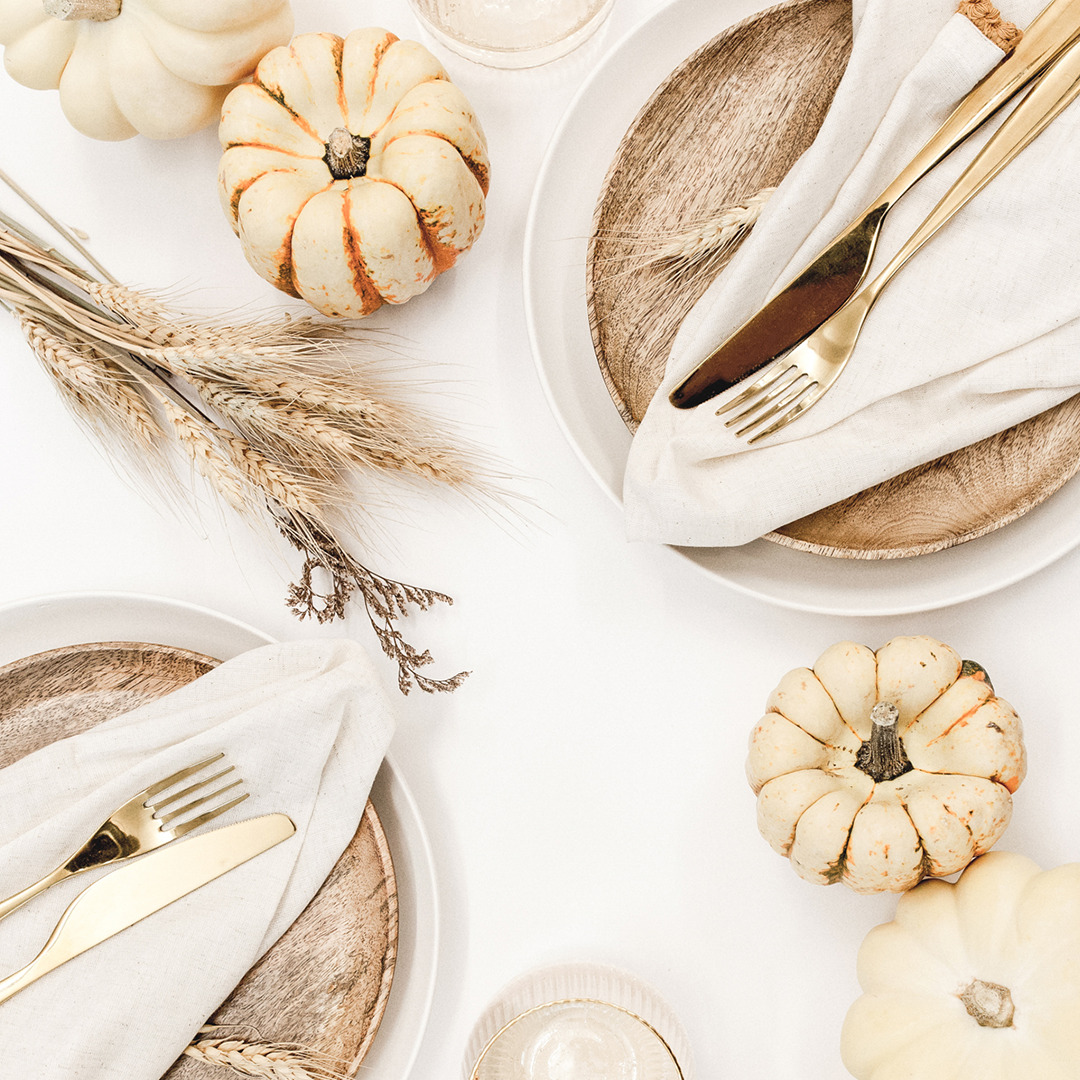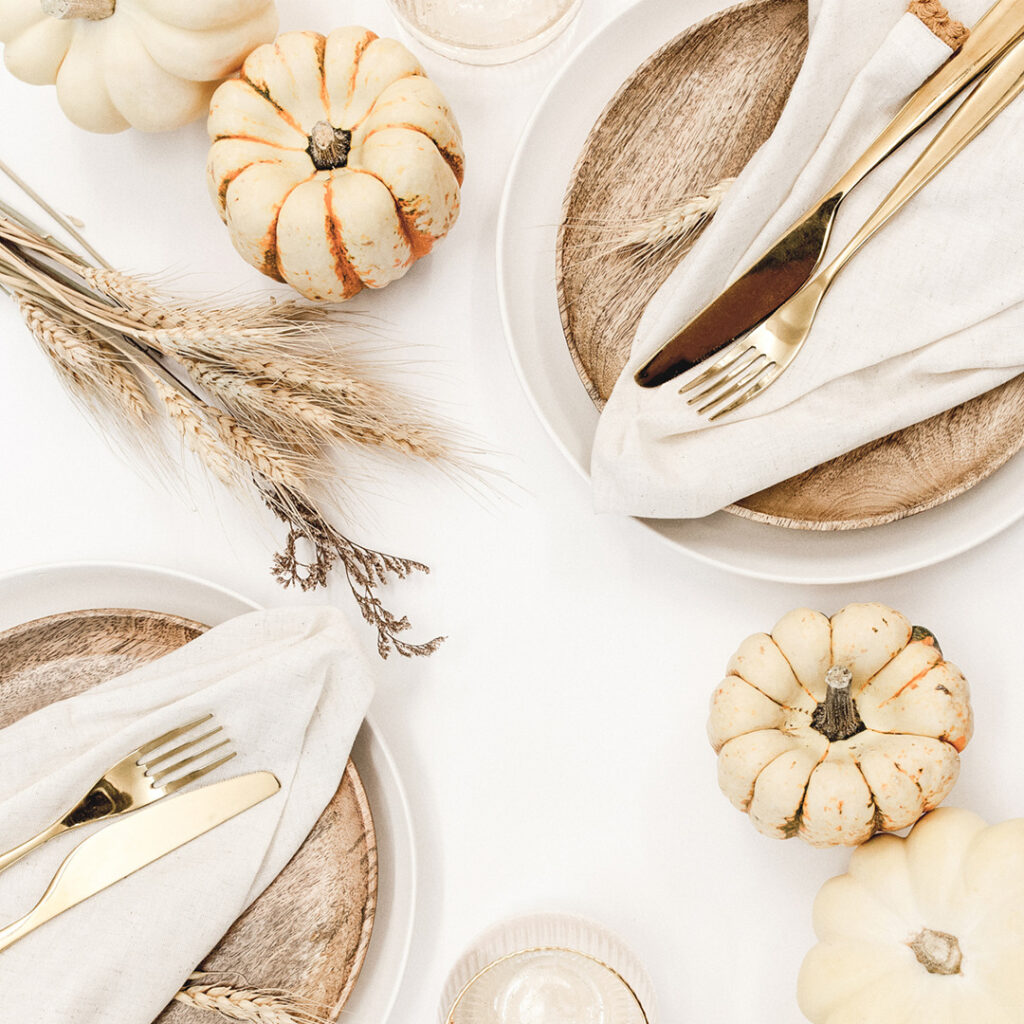 50 Thanksgiving Blog Post Ideas
Best Thanksgiving side dishes
Thanksgiving table setting ideas
Your best pumpkin pie recipe
Tips for hosting Thanksgiving
Thanksgiving outfit ideas
DIY Thanksgiving decor
Thanksgiving crafts for kids
How to make a thankful jar
Vegetarian/vegan Thanksgiving recipes
Thanksgiving nail ideas
How to make DIY Thanksgiving place settings
What to do with Thanksgiving leftovers
Best Thanksgiving desserts
How to properly cook a turkey
Gluten-free Thanksgiving recipes
Rustic Thanksgiving decorations
Thanksgiving makeup looks
Friendsgiving ideas
Tips for traveling at Thanksgiving
Homemade stuffing recipe
Thanksgiving activities for kids
What you're grateful for this Thanksgiving
Ways Thanksgiving is celebrated around the world
DIY Thanksgiving wreath
What to eat for breakfast/lunch on Thanksgiving
Best Thanksgiving appetizers
Keto Thanksgiving recipes
How to make turkey soup
Where to travel at Thanksgiving
Fun Thanksgiving traditions for families
Quotes about Thanksgiving
Green bean casserole recipe
Warm/cold weather Thanksgiving outfits
Turkey crafts for kids
How to stick to your diet at Thanksgiving
Preparing for Thanksgiving to-do list
Best candles for Thanksgiving
Modern Thanksgiving decorations
Thanksgiving outfits for babies/kids
Mashed potatoes recipes
How to have a nice Thanksgiving alone
Thanksgiving dinner menu ideas
Homemade dinner rolls recipe
Black Friday shopping guide
Tips for getting the most out of Black Friday
Gratitude activities for kids
Movies to watch at Thanksgiving
Thanksgiving dinner playlist
How to throw an outdoor Thanksgiving
Thanksgiving centerpiece ideas
Happy blogging!
You can find the rest of my blog post ideas right here.
How to Start a Blog
First things first, CLICK HERE to learn the cheapest way to start your blog!
Then continue reading for the next steps of starting your blog today.
Haven't started a blog yet? Learn how to start a blog (the right way) with the help of my step-by-step guide on how to start a blog. This will walk you through the process of setting your blog up in less than an hour!
Or join 5,000+ subscribers and sign up for my free course, Blogging Bootcamp, to learn how to start your own money-making blog today!