Note: Affiliate links may be used in this post. I may receive a small commission at no extra cost to you if you use my affiliate link. Full disclosure policy here.
Productivity Blog Post Ideas
Are you looking for productivity blog post ideas?
You're in the right place! I put together this list of 50 blog post ideas for productivity bloggers to help you out if you are feeling stuck about what to write.
Productivity is a great blog niche because it encompasses just about anything that helps make our lives more productive, simple, organized, or efficient. This is a topic that people are ALWAYS going to be searching for and there are tons of different angles you can take with your productivity blog.
Read on for the best productivity blog post ideas!
Want to make money blogging?
One quick thing… Are you ready to turn your blog into a money-making business? I'd love for you to join me inside 30 Days to Blogging Success.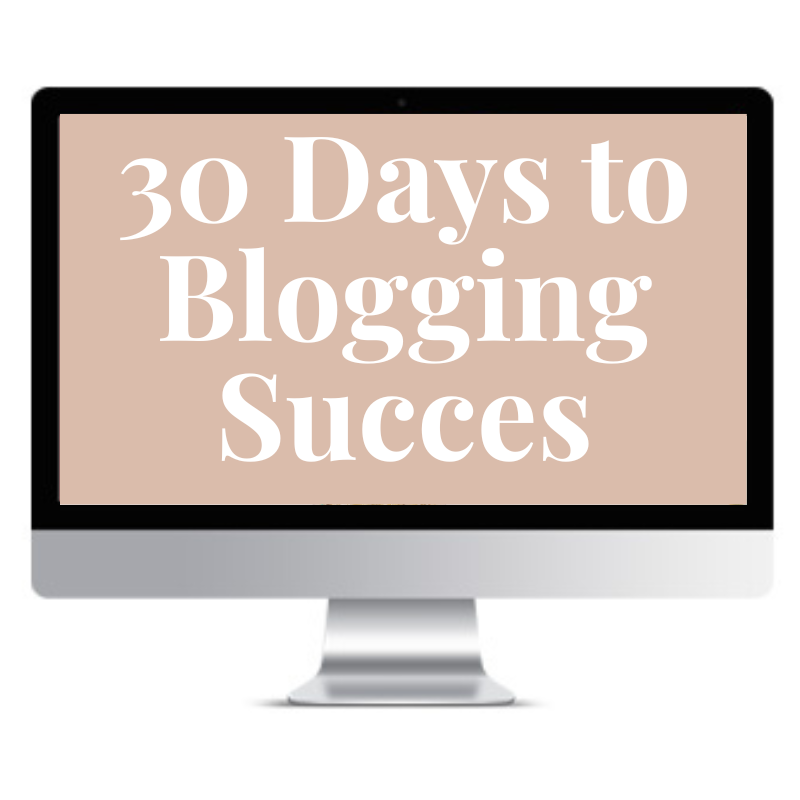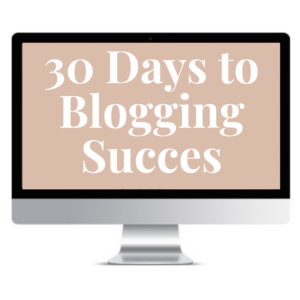 This is the complete, step-by-step roadmap to starting and growing a successful blog that I wish I'd had when I was a new blogger.
I created this course to help aspiring bloggers turn their blogs into profitable businesses, like I have now done with five of my own blogs!
Join 30 Days to Blogging Success for only $27!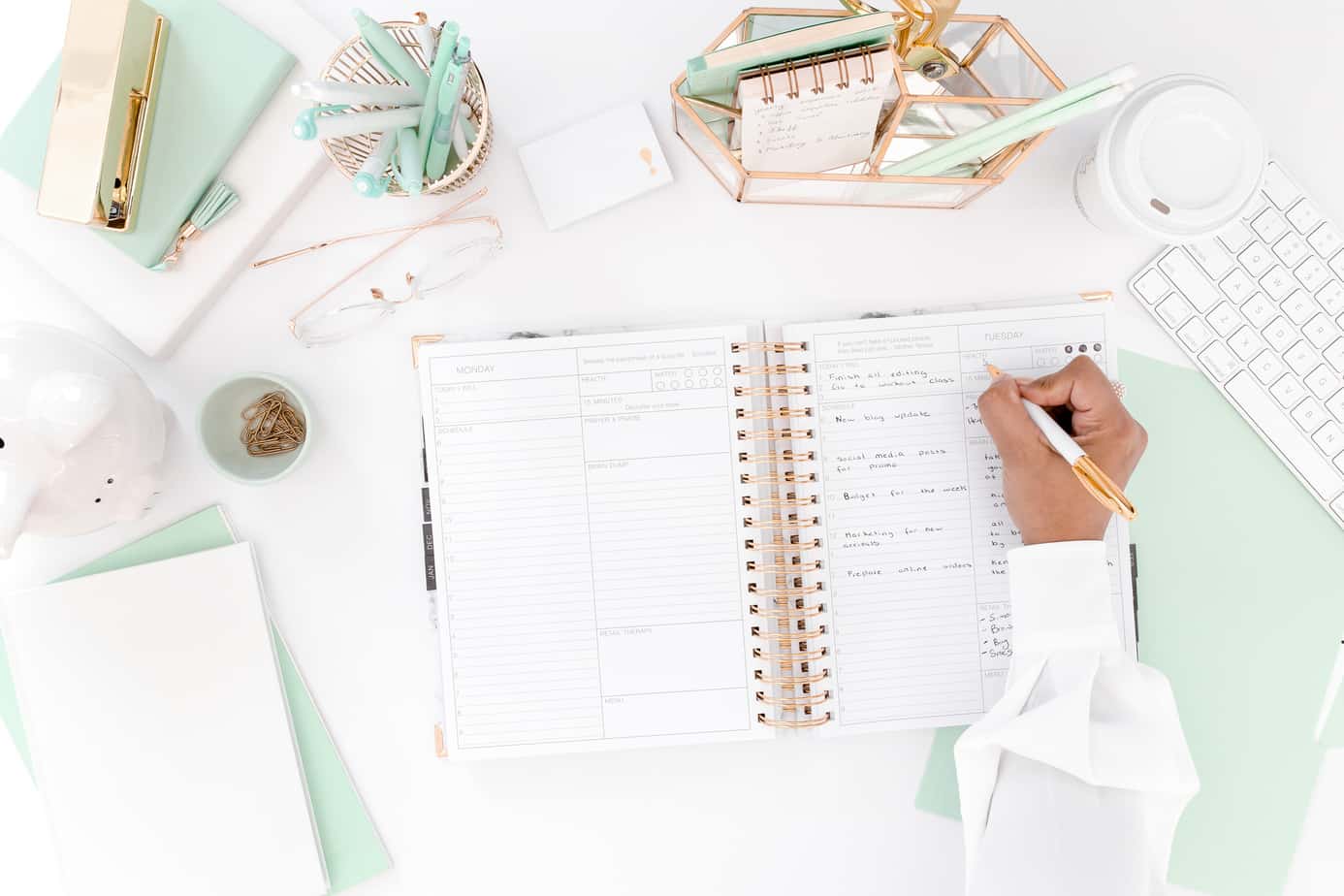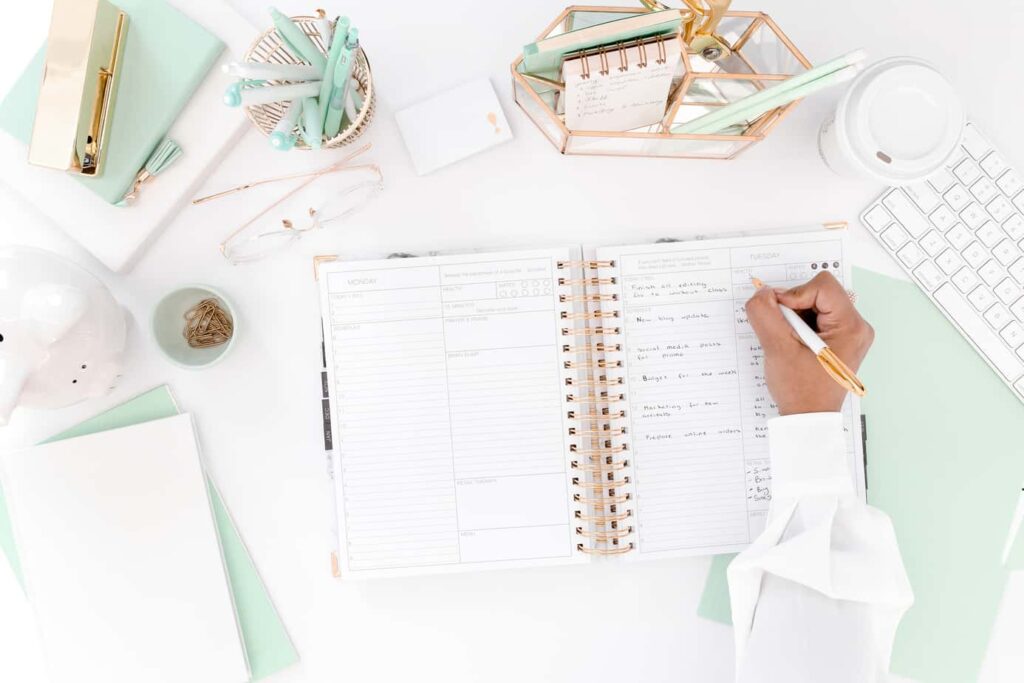 50 Productivity Blog Post Ideas
Your must-have productivity apps
How to use a planner
Best planners for students, moms, teachers, etc.
Productivity tools to help with work
How to organize your digital life
Tips for staying focused on work/studying
Easy hacks for a more productive life
Best productivity podcasts
How to use a bullet journal for productivity
Best bullet journal supplies
Bullet journal spread ideas
Must-have apps for habit tracking
Ways to track your habits
Free productivity printables
Productive things to do when bored at home
Productive things to do with free time at work
Productive things to do on your phone
Your favorite productivity blogs
How to use time blocking for productivity
Essential time management tips
How to organize your whole life
How to organize your workspace
Best productivity books
Productive morning routine
Productive nighttime routine
How to streamline time-sucking activities
Best time-saving apps
Your ultimate focus playlist
Easy productive habits you can start
How to stay productive working from home
How to organize your email inbox
How to organize your photos
Simple productive habits to start today
Bad productivity habits to break
How to have a more productive home
Tips for beating procrastination
Tips to get more done
How to wake up earlier
How to tackle your to-do list
Tips for making decisions
How to be more productive at work
Productive Sunday routine for the week ahead
How to use a digital planner
Productivity tips for students
Your must-have items for boosting productivity
The best planner accessories
Compare two similar planners
Compare two similar productivity tools
How to prioritize your to-do list
How to save time on household chores
How to Start a Blog
First things first, CLICK HERE to learn the cheapest way to start your blog!
Then continue reading for the next steps of starting your blog today.
Haven't started a blog yet? Learn how to start a blog (the right way) with the help of my step-by-step guide on how to start a blog. This will walk you through the process of setting your blog up in less than an hour!
Or join 5,000+ subscribers and sign up for my free course, Blogging Bootcamp, to learn how to start your own money-making blog today!