Note: Affiliate links may be used in this post. I may receive a small commission at no extra cost to you if you use my affiliate link. Full disclosure policy here.
Winter Blog Post Ideas
Looking for winter blog post ideas to write about this season?
Here are 50 great ideas to inspire your next blog post!
The winter season is one of my favorites. I love curling up with a blanket and a cup of hot chocolate next to the fireplace on a cold day, especially if it's snowing outside! And of course there is the holiday season and all the festive traditions.
Need some help coming up with winter content ideas?
If you're looking for some winter blog post ideas you can use from December through February, read on for inspiration on what to write next!
Tip: It's a smart ideas to start publishing your winter content, especially holiday content, several months in advance. Believe it or not, people start searching Google and Pinterest for Christmas content as early as August!
Writing your winter blog posts early will give you more time to promote them and for them to gain more traction through SEO and Pinterest.
Here are 50 winter blog post ideas to write about this season…
Want to make money blogging?
One quick thing… Are you ready to turn your blog into a money-making business? I'd love for you to join me inside 30 Days to Blogging Success.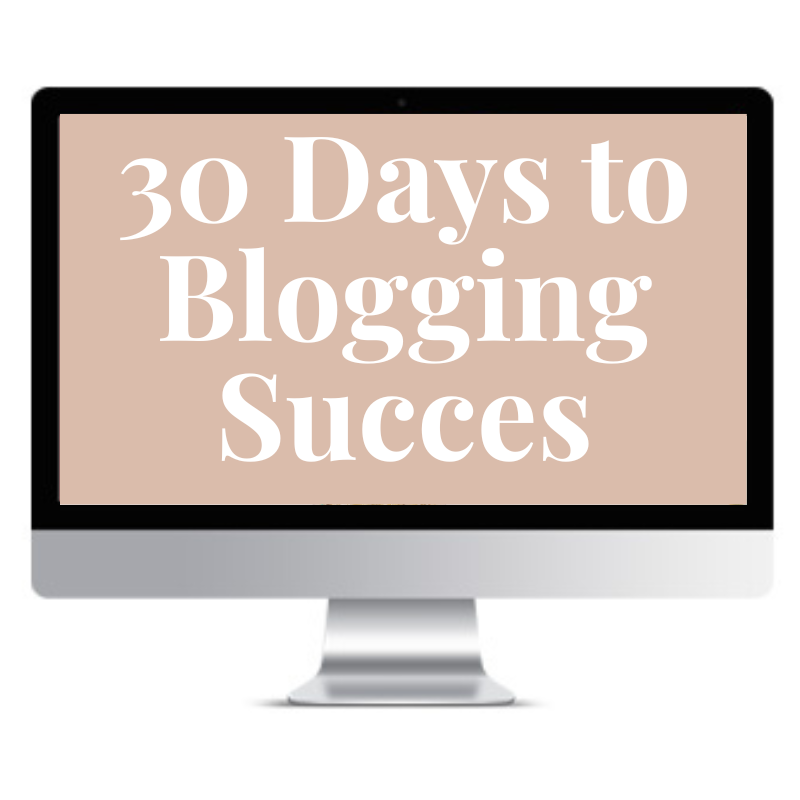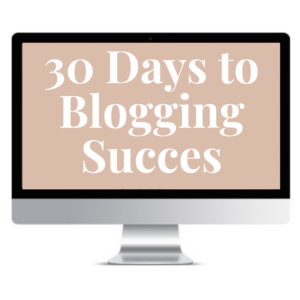 This is the complete, step-by-step roadmap to starting and growing a successful blog that I wish I'd had when I was a new blogger.
I created this course to help aspiring bloggers turn their blogs into profitable businesses, like I have now done with five of my own blogs!
Join 30 Days to Blogging Success for only $27!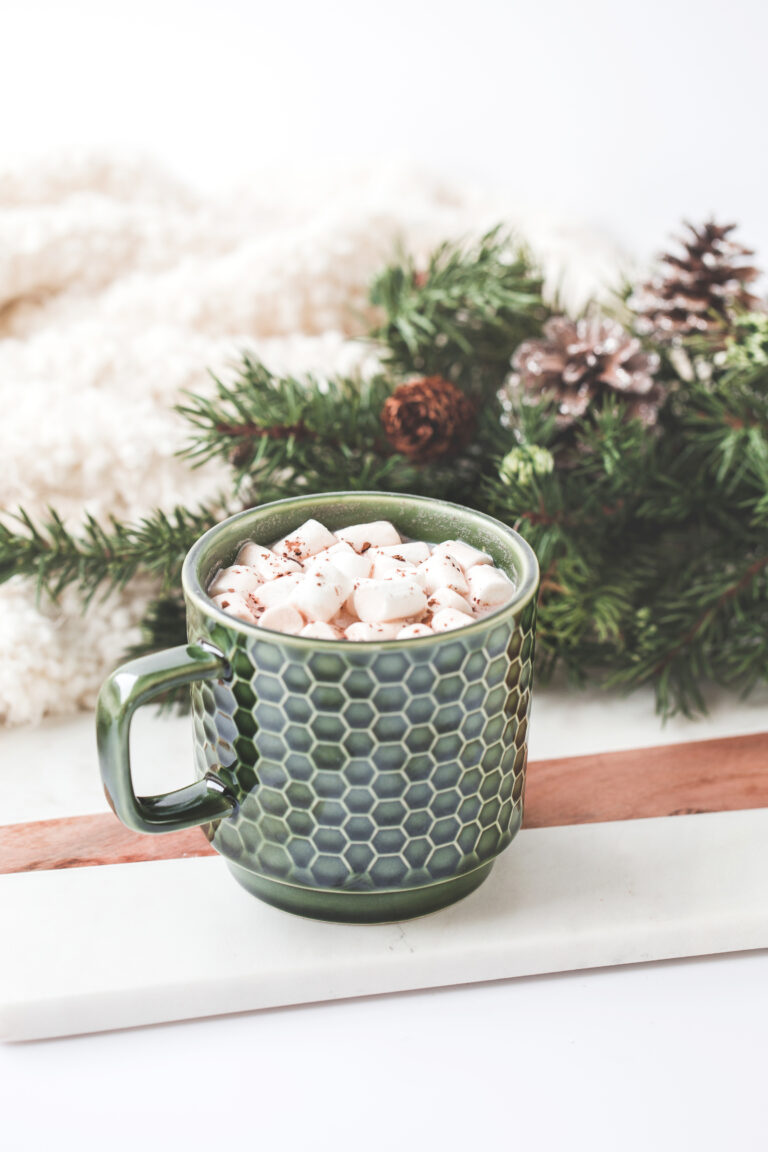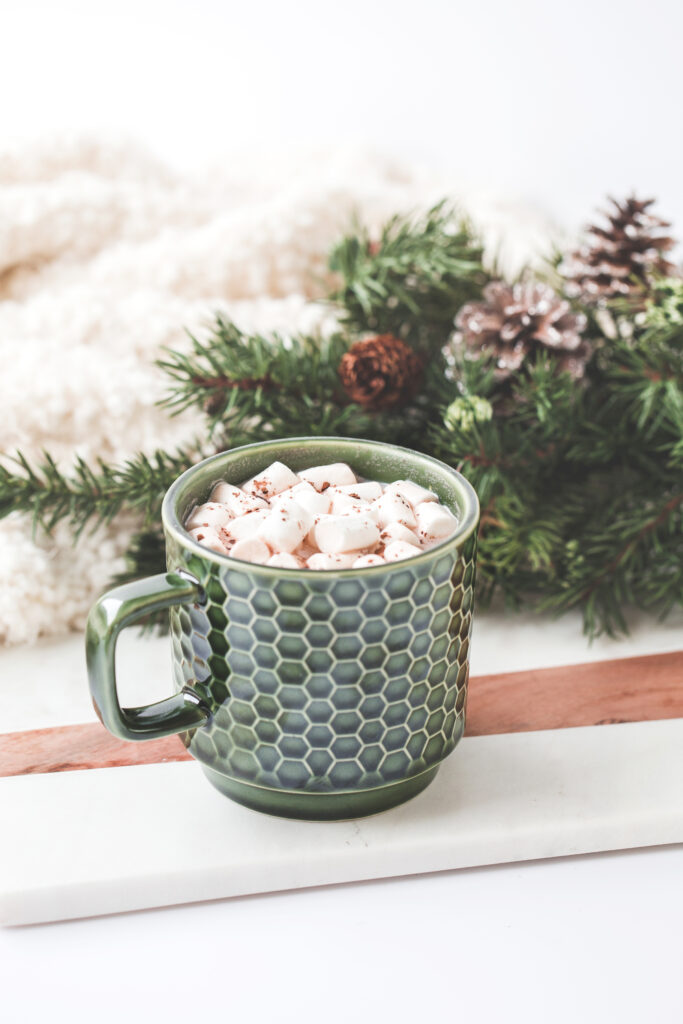 Winter Blog Ideas
Ready for the blog post ideas?
Below are tons of winter blog ideas to give you ideas for what to write about on your blog this winter season, broken down by blog niche!
Fashion
Christmas outfit ideas
New Year's Eve outfit ideas
Your winter must-have basics
Your favorite knitwear for winter
How to style a winter scarf
Your favorite accessories for winter
Holiday shopping guide
How to dress cute for cold weather
Beauty
How to take care of your skin in the winter
Favorite holiday makeup looks
Favorite nail polish colors for winter
Your favorite new products for winter
Your winter beauty routine
Winter manicure look
Hydrating skincare products for winter
Travel
Best winter travel destinations
The top places to go for Christmas
What to pack for a winter trip
Where to go with kids in the winter
Best ski resorts around the world
The best winter activities in your city
Where to go in winter to escape the cold
Winter festivals around the world
Food
What to make with Christmas leftovers
Hearty winter soups
Valentine's Day treats you can make
How to make gingerbread cookies
Winter cocktail ideas
Best hearty dishes for winter
Holiday egg nog recipe
Instant Pot recipes for winter
Home & Family
Winter activities for kids
How you decorate your home for Christmas
DIY Christmas decorations
Your favorite winter/Christmas traditions
Winter craft ideas for kids
How to keep kids entertained when stuck inside
Valentine's Day decor ideas
Valentine's Day crafts for kids
How to stick to a budget around the holidays
Best winter candles
Lifestyle
Your holiday wishlist
Themed holiday gift guides
Your New Year's resolutions
Tips for sticking to New Year's resolutions
Winter date night ideas
Valentine's Day gift ideas
Valentine's Day date ideas
Tips for staying fit during the winter
Books you want to read next year
Recap your year and set goals for the new year
I hope this list of winter blog post ideas gives you some blogging inspiration. You can find all of my blog post ideas right here.
How to Start a Blog
First things first, CLICK HERE to learn the cheapest way to start your blog!
Then continue reading for the next steps of starting your blog today.
Haven't started a blog yet? Learn how to start a blog (the right way) with the help of my step-by-step guide on how to start a blog. This will walk you through the process of setting your blog up in less than an hour!
Or join 5,000+ subscribers and sign up for my free course, Blogging Bootcamp, to learn how to start your own money-making blog today!