Note: Affiliate links may be used in this post. I may receive a small commission at no extra cost to you if you use my affiliate link. Full disclosure policy here.
Haute Stock Review
Today I am reviewing one of my favorite sources for stock photography that I use almost every day in my blogging business: Haute Stock.
Haute Stock is a stock photography membership site that is perfect for female bloggers and business owners in any niche.
I have said this before on my blog, and I will say it again – I simply don't have the time to take and edit my own blog photos! I love photography, but I also don't have the skills needed to produce incredible visual content for this blog.
When I started my blog I knew I needed to use stock photos on it.
So using stock photos from Haute Stock saves me a ton of time, while making my blog and social media look extremely pretty and professional.
Have you been considering Haute Stock for yourself? Here is my honest review of the Haute Stock membership site and whether it's worth it!
Click here to download 21 free photos from Haute Stock!
What is Haute Stock and how does it work?
Haute Stock is a stock photo membership site that is designed specifically for female bloggers and business owners in any niche.
When you sign up for a membership, you will get instant access to over 6,000 stock photos with a new collection added every Monday.
You can download and use as many photos as you like while you are a member. And even if you decide not to renew your membership, you will still be able to use all of the photos you have previously downloaded.
In addition to stock photos, you will also get access to premade social media quotes and graphic design elements (icons, brushes, frames, etc.) every month.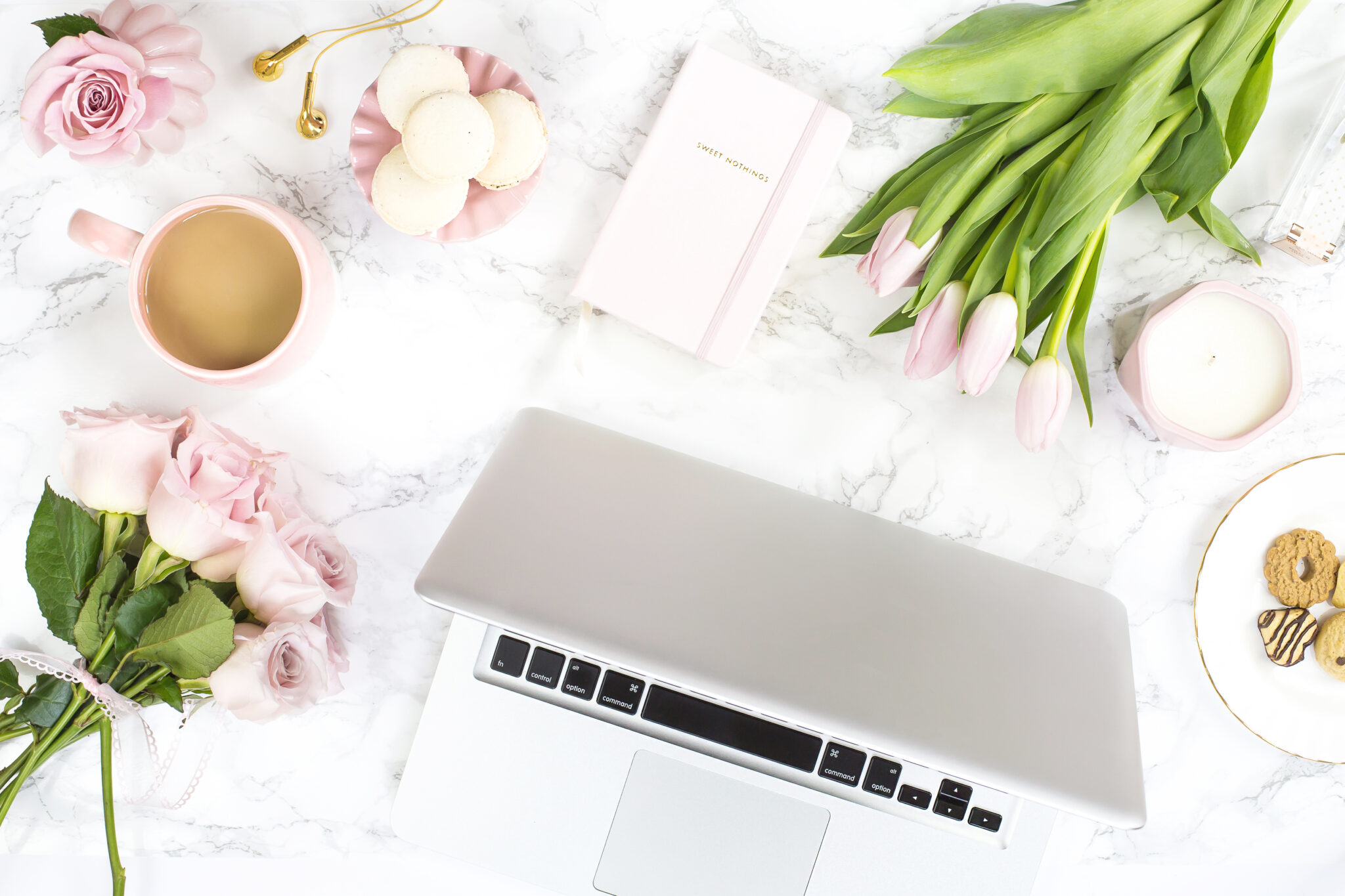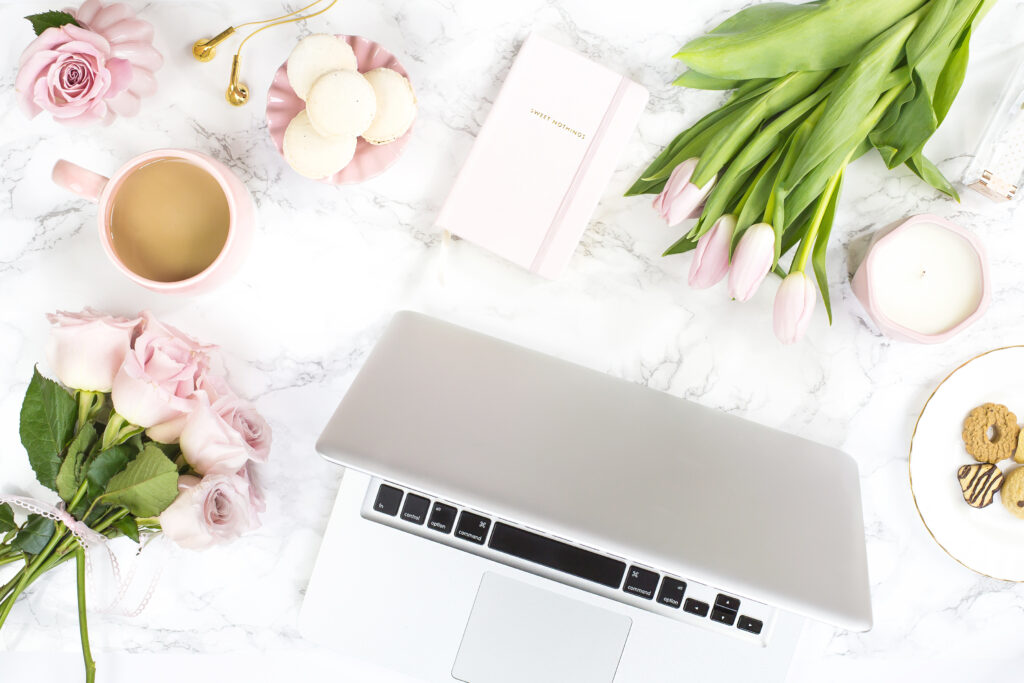 What types of photos do you have access to?
Haute Stock is primarily targeted at bloggers and business owners, and there are a huge variety of photos that you can use no matter what niche you are in.
There are shots of lifestyle, travel, tech, flatlays, clothing, accessories, food, and more. These photos are perfect to use on your blog or Instagram for those times when you don't have your own images to post.
There are also a lot of collections that work well for specific types of business owners, such as wedding and event planners, or health and fitness coaches.
You'll also find product mockups for all types of products, and photos with a lot of white space which are great for creating social media graphics.
There is also a TON of great seasonal and holiday content in the library that is amazing for any type of blogger or business owner.
Here are just a few examples of the types of photo collections you will get access to once you join the Haute Stock membership.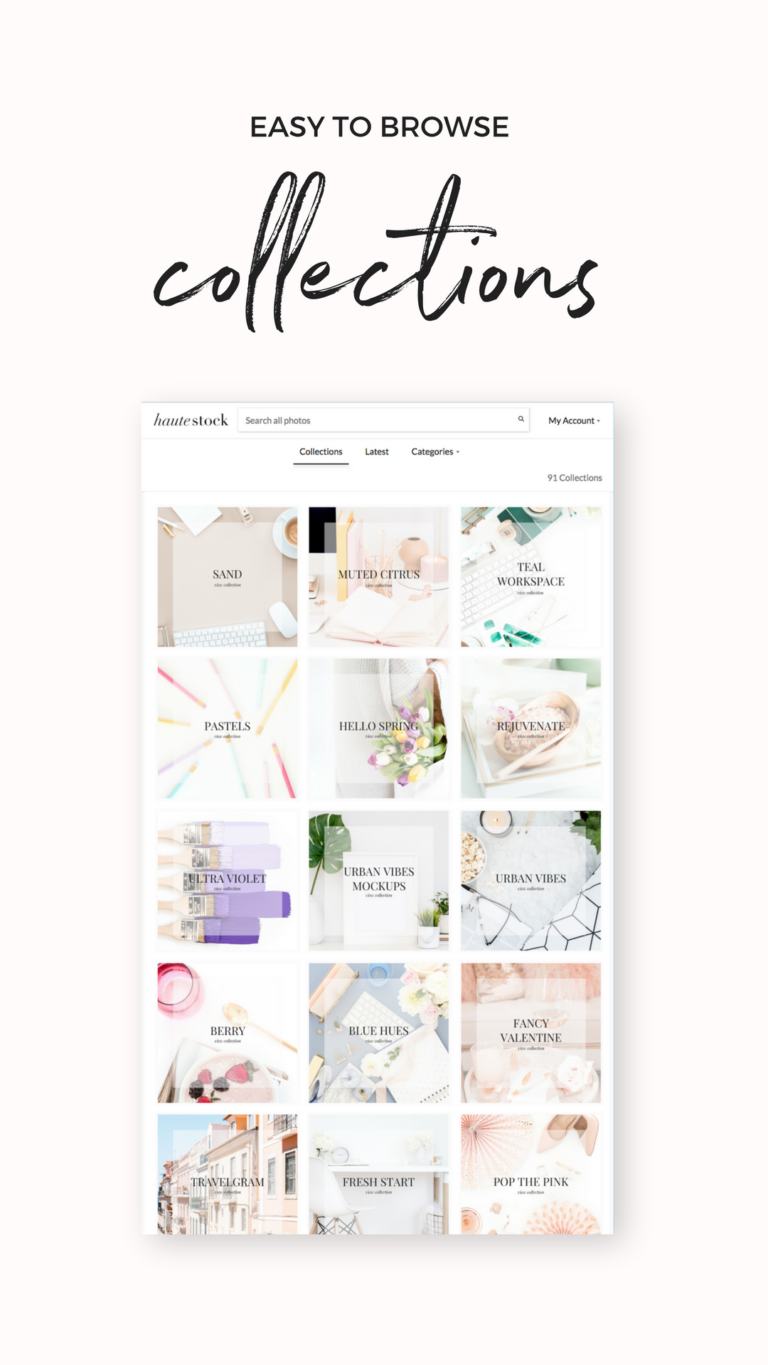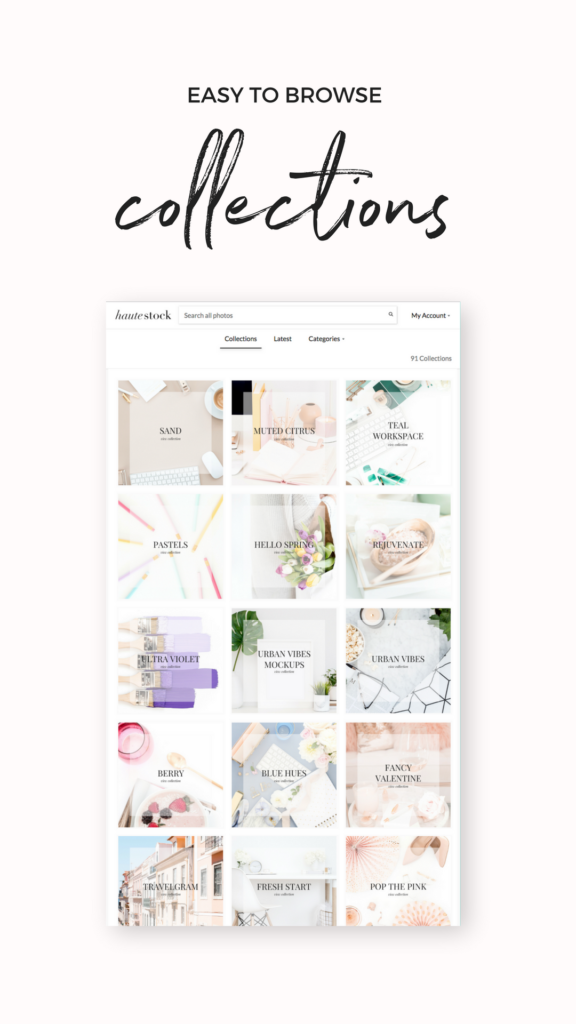 To take a peek at other collections, you can check the Haute Stock Instagram account. A new collection is released every week, so there are always plenty of new photos to choose from and the library is constantly expanding.
How can you use the photos?
Haute Stock photos are really versatile and you can use them a ton of different ways. One thing I really like is the ability to sort through all the photos contained within the library to find exactly what you need.
You can sort by orientation, color, and photo subject in order to find the exact photo that fits your needs. This makes it really easy to sort through over 6,000 photos and helps you find exactly what you are looking for!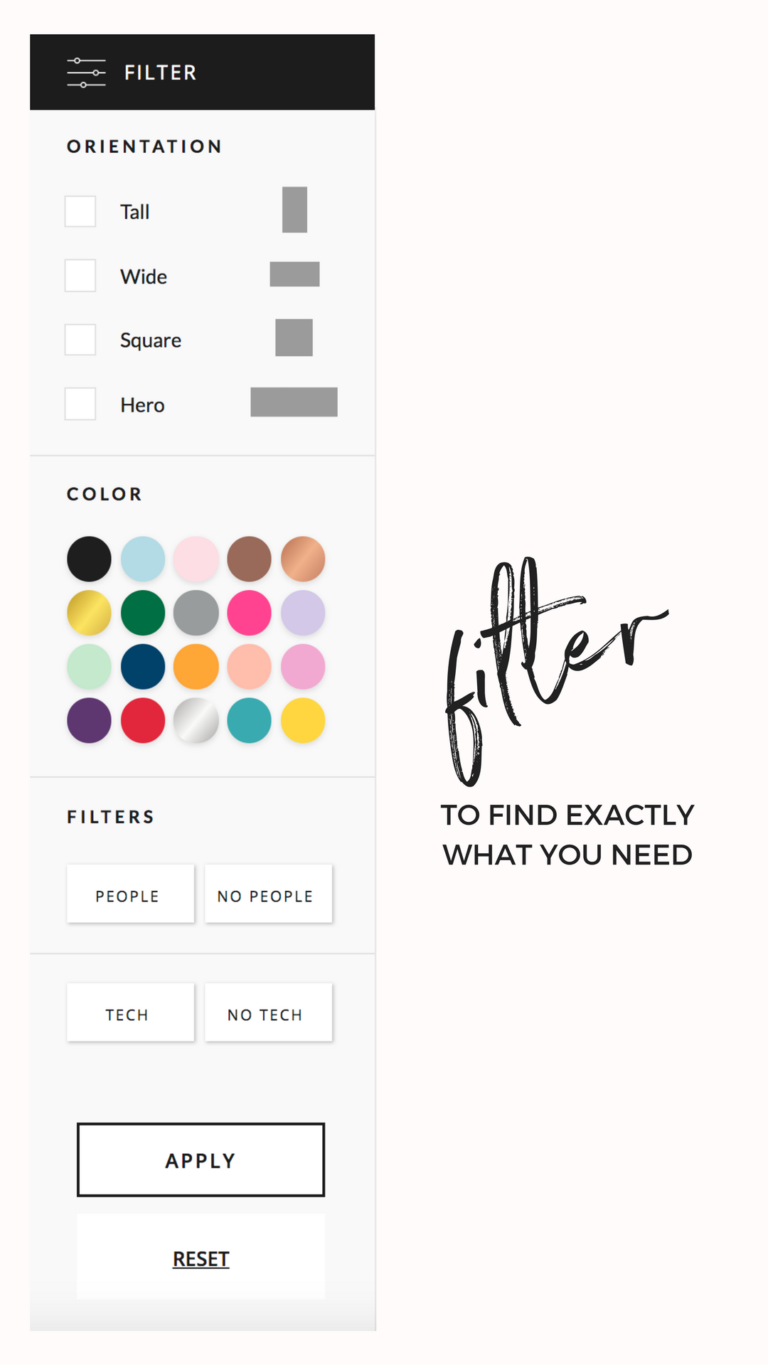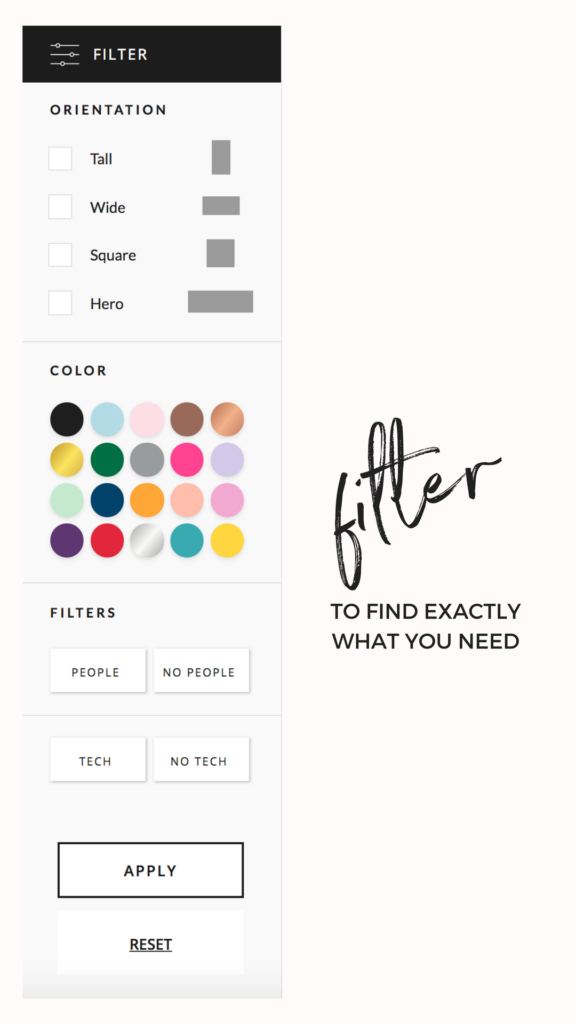 In addition to the awesome filtering options, you can also search by keyword or category to find the perfect photo that fits your needs.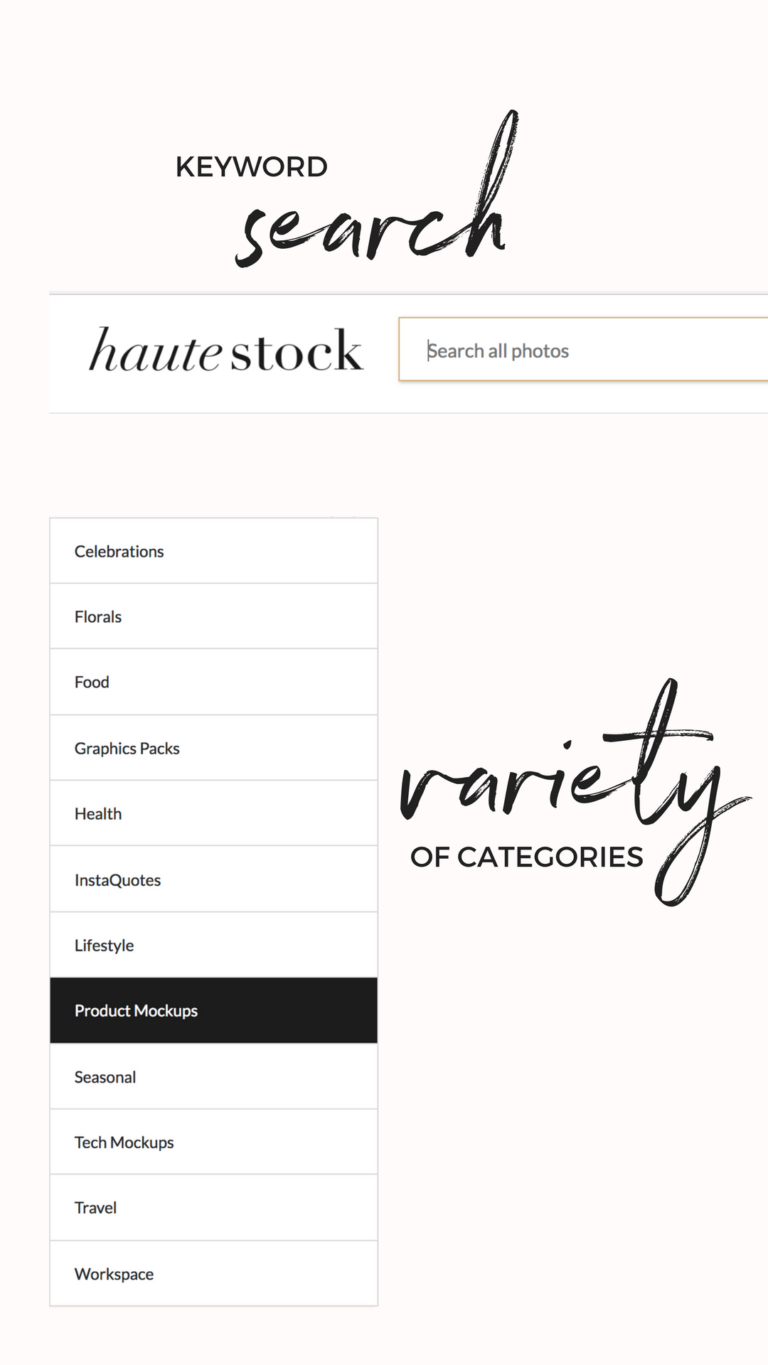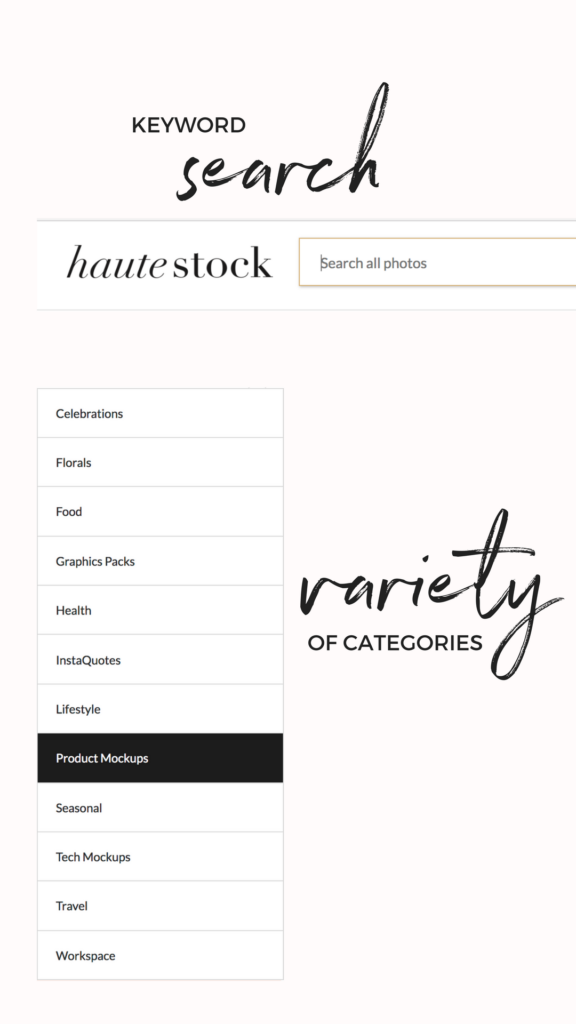 As for how to use the photos, here is how I personally make use of them:
Adding photos to all my blog posts
Creating Pinterest graphics for all my blog posts
Using them to create other social media posts
Creating mockups for my digital products
You can also use Haute Stock photos to curate the perfect Instagram feed, create graphics or mockups for your online shop, make sales pages or landing pages on your website, and more! The options are endless.
This post on the Haute Stock blog goes into more detail about other ways you can make use of stock photos for your blog or business.
How much does it cost?
There are two different plans available for Haute Stock membership.
You can get quarterly access for $139 every three months, or you can get annual access for $399 a year. The annual plan is the best deal – you save over $150!
Click here to learn more about the Haute Stock membership plans!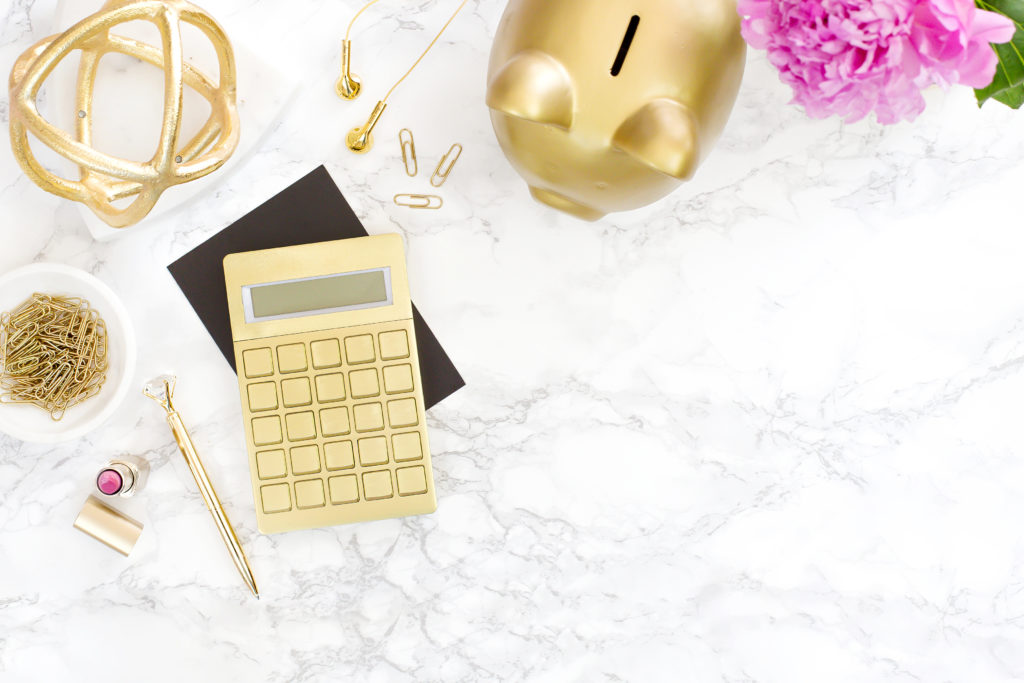 What are the pros?
For me, these are the main pros of Haute Stock:
Variety of images: There are so many different collections, colors, and styles of photos to choose from! I love looking through all of the photos and it's so easy to find the perfect one with the filter feature within the library.
Quality of images: These photos are honestly just SO high-quality and flawless. The photographer Rachel pays attention to every little detail and all of her shots are beautifully composed and of such high quality.
Volume of images: You have immediate access to over 6,000 photos when you join, and new photos are added to the library every single week.
Time-saver: Free up hours of time! You don't have to worry about taking or editing your own photos for your blog or business constantly.
I really do love Haute Stock and think it has been a huge factor of success for me.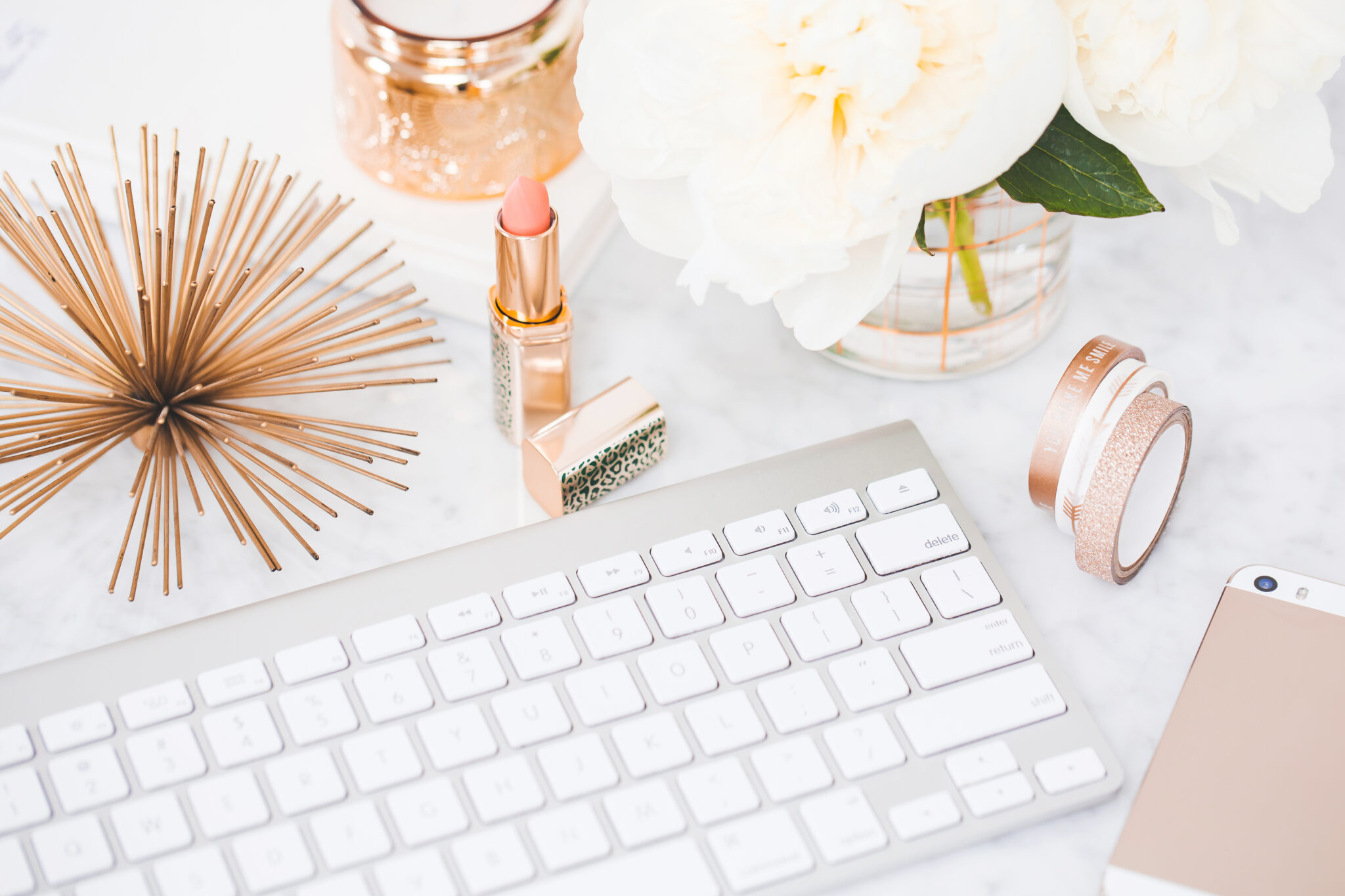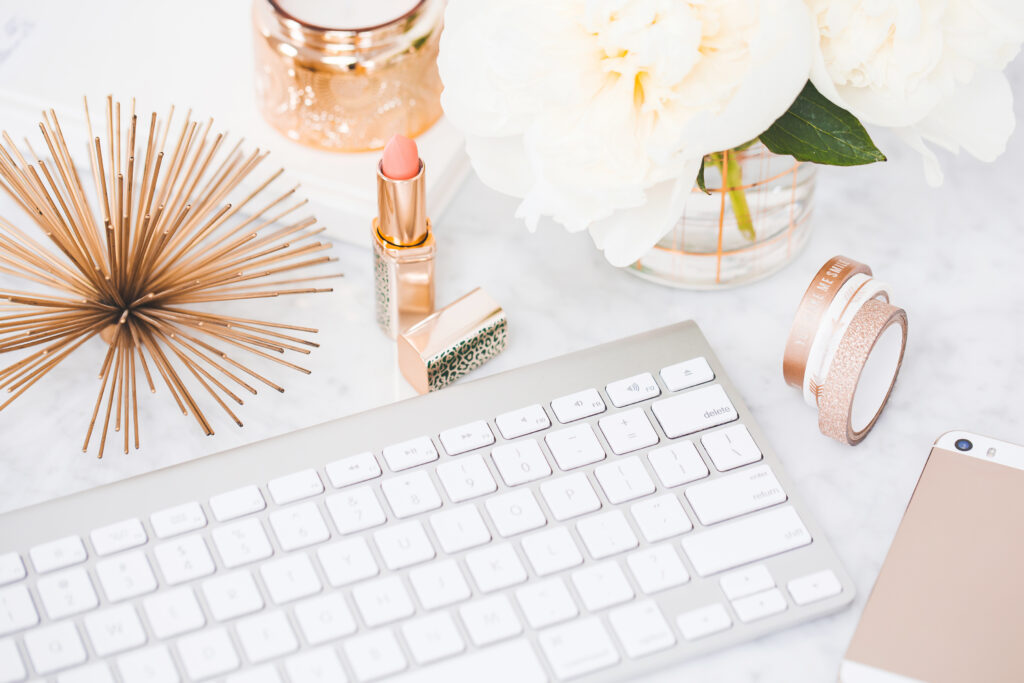 Are there any cons?
Of course, while I am obviously a huge fan of Haute Stock, this is an honest review so I'm going to mention the negatives as well. For me, the two main cons are:
The price: $139 quarterly or $399 annually is a little on the pricy side.
The lack of a bulk downloading feature: There is no way to download an entire collection from the library. You have to download each photo one by one, which can be a little tedious if you want the whole collection.
As for price, I do want to be clear that Haute Stock is still a good deal compared to other stock photo websites I have seen. For example, Deposit Photos is a stock photo website that is popular with bloggers, and they frequently have a deal of 100 stock photos for $49. That works out to $0.49 per photo.
Not a bad deal, but when you consider that you can get 6,000 photos from Haute Stock for $139, that works out to less than $0.03 per photo! So even though a Haute Stock membership may be on the expensive side, the value you are receiving can't be beat and it really is an amazing deal.
What else does Haute Stock offer?
One of my favorite things about Haute Stock is that in addition to photos, you also get access to monthly graphics packs and pre-made Instagram quotes.
Here's a peek at the Instagram quotes, which are the perfect way to fill in your Instagram feed when you don't have anything else to post.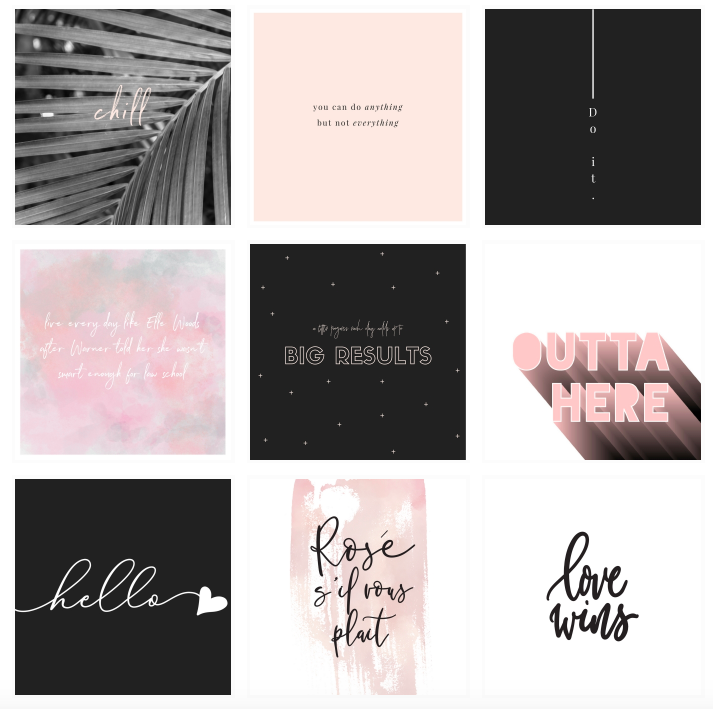 And here's a look at the graphics packs. These include everything from textures to frames to icons and more. I LOVE these graphic packs and I have used them a lot for designs on my blog and social media like Pinterest.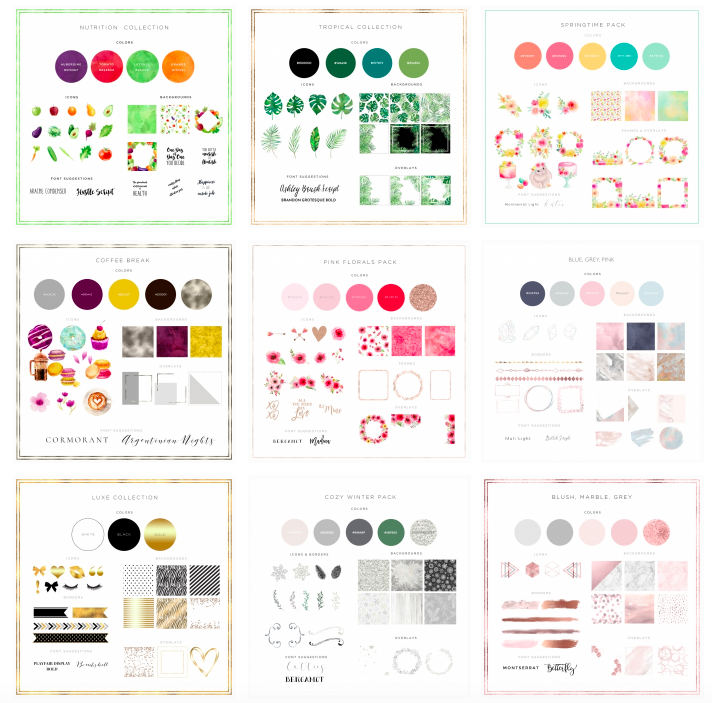 My personal experience with Haute Stock
I have been using Haute Stock photos since I started blogging in 2017. Pretty much every photo you see on Blogging Her Way is a stock photo from Haute Stock. I have used a couple other stock photo websites before, but none of them offer the cohesive high-quality images that Haute Stock does.
Therefore, these images have become a huge part of my brand!
In addition to Blogging Her Way, I also run a successful travel blog. The majority of the photos on my travel blog are my own original photography, but I have been able to use Haute Stock photos when I need them.
Haute Stock has several travel-specific photo collections, which have been super helpful when I don't have one of my own photos to do the trick for a blog post or Pinterest graphic. So it's been nice to use them on both my blogs!
So is it worth it?
My answer is definitely yes!
If you are a blogger or small business owner, Haute Stock is a worthwhile investment that will help you save time and cultivate a professional brand.
I often get compliments on my blog being pretty and cohesive, and that is definitely thanks to the Haute Stock images I have used for years. These have become a big part of my brand and have simplified my business so much.
By not having to worry about finding or taking the perfect photos for my blog, I am able to focus on more valuable and profitable tasks instead.
Click here to learn more about Haute Stock.
Haute Stock Discount Code
I'm so excited to be able to offer an exclusive Haute Stock discount code!
Just for Blogging Her Way readers, you can use the discount code BHW15 for 15% off your Haute Stock plan. Get your discount here!