Note: Affiliate links may be used in this post. I may receive a small commission at no extra cost to you if you use my affiliate link. Full disclosure policy here.
Pet Blog Post Ideas
Are you looking for pet blog post ideas? Read on for 50 great topics!
Pet blogging is a popular niche because it's estimated that more than 66% of American households own pets. With two-thirds of the population owning a pet, there are millions of people searching the Internet every day about pets.
They are looking for tips, guides, ideas, and inspiration. And as a pet blogger, you can get traffic and make money by writing content that provides a solution and answers the common questions that many pet owners have.
In the pet blog posts below, I have mentioned dogs and cats a lot just because they are the most common pets, but you can tailor these ideas to any type of pet: fish, birds, rabbits, reptiles, hamsters, ferrets, and more!
Want to make money blogging?
One quick thing… Are you ready to turn your blog into a money-making business? I'd love for you to join me inside 30 Days to Blogging Success.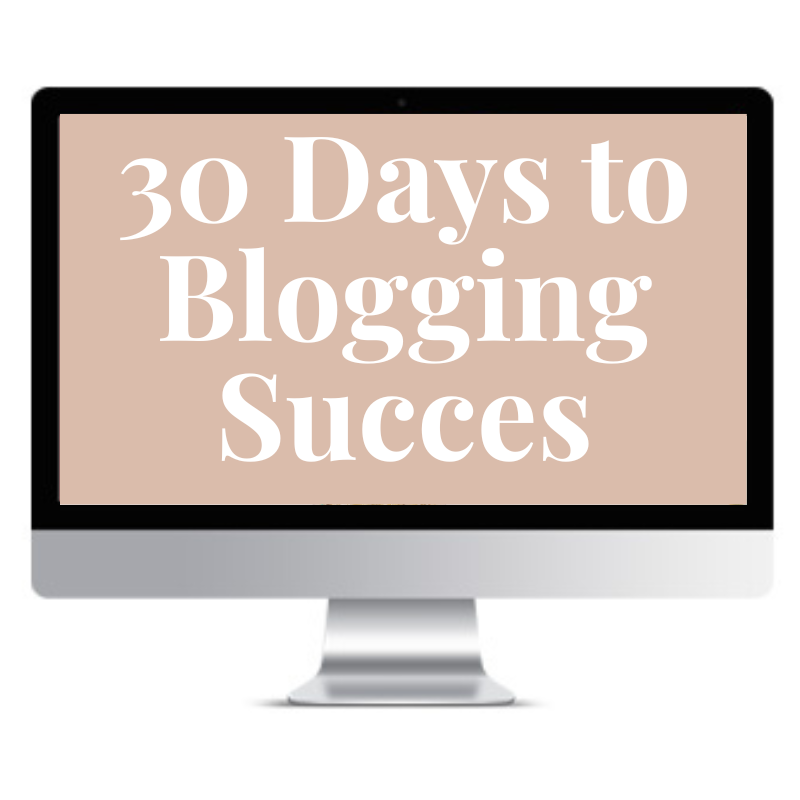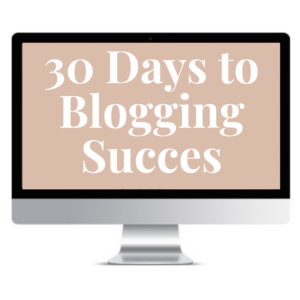 This is the complete, step-by-step roadmap to starting and growing a successful blog that I wish I'd had when I was a new blogger.
I created this course to help aspiring bloggers turn their blogs into profitable businesses, like I have now done with five of my own blogs!
Join 30 Days to Blogging Success for only $27!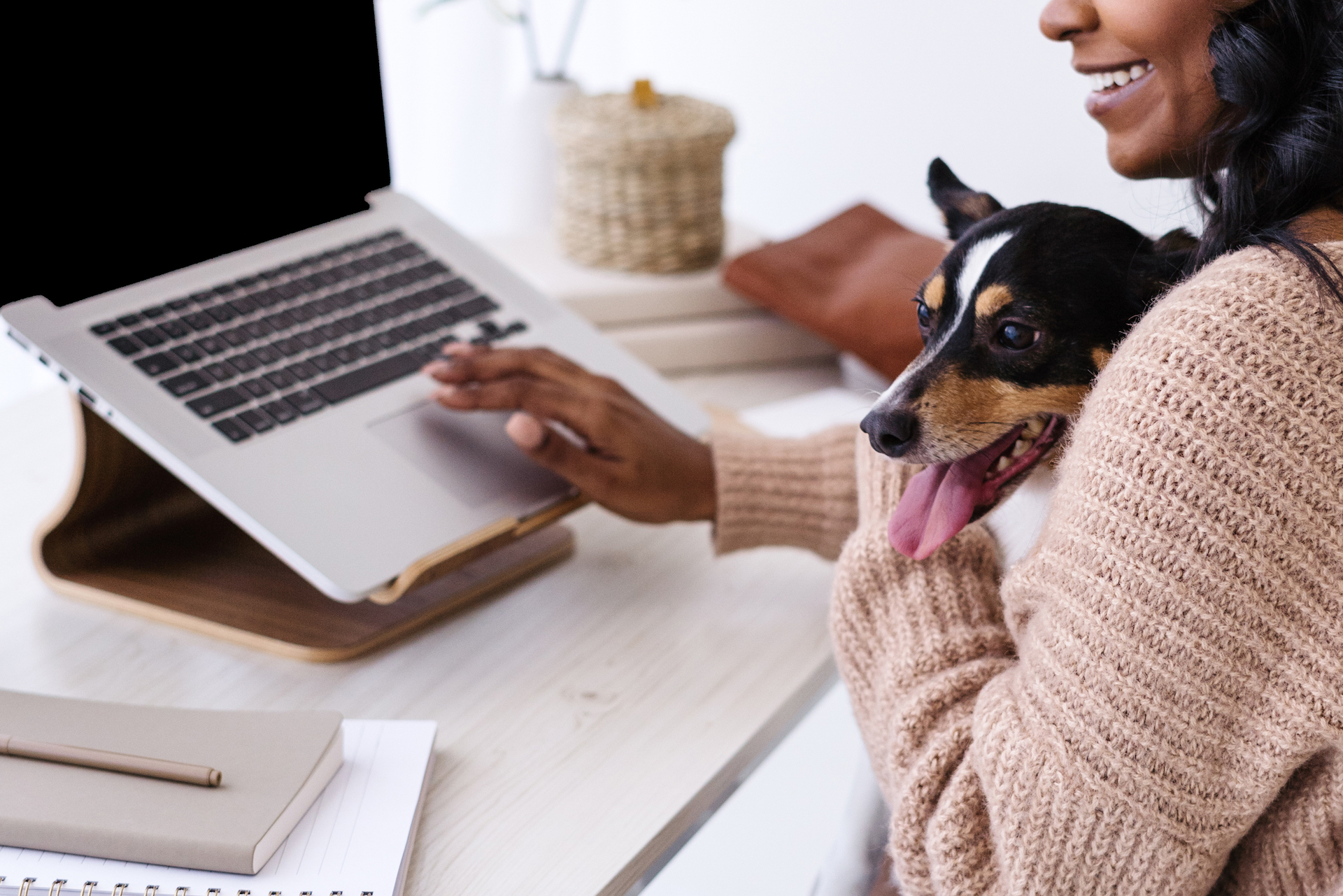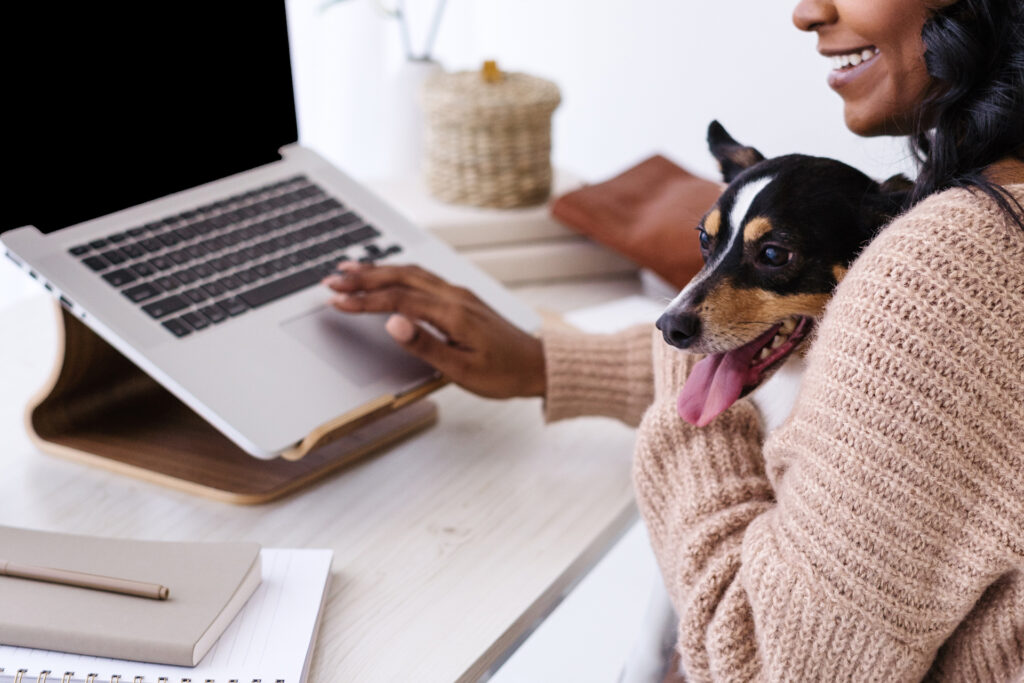 50 Pet Blog Post Ideas
Pet-friendly places to go in your area
The best dog parks in your city
Ways to volunteer with animals
Pet-friendly hotels in your city
Tips for traveling with a pet
The best pet events in your area
Share the process for adopting a pet
Tips for obedience training
Share a DIY dog treat recipe
Must-have essentials for new dog owners
Must-have essentials for new cat owners
Breeds that make great family pets
Foods to avoid feeding to your pet
How many pets is too many pets
Themed dog name ideas
Themed cat name ideas
Pet birthday party ideas
The best treats for pets
Fun things to do with your pet
Best low-maintenance pets
Hypoallergenic dog or cat breeds
How to choose a kennel for your pet
Share a DIY pet toy project
What to do if your pet gets sick
The best beds for dogs or cats
The best dog collars
The best dog leashes
Share your "Gotcha Day" story
Tips for caring for an elderly pet
Reasons you should adopt, not shop
How to decide if you should get another pet
Things to know about fostering a pet
The best toys for pets
The best dog food brands
The best cat food brands
Pet products you can't live without
The best pet subscription boxes
Halloween costume ideas for pets
How to find a pet sitter
Checklist to leave with your pet sitter
Share an introduction of your pets
The best places to shop for pets
Reasons to get a dog vs. cat
Bad puppy behaviors to look out for
How to celebrate holidays with your pets
Fun tricks to teach your dog
Tips for hiking/camping with dogs
How to cope with losing a pet
How to introduce a new pet to your home
Best cleaning tips for pet owners
How to Start a Blog
First things first, CLICK HERE to learn the cheapest way to start your blog!
Then continue reading for the next steps of starting your blog today.
Haven't started a blog yet? Learn how to start a blog (the right way) with the help of my step-by-step guide on how to start a blog. This will walk you through the process of setting your blog up in less than an hour!
Or join 5,000+ subscribers and sign up for my free course, Blogging Bootcamp, to learn how to start your own money-making blog today!