Note: Affiliate links may be used in this post. I may receive a small commission at no extra cost to you if you use my affiliate link. Full disclosure policy here.
Pinteresting Strategies Review
Are you thinking about purchasing the online course Pinteresting Strategies from Carly Campbell? Read on for my honest Pinteresting Strategies review!
When I first started my blog, I kept hearing from all the successful bloggers that Pinterest was the secret to getting a ton of traffic.
However, when I tried to research HOW to use Pinterest to get a ton of traffic, I kept finding blog posts that contained the same vague tips. Or I would stumble across a helpful "guide" but it would be a thinly-veiled advertisement for a Pinterest scheduler like Tailwind that costs $120+ per year to use.
What I couldn't find anywhere was actual helpful, relevant information about how to use Pinterest to grow my blog traffic. And preferably without spending a ton of money on a scheduling tool like Tailwind.
(Note: I have used Tailwind, and it can be a very useful tool. But I didn't have the budget for it when I first started my blog. And the truth is, you don't NEED to pay for a Pinterest scheduler. You can get the same – or better – results for free.)
Then I heard about an online course called Pinteresting Strategies from Carly of Mommy on Purpose and decided to check it out. Carly was getting hundreds of thousands of monthly page views on her mom blog, all from Pinterest, and she had been able to make blogging her full-time job in less than nine months.
I figured if it worked for her, then I should try it too.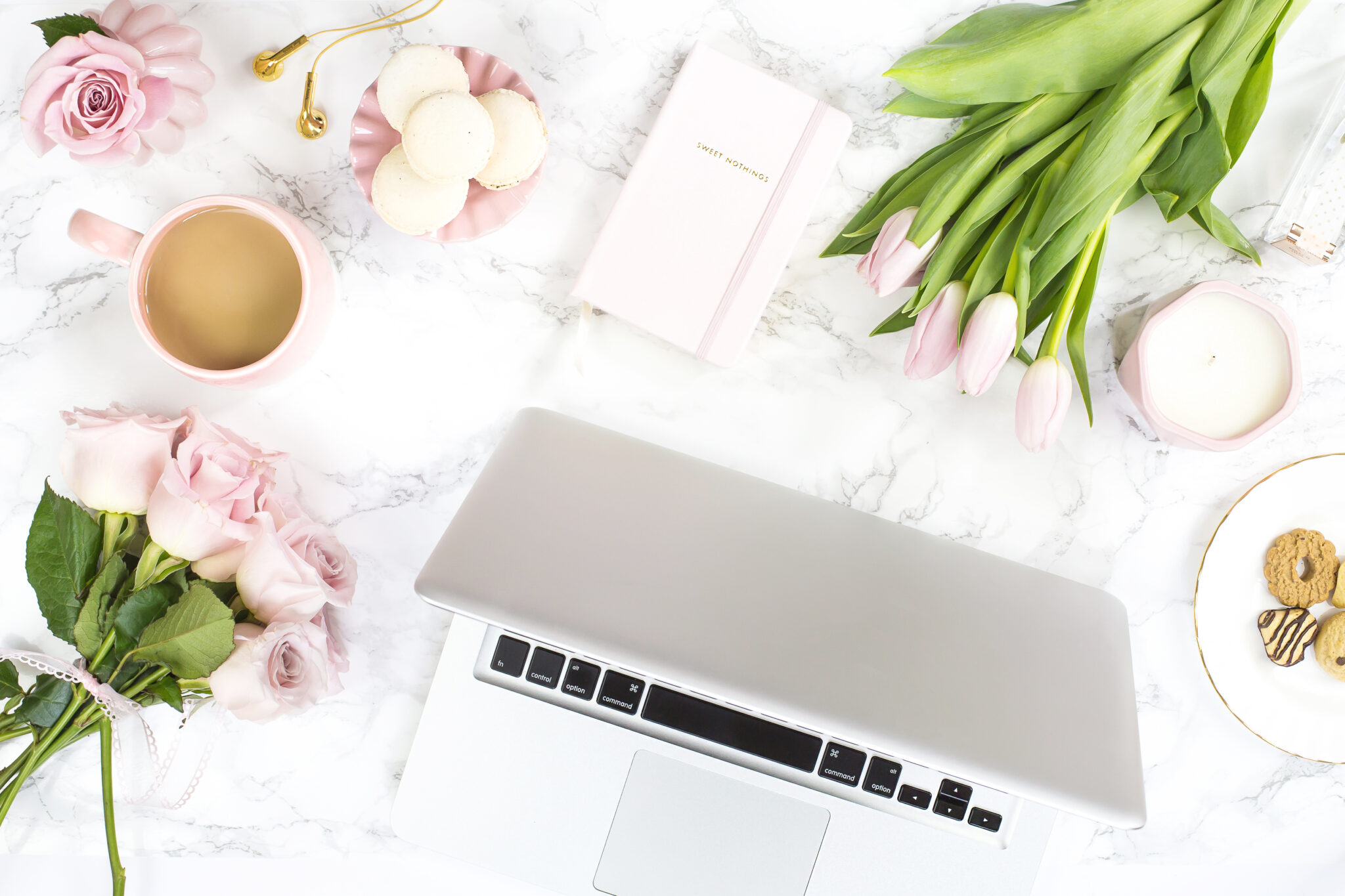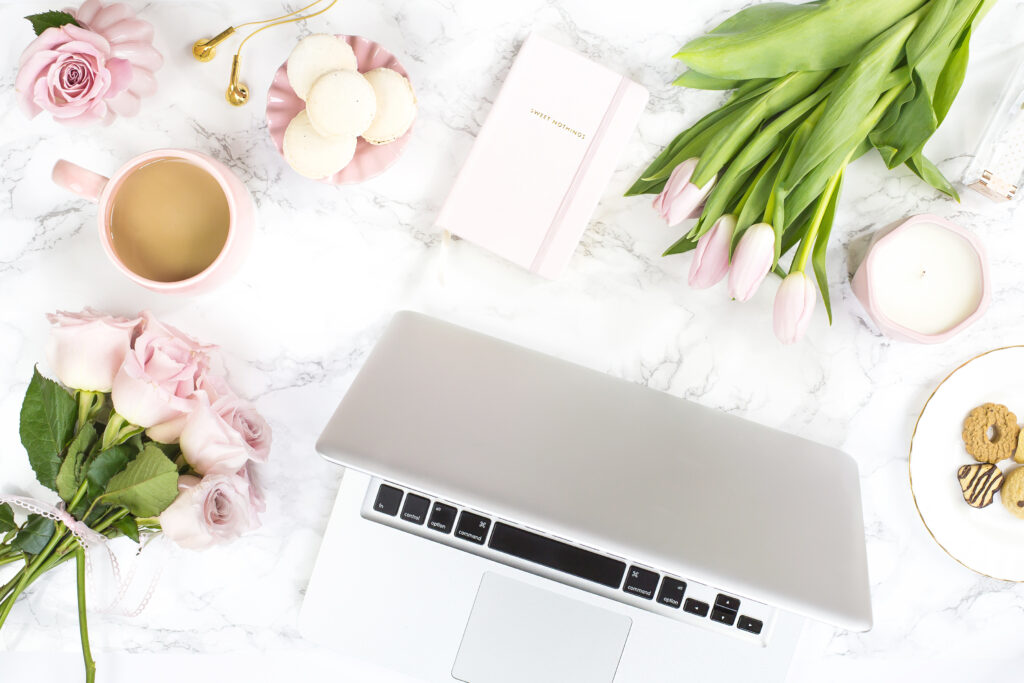 What is Pinteresting Strategies?
Before I get into the review, I wanted to give a brief overview of what the course is about, in case you aren't familiar with it.
Pinteresting Strategies is a course that takes you through Carly's exact Pinterest strategy that she uses to get 300k+ page views per month from Pinterest on her parenting blog called Mommy on Purpose.
Pinteresting Strategies was formerly an ebook, but it's now in online course format updated with all new information.
The course creator, Carly, started getting major traffic from Pinterest through her unique manual pinning strategy, meaning that she doesn't use Tailwind to schedule her pins. She gets hundreds of thousands of page views from Pinterest every month, and earns $20,000+ a month from her blog.


Who is Pinteresting Strategies for?
Wondering if Pinteresting Strategies will help you? Here's what I think:
This course is perfect for beginner bloggers who want to learn how to grow their traffic with Pinterest. It's also great for bloggers who haven't had any luck using Pinterest to get traffic to their blog yet, or if you have tried out schedulers like Tailwind and they just aren't working for you.
Finally, Pinteresting Strategies is perfect for bloggers who are totally new to Pinterest and don't where to begin using the platform to get traffic. (That was me. I had NO idea how to use Pinterest when I bought the course.)
The course ISN'T for complete beginners to blogging though – Carly recommends that you have at least 25 blog posts published already before you begin implementing these strategies. If you need help starting your own blog, be sure to check out my simple guide on how to start a blog.
Pinterest works better once you have a solid base of content on your blog, but these strategies still work even if you don't have many blog posts published yet.
What's it about and what's included?
Here's everything you'll learn in the Pinteresting Strategies course:
How to set up your Pinterest profile – the RIGHT way
Understanding the Pinterest algorithm
What Pinterest SEO is and how to master it
How to design pins people will actually click
Carly's exact strategy for driving tons of Pinterest traffic
All of this is contained in a self-paced online course that's easy to follow along with. Carly uses a mixture of written lessons (with plenty of screenshots and visual examples) and videos to teach you.
You will also receive access to all future updates to the course. (And Carly makes updates frequently to keep up with all the Pinterest changes!)
You also get three bonus trainings…
Pin Title Traffic Hacks ($27 value)
Pin Design Rules to Break ($27 value)
Pinterest Niche Site Deep Dive ($37 value)
Finally, you get a free bonus of 10 customizable pin templates that you can use to quickly and easily design Pinterest graphics.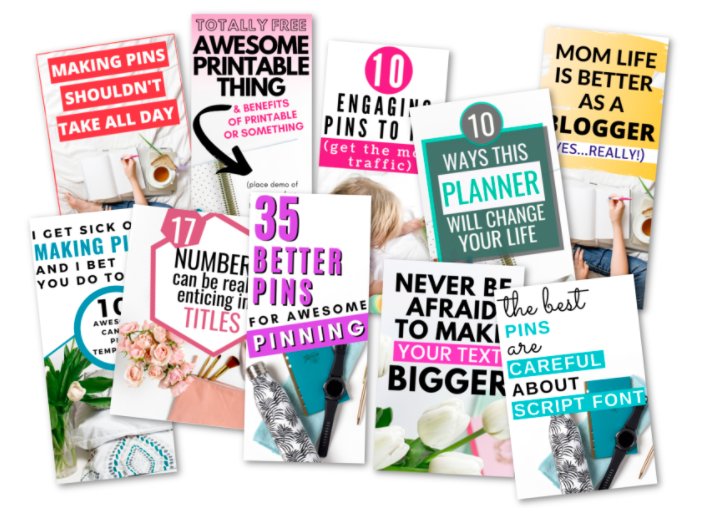 How much does it cost?
At only $97, Pinteresting Strategies seemed like a no-brainer purchase for me. An annual subscription to Tailwind costs $120+ per year, and plenty of other (not as good) Pinterest courses cost anywhere from $300 to $500+.
Honestly, you will not find a better deal than Pinteresting Strategies. It's more useful and goes into more detail than other higher-priced courses I have taken.
Update: Carly was kind enough to provide a discount code for Blogging Her Way readers. Use the discount code PINNING5 for $5 off your purchase!
What I liked about the course
I really like how thorough Carly is. She covers every single aspect of Pinterest in great detail so I felt like I was getting a ton of value for what I paid for the course.
She has also done a TON of research on the Pinterest algorithm and dives deep into that, which is really helpful and insightful.
I also liked how many examples she gave of her own pins that have performed well and brought her a lot of traffic, and which ones haven't done so well. Seeing examples gave me a good idea of what I needed to do for my own blog.
Finally, Carly's conversational tone makes this course easy to read and digest. (And it's entertaining!) If you aren't super technical, you'll love how easy Carly makes everything with her clear explanations and plenty of screenshots to give you visual examples of what she's talking about.
This course is great for beginners because of how thorough it is, but intermediate and advanced bloggers will learn plenty of new things too.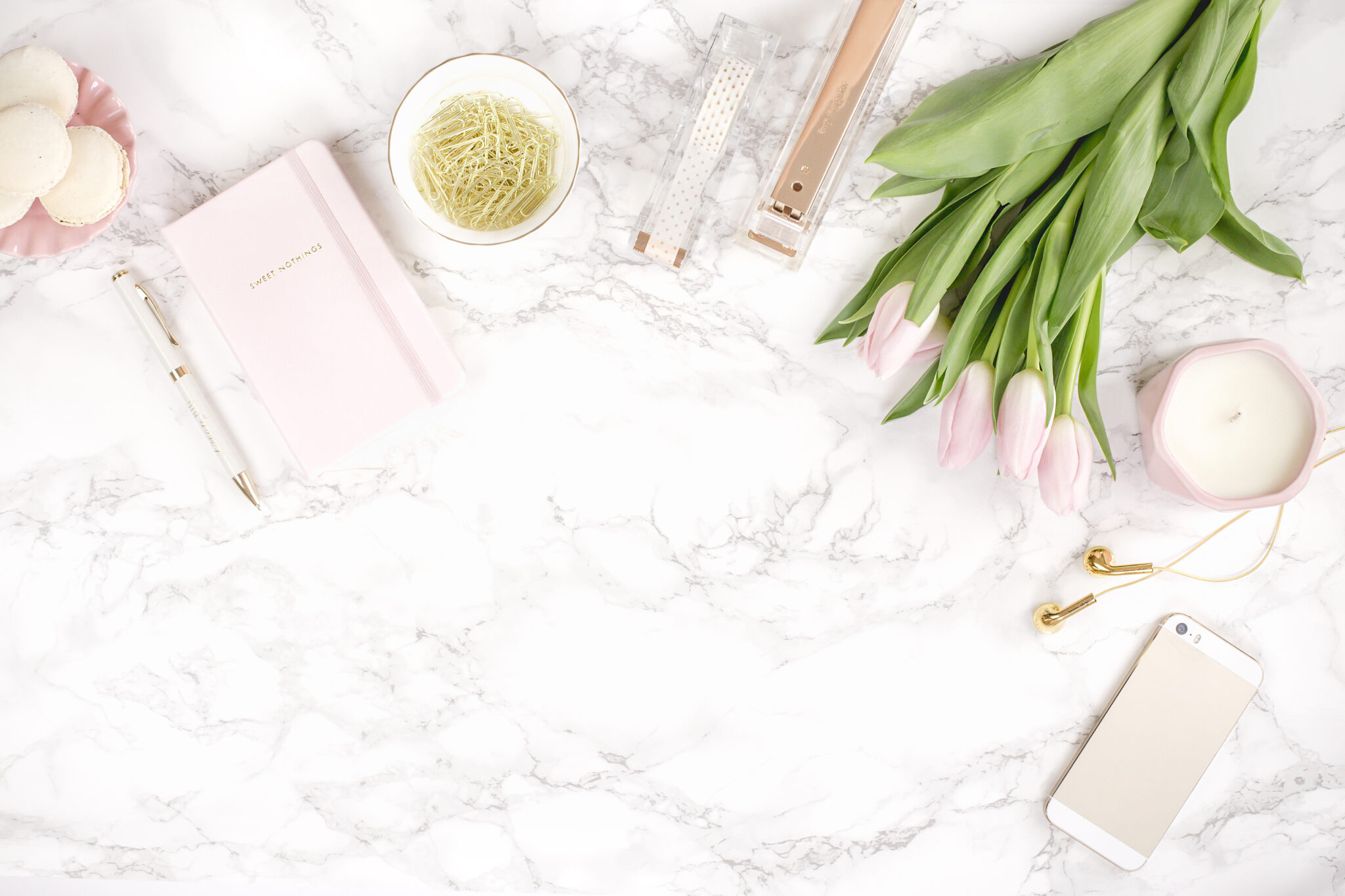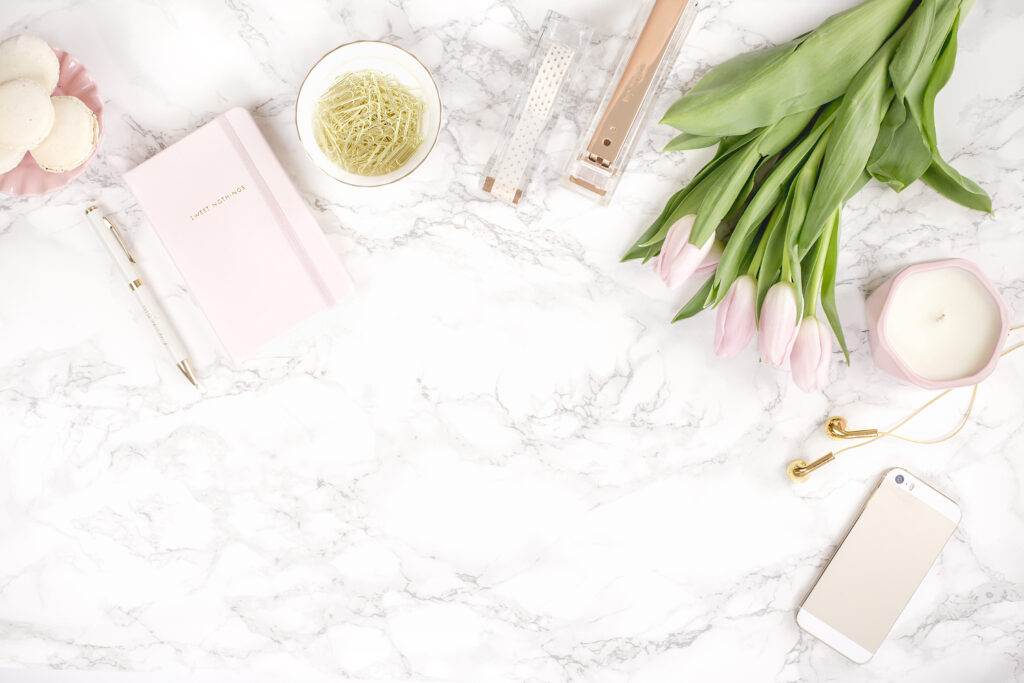 Note: I originally took this course in 2017 (when it was still in ebook format.) I have since gone back through the course several times over the years. Below are my original results from the first few times that I used Pinteresting Strategies.
Within just a few days of implementing the strategies from this course, I saw an immediate spike in my traffic from Pinterest. I also more than doubled my traffic from 2,600 page views to 6,000 page views in one month as a new blogger.
Update 2018: After another month, I more than doubled my page views again from 6,000 to 14,000! And now I'm consistently getting that much traffic.
Although I am still not on Carly's level of getting hundreds of thousands of monthly page views from Pinterest, I am very happy with the growth I have seen so far by implementing what I learned from Pinteresting Strategies.
UPDATE 2020: One more update about my results, I have now used Carly's Pinterest strategies to grow two of my newer blogs to over 50,000 page views per month, which was enough to get me into the high-paying ad network Mediavine! This has been HUGE for my blogging income. Carly's strategies just work. 🙂
Below you will see a screenshot from my newest blog showing the growth in my traffic from April 2020 (just a couple weeks after starting the blog) to July 2020.


As you can see, it's been a steady increase over the past few months and ALL of that traffic is from Pinterest. This blog is not currently getting traffic from any other source. I have just followed Carly's Pinterest strategies.
So is it worth it?
My answer is YES. Pinteresting Strategies is one of the best investments I have made for my business, and one of the few resources that I continually recommend to other bloggers. It's also a great value purchase.
I honestly think this resource is wildly underpriced and Carly could get away with charging double or triple what she does for access to this information.
So if you're ready to skyrocket your blog traffic through Pinterest with a strategy that actually works, grab yourself a copy of Pinteresting Strategies!
For more details on the course, you can read more about it on the sales page.
Pinteresting Strategies discount code
Carly was kind enough to provide a discount code for Blogging Her Way readers. Use the discount code PINNING5 for $5 off your purchase!
Don't forget you can get the course for $92 instead of $97 by using this special Pinteresting Strategies discount code.
Click here to grab your copy of Pinteresting Strategies.
Freebie: Pin Template Starter Kit
If you don't have it in your budget to invest in this course right now, don't worry!
You can download Carly's FREE Pin Template Starter Kit and get some free templates, actionable design tips you can use to increase your Pinterest traffic NOW, a video training, and a Pinterest case study.