Note: Affiliate links may be used in this post. I may receive a small commission at no extra cost to you if you use my affiliate link. Full disclosure policy here.
How to Start an Email List
Are you a blogger wondering how to start an email list? Or maybe you are wondering WHY you should even start one in the first place?
Starting an email list can seem overwhelming and confusing, but it's one of the most valuable investments you can make in your blog.
Here's why you should start an email list:
Your email subscribers are your most loyal readers. You can stay in touch with them, cultivate a relationship with them, make sales, and keep them updated on your blog through your emails.
Unlike social media, you'll always be able to reach your email list. Instagram and Facebook are constantly changing their algorithms and making it harder to reach your own audience? There's no guarantee that your followers will even see your posts. But your email subscribers will always be there.
If you want to monetize your blog, an email list is your greatest asset! Your email subscribers are more likely to trust you and buy whatever you are selling than some random person visiting your blog.
Since starting my email list, my blog and income have grown a ton!
Having an email list has allowed me to drive more traffic back to my blog and make sales of my own products and affiliate products.
Every time I send an email to my list, I make a sale.
Whether I am promoting one of my own products or just mentioning a product I'm an affiliate for in a weekly newsletter, I am guaranteed to make money. In fact I have earned upwards of $400 in a day just from sending ONE email!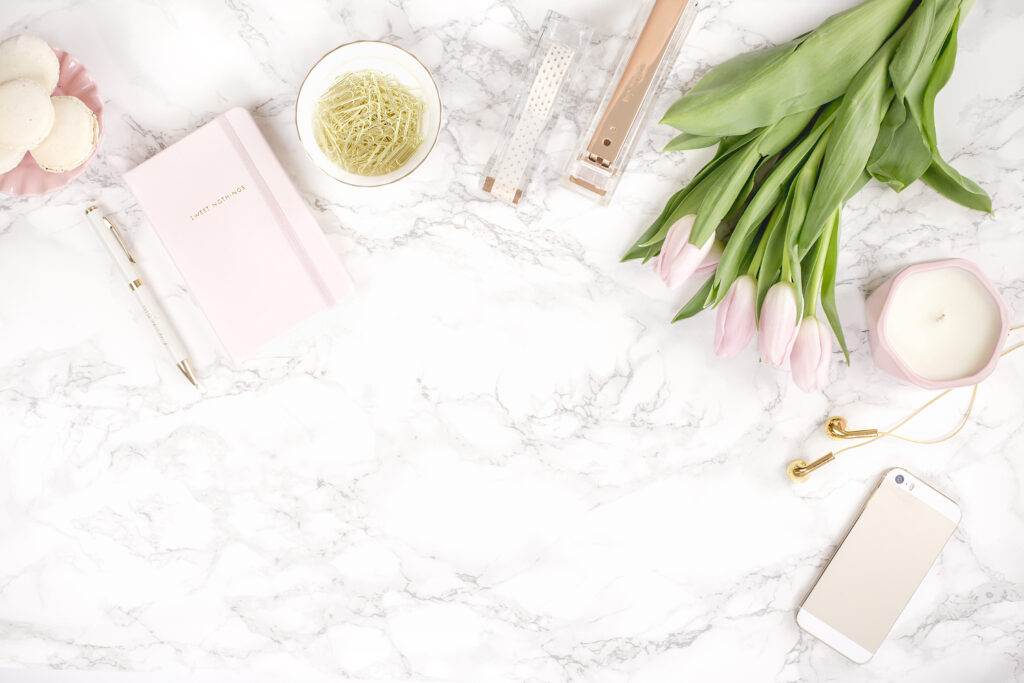 So, are you ready to start your own email list and grow your blog and income too? This guide will show you how to start an email list in under thirty minutes.
Let's get started!
Setting up your email list
Step one to starting an email list is choosing an email provider.
When I very first started my blog, I went with Mailchimp because they offer a free plan up until you reach 2,000 subscribers.
However, after having issues with Mailchimp, I ended up switching to ConvertKit after a few months because of the following reasons:
ConvertKit is designed specifically for professional bloggers
You have the ability to easily create and track multiple opt-in incentives which will help you grow your list faster
It's super easy to design opt-in forms and landing pages
You can segment your audience so easily and in so many ways
UPDATE: ConvertKit now offers a free plan up to 1,000 subscribers, but you can only access it by signing up through this link. The free plan offers almost all of the features of the paid plan (except one, which I'll discuss how you can work around it.) I highly recommend starting off with the free plan!
I personally recommend making the investment in ConvertKit if you are really serious about growing your blog, email list, and income. When I made the switch I had just a few hundred subscribers and I haven't looked back. ConvertKit has definitely been the most worthwhile investments I've made as a blogger.
For the purpose of this post, I will be explaining how to set everything up with your email list using ConvertKit since that is what I use.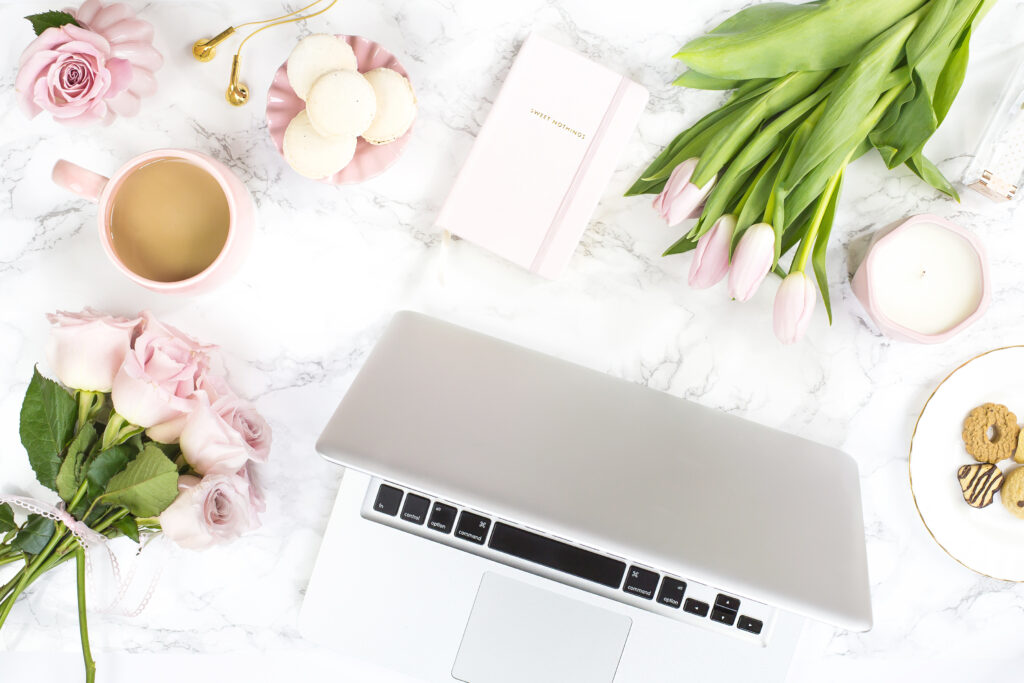 Step 1: Sign up for ConvertKit
Sign up for ConvertKit. (This is the link to sign up for the free plan.)
Now, there are a few steps you have to take for ConvertKit to approve your account. The whole process should only take a few minutes!
Step 2: Create a Form
The first thing you will do is create a Form in ConvertKit.
This is just a sign-up form that you can embed anywhere on your blog (such as at the top of every page, in the sidebar, at the end of a particular blog post, etc.)
For now, you can just create a generic "Sign up for my newsletter" form if you want. Eventually you will want to create an opt-in incentive, which is a free gift you offer to convince your visitors to subscribe to your email list.
To place a form on your blog, go to your Form > Settings > Embed and grab the code there, then paste it in a widget area or HTML editor on your blog.
Step 3: Create a Sequence
Now that you've made your first form, it's time to make a Sequence in ConvertKit. The sequence is what your subscribers will receive after they sign up for a form.
At minimum, you need one email in your sequence. This is your "welcome email" and it should include:
An introduction of yourself and your blog
A link to download the opt-in incentive 
A thank-you for subscribing
What your subscribers can expect from your email list
For the purpose of getting your account activated by ConvertKit, you really don't need to put much thought into your sequence yet.
NOTE: If you're on the free plan, automated sequences are the one feature you won't have access to. You can still deliver your opt-in incentive to new subscribers though, by redirecting them to a page on your blog with a link to download the opt-in incentive after they subscribe.
You can find this in your opt-in form settings:
Just select "Redirect to an external page" and make a page on your blog with a link to download the opt-in incentive.
Step 4: Linking Your Form to Your Sequence
So now you've created a Form and a Sequence. It's time to link the two of those together with an Automation.
Create a new automation and select "Joins a form" as the first event. Select the form that you just created.
Then add an action "Add the subscriber to email sequence" and select the sequence you just created.
Finally, make sure to publish the automation by toggling the button in the top right corner of the screen to "Live."
Here's a video walkthrough of how to create your automation:
Once you've done this, your form and sequence will be linked.
This means that when someone signs up on your form, it will automatically trigger the first email in your sequence.
Step 5: Account Approval
Congrats! You've now created your first Form, Sequence, and Automation in ConvertKit. These are the tools that are going to be very important in marketing your ebook down the road, so it's important to understand them now.
Once you've completed these tasks, you can submit your account for approval. This is just a quick check to insure you're a real person and not a spam robot. It only took a couple hours for ConvertKit to approve my account.
Once that happens, you are ready to go!
Sending newsletters
If you want to send a regular newsletter to your subscribers, just click the Broadcast button in the top menu of your dashboard. Broadcasts are what ConvertKit calls newsletters. Whether you're on the free plan or paid plan of ConvertKit, you will have access to sending unlimited broadcasts.
Some things you can send to your subscribers in your newsletters are:
Links to your latest blog posts
Helpful tips/content that can't be found on your blog
Product launches (your own products or affiliates)
Behind-the-scenes look at your life or blog
Special promotions or sales that are relevant to your audience
Blog posts repurposed for your email list
You should aim to send a weekly newsletter to establish trust and build a relationship with your subscribers.
So that's everything you need to know on how to start an email list!
Don't forget you can sign up for ConvertKit's FREE plan here and grow your email list for free up to 1,000 subscribers.
For more email marketing tips, be sure to read these blog posts: