Note: Affiliate links may be used in this post. I may receive a small commission at no extra cost to you if you use my affiliate link. Full disclosure policy here.
Mom Blog Post Ideas
Need some ideas about what to write on your mom blog?
Here are 50 mom blog post ideas perfect for all mom bloggers. If you don't know what to write about, read on for some ideas to inspire you!
Starting a blog as a mom can be a great hobby and creative outlet, as well as a way to earn money! Blogging is the perfect side hustle for moms because you can do it from home whenever you have time. (Yes, even if that means sneaking in some blogging time while the kids are napping!)
If you're stuck on what to write about, these blogging ideas for moms should help.
Want to make money blogging?
One quick thing… Are you ready to turn your blog into a money-making business? I'd love for you to join me inside 30 Days to Blogging Success.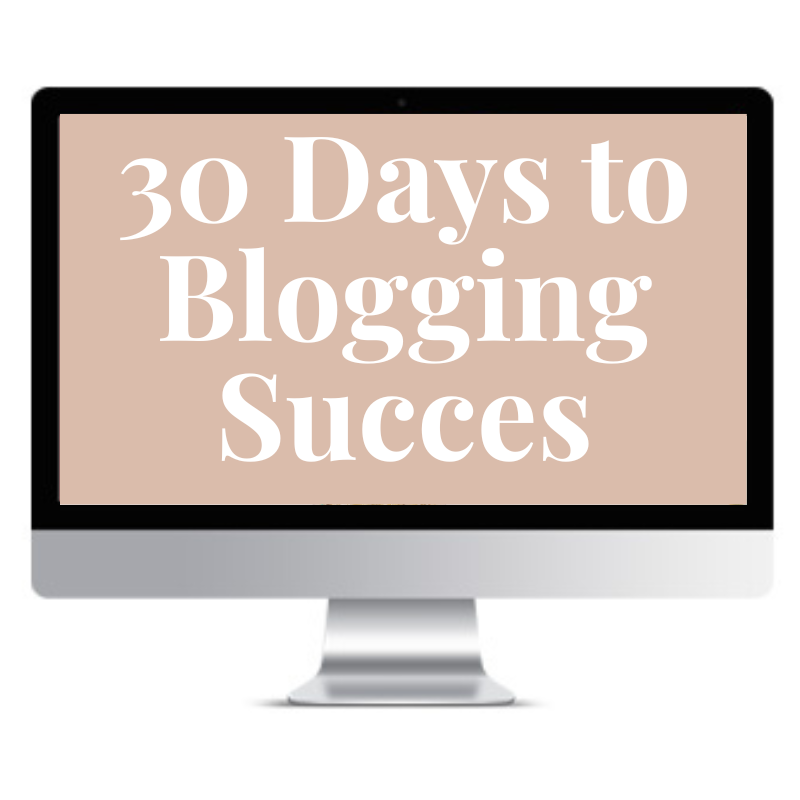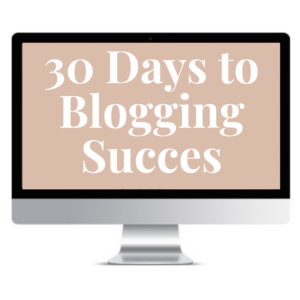 This is the complete, step-by-step roadmap to starting and growing a successful blog that I wish I'd had when I was a new blogger.
I created this course to help aspiring bloggers turn their blogs into profitable businesses, like I have now done with five of my own blogs!
Join 30 Days to Blogging Success for only $27!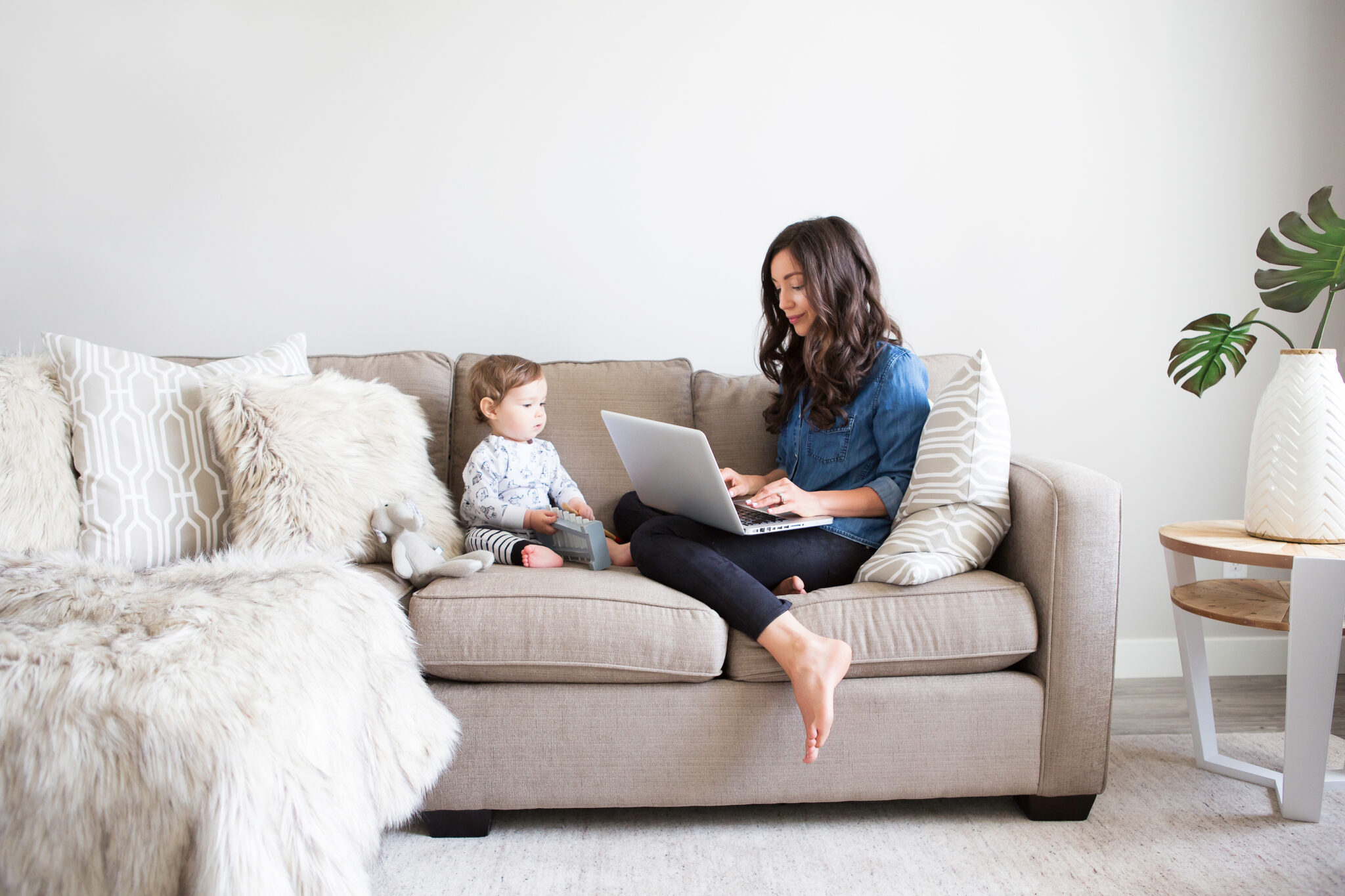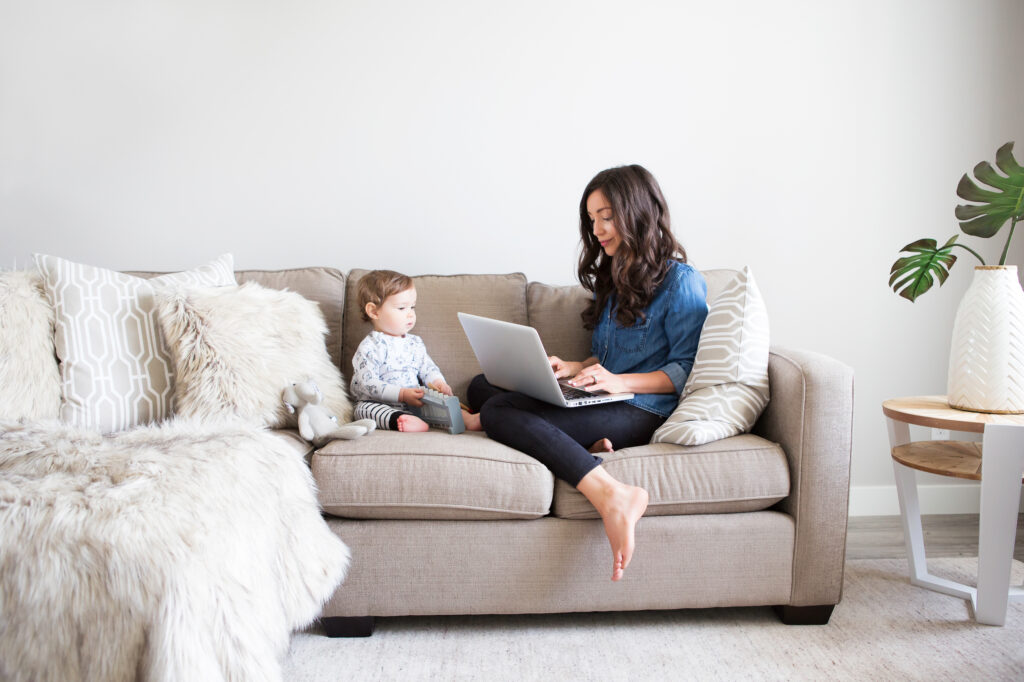 50 Mom Blog Post Ideas
Tips for getting baby to sleep
Homemade baby food
What to pack in hospital bag for labor
Postpartum care
How to balance being a working mom
Kid-friendly crafts
Things no one tells first-time moms
Pregnancy advice you wish you had known
Healthy eating for toddlers
Rainy day activities for kids
Tips for traveling with babies
Your daily schedule as a work-at-home mom
Chore chart for kids
Breastfeeding tips
How to establish a daily routine
Best books for toddlers
Best educational toys for toddlers
Mother's Day gift guide
Tasks to accomplish during naptime
How you find to blog while being a mom
Things you wish you had known before labor
Fashion for moms
Your favorite self care ideas
Share your biggest parenting mistakes
Tips for organizing kids' bedrooms
Co-sleeping tips
Creating a family budget
Things to buy before baby is born
Babymoon ideas
Family vacation ideas
Sensory activities for toddlers
Time management hacks for moms
Your must-have organizational tools
Homeschool tips
Easy healthy snacks for kids
What to pack for kids' lunches
How to save money on kids' clothing
Family holiday traditions
Ways for stay-at-home moms to make money
Tips for saving money for your child's education
Family game night ideas
Ways kids can help out around the house
Screen-free activity ideas
How to know if you're ready for another baby
Playroom organization
Foods to avoid during pregnancy
How dads can be supportive during labor
Kids' Halloween costume ideas
Nursery decoration
How to plan a baby shower
Related Mom Blog Posts:
How to Start a Blog
First things first, CLICK HERE to learn the cheapest way to start your blog!
Then continue reading for the next steps of starting your blog today.
Haven't started a blog yet? Learn how to start a blog (the right way) with the help of my step-by-step guide on how to start a blog. This will walk you through the process of setting your blog up in less than an hour!
Or join 5,000+ subscribers and sign up for my free course, Blogging Bootcamp, to learn how to start your own money-making blog today!