Note: Affiliate links may be used in this post. I may receive a small commission at no extra cost to you if you use my affiliate link. Full disclosure policy here.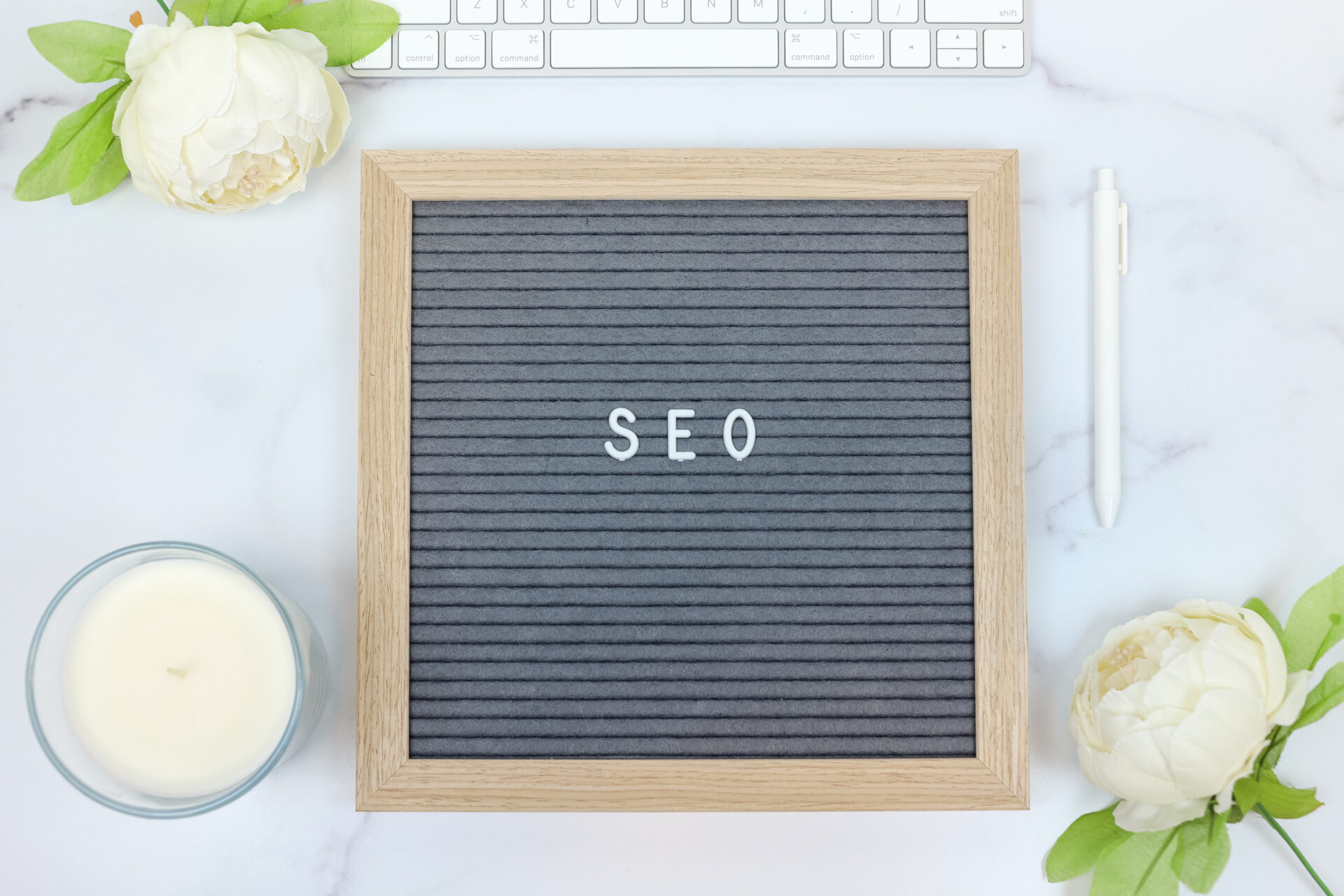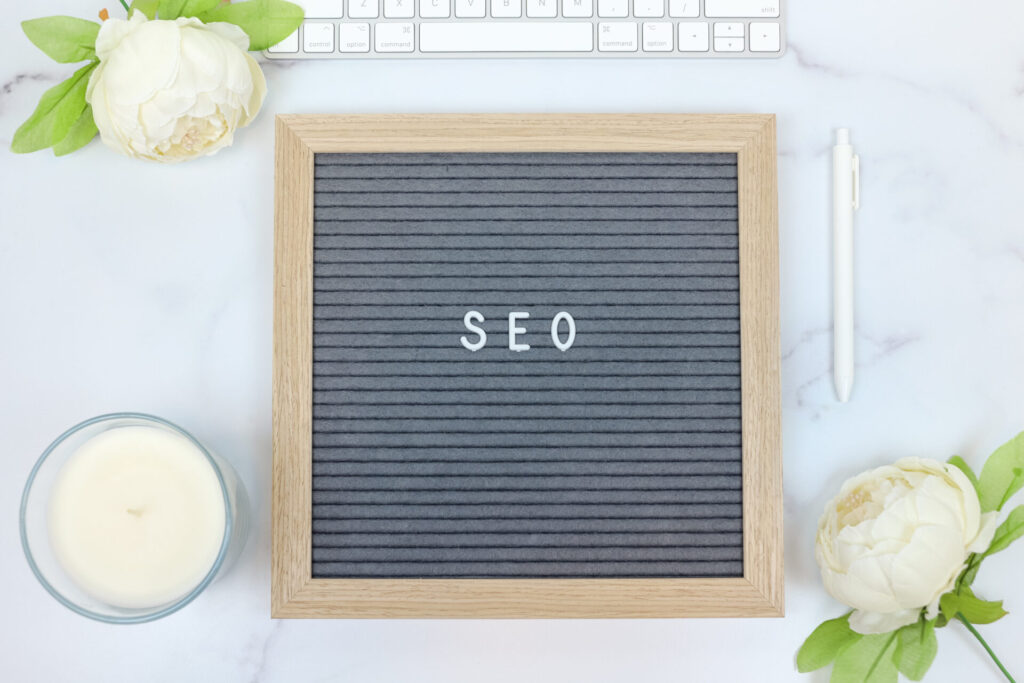 This blog post is sponsored by Ahrefs.
5 Smart SEO Tips for Bloggers
These simple SEO tips for bloggers will help you increase your blog traffic!
SEO, which stands for search engine optimization, is the process of getting your blog posts to rank in the Google search results. Organic search traffic from Google can be a great source of traffic for bloggers.
There are many factors that affect SEO
First things first, I recommend the SEO tool Ahrefs for bloggers who want to learn more about SEO and increase their organic search traffic.
While it is a paid tool, Ahrefs offers a great free set of Webmaster Tools for bloggers. These tools allow you to check what keywords your blog is already ranking for, see your current backlinks, and monitor your website's overall SEO health (with suggestions for what to fix and improve.)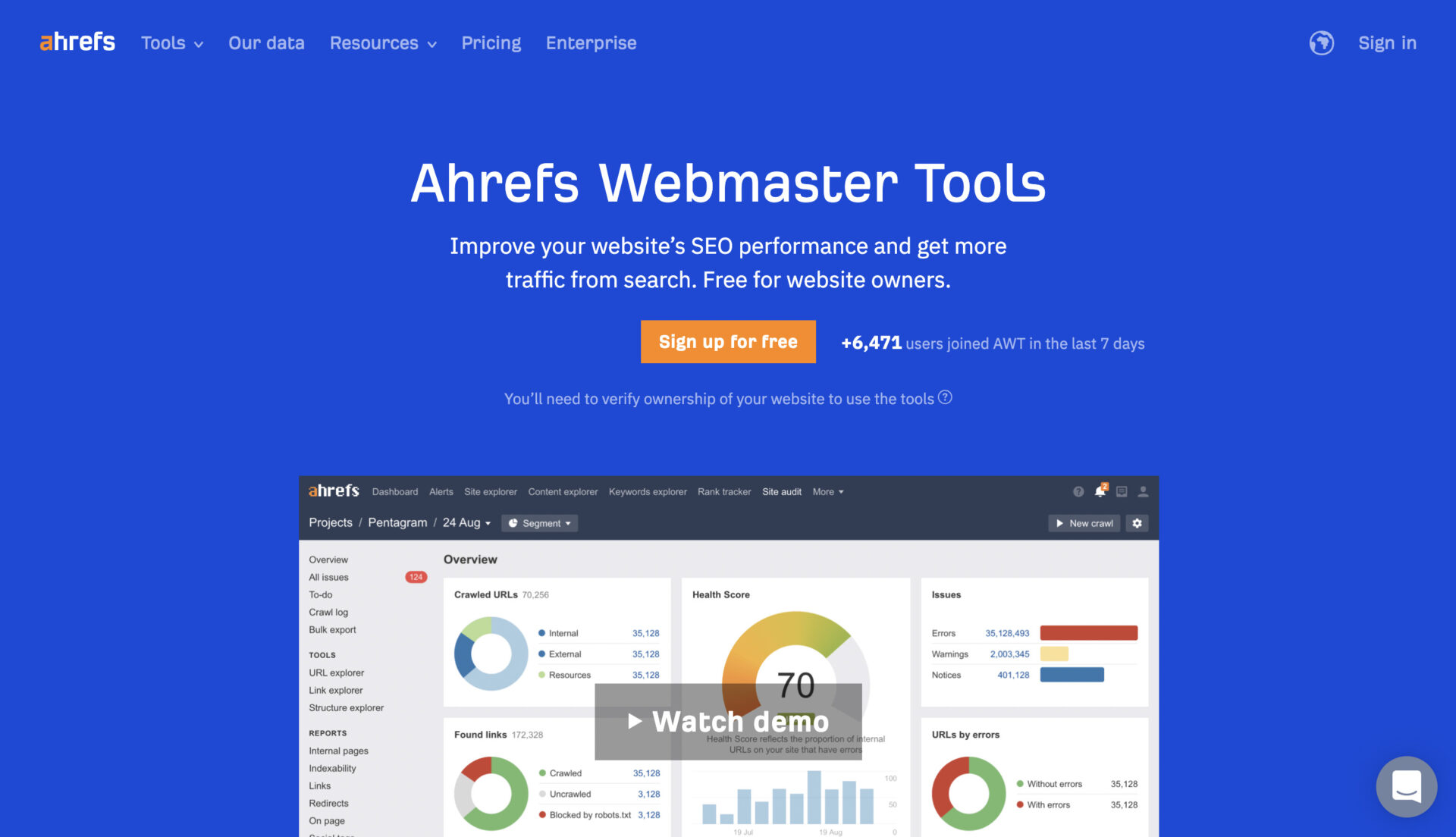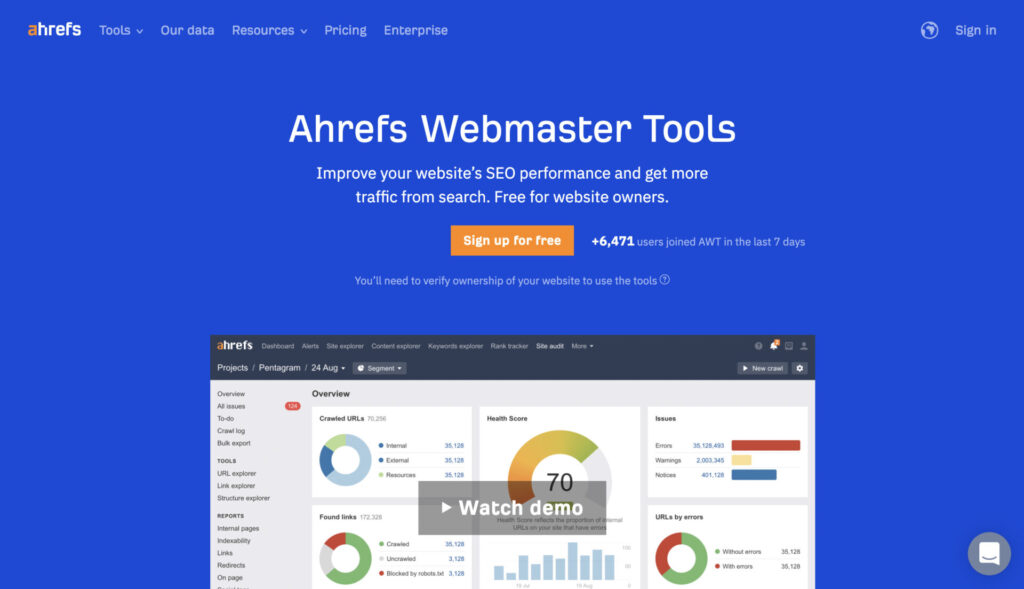 Ahrefs is a great tool for bloggers looking to improve their SEO.
Here are some other SEO tips for bloggers to help you increase your traffic:
1. Choose the right blog niche.
When it comes to SEO, it's easier to rank if your blog is focused on one topic rather than being all over the place. So having a defined blog niche is important.
While it's possible to rank in Google with a multi-niche blog, you will want your topics to be linked in some way and share a common audience (ex. a lifestyle blog for moms.) But Google views blogs with a defined niche as more authoritative, and can understand their content better.
It's also worth noting that certain niches (such as health and finance) can be more difficult to rank in, because Google places a strong emphasis on sources with credentials (an advanced degree or professional certification, for example.)
2. Do keyword research.
Once you have started your blog, it's important to have a strategy with the blog posts that you are writing, instead of just writing whatever comes to mind. Doing keyword research will help you come up with ideas for blog posts that can actually rank in Google when people search for those keywords.
For example, if you are a travel blogger, some keywords people might search for that you could rank for with your blog posts include:
Things to do in X destination
What to pack for X destination
X destination packing list
One week in X destination itinerary
Where to stay in X destination
X destination travel tips
I am using these particular examples, because they are all examples of keywords I have ranked for on my own travel blog!
When you use an SEO tool like Ahrefs to do keyword research, you can see the number of people searching for a particular keyword each month, the difficulty of ranking for that keyword, and related keyword ideas.
Ideally, you want to target the keywords that have a higher search volume and a lower ranking difficulty for your blog posts.
3. Write long-form content.
In order to rank in the Google search results, you should be writing long-form content. What exactly does this mean when it comes to blog post length?
According to Ahrefs, the ideal blog post length is over 300 words.
Now, some SEO experts will tell you that you should be writing REALLY long content (think blog posts over 5,000 words long.) However, this is not good advice because Google themselves have said that word count is not a ranking factor.
I personally always aim for more than 1,000 words in my blog posts, but very few of them end up being over 2,000 words. (Unless I need that much to fully cover the topic I'm writing about.) I never write just for the sake of increasing my word count, but I do focus on writing long-form, high-quality content.
4. Optimize your on-page SEO.
On-page SEO is something you can easily do with every blog post you write.
While some Google ranking factors are external (such as age of your website and backlinks, which I will talk about more in the next section) on-page SEO is something you can do yourself from the very beginning in order to ensure that your content is as optimized as it can be.
Some elements of on-page SEO include:
Using your keyword in your blog post URL (for example, the keyword I'm targeting in this blog post is "SEO tips for bloggers" so the URL of the post is /seo-tips-for-bloggers/)
Writing a meta description for your blog post using your keyword
Using your keyword in the title of your blog post, in multiple headers, in the first paragraph, and sprinkled throughout the rest of your blog post
Using descriptive titles and alt tags for images included in your blog post
Linking to relevant external sources in your blog post as well as linking to other relevant content from your own blog
You can read a full guide to on-page SEO from Ahrefs for more details!
5. Build good backlinks.
Finally, building backlinks is important for SEO.
Backlinks are when other websites link to your website in their content. This shows Google that your blog is an authoritative website and helps you rank.
One of the easiest ways to start out getting backlinks is by writing guest posts for other bloggers in your niche who have more established blogs than you. Guest posting is a great strategy because not only does it help build your blog's authority, it can also result in direct traffic to your blog.
As your blog gets more established and as long as you are publishing great, high-quality content, other websites will start to link back to you naturally. You can also try reaching out to major publications and websites in your niche and seeing if there is an opportunity to write for them.
SEO Tips for Bloggers
One final SEO tip for bloggers that I would give is to be patient.
For a brand-new blog, you really should not expect to see any organic search traffic for at least six months, and it's common for SEO to take 12 to 18 months to really start working. Social media traffic can give you quick wins in the beginning, but SEO is a long-term game that will pay off the longer you stick with blogging.
If you already have an established blog but you just haven't focused on SEO in the past, you may start seeing good results within a few months if you optimize old blog posts and write new blog posts with SEO in mind.
Finally, be sure to check out Ahrefs for the best SEO tools for bloggers. Their free Webmaster Tools allow you to check what keywords your blog is already ranking for, see your current backlinks, and monitor your website's overall SEO health (with suggestions for what to fix and improve.)
You can also sign up for a 7-day trial of the full Ahrefs SEO tool for just $7. This is a great deal because you can do unlimited keyword research for a week, and come up with a whole year's worth of blog post ideas!