Note: Affiliate links may be used in this post. I may receive a small commission at no extra cost to you if you use my affiliate link. Full disclosure policy here.

How to Make Money with Blog Flipping
Have you ever heard of blog flipping before?
I've made more than $23,400 from flipping three websites in a couple years.
Not to mention, close to $12,000 I earned from these blogs before flipping them.
That's a total of $35,400 for a very part-time side hustle.
This post will teach you exactly what blog flipping is, share my experience with it, and show you how you can make money from flipping blogs too.
What Exactly Is Blog Flipping?
If you watch a lot of HGTV like I do, you've probably heard of house flipping before. (Ever watched the show Flip or Flop before? So good.) Basically, it's where you buy a house for cheap, fix it up, and then flip (sell) it for a profit.
Blog flipping is the same general idea. You start a blog at a low cost, build it up so it's earning money, and then sell it to a new owner for a nice profit.
How much money you make depends on the income potential of the blog you're selling. The general rule of thumb is that you can sell a blog for 24x-30x its average monthly profit, which is its rough two-year profit prediction.
However, some blogs can sell for more than this, even up to a 36x multiple!
How to Start a Blog
The first thing you'll need to get started with blog flipping is… a blog! You can start a blog on any topic, but your goal should be to monetize it so you can later sell it for a profit. (More tips on monetizing your blog later in this post.)
If you need helping deciding on a topic for your blog, I recommend grabbing my free list of 150+ profitable blog niche ideas.
When you're ready to start your own blog (whether to flip or to keep and earn money from) I highly recommend enrolling in my free email course, Blogging Bootcamp. It will teach you how to start your blog in just five days!
Blogging has an extremely low start-up cost: You really only need to pay for web hosting (I recommend getting it through Bluehost because it's only $2.95 a month) and a domain name for your blog. And you get your domain name FREE with Bluehost, which saves you an additional $15-20.
For the complete guide on how to start your blog at a low cost, sign up for my free email course or check out my guide on how to start a blog here.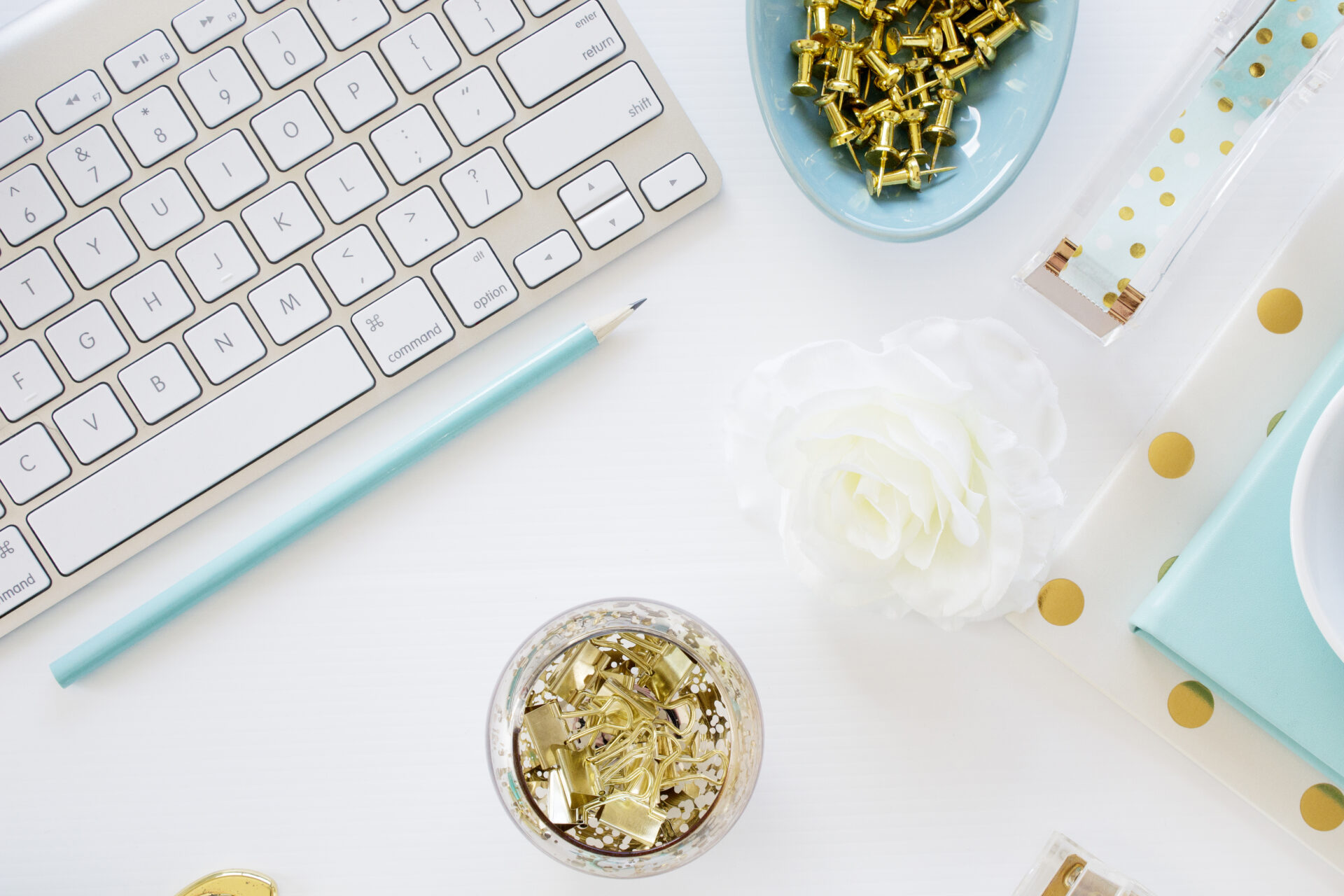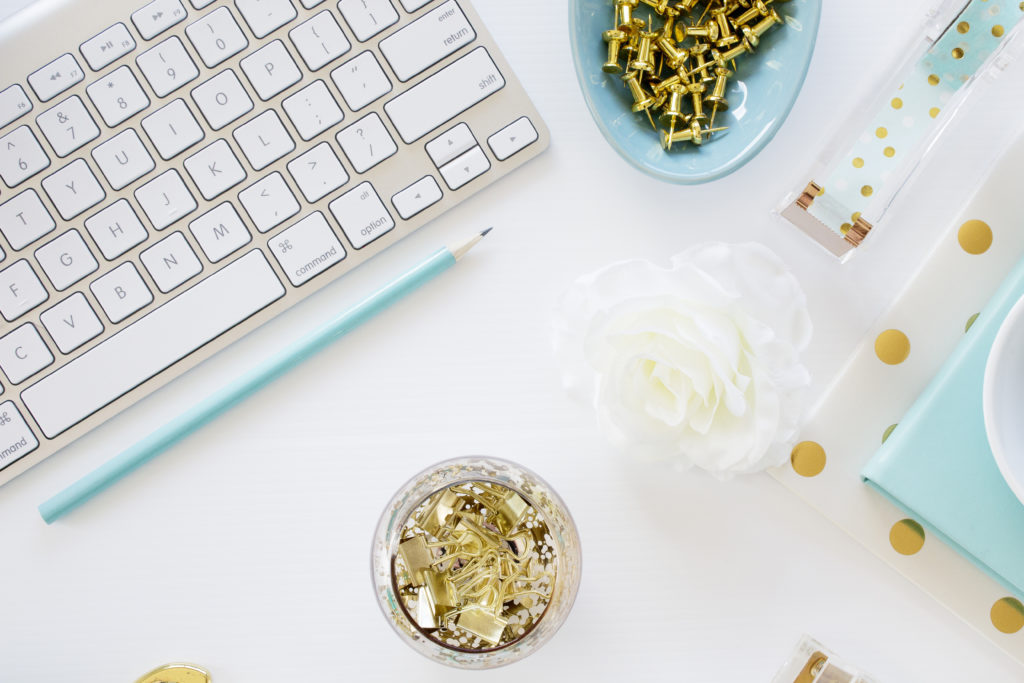 Blog Flip #1
The first blog I ever flipped was a lifestyle blog with more than 40 blog posts about recipes, crafts, holidays, decor, and more.
I started this blog at the end of October 2018 and its average monthly income was $185. Following the formula from above, the blog was worth $4,400.
But since the blog included so much content, along with an active Pinterest account with over 1,000 followers, I decided to list it for a higher price.
I sold the blog for $4,800 in April 2019 with the help of Chelsea Clarke.
Chelsea is a blog flipping expert and has created and sold multiple blogs, including a beauty blog she sold for over $50,000.
She runs Niche Investor, a brokerage and marketplace for selling blogs. I decided to work with Chelsea because of her experience in this area.
I've now worked with her to sell three of my blogs!
Here are the costs I had to pay when selling my blog:
$25 listing fee with Chelsea
12% success fee to Chelsea ($576)
$156 escrow fee from Escrow.com
$25 disbursement and wire transfer fee
So I walked away with just over $4,000 profit from selling my blog.
Not bad considering I only spent a few months actively working on this blog, and earned $1,600 from it before selling it, making my total profit around $5,600.
Blog Flip #2
One year after selling my first blog, I sold another!
This was a niche travel blog that I started in January 2019 and sold in May 2020. However, I only actually worked on this blog for about a month and a half.
I sold this site for $2,250. After all the fees of selling mentioned above, I ended up with close to $1,800 in profit from the transaction.
Combined with the $656 I earned from this blog in the time that I had it, I ended up earning $2,442. Not bad for a month and a half of working on it on the side!
Once again I worked with Chelsea at Niche Investor on this one.
Blog Flip #3
I was really getting the hang of this blog flipping thing, so of course I had to try it again! (Once you start doing it, it's addictive.)
In March 2020, I started a college lifestyle blog. This was my most profitable blog flip yet because I was able to quickly grow my traffic and income on this blog, earning $9,600 in the eleven months before I sold it.
This blog sold for $22,000 in February 2021, and I walked away with a $17,600 profit after the selling fees. In total, I was able to earn more than $27,225 from this blog in less than a year, which I am really excited about!
I should also mention that I only spent nine months actively working on this one.
You can read more here: How I Made $8,400+ in 9 Months with a New Blog
UPDATE: More Blog Flips
I'm going to stop updating this post here because otherwise it will get too long!
But since selling my first three blogs, I have gone on to sell a bunch more.
Once you get started flipping blogs, you will get hooked to it! I've now made well over six figures from selling blogs and it's still something I do part-time.
This can be a great way to make extra money as a blogger!
Why I Flipped My Blogs
That's an overview of the blogs I have sold!
You might be wondering WHY I decided to flip my blogs instead of keeping them and building them up further to make more money.
There are a few reasons why I like selling blogs instead of keeping them:
I run multiple other blogs. My main focus is Blogging Her Way, but I also have a travel blog I never plan to sell. These two websites keep me busy enough!
Sometimes I just want an outlet to write about a different topic for a while, but then I get bored or lose motivation, making it the perfect time to sell that blog.
One of my reasons for starting these blogs was always to sell them. I like starting blogs in other niches to prove you really can make money blogging in any niche. They're sort of a case study for me to write about here!
You might be interested in blog flipping for some of the same reasons as me.
Maybe you already have a blog, but you've lost interest or motivation in it so you want to sell it in order to move on to a new venture. Or maybe you want to start a brand-new blog with the intention of later selling it like I did.
Whatever the reason, blog flipping can be a great idea!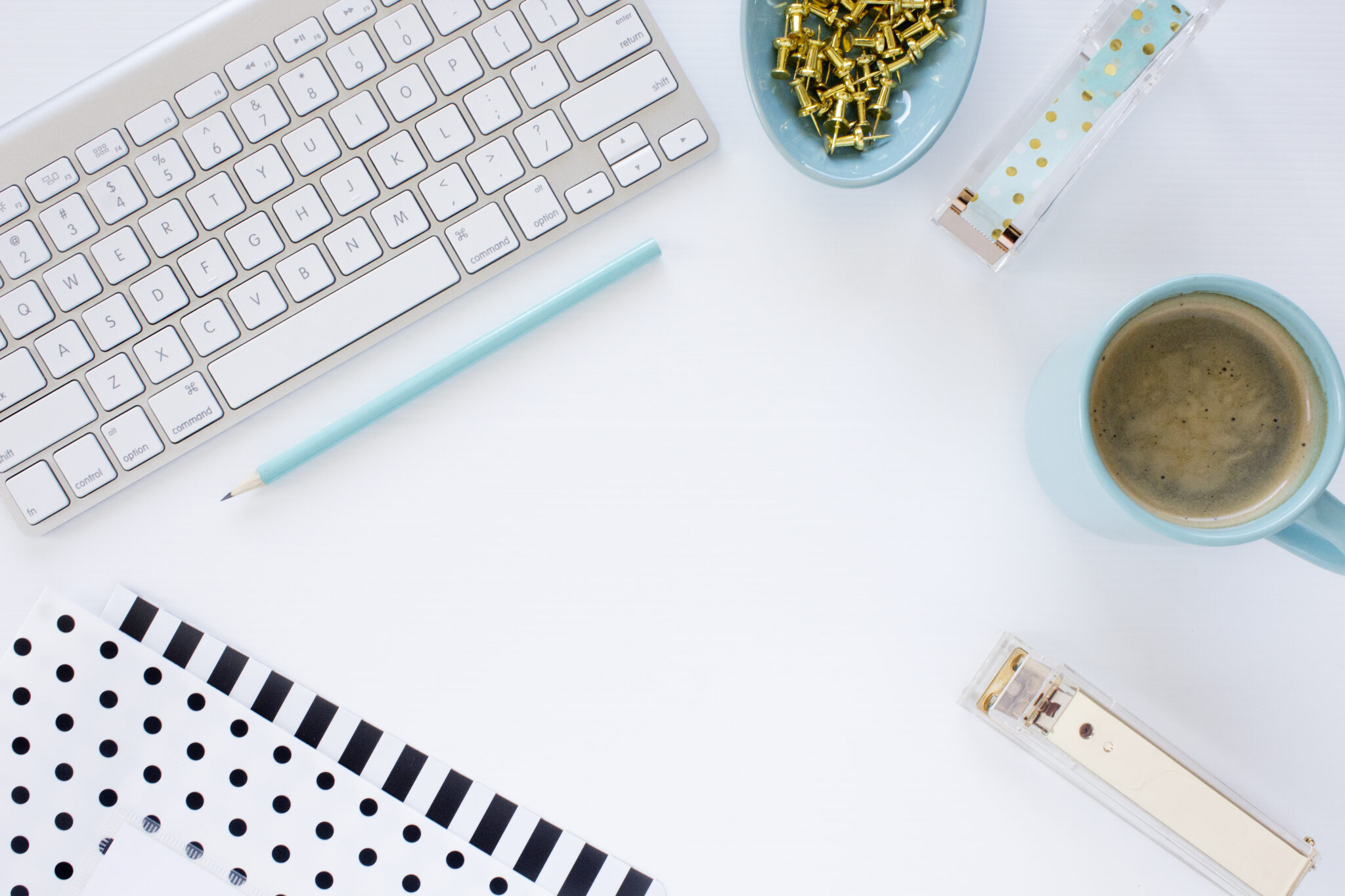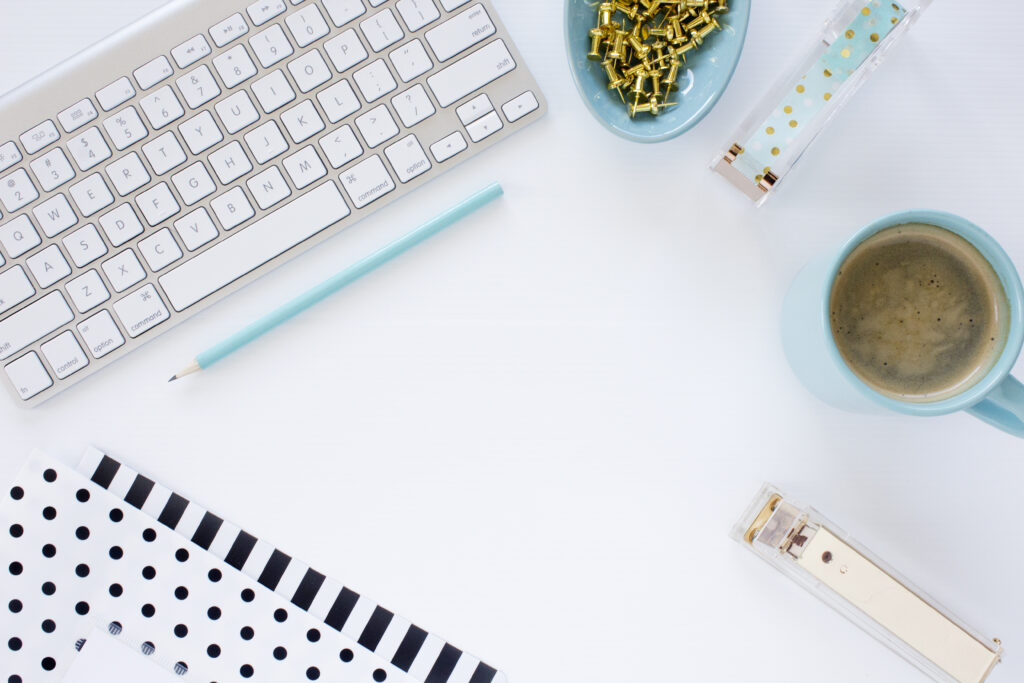 How Long Does It Take to Sell a Blog?
It really depends on your blog and how you are selling it. The first blog I sold, I had a buyer within a few days. For the second blog, it took a few months before I had a serious offer. And for third blog I sold, it took about a week.
For my most recent two blog flips (the starter blogs) I sent out emails directly to my email list, and I had a buyer within a couple hours for both of them!
I highly recommend working with a broker like Chelsea because she will do all of the work in advertising your blog and securing a buyer for you. I wouldn't have known where to start if I was selling my blog by myself.
Although I've now sold two starter blogs on my own, I would still definitely go through a broker if I was selling as established blog that was worth more money.
When Should I Sell?
So far, I have listed all my blogs for sale within a year of starting them. I have preferred to sell them more quickly this way so I can move on to my next project, but there are benefits in waiting longer too.
For example, since your blog's average monthly income will be calculated based on the past 12 months (or since your blog was started if it's less than 12 months old) you might want to wait longer if your income has recently increased.
If you were only making $100 a month during your blog's first six months, but now you're making $1,000 a month, you'd be better off waiting a few more months to show a big increase in your overall monthly profit.
There's no "perfect" time to sell. The best time is whenever you're ready!
How to Flip Your Blog
If you haven't yet started a blog yet, you can follow the steps in my guide on how to start a blog to get one set up in under an hour.
The upfront investment for starting a blog is really low:
$2.95 a month for web hosting through Bluehost
$15-20 for a domain name (free if you sign up using the Bluehost link above!)
Once you have started your blog, you will want to build it up to a point where it's monetized and ready to sell. This can take a few months to a year or more.
It's also possible to sell "starter blogs" (typically for $1,000 or less) which are not making money or getting traffic yet, but are fully set up to be monetized.
These blogs might include things like:
10+ great blog posts already written
A premium WordPress theme installed
Reserved social media accounts for the blog
Basic WordPress plugins installed
However, you will obviously be able to make a lot more money from blog flipping if you have a blog to sell that is already making consistent income.
Here are some ideas for easy ways to monetize your blog quickly:
Affiliate Marketing: The main way my blogs have made money was from Amazon affiliate links. Affiliate marketing is simply linking to other people's products and earning a commission if someone makes a purchase through your link. Here's how I make money with the Amazon affiliate program.
Advertising: Google AdSense is the easiest way to put ads on your blog, and you don't need a lot of traffic to get accepted. However, Monumetric or Mediavine are ad networks that pay a LOT more. I would apply to one of these ad networks if you have enough traffic to meet their requirements, or try Ezoic if you have less.
Selling Products: Selling a digital product on your blog is a great way to make money. Some of the most popular digital products to sell are ebooks, templates, and printables. You could either create this yourself or outsource it. I haven't personally done this for a blog that I've sold.
Of course, you'll need traffic to your blog in order to actually make money.
For me, the best way to get traffic to a new blog QUICKLY has been Pinterest.
SEO (search engine optimization) is another way to get traffic, but it can take 12-18 months to really start working. Whereas with Pinterest, I have been able to get 10,000+ page views to a new blog within a month or two.
I recommend Pinteresting Strategies to learn exactly how to get traffic to your blog from Pinterest. This is an affordable online course created by Carly, who gets 200k+ monthly pageviews to her blog from Pinterest.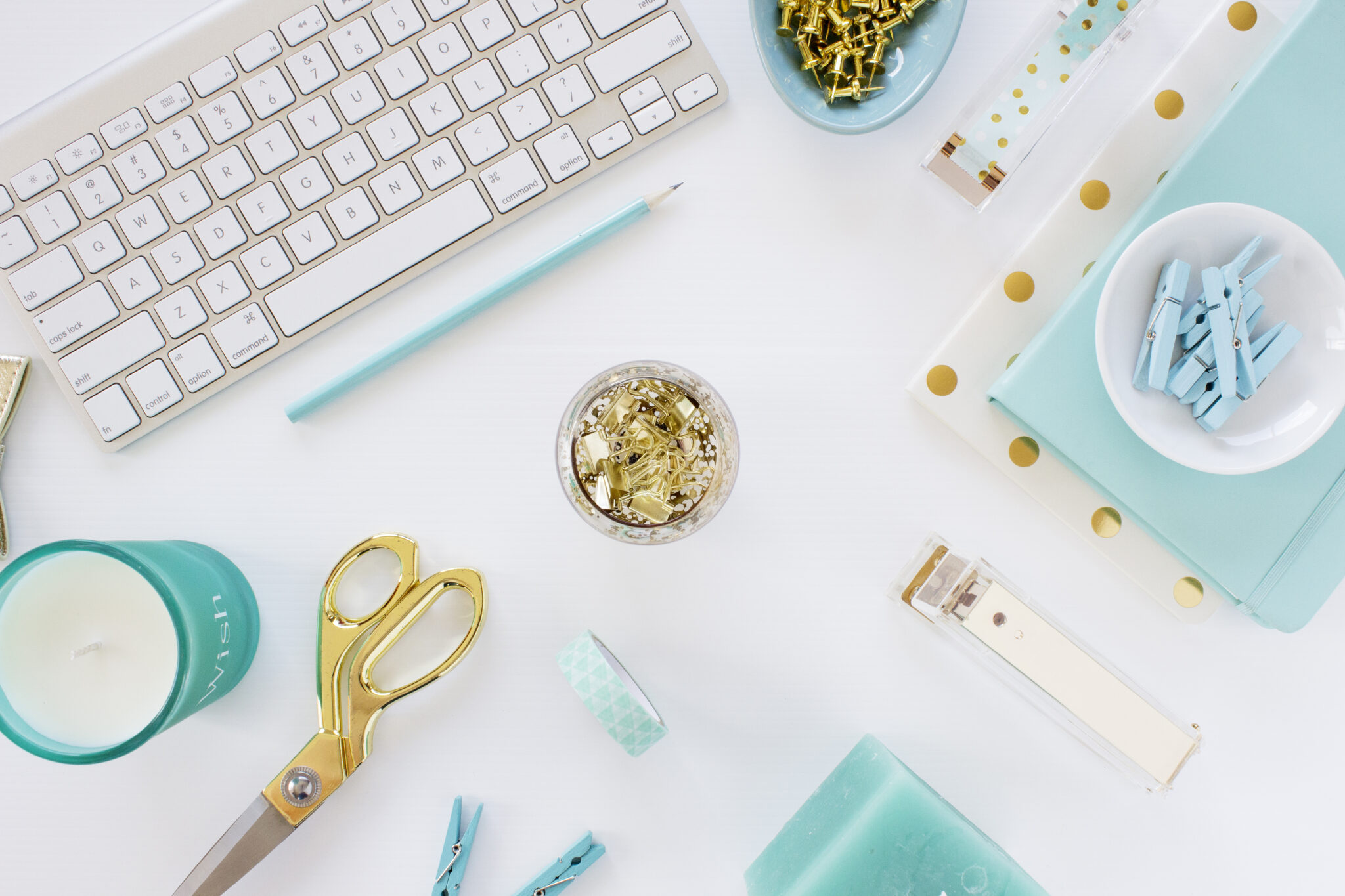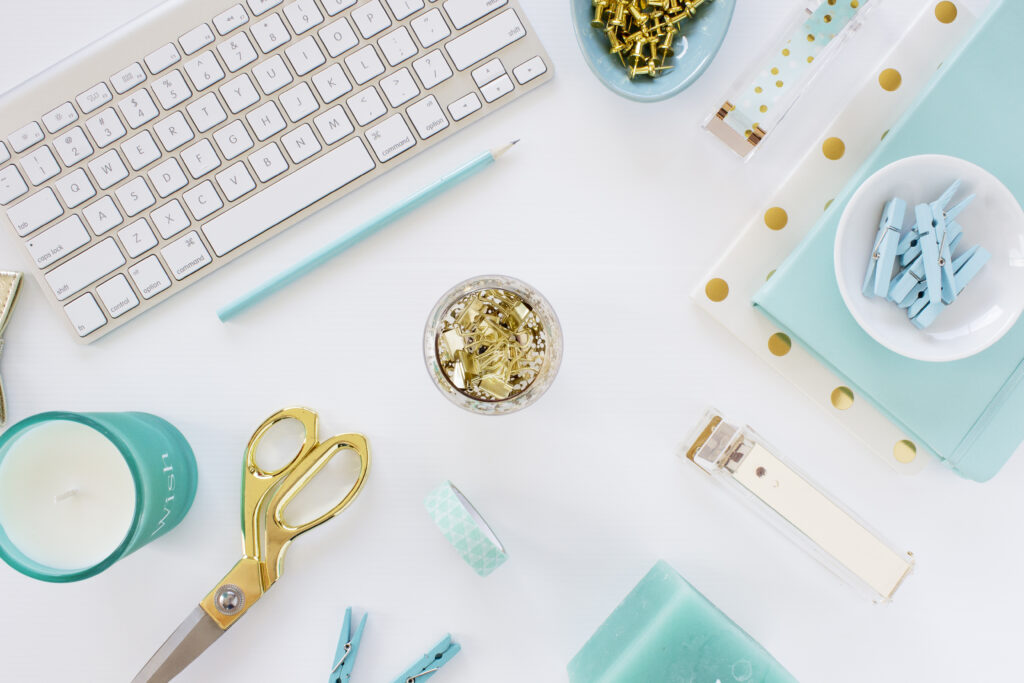 Where to Sell Your Blog
Finally, I wanted to include some different options for where to sell your blog.
You can also sell your blog on your own through Facebook groups or your own audience if you have one. Just be careful when going the independent route!
I personally recommend going through a broker since they will handle the legal side of things for you and ensure that the transition process goes smoothly. Not to mention they do all the work of securing a buyer for you!
Final Thoughts
Selling these blogs has definitely been an interesting experience, and I think I'd like to eventually flip some more blogs in the future.
In two years of blog flipping, I have earned over $23,400 from the actual sales (and an additional $12,000 from the three monetized blogs before I sold them.)
That's a total of $35,400 from blogs I worked on for just several hours a week.
Related: How to Sell a Blog for Profit