Note: Affiliate links may be used in this post. I may receive a small commission at no extra cost to you if you use my affiliate link. Full disclosure policy here.
How to Choose a WordPress Theme
Are you wondering how to choose a WordPress theme for your blog?
Here's everything you need to know about how to choose a WordPress theme!
Choosing a WordPress theme is an important decision that you have to make as a new blogger. Your theme can make or break your blog. An amazing theme will leave a good first impression and encourage readers to stick around, while a bad or cluttered design may cause visitors to leave immediately.
I have worked with many new bloggers in the past, and one of their biggest struggles they have faced has always been finding the right WordPress theme that is affordable, easy to use, functional, and nice looking.
If you haven't already started your own self-hosted WordPress blog then read my step-by-step guide for how to get started in under an hour. Then make sure to refer back to this post when you get to the "Designing Your Blog" section.
Now are you ready to find the perfect theme for your blog? Here are the five things you need to consider when choosing a WordPress theme for your blog:
1. Free vs. Paid
The first thing you will need to consider is whether you want a free or paid WordPress theme. I have a list of free WordPress themes for bloggers, but I do recommend investing in a paid premium theme if you can.
More options open up when you expand your search to paid themes. While there are some nice free themes out there, thousands of other people will have the same theme as you and you will be limited in the functionality of what you can do with your blog design. Additionally, free themes don't offer customer support if you need help setting things up or have a question about your theme.
Premium themes will make your blog look more professional and stand out from the crowd. They are also more customizable and you will have access to personalized customer support from the theme creators.
My personal favorite paid WordPress themes are from Bluchic and I have been using their Victoria theme on my blog for several years. I love their themes because they are easy to set up, functional, and look beautiful.
2. Customizable
Another extremely important thing you'll want to consider when choosing a WordPress theme are the options for customization.
If you want a theme that has a lot of customization options, but that you can also set up to look just like the demo in just a few minutes, then I also recommend choosing a theme from Bluchic. Their themes are perfect for beginners who don't want to spend too much time messing around with WordPress.
Other themes give you a lot of flexibility in customization, but you will need to be comfortable using WordPress to get things looking just the way you want.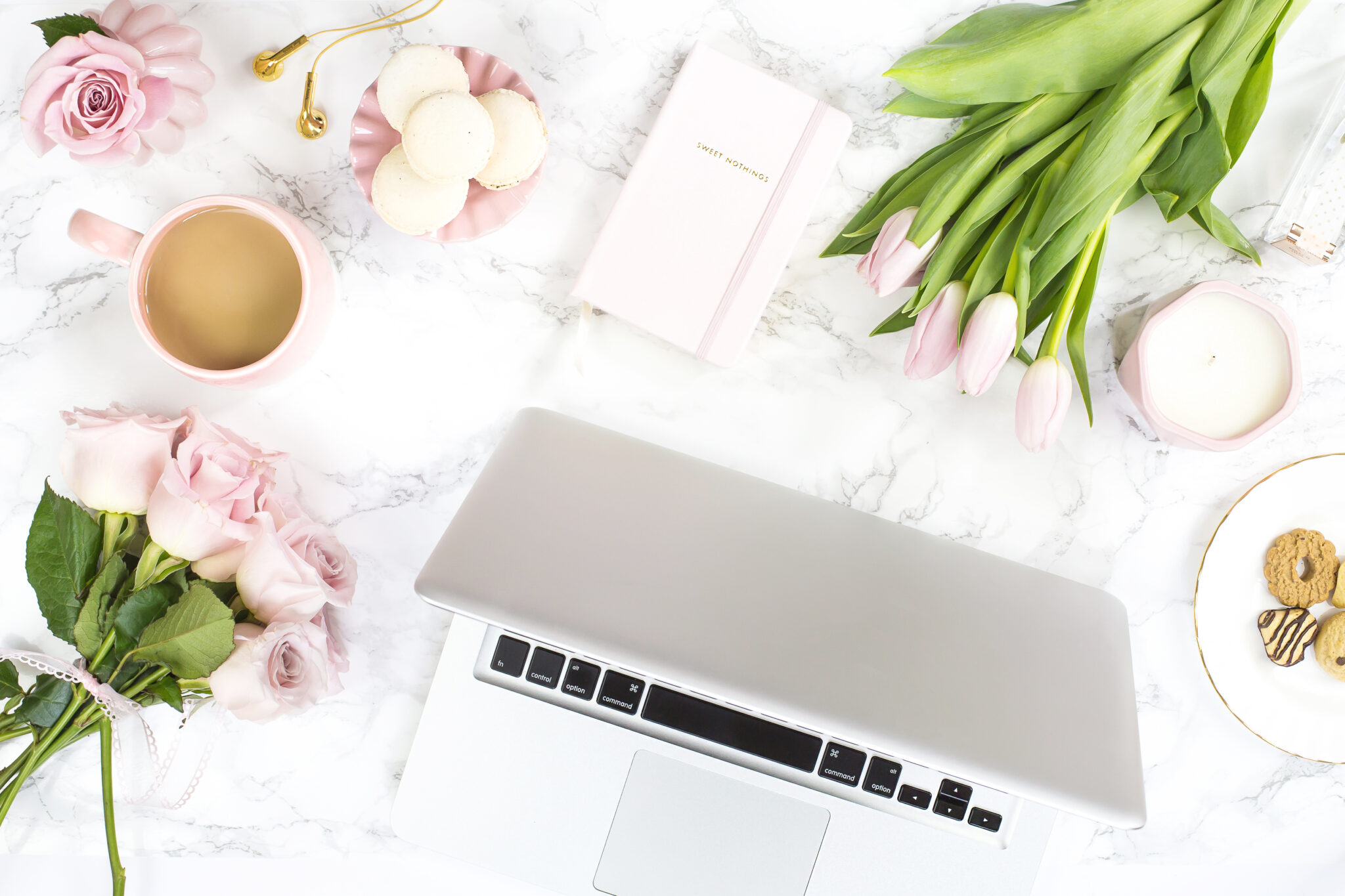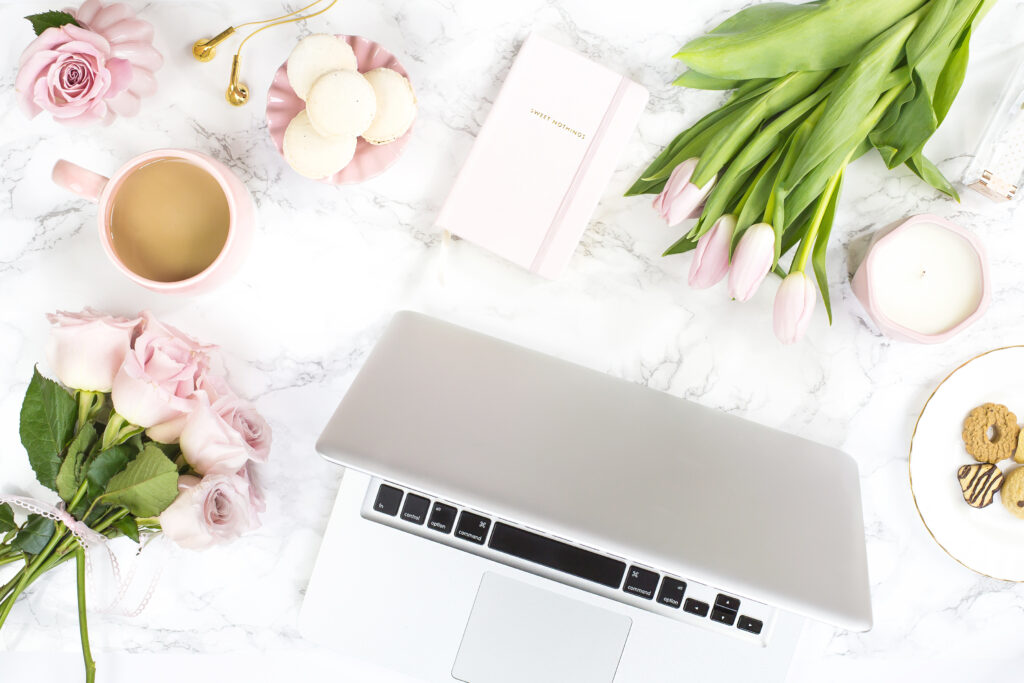 3. Mobile Responsive
Make absolutely sure that your WordPress theme is mobile responsive before you purchase! In this day and age, the majority of your blog readers will most likely be viewing your blog on a smartphone or tablet rather than a computer.
Having a mobile responsive theme is critical to your blog's user experience!
Most premium WordPress themes these days are mobile responsive, but be sure to check before you make a purchase, and see if themes you like have a mobile demo so you can see what it will look like on a mobile device.
4. Support Options
Unless you're already a web design whiz, you'll probably run into a few issues when installing and customizing your new theme.
Check out a theme's customer support options before making a purchase. Do they offer set-up guides? Video tutorials? Email support? Some theme creators will leave you on your own after you buy their theme, which can cause trouble if you experience any issues with using the theme.
I love Bluchic because the customer support is amazing! They have extremely detailed set-up guides and tutorials on their website that include written instructions and videos. They also respond to all email tickets within 24 hours.
Other themes I have worked with in the past don't have great customer support, which can get really frustrating when you have questions.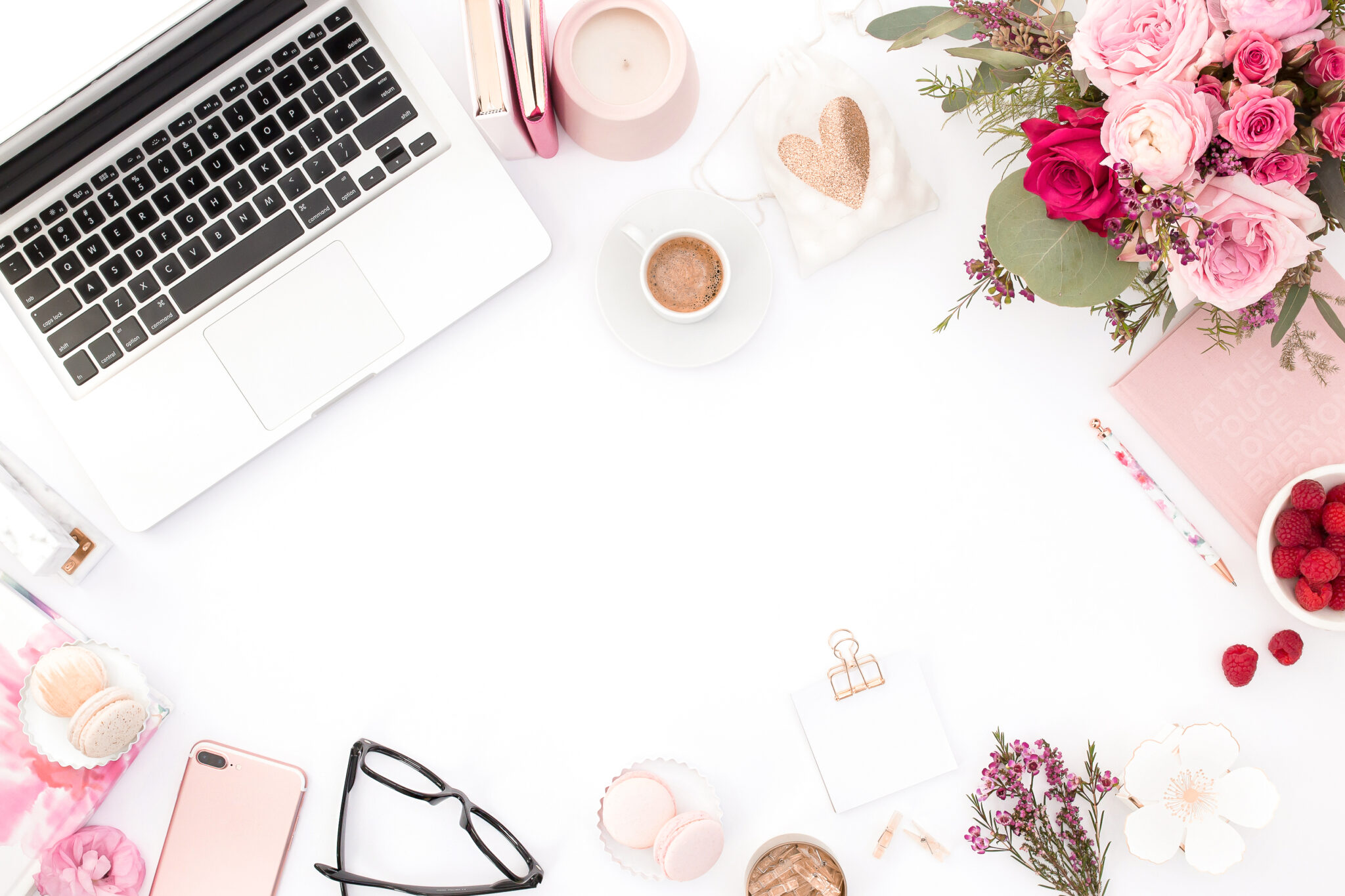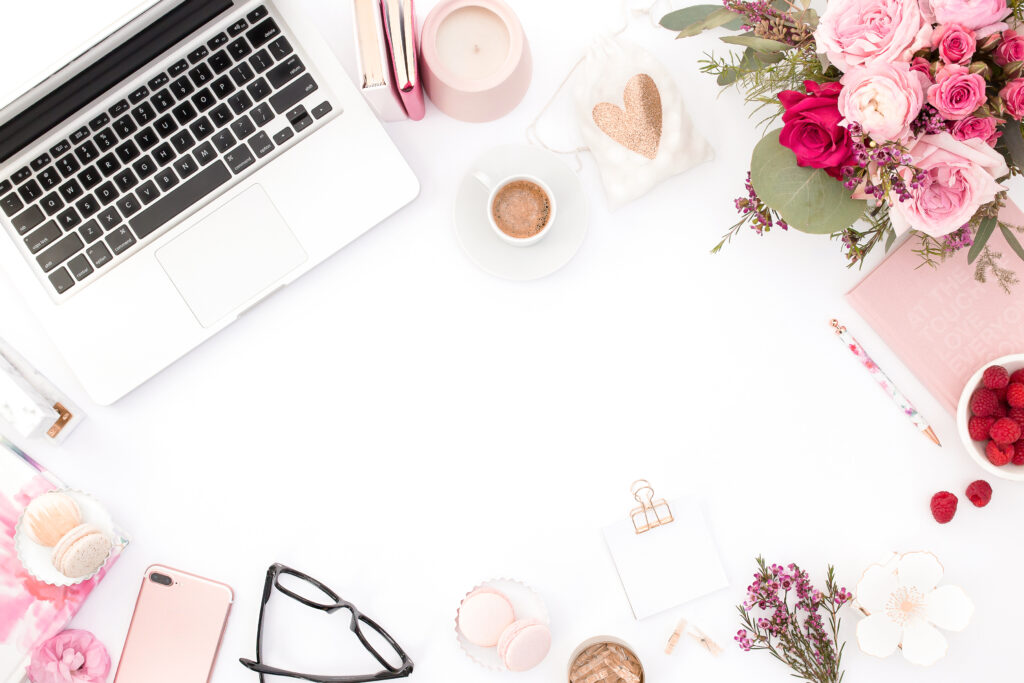 5. Theme Features
The final thing to consider when choosing a WordPress theme is features.
This is going to differ for everybody, but you should think about what features you need your ideal WordPress theme to provide, and then research potential themes to make sure those features are supported.
For example, do you plan on selling products on your blog? You may want to invest in a theme that has built-in compatibility and styling for common ecommerce plugins like WooCommerce.
Do you plan to create many complex pages on your blog, such as sales pages, landing pages, or services pages? If so, you might want to get a theme that comes with a page-building tool and layouts for these types of pages.
There are so many features out there that can save you a lot of time and the hassle. Recipe cards for food bloggers, portfolio styling for photography bloggers, and so on. If you think any of these types of specialty features will be helpful for you, be sure to look for themes that include them.
Test It Out!
One last thing: Before purchasing a theme, you should always test it out first. Almost every reputable theme will have a live demo site where you can see what everything looks like and test out various features or customization options.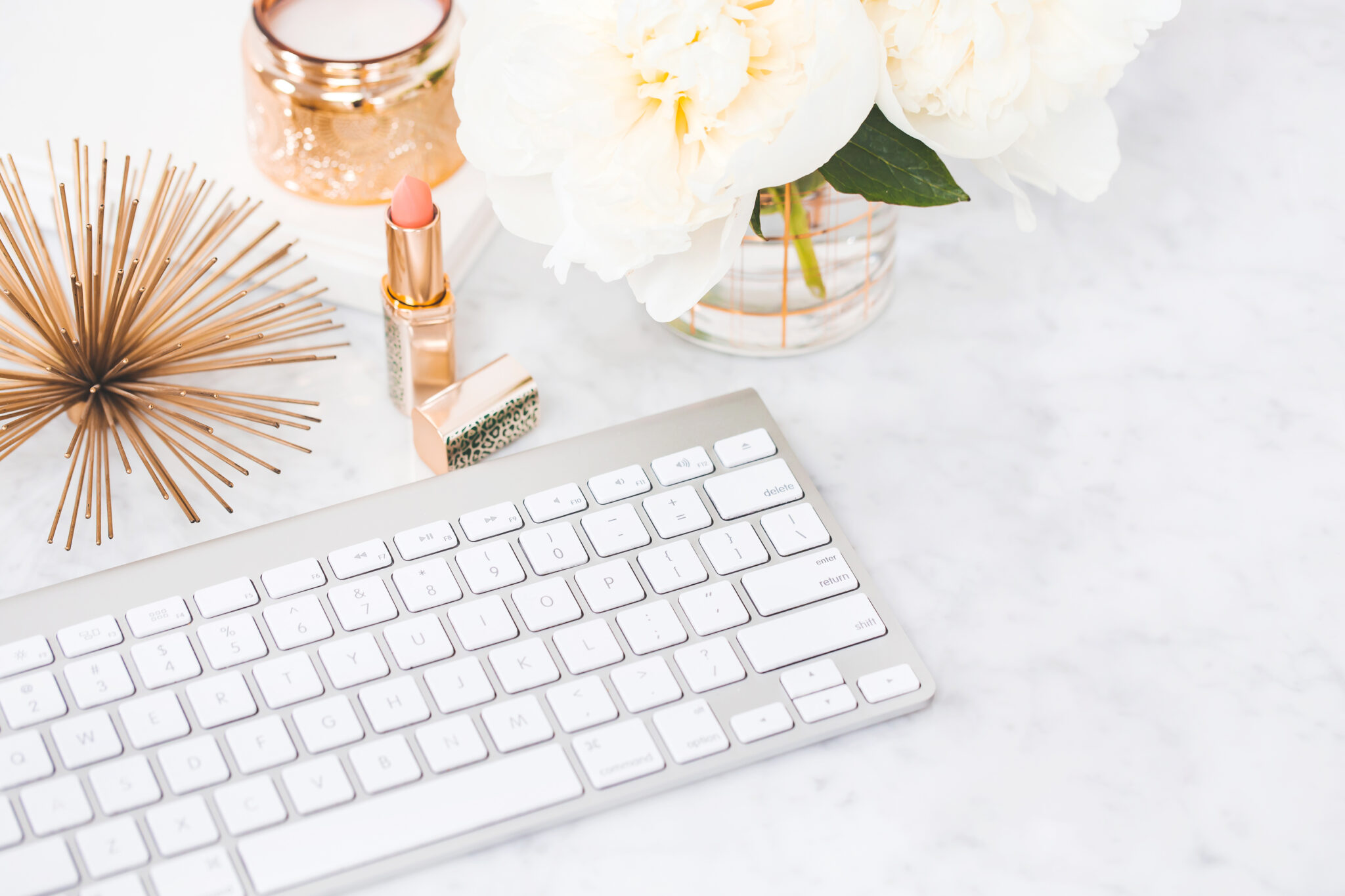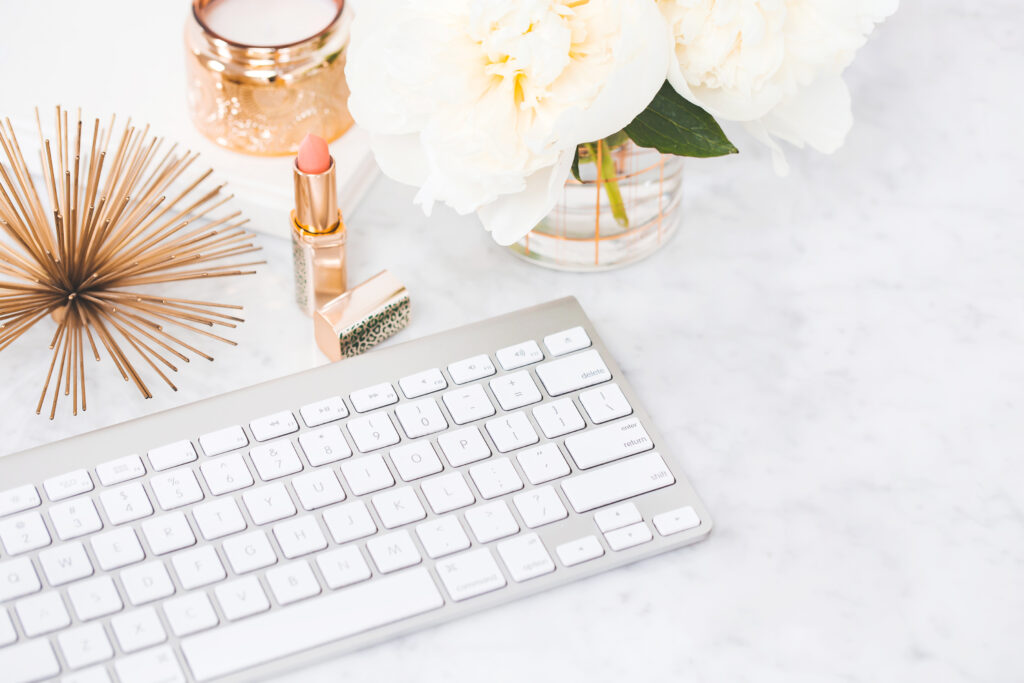 Installing Your WordPress Theme
Once you have decided on a WordPress theme, it's super easy to install it! Here's all you have to do to install your new theme:
Log into your WordPress dashboard
Go to Appearance > Themes
Click "Add New" at the top of the screen
Click "Upload Theme" at the top of the screen
Upload the .zip file of your theme
Click "Activate" once your theme has uploaded!
After you install your theme, you will want to refer to your individual theme's set-up instructions so you can get everything looking just the way you want.
Recommended WordPress Themes
Still need some help finding the perfect WordPress theme for your blog? Here are some of my favorite WordPress themes for bloggers!
1. Bluchic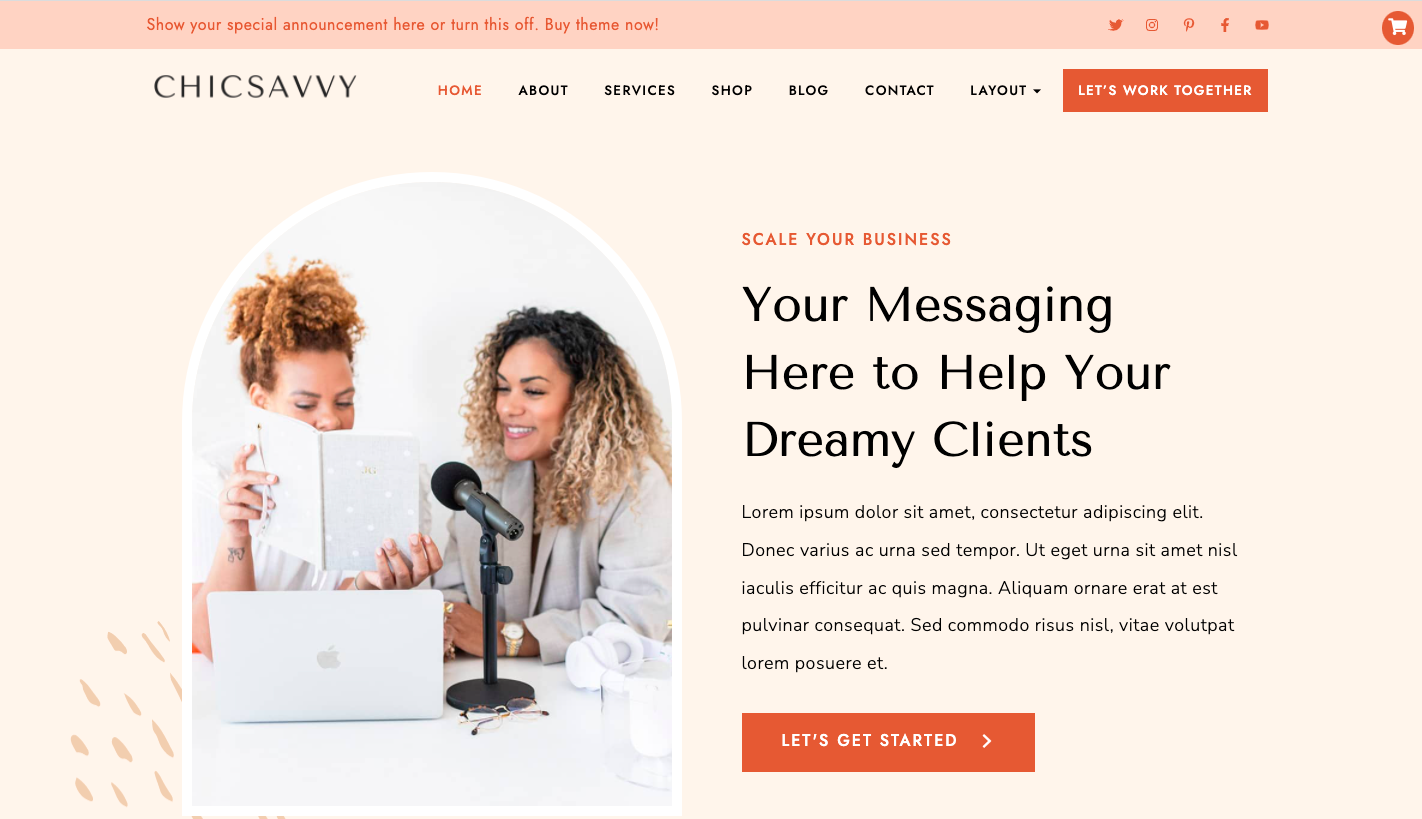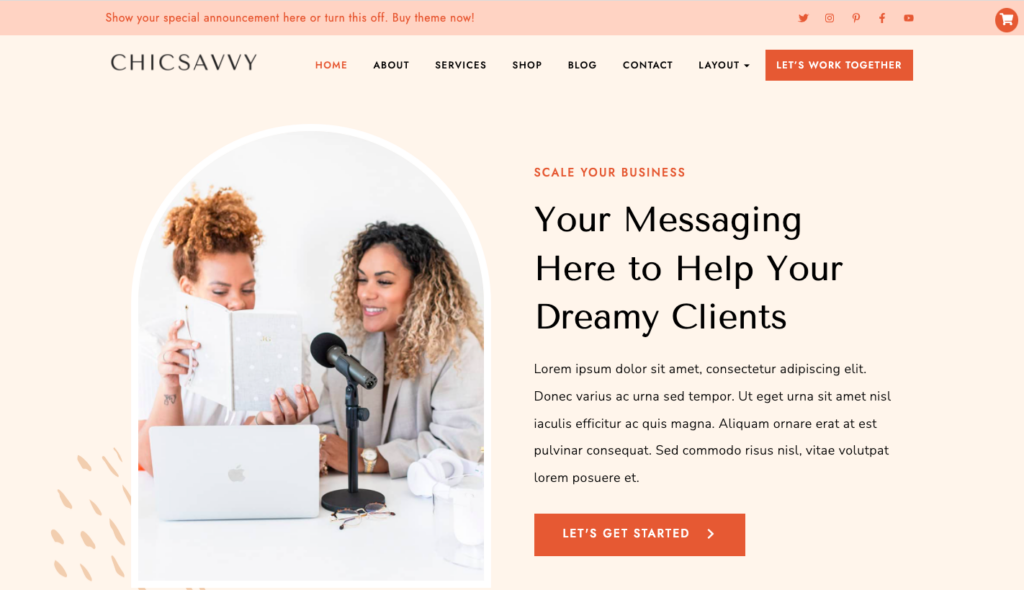 I have been using themes from Bluchic since I very first started blogging. In fact, I am still using one of their themes on Blogging Her Way now!
These are great themes perfect for bloggers and business owners.
2. 17th Avenue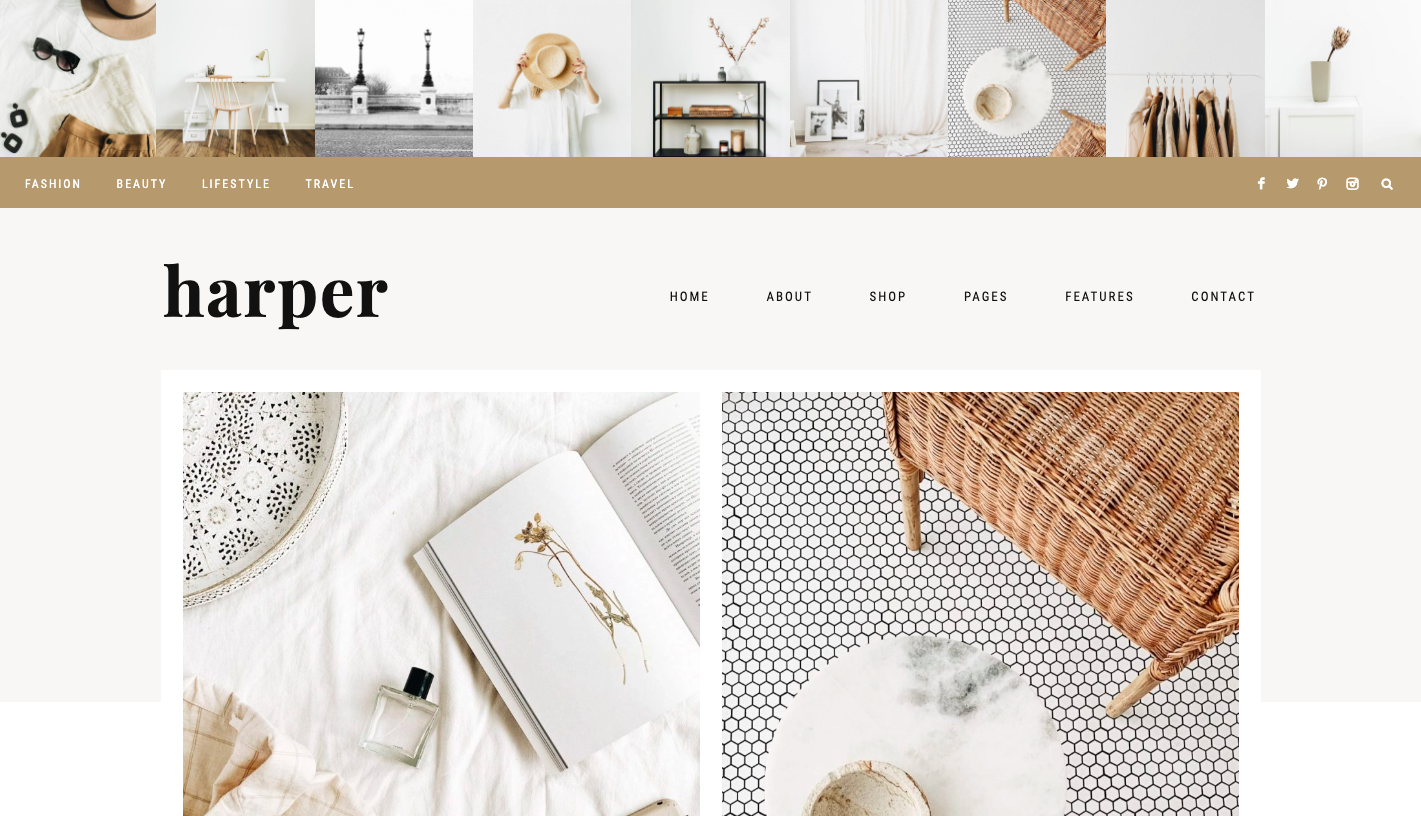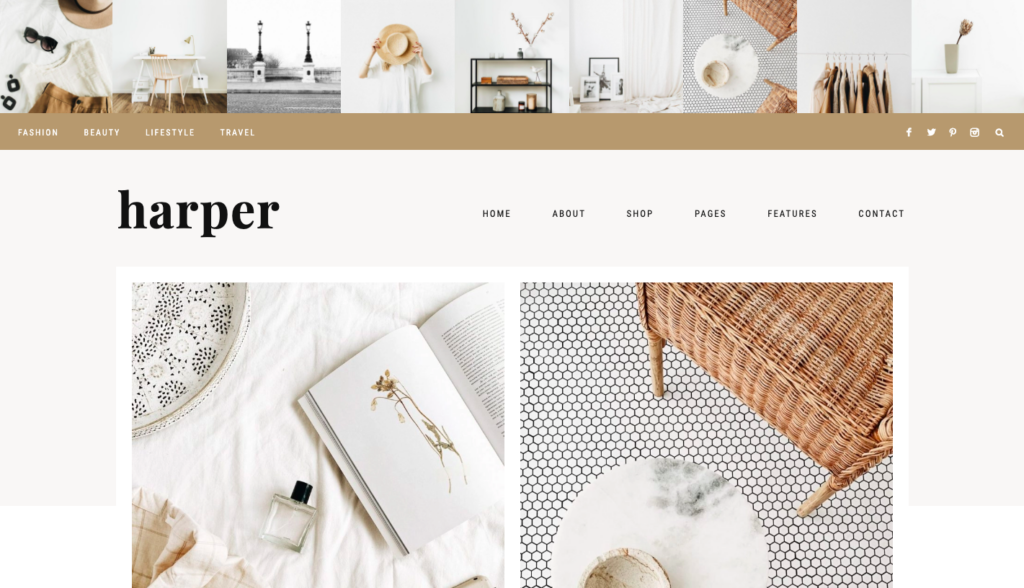 Another one of my top picks for WordPress themes is 17th Avenue. These themes for bloggers are very stylish and have a clean, minimal look to them.
3. Restored 316
I also really like Restored 316 themes. These WordPress themes are great for bloggers who want a simple, clean, and minimal look for their blog.
4. Pix & Hue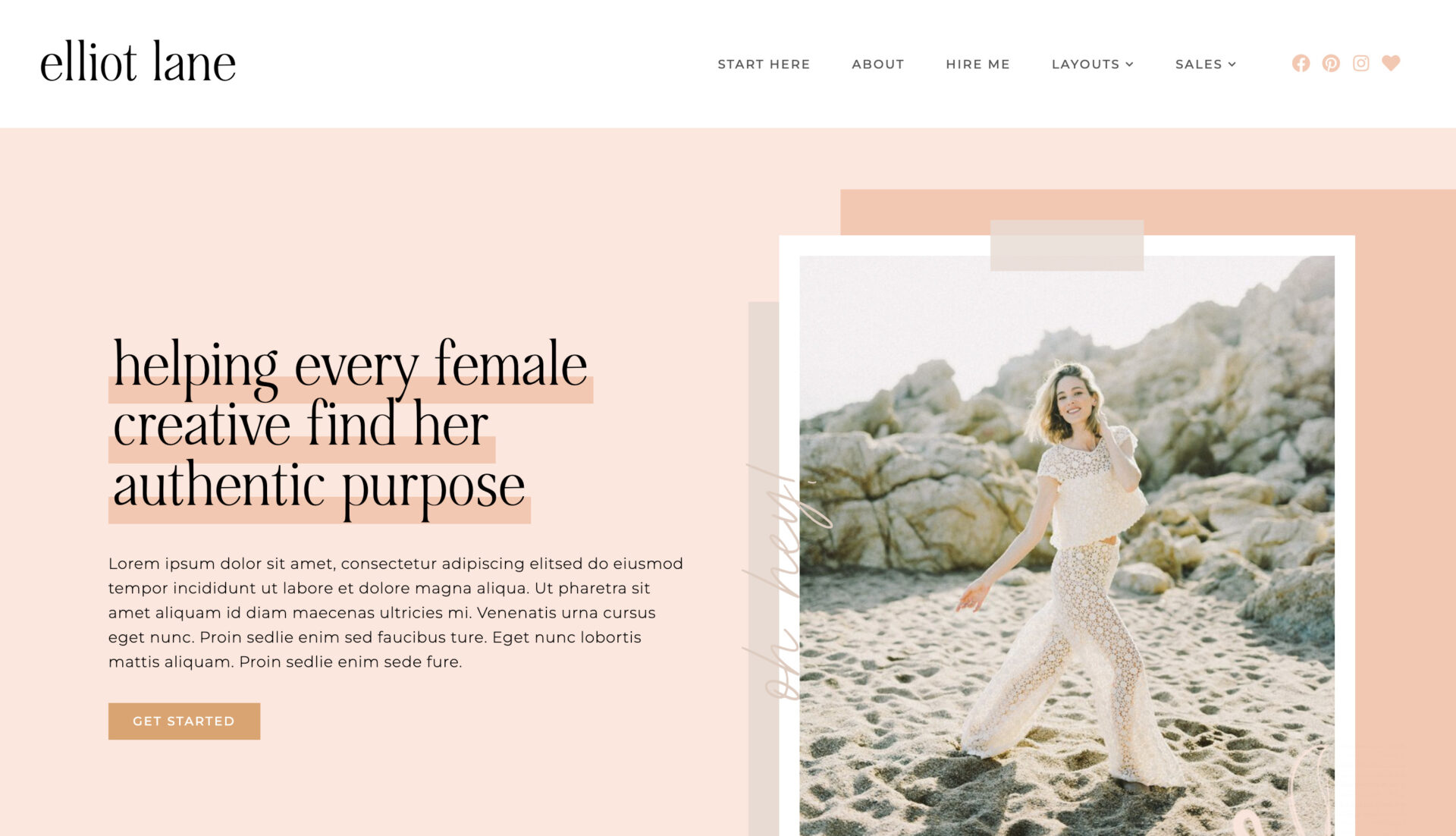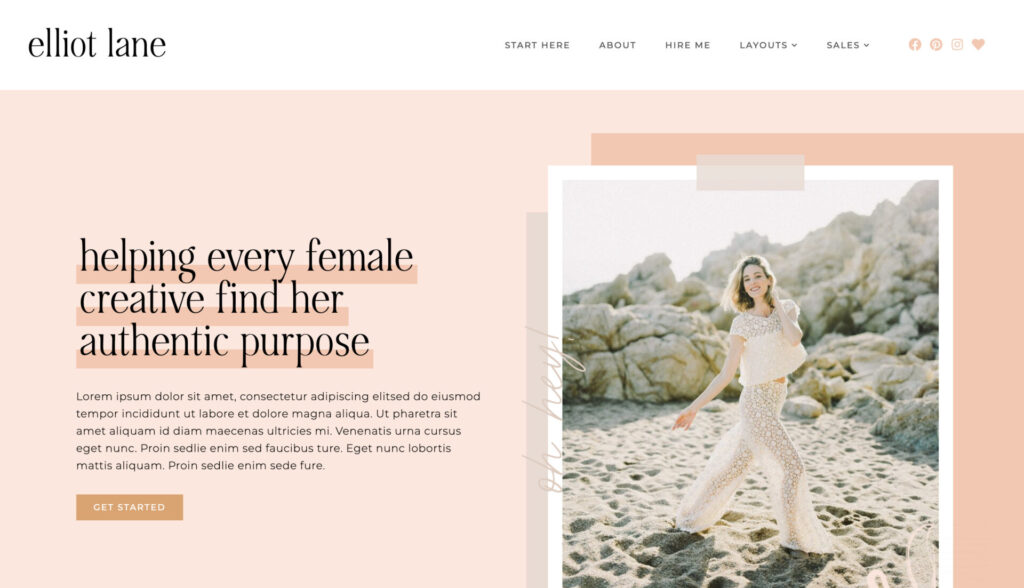 Pix & Hue is another one of the companies offering the best WordPress themes for bloggers and business owners who want a sleek, stylish website design.
How to Choose a WordPress Theme
This post showed you how to choose a WordPress theme for your blog.
The theme you choose for your blog is a major investment in your blog's success. I hope these tips will help you find the perfect WordPress theme for your blog!
For more tips on blogging for beginners, be sure to read: