Note: Affiliate links may be used in this post. I may receive a small commission at no extra cost to you if you use my affiliate link. Full disclosure policy here.

Lifestyle Blog Niche Ideas
Looking for lifestyle blog niche ideas you can use for your lifestyle blog?
I've compiled this list of lifestyle blog niches that have great potential for traffic and income to help you find the perfect niche for your lifestyle blog!
"Lifestyle" is probably one of the broadest blog niches out there.
A lot of people are confused about what it actually means. Compared to a travel blog or a food blog, for example, it's not immediately evident what a lifestyle blog is all about. And in fact, lifestyle blogs can actually encompass multiple niches and topics, such as travel, food, parenting, fashion, etc.
Related: What Is a Lifestyle Blog? (Plus 11 Successful Examples!)
I view "lifestyle" as a catch-all blog niche for a wide variety of topics.
I personally ran a successful multi-niche lifestyle blog that covered recipes, crafts, gift guides, and holiday ideas before selling it. Also, I started and sold a profitable college lifestyle blog covering topics like college tips and dorm ideas.
If you like the idea of writing about several different topics and not being limited to just one thing, starting a lifestyle blog might be perfect for you.
Lifestyle bloggers can make a lot of money blogging about a variety of topics. Just look at the lifestyle bloggers on my list of blog income reports to get an idea of what I mean. Of course, most lifestyle bloggers focus on one to three main topics or niches, and take a specific angle on their blog.
Tips for Choosing a Niche
On to the lifestyle blog niche ideas! Below are eight popular, high-traffic lifestyle blog niches that have good potential for income.
When choosing your lifestyle blog niche, ask yourself the following questions:
Is this a topic that I know a lot about and have experience with?
Is this a topic that other people are interested in?
Is this a topic I can see myself writing about long-term?
These will help you determine if a niche is right for you or not.
For more tips on deciding your niche, be sure to read my other guide What to Blog About: How to Choose a Blog Niche.
Here are some niche great ideas for lifestyle bloggers:
1. Gift Guides
Gift guides and gift ideas is a great lifestyle niche that is very commercial-focused and has a high potential for profit.
I have been very successful with gift guides in the past on my lifestyle blogs.
You can write gift guides on an endless number of topics:
Gifts for specific holidays (Christmas, Valentine's Day, Mother's Day, etc.)
Gifts for specific occasions (birthday, anniversary, graduation, etc.)
Unique lifestyle gifts (gifts for Harry Potter fans, gifts for coffee lovers, etc.)
Gifts for different groups (parents, grandparents, teens, kids, toddlers, etc.)
The best way to monetize this niche would be with the Amazon affiliate program. For each item on your list, you just pop in an affiliate link from Amazon!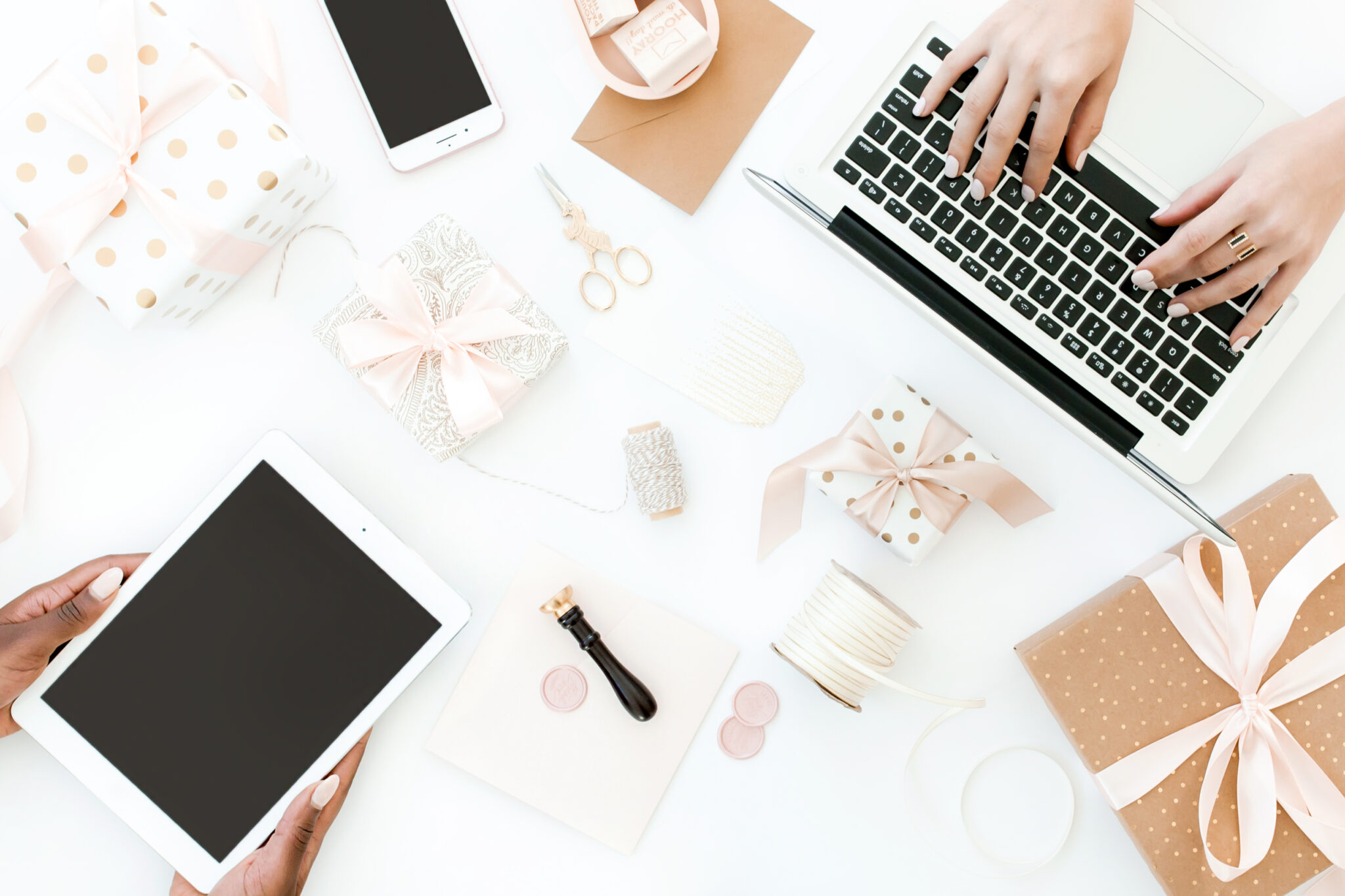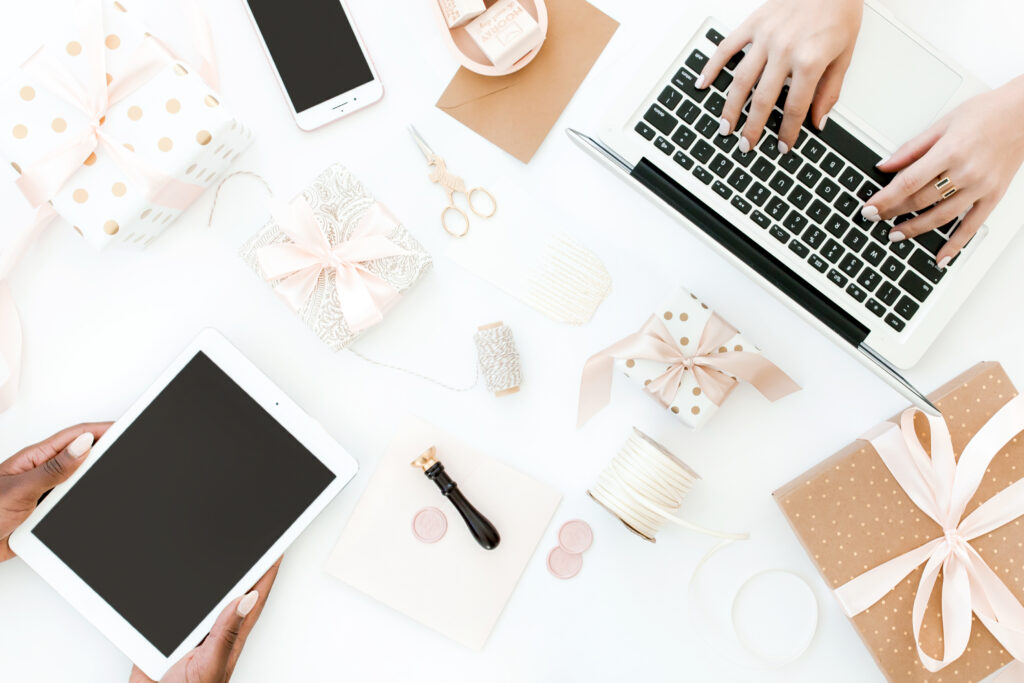 2. Personal Development
Personal development is a very popular niche experiencing a lot of interest and growth. People are always searching for ways to improve themselves.
Some areas you can focus on with a personal development blog are:
Setting and achieving goals
Creating good habits
Self care ideas
Improving your mindset
Journaling
Time management
Developing confidence
If you're passionate about personal development, this is a niche with good earning potential and a lot of room to write about different topics.
For an example of a blogger in this niche, check out Lidiya from Let's Reach Success who made over $5,800 in one month from her blog.
3. Homesteading
If you are involved in homesteading or interested in getting started and documenting your journey, this can be a very profitable niche.
Homesteading is a lifestyle based on self-sufficiency and involves topics such as gardening and harvesting your own food, canning food, making handmade household and personal goods, using solar energy, etc.
This is a movement growing in popularity with lots of people searching the Internet for information about this lifestyle.
You can be very successful with a homesteading lifestyle blog too. For an example, The Modern Homestead earned over $100,000 in a year from her blog.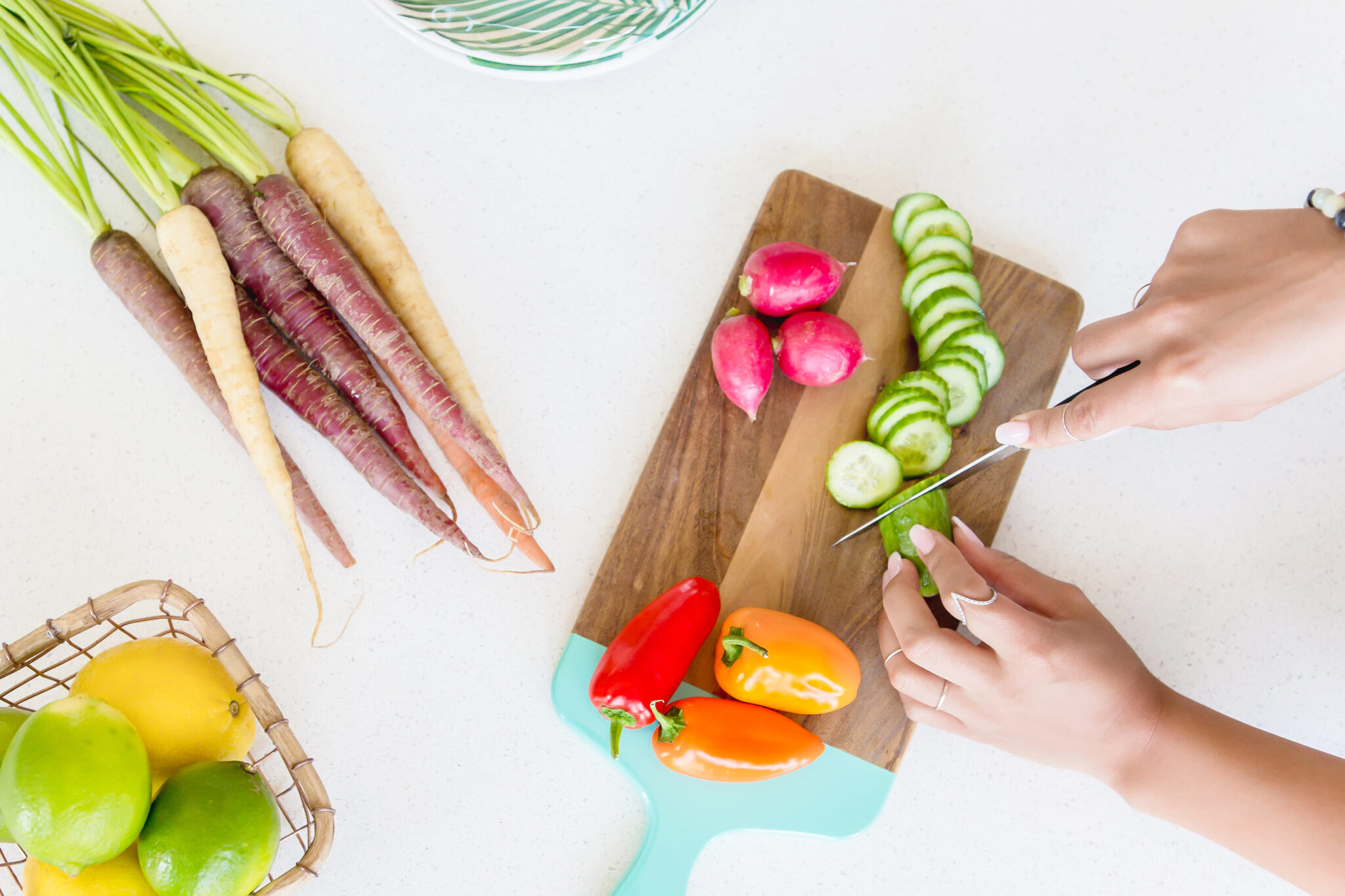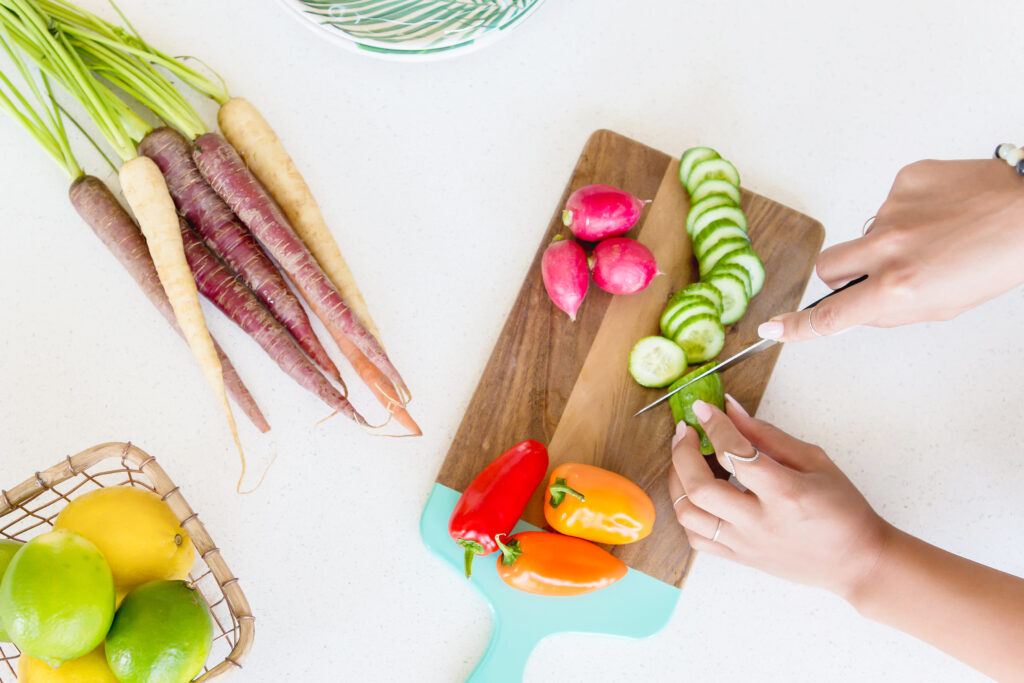 4. Dating and Relationships
For a lifestyle niche that is always going to be evergreen and popular, look no further than the dating and relationships niche.
This is an aspect of life that people are always seeking advice for.
You can cover topics such as dating and relationship advice, date ideas, weddings, married life, dealing with breakups, and even divorce.
5. Books
Do you love reading? If so, a blog about books might be perfect for you! If I was going to start another lifestyle blog, it would be in this niche.
Not only can you write about books, there are lots of "bookish lifestyle" topics you can cover too. Some ideas of what to write about include:
Book lists and book recommendations
Gift guides for readers and fans of certain books
Best reading accessories
Literary-inspired travel destinations
Tips for reading more, tracking your reading, etc.
Again, the main way I would monetize this type of blog is with the Amazon affiliate program because you can earn commissions on books as well as referring people to sign up for free trials of Kindle Unlimited and Audible.
An example of a successful blog in this niche is Hooked to Books whose income report shares they made over $5,400 in one month.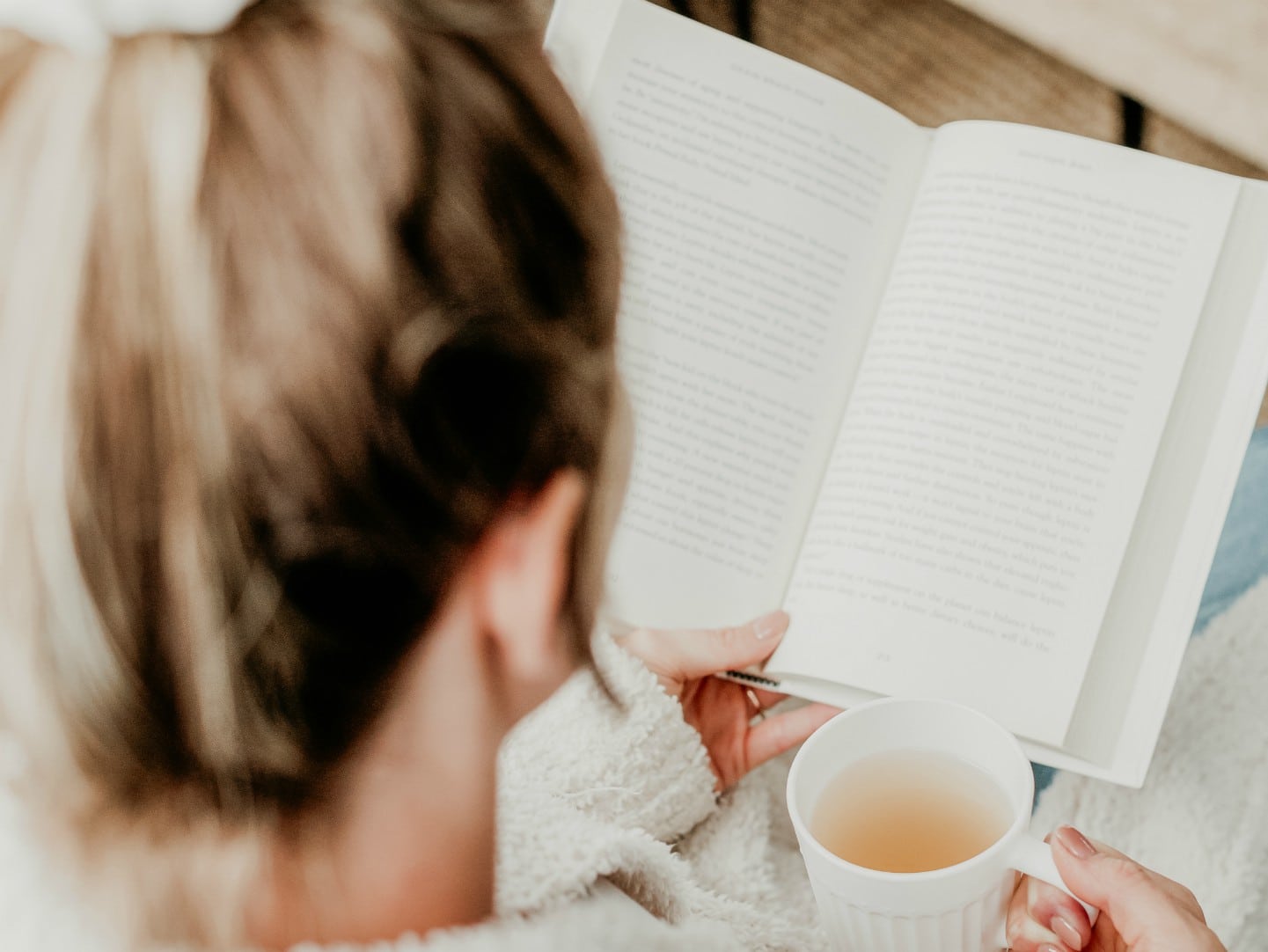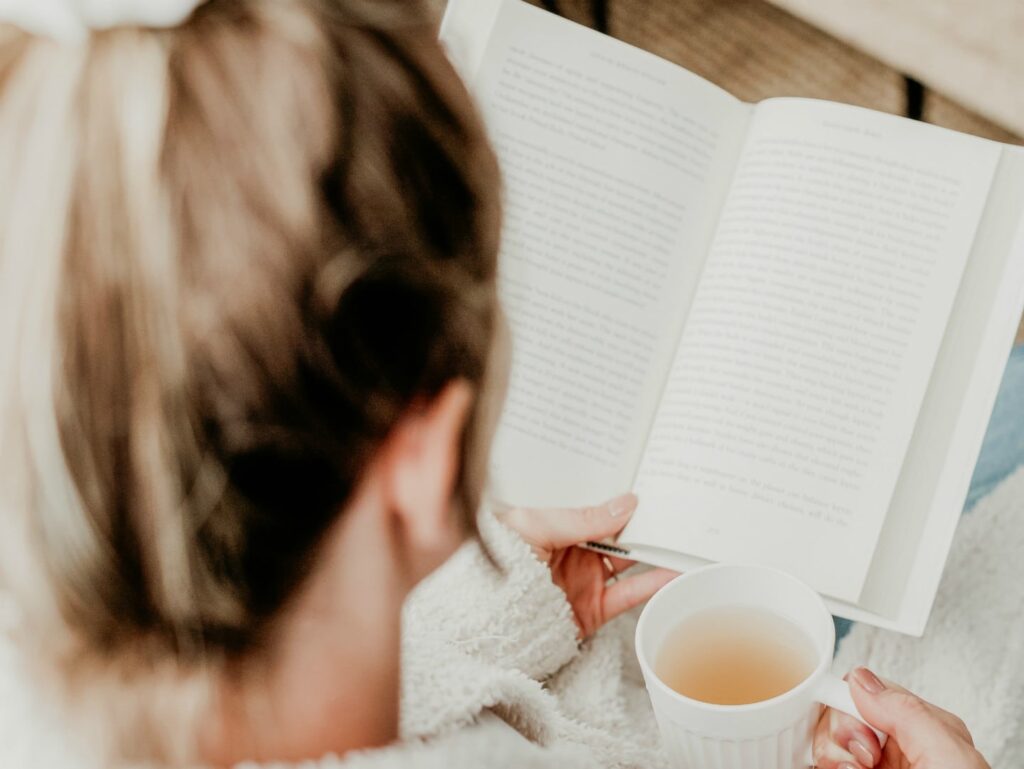 6. Minimalism
A HUGE movement right now is minimalism. People are searching for information to help them declutter, simplify, organize, and live a minimalist lifestyle.
This is a great opportunity to blog about all aspects of minimalism, from minimalist home decor to minimalist fashion (capsule wardrobes) to how to declutter your life and become a minimalist.
7. Organization
Another good lifestyle niche idea is organization.
Organization is something that can be applied to every aspect in life. Getting organized with your home, finances, meal planning, and so on.
An example of a successful blogger in this niche is Organization Obsessed. On her organization lifestyle blog, she writes about organizing, cleaning, holidays, and saving money. She also has a huge shop selling printable planners to help you get your life organized, which is a great way to monetize in this niche.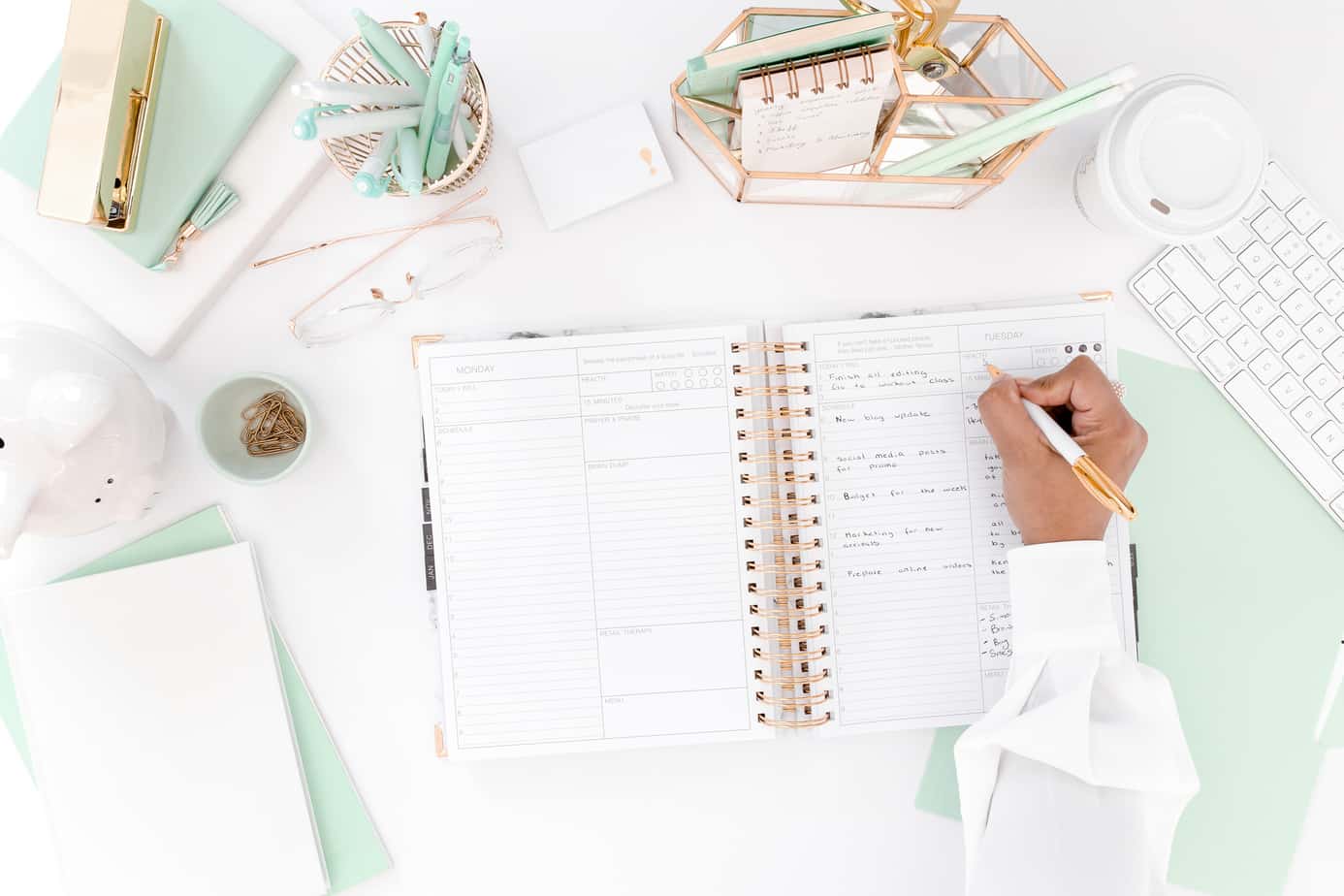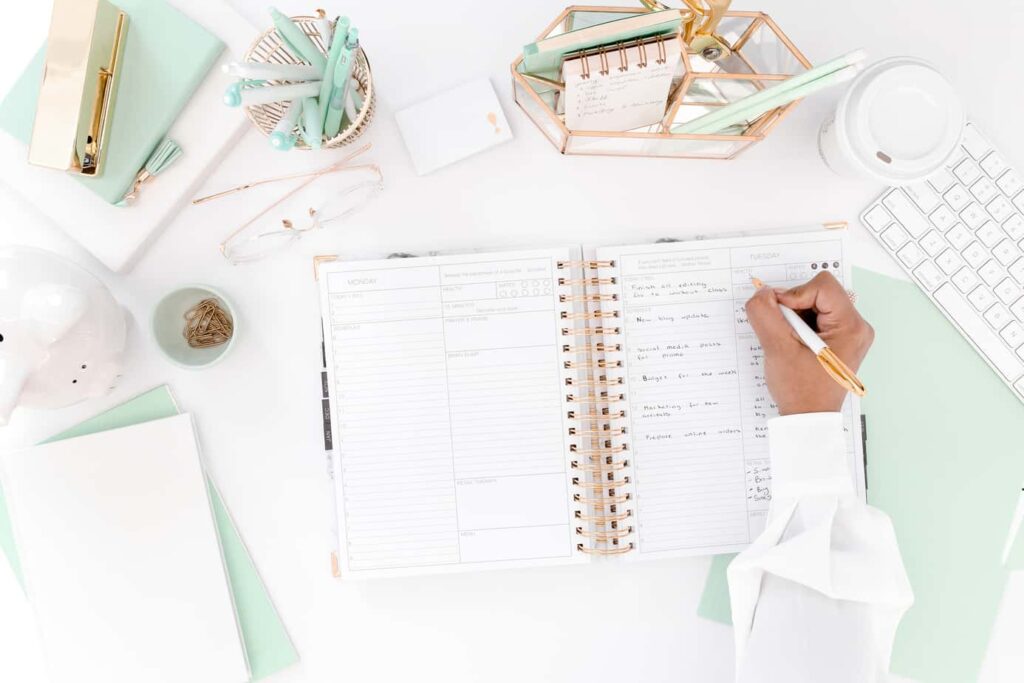 8. College Life
Lastly, a niche that has a LOT of potential is college life.
I had a very successful blog in this niche that I sold, which is why I am recommending it here. This niche is popular, yet still not over-saturated.
Within the college lifestyle topic, you can write about…
College dorm essentials
Dorm decorating ideas
Personal finance for college students
College study tips
Scholarships for college
This is a niche that has great traffic and income potential to check out.
More Lifestyle Blog Niche Ideas
This post showed you eight lifestyle blog niches I think have great traffic and income potential based on my own personal research and experience.
But if you want to access 150+ more profitable blog niche ideas, you can download my free list of the best niche ideas for bloggers below.
How to Start a Lifestyle Blog
Do you want to learn how to start a lifestyle blog?
I put together a whole guide about how to start a lifestyle blog for beginners.
This guide will show you step by step how to get started and have your lifestyle blog up and running in less than an hour, even if you have no tech experience!
I also created a massive list of popular lifestyle blog post ideas if you need help coming up with things to write about on your lifestyle blog.
For a quick overview of how to start your blog, keep reading!
The main thing you will need in order to start a blog is a domain name and web hosting. I recommend Bluehost for web hosting because it's only $2.95 a month and you get a FREE domain name (which saves you an additional $15-20.)
If you need help choosing a name for your blog, read How to Choose a Blog Name for some helpful tips and 100+ blog name ideas.
Here's how to quickly start your blog with Bluehost:
1. Click here and then click the "Get Started" button:
2. Select your hosting plan
Which plan should I choose? I recommend the Basic plan for new bloggers.
I'm personally on the Plus plan, but that's only because I run multiple blogs. Otherwise I would probably choose the Basic plan!
3. Put in your domain name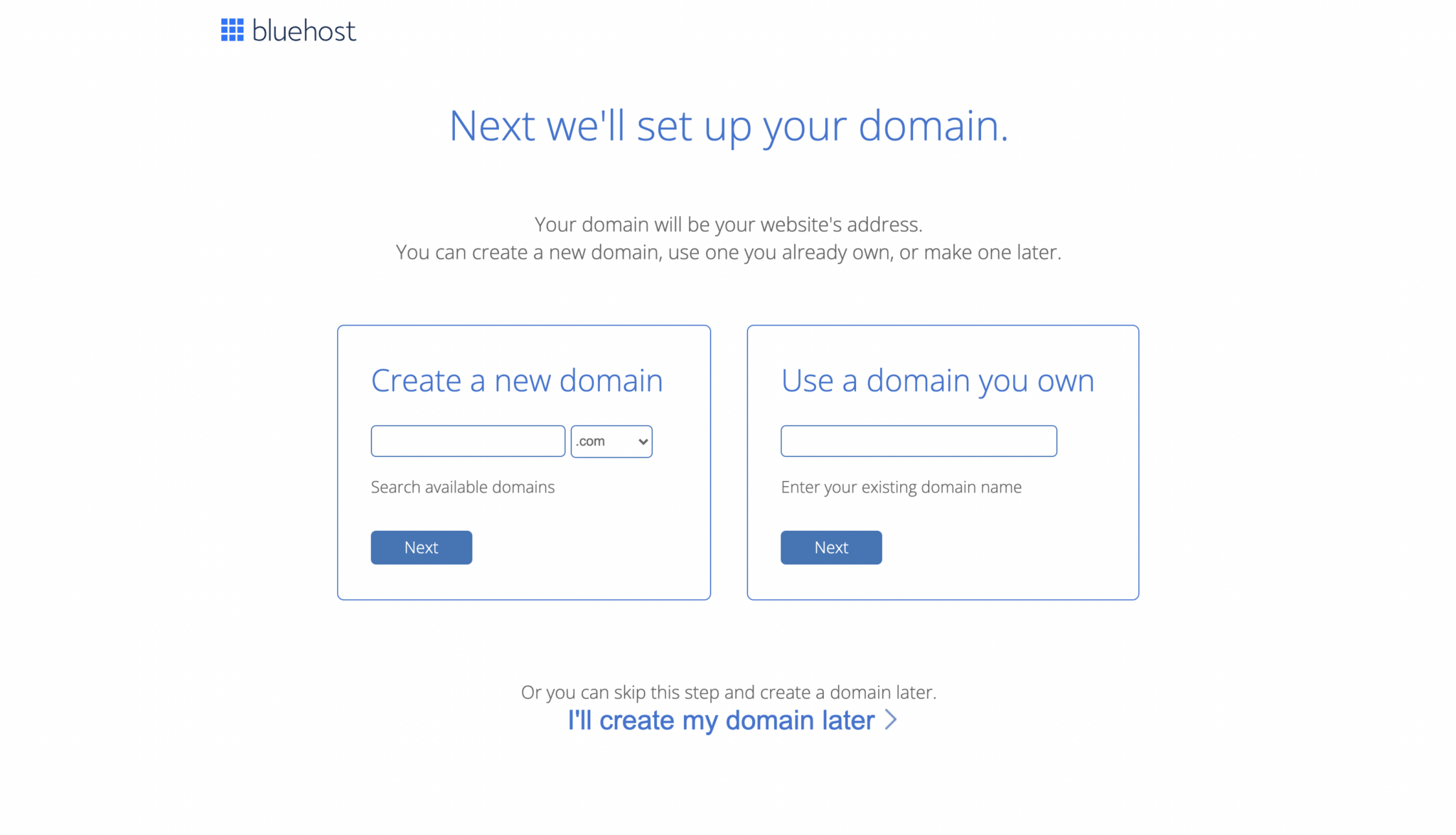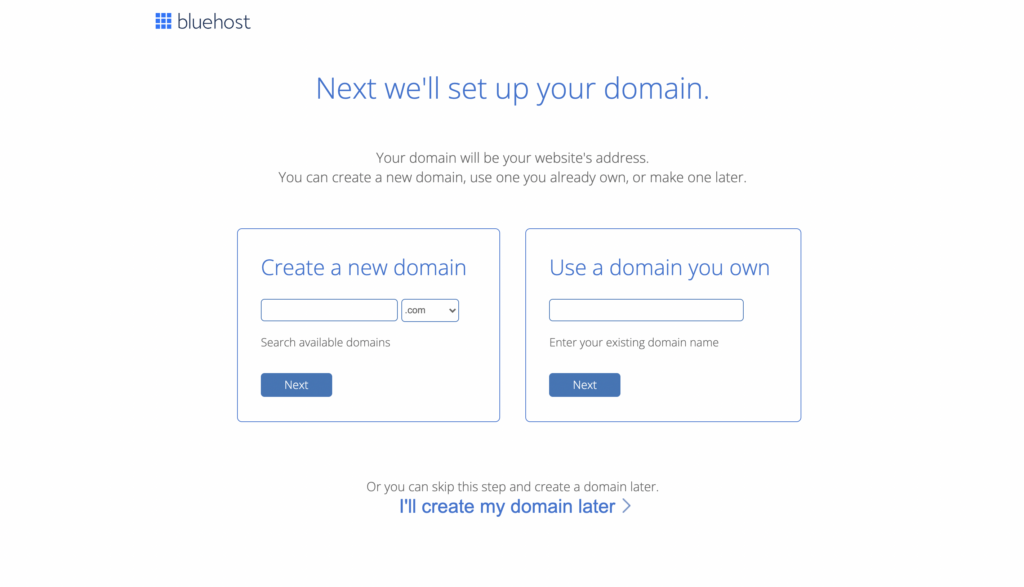 This is where you'll put in the domain name that you want to use for your blog.
Related: Lifestyle Blog Names: Ideas and Examples
What if I haven't decided on a name yet? If you haven't decided on a domain name for your blog yet, click "I'll create my domain later." Or you can wait a couple seconds and this offer will pop up on the screen: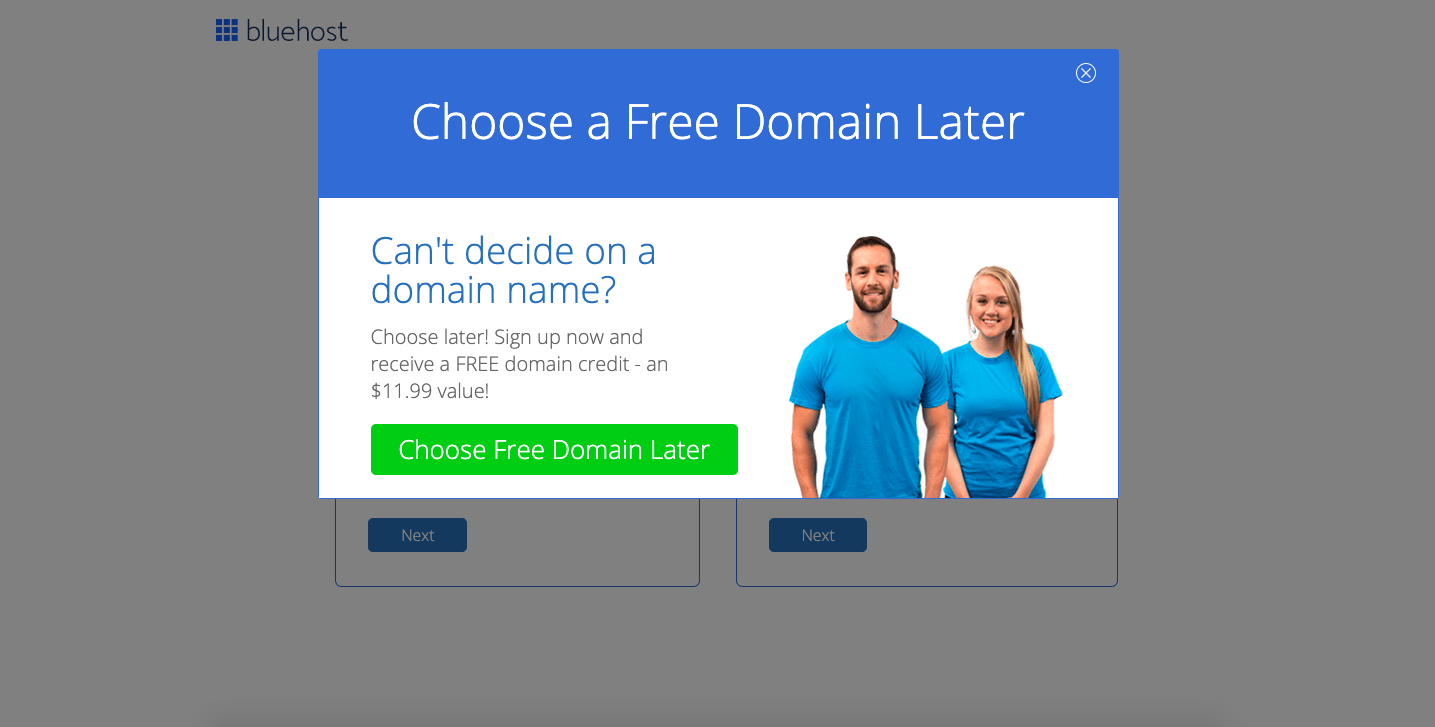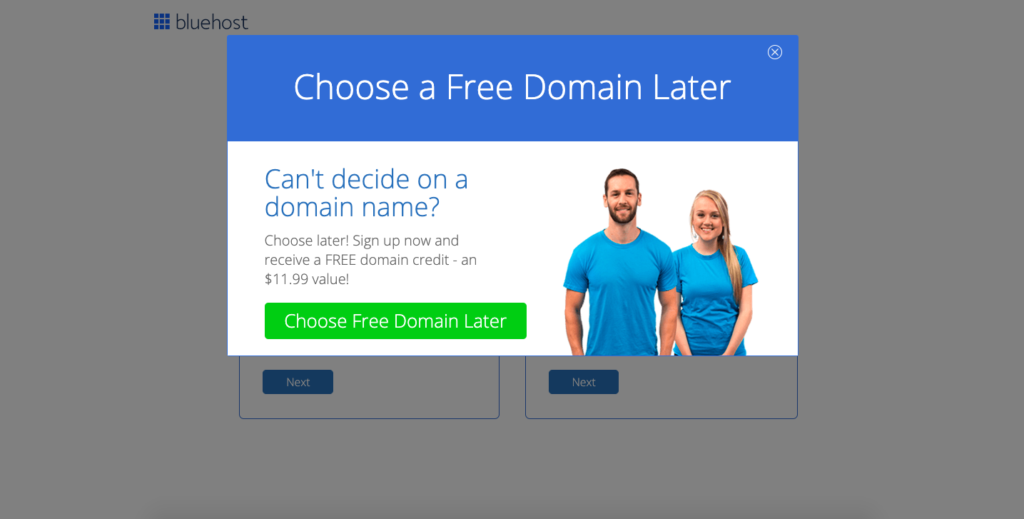 Select this option and you can go ahead and set up your blog now, then use the free credit to buy your domain name later.
4. Create your hosting account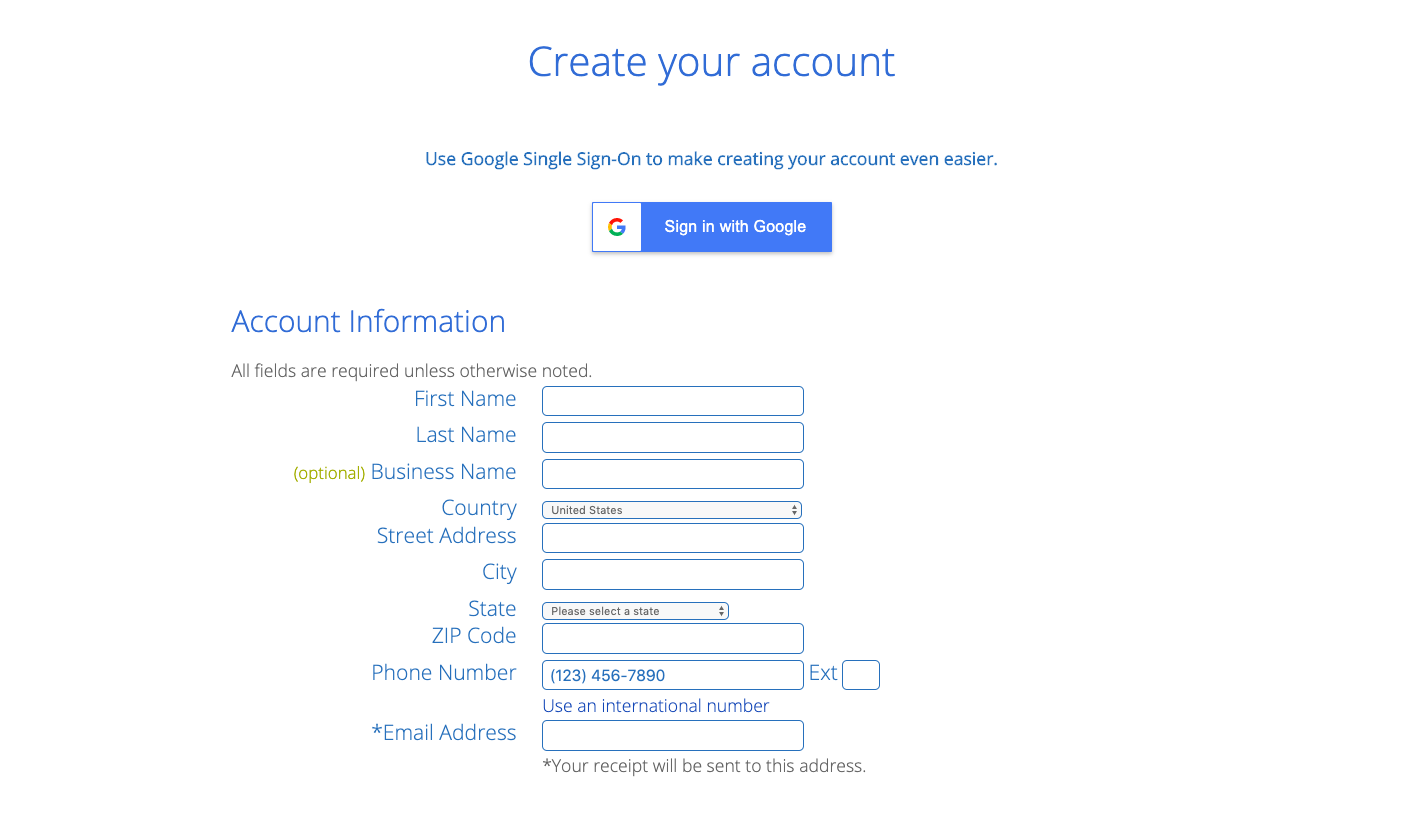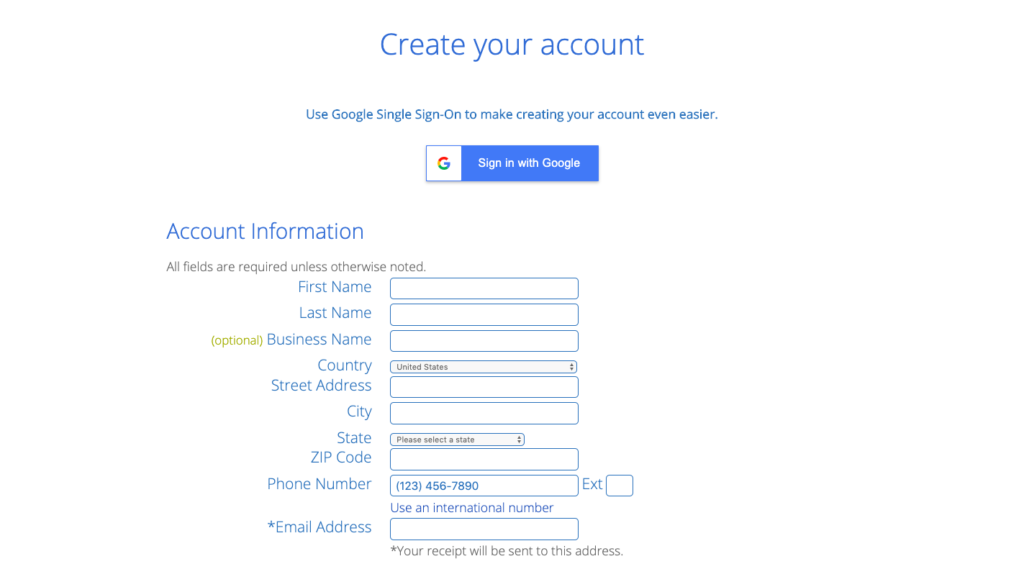 5. Choose your package and pay
This is where you'll select your hosting plan.
I recommend the 12-month plan for $2.95 a month, for a total cost of $35.40 for the year. But you can also choose a 24-month or 36-month plan.
What about package extras? You have the options to add on extra paid services like site backups, SEO tools, or site security.
I personally don't recommend any of these paid extras, because there are free WordPress plugins you can install that do the same things.
6. Congrats, you're done!
Now you're all set! Bluehost will automatically install WordPress for you.
What exactly is WordPress? WordPress is the content management platform that your blog will run on. Your WordPress dashboard is where you will go to edit the look of your blog, write blog posts, upload images, etc.
It's extremely easy to use, even if you're a total beginner.
How Do Lifestyle Bloggers Make Money?
I shared the lifestyle blog niche ideas that I think have a good potential for earning, but let's talk about HOW lifestyle bloggers can actually make money.
Some of the best ways that I personally used myself are:
Display advertising: Once your lifestyle blog is getting enough traffic, you can apply to an ad network like Mediavine and earn money from displaying ads on your blog. This can be very profitable and passive income for bloggers!
Affiliate marketing: You can earn money by placing affiliate links in your blog posts. Whenever someone clicks your link and makes a purchase, you will earn a commission. For lifestyle bloggers, I recommend joining the Amazon affiliate program and Skimlinks affiliate network to make money.
Sponsored posts: Lifestyle bloggers can work with brands by creating sponsored content such as sponsored posts on their blog or social media accounts. In this case, you get paid a fixed amount by the brand.
Other ways to make money blogging include selling your own digital products such as ebooks, printables, or online courses, and offering freelance services such as blog writing, social media management, coaching, or consulting.
For more ways to make money blogging, be sure to read my post about How Do Bloggers Make Money? Top 5 Ways Explained.
Lifestyle Blog Niche Ideas
Hopefully this post gave you some inspiration for lifestyle blog niche ideas!
With a lifestyle blog, you really have a lot of freedom to write about many different topics, or focus in on a few topics and go deeper with them.
Having a lifestyle blog is a great creative outlet AND a way to make money.
For more tips about blogging, be sure to read: