Note: Affiliate links may be used in this post. I may receive a small commission at no extra cost to you if you use my affiliate link. Full disclosure policy here.

How Do Bloggers Make Money?
How do bloggers make money? And how do bloggers get paid?
If you are wondering about these questions, you are not alone. Blogging is still a relatively new profession, and many people have questions about how bloggers actually earn money. As a full-time blogger, I get these questions all the time!
I'm writing this post to address the top five ways bloggers make money. This list isn't exhaustive, because there are many ways bloggers make money (either directly from their blogs, or from other ventures.) But these are the top five most common ways that the majority of bloggers earn money.
So if you are wondering how do bloggers make money, read on to find out!
PS: Do you want to learn how to start your own blog? Check out my quick step-by-step guide on how to start a blog for beginners. This will show you how to get your blog up and running in under an hour, and it only costs $2.95 a month!
Here are the most common ways that bloggers earn money from their blogs: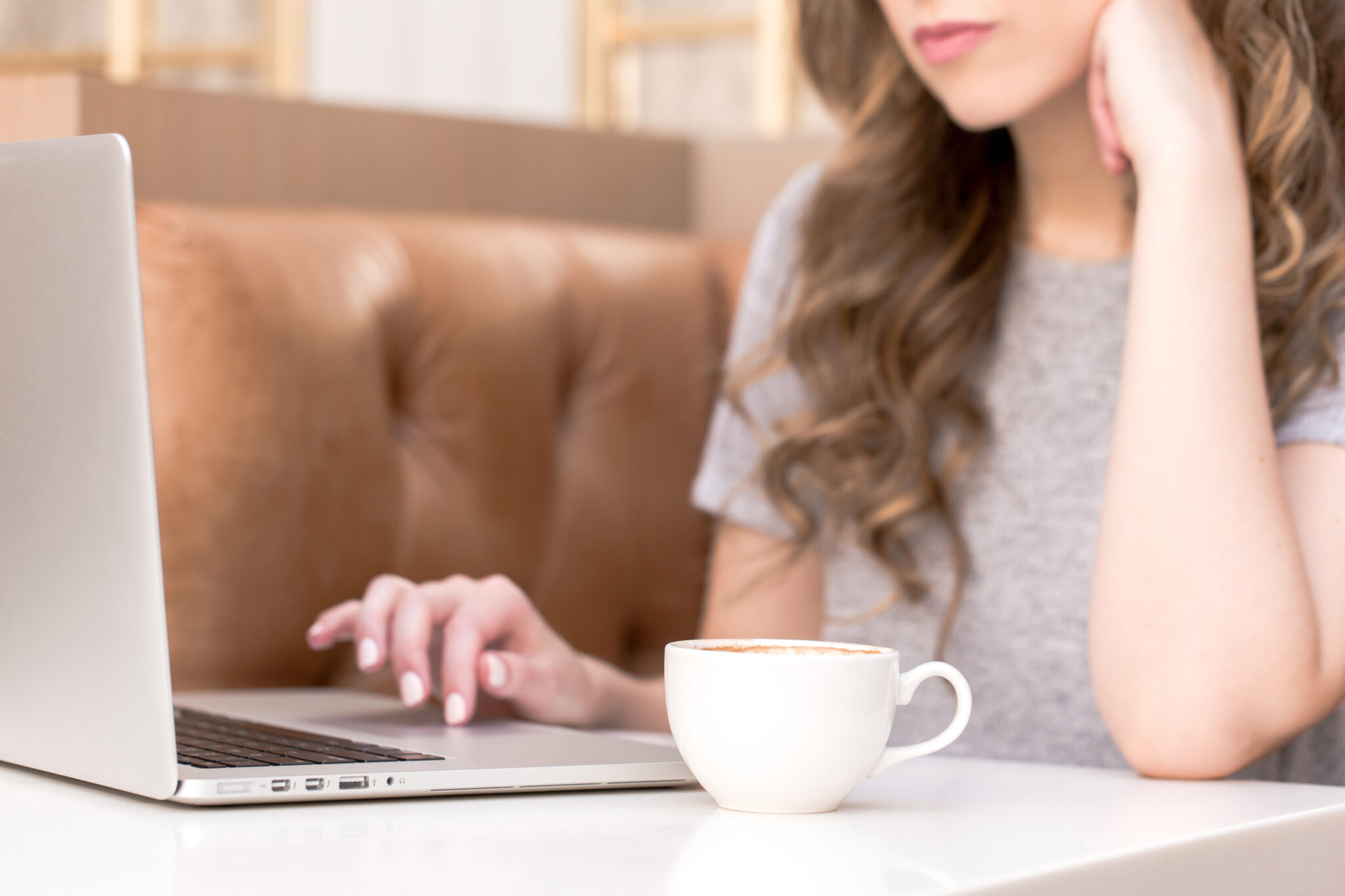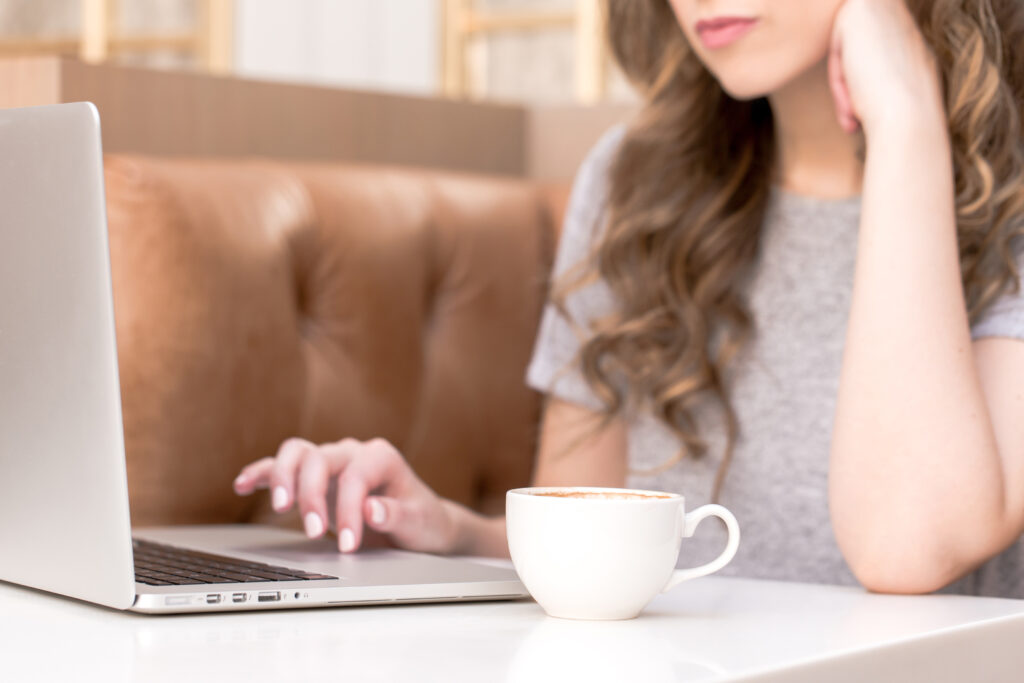 1. Display Advertising
Display advertising is one way that bloggers can earn money from their blogs.
The most common form of display advertising is what is known as CPM advertising through an ad network. The ad network acts as a sort of middleman and broker for bloggers. When you work with an ad network, they handle everything for you: finding advertisers, placing ads on your blog, etc.
The ads placed on your blog are like the ads you typically see on any website as you're scrolling through. They might be related to your blog content, or they might be tailored to your readers. Your ad network does all the work of optimizing ad placements and maximizing revenue for you. You might see ads in your blog sidebar, header, and content, or even as pop-ups when scrolling down the page.
You generally get paid based on how many people view your ads. This is known as your RPM (revenue per one thousand impressions.) So if you receive 100,000 pageviews per month to your blog, and you have an average RPM of $25, you could earn $2,500 a month just from having ads on your blog.
Some of the most popular ad networks for bloggers to work with are:
I have personally worked with Monumetric and Mediavine and can recommend them both. Of course, you do need an established level of traffic to get started with these two. AdSense is a better option for beginner bloggers.
Related: Top 5 Best Ad Networks for Bloggers
A less common arrangement is an advertiser paying a blogger directly for ad space. In this case, the blogger and the advertiser would need to negotiate the ad placement, length of advertisement, and monthly rate. For instance, a blogger might charge $100 a month to place a small ad in their sidebar.
Who pays the blogger?
With display advertising, the ad network generally pays the blogger. You typically get paid via direct deposit or PayPal on a monthly basis.
However, most ad networks send payments out on a delayed basis. So for instance, you might not get paid for what your blog earned from ads in August until the beginning of October or November.
If you contract directly with an advertiser to sell ad space on your blog, it will be up to you to arrange the payment terms with them.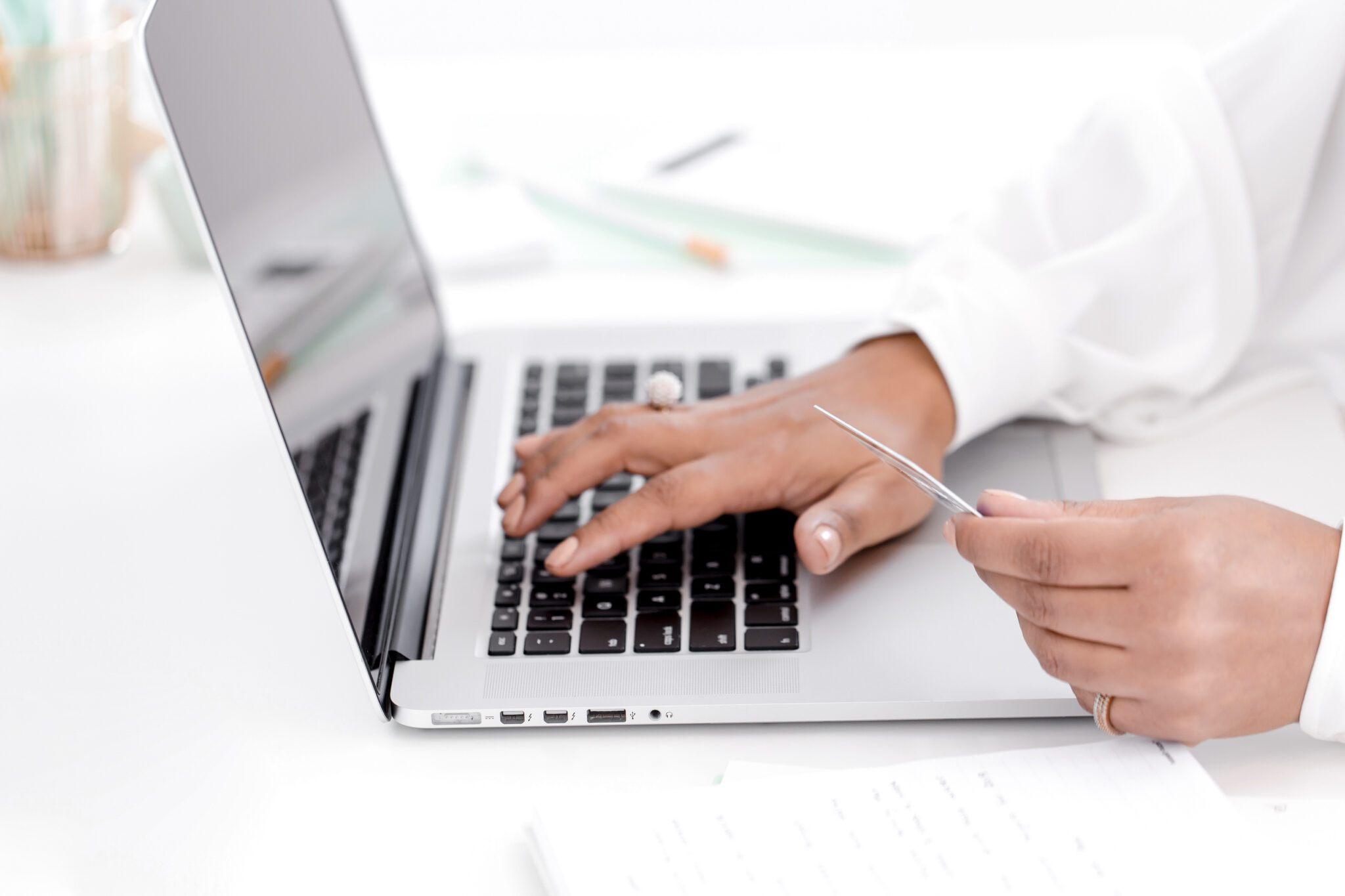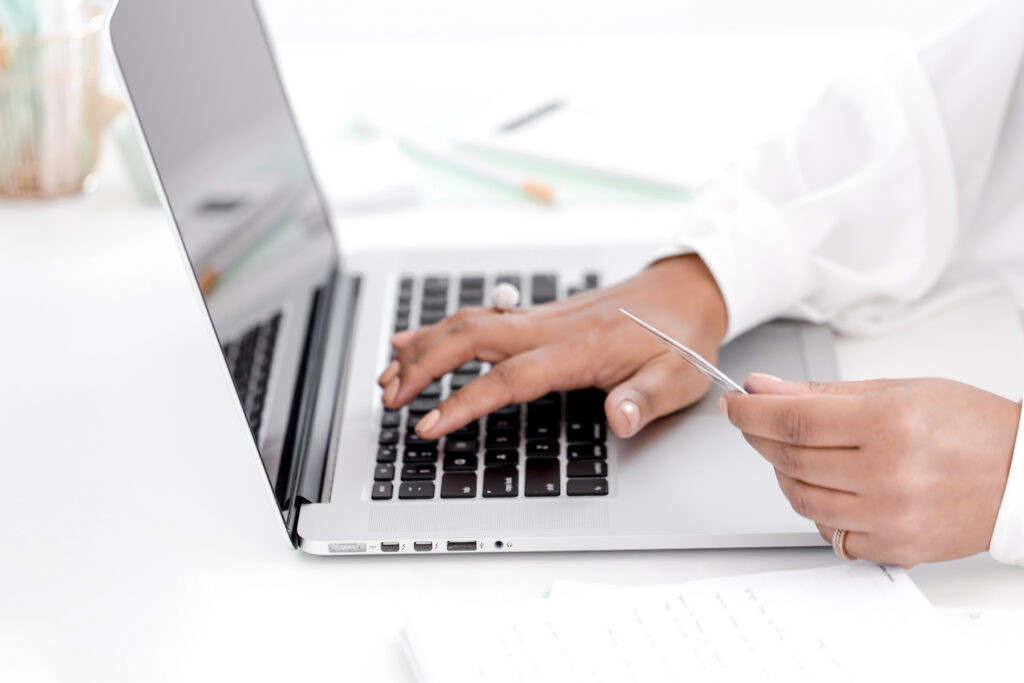 2. Affiliate Marketing
Another way that bloggers make money is through affiliate marketing.
Affiliate marketing is an arrangement where a blogger shares a unique link to a product, and earns a commission anytime someone makes a purchase after clicking on their affiliate link. (Sales are tracked through something called "cookies" which are stored in your web browser after clicking an affiliate link.)
On Blogging Her Way, I am an affiliate for several blogging-related products. For example, if someone signs up for web hosting from Bluehost using my affiliate link, I will earn a commission (at no extra cost to them.)
There are affiliate programs out there for every product imaginable. One of the largest affiliate programs is the Amazon Associates program. This allows bloggers to earn money by recommending products from Amazon. Many other companies have their own affiliate programs too.
Bloggers can also join affiliate networks, which put hundreds of affiliate programs in one place. One of my favorite affiliate networks that I work with is Skimlinks.
Usually, affiliate programs pay either a percentage commission or a flat-rate commission per sale. For example, Amazon pays 1-10% commission to affiliates depending on the product category, while some software and tech companies pay anywhere from 30-70% commission per sale!
Related: 250+ Best Affiliate Programs for Bloggers
Bloggers make money from affiliate marketing by using affiliate links in their blog posts. It's also possible to share affiliate links on social media. Unlike display advertising, you don't earn money from having a specific amount of traffic. The key is writing good, helpful blog content that uses affiliate links in a natural way.
Who pays the blogger?
The affiliate program or affiliate network pays the blogger. The most common payment methods are direct deposit or PayPal, although it may also be possible to get paid by check depending on the affiliate program.
Many affiliate programs pay out on a monthly basis, although like with display advertising, there might be a payment delay of 30 to 90 days (this is to allow for returns or refunds of purchases made through a blogger's affiliate link.)
It's also worth noting that some affiliate programs require affiliates to reach a minimum earnings threshold before receiving payment (ex. $50 or $100.)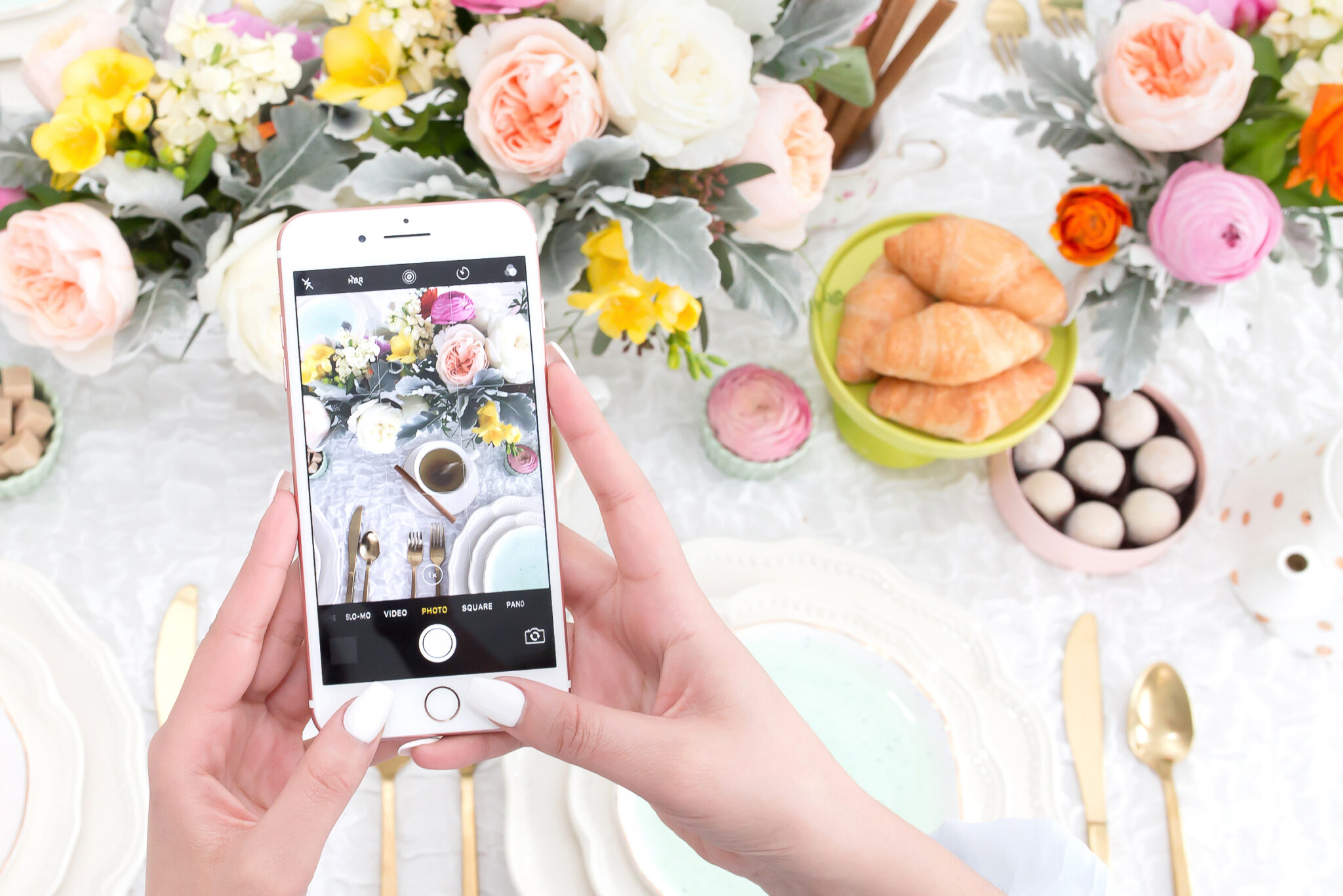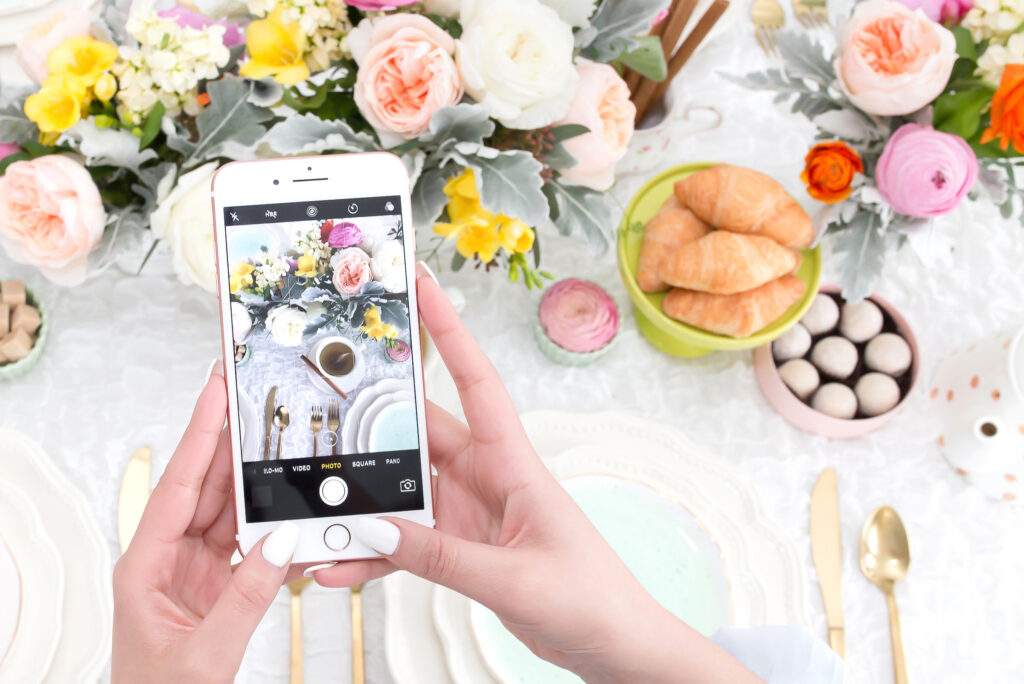 3. Sponsored Content
Sponsored content is when a company pays a blogger to create content.
The most direct form of this is sponsored blog posts. A company might pay a blogger to write a review of their product, or just to organically mention it in one of their blog posts. For example, a food brand might pay a food blogger to create a seasonal recipe using one of their products and write about it on their blog.
However, these days, other forms of sponsored content aside from sponsored blog posts are becoming more and more popular. Companies are paying for sponsored social media posts, videos, and more.
This is a situation where bloggers who have a presence and audience on other platforms (such as YouTube, Instagram, etc.) can earn money in a way that is not directly from their blog, but still related to it.
There are several ways bloggers can land sponsorships. This can include the blogger pitching to companies directly, or having companies reach out to the blogger directly. Another method is going through influencer networks, which are platforms that match bloggers and companies for sponsored content.
Who pays the blogger?
In the case of sponsored content, the company requesting the work pays the blogger directly. (Most commonly through a PayPal invoice, in my experience.) The payment terms are negotiated beforehand.
With influencer networks, the rate for the work might already be set, but bloggers pitching to companies directly (or being approached directly by companies) can set their own rates. Rates are typically determined based on factors like the blogger's monthly traffic numbers, social media followers, etc.
Usually, payment is sent once the sponsored content is published. With influencer networks, there might be a longer delay for payment such as one month.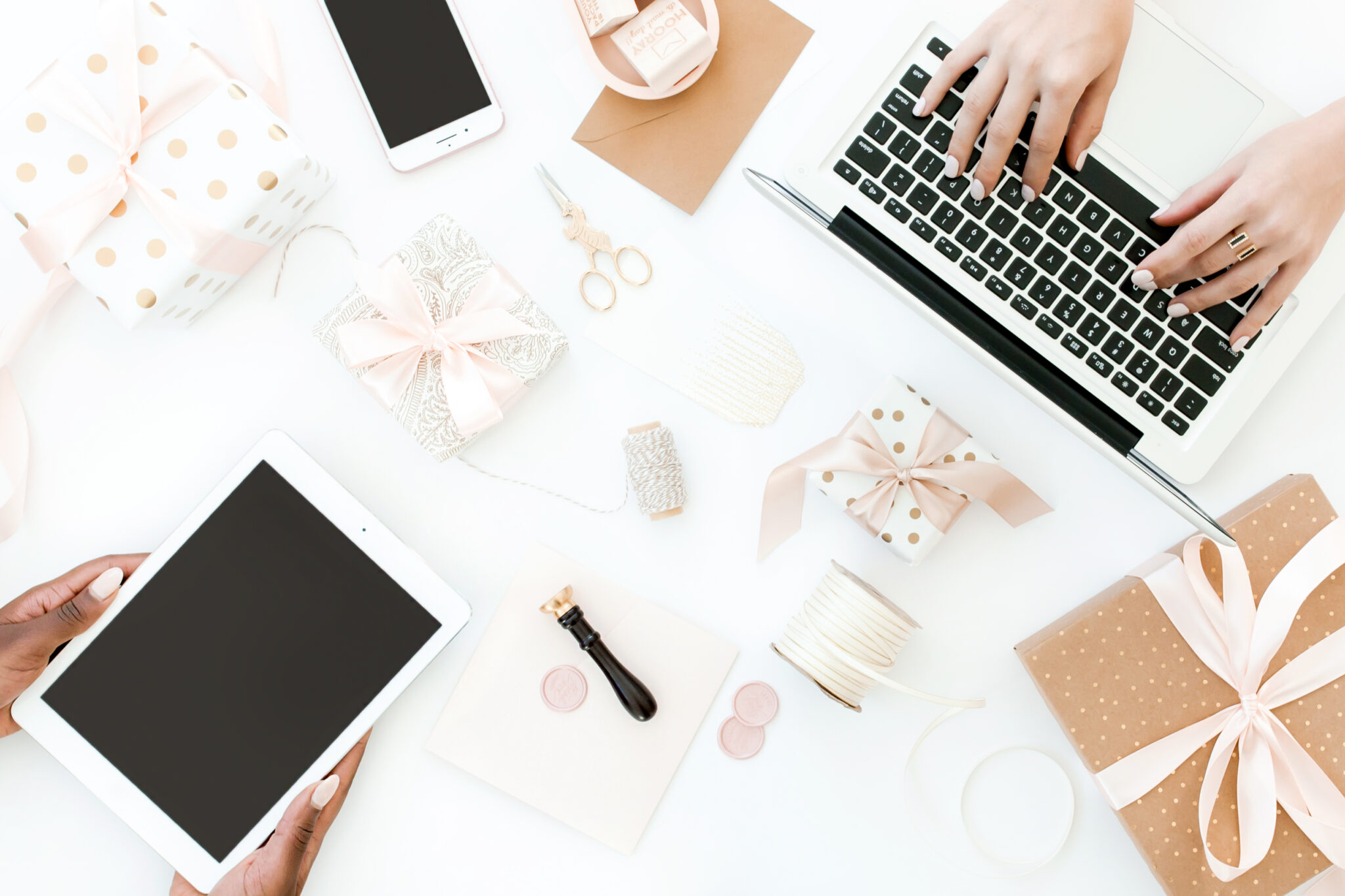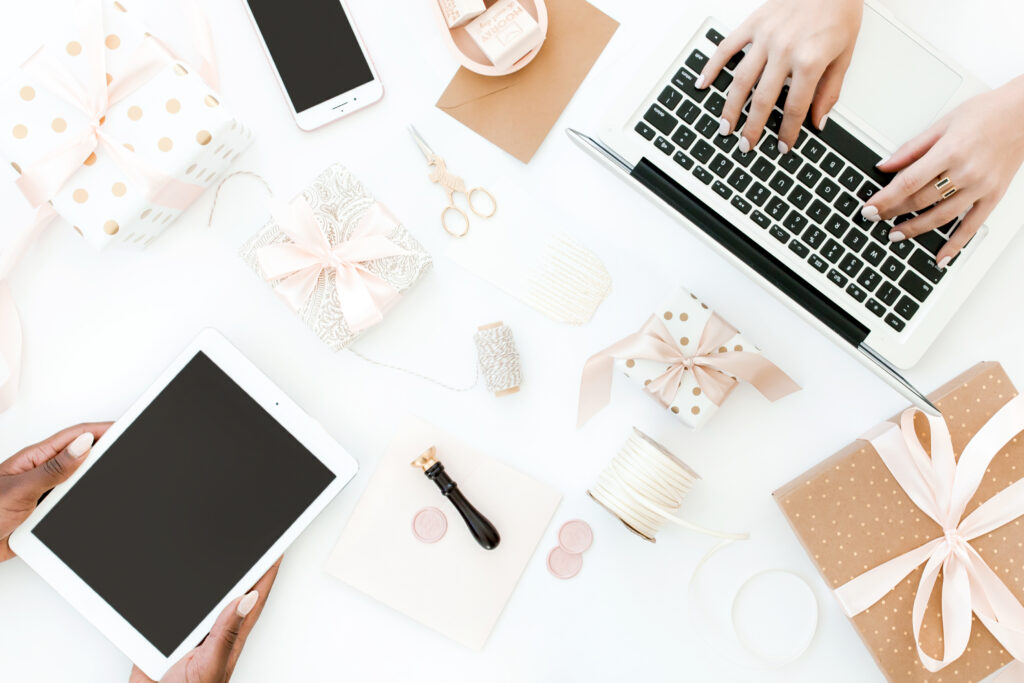 4. Selling Products
Another way bloggers make money is through selling products.
This can be either physical products or digital products. I have seen bloggers sell physical products ranging from coffee mugs to planners and journals to stickers and more. As for digital products, bloggers can sell ebooks, online courses, photo editing presets, printables, and more. There are tons of options!
In some cases, bloggers can even partner with other companies to create products. For example, many fashion bloggers have partnered with department stores or clothing brands to create and sell their own product lines. Some bloggers have also received book deals from major publishing houses.
Selling products successfully does require an established audience, although it doesn't have to be huge in order to get started. In my opinion, digital products are the easiest way for bloggers to make money, because they are simple to create and require little to no startup costs or monthly carrying costs.
Related: 12 Best Digital Products to Sell
How does the blogger get paid?
In the case of selling products, the blogger gets paid directly by the customer.
This is one of the reasons many bloggers (including myself) prefer selling their own products. I use two platforms to sell my digital products, SendOwl (for selling ebooks) and Teachable (for selling online courses.)
With SendOwl, I get paid immediately to my PayPal or Stripe account for each sale. They don't take any additional fees. With Teachable, for the plan that I am on, they pay me out for my earnings each month and they do take a small fee.
There are other platforms bloggers can use to accept online payments for products, including Shopify, Gumroad, Samcart, and more.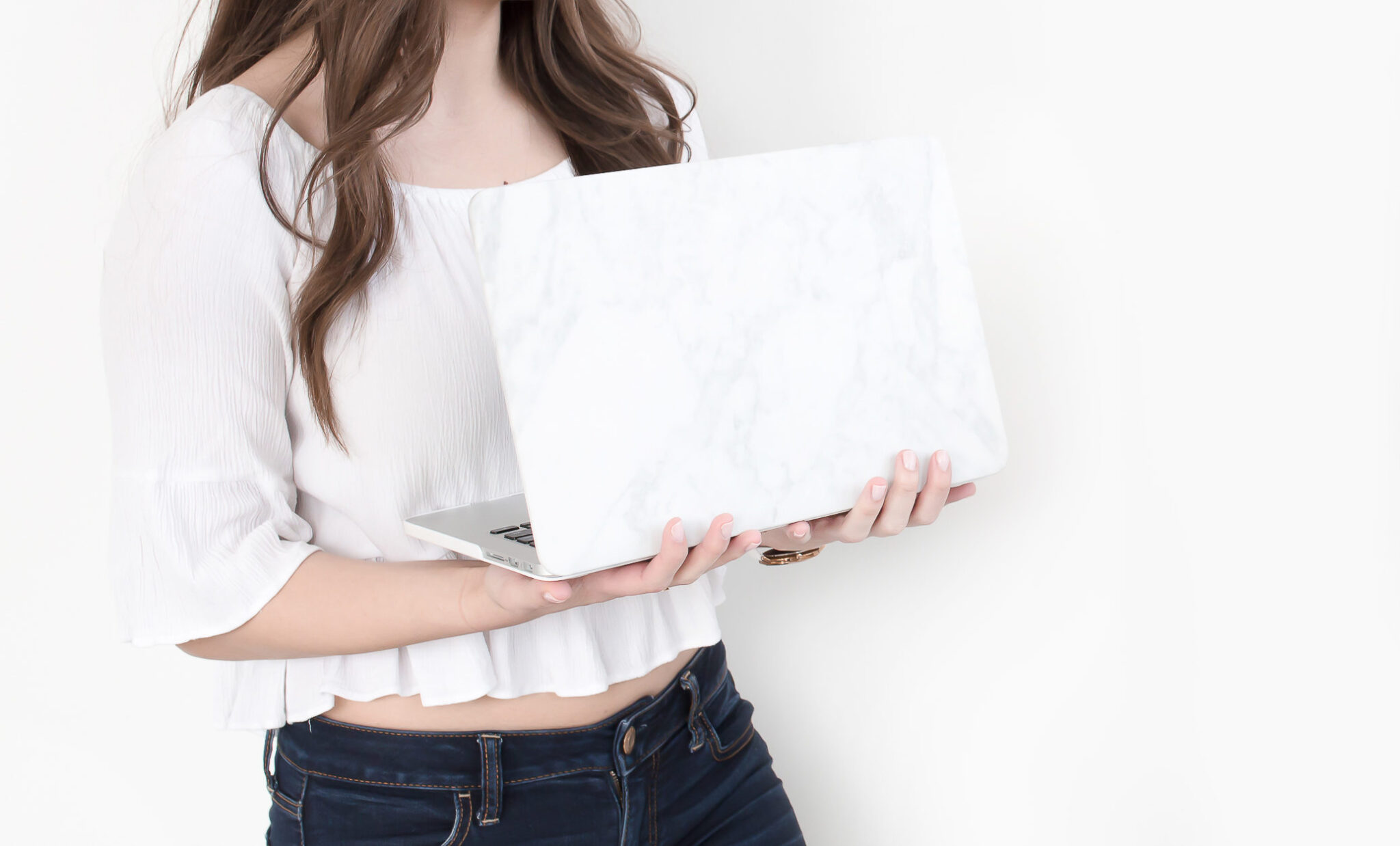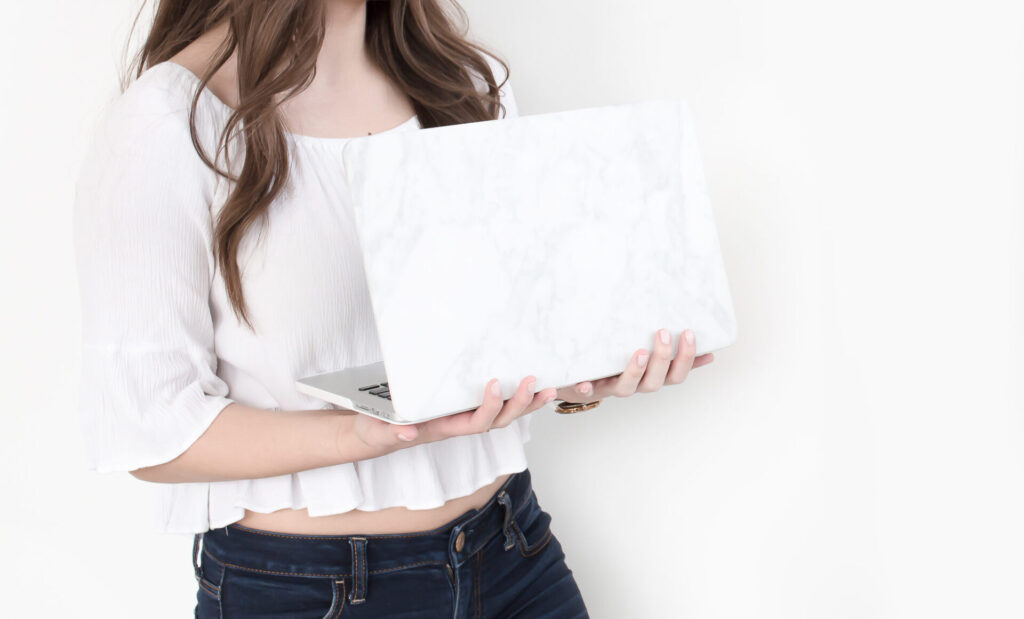 5. Selling Services
One final way for bloggers to make money is through offering services.
This is a more indirect method of making money blogging, because the income does not come directly from your blog content. But you can use your blog as a way of advertising your services and finding clients.
Here are some ideas of services that bloggers can offer:
Of course, there are tons of other services bloggers can offer.
Related: 10 Profitable Virtual Assistant Services You Can Offer
For example, I know of several travel bloggers who offer travel planning services, while others lead group travel tours. These are opportunities that would not be possible without their blogs as a means to get clients.
How does the blogger get paid?
When it comes to selling services, the blogger is responsible for obtaining payment from clients. Usually this can be done by sending an invoice to be paid via PayPal, or using a payment processor like Stripe to accept payments.
It's up to the blogger to set the payment terms to clients for their services. Some examples include pay in full, pay half in advance and half after completion, or even offering an option to pay through a payment plan.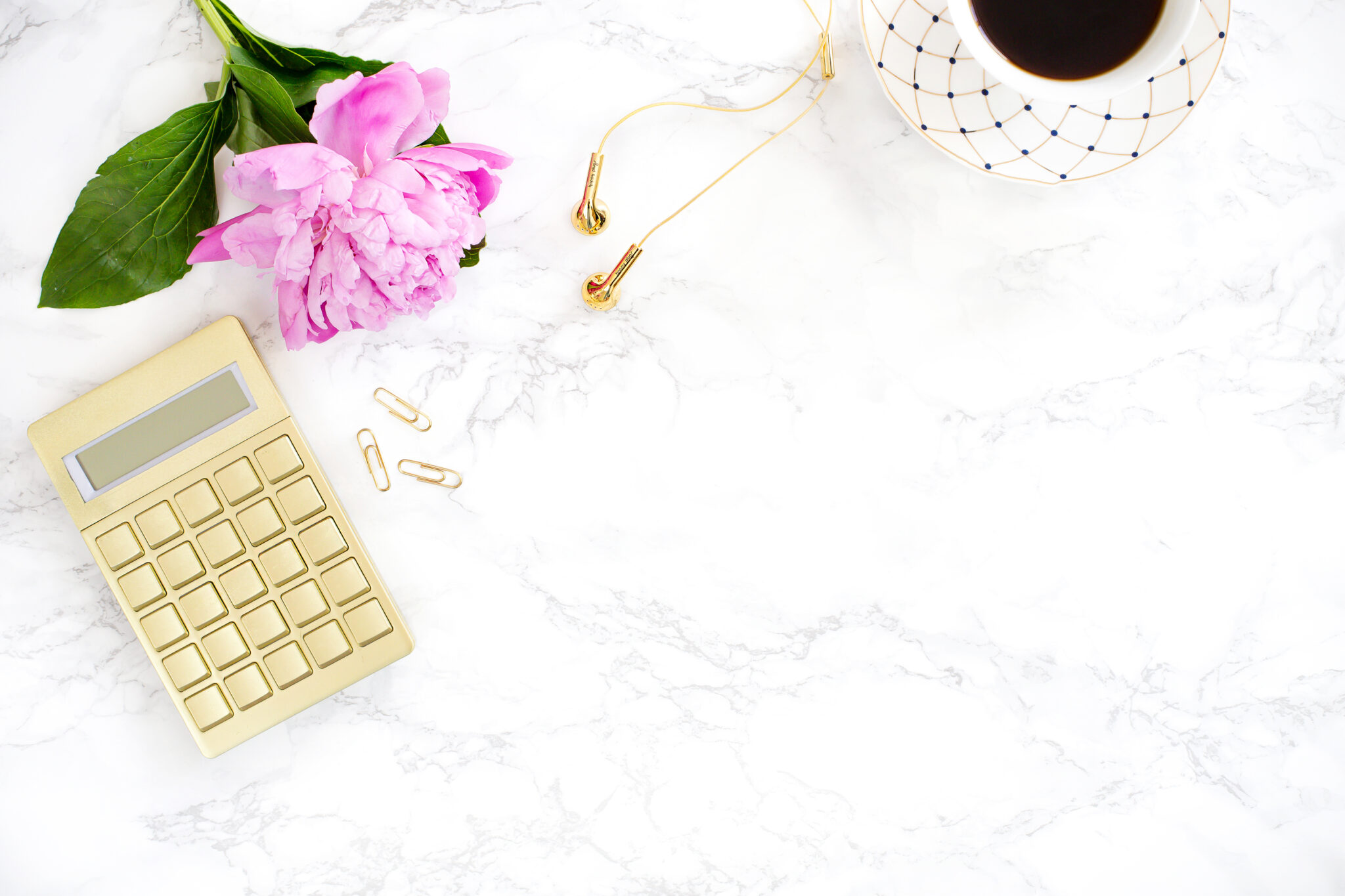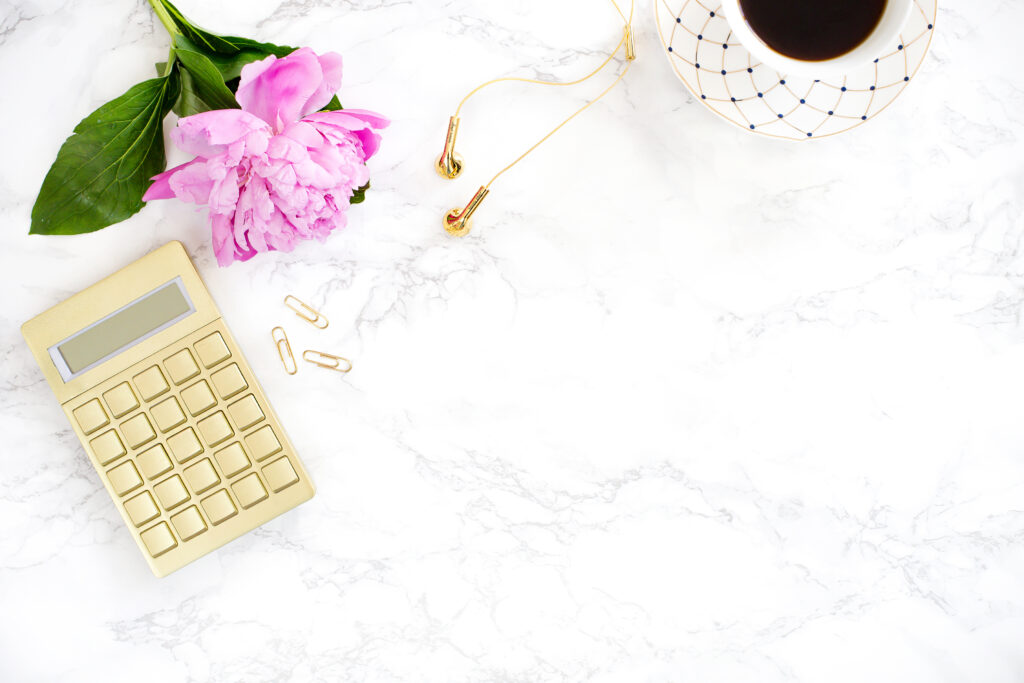 Ways to Make Money Blogging
Now you know the five main ways that bloggers get money.
Of course, there are other ways to monetize a blog and you are not just limited to these, although they are the most common ways to make money blogging.
Here are a few more creative ways to monetize your blog…
As you can tell, the options are really endless for making money with your blog! Some of these ideas might sound crazy, but they work.
(I actually know a blogger who makes an extra $100 a month just from having a donation button on her blog using Ko-Fi. Her readers find her content helpful, so they "buy her a coffee" virtually by donating a few dollars.)
How to Start a Money Making Blog
Now that you know how bloggers make money and get paid, you might be ready to start your own blog. I've created tons of resources to help you get started!
The easiest way is to follow my simple guide on how to start a blog. This will show you how to get your blog up and running in less than an hour for only $2.95 a month. Or keep scrolling for the step-by-step tutorial.
All you need to do is sign up for web hosting from Bluehost (the company I personally use and recommend) and they handle the technical set-up for you.
For more detailed steps on how to start a blog and make money blogging, you might be interested in my online course, 30 Days to Blogging Success. 
30 Days to Blogging Success will walk you through everything you need to know about starting and growing a profitable blogging business.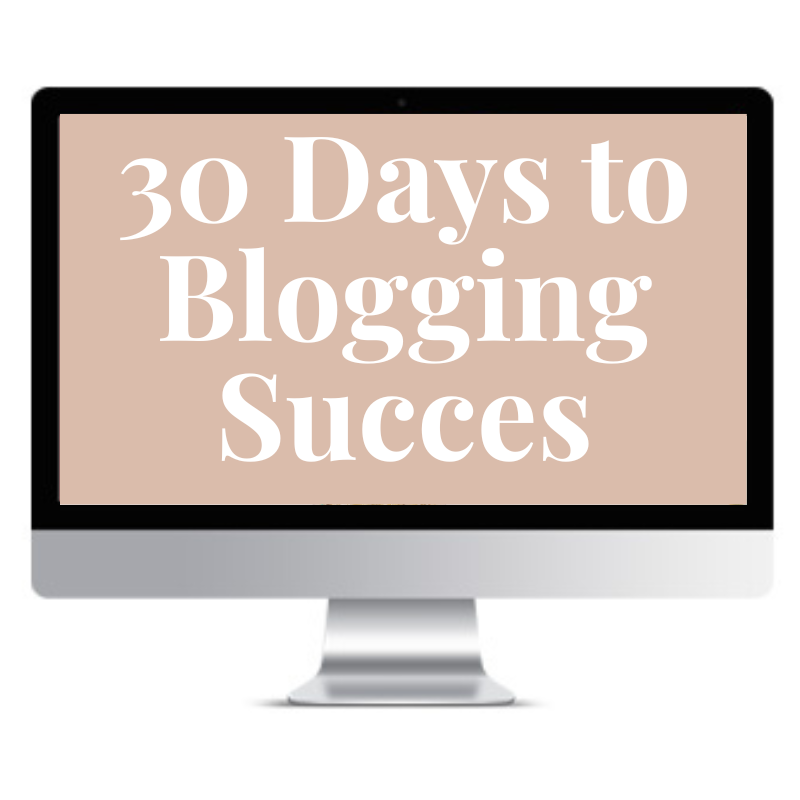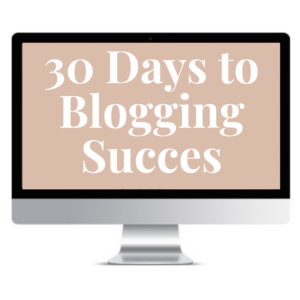 And here are some other useful blog posts to help you get started…
How to Start a Blog for Beginners
Are you ready to get started? Here is a step-by-step guide to help you get your blog up and running with Bluehost in less than 15 minutes.
1. Click here and then click the "Get Started" button:
2. Select your hosting plan
Which plan should I choose? I recommend the Basic plan for new bloggers.
I'm personally on the Plus plan, but that's only because I run multiple blogs. Otherwise I would probably choose the Basic plan!
3. Put in your domain name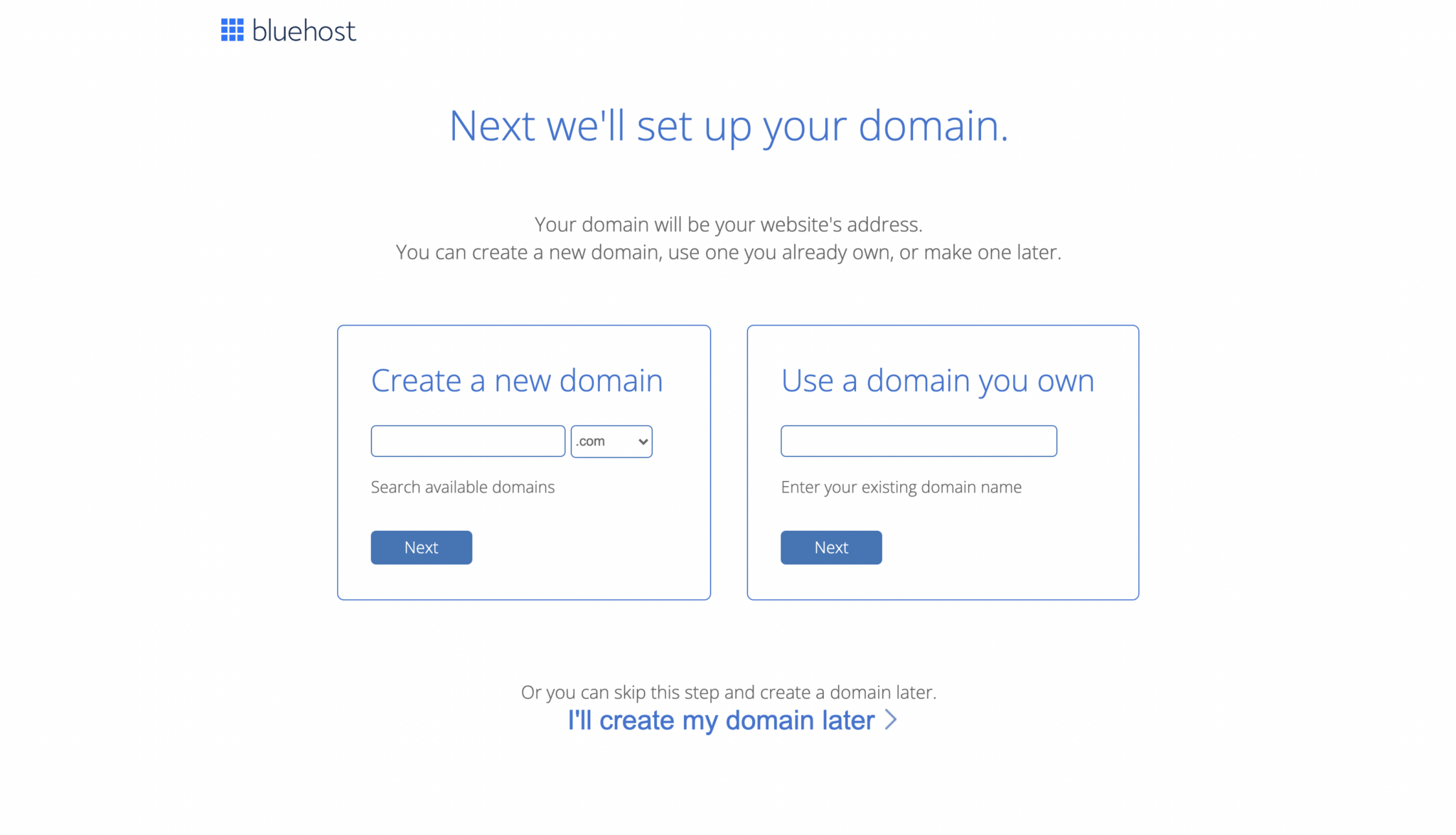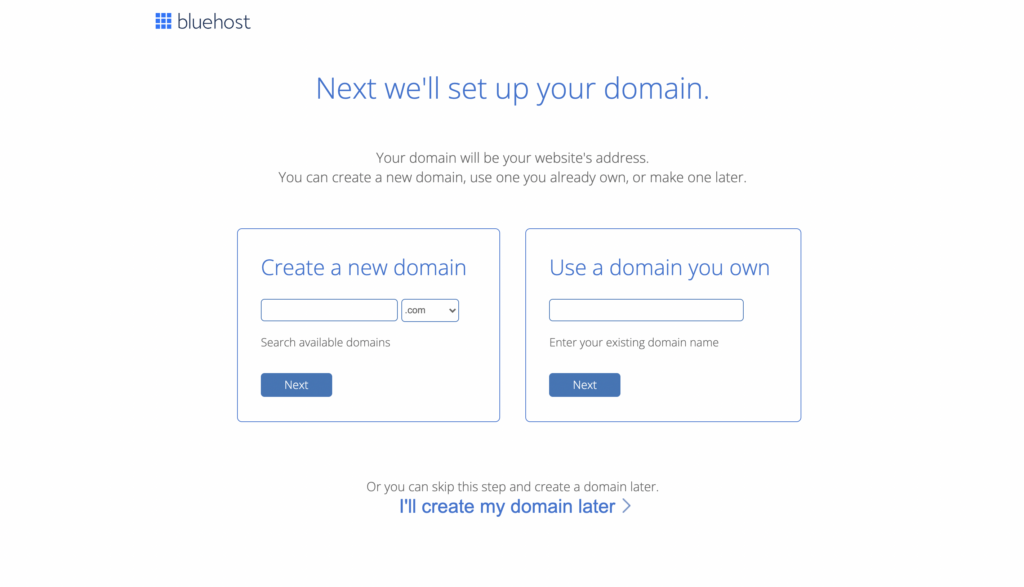 This is where you'll put in the domain name that you want to use for your blog.
Related: How to Choose a Blog Name & Blog Name Ideas
What if I haven't decided on a name yet? If you haven't decided on a domain name for your blog yet, click "I'll create my domain later." Or you can wait a couple seconds and this offer will pop up on the screen: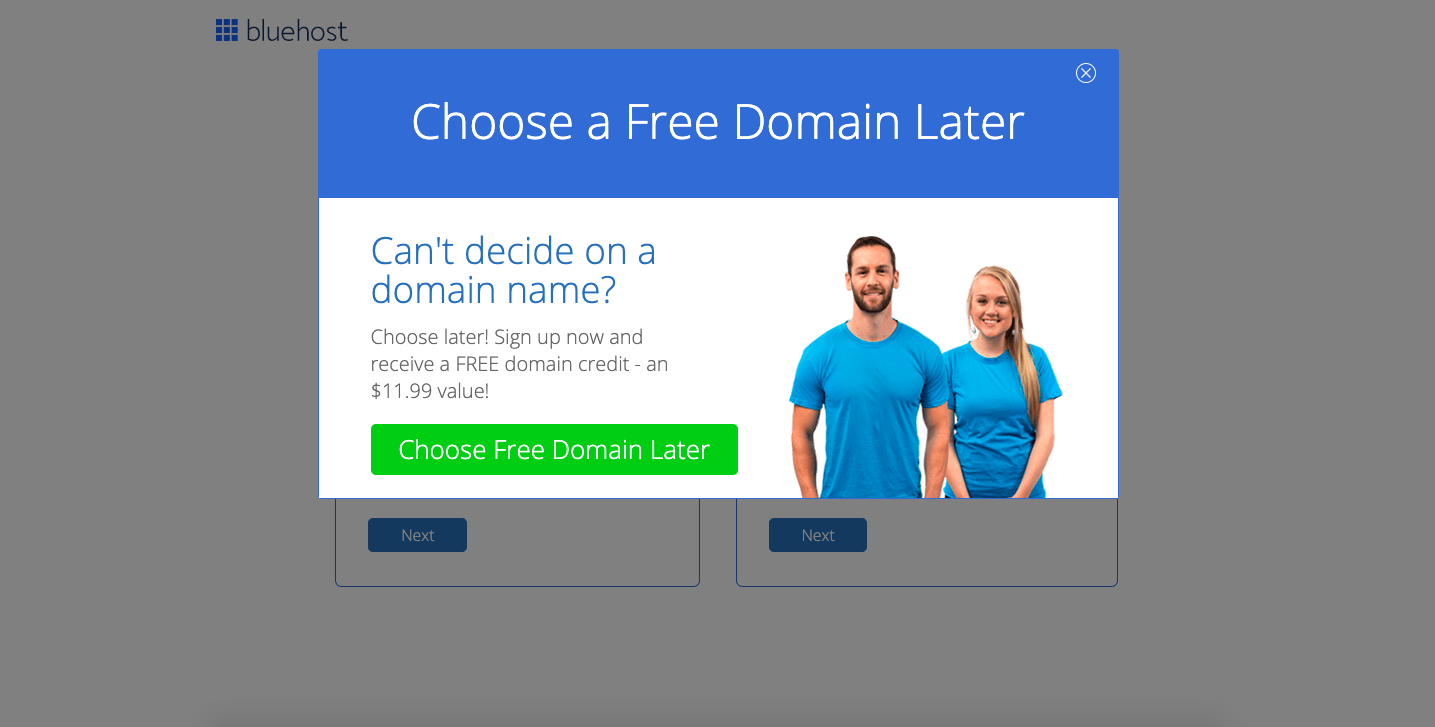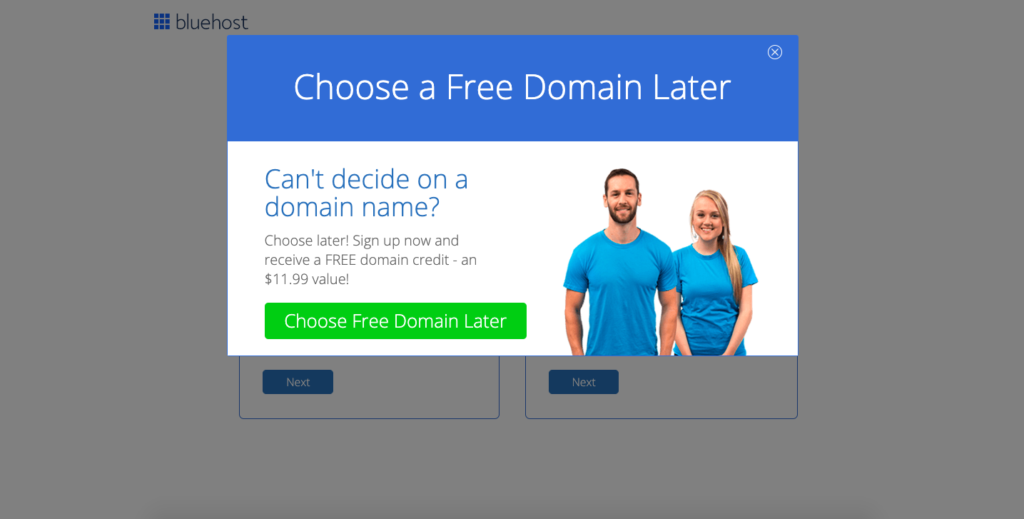 Select this option and you can go ahead and set up your blog now, then use the free credit to buy your domain name later.
4. Create your hosting account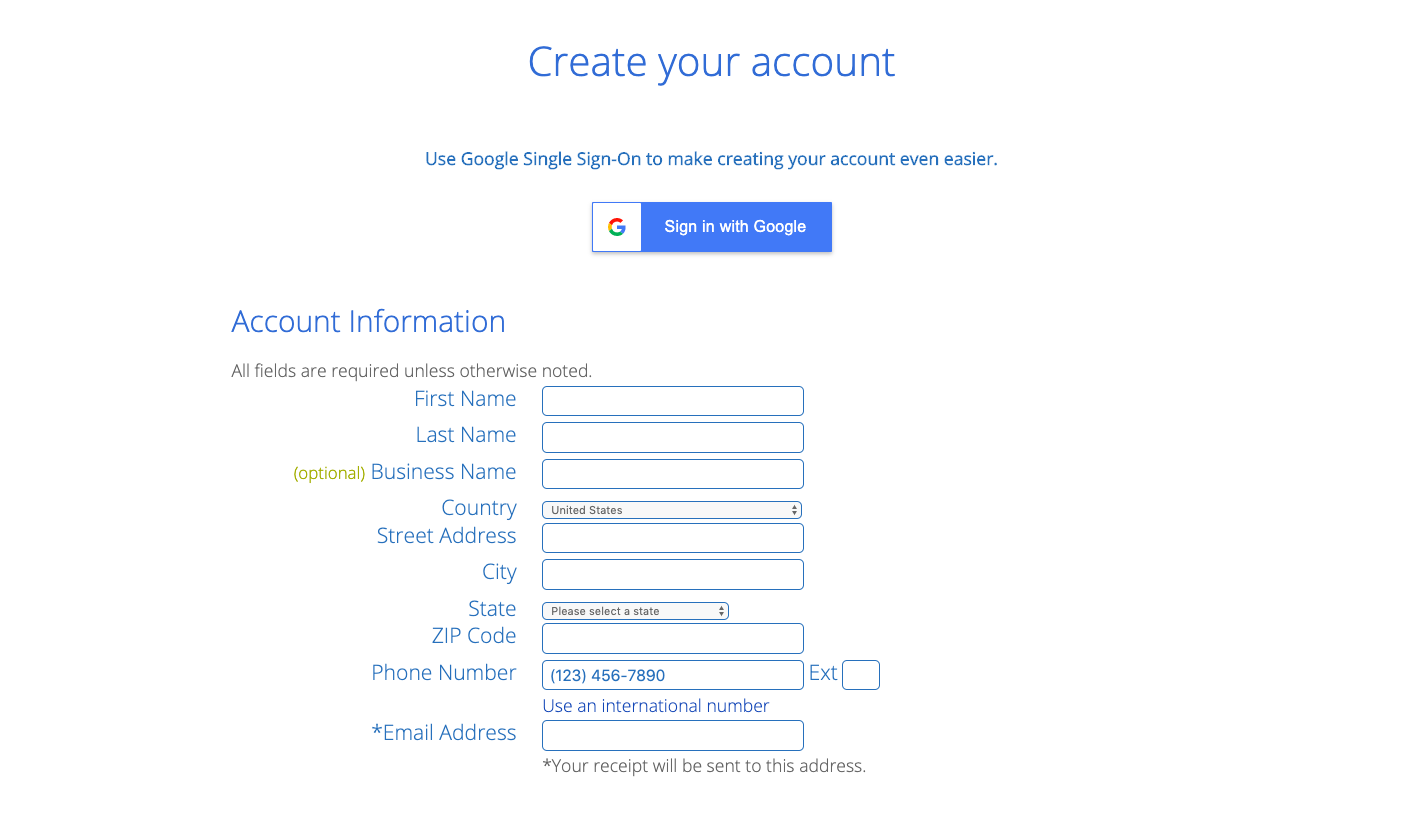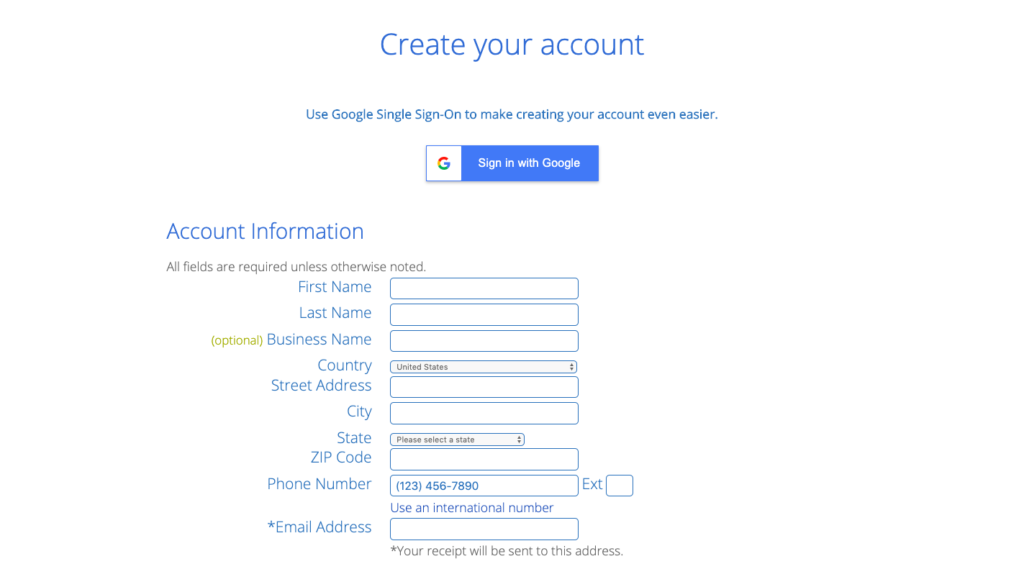 5. Choose your package and pay
This is where you'll select your hosting plan.
I recommend the 12-month plan for $2.95 a month, for a total cost of $35.40 for the year. But you can also choose a 24-month or 36-month plan.
What about package extras? You have the options to add on extra paid services like site backups, SEO tools, or site security.
I personally don't recommend any of these paid extras, because there are free WordPress plugins you can install that do the same things.
6. Congrats, you're done!
Now you're all set! Bluehost will automatically install WordPress for you.
What exactly is WordPress? WordPress is the content management platform that your blog will run on. Your WordPress dashboard is where you will go to edit the look of your blog, write blog posts, upload images, etc.
It's extremely easy to use, even if you're a total beginner.
How Do Bloggers Make Money?
Hopefully this post helped you understand the most common ways bloggers make money. For more tips on how to make money blogging, you may enjoy…