Note: Affiliate links may be used in this post. I may receive a small commission at no extra cost to you if you use my affiliate link. Full disclosure policy here.

Everything I've Ever Done to Make Money Online
Today I thought I would share something fun with you that is a little outside what I normally write about on my blog. I'm going to give you an inside look at everything I have ever done to make money online.
It's no secret that the main way I make money now is through blogging.
But I'm going to break down exactly HOW I make money from blogging, plus talk about all the OTHER things I have done to make money online.
There's actually a lot! So let's get into it…
How I Started Making Money Online
It honestly never occurred to me that it was possible to make money online until the summer before my senior year of college. I didn't even consider it.
However, this particular summer, I was working at an internship that I hated, and one of the things I would do to pass the time was read about personal finance because I was trying to educate myself about it. (This was long before I paid off my $30,000 student loan debt through blogging.)
I ended up coming across personal finance blogs, and realized people were making money from blogging. (People like Michelle from Making Sense of Cents who makes over a million dollars per year from her blog!)
But although starting a blog sounded intriguing to me, I didn't think it was something that I could ever do. Still, it opened my mind to the possibility of making money online. In an attempt to earn some extra money for college, I decided to try my hand at making money online that summer.
Here's how I got started…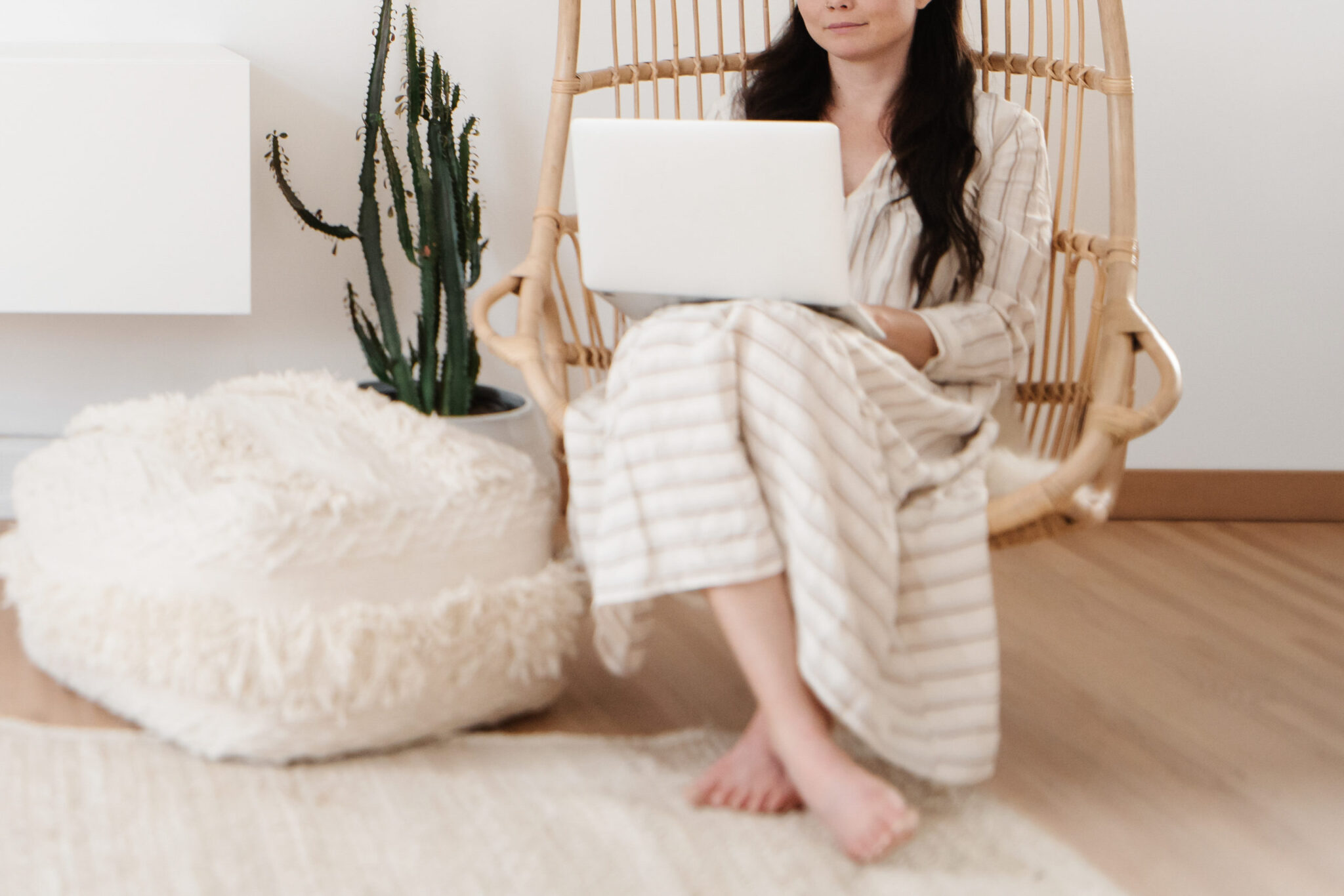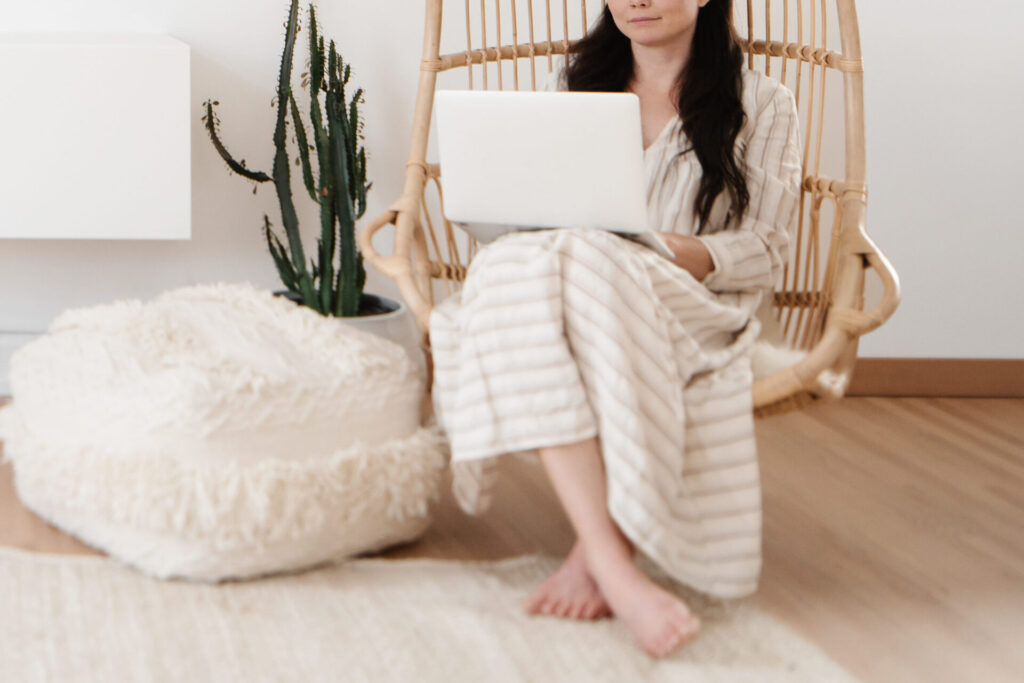 1. Amazon Mechanical Turk
The first thing I ever did to make money online was sign up as a worker for Amazon Mechanical Turk. This was in 2017, so I'm not sure how it's changed.
But basically, this platform created by Amazon allowed you to do small "micro tasks" and get paid for them. Most tasks paid less than $1. There were tons of different types of tasks ranging from transcribing audio to categorizing photos, but I focused on only one thing: taking surveys and research studies.
There were lots of these tasks available and some paid as much as $2.50. I probably earned less than minimum wage on Amazon Mechanical Turk, but since I was doing it during the free time of my paid internship, I didn't mind.
While I would not recommend this for anyone now, as a college student it was a good way to earn a few hundred extra dollars over the course of the summer.
2. Instagram Micro Influencer
After I got burnt out on doing surveys and research studies for hours on end with Amazon Mechanical Turk, I decided it was time to start my own business instead of doing mind-numbing tasks for someone else for low pay.
While the idea of starting a blog was still in the back of my mind, I thought I would do something "easier" and try my hand at Instagram influencing instead.
I had an Instagram account with a few thousand followers that I had started in high school, so I decided to rebrand it and become a micro influencer.
This lasted for all of a month before I realized I really don't enjoy Instagram at all. However, I did manage to land one brand partnership with a water bottle company that paid $100 plus the free water bottle they sent me.
And that was the end of my influencer career!
3. Web Design
Next up, I decided that while I still wasn't going to start a blog of my own, I was going to start a web design business helping others design their blogs.
This was sort of how Blogging Her Way was formed, although I began it under a different name and with a different purpose. I created a website, and then found potential clients through Facebook groups for bloggers. Pretty soon, I had earned my first "real" amount of money online by finding two web design clients.
However, I didn't love doing this either, which led to…
4. Blogging
Finally, in September 2017, I decided to start blogging! I realized I really enjoyed writing more than working with clients on services like web design.
Blogging Her Way was born, and I wrote blog posts to help new bloggers with things like the technical aspects of starting a blog, choosing a WordPress theme, installing WordPress plugins, etc. I loved it and felt like I had finally found my "thing." It just took me a few false starts to finally land on blogging!
Pretty soon, I started blogs in other niches including travel, lifestyle, and college and monetized them too. The rest of the ways on this list that I've made money are almost all related to my blogs, either directly or indirectly.
Related: How to Start a Blog for Beginners
5. Affiliate Marketing
The first way I made money blogging was through affiliate marketing.
Affiliate marketing is when you recommend a product and earn a commission when someones makes a purchase after clicking on your unique affiliate link.
Related: The Ultimate Guide to Making Money with Affiliate Marketing
Not only did I make money by putting affiliate links in my blog posts, I also shared affiliate links directly on Pinterest and started making sales (which I share my strategy for in Get Paid to Pin.) Between both of these channels, I was quickly able to earn over $500 a month from affiliate marketing within six months.
I now also make money by sharing affiliate links in newsletters to my email list.
On Blogging Her Way, I mainly make money by recommending blogging-related products such as web hosting, WordPress themes, and online courses.
But with my other blogs, I mainly earned from the Amazon affiliate program.
6. Selling Digital Products
I make the MOST of my income now by selling digital products.
This includes ebooks, online courses, and templates. I launched my first ebook in just five days in December 2017 after I had been blogging for a few months.
Since then, I have created a dozen other digital products.
Related: 12 Best Digital Products to Sell
7. Blog Audits
After I had been blogging for a while, I started offering blog audits to other bloggers. I offered this service to a number of bloggers.
With my blog audit service, I had my clients fill out a form with details about their blog and areas they were seeking to improve. Then I gave their blogs an in-depth review, and provided my feedback and suggestions for their blogs.
8. Display Ads
I had display ads on Blogging Her Way for a few months, but I decided to remove them because they distracted from my own products and affiliate offers.
However, display ads have been a HUGE source of income for my other blogs in niches like travel, lifestyle, and college. (My biggest income source in fact!)
I started out with the ad network Monumetric, which accepts blogs with 10,000 pageviews per month. However, I was later able to switch my blogs to Mediavine, which is a premium ad network known for offering higher rates for bloggers and excellent customer service. (They now require 50,000 monthly sessions to join, but at the time I joined the requirements were quite a bit lower.)
Related: Top 5 Best Ad Networks for Bloggers
9. Selling Blogs
In April 2019, I sold my first blog. It was a lifestyle blog that I had started just six months earlier, but was quickly able to grow the traffic and income for.
I had earned $1,600 from it in six months working on it just a few hours a week, and then I was able to sell it for $4,000, making my total earnings $5,600.
Right away I was obsessed with the idea of selling blogs. It was so fun to be able to build and sell a blog for profit. I have gone on to sell eight more blogs at the time of writing this, and have earned over six figures from it.
Related: How I Made $35,000+ from Blog Flipping
10. Virtual Assistant
In 2019 and 2020, I worked with a travel blogger as a virtual assistant.
I credit my own travel blog for helping me get this job, which I earned $600 a month from by working a few hours a week on various tasks.
Mainly I did things like create and upload Pinterest graphics, schedule content on Twitter, help source content for blog posts and newsletters, and other miscellaneous tasks. It was really fun and didn't feel like work at all, because it was the same type of thing I already did for my own blogs.
Related: How to Become a Pinterest Virtual Assistant
I also did a few one-off virtual assistant projects for another travel blogger.
Ultimately, I decided to focus on my own blogs rather than continuing to be a virtual assistant but I really enjoyed it for the time that I did it.
11. Sponsored Blog Posts
Another way I've made money from blogging is sponsored blog posts.
While I have earned less from this compared to other "direct" blog income streams such as affiliate marketing, selling digital products, and display ads, this is still something I earn several thousand dollars from each year.
I typically charge $300 for a sponsored blog post. Considering it only takes me an hour or two to write, this is a pretty good return on investment.
However, I don't spend any time searching for blog sponsors. I get a LOT of emails about sponsored posts, but the majority of them are a total waste of time (either wanting to pay an insultingly low amount, or not a good fit for my blog.) So I'm very picky about the sponsored posts that I do accept.
12. Freelance Writing
Freelance writing is another way that I make money online. This is where I get paid to write blog posts for another website. I only started doing this in the last year or so, but I have really been enjoying it!
I credit my blogging experience for helping me get freelance writing jobs, because it acts as a sort of writing portfolio and establishes my credentials.
So far, I have had several freelance writing clients in the travel niche. It's really fun to get paid to write travel articles for other travel bloggers, since that is something I enjoyed doing so much on my own travel blog.
Related: How to Become a Freelance Blogger
13. Newsletter Sponsorships
One new way I've started to make money is through selling newsletter sponsorships. I have an email list I've grown significantly over the years.
So I have started selling sponsorships for it. This is just where I include a line in my newsletter mentioning the sponsor. Like with sponsored posts, I make sure that I only accept sponsorships that are a good fit for my blog and my audience.
14. Blog Coaching
Finally, one last way I've made money online is through offering blog coaching.
This is a service where I have worked one-on-one with other bloggers and gotten on coaching calls with them to answer their questions, give feedback, and strategize with them about how to grow their blogs.
I don't advertise this much, but from time to time I will have readers reach out to me asking if I offer this service, at which point I let them know that we can schedule a blog coaching call. I always enjoy doing this!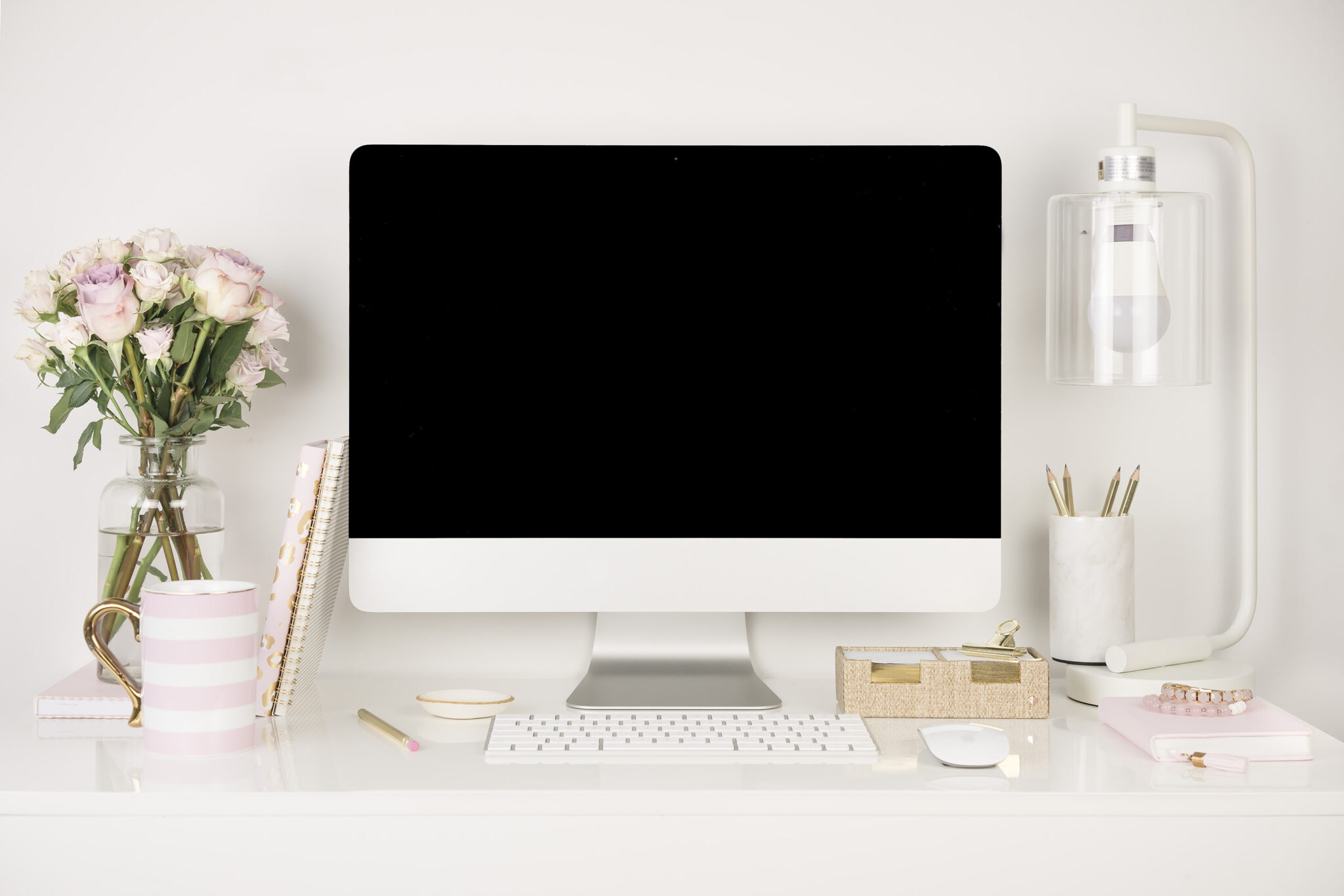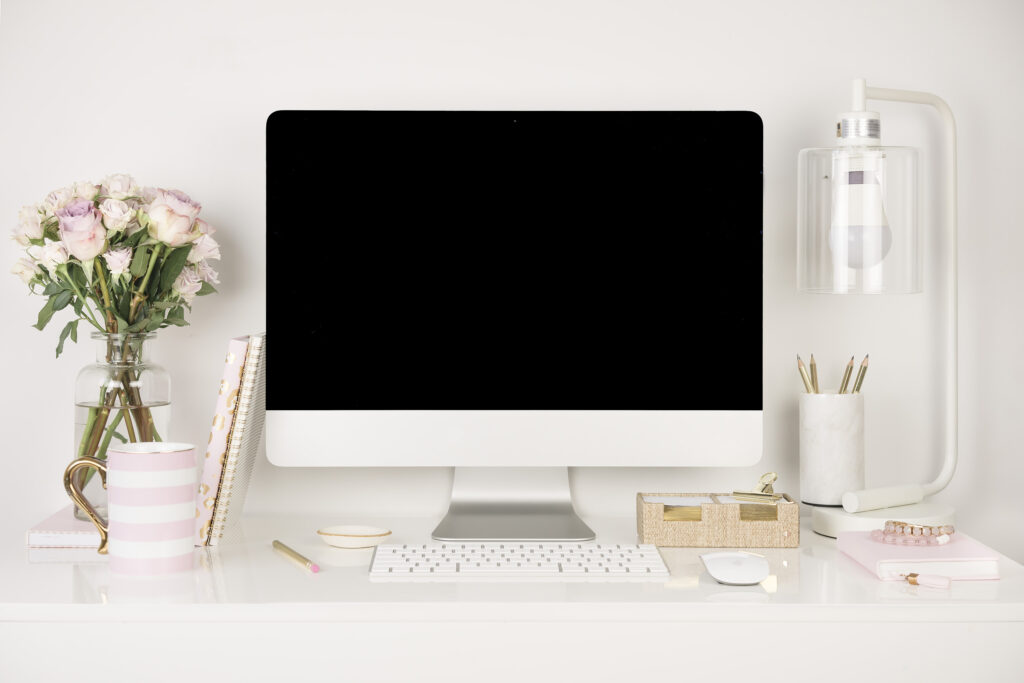 Ways I've Made Money Online
As you can see, I have made money online in a TON of ways. And the majority of the ways I've made money online are related to my blogs.
Some came directly (affiliate marketing on my blog, selling digital products, display ads, sponsored blog posts) while others were more indirectly tied to my blog (becoming a virtual assistant, offering services, freelance writing.)
Do you want to make money online too?
My top recommendation is starting a blog!
It has an incredibly low startup cost (the only thing you need to spend is $2.95 a month for web hosting) but a high potential for profit.
To learn how to start a money-making blog in just five days, sign up for my free Blogging Bootcamp email course below and get started today!
You can also read my guide on how to start a blog for beginners.
Other Ways to Make Money Online
If you are interested in other ways to make money online, here are some blog posts that will give you ideas for online businesses you can start: