Note: Affiliate links may be used in this post. I may receive a small commission at no extra cost to you if you use my affiliate link. Full disclosure policy here.

Best WordPress Themes for Bloggers
Are you looking for the best WordPress themes for bloggers?
Today I wanted to share some of my favorite WordPress themes for bloggers. A question I get from new bloggers a lot is which WordPress theme to use.
Over the years, I have worked with many different WordPress themes. As a blogger with multiple websites, I have used various different themes on my blogs.
I've also helped dozens of new bloggers set up their blogs, including installing and customizing a WordPress theme for them. So I have a LOT of hands-on experience when it comes to WordPress themes for bloggers.
I have found which themes I love, and I wanted to share them with you.
All of these themes are perfect for female bloggers and online business owners. Some of these theme creators have even created WordPress themes specifically for a type of blogger (ex. travel bloggers) or online business owner (ex. coaches.)
These themes all come with top-notch documentation for setup, customization, and troubleshooting, along with personalized customer service.
Even if you aren't tech-savvy, these themes are easy to use and will have your blog looking polished and professional in no time at all.
Related: How to Make Your Blog Look Professional
How to Use These WordPress Themes
Note: All of these free themes require you to have a self-hosted WordPress website to use them. You can get hosting from Bluehost for just $2.95 per month and get your domain name FREE through my link. Bluehost automatically installs WordPress for you and then all you have to do is upload one of these themes. For a more detailed guide on how to start a self-hosted WordPress blog, click here.
Related: How to Start a Blog for Beginners
Once you have decided on a WordPress theme, it's super easy to install it! Here's all you have to do to install your new theme:
Log into your WordPress dashboard
Go to Appearance > Themes
Click "Add New" at the top of the screen
Click "Upload Theme" at the top of the screen
Upload the .zip file of your theme
Click "Activate" once your theme has uploaded!
After you install your theme, you will want to refer to your individual theme's set-up instructions so you can get everything looking just the way you want.
My Favorite WordPress Themes
Ready for the themes? Here they are!
If you need more help figuring out what kind of WordPress theme is right for you, be sure to read my tips on how to choose a WordPress theme.
These are my top picks for WordPress themes for bloggers:
1. Bluchic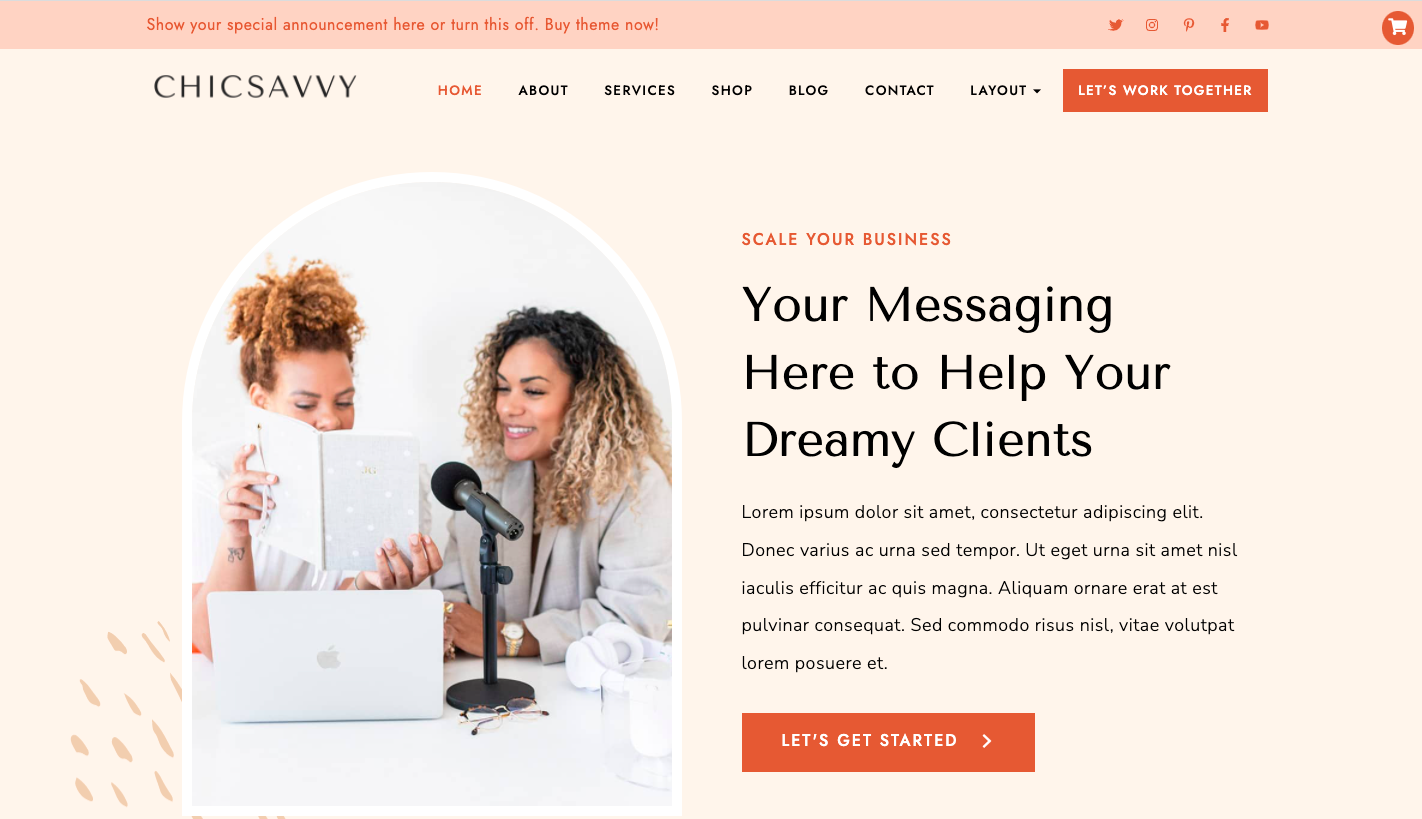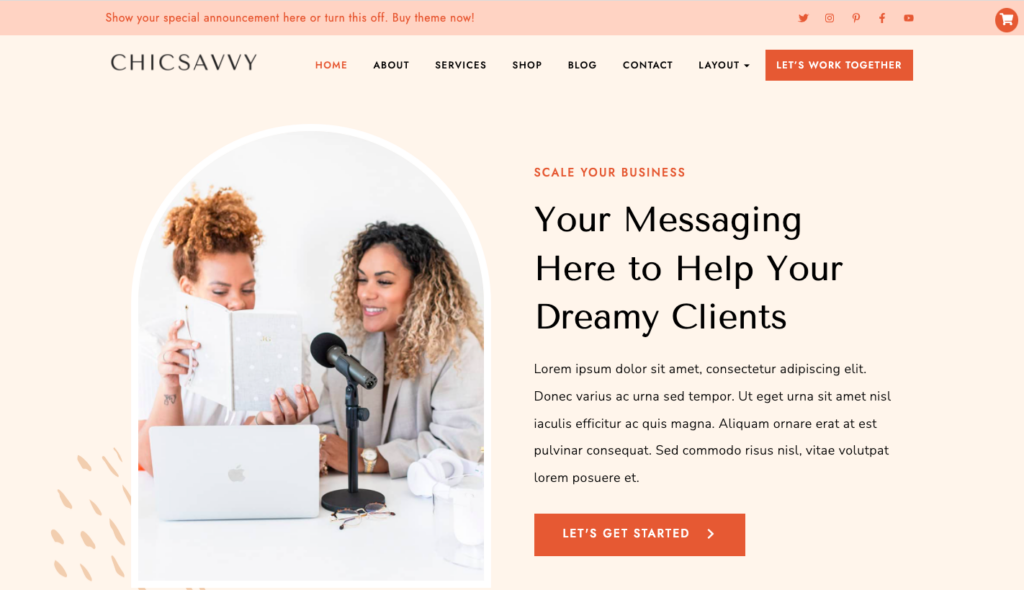 I have been using themes from Bluchic since I very first started blogging. In fact, I am still using one of their themes on Blogging Her Way now!
These are great themes perfect for bloggers and business owners.
2. 17th Avenue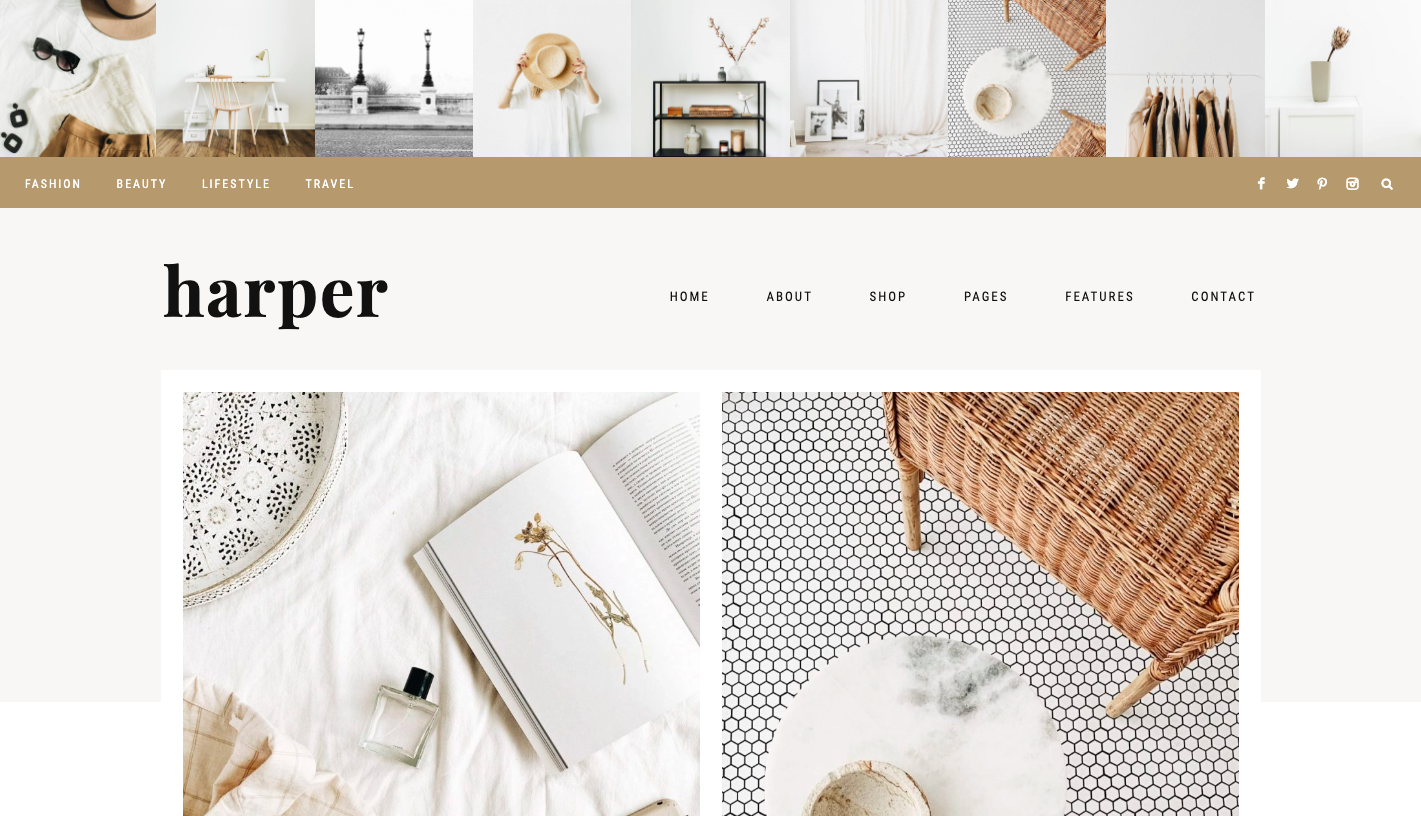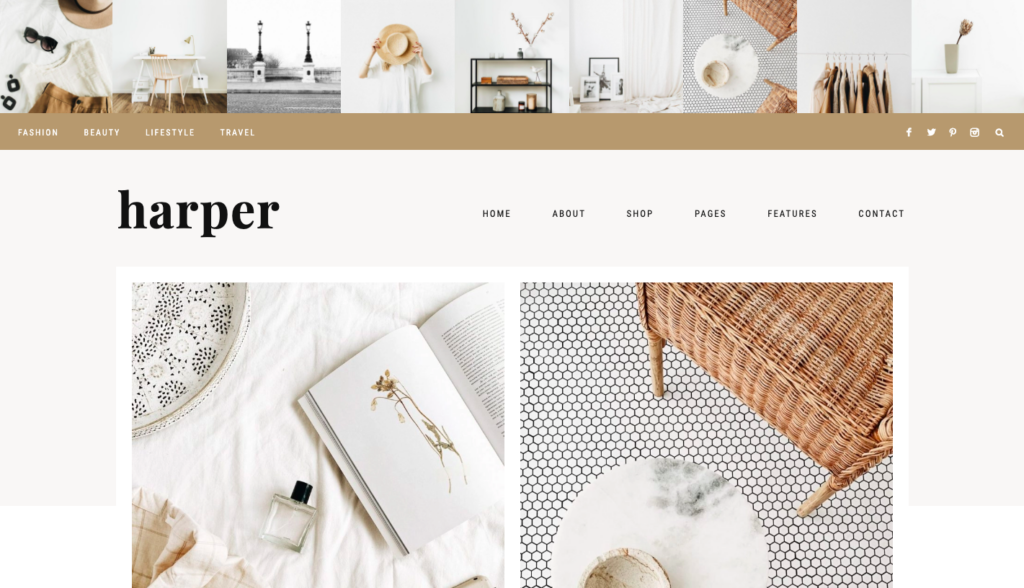 Another one of my top picks for WordPress themes is 17th Avenue. These themes for bloggers are very stylish and have a clean, minimal look to them.
3. Restored 316
I also really like Restored 316 themes. These WordPress themes are great for bloggers who want a simple, clean, and minimal look for their blog.
4. Pix & Hue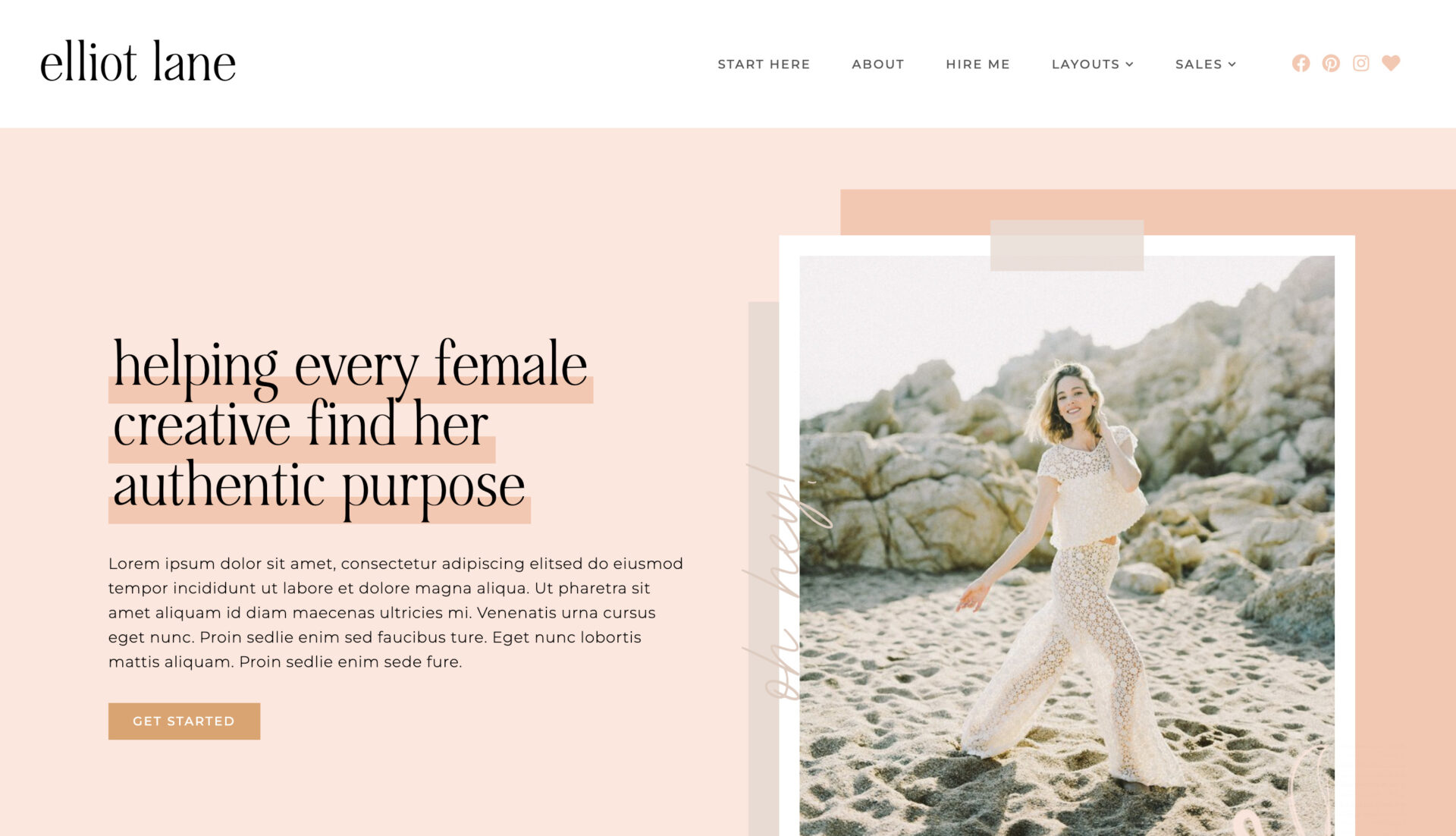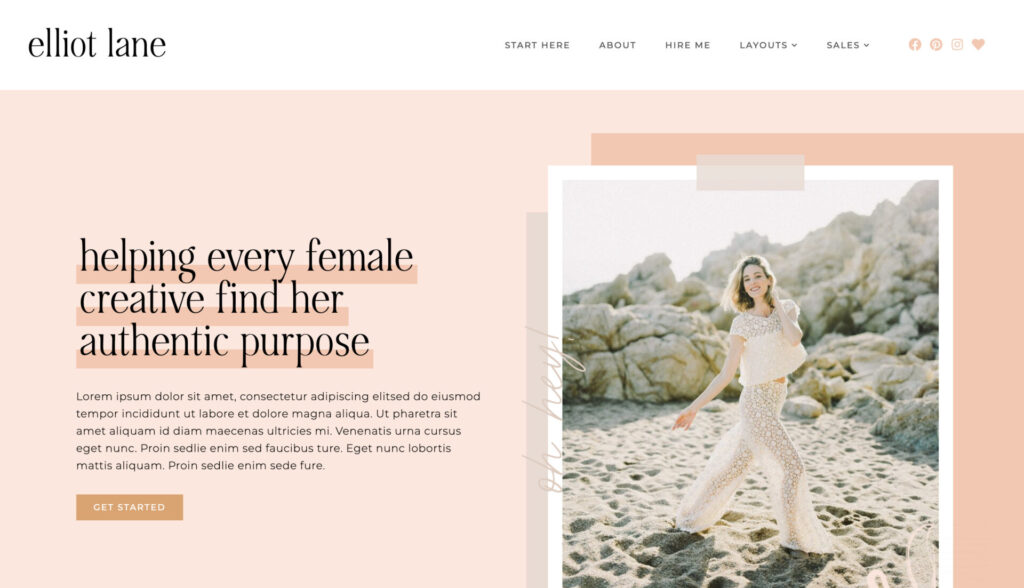 Pix & Hue is another one of the companies offering the best WordPress themes for bloggers and business owners who want a sleek, stylish website design.
How to Start a Blog
Haven't started your blog yet? It's super easy to do!
I put together a whole guide about how to start a blog for beginners.
For a quick overview of how to start your blog, keep reading!
The main thing you will need in order to start a blog is a domain name and web hosting. I recommend Bluehost for web hosting because it's only $2.95 a month and you get a FREE domain name (which saves you an additional $15-20.)
If you need help choosing a name for your blog, read How to Choose a Blog Name for some helpful tips and 100+ blog name ideas.
Here's how to quickly start your blog with Bluehost:
1. Click here and then click the "Get Started" button:
2. Select your hosting plan
Which plan should I choose? I recommend the Basic plan for new bloggers.
I'm personally on the Plus plan, but that's only because I run multiple blogs. Otherwise I would probably choose the Basic plan!
3. Put in your domain name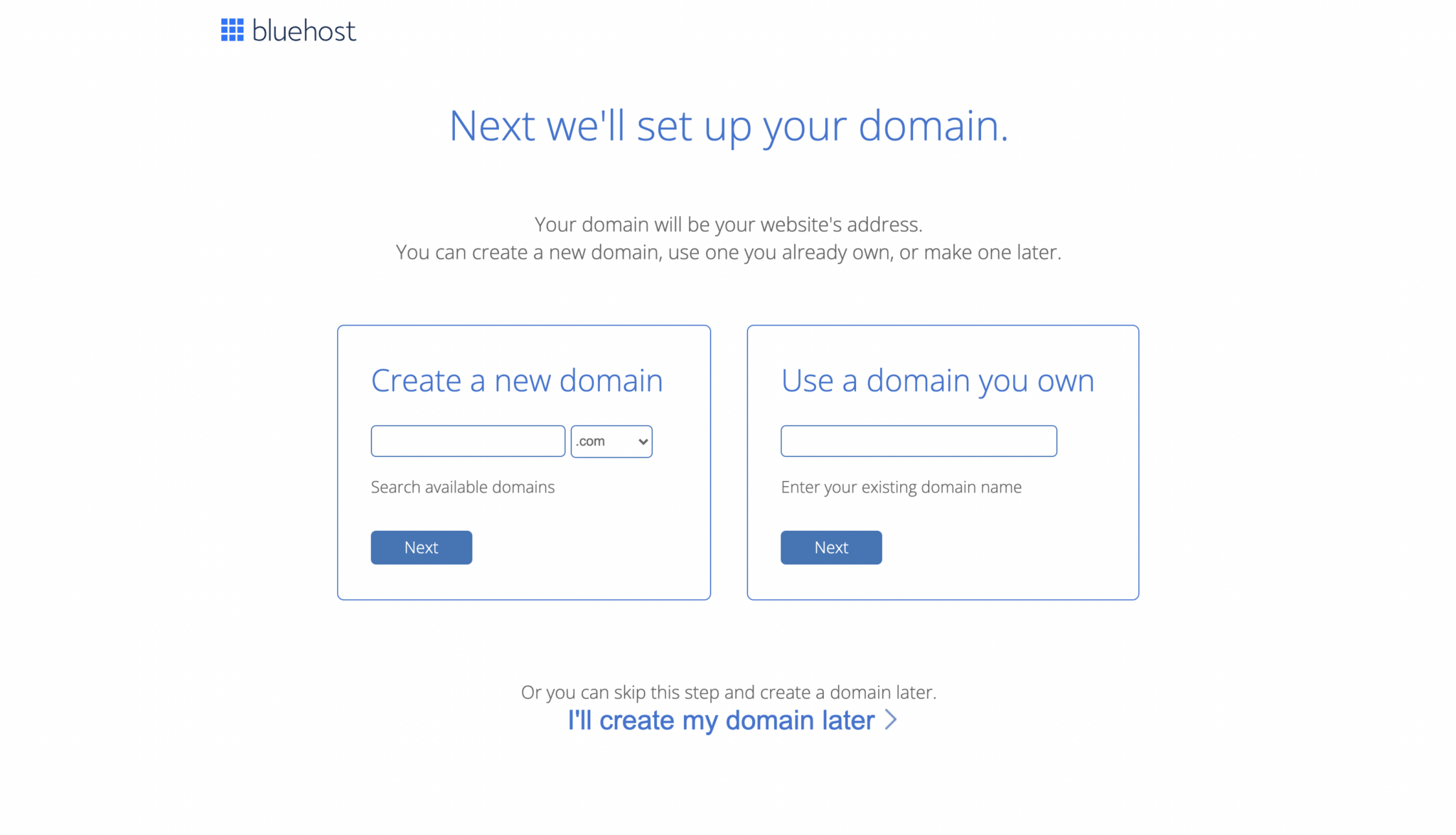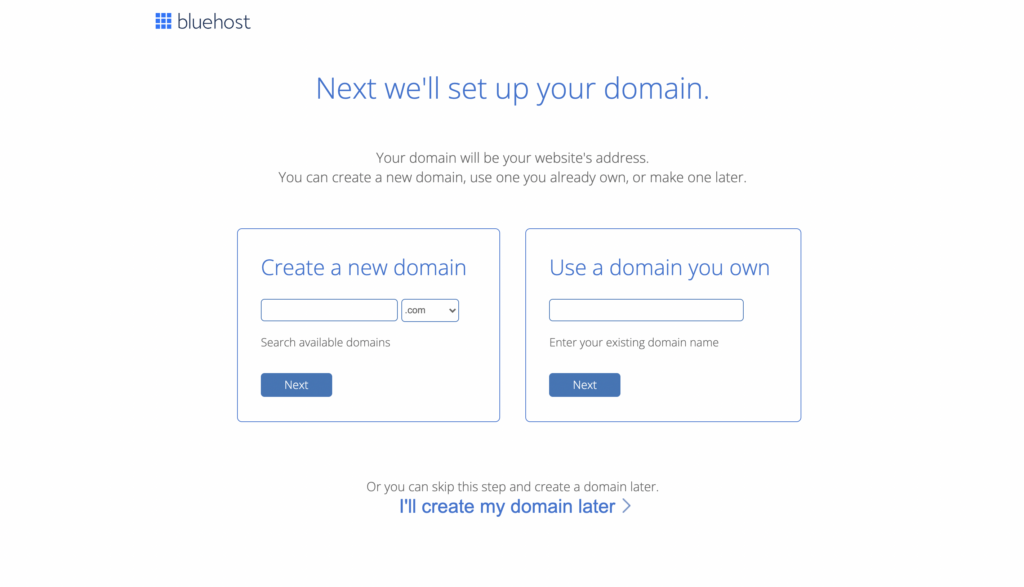 This is where you'll put in the domain name that you want to use for your blog.
Related: How to Choose a Blog Name & Blog Name Ideas
What if I haven't decided on a name yet? If you haven't decided on a domain name for your blog yet, click "I'll create my domain later." Or you can wait a couple seconds and this offer will pop up on the screen: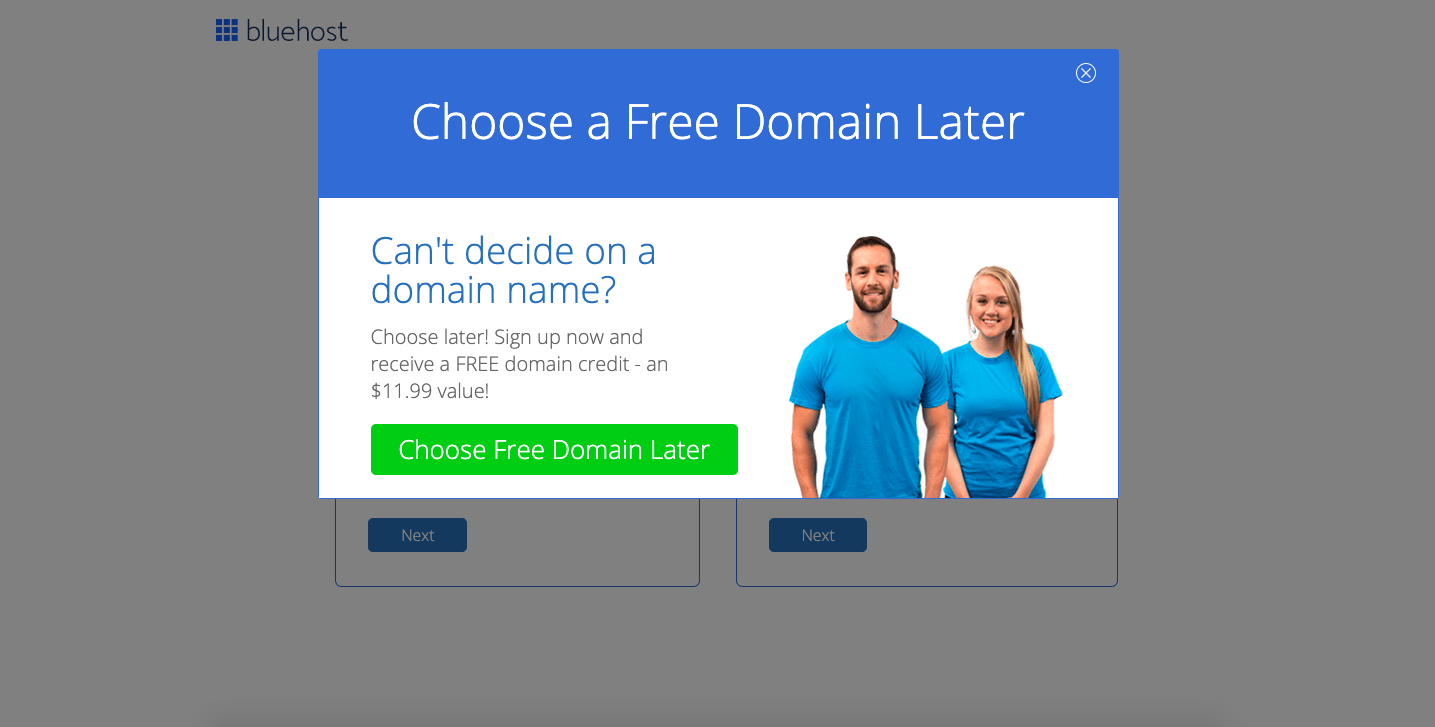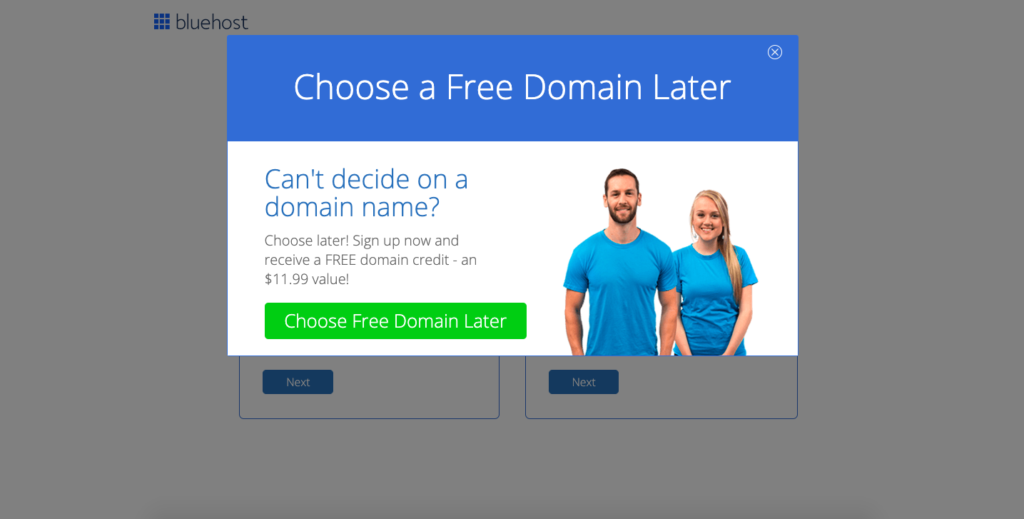 Select this option and you can go ahead and set up your blog now, then use the free credit to buy your domain name later.
4. Create your hosting account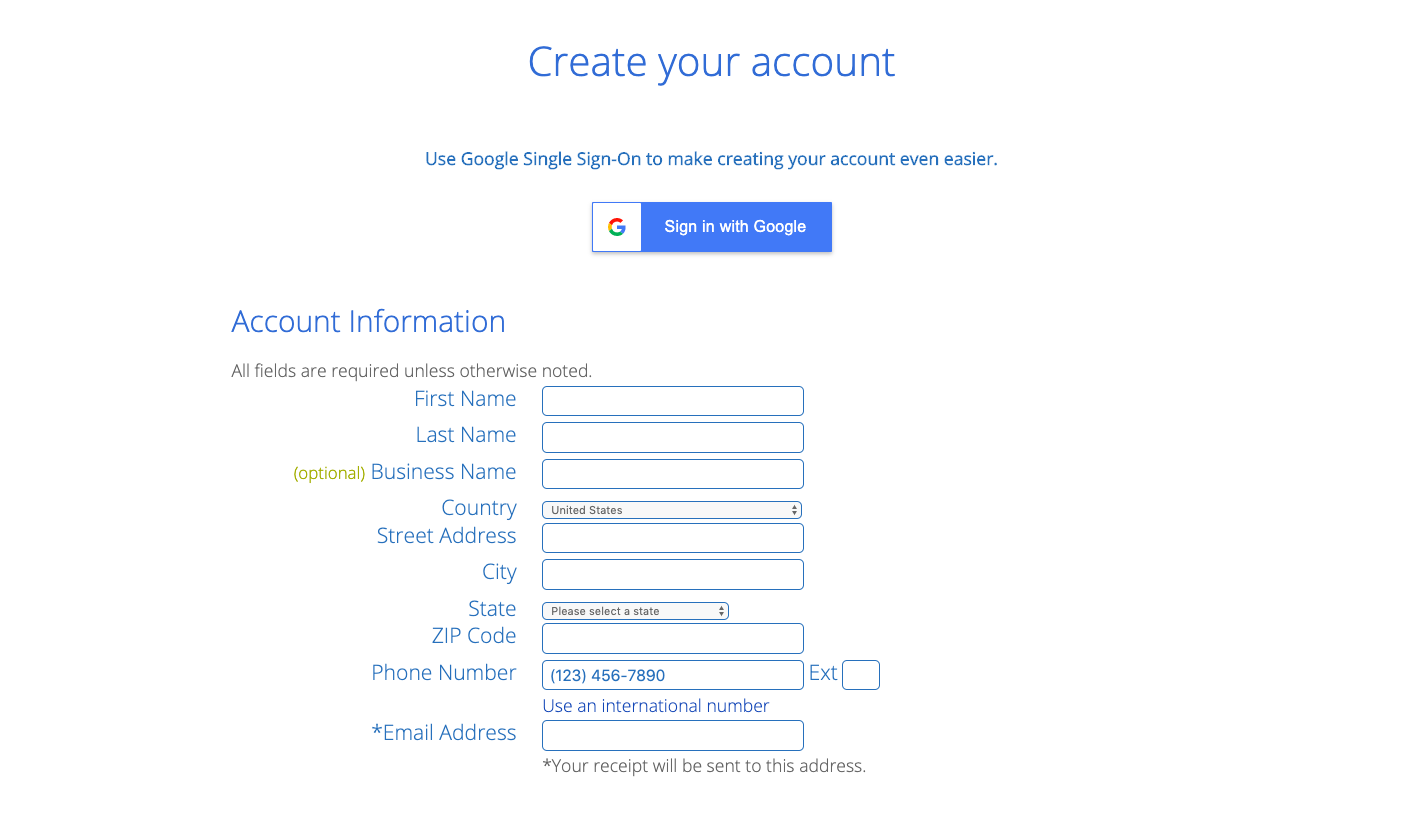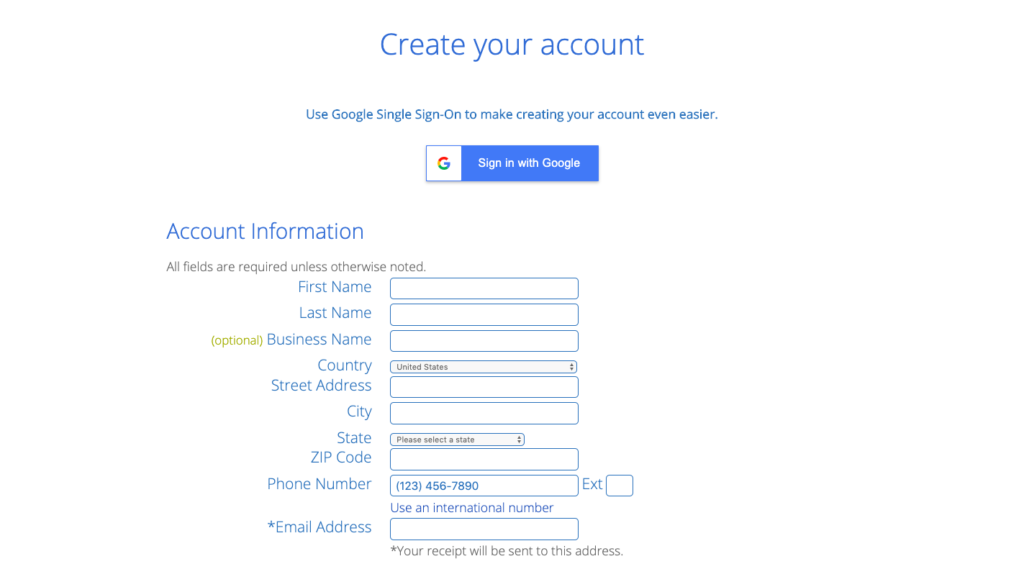 5. Choose your package and pay
This is where you'll select your hosting plan.
I recommend the 12-month plan for $2.95 a month, for a total cost of $35.40 for the year. But you can also choose a 24-month or 36-month plan.
What about package extras? You have the options to add on extra paid services like site backups, SEO tools, or site security.
I personally don't recommend any of these paid extras, because there are free WordPress plugins you can install that do the same things.
6. Congrats, you're done!
Now you're all set! Bluehost will automatically install WordPress for you.
What exactly is WordPress? WordPress is the content management platform that your blog will run on. Your WordPress dashboard is where you will go to edit the look of your blog, write blog posts, upload images, etc.
It's extremely easy to use, even if you're a total beginner.
More Blogging Tips
Looking for more blogging tips? Here are some of my best tips for new bloggers!