Note: Affiliate links may be used in this post. I may receive a small commission at no extra cost to you if you use my affiliate link. Full disclosure policy here.

37 Most-Asked Blogging Questions Answered
Today I am answering the most common blogging questions you might have!
These are the most-asked questions I hear from people who are curious about blogging. I often get questions like this from Blogging Her Way readers, so I thought it would be helpful to answer them all in one place.
If you are thinking about starting a blog or are new to the blogging world, these are some of the most common blogging questions, answered!
1. What is a blog?
A blog is a website that contains numerous articles (known as blog posts) about a particular topic or multiple topics. Blogs are typically updated regularly with new content, with the latest blog posts showing at the top.
More Info: What Is a Blog? Explanation for Beginners
2. What does "blog" stand for?
The word "blog" actually does not stand for anything. It's a shortening of the term "web log" which was used throughout the 1990s to describe early websites on the Internet where the creator posted short updates, essentially like an online log of their life. This was shortened to "blog" in 1997 and the word has stuck ever since!
More Info: What Does Blog Stand For? Here's the Meaning!
3. Who can start a blog?
ANYONE can start a blog. These days, it is easier than ever and does not require much more effort than doing something like creating a Facebook or Instagram account. You don't need any technical experience at all.
4. What is a domain name?
Your domain name is the unique address of your blog on the Internet. For example, my domain name is http://www.bloggingherway.com.
Most domain names end in .com but you can also purchase a domain name with a different ending such as .net or .org. A domain name costs less than $10, and it is even possible to get one for free. (More on that below.)
More Info: Is a .com Domain Better? Here's What to Know
5. What blogging platform should I use?
I recommend that ALL bloggers start a self-hosted WordPress.org website. This means you will need to purchase web hosting from a company like Bluehost (which costs $2.95 a month and includes a free domain name.) They will set up and install WordPress automatically on your domain for you.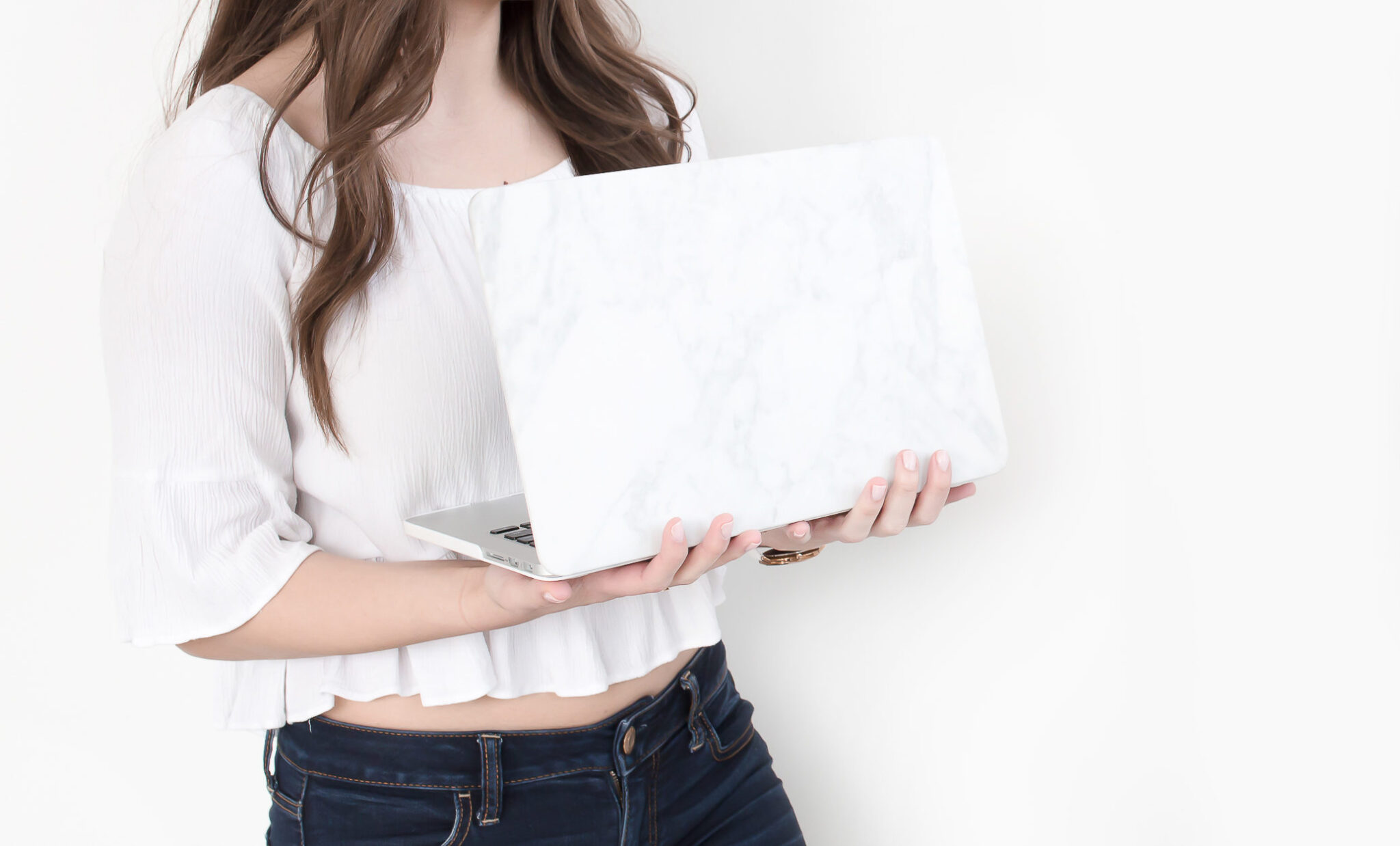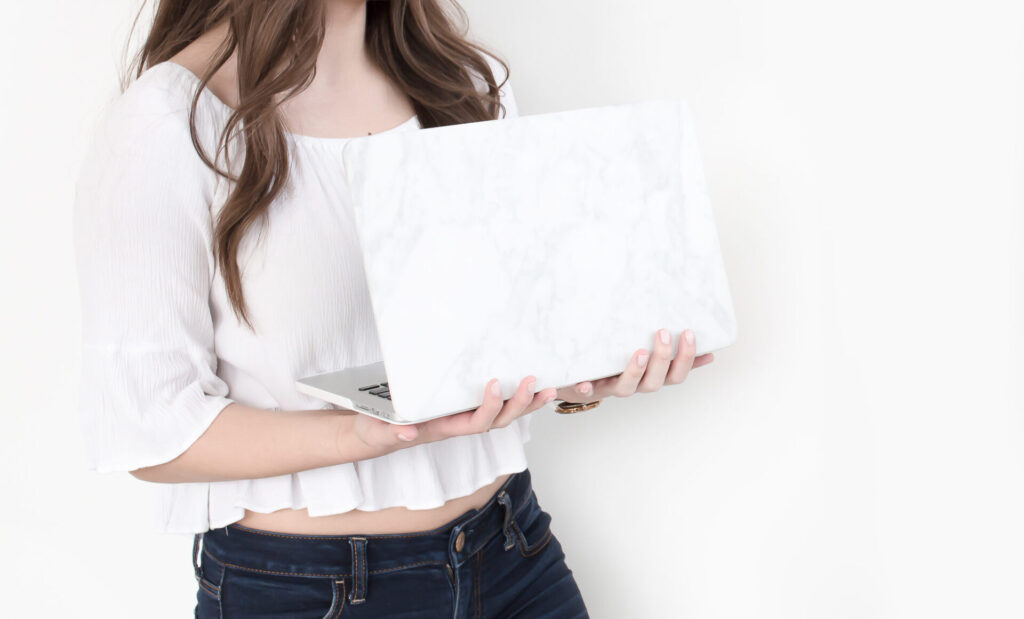 6. What's the difference between WordPress.org and WordPress.com?
WordPress.org is a free blogging software that powers the majority of the world's websites. To use it, you will need your own web hosting and domain name.
WordPress.com is a free blogging platform. However, the free version is very limited, and you cannot use it if you want to make money blogging. This is why I recommend that everyone starts a self-hosted WordPress.org website using Bluehost for less than $40 a year, especially if you want to monetize your blog.
More Info: WordPress.com vs. WordPress.org: Which Is Better?
7. What is web hosting?
Web hosting companies like Bluehost essentially offer "real estate" for your blog and keep it online. If your domain name is your blog's address, then you can think of web hosting as the land where your blog is actually built.
More Info: Bluehost Review: Web Hosting for Bloggers
8. How do I start a blog?
To start a blog, you just need to sign up for a domain name and web hosting through Bluehost. Even if you have not decided on a name for your blog yet, Bluehost will give you a credit so you can come back and choose one.
Once you sign up for web hosting, Bluehost automatically installs WordPress on your blog and then you will be able to log into your WordPress dashboard and start designing your blog, writing blog posts, adding images, etc.
More Info: How to Start a Blog for Beginners
9. What should I blog about?
When starting a blog, it's important to choose a niche, or topic that you are going to blog about. If you just want to start a personal blog for fun and to write about your life, then having a niche is not so important. But if you want to make money from your blog and turn it into a business, you will want a niche.
I always recommend choosing a topic you're passionate about, interested in, and/or have experience with already. Ask yourself if you can see yourself writing about this topic for years to come. (You can have a multi-niche blog if you don't want to limit yourself to just one thing.) If you don't actually enjoy what you're blogging about, you are more likely to get burnt out and give up.
More Info: What to Blog About: 150+ Profitable Blog Niche Ideas
10. What should I call my blog?
Choose a domain name that is catchy, easy to pronounce and spell, and professional. I recommend making sure the name you want is available as a .com ending because it's the most standard ending. It's difficult to change your domain name later on, so it's important to choose a name you like.
More Info: Blog Name Ideas: How to Choose a Blog Name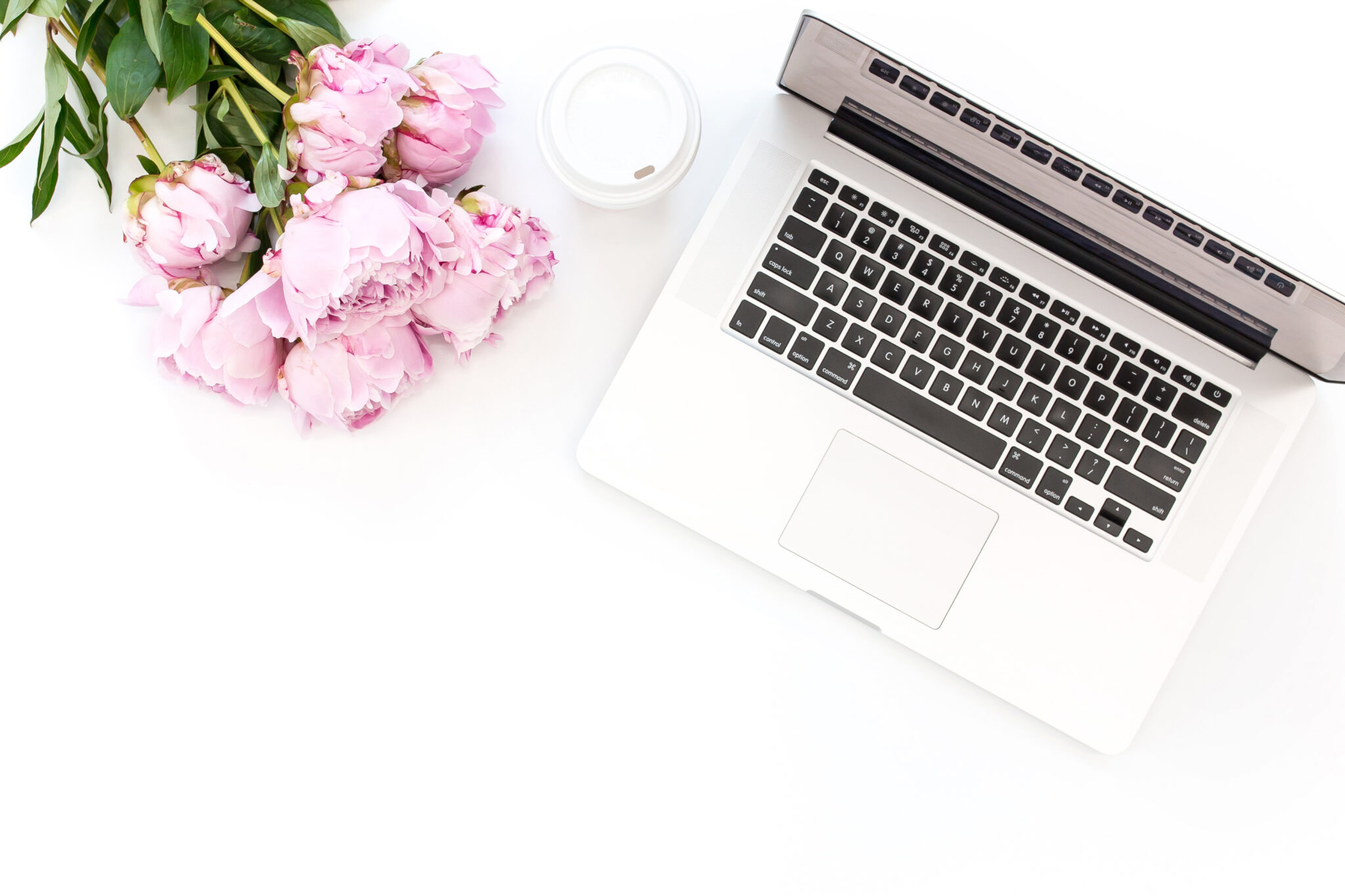 11. How do I change the design my blog?
Once you have started your blog, you can log into your WordPress dashboard and go to the "Appearance" tab to customize the design of your blog.
12. What WordPress theme should I use?
WordPress themes are templates you can install to change the design and layout of your blog. They are easy to customize and don't require you to do any coding on your blog. You will want to go ahead and change the WordPress theme from the default theme it comes with when you start your blog.
More Info: 5 Best WordPress Themes for Bloggers
13. Do I need to pay for a WordPress theme?
No, it's not necessary to pay for a WordPress theme. There are plenty of free themes out there, although they may not have as many customization options available as premium themes do, or offer customer support.
More Info: 10 Free Feminine WordPress Themes for Bloggers
14. What are WordPress plugins?
Plugins are small bits of software you can install on your blog to improve functionality. There are tons of great free plugins you can use to do things like protect your site from hackers and spam, optimize your blog so it loads quickly, add buttons to share your blog posts on social media, and much more.
More Info: 10 Best WordPress Plugins for Bloggers
15. How often should I publish blog posts?
There's no "magic number" to how many blog posts you should write or how often you should post. In the beginning, I recommend committing to a regular schedule posting once or twice a week. Once you have a solid base of content on your blog, you can drop down to a more infrequent publishing schedule.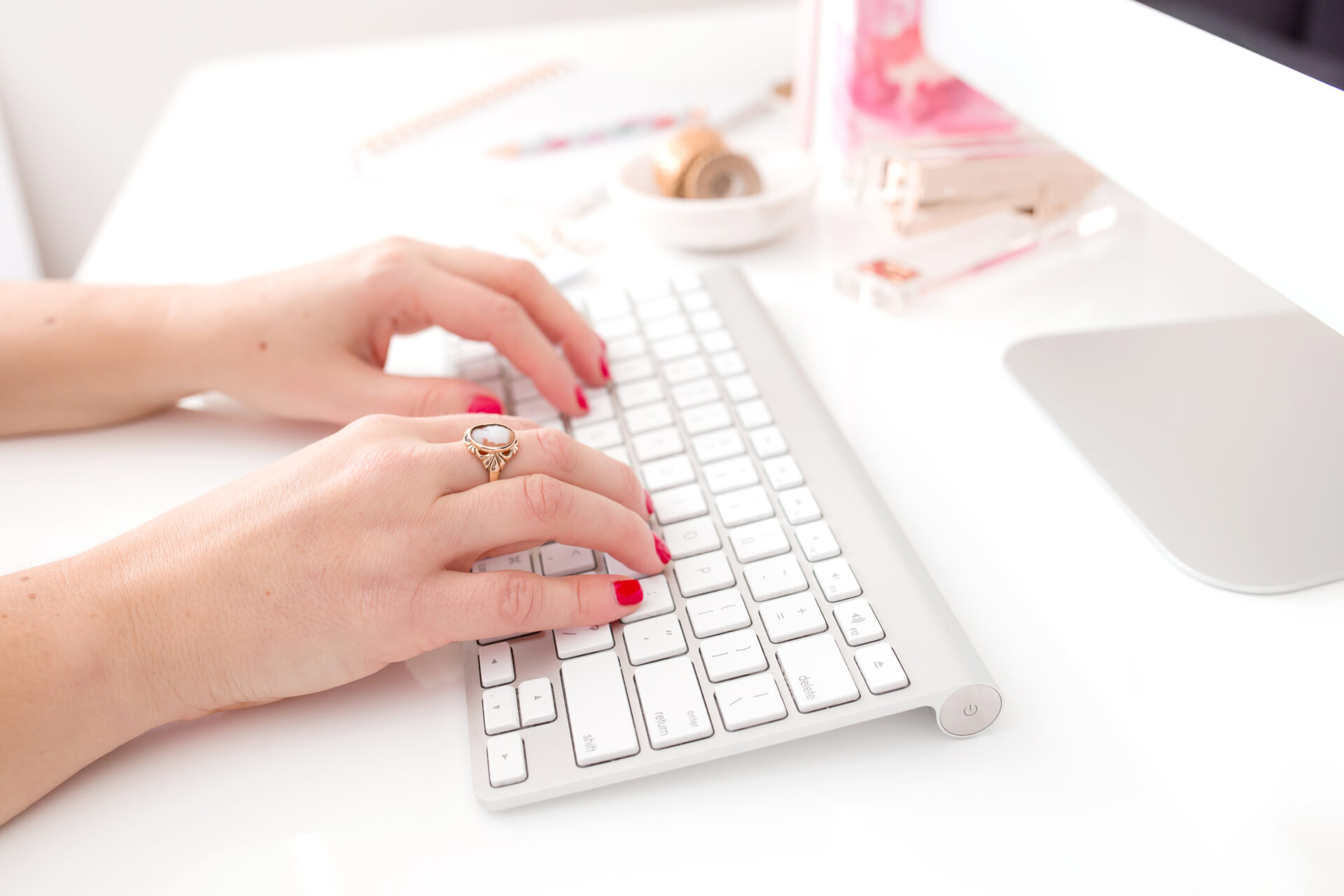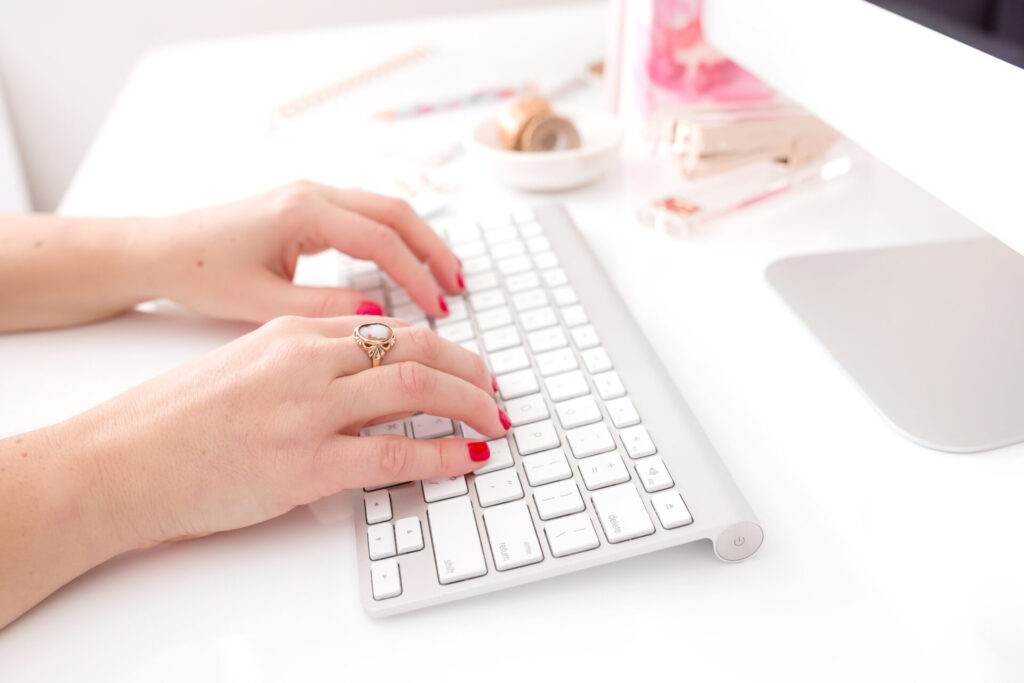 16. What kind of blog posts should I write?
It's important to write helpful blog posts that provide value to your audience. Think about how you can answer their common questions or share useful tips.
More Info: 5 Types of Blog Posts Every New Blogger Needs to Write
17. How long should a blog post be?
Again, there's no "magic number" answer to how long a blog post should be. I personally aim for at least 1,000 words, although some of my blog posts are much longer. (I can already tell that this one is going to be!)
The important thing is that you are covering the topic of your blog post thoroughly and providing as much detail as necessary, without writing fluff.
More Info: How Long Should a Blog Post Be?
18. Should I include images in my blog posts?
Yes, it's a good idea to use images in your blog posts. If you don't have your own photos to use, you can also use stock photos. One thing that's important to do is use a free plugin like Smush to optimize your images when you upload them to your blog, because large images can slow down your site.
More Info: My Review of Haute Stock Styled Stock Photography
19. What font should I use on my blog?
It's a good idea to use a large, easy to read font for your blog. Avoid script fonts or making your fonts any color aside from black or very dark gray or blue.
I use 18pt Poppins for my blog, and the headers are 22pt Montserrat.
20. What color scheme should I use for my blog?
You should not use any crazy clashing colors for your blog (like hot pink and neon yellow.) You also don't want to make the background color of your blog anything other than white. Save the colors for accents, like buttons and headers.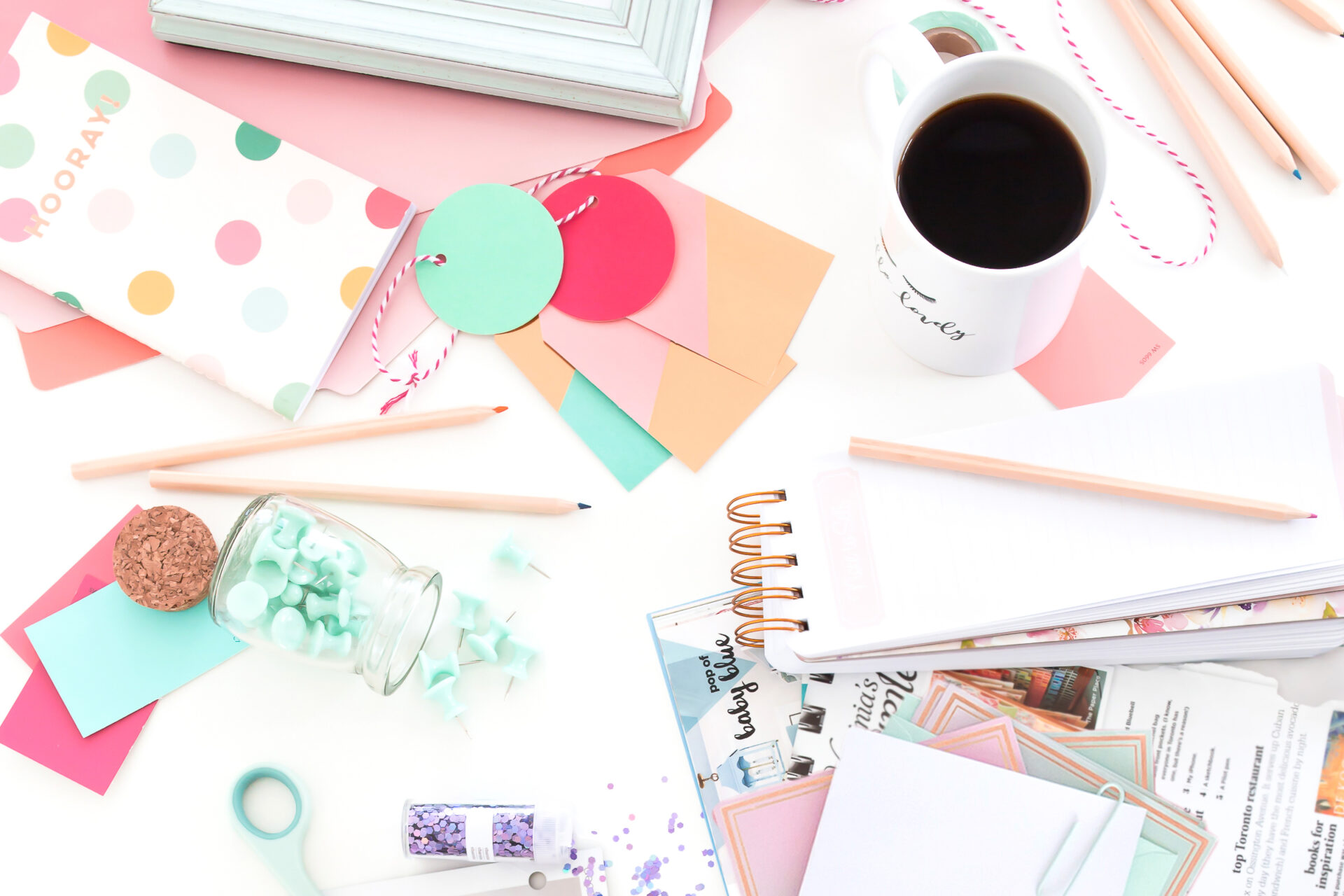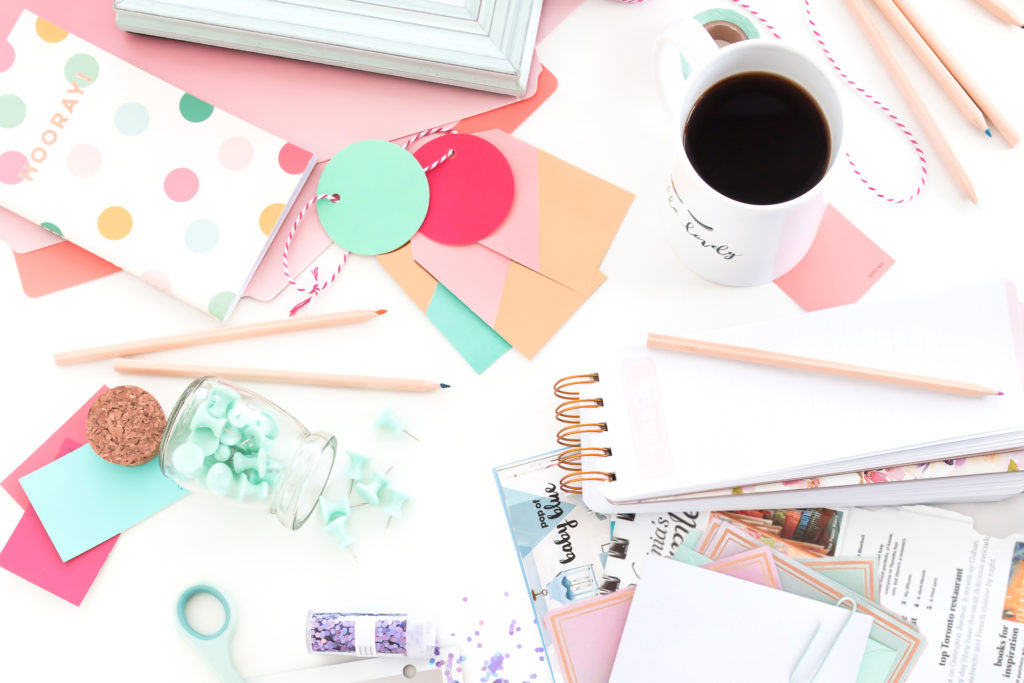 21. How do I come up with blog post ideas?
You might be worried about running out of ideas to write about. Luckily, there are many places you can look for inspiration! Other blogs, social media, and searching Google/Pinterest are some ideas. I also like to keep a running list of blog post ideas on my laptop that I can refer to whenever I need inspiration.
More Info: How to Find Blog Post Ideas: 7 Simple Ways
22. Can I blog anonymously?
Yes, it's possible to blog anonymously. In fact, I have started multiple successful blogs that were anonymous, as in I did not use my full name or have my photo anywhere. It's up to you to choose how private you want to be. You can always use a pen name and avoid sharing much personal information on your blog.
More Info: How to Blog Anonymously
23. Is it too late to start blogging?
No, it's not too late to start blogging! When I started blogging in 2017, I kept hearing the same thing – that the "best" time to start a blog had already passed, and it was now much harder to be successful at blogging. The truth is, blogs aren't going anywhere (and in fact they're only continuing to grow!)
More Info: Is It Too Late to Start Blogging?
24. How do bloggers make money?
Bloggers make money in a variety of ways. Most full-time bloggers (myself included) have multiple income streams. Some of the most commons ways are: displaying ads on your blog, affiliate marketing, working with brands on sponsored posts, and selling your own digital products or services.
More Info: How Do Bloggers Make Money? Top 5 Ways Explained
25. How can I get ads on my blog?
Ads are one of my favorite ways to make money blogging because they are passive income. You simply get paid based on how many people view your ads.
The best way to make money from ads is to join an ad network. They handle placing ads on your blog for you, and you get paid every month based on how many people view them. The more traffic your blog gets, the more you earn.
More Info: Top 5 Best Ad Networks for Bloggers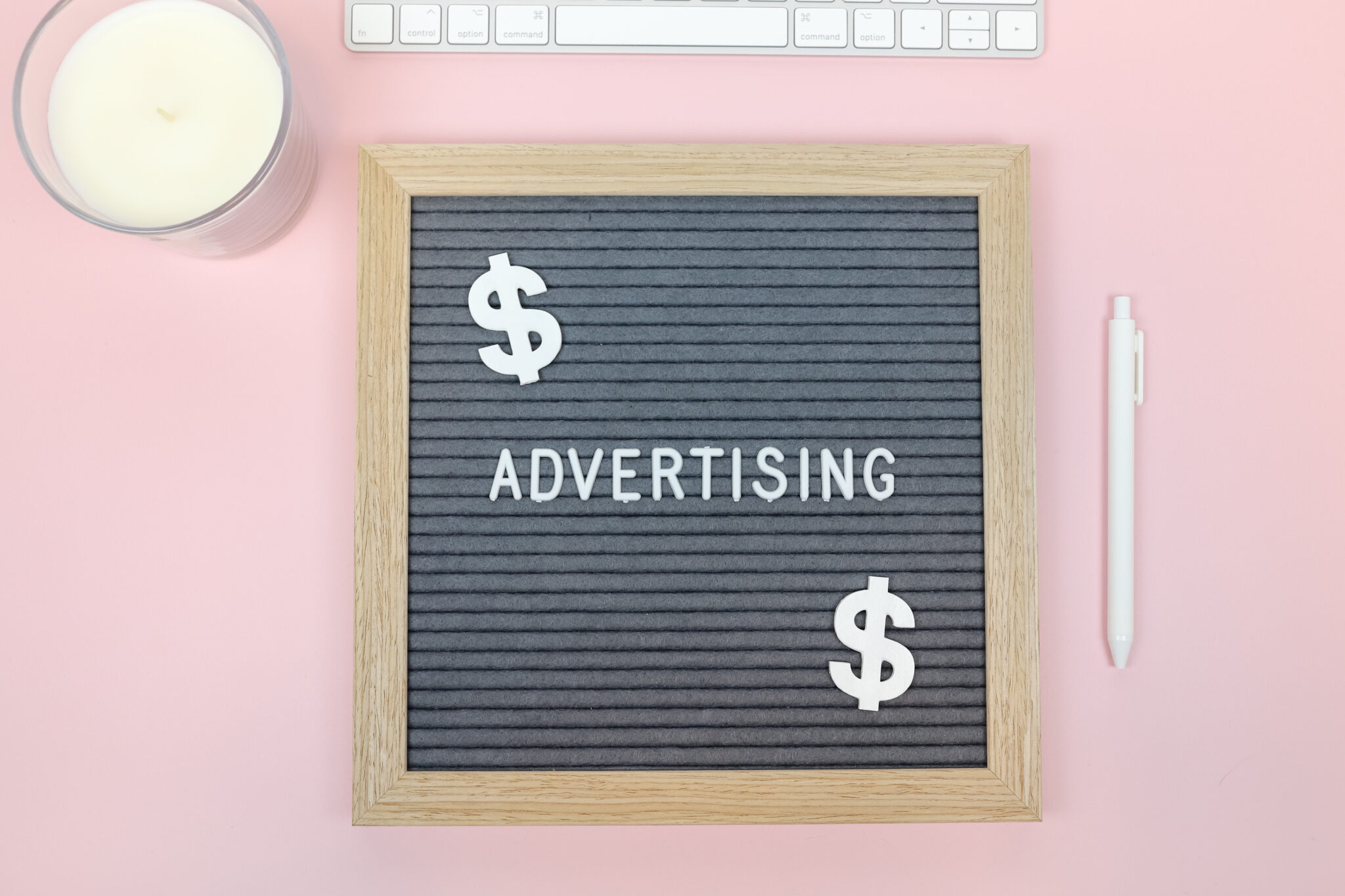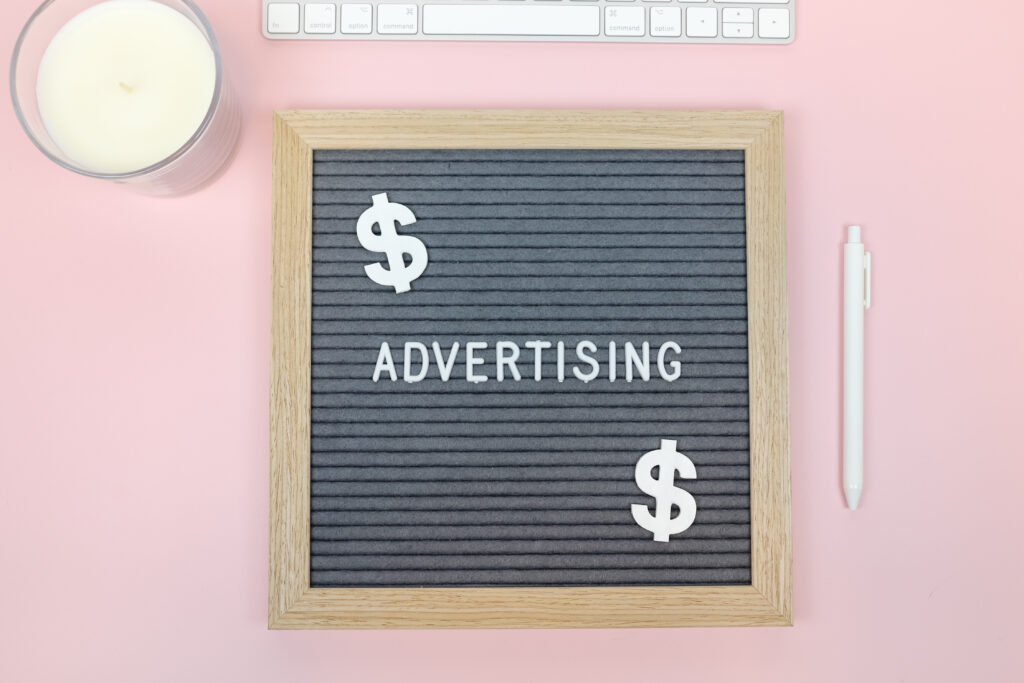 26. What is affiliate marketing?
Affiliate marketing is when you use links in your blog posts and earn a commission when someone clicks your affiliate link and makes a purchase.
This is another great way to make money blogging, and it is also passive income. Once you have written a blog post and added affiliate links to it, you can continue to earn money from it for months or years to come.
More Info: The Ultimate Guide to Making Money with Affiliate Marketing
27. How do I find affiliate programs to join?
Almost every company you can think of has an affiliate program. If there's a product or brand you love, Google the name plus "affiliate program" and you will usually find a link to sign up for their affiliate program if they have one.
I have also put together a massive free list of affiliate programs for bloggers!
More Info: 250+ Best Affiliate Programs for Bloggers
28. How long does it take to make money blogging?
Like I've said several times before, there's no "magic number" here either. Some people start making money from their blogs in the first month, while others might not see a single penny from their blogs for over a year.
Blogging is not a "get rich quick" scheme and you need to be in it for the long haul! Expect to commit to at least a year before you start making money.
More Info: How Long Does It Take to Make Money Blogging?
29. How do bloggers get paid?
Bloggers get paid in a variety of ways. If you are making money from ads and affiliate links, you will be paid by the ad network or affiliate program. The most common methods are direct deposit to your bank, or PayPal. If you sell your own products, you can accept payments directly through an ecommerce platform.
30. How much money can bloggers make?
Blogging can be very lucrative, and some of the highest-earning bloggers are making six and seven figures per year. There's really no other business where it's possible to earn so much and keep minimal expenses.
More Info: 17 Highest Paid Bloggers (And How Much They Earn)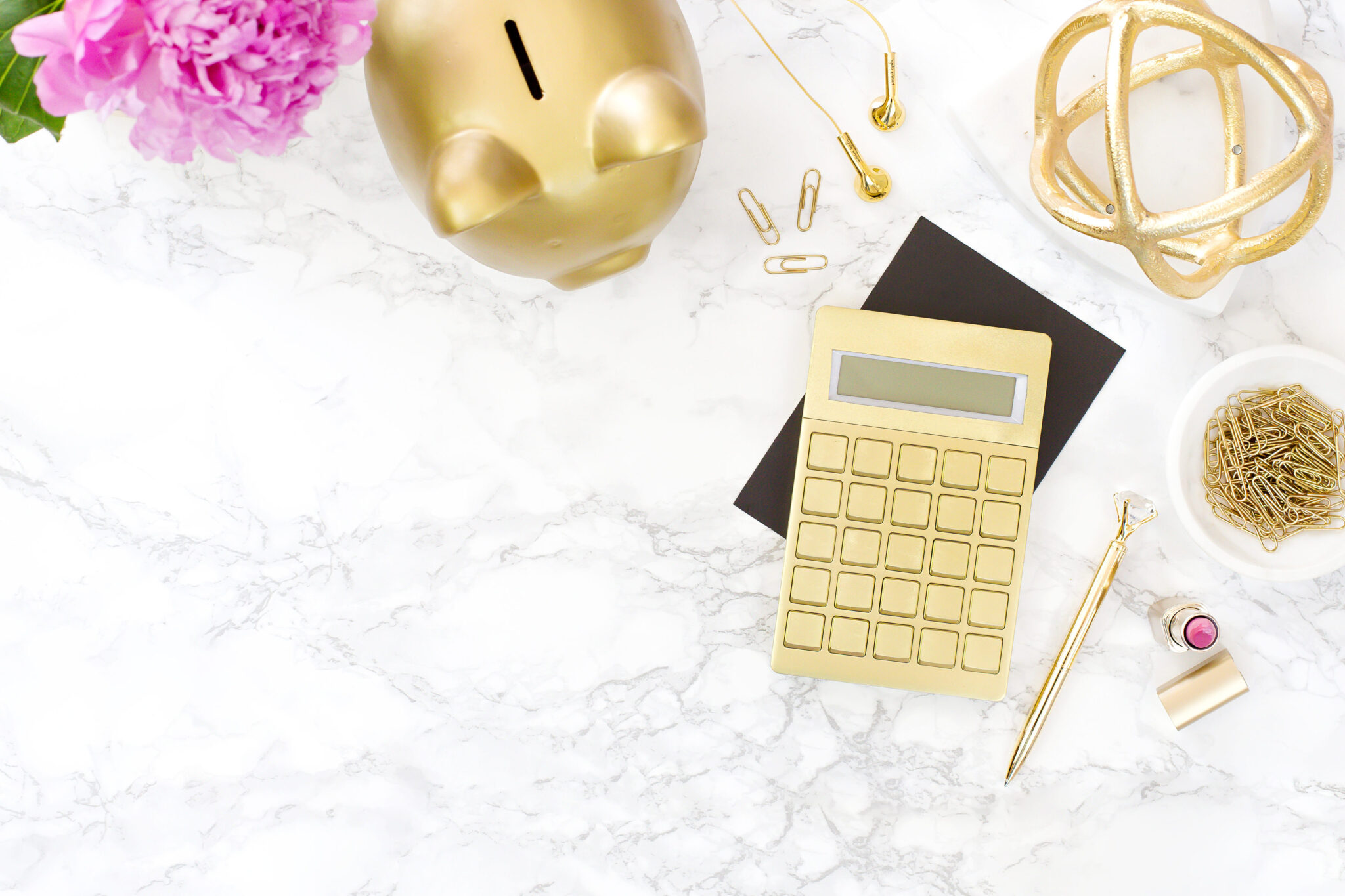 31. How many pageviews do I need to make money?
Here's another one of my "no magic number" answers. I have personally earned more from a blog that gets less than 20,000 pageviews a month (this one) than I have with other blogs that got 75,000 pageviews per month. It all depends on your niche, audience, and how you have monetized your blog.
More Info: How Many Pageviews Do You Need to Make Money Blogging?
32. How do I get traffic to my blog?
There are many ways to get traffic to your blog, with the best methods (in my opinion) being SEO, Pinterest, and then other social media.
33. What is SEO?
SEO stands for search engine optimization and it's the process of getting your blog posts to rank in the Google search results. This is one of the best ways to drive traffic to your blog, but it can take a while to work.
With a brand new blog, it can take Google anywhere from 12 to 18 months to start viewing your blog as a legit source and sending traffic your way.
More Info: 5 Smart SEO Tips for Bloggers
34. How do I use Pinterest to get traffic?
Pinterest is a sort of "visual search engine" which also makes it great for getting traffic. This is how I get the majority of my blog traffic actually!
Unlike SEO, you can see results from Pinterest much faster. I recommend the online course Pinteresting Strategies to learn exactly what to do.
More Info: Pinteresting Strategies Review + Discount Code
35. What about social media?
As a new blogger, I would focus only on SEO and Pinterest at first. If you try to tackle everything at once, you can become overwhelmed quickly.
However, social media platforms like Instagram, TikTok, Twitter, and Facebook can also be helpful for driving traffic to your blog. And if you want to make money working with brands on sponsored content, it's especially helpful to have an audience on social media, particularly Instagram.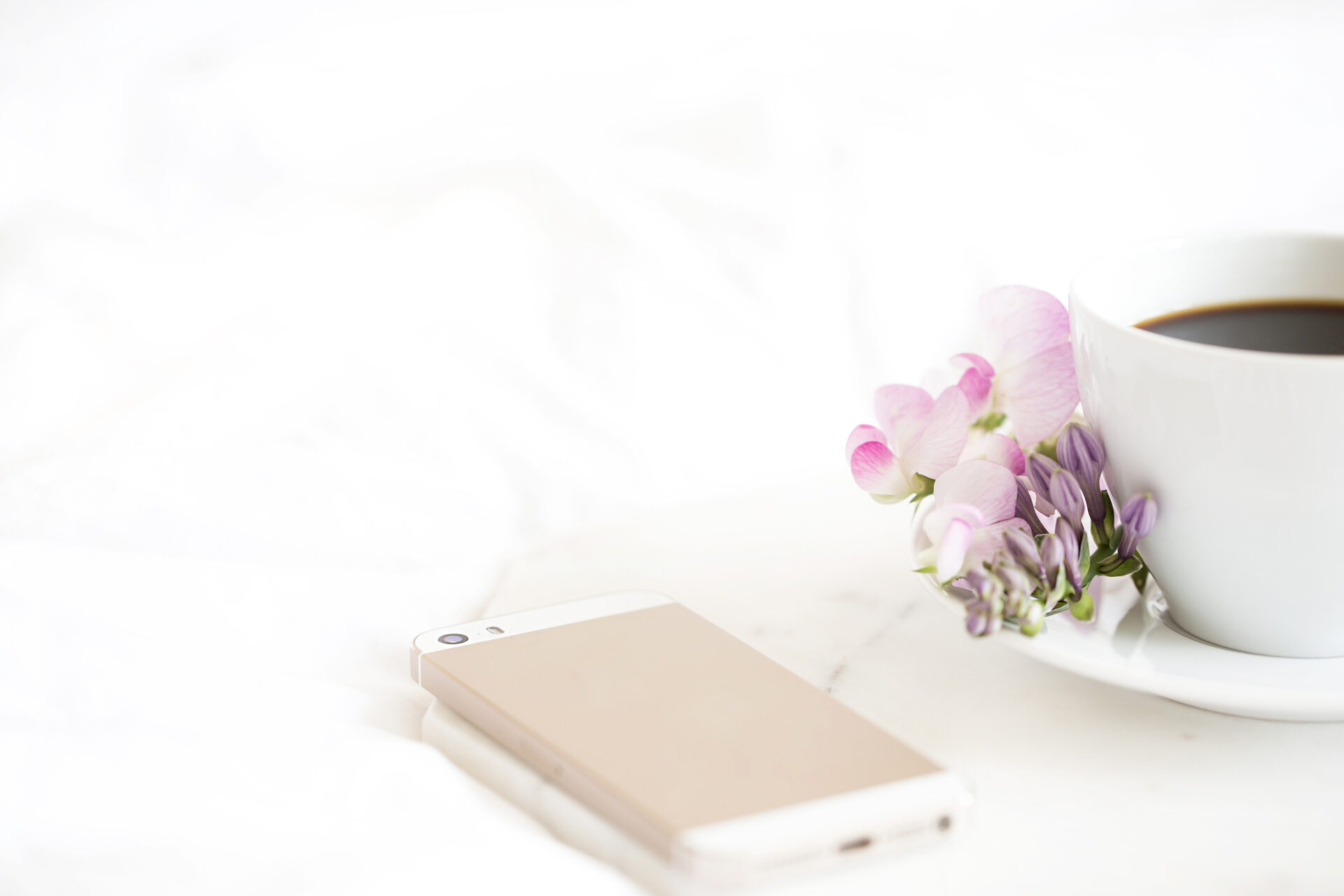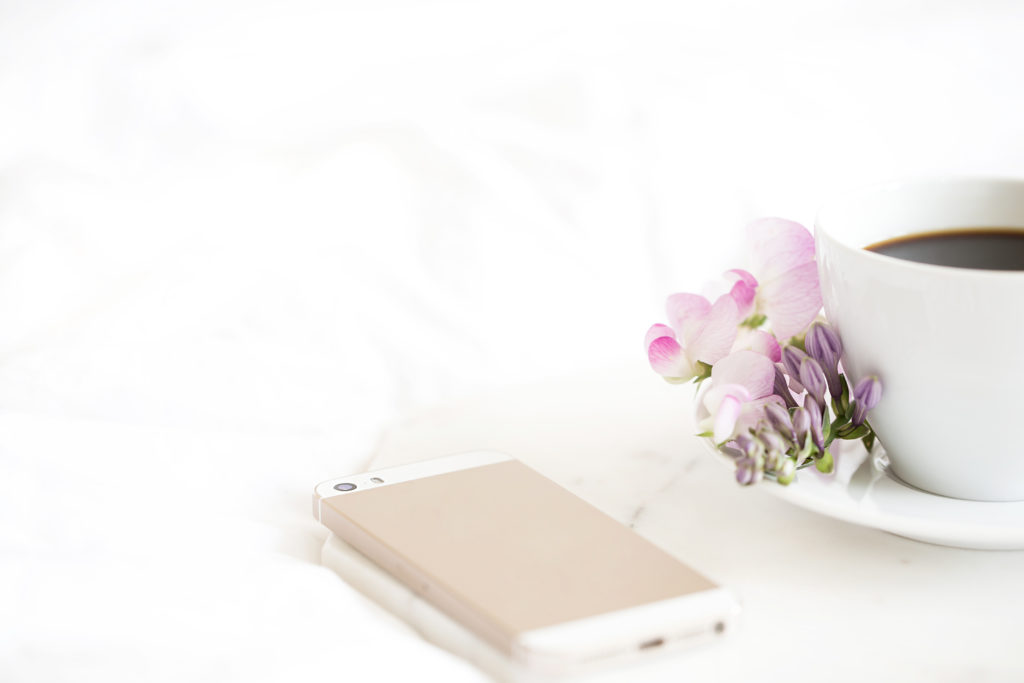 36. How do I make my blog look more professional?
Some things you can do to make your blog look professional are investing in a premium WordPress theme for your blog, using high-quality images (stock photos are fine if you don't have your own), keeping your fonts and color scheme simple, and proofreading your blog posts to make sure they're free of errors.
More Info: How to Make Your Blog Look Professional
37. How do I learn more about blogging?
Google and Pinterest are your friends! There's tons of great free info out there on the Internet if you search for it. Read blogs, watch YouTube videos, join Facebook groups for bloggers. If you are feeling stuck and want to take your blog to the next level, you can invest in ebooks and online courses to help you get there.
More Info: The Best Blogging Courses