Note: Affiliate links may be used in this post. I may receive a small commission at no extra cost to you if you use my affiliate link. Full disclosure policy here.

Is It Too Late to Start Blogging?
Is it too late to start blogging?
This is a question that I hear a LOT from aspiring bloggers who are curious about blogging, but aren't sure if it's still worth getting started.
Many people seem to be under the impression that they have "missed the boat" when it comes to blogging. They think that it's too late to start a blog and actually make money from it, that you needed to get started years ago to be successful.
But can I let you in on a little secret? That isn't true at all!
In fact, when I started blogging in 2017, people were saying the same thing. If I'd listened to the people who said it was "too late" to start blogging, then I wouldn't be where I am today! (A full-time blogger who has started and sold multiple successful blogs, and earns six figures from blogging.)
The same naysayers who say that blogging is dead are the ones also saying that it's too late to start a blog now and become successful.
But the truth is, it's not too late to start blogging at all. There's actually no better time than right now to get started. You'll never know unless you try!
Blogs aren't going anywhere any time soon, and it's still very possible to make money blogging and become a full-time blogger.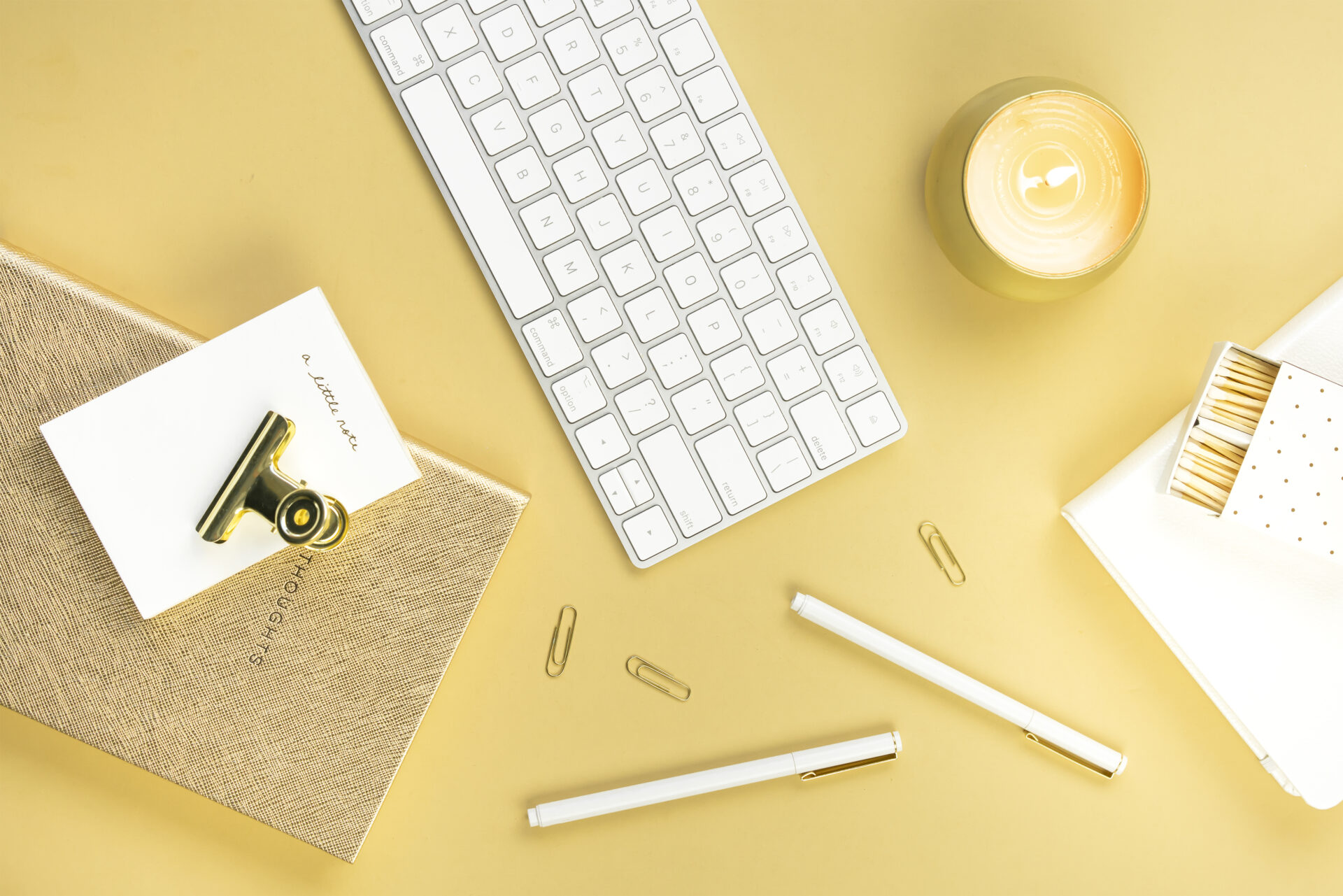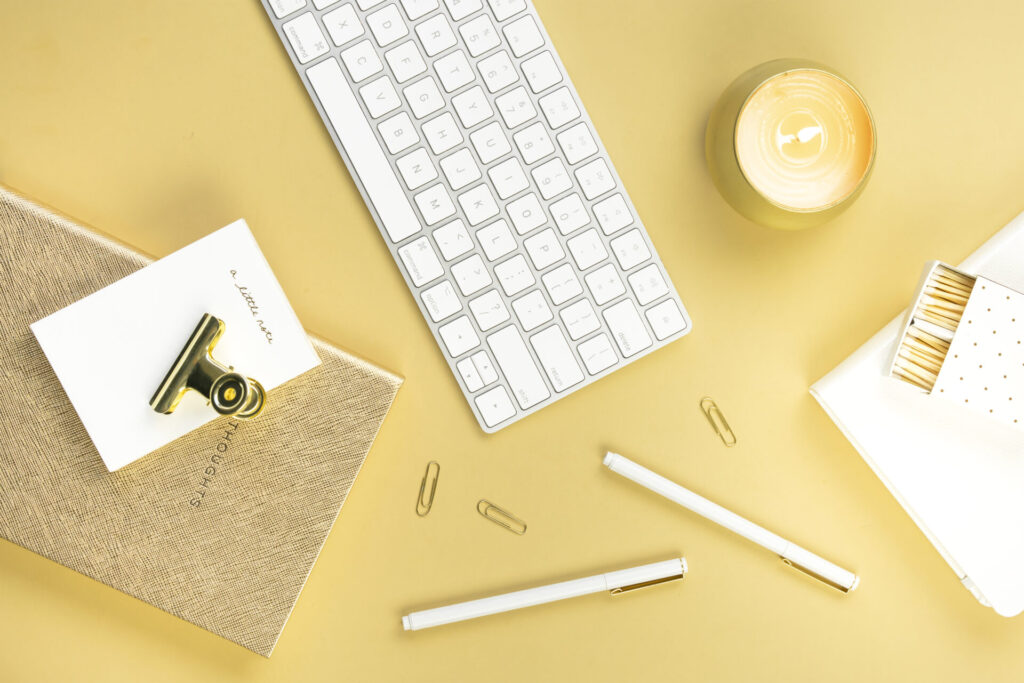 Why You Should Just Start Now
As I mentioned, when I started my first blog in 2017, people were saying then that it was already too late to start a successful blog and make money.
I had already put off starting a blog for over six months at that point, but then I finally stopped thinking about and actually just got started.
And within six months, I was earning over $1,000 a month from my blog. I went on to start to start two more blogs the next year, another one the year after that, and another one the year after that. Pretty soon I was running multiple successful blogs and earning a full-time income from blogging.
I was able to quit my corporate consulting job and work for myself full-time as a blogger, while following my dreams of traveling the world!
If I had talked myself out of blogging because it was "too late to get started" then I would still be stuck working in a corporate job I disliked, with no freedom.
There's always going to be the doom and gloom crowd saying that it's too late to start blogging, or that the "golden age" for blogging has already passed, or that it's harder to make money now than several years ago. But you just have to tune them out and know that blogging is still very much a viable business!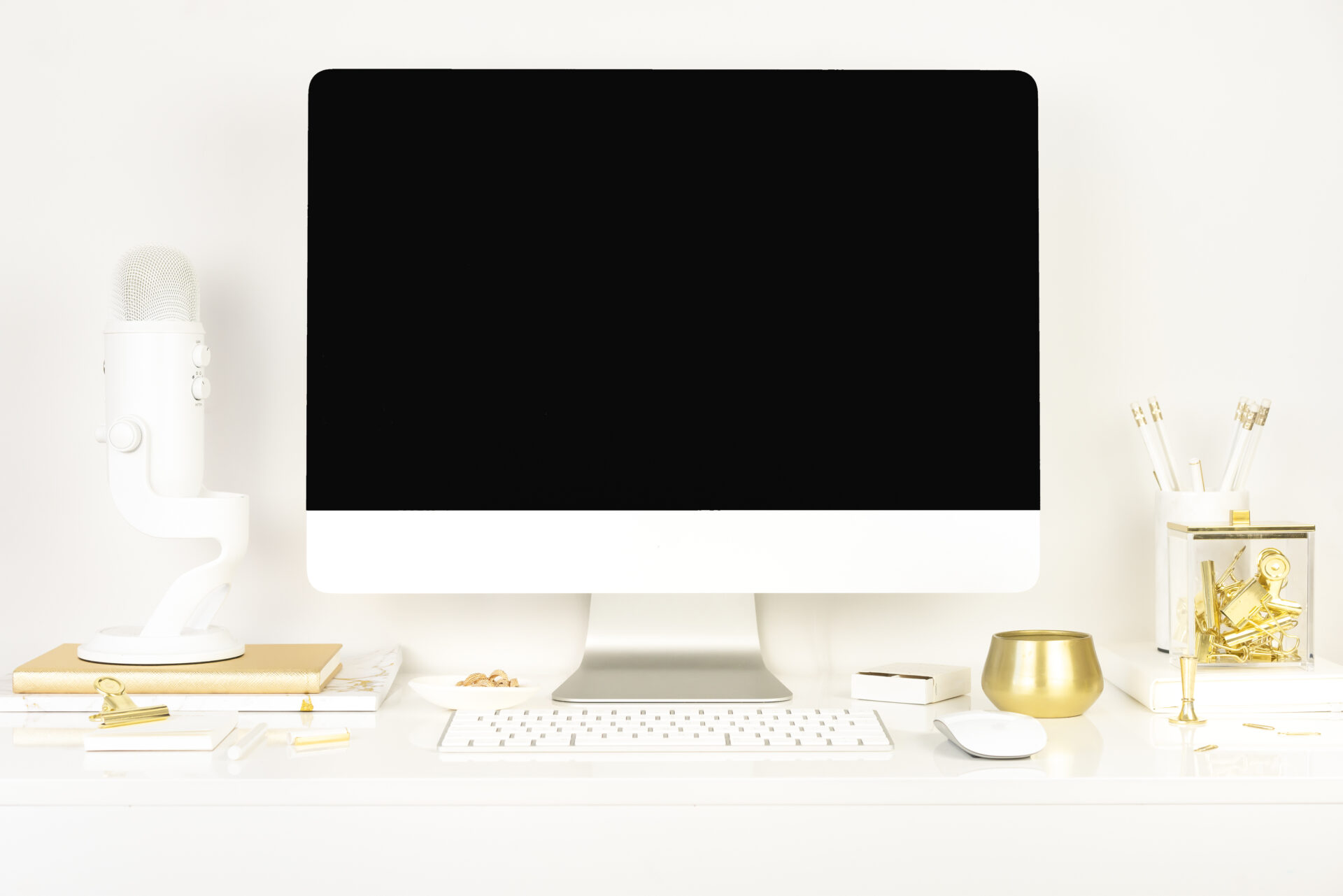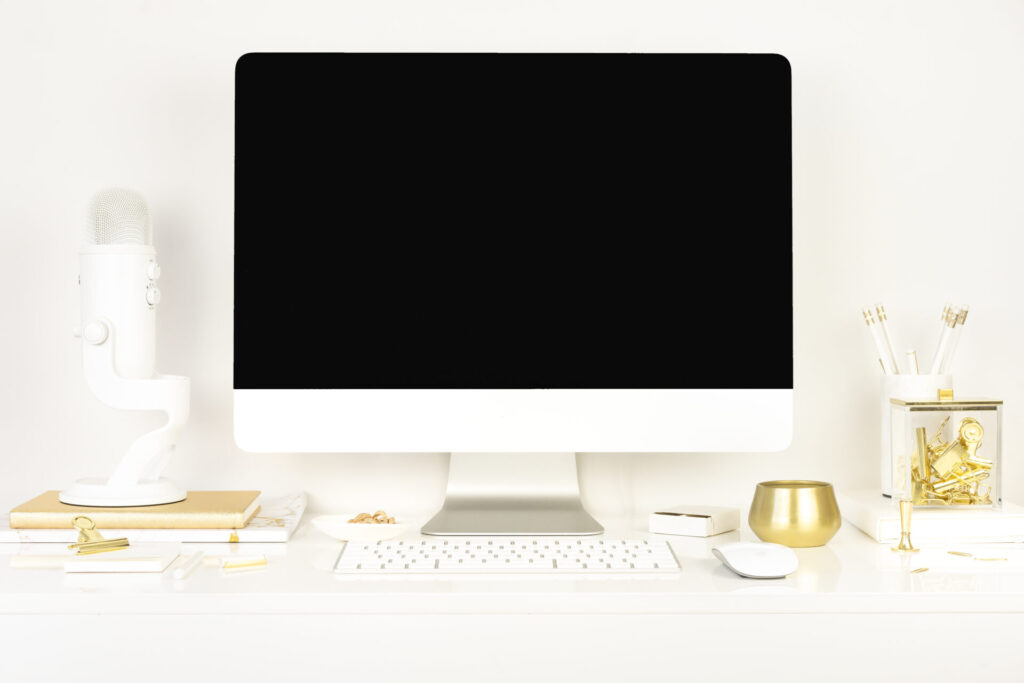 The Evolution of Blogging
The origin of blogging and the history around blogs is very interesting. I wrote more about it in my post about the definition of a blog.
The word "blog" did not even exist until 1994, when it was coined as a shortened form of "weblog." In the early days of the Internet, a blog referred to a personal website that was updated with new content (called blog posts) showing in reverse chronological order, with the newest blog posts at the top of the page.
Blogs were essentially online journals back then, where a blogger could share their thoughts, opinions, stories, and musings with the world.
This "online journal" format of blogging continued to be popular until the early 2010s, when the meaning of blogging started to shift.
Personal blogs still exist today, but you'll also find a lot more "informational" blogs now. Blogs like the one you're reading right now, for example! When people have questions or are looking for information online, blogs are now a popular source as opposed to being just for sharing personal updates like the used to be.
For instance, many people use food blogs to find new recipes, travel blogs to plan their next vacation and get travel tips, hobby blogs to learn a new skill, and personal finance blogs to get smarter about money.
Blogging this way (providing helpful info to your audience) is the key to success!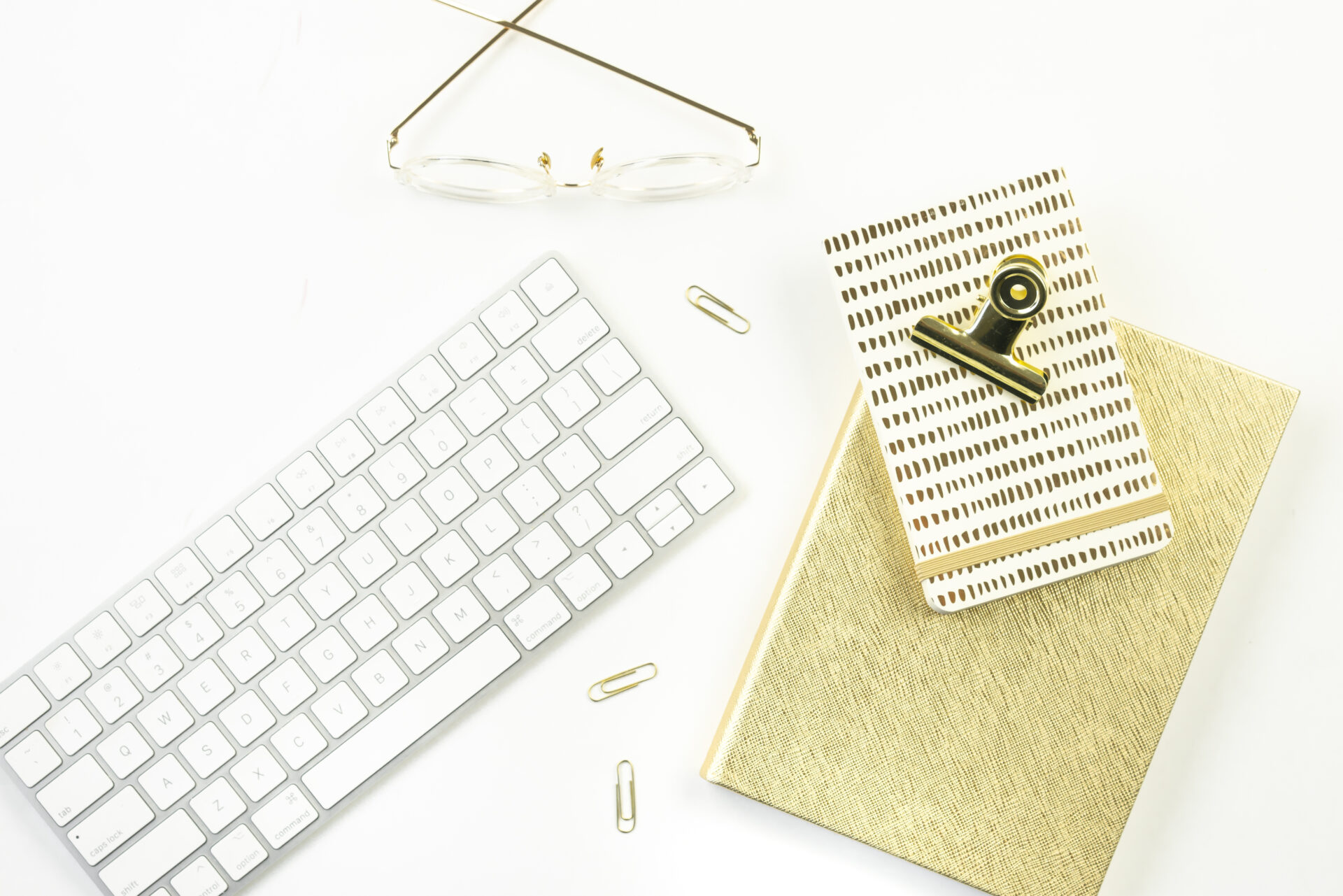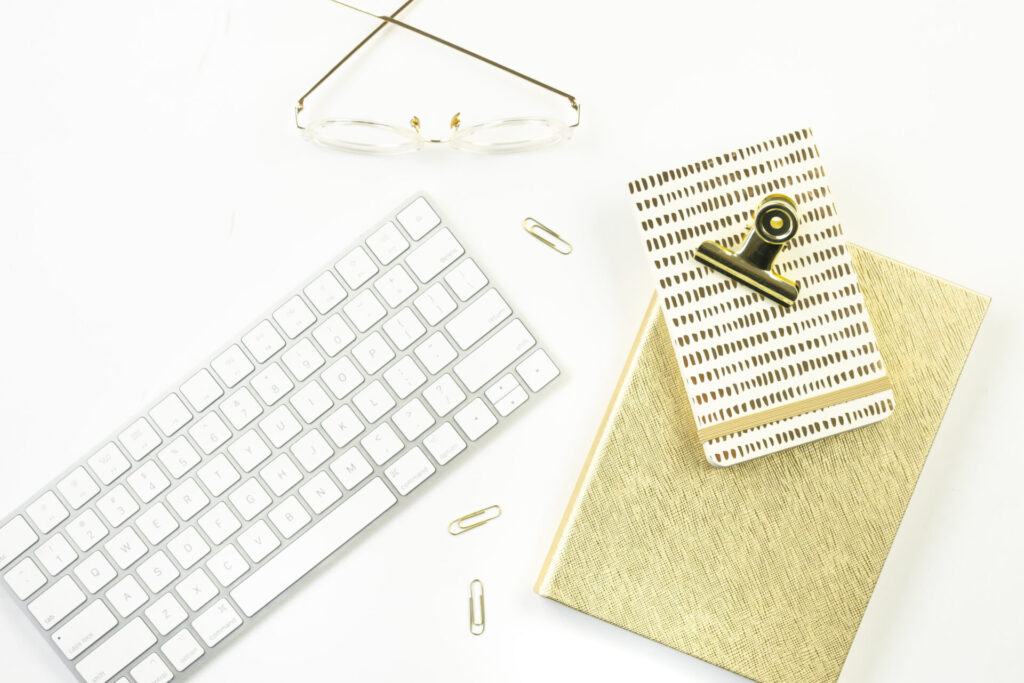 Why Blogging Is Still Relevant
You might be wondering is blogging is really still relevant these days when there are so many other types of media and content vying for attention.
What about Instagram, YouTube, Facebook, and TikTok? Isn't video content and social media influencers the way of the future?
First of all, a blog is a platform that YOU own. An app like TikTok or Instagram could shut down tomorrow, and you'd lose everything. Or your account could be banned, or the app's algorithms could change yet again and stop showing your content to anyone. You have no control over your content or audience.
But with a blog, you have 100% control over your content and audience.
And people are absolutely still turning to blogs online. Here are few recent statistics about blogging to show you how relevant it still is:
77% of Internet users engage with blogs
39% of Internet users read blogs more than three times a week!
Blogs are rated the 5th most trustworthy source of information online (WAY ahead and social media platforms)
61% of consumers have purchased something after reading about it on a blog
The number of blogs online increased by 10 million from 2014 to 2020
So blogging isn't going anywhere anytime soon.
In fact, the number of blogs online is still growing steadily! And people are still reading blogs, especially to find the answers to their questions, learn how to do something new, and seek product recommendations.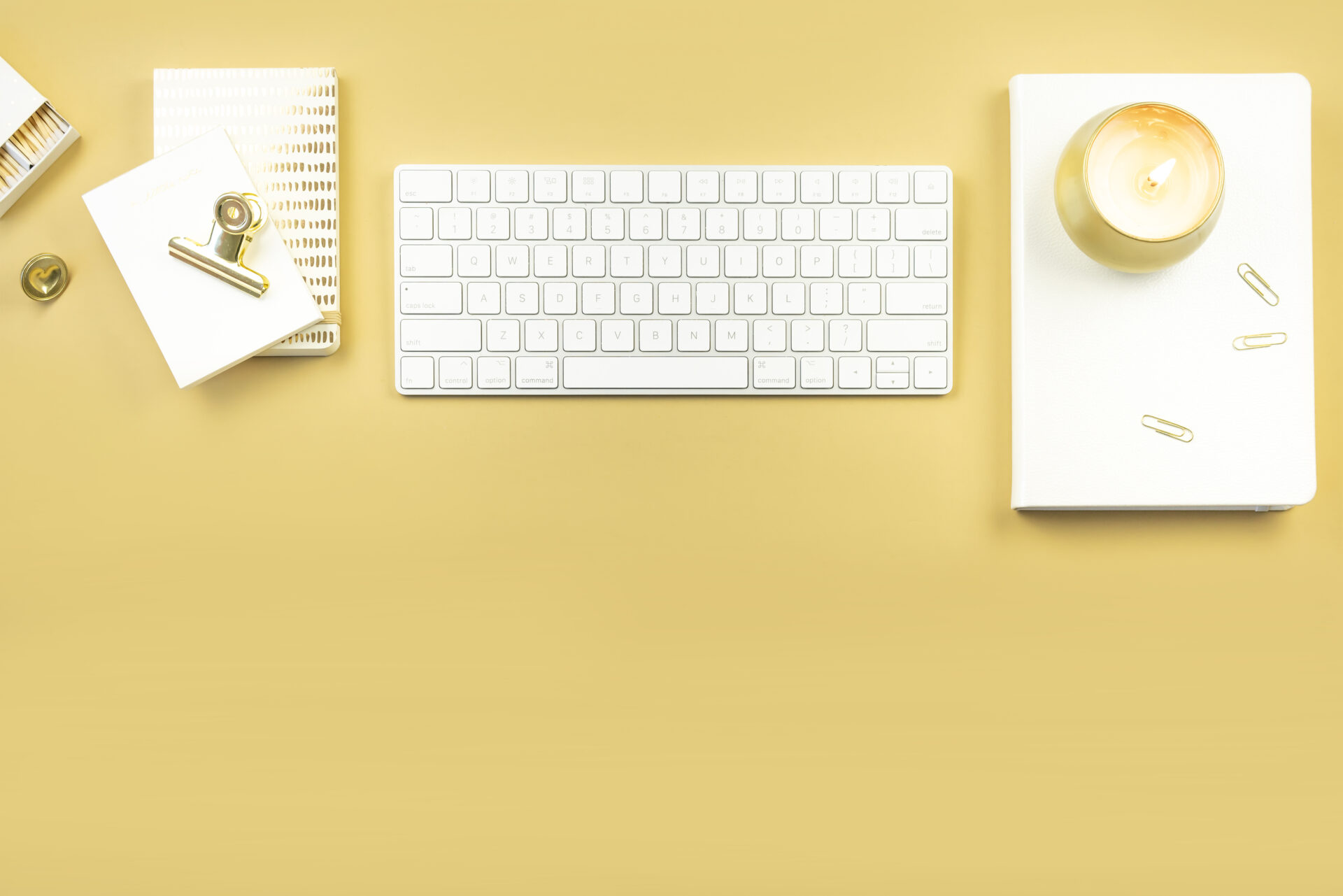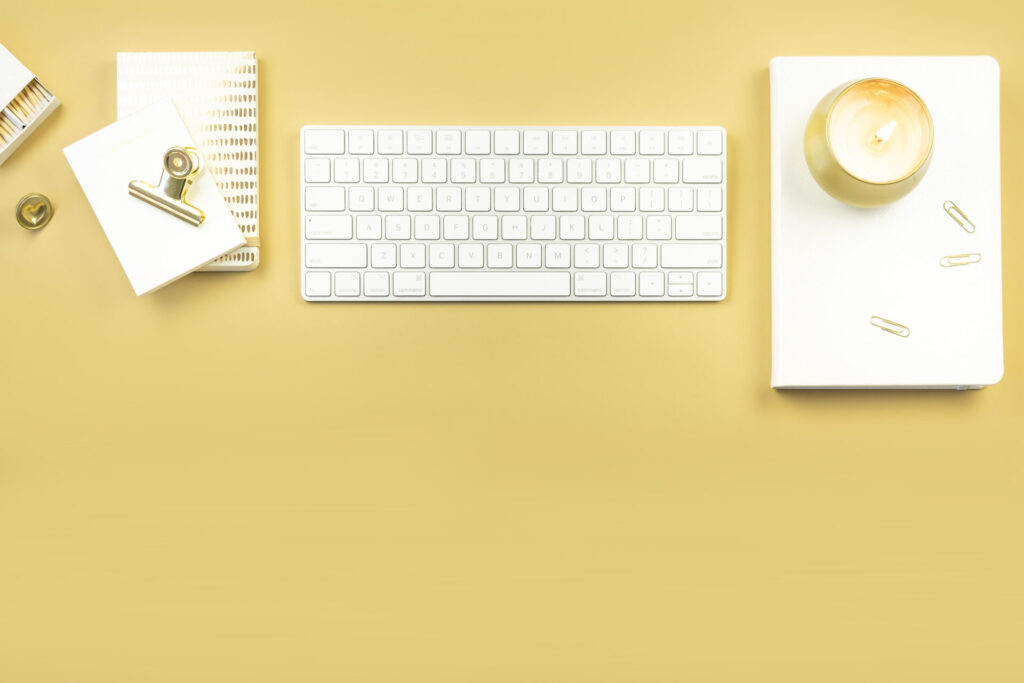 Your Unique Perspective
Another reason that it's never too late to start blogging is because there is no one exactly like YOU out there sharing your unique perspective yet.
You might not realize it, but YOU have a unique voice, and you have something important to say and something valuable to offer that no one else can.
There might be a hundred thousand other blogs out there on the topic that you want to blog about, but none of them can offer your unique perspective.
Related: What to Blog About: 150+ Profitable Blog Niche Ideas
For example, you might want to start a mom blog but think, who would listen to me? But maybe there are other moms out there in a similar position to you (say, single moms trying to balance working full-time and parenting solo) who could really benefit from hearing what you have to say.
Or maybe you're passionate about travel and are thinking about sharing a travel blog to share your tips, tricks, and travel guides with others. Yes, there are already plenty of travel blogs out there, but no one has had your exact experiences or can offer the same perspective and insight as you can.
You don't even have to be an "expert" in a topic in order to start a blog about it.
It just needs to be something you're interested in and can see yourself writing about long-term. (And if you can't think of just one topic you'd like to stick to writing about, you can always consider starting a multi-niche lifestyle blog.)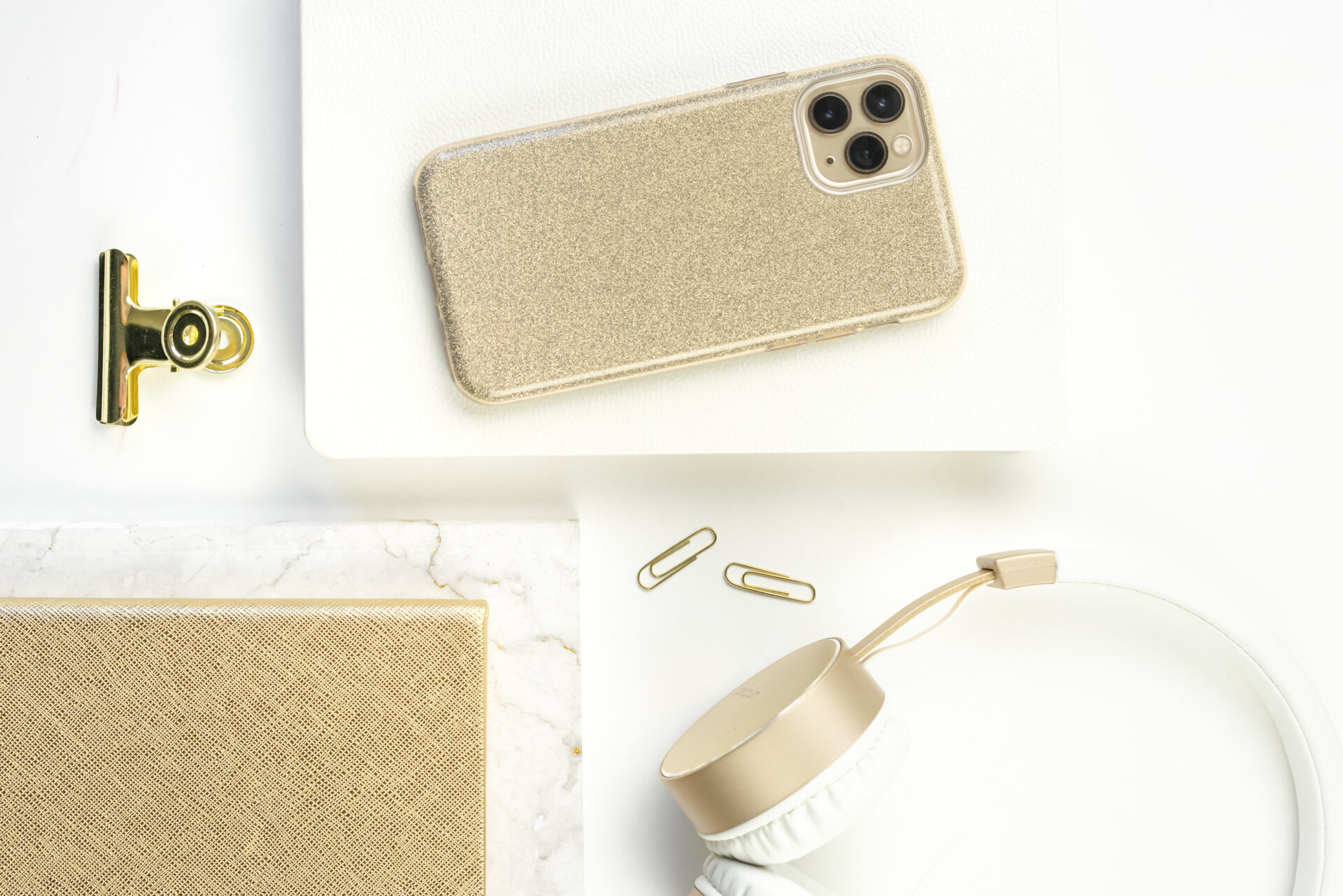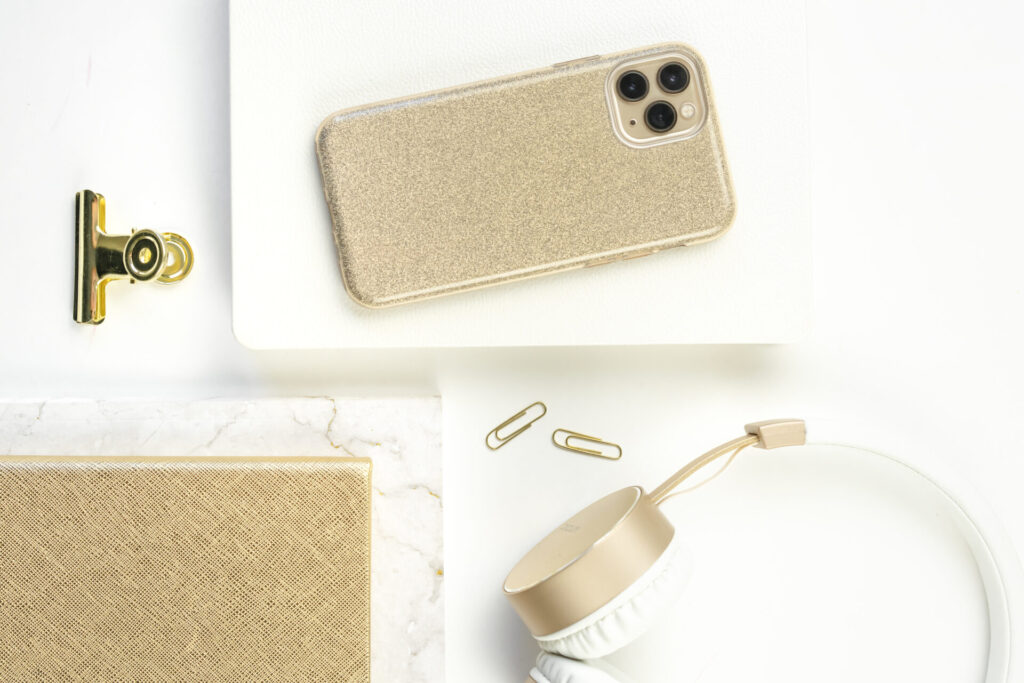 How to Start a Blog
If I've convinced you that it's not too late to start blogging (and in fact right now is always the BEST time to get started) here's a quick tutorial for you.
I have also written an in-depth guide on how to start a blog for beginners that will walk you through the entire process step-by-step.
But below you'll find a quick guide to help you get your blog up and running with Bluehost in less than 15 minutes. It's actually a lot easier than you think!
1. CLICK HERE AND THEN CLICK THE "GET STARTED" BUTTON:
2. SELECT YOUR HOSTING PLAN
Which plan should I choose? I recommend the Basic plan for new bloggers.
I'm personally on the Plus plan, but that's only because I run multiple blogs. Otherwise I would probably choose the Basic plan!
3. PUT IN YOUR DOMAIN NAME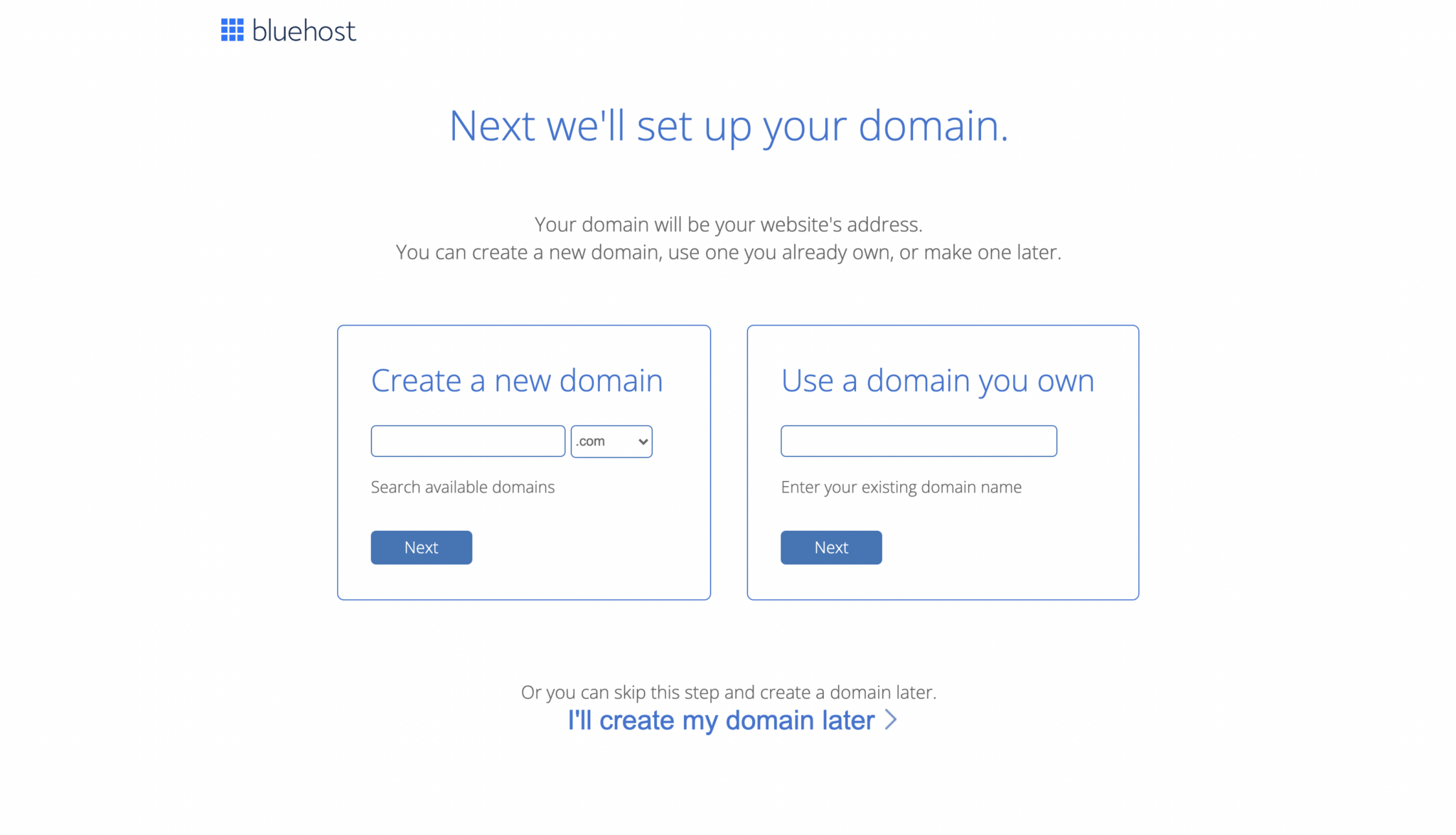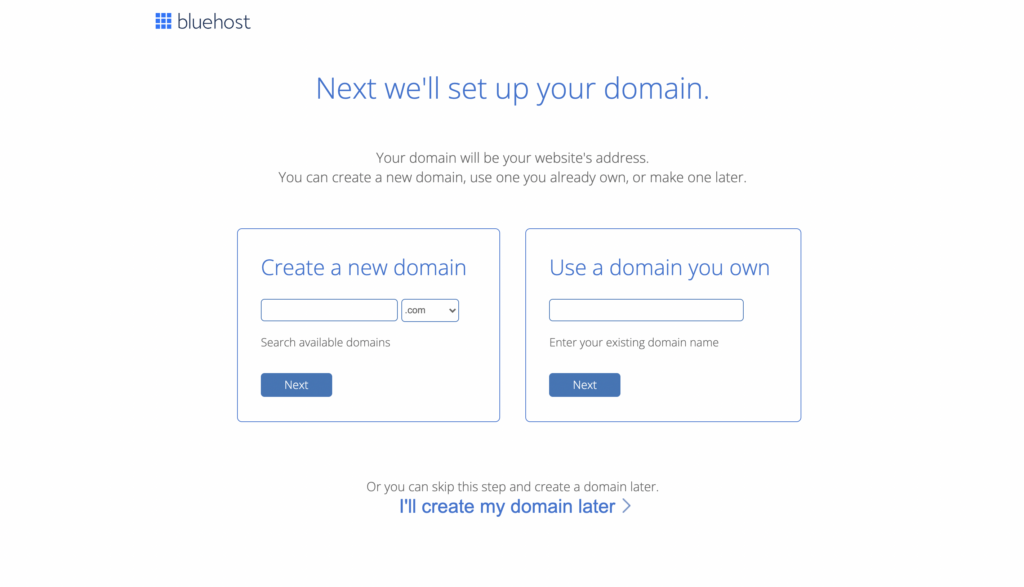 This is where you'll put in the domain name that you want to use for your blog.
Related: How to Choose a Blog Name & Blog Name Ideas
What if I haven't decided on a name yet? If you haven't decided on a domain name for your blog yet, click "I'll create my domain later." Or you can wait a couple seconds and this offer will pop up on the screen: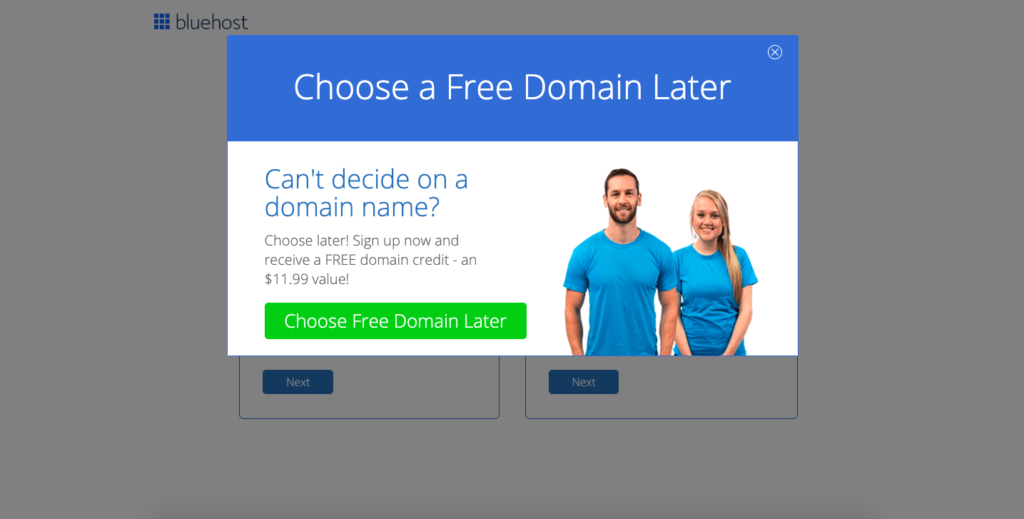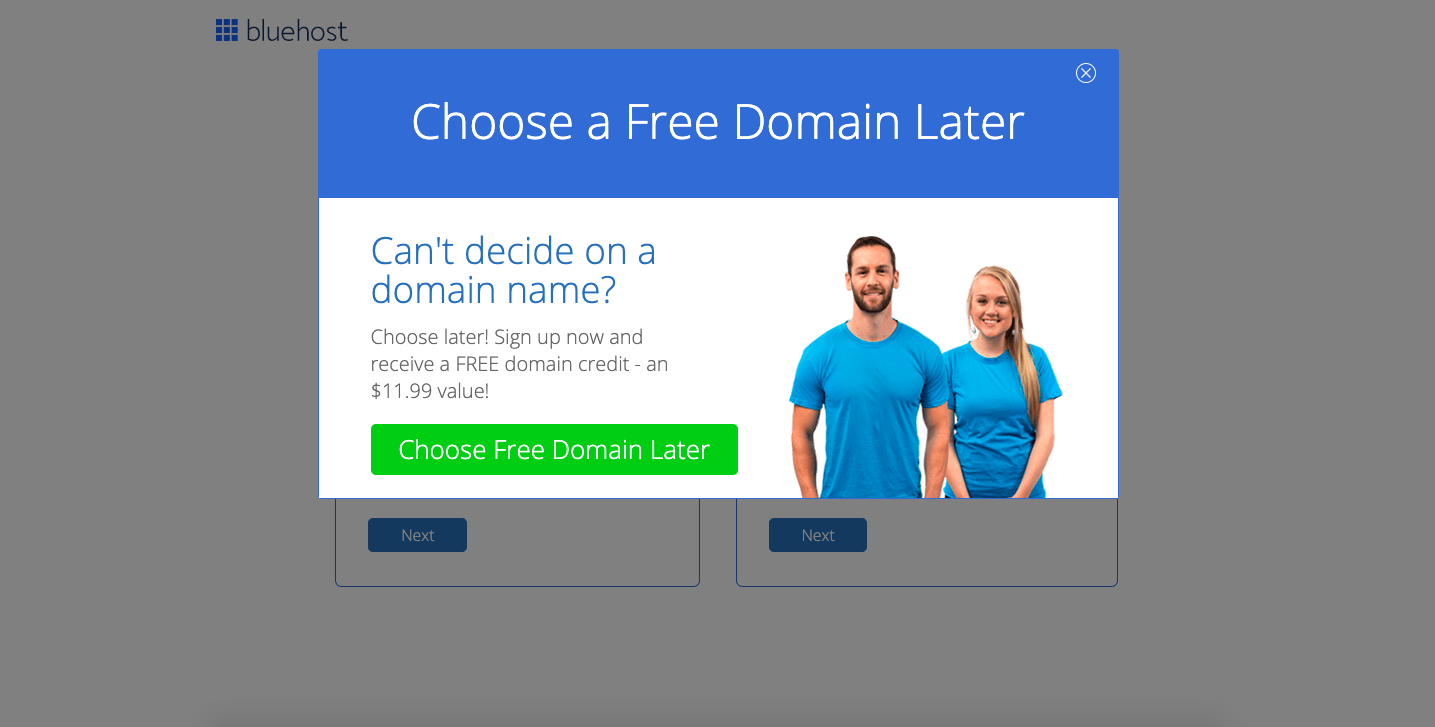 Select this option and you can go ahead and set up your blog now, then use the free credit to buy your domain name later.
4. CREATE YOUR HOSTING ACCOUNT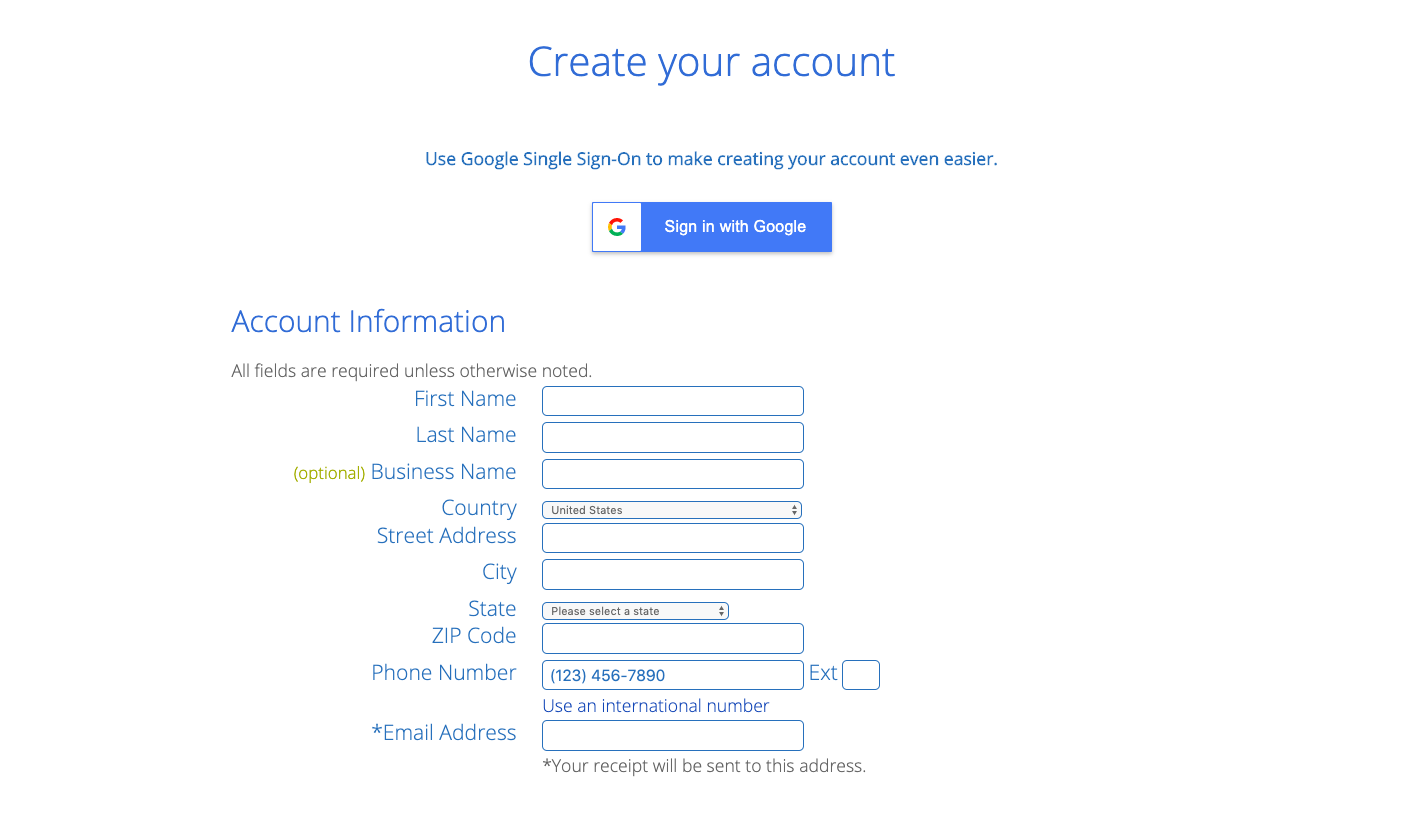 5. CHOOSE YOUR PACKAGE AND PAY
This is where you'll select your hosting plan.
I recommend the 12-month plan for $2.95 a month, for a total cost of $35.40 for the year. But you can also choose a 24-month or 36-month plan.
What about package extras? You have the options to add on extra paid services like site backups, SEO tools, or site security.
I personally don't recommend any of these paid extras, because there are free WordPress plugins you can install that do the same things.
6. CONGRATS, YOU'RE DONE!
Now you're all set! Bluehost will automatically install WordPress for you.
Then you can log in to your WordPress dashboard and start blogging!
Is It Too Late to Start Blogging?
So many people wonder, is it too late to start blogging now?
I hope this post showed you that no, it's not too late to start blogging, and in fact there's no time like right now to get started!
For more blogging tips, be sure to read…
30 Days to Blogging Success
If you need more help starting your blog, I created 30 Days to Blogging Success to help you start and grow a successful blog in just one month.
This online course contains step-by-step lessons showing you everything you need to know to create a profitable blog.
You can follow each daily lesson over the course of 30 days, or go at your own pace, because you get lifetime access to the material.
Here's what you will learn…
How to choose a profitable niche for your blog
How to set up your blog (no technical experience required!)
Designing your blog and making it look professional
How to write blog posts that people will actually want to read
The best ways to promote your blog and get traffic
The basics of Pinterest and SEO for bloggers
All the strategies I use to make money blogging
How to start an email list and create an opt-in
How to network with other bloggers to grow your blog
And so much more!
Of course, you'll get access to some exclusive bonuses too:
THE BONUSES:
150+ Profitable Blog Niche Ideas ($17 value)
Canva Pinterest Templates ($27 value)
250+ Profitable Affiliate Programs for Bloggers ($17 value)
Email Sales Template ($27 value)
100+ Catchy Blog Post Title Templates ($7 value)
Click here to enroll in 30 Days to Blogging Success!