Note: Affiliate links may be used in this post. I may receive a small commission at no extra cost to you if you use my affiliate link. Full disclosure policy here.
How to Write an Ebook in 5 Days
Are you wondering how to write an ebook and make sales?
Last year I launched my first ebook, Get Paid to Pin. In one year I have earned over $10,000 from this 37 page ebook that I sat down and wrote in one day! After five days I had launched my ebook and made my first sale.
So how did I do it? Here are the steps that I took to start selling my ebook!
Ebooks are a great digital product that you can create and earn passive income from. After you put in the initial work of writing and launching your ebook, you can continue earning from it on autopilot for years to come!
Related: 12 Best Digital Products to Sell
If you would like to learn step-by-step how to launch your first ebook, including the exact strategies I used to earn $10,000 in one year, make sure to check out the in-depth online course Ebook Bestseller Bootcamp.
Read on for an overview of how I started selling my ebook!
1. Coming up with an idea
The first step to writing an ebook is obviously deciding what you will write about.
I had an idea in mind for my ebook, but that was about it. I figured it would take me months to actually write the ebook and launch it… But no, I sat down and started to write, and five days later I had made my first sale!
I already had a pretty clear idea for my ebook. Get Paid to Pin is a step-by-step guide on how to make money from affiliate links on Pinterest. I had gotten a lot of questions about how I used Pinterest to make affiliate sales, so it only seemed natural to write an in-depth ebook about exactly how to do it.
If you don't already have an idea for your ebook, the best topic is something that is at the intersection of things you already know a lot about and things that other people are dying to know about. This way you won't have to do a ton of research in order to write your ebook, and write what you know instead.
For bloggers, a great way to come up with an ebook topic is by looking at your Google Analytics account and seeing which of your blog posts are the most popular. (Just go to Behavior > Site Content > All Pages to see this data.) This is a good indication of what topics would perform well as an ebook.
You can also poll your readers directly by sending out a survey to your email list. If you don't have a large email list yet, you can poll members of niche Facebook groups you are a part of, or just listen and see what topics and questions people in your niche are talking about the most. Then write an ebook about that!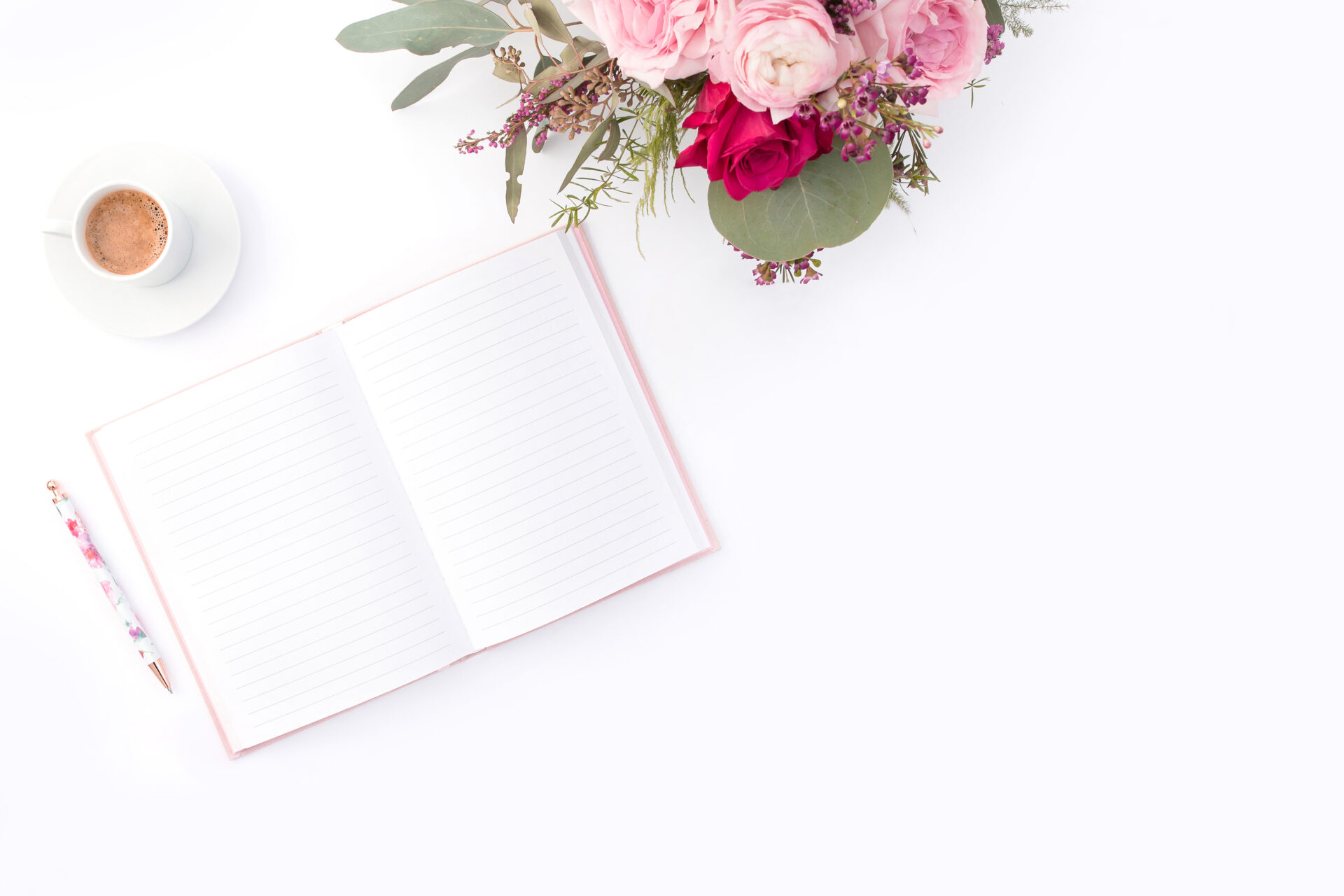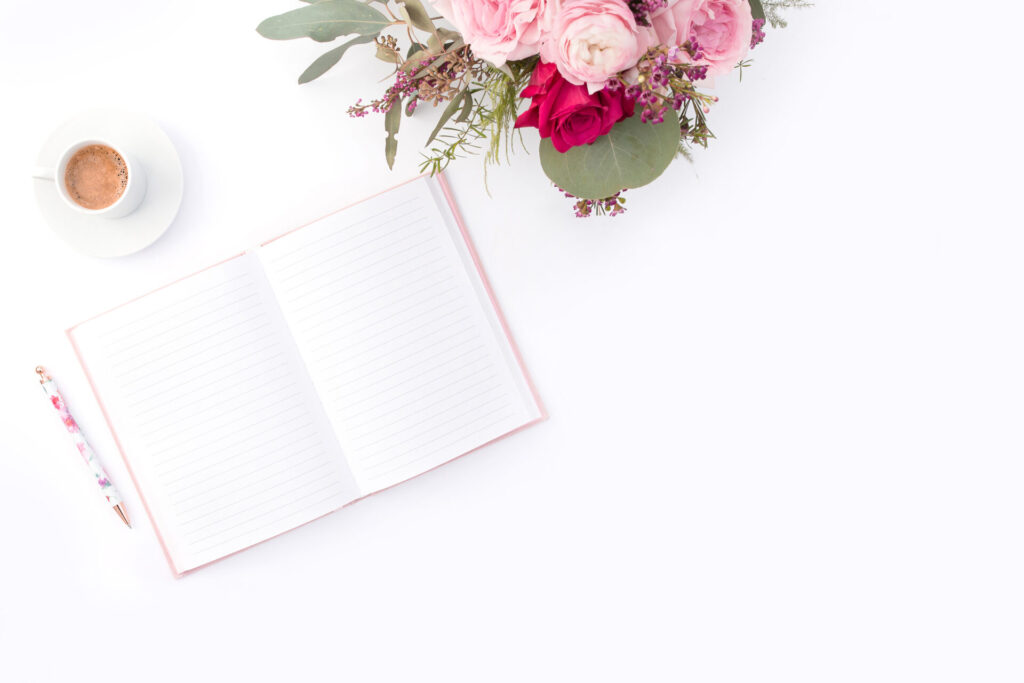 2. Outlining the ebook
Once you have a topic, you might be tempted to sit down and start writing. However, I would recommend creating an outline of your ebook first. Ebooks don't need to be extremely long. You aren't plotting out the next great classic novel here. Most ebooks that bloggers sell are between 20 and 100 pages long.
Your outline should contain the main points you want to cover in your book. I recommend using Google Docs for this step, due to the handy outline feature they have. Basically, you can lay out all your headings and sub-headings and Google Docs will automatically create an outline for you.
This step took me maybe an hour, because like I said, I already had a clear idea for my ebook and I knew all of the points that I needed to cover.
3. Writing the ebook
Once you're finished with your outline, actually writing the book should be a breeze! You basically just need to fill in your outline. I sat down and wrote my entire ebook all in one go in a few hours, using the outline I made as my guide.
If you're having trouble getting things to sound "just right" don't worry too much and just write whatever comes naturally, then go back and edit later. Don't be too wordy, and just share the information your reader NEEDS to know.
Once you're done writing, it's time to edit, edit, edit, and have someone else proofread your book for you. (They will catch mistakes that you missed!)
After I wrote my book, I simply saved the file as a simple PDF. Then I created a front cover design using the free graphic design program Canva. Your ebook design doesn't have to look extremely fancy (unless you want it to.)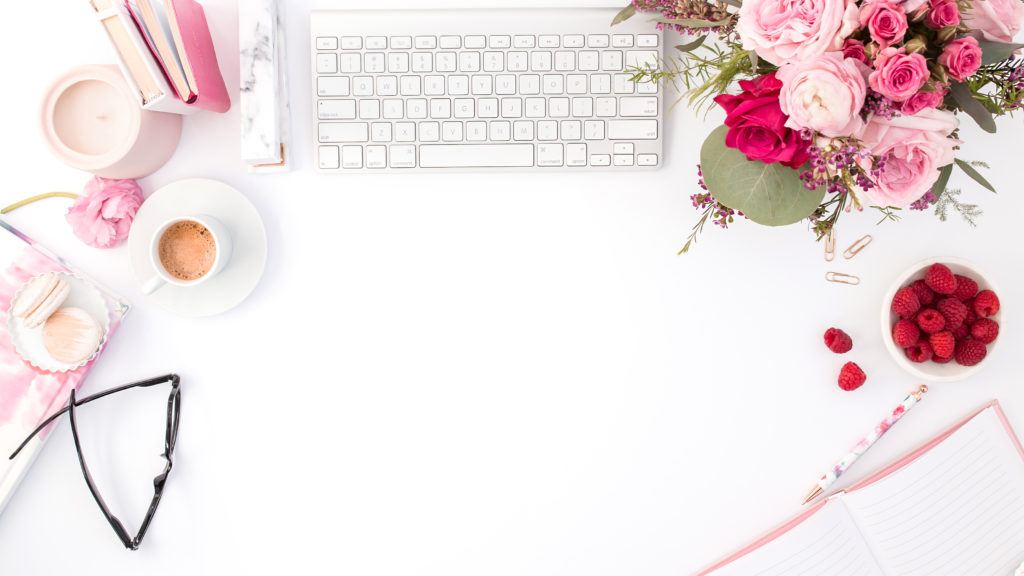 4. Setting up SendOwl
After writing, editing, and formatting my ebook all in a day, it was time to figure out the hard part: how to actually sell my ebook on my blog.
I chose SendOwl as the platform to sell my ebook because I was already familiar with it. Multiple affiliate programs that I am a part of are hosted on SendOwl, so from that experience I knew it was easy to use and I liked that you have the ability to set up your own affiliate program. (More on that in a minute.)
SendOwl is perfect for selling any type of digital products, especially ebooks. I was pleasantly surprised to find how easy it was to make a seller account and upload my ebook. It literally took me just a few minutes to set everything up.
I chose the $15/month plan because I wanted to create my own affiliate program for my ebook. But there's also a basic $9/month plan if you don't want to have an affiliate program. You can get a free 30 day trial of SendOwl through my link!
The best thing about using SendOwl is that you don't have to pay any extra transaction fees and they don't take a cut of your profit.
5. Creating a sales page
Once I had set up my SendOwl account, I created a sales page for my ebook on my blog. You can check out my sales page to get an idea of what a sales page for an ebook looks like. A good sales page should have a few things:
The name of your ebook
Catchy headline about the value your ebook provides
Longer text about the value your ebook provides
What you'll learn/get from the ebook
Frequently asked questions
Testimonials or reviews of your ebook
Since I did not want to spend a ton of money on launching my ebook, I used these affordable landing page templates from Bluchic. The sales page template was so easy to use and customize to make a great sales page!
Your sales page should have multiple places to buy your ebook. (Notice that I have four separate call-to-action buttons on my sales page.)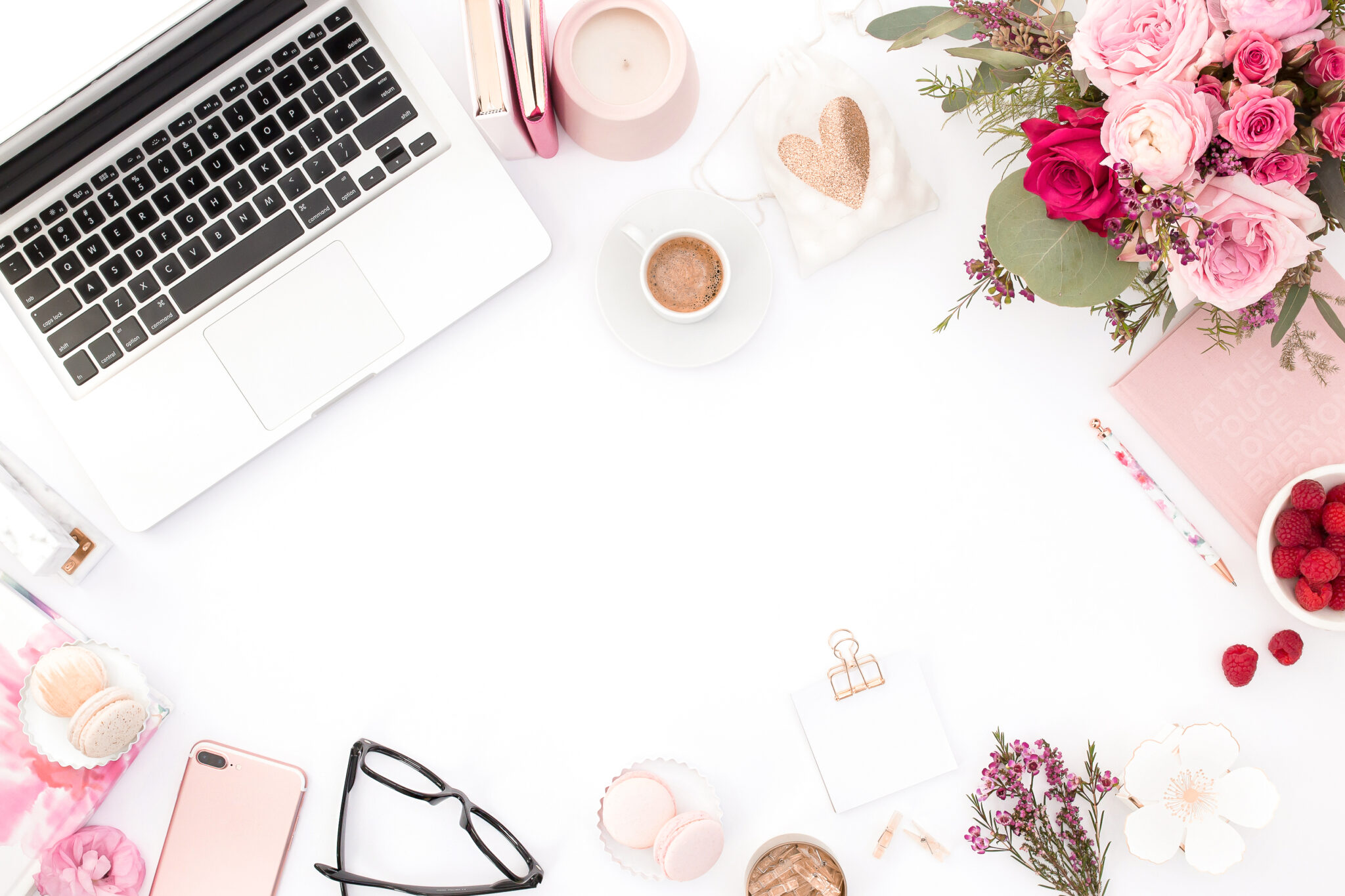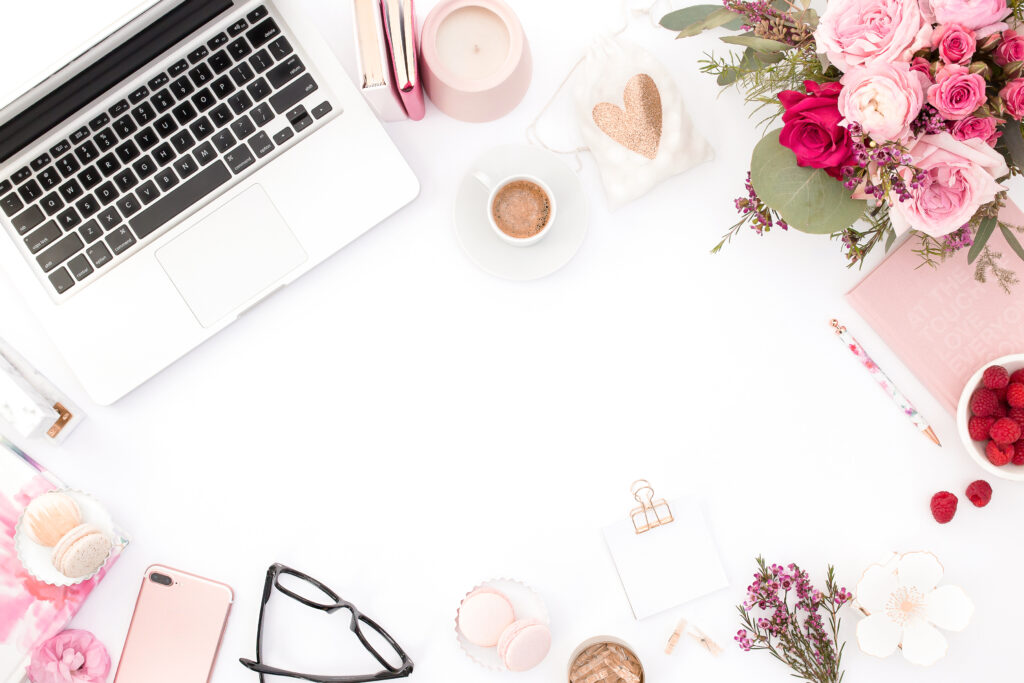 6 Setting up an affiliate program (optional)
After I finished setting up my sales page and sales funnel, I was almost ready to launch my ebook! The last thing I did was set up an affiliate program in SendOwl.
Having an affiliate program means that people can sign up to promote your ebook and make sales for you. Your affiliates will get their own unique affiliate link, and earn a commission when they make a sale through their link.
You can set your own commission rate for affiliates – I pay mine 40%. I also created a page on my blog with details about my affiliate program.
Related: How to Start an Affiliate Program with SendOwl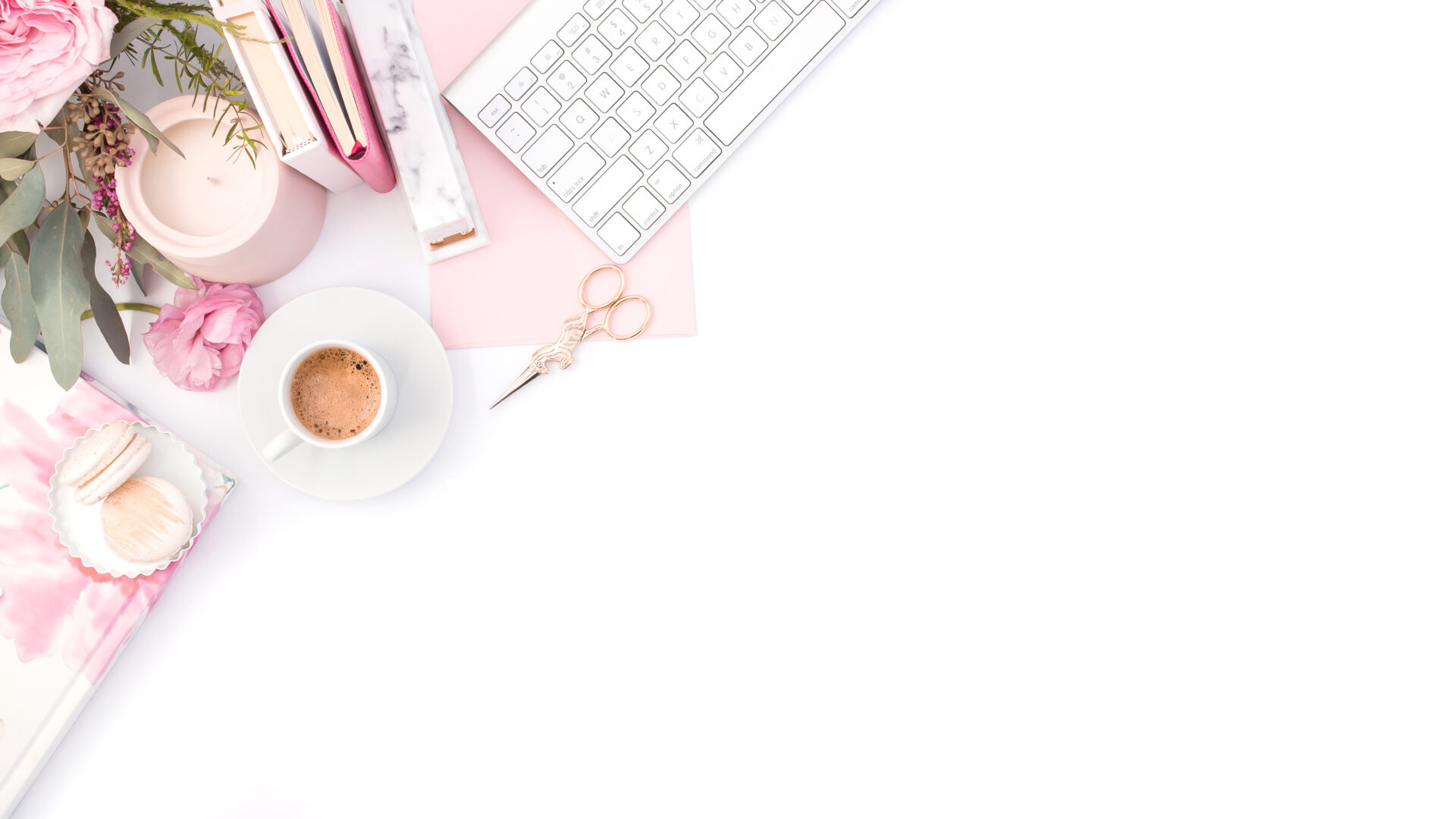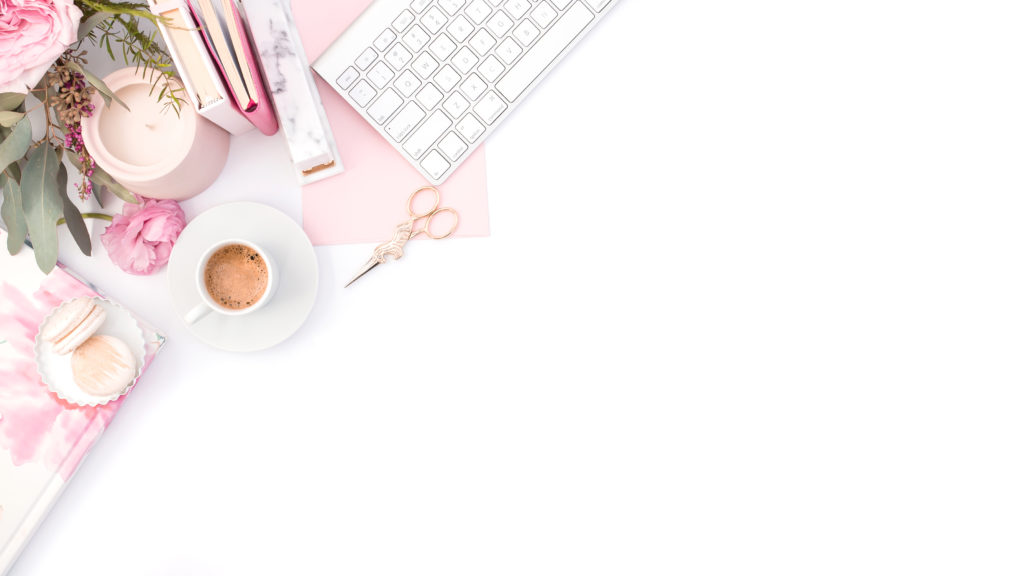 7. LAUNCH!
On day five, I finally launched my ebook! I sent out an email to my whole email list (only about 250 people at the time) announcing the launch of my ebook. In the very first week, I made over $155 in sales even with such a tiny audience.
The following month, I was able to more than triple my sales to $450. Now I regularly earn $1,000+ a month in passive income from my ebook.
If you do not already have an email list, I highly recommend starting one with ConvertKit. (It's free for up to 1,000 subscribers!)
You can read my guide on how to start an email list for more details.
I wanted to write this blog post to show you that it's possible to write an ebook and actually sell it, even if you're a new blogger, and it DOES NOT have to be an overwhelming process! You can even launch your ebook in under a week.
Good luck and happy writing!
Launch Your Own Ebook
If you would like to learn step-by-step how to launch your first ebook, including the exact strategies I used to earn $10,000 in one year, make sure to check out the awesome online course Ebook Bestseller Bootcamp.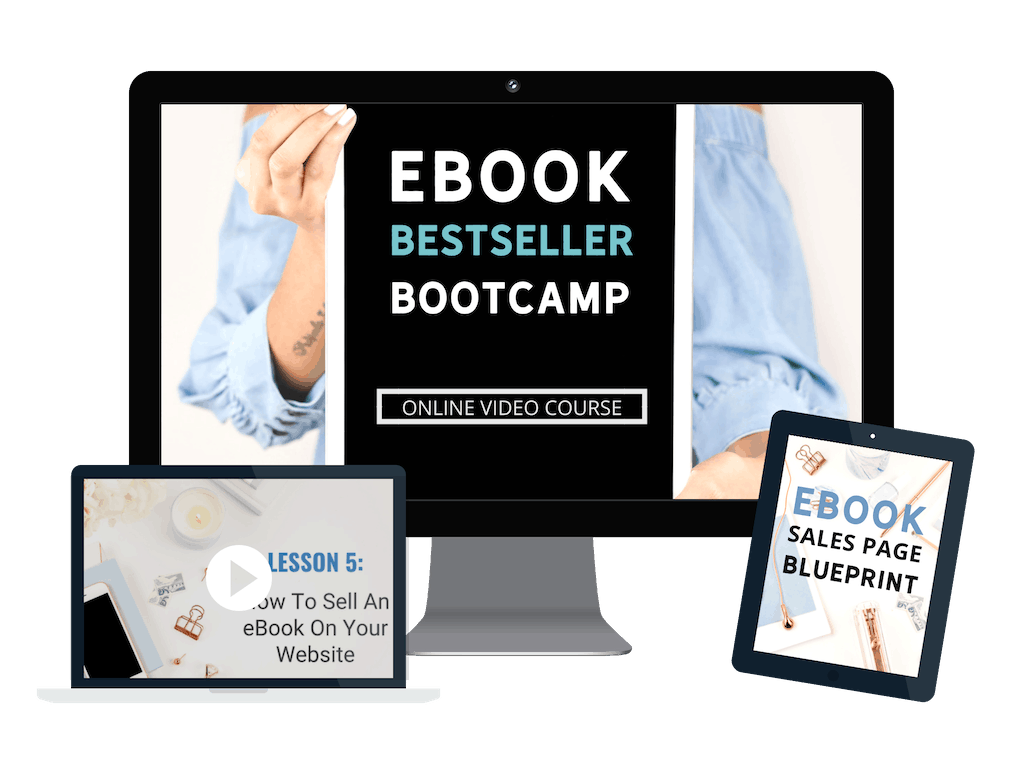 This course will show you exactly how to write and sell your own ebook. This is the guide I wish I would have had when I was creating my first ebook!