Note: Affiliate links may be used in this post. I may receive a small commission at no extra cost to you if you use my affiliate link. Full disclosure policy here.

How Much Do Freelance Writers Make?
How much do freelance writers make? This is a common question that you might have if you are interested in becoming a freelancer writer!
Here's a look at how much money freelance writers earn, as well as some real-life income reports from freelancer writers as examples.
In the past year or so, freelance writing has become a major new source of income for me, in addition to making money from my own blogs.
What I love about freelance writing is I am getting paid directly to write.
With your own blog, no one is paying you to write anything. You can monetize your blog with ads, affiliate marketing, sponsored posts, and selling your own products (all of which I have done and which have been very profitable for me) but there's SO much more that goes into it than just writing blog posts.
You have to wear a ton of different hats and get really good at marketing your blog in order to get traffic and actually make money from it.
But with freelance writing, you are literally getting paid to write. The question is, how much money can you actually make from it?
Let's take a look at how much you can earn from freelance writing!
How Much Do Freelance Writers Get Paid?
First things first, if you are looking for a guide on how to get started with freelance writing, check out my guide on how to become a freelance blogger. This contains a ton of tips on how to get started getting paid to write blog posts.
If you are looking for more help on how to begin freelance writing, I highly recommend taking an online course to kickstart your freelance career.
Write to 1K is the perfect online course for beginners. Created by Elna Cain, a professional blogger and freelance writer, this course contains a step-by-step guide for how to land your first freelance writing gig in just a few short weeks.
The investment will more than pay for itself after just a few freelance writing jobs.
Learn more and enroll in Write to 1K here!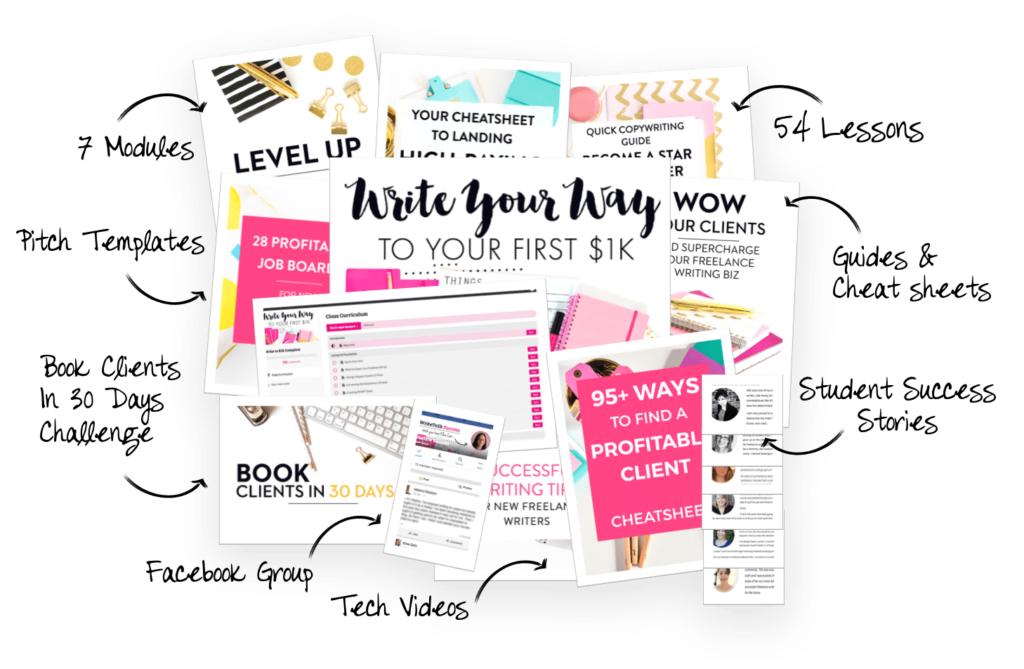 Now onto the question of how much do freelance writers make…
There are several different ways to freelance writers charge for their work.
One common way is charging a per-word rate. This is what I currently do and from what I have seen, it's what a lot of other freelance writers do.
For beginners, you might see rates as low of $0.02 to $0.05 per word.
This works out to $20 to $50 for a 1,000 word blog post.
Personally, this is way too low for me and it would not be worth it for me to write at this rate. But you may consider it when you're first getting started if you want to gain experience and build a portfolio of work.
More established writers can charge more. Think anywhere from $0.10 to $1.00 per word. This works out to $100 to $1,000 per 1,000 words.
Some freelance writers also charge an hourly rate (for example, $50 per hour) and invoice their clients based on how long a project takes. Or you can set a flat rate for projects, such as charging $250 per blog post.
It all depends what you and your client want.
Other Factors for Freelance Writing Rates
There are different factors that influence how much a freelance writer can earn.
If you're a beginner freelance writer, you might choose to write for a "content mill" that can assign you a high volume of steady work writing blog posts. The drawback is that it might be paid at a lower rate than desirable.
For example, they might guarantee you 5,000 words a week, but the rate they offer might only be $0.03 per word. This works out to $150 a week.
While that's consistent, it's not going to make you rich.
Once you have some experience, you can try to lock in steady work with your own clients each month (for example, four blog posts per month) at a higher rate. This is a better way to make good money as a freelance writer long-term.
Another factor is the type of writing you are doing.
Writing an extremely in-depth and well-researched white paper (think 3,000+ words about a complex topic) is different than churning out a handful of short 1,000 word blog posts about a simple topic. Similarly, more advanced skills like copywriting and technical writing pay more than just writing basic blog posts.
And yet another factor is what niche you are writing for. Many freelance writers start to specialize in one or two different areas as they gain experience.
Related: 14 Profitable Freelance Writing Niche Ideas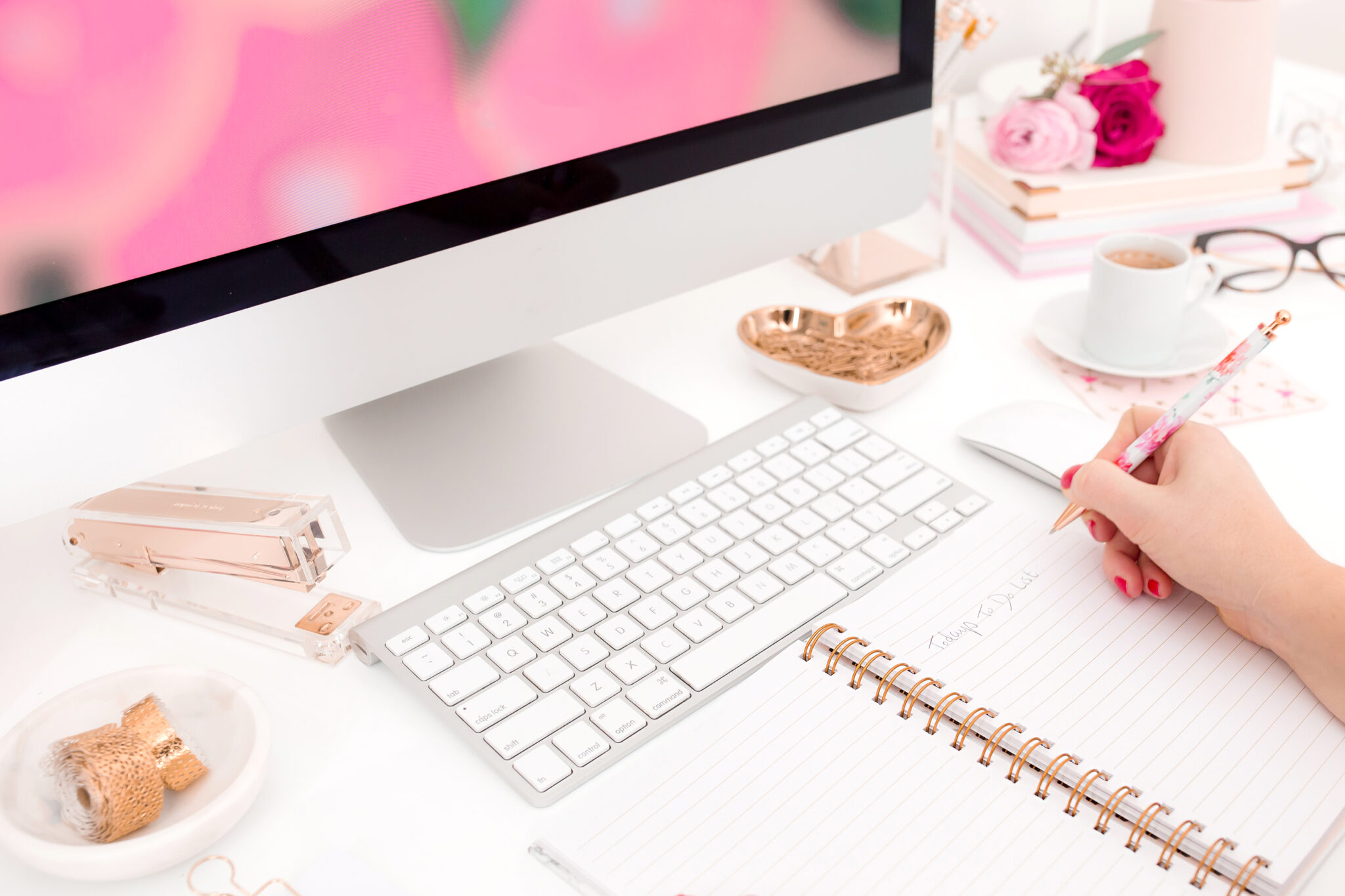 Most Lucrative Freelance Writing Niches
Your niche can play a big part in how much you earn as a freelance writer.
Some of the most profitable freelance writing niches with the highest rates include finance, investing, cryptocurrency, real estate, technology, software, digital marketing, education, and e-commerce. Oftentimes B2B (business to business) writing pays more than B2C (business to consumer) writing.
Personally, I would not choose a niche just because you think it's high-paying.
It's important to choose a niche that you actually have interest in writing about, or else you'll just find yourself getting burnt out very quickly.
For me, I am content to earn a little less writing about topics that I consider more "fun" (travel, fashion, and lifestyle) than having to write a 5,000 word case study about a software I'm not interested in or something like that!
Freelance Writer Income Reports
Now that we've talked about how much you can earn as a freelance writer and the different factors affecting it, let's take a look at some real-life examples.
Income reports are a popular trend in the blogging world. I have a HUGE list of 250+ blog income reports that I put together with earnings reports from bloggers in every niche. This is a great way to peek behind the curtain of what it takes to run a successful blog, and see how you can make money from it.
With freelance writing, the concept of income reports is less common.
But I still managed to round up a number of them for you below, so you can get an idea of how much freelancer writers can earn.
Michael Leonard made $20,050 in one month writing about digital marketing and golf. He wrote blog posts, an ebook, and podcast scripts.
Kat Boogaard made $127,000 in a year doing writing projects for productivity, project management, and communication software companies.
Michelle Vogel made $5,030 in one month with just a few clients.
Zulie Rane made $6,374 in one month writing blog posts for three clients, as well as writing her own articles for the Medium platform.
Lindy Alexander made $17,522 in one month writing for various clients.
Alice Lemée made $5,766 writing about productivity, solopreneurship, and creativity. She wrote blog posts, newsletters, and social media copy.
Jess Pereira made $72,620 in a year writing for marketing and SaaS brands.
Lisa Tanner made $3,265 in one month as a freelancer. Unlike other writers on this list, she earned most of her income from content editing.
Holly Johnson made $412,453 in one year as a freelancer writer!
Jennifer Gregory earned $17,310 in one month as a freelance content marketing writer who wrote articles and an ebook for her clients.
As you can see, some of these freelance writers make over six figures per year.
Keep in mind that most of these numbers are gross earnings, and do not account for expenses or taxes. Most self-employed people including freelance writers set aside around 30% of their gross earnings for taxes at the end of the year.
While there is no one correct answer to how much you can make as a freelance writer, you can definitely earn a comfortable living from it.
Currently, I earn around $3,500 a month from freelance writing. I spend about 15 hours per week on it, which works out to a rate of $58 per hour.
UPDATE: Read my freelance writing income report here.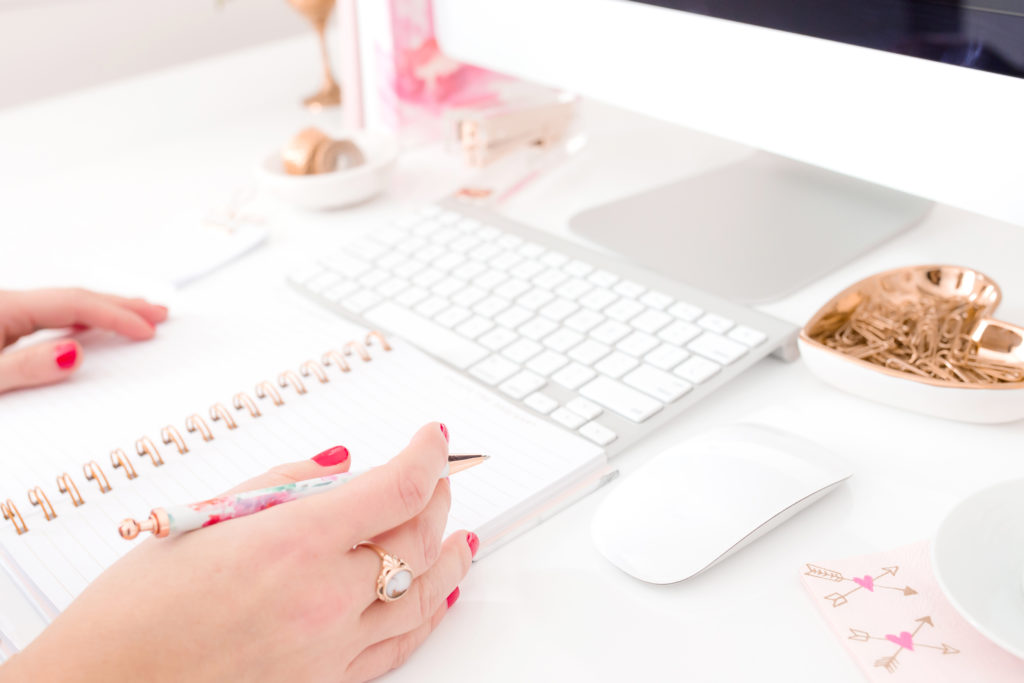 How Much Do Freelance Writers Earn?
This post answered the question of how much do freelance writers make?
If you are looking for more tips and information about freelance writing, be sure to check out my guide on how to become a freelance blogger.
I would also highly recommend Write to 1K if you want a course that will show you exactly how to earn your first $1,000 from freelance writing.