Note: Affiliate links may be used in this post. I may receive a small commission at no extra cost to you if you use my affiliate link. Full disclosure policy here.

My Story of Becoming a Full Time Blogger
Have you dreamed about becoming a full time blogger?
I have been blogging for four and a half years now, and I often get questions about how I got to the point where I am making a full time income from blogging. So I thought I'd share my full story with you here!
This is exactly how I became a full time blogger, and how you can do it too.
Related: 5 Lessons Learned in 5 Years of Blogging
Starting My First Blog
I started this blog, Blogging Her Way, in September 2017.
It actually started out with a different name and a different purpose: I was going to create a business offering web design services to bloggers.
Within a couple months, I had landed several web design clients and helped them design their blogs. But I quickly realized I didn't love working with clients, and I actually enjoyed the blogging side of things a lot more.
So I decided to shift my focus away from web design, and focus on blogging.
I wrote about things like how to start your own blog, how to choose the right WordPress theme for your blog, and where to find stock photos for your blog.
This was a lot more fulfilling to me than doing web design, and it soon proved to be profitable too! Thanks to using Pinterest to promote my blog posts, I started to get traffic to my blog very quickly and began making affiliate sales. (I followed this Pinterest strategy which I still use to this day!)
I also started an email list for my blog very early on, and launched my first digital product after just a few months of blogging.
All of this helped me start earning over $1,000 a month within six months of starting my blog, and that number only continued to grow. The money was a huge help and it allowed me to quit my part-time college job.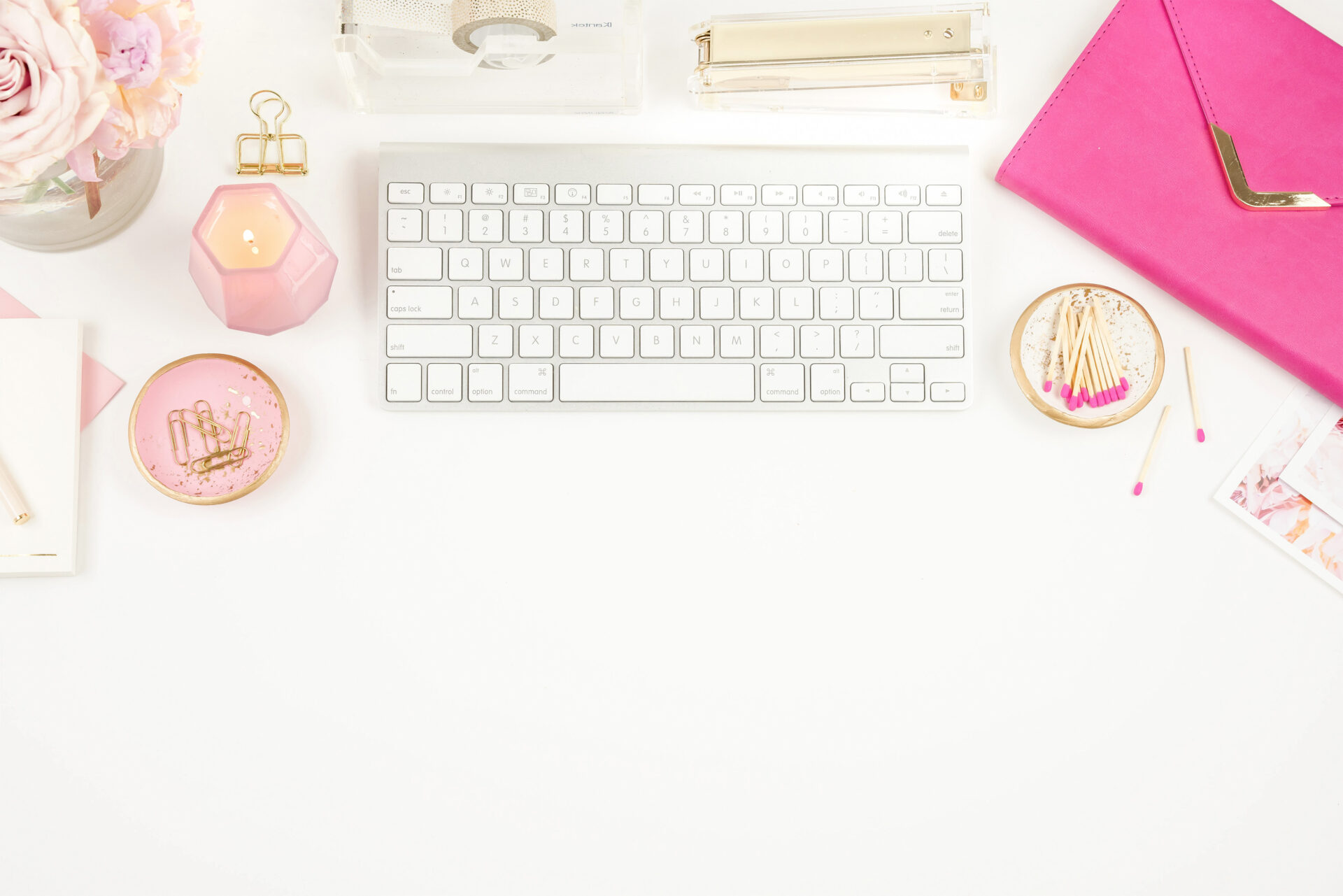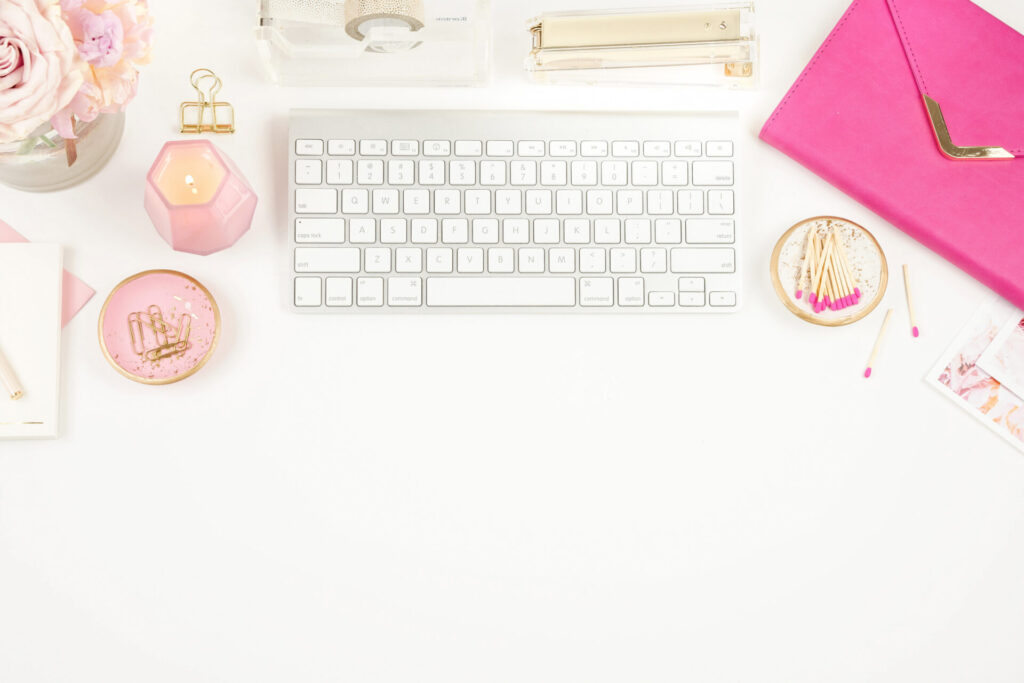 Starting My Second and Third Blogs
I enjoyed what I was doing on Blogging Her Way, but I had this idea in the back of my mind to start another blog as an outlet to write about different topics.
Not to mention, I wanted to test out some of the strategies that I wrote about (like using Pinterest to get traffic) and see how they worked in other niches.
So in the fall of 2018, I ended up launching two more blogs around the same time. One was a travel blog and one was a lifestyle blog. I worked on them a ton in the following months, which was my last semester of college, before I graduated in December 2018. I was able to monetize these two blogs quickly.
I used a mixture of display ads and affiliate marketing to make money. And I was able to get traffic very quickly thanks to my Pinterest strategy.
I had a corporate job in consulting lined up after graduating college, but it didn't start until August 2019. So for most of 2019, blogging was my sole income.
By this point, I was making what you could consider a full time income from my blogs (between $3,000 and $4,000 a month) but living in New York City, that's not quite enough money to get by, so I felt like I hadn't "made it" yet.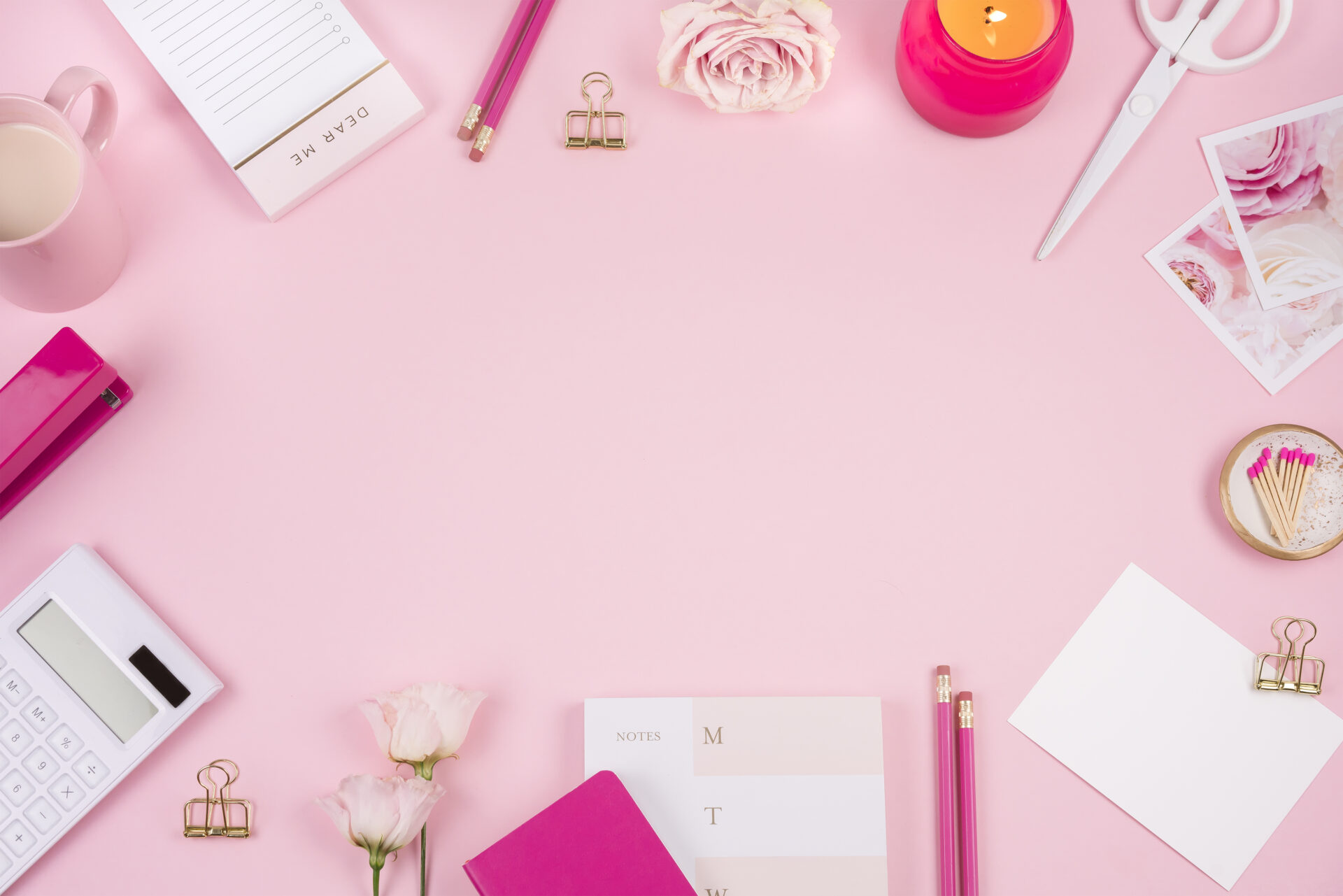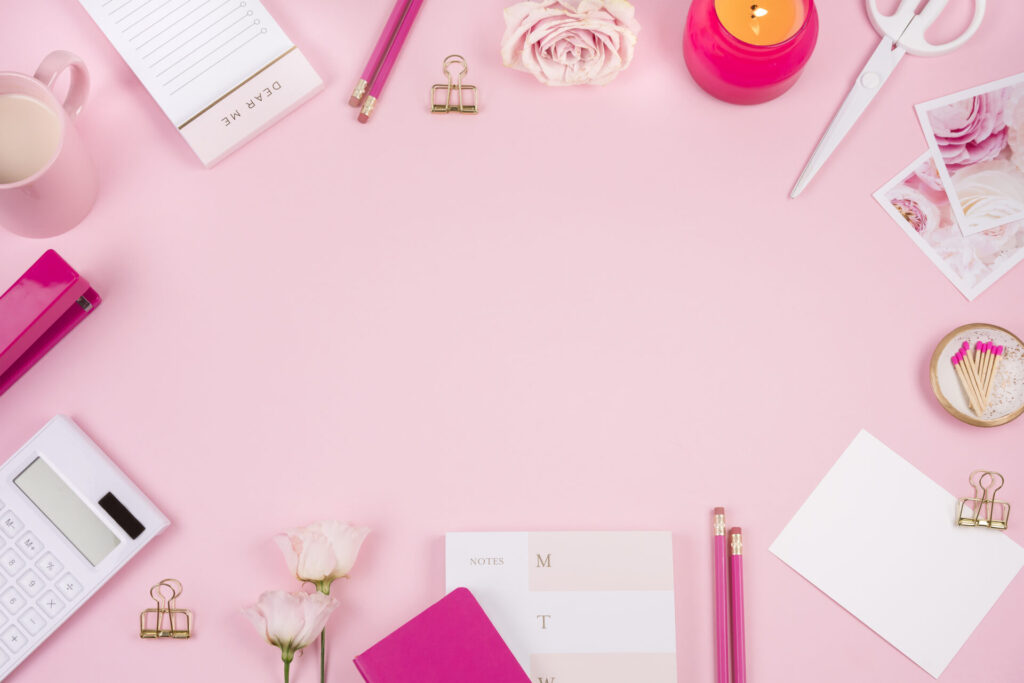 Starting and Selling More Blogs
In April 2019, I sold my first blog (the lifestyle blog I had started just six months before.) I was immediately hooked to selling blogs because it's a great way to earn a lot of money upfront and have an "exit opportunity" from your blog. You can sell a blog for anywhere from 24x to 48x its average monthly income.
Meanwhile, I had started another blog in the travel niche in January 2019. Using my same Pinterest strategy as before, I was able to get the traffic up quickly and apply to an ad network and make money from affiliate marketing.
I sold this blog in May 2020, and meanwhile I had started yet another blog (in the college niche) in March 2020, which grew faster than any of my other blogs.
Throughout 2020, I focused on Blogging Her Way, my travel blog, and my college blog. Between the three, I was earning a lot. At this point, I was working full time as a consultant and part-time as a blogger, but my blog income was growing steadily. I managed to double my blog income from 2019 to 2020.
I was able to pay off my $30,000 in student loan debt, save an additional $30,000 in my travel fund, and generally afford the lifestyle I wanted.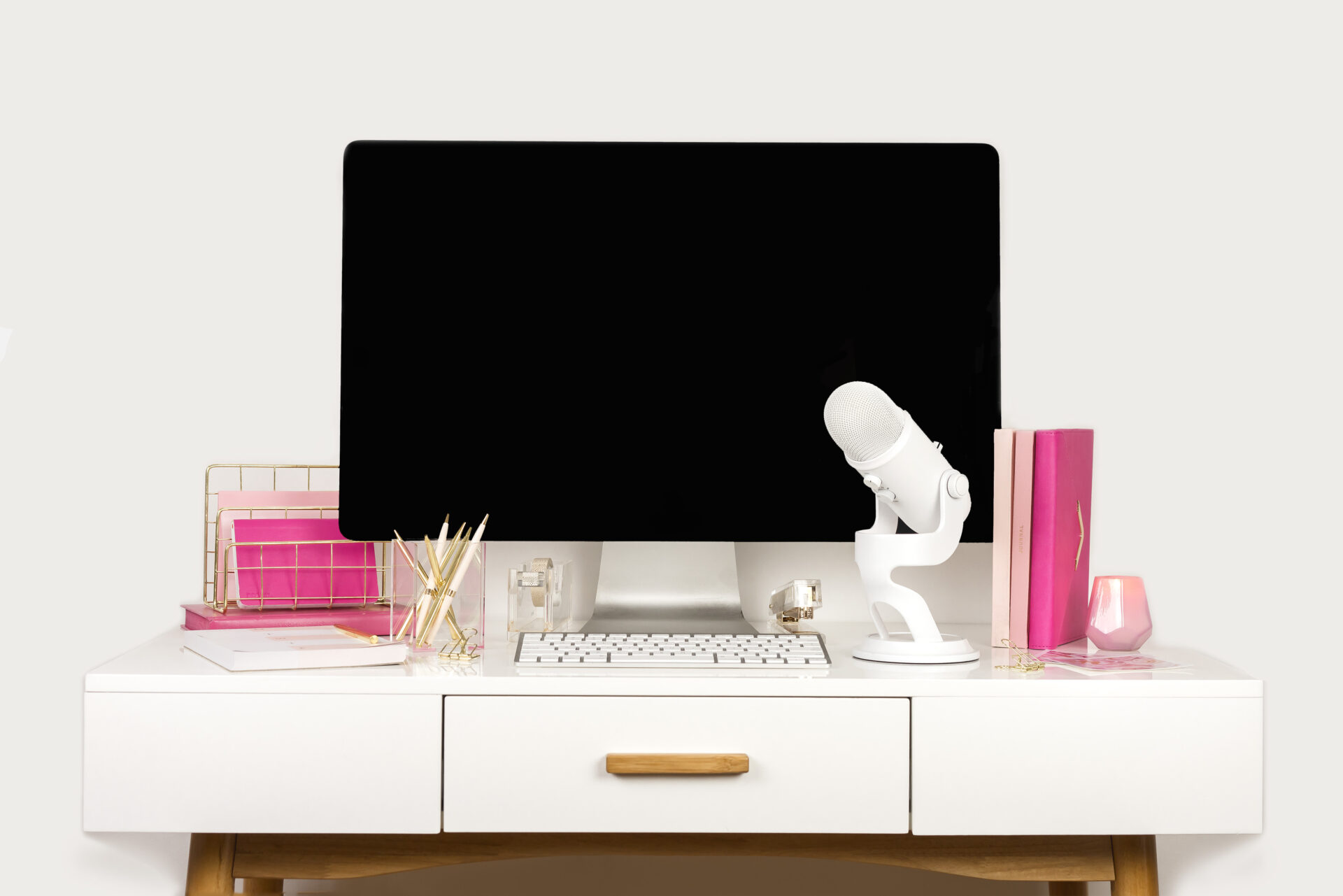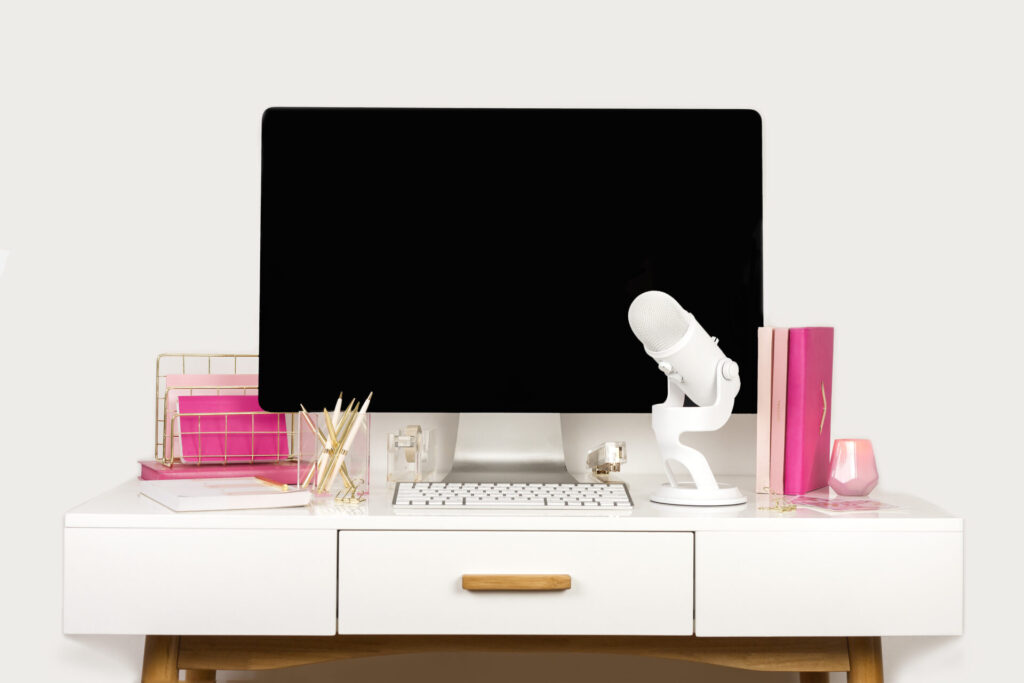 Quitting My Full Time Job to Travel
Finally, at the end of 2020, I was able to realize one of my biggest dreams. I quit my consulting job, where I was earning almost six figures, in order to truly become a full time blogger and travel for a year.
I spent all of 2021 traveling throughout Central America and Europe and generally having the time of my life. And I had my highest-earning year EVER as a blogger, managing to out-earn my previous corporate job.
I also ended up selling my college blog and my travel blog, starting and selling half a dozen smaller blogs, and starting several other blogs which I plan to sell in the coming years once I grow them some more.
At the end of 2021, I returned to New York City and moved into my dream apartment that I was able to afford thanks to my blogging income!
And that basically brings us up to today, as I am writing this post in April 2022. It's been just over four and a half years since I started blogging, and I never would have imagined I would make it this far or that I could do this.
If I Can Do This, So Can You
I'm not special. If I can do this, I promise you can too. My blogging journey started with me being a broke college student who had no particular career aspirations, and no experience whatsoever with starting an online business.
But I took a leap of faith and just started. If I'd waited for the "perfect time" to get started, then I would still be waiting four and a half years later.
If you haven't started a blog yet, what are you waiting for?
If you aren't sure where to start and the idea of creating a blog overwhelms you, I highly recommend 30 Days to Blogging Success.
This is the online course I created for beginners that walks you step by step through the exact process I follow when starting a new blog.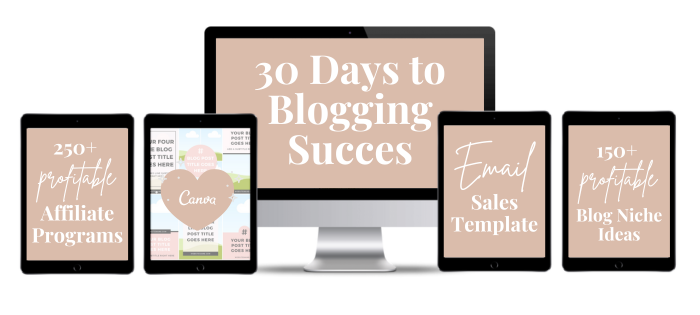 In addition to 30 lessons walking you through exactly what to do to start, grow, and monetize your blog, you'll also get access to tons of bonuses like:
150+ Profitable Blog Niche Ideas ($17 value)
Canva Pinterest Templates ($27 value)
250+ Affiliate Programs for Bloggers ($17 value)
Email Sales Template ($27 value)
100+ Catchy Blog Post Title Templates ($7 value)
Click here to join 30 Days to Blogging Success.
Becoming a Full Time Blogger
This is what I did to become a full time blogger. I hope reading my story was helpful for you, and gives you the inspiration to start your own blog if that's something you've been thinking about for a while.
I spent a long time thinking about starting a blog before I actually did it. I kept talking myself out of it or thinking it wasn't the "right" time.
But I'm so glad I finally took a leap of faith and did it!
Blogging has some of the lowest start-up costs of any business out there, but one of the highest potential for return, making it a great business idea.
And you don't need to start multiple blogs like I have done either. If you just focus on one blog, you can definitely make a full time income from it!
So what are you waiting for? Here's how to start today.
More Blogging Tips
Looking for more tips and advice about how to be a successful blogger?
Here are some of my favorite posts to read next: