Note: Affiliate links may be used in this post. I may receive a small commission at no extra cost to you if you use my affiliate link. Full disclosure policy here.
Interview with Chelsea of HerPaperRoute
I have a great interview today with Chelsea from HerPaperRoute.
Chelsea is someone I have worked with many times now on selling blogs through her online marketplace, Blogs for Sale. She has built a successful business as both a blogger and a business intermediary, helping others to sell their blogs.
If you have ever wondered about the process of making money from buying and selling blogs, you will find this interview to be extremely interesting!
1. Could you tell us a little bit about yourself?
Thanks for having me here!
I'm a Business Intermediary, I broker the sale of online businesses and websites. HerPaperRoute is where I teach website investing/flipping, and then we have a marketplace where creators buy and sell sites, over at BlogsForSale.co.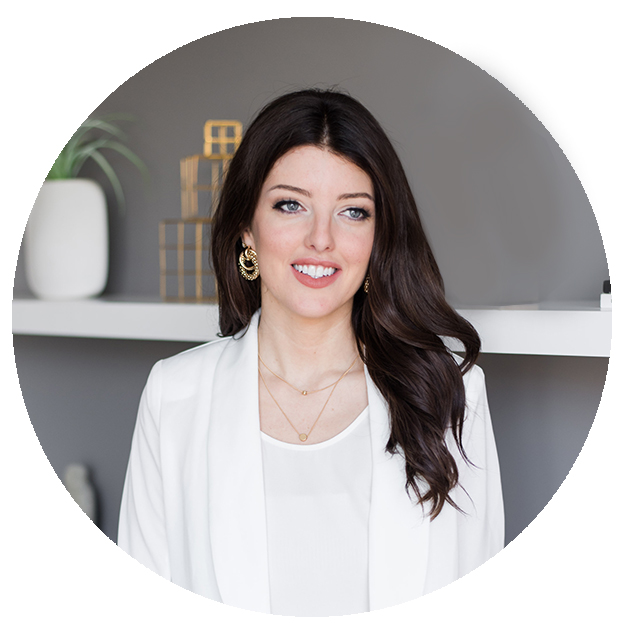 2. How did you get started blogging?
Well, I started blogging way back in the early 2000s. Back then, I was just blogging as a hobby and I wasn't thinking about blogging as a business.
After university graduation I started working marketing jobs for events companies, and that lead me to running marketing campaigns for larger companies. It was good experience but I hated working for someone else!
After building and monetizing a few blogs on the side, I launched the HerPaperRoute brand in 2017, as a place to share blog growth and website investing tips. I had recently had a baby, and had quit my career in corporate marketing at a business brokerage. I was determined to grow my blog into a business so that I could stay at home to raise my son.
I had over a decade of experience in marketing, so it was a natural fit! And pretty soon HerPaperRoute grew in popularity, then its income surpassed any paycheque I'd earned as an employee, and an awesome community formed.
3. What was the first blog you sold?
The first blog I sold was a beauty blog. I started it from scratch, monetized it with affiliate links and sold it on its 1-year-old birthday for $40,000 USD.
Nowadays I don't start blogs from scratch, I prefer to buy semi-established ones that already have traffic and content, and then I develop them further, monetize them better, then resell them for a bigger profit.
4. Could you tell us more about Blogs for Sale?
I decided to launch the BlogsForSale.co marketplace because people kept asking me to help them sell their sites! Over the years, I had built up a network of investors, and content creators due to my blog flipping trainings, and it just made sense that I connect these people to each other.
As an IBBA Business Intermediary, I knew how to properly and legally broker the sale of websites, and as a content creator and investor myself, I knew how to take care of other buyers and sellers better than anyone.
BlogsForSale is now a great place where anyone can view listings of sites that are available for sale, as well as apply to sell your website.
We sell established businesses that earn several thousands of dollars per month, as well as unmonetized starter sites. We have something for every budget.
5. What are some common misconceptions people have about buying and selling blogs?
Many people think they have to wait until their site earns a certain amount of money before they can sell it. But truthfully, there are buyers who specifically look for under-monetized websites that they can develop themselves.
So really, you can sell your blog at any stage.
6. How do you determine the listing price for a blog?
There is a standard in the industry that buyers will pay up to 36x the monthly net profit of a site (3 years projected income). The typical multiple is 24x to 36x.
So if your blog earns $1,000 per month, you could expect to sell it for about $24,000 to $36,000. We take other things into consideration as well, that increases the value of a site beyond income, such as the quality of the traffic, quality content, social media, email subscribers, and other factors.
The best way to find out what your blog could potentially sell for is to fill out the valuation form here and get a free valuation for your blog.
7. If someone is interested in selling their blog, what can they do to ensure they get the best price for it?
The most important things to have in place before selling your blog would be to ensure that your site has growing traffic and income.
We like to see diversified sources for both, so a mix of organic Google search traffic as well as organic Pinterest traffic, and then a few passive revenue sources such as ad revenue, affiliate income and digital products. The more passive your site is, the better chances of landing a great buyer at a great price.
8. When is the best time to sell a blog?
You can sell your blog at any time, but I'd recommend that the best time to sell your blog is when it's on an upward trajectory. When traffic and income is consistently growing: that's a good time to sell.
Most buyers want sites that are growing, not tanking. But not all! For example, I like to buy sites that are distressed, where they have good content, but the owner doesn't know how to monetize it well. I look for those types of sites that aren't earning much, but still have traffic because I can improve the revenue situation fairly easily and then resell the site once it's profitable.
9. You created an online course, Blog Flipping Masterclass. Could you tell us more about that?
The Blog Flipping Masterclass is a one-stop-shop for anyone who wants to learn how to successfully buy and sell blogs and online businesses for profit. It is a self-paced online course, with the option to add-on weekly group coaching, which gives you access to our community of niche site flippers.
The course divides into 3 phases: The first phase, showing you how to either start a blog from scratch, or how to find and buy a website, know what to look for, and know how to perform due diligence before you invest.
Then we dive into the growth phase of developing a site, covering the content side (writing, brand voice, monetization, product creation, and more) and the traffic side (SEO, Pinterest, social media marketing, and attracting readers.)
The third phase of the program focuses on preparing your site to sell. This part of the programs covers what buyers look for, how much they will pay and for what, setting up your listing, managing the sale, how to actually transfer your website to the new owner smoothly, and much much more.
The stand-alone course is built for both established content creators as well as total newbies. The way the program is laid out is we start at the basics and then the training gets more and more advanced as you go.
So even if you are brand new, knowing nothing about blogging, you're taken care of. Or if you are a pro blogger who is enrolled just for the flipping elements, then the intro lessons at the beginning can be a good reminder of some things.
10. What's your best piece of advice for someone who's interested in buying or selling a blog?
I'd say just go for it! Blog flipping is such an awesome, rewarding career that can give you both financial freedom and lifestyle freedom.
As long as the site you want to buy is in a niche that you understand/have interest in and you can see yourself enjoying working on it, go for it! Of course, do your proper due diligence and check up on the backlinks and history of the domain (these things are taught in the Blog Flipping Masterclass.)
And another nice thing about blog flipping is it doesn't have to be an expensive investment. Sure, you could spend $20,000 on an established blog that is profitable, which gives you an instant ROI but you can also opt to make a micro-investment by buying a starter site for under $3,000 and then put your spin on it.
With blog flipping, the barrier to entry is minimal, and the sky's the limit!
Thanks for the interview, Chelsea!
If you are interested in learning how to buy and sell blogs, check out the Blog Flipping Masterclass. I have personally taken this course and can highly recommend it if you're ready to get started with the world of website flipping!
You can also check out Blogs for Sale to see what listings Chelsea currently has available if you're interested in buying a blog.
And if you have a blog you want to sell, be sure to fill out the valuation form to get a free valuation for your blog and find out how much it's worth.