Note: Affiliate links may be used in this post. I may receive a small commission at no extra cost to you if you use my affiliate link. Full disclosure policy here.
How to Make Money Blogging
Are you wondering how to make money blogging? Maybe you've started a blog and want to know the next steps to take to monetize it, or maybe you're still thinking about starting a blog and want to learn more.
This post will show you the best ways to make money blogging!
I have been blogging for several years now, and have started five profitable blogs, three of which I later sold. I have tried pretty much anything and everything under the sun when it comes to making money from blogging.
Some of the ideas on this list are extremely common, while others are more out-of-the-box. I'll also tell you which ones have worked for me and my blogs.
The key to earning money from your blog is having multiple income streams, so pick a few of these ways to make money blogging and try them out!
How to Start a Blog
In order to make money blogging, you need a self-hosted blog. (This means you can't start a blog on a free platform like Blogger, WordPress.com, Wix, etc. because they own your content and you cannot monetize your blog.)
Luckily, web hosting for your blog only costs a few dollars per month. I personally use and recommend web hosting from Bluehost because it's only $2.95 a month and you will get a free domain name for your blog.
For a step-by-step guide on how to start your blog with Bluehost, click here.
Or join 5,000+ other subscribers in signing up for my free Blogging Bootcamp course, and get the lessons delivered directly to your email inbox:
Here are the best strategies for how to make money blogging:
1. Affiliate marketing
Affiliate marketing is one of the BEST ways to make money blogging. You don't need a ton of blog traffic to be successful either.
If you don't already know what affiliate marketing is, it is basically just writing about products or services on your blog, and earning a small commission when someone makes a purchase through your unique affiliate link.
I highly recommend that bloggers who want to earn an income from affiliate marketing invest in the Making Sense of Affiliate Marketing online course.
This course was created by Michelle, a blogger who makes over $50,000 per month from affiliate marketing on her personal finance blog. The course contains her exact tips and strategies for making money with affiliate marketing. After I took the course, my affiliate income doubled in just one month!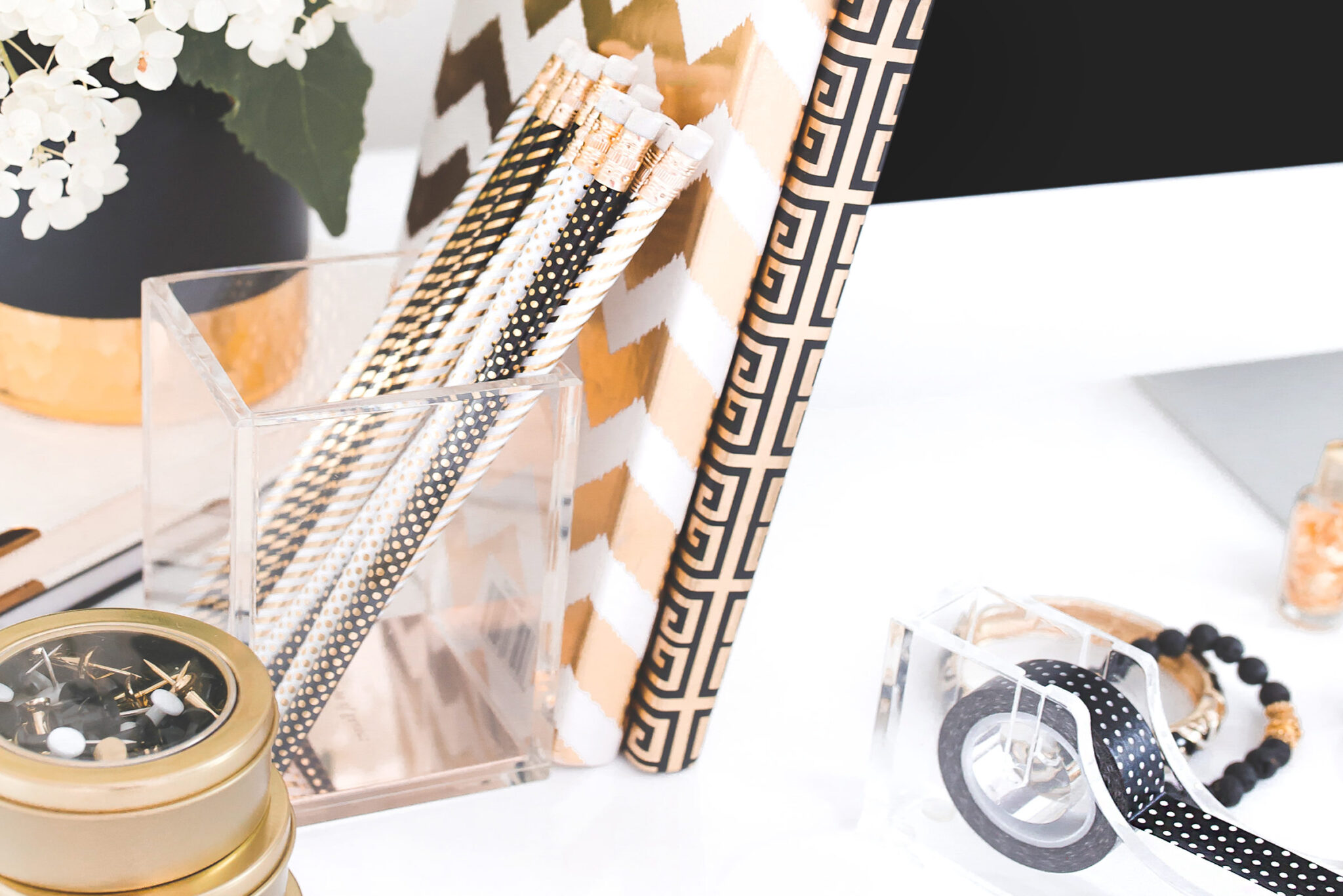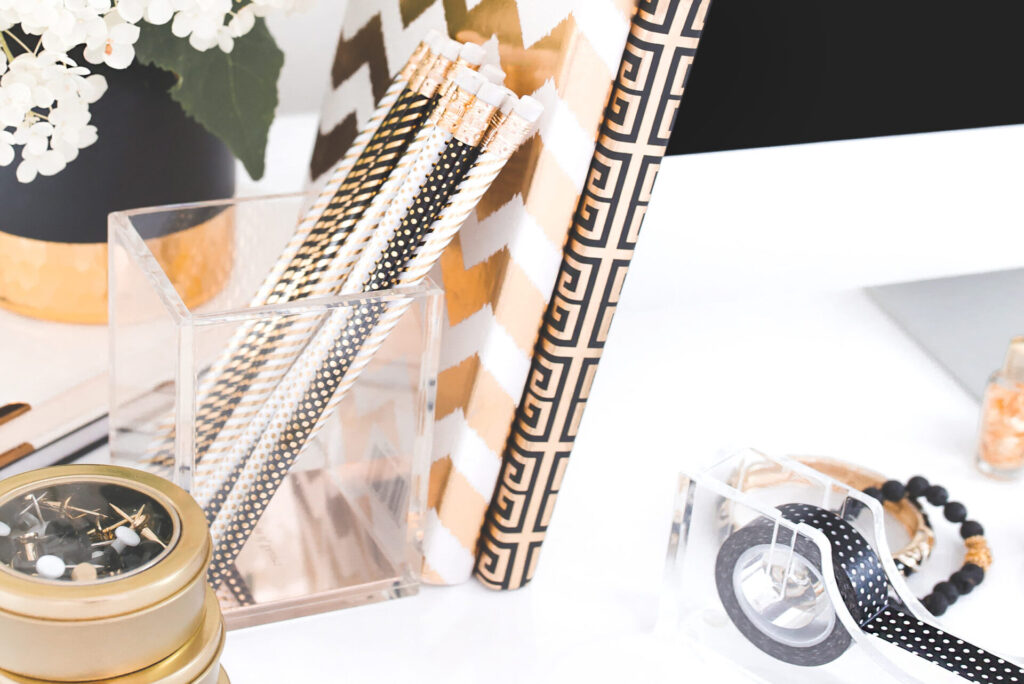 2. CPM advertising
CPM or cost-per-mille ads are the most common form of ads that bloggers use to make money. You can get started with Google AdSense as a new blogger, but keep in mind that you probably won't make a ton of money this way.
The way that CPM ads work is that you get paid per 1,000 impressions the ads receive. So the more traffic you get, the more money you will earn from ads.
In order to make real money from advertising, you will need a high volume of traffic to your blog every month. This is why I would recommend waiting until you have enough traffic to qualify for a premium ad network before you use ads.
Premium ad networks place ads on your blog for you, and optimize them so you earn as much money as possible. Two ad networks I have personally worked with are Mediavine (which requires 50k monthly sessions) or Monumetric (which requires 10k monthly pageviews.) Both are great options for bloggers.
Related: Top 5 Best Ad Networks for Bloggers
3. Sell ad space
An alternative to CPM ads and ad networks is selling ad space on your blog directly to advertisers. This means the advertiser will pay you a fixed amount to display an ad on your blog for a certain amount of time.
Again, you will need a decent amount of page views to make money from this method. You can find advertisers to sell ad space to using a site like BuySellAds.
I have not personally done this, but I know of bloggers who have and make consistent income this way. Generally, you will set a fixed monthly rate for displaying the ad, most commonly in the sidebar or at the top of your blog.
4. Write an ebook
Selling an ebook is another one of the best ways to make money blogging. What should you write about? You can look at your blog analytics to determine your most popular blog posts. Or survey your readers to find out what they need the most help with. Then write an ebook on that topic!
For example, one of my most popular blog posts was about making money on Pinterest, and I kept getting questions about what I was doing to make money on Pinterest. So I wrote my ebook Get Paid to Pin to answer those questions!
In the first year alone of selling that ebook on my blog, I made $10,000!
Ebooks are very easy to produce and you can sell them for anywhere from $15 to $50+ on your blog. I sell my ebook through SendOwl, which is a breeze to use!
Related: How I Wrote and Launched My Ebook in 5 Days
5. Sell an online course
An online course is a lot more work to put together than an ebook, but you can price online courses much higher – usually anywhere from $99 to $800+.
Online courses usually consist of multiple components like worksheets, video lessons, etc. You can create an online course about any topic. Profitable online courses usually address some topic that your audience needs help with.
For example, if you run a blog about home organization, you could create an online course that teaches others how to declutter their home.
6. Sponsored posts
Sponsored posts are another great way to make some money from your blog. How it works is a brand will pay you to write a blog post that mentions them.
I do sponsored posts here and there, but typically only if a brand reaches out to me first and they are a good fit for my blog. You can find sponsored post opportunities by checking sponsored post networks like Linqia, Cooperatize, or Izea. They match bloggers with sponsorship opportunities.
Depending on how large your audience is, you can charge anywhere from $200 to $1,000+ per sponsored post. That's great for just writing one blog post!
7. Consulting/coaching
If you are knowledgeable about a particular topic, why not become a coach or consultant and work with others to help them achieve their goals?
But you can be a coach/consultant on just about any topic: Life coaches, business coaches, health and wellness coaches, etc.
To start offering these services, you can create a page on your blog describing what you offer and then advertise your services on your blog, on social media, in Facebook groups, and through your email list.
I know bloggers in many different niches who have been successful in offering a service like this on their blog. You can charge an hourly rate, or create a custom package for your coaching/consulting services.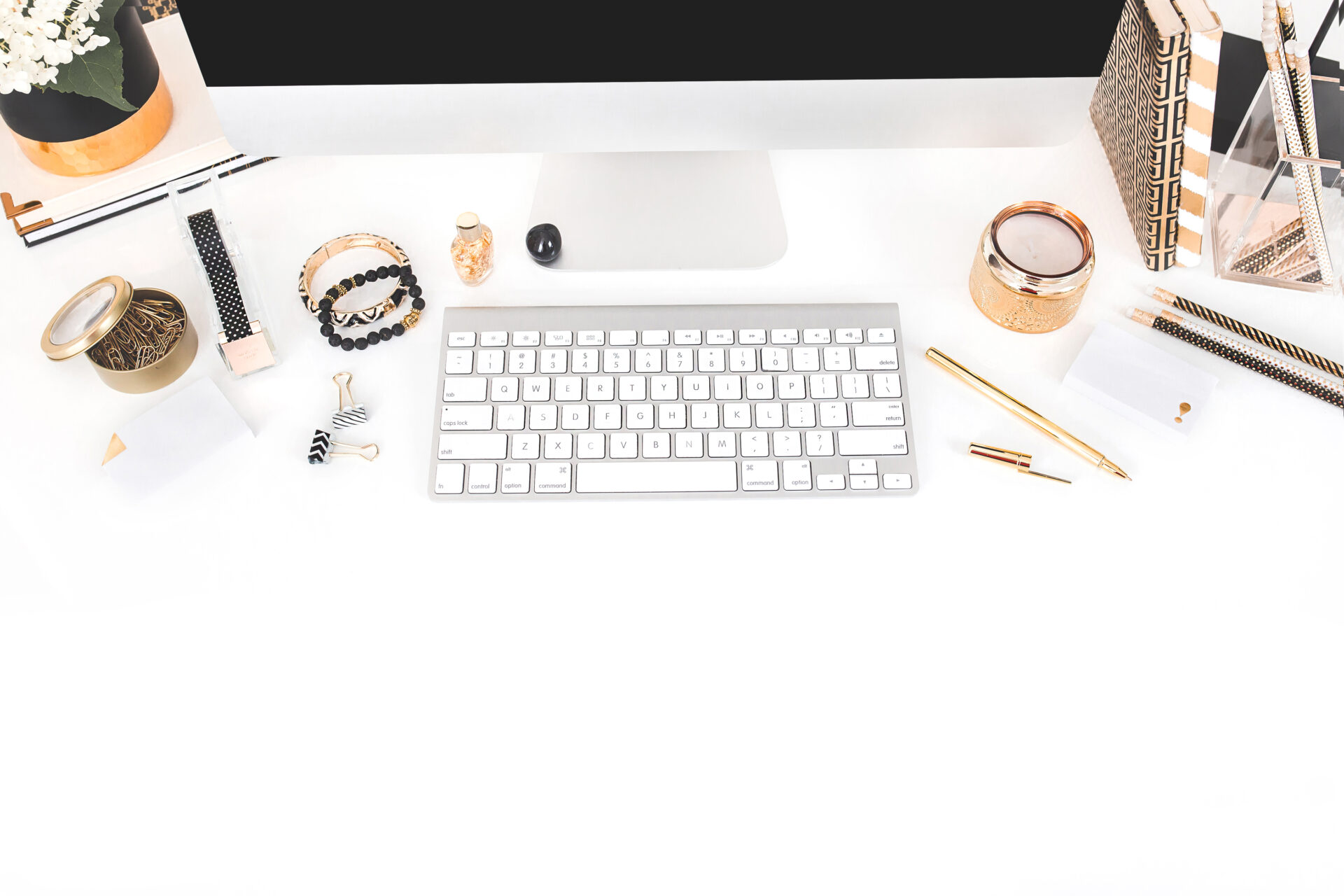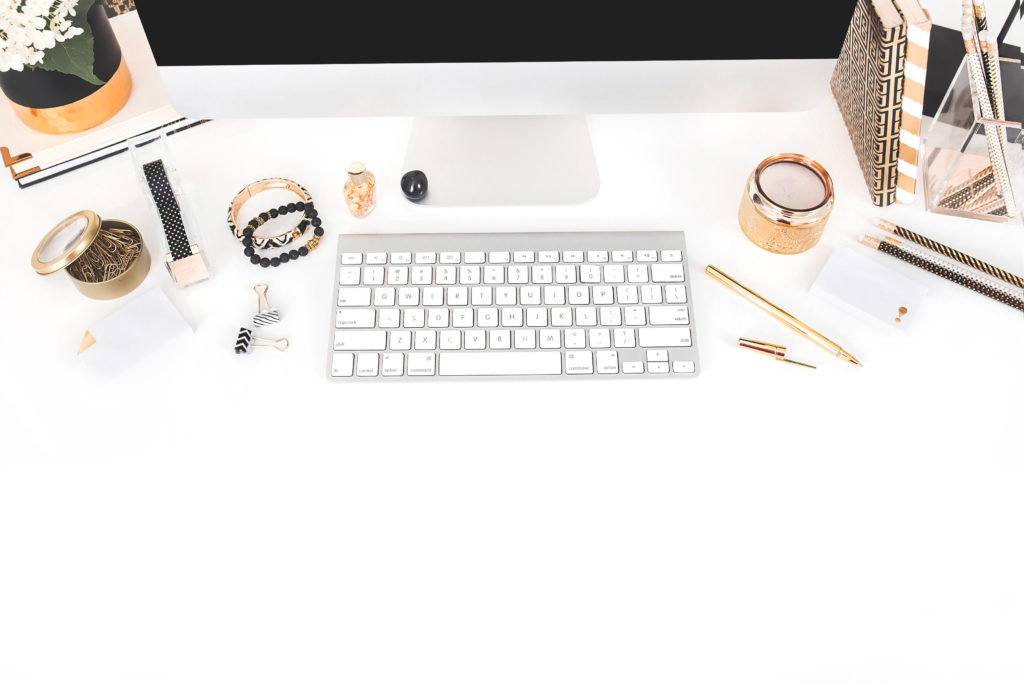 8. Freelance blogging
If you really enjoy writing, why not make some money writing freelance blog posts? Many websites offer paid guest posting/blogging opportunities. A great place to start looking for freelance writing jobs is the ProBlogger job board. The listings are free to access, and bloggers are needed for a variety of topics!
You would be surprised at how many other bloggers are looking to hire freelance bloggers or ghost bloggers to help them out with content on their blogs!
Related: How to Become a Freelance Blogger
9. Virtual assistant
Offering virtual assistant services is a great way to make money as a blogger! What does a virtual assistant do? The opportunities are endless.
If you have a knack for Pinterest, you could offer VA services to other bloggers or business who need help managing their Pinterest accounts.
Or if you love Instagram, you could become a social media manager and work with bloggers or business owners to plan awesome content for Instagram, write engaging captions, and help them grow their following and engagement.
Email marketing, Facebook ads management, small business accounting, online community management, editing, graphic design, and copywriting are just a few other areas where skilled VAs are highly in demand.
Related: How to Become a Pinterest Virtual Assistant
The great thing about becoming a virtual assistant is you can use your own blog as a portfolio of your experience to show potential clients.
10. Start a membership site
A membership site is a great way to earn a recurring monthly income. It's a password-protected area of your blog with special content just for members.
Most membership sites include content that is updated monthly. You can start a membership site on just about any topic, and the kind of premium content you offer could range from video lessons, printables, photos, etc.
For example, Haute Stock is a membership site offering beautiful styled stock photos for bloggers and creative business owners. You have the option to purchase a monthly, quarterly, or annual membership to the site.
11. Start a premium Facebook group
A premium Facebook group is an alternative to a membership site that is easier to set up. The premise is the same: you charge members for monthly access to the group and provide exclusive members-only content.
If you go this route, make sure that your FB group has a lot to offer, because there are plenty of free groups out there! If you want to run a premium group, you will need to cultivate an active community and provide valuable resources to your members (ex. Facebook Live trainings, Q&A sessions, one-on-one coaching, etc.)
12. Email marketing
Does your blog have a decent-sized email list? If so, one of the best ways you can make money blogging is by selling to your email list!
Related: How to Start an Email List
You can market your own product to your email list (such as an ebook or online course) OR you can market products you are an affiliate for.
13. Flip your blog
You've heard of house flipping in real estate, but what about blog flipping?!
Yes, it's a thing, and you can make thousands from it! The basic premise is that you start a blog, build it up, and then sell it for a profit. The investment is small (just the cost of starting a blog) but the payoff can be huge!
I have personally flipped three blogs, earning over $25,000! (That doesn't count the money I made from the blogs while I still owned them.)
Related: How I Made $25,000+ from Blog Flipping
Blog flipping is a unique way to make money blogging because you don't have to commit to growing one blog long-term. Instead, your goal is to start a new blog, monetize it as quickly as possible, and then flip it for a profit.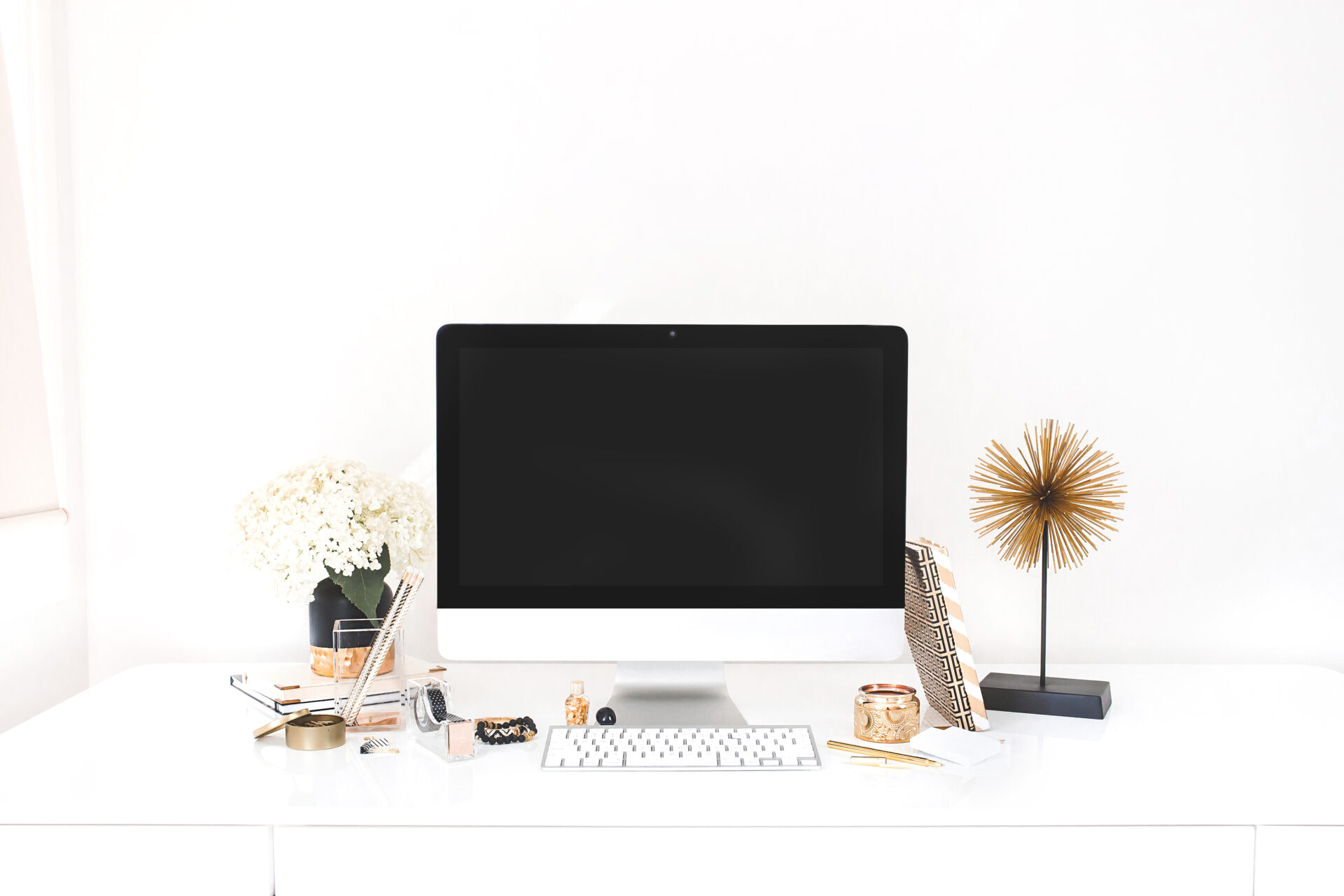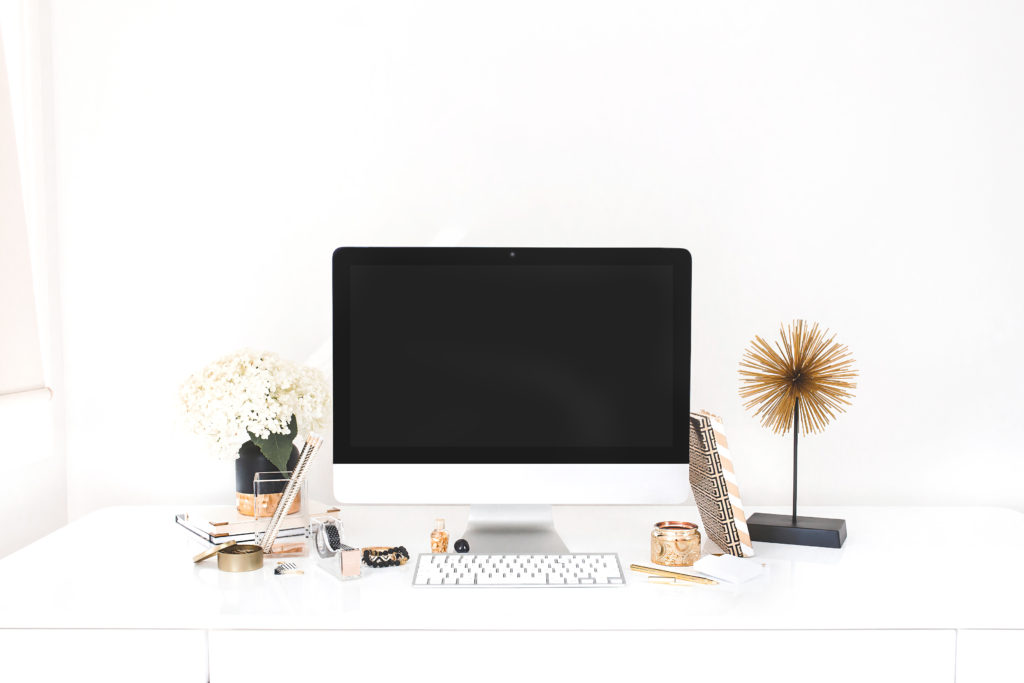 14. Sell a physical product
Selling physical products on your blog can be a very lucrative source of income. If you sell handmade goods, creating an online shop on your blog instead of a platform like Etsy will give you more creative control and higher profit margins.
You can set up an online shop on your blog using the free plug-in WooCommerce as long as you have a self-hosted WordPress blog.
I have seen bloggers successfully sell physical products ranging from mugs to planners to travel accessories to journals, so the sky really is the limit when it comes to starting your own online shop and selling products.
15. Create a tripwire
A tripwire is an offer that you present to people after they sign up for your email list. The tripwire is a product that is cheap, yet extremely valuable.
Let's say that you run a fashion blog and your opt-in incentive for your email is a guide on how to attend New York Fashion Week. Instead of directing subscribers to a generic "thank you" page after they sign up for your email list, you would instead direct them to the sales page for your tripwire offer.
In this case, your tripwire product could be something like a file containing the exact emails you use when pitching yourself to brands at New York Fashion Week. Tripwires should be inexpensive, somewhere between $5 and $15.
Tripwires are an easy way to make money while growing your blog's email list, and once you set up your tripwire offer, you don't have to do anything else. It's easy passive income. I personally earn $500+ a month from tripwires!
Related: How to Make Money with a Tripwire Offer
16. "Hire me" page
Do you have a specialty service you can offer to readers of your blog? For example, I know of a travel blogger who also runs a travel agency and uses her blog for marketing her travel agency and finding clients.
Maybe you offer translation services, or you're also a photographer on the side.
Whatever it is that you do, you can advertise your services on your blog.
17. Host a webinar
If writing an ebook or creating an online course isn't your thing, then maybe hosting a webinar is! Like many of the other ideas on this list, you can host a webinar about almost anything and sell tickets to your audience.
You can pre-sell tickets to your webinar by advertising it on your blog, in Facebook groups, through your email list, and on social media. One awesome way to promote webinars is by giving a mini-webinar on Facebook Live or your Instagram Story and then directing people to sign up for the real deal.
18. Private label rights
Most bloggers have never heard of private label rights, or PLR. Basically, it means selling your own intellectual property for others to use as their own.
If you have a bunch of old, unpublished blog posts collecting dust in your drafts folder, you could sell them as private label rights content to other bloggers. Ebooks, videos, software, and graphics can all also be sold as PLR.
19. Instagram sponsored posts
If your blog's Instagram account has a sizable following, you can work with brands on sponsored Instagram posts. Most sponsored post opportunities are perfect for fashion, lifestyle, food, parenting, and travel bloggers. Brands will pay you to make a post on Instagram promoting their product.
Many bloggers have around 5k-10k followers when they start working with brands on Instagram, but some bloggers get started with as few as 1,000 followers. "Micro-influencers" are in high demand right now, and you definitely don't need a million Instagram followers to earn decent money from a sponsored post.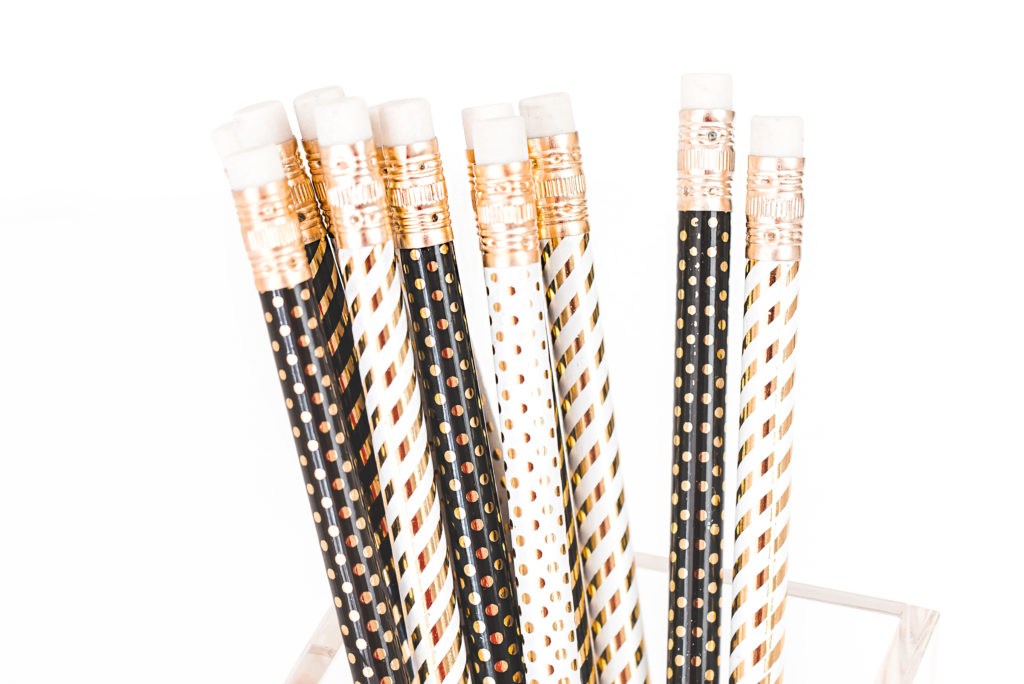 20. Pinterest affiliate links
Do you have a Pinterest account for your blog already? If so, making money with Pinterest affiliate links might be perfect for you!
With this income strategy, you don't need to write an entire blog post and include affiliate links. You can simply create a graphic for one of your affiliate product, pin it, and link it directly to the sales page using your affiliate link!
I currently use this strategy and earn over $500 in passive income from it every month. To learn exactly how to get started with Pinterest affiliate links, I highly recommend reading my ebook Get Paid to Pin!
Related: How to Make Money with Affiliate Marketing on Pinterest
21. Sell printables
Printables are super popular right now and are a great way to make money blogging! They're super easy to create – you just need to be able to use a graphic design software like Canva (free) or InDesign to make them.
Related: 49 Printable Ideas to Sell and Make Money
I have seen bloggers selling all kinds of printables. Some of the most popular are printable planners. You can create academic planners, vacation planners, budget planners, wedding planners, etc. Printable wall art, invitations, coloring pages, workbooks, and party decor are also popular printables that you can sell.
You can learn more by taking the Printables by Number online course.
22. Start a podcast
Many bloggers are starting podcasts these days, and it's not hard to see why. Audio podcasts are exploding in popularity, and many people prefer to listen to their favorite bloggers rather than read their posts.
Once you get a sizable audience of subscribers for your podcast, you can start monetizing it with ads and sponsorships. Pat from Smart Passive Income has a helpful guide about how to start your own podcast.
23. YouTube videos
If you have a YouTube channel for your blog, you can monetize your videos with ads. You can also make money with some of the other ideas on this list, such as affiliate marketing (include affiliate links in your video descriptions) or selling your own products (link to the sales page in your video description.)
The only ads you can use in YouTube videos are Google AdSense ads, and you need a minimum of 10,000 total channel views to get started.
24. Start a Patreon
Patreon is membership platform that allows creators like bloggers to get paid for their work. As a blogger, you set up a Patreon account and offer different membership levels with special rewards and perks.
Your readers can sign up to become "patrons" and pay a fixed amount each month to get access to your Patreon content. Many bloggers create additional exclusive content for their patrons, do Q&A sessions, etc.
25. Ask for donations
Yes, asking for donations might seem like one of the stranger ways to make money blogging on this list, but it actually works!
If you provide lots of valuable free content for your readers, you should not feel bad asking them for a small donation to show their support. I know a blogger who uses Ko-Fi on her blog so her readers can buy her a "virtual coffee" if they want to say thanks. All you need to do is add a button to your sidebar for donations.
How to Money Blogging
This post showed you 25 ways to make money blogging!
It's important to remember that blogging is not a "get rich quick" scheme and it requires time and effort to make your blog into a profitable business.
But being prepared and understanding the different ways to make money blogging will ensure that you are going in the right direction!
Looking for more tips about how to make money blogging?
Check out the following posts: