Note: Affiliate links may be used in this post. I may receive a small commission at no extra cost to you if you use my affiliate link. Full disclosure policy here.

17th Avenue Designs Review
Are you considering a WordPress theme from 17th Avenue Designs?
Read on for my honest review and top picks for the best themes!
17th Avenue Designs was created by Kate to provide stylish, customizable, and affordable WordPress themes for bloggers and business owners.
I have personally used several 17th Avenue WordPress themes over the years on my own blogs, as well as setting up blogs for my clients.
If you are looking for a beautiful, feminine, and functional WordPress theme for your blog or business website, 17the Avenue is a great choice.
Here's everything you need to know about their themes!
What Do They Offer?
17th Avenue offers a wide selection of feminine WordPress themes.
Their premium WordPress themes range in price from $59 to $99 and come with more features and customization options, while their simple WordPress themes are more basic themes designed for simple blog websites and cost $49.
And if you don't want to worry about setting up your WordPress theme yourself, they also offer a theme installation and set-up package for $249 for premium WordPress themes, and $149 for simple WordPress themes.
You can even go a step further and get a VIP package, which includes theme installation and setup, as well as the creation of a custom post signature, pin it button, and favicon, and customized fonts and colors to match your brand.
Benefits of 17th Avenue Themes
As I mentioned, I have worked with several 17th Avenue WordPress themes on my own websites and client websites, and there are a few reasons that I keep coming back to their themes over and over again.
Beautiful design: Every single one of these themes has a beautiful, stylish, and professional design that will make your blog or business website stand out.
Super easy to use: You don't have to be tech-savvy at all to install and set up your theme by yourself. 17th Avenue themes come with incredibly detailed and easy-to-follow instructions and documentation so you can have your website looking exactly the way you want it in an afternoon.
High-speed SEO-friendly themes: All 17th Avenue themes are designed to be lightweight, fast, mobile-friendly, and optimized for SEO.
Flexible customization: There are so many different templates and customization options you can choose from with your premium 17th Avenue theme. Whether you want to set up a blog, business website, portfolio, or online shop, you will be able to customize your theme to meet your needs.
Great customer support: If you encounter any issues, Kate and her team offer prompt, helpful, and friendly customer support.
Affordable price point: With themes ranging in price from $49 to $99, you won't have to pay a fortune for a stunning website design.
These are the main reasons I recommend 17th Avenue Designs.
You'll be hard-pressed to find better WordPress themes for bloggers and business owners, and I have had a great experience using their themes.
Best 17th Avenue WordPress Themes
Below are my top picks for the best themes from 17th Avenue Designs.
Click each image below to learn more about theme or buy it now.
1. Amelia James Theme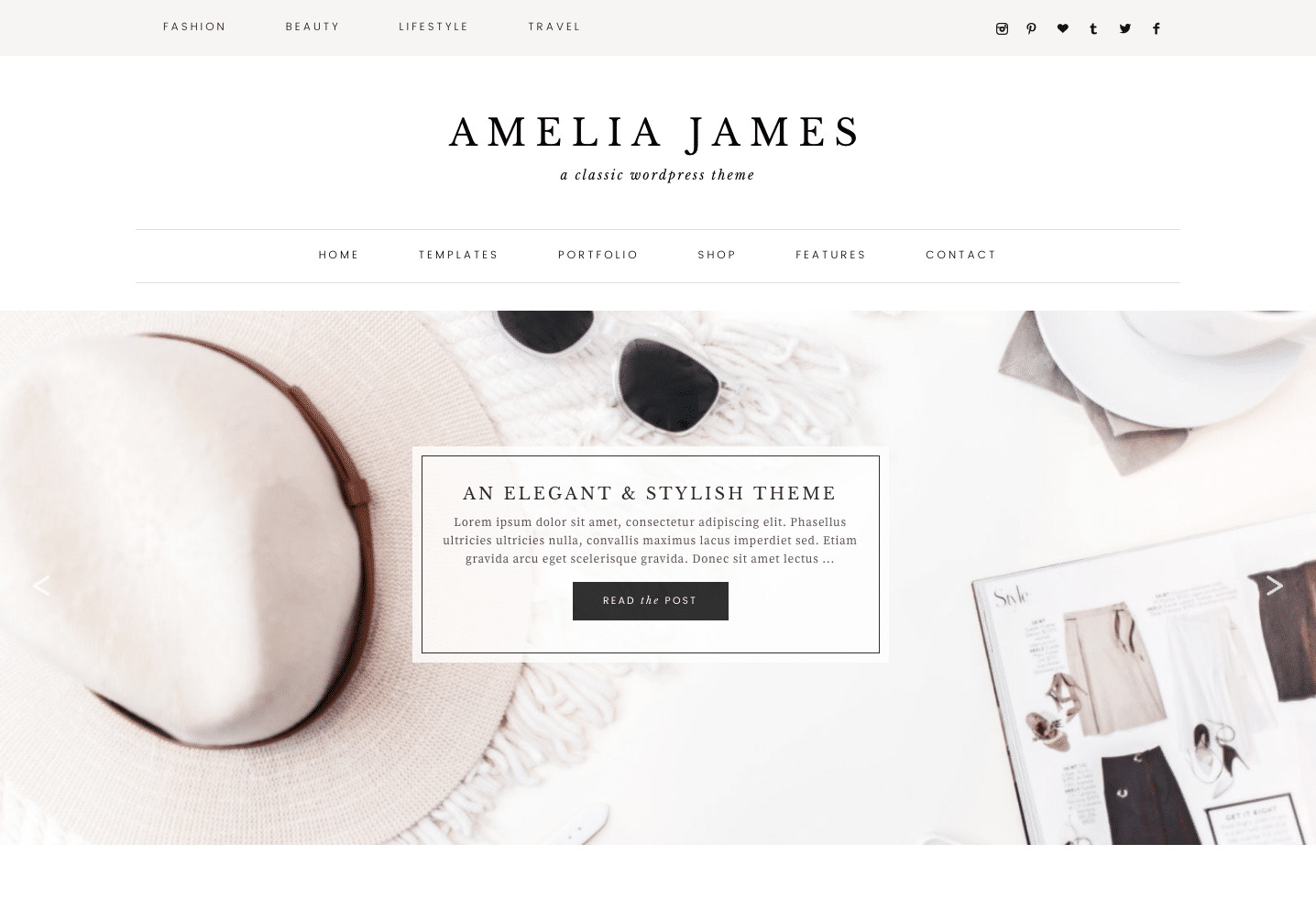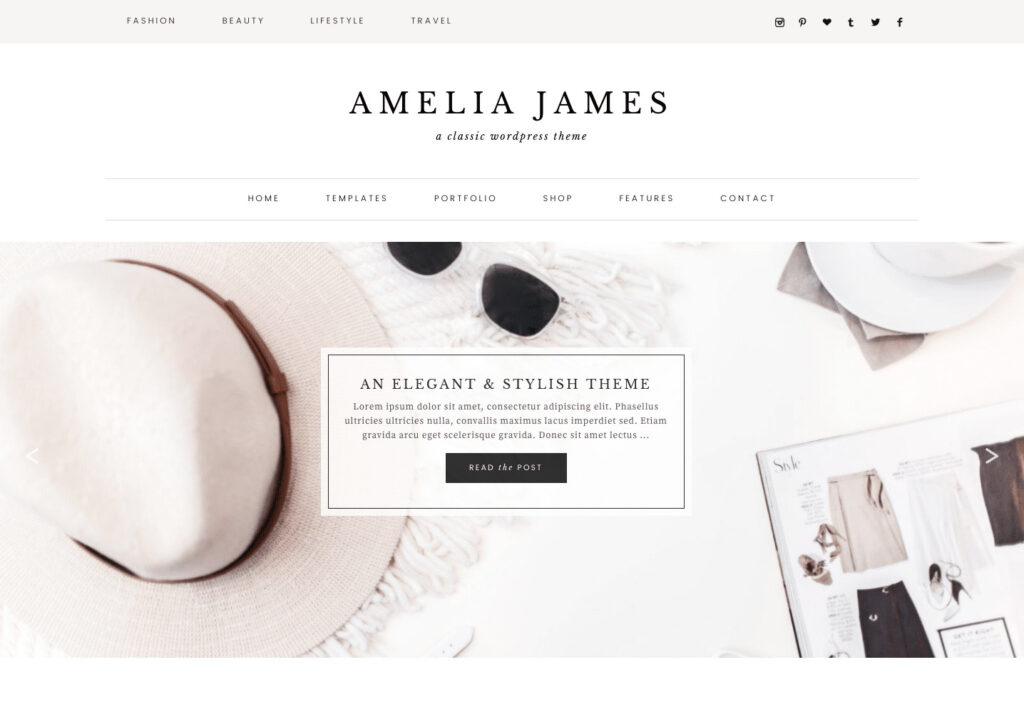 2. Audrey Theme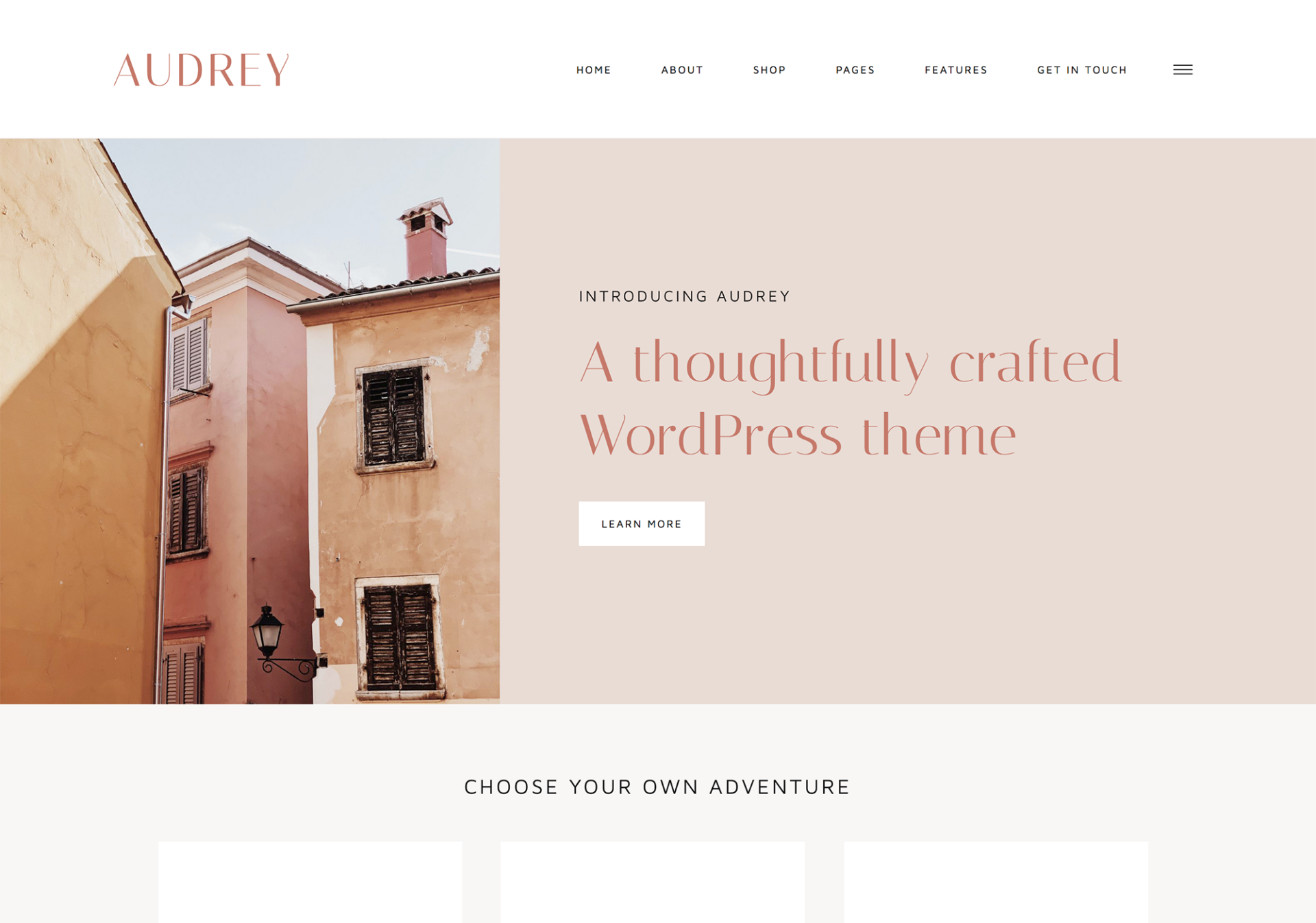 3. Charlotte Theme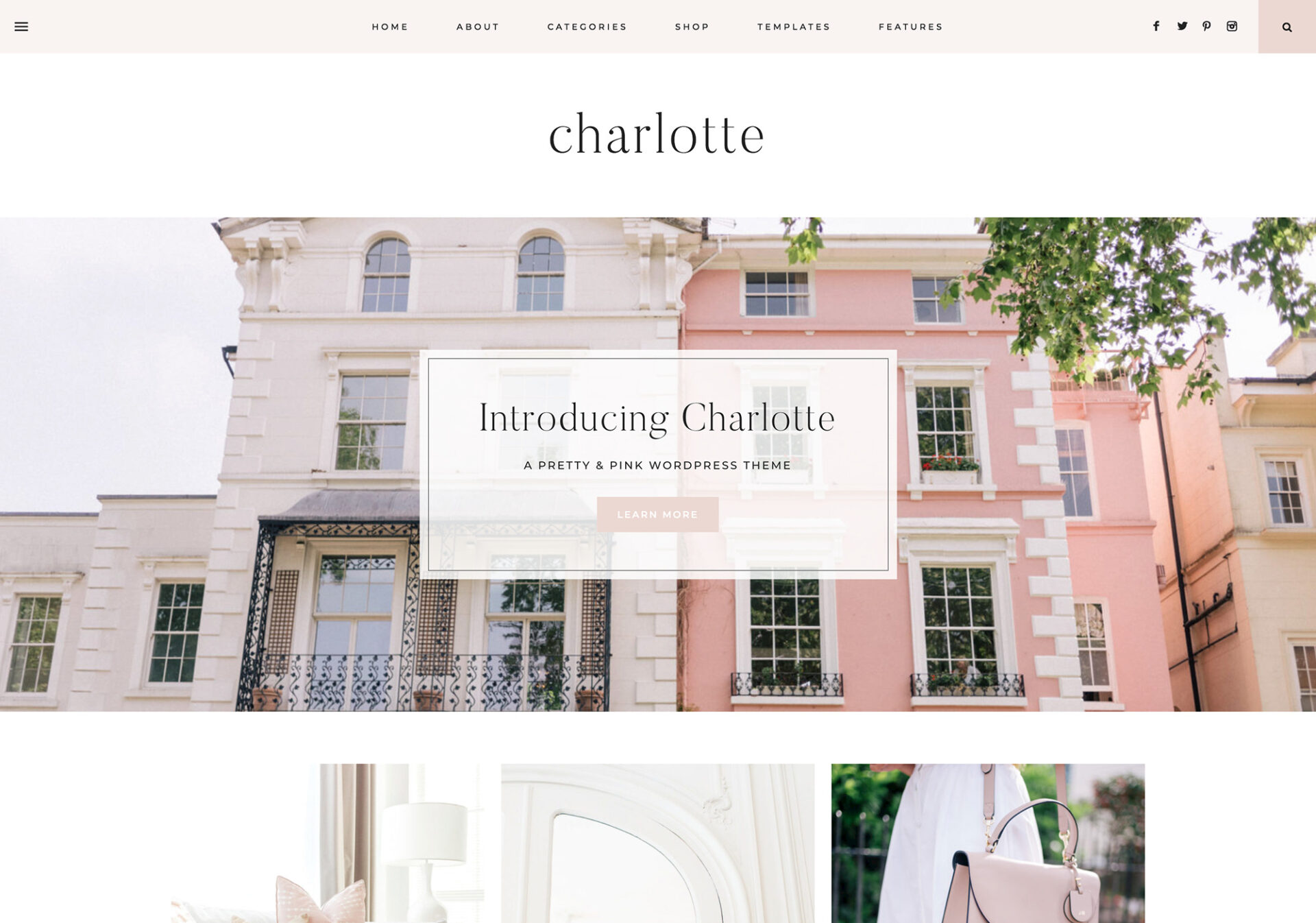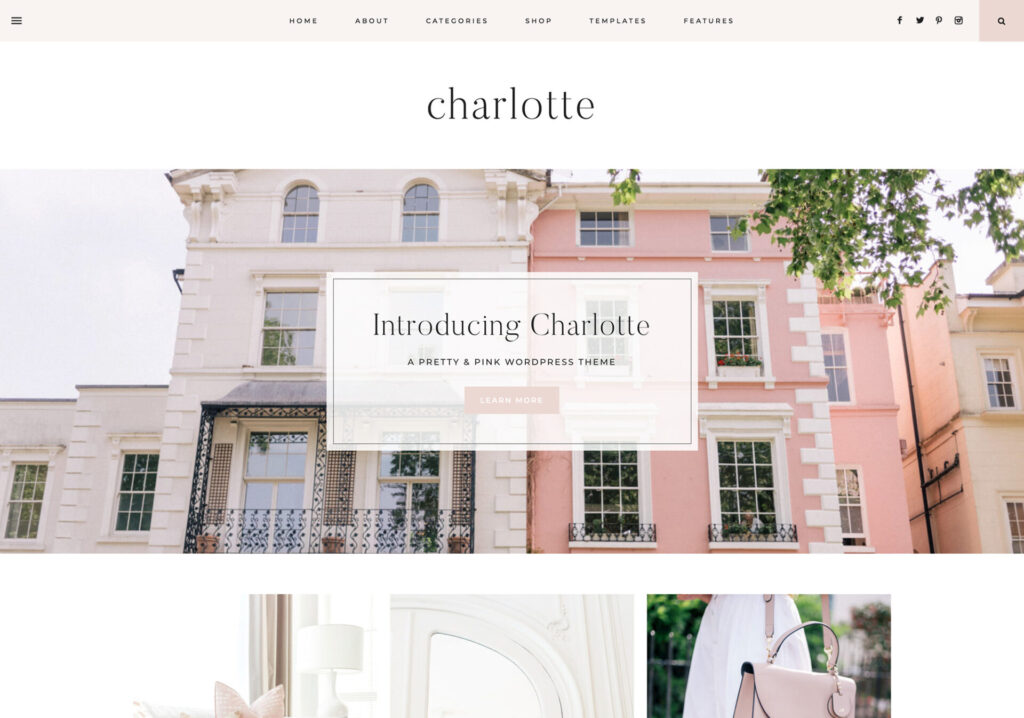 4. Clover Theme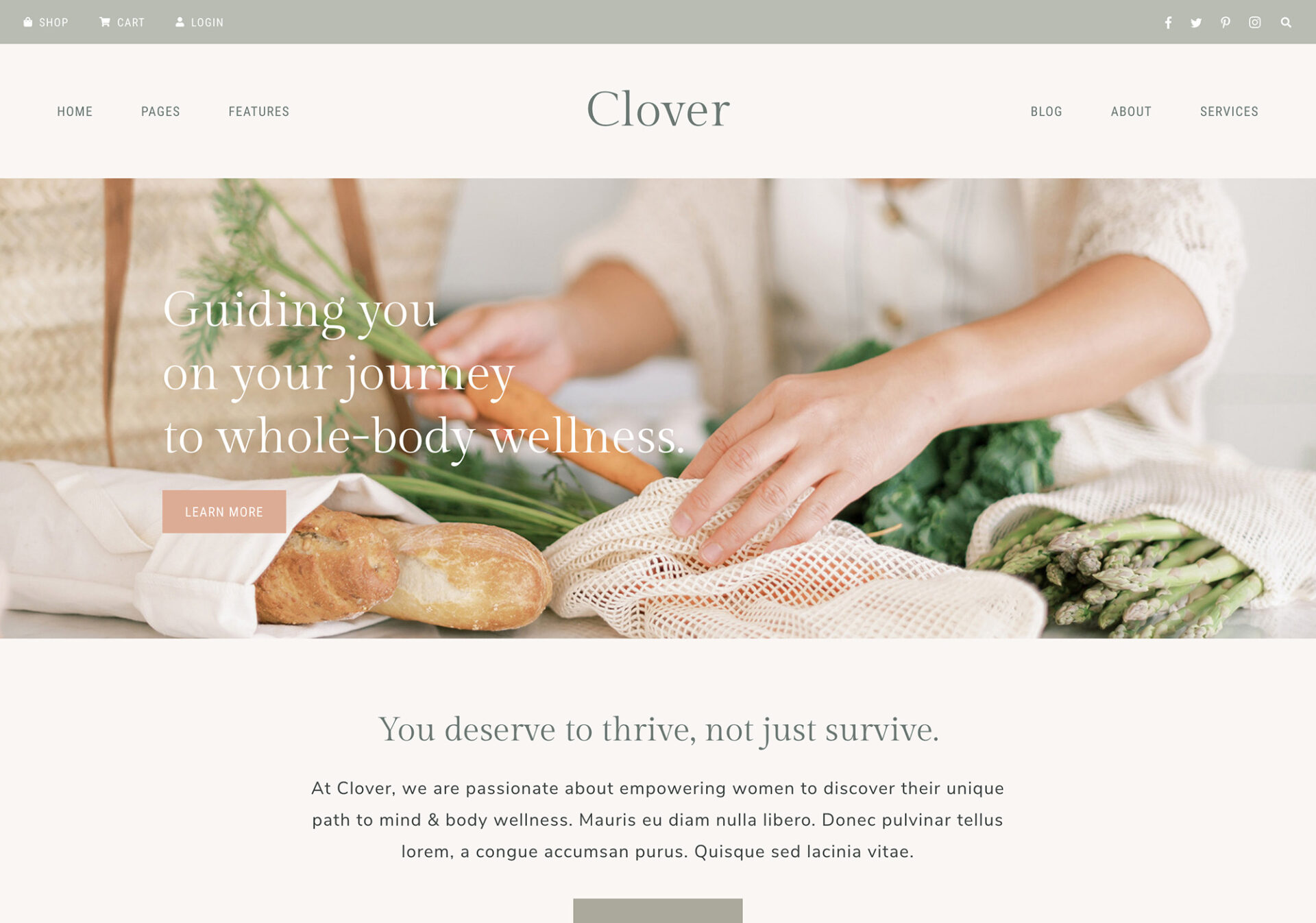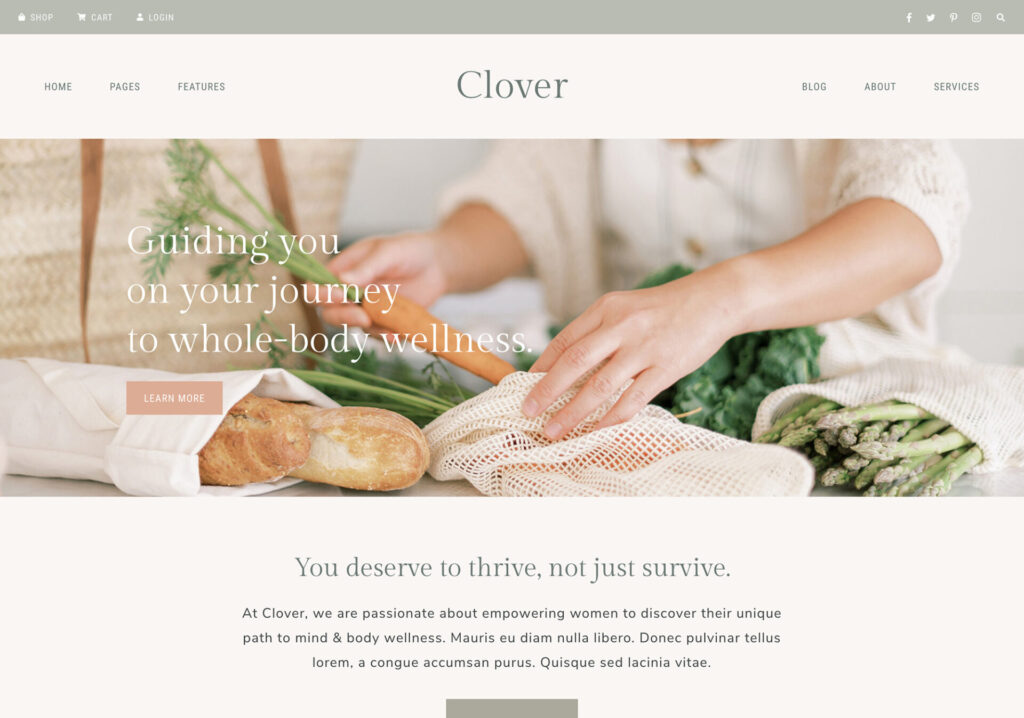 5. Harper Theme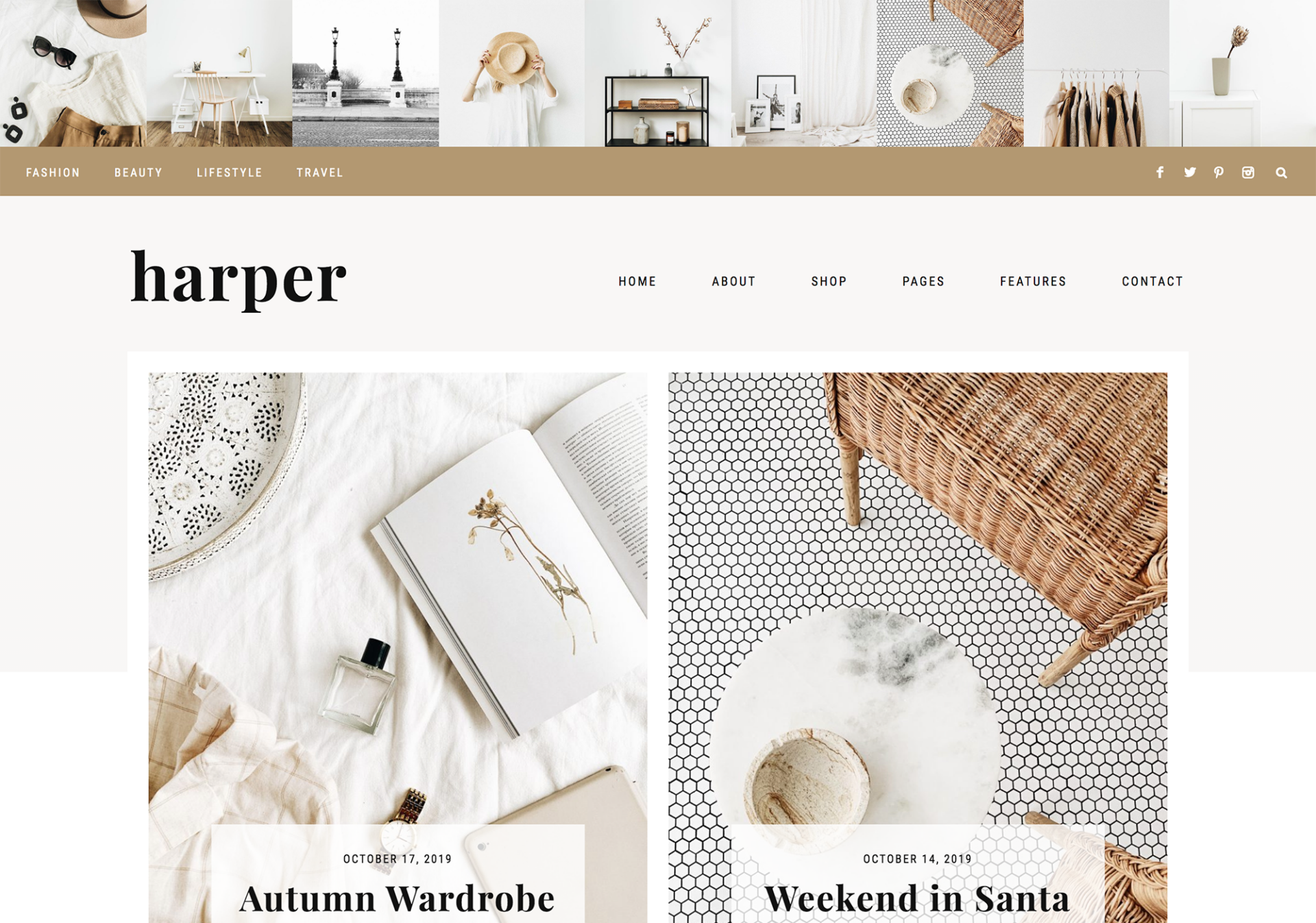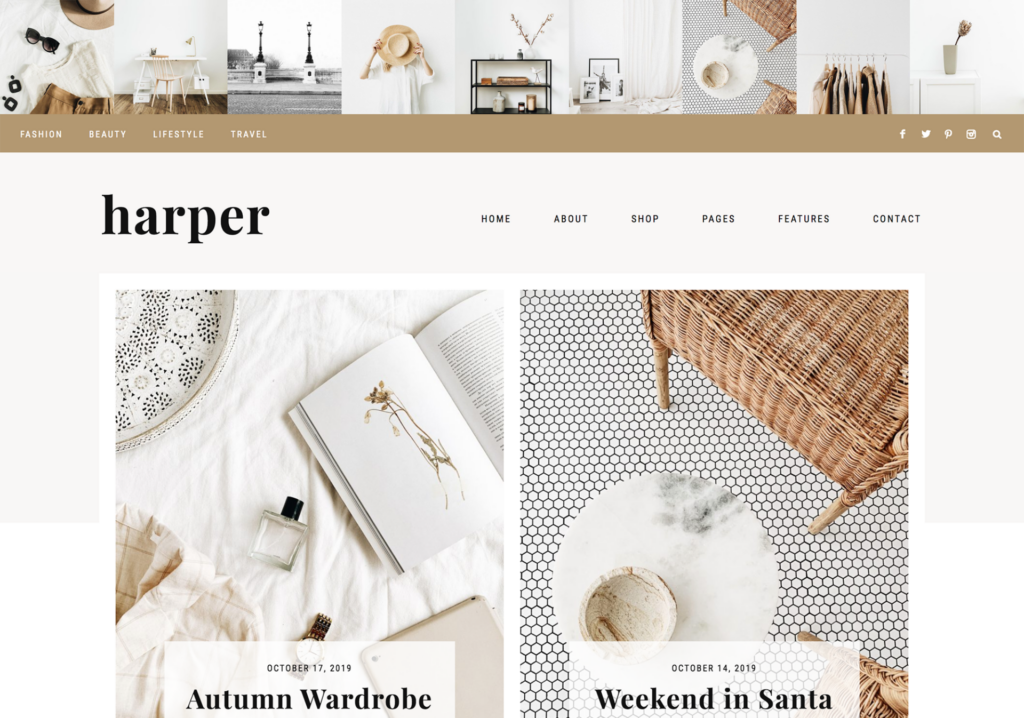 6. Ivy & Lane Theme
7. Magnolia Theme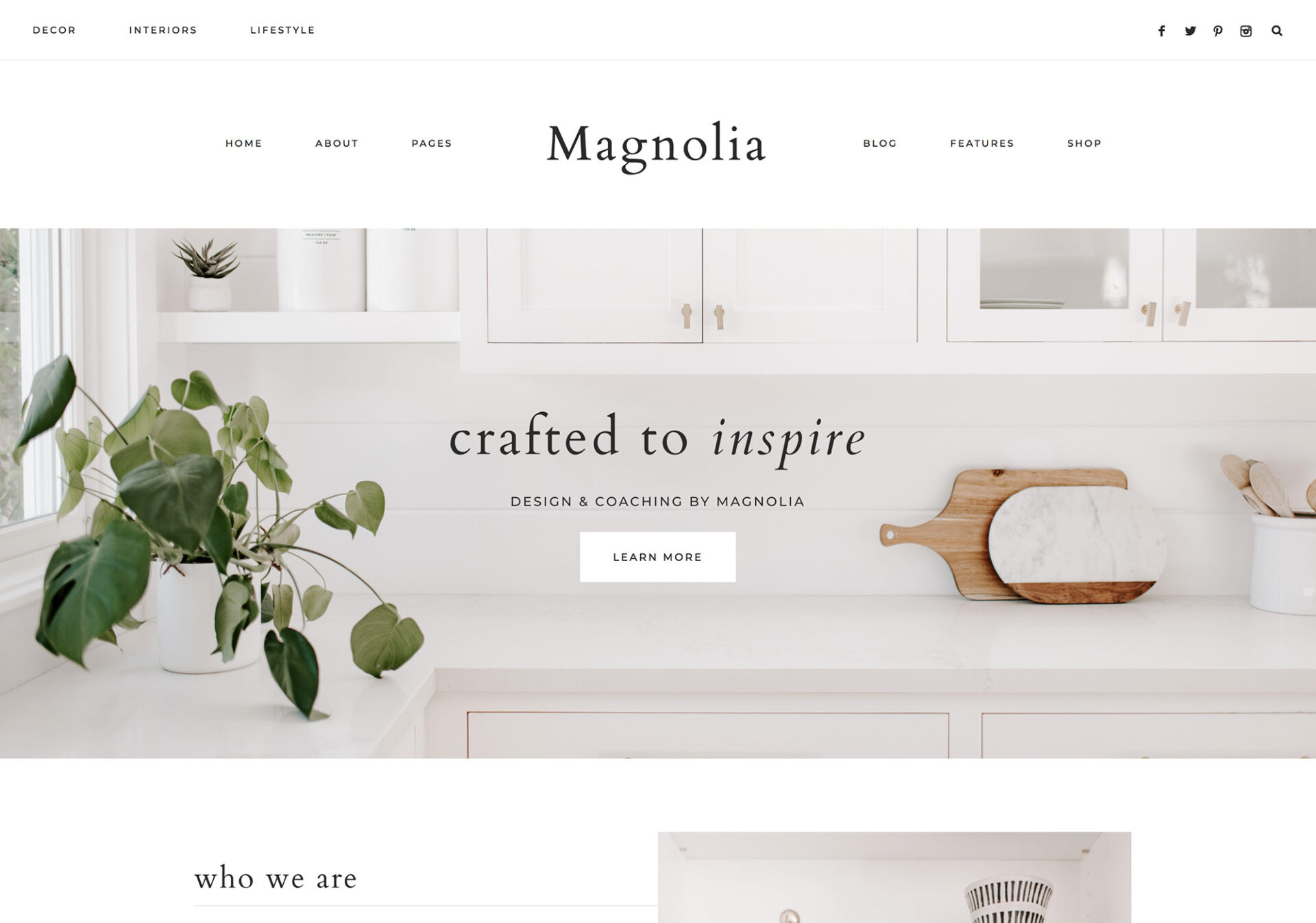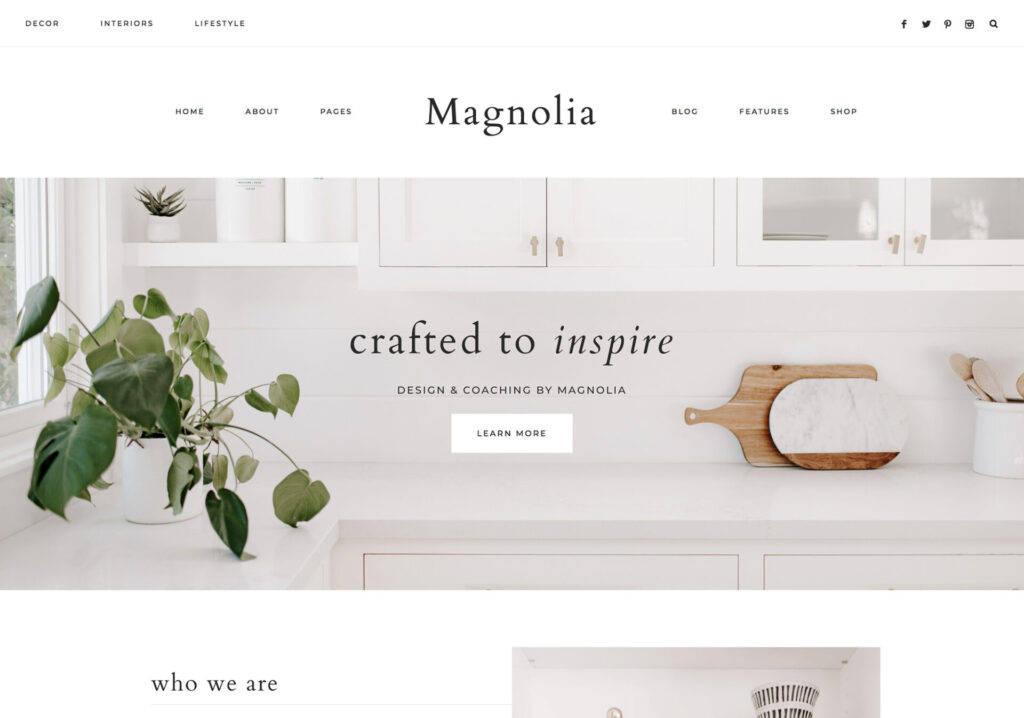 8. Mia Rose Theme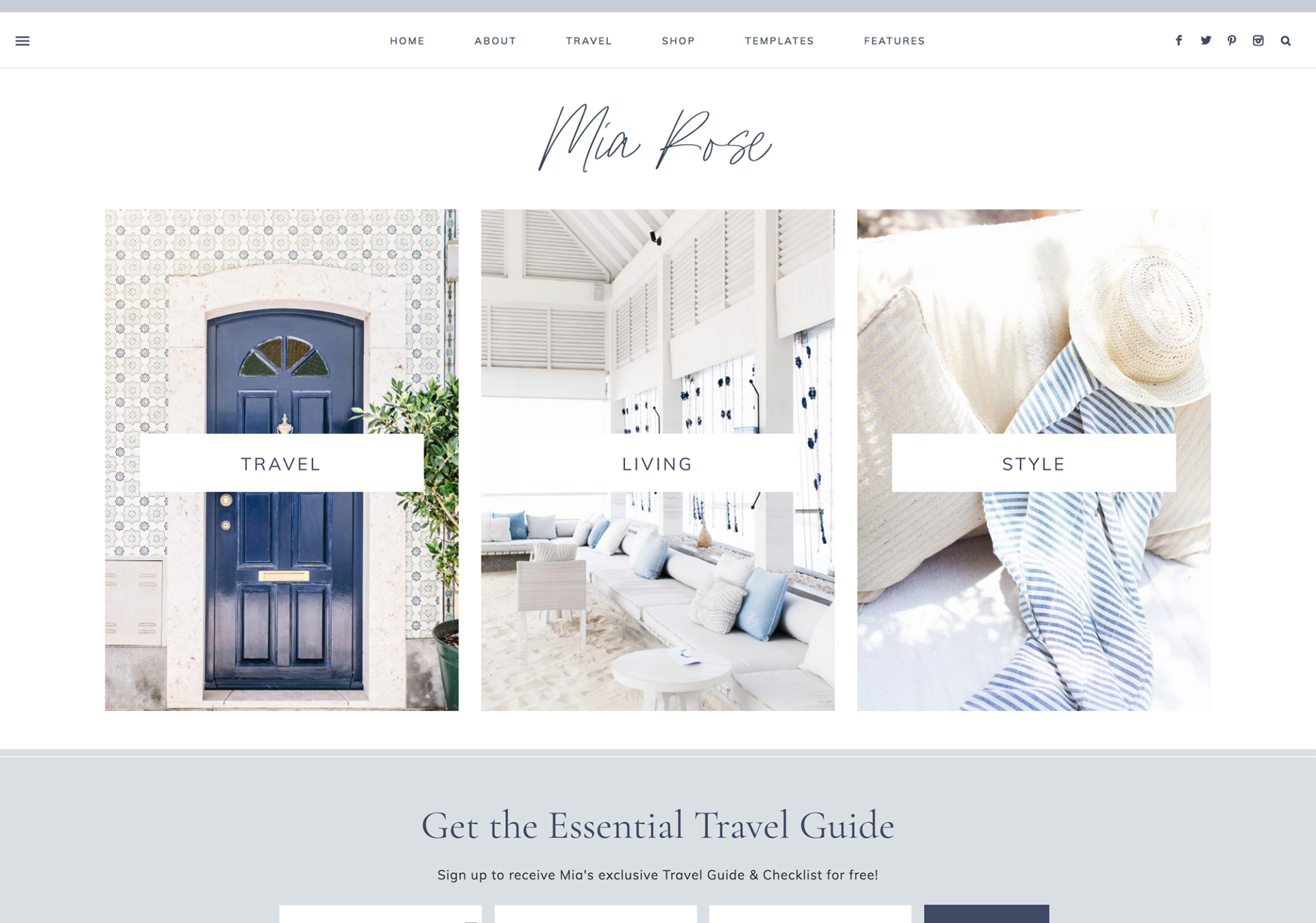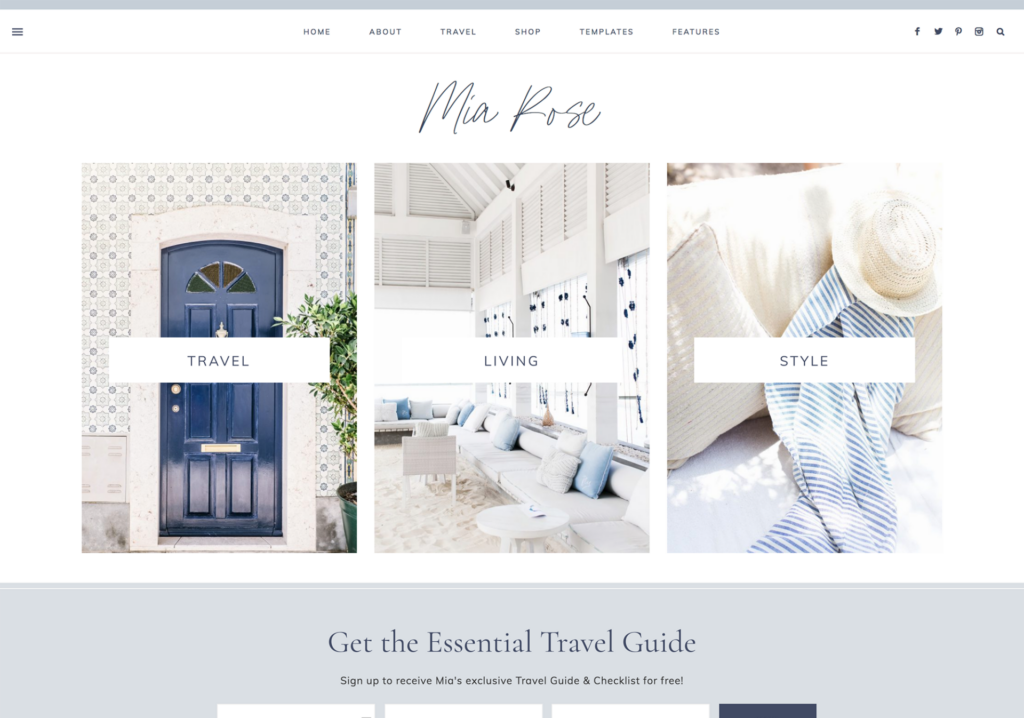 9. Pippa Theme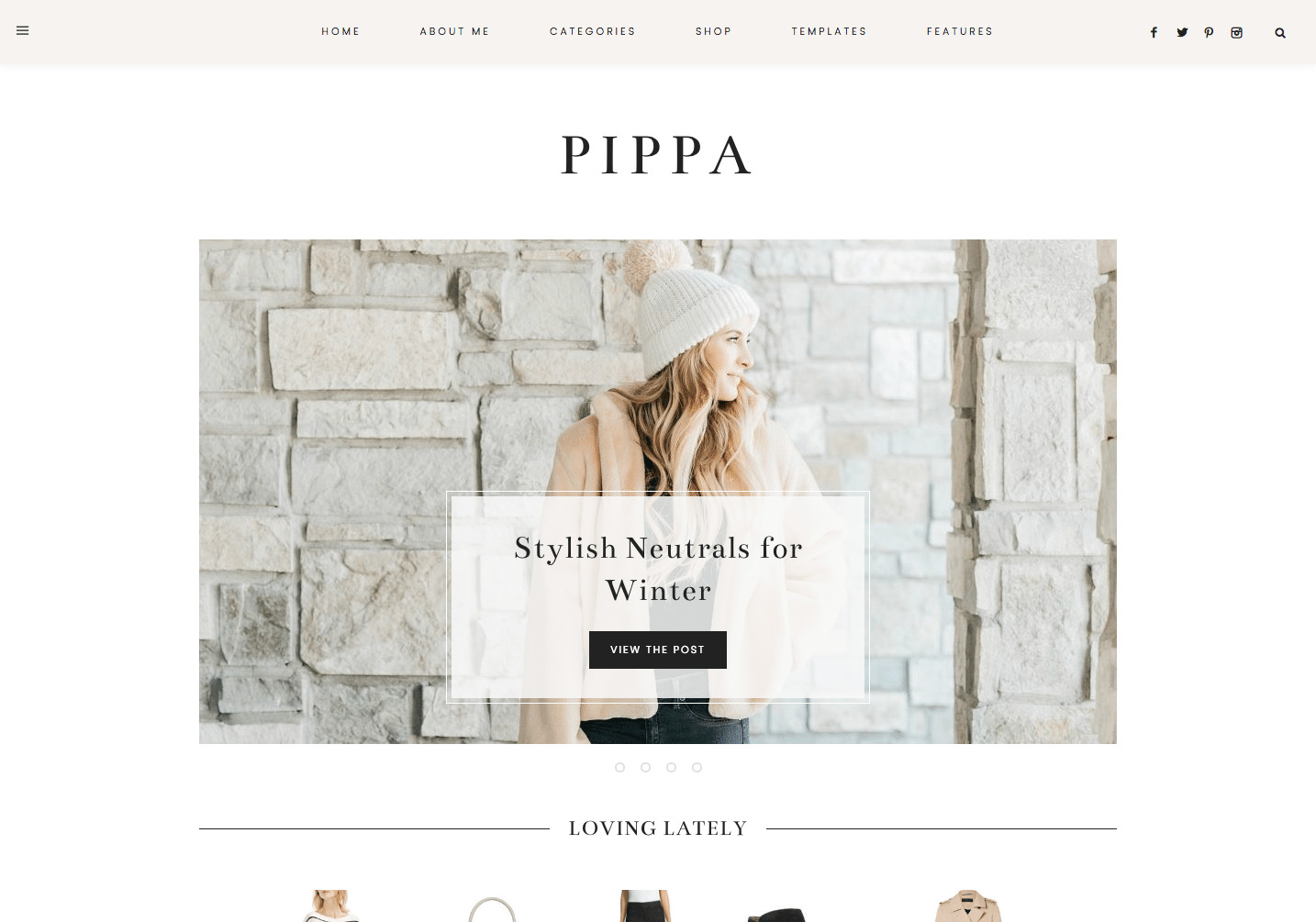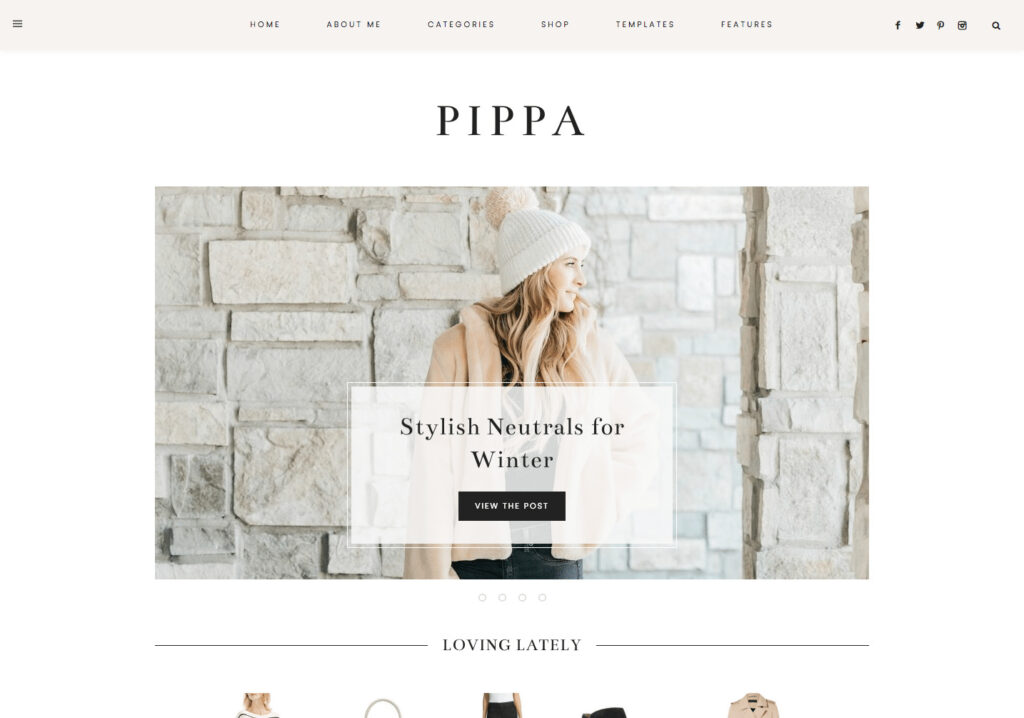 10. Uptown Theme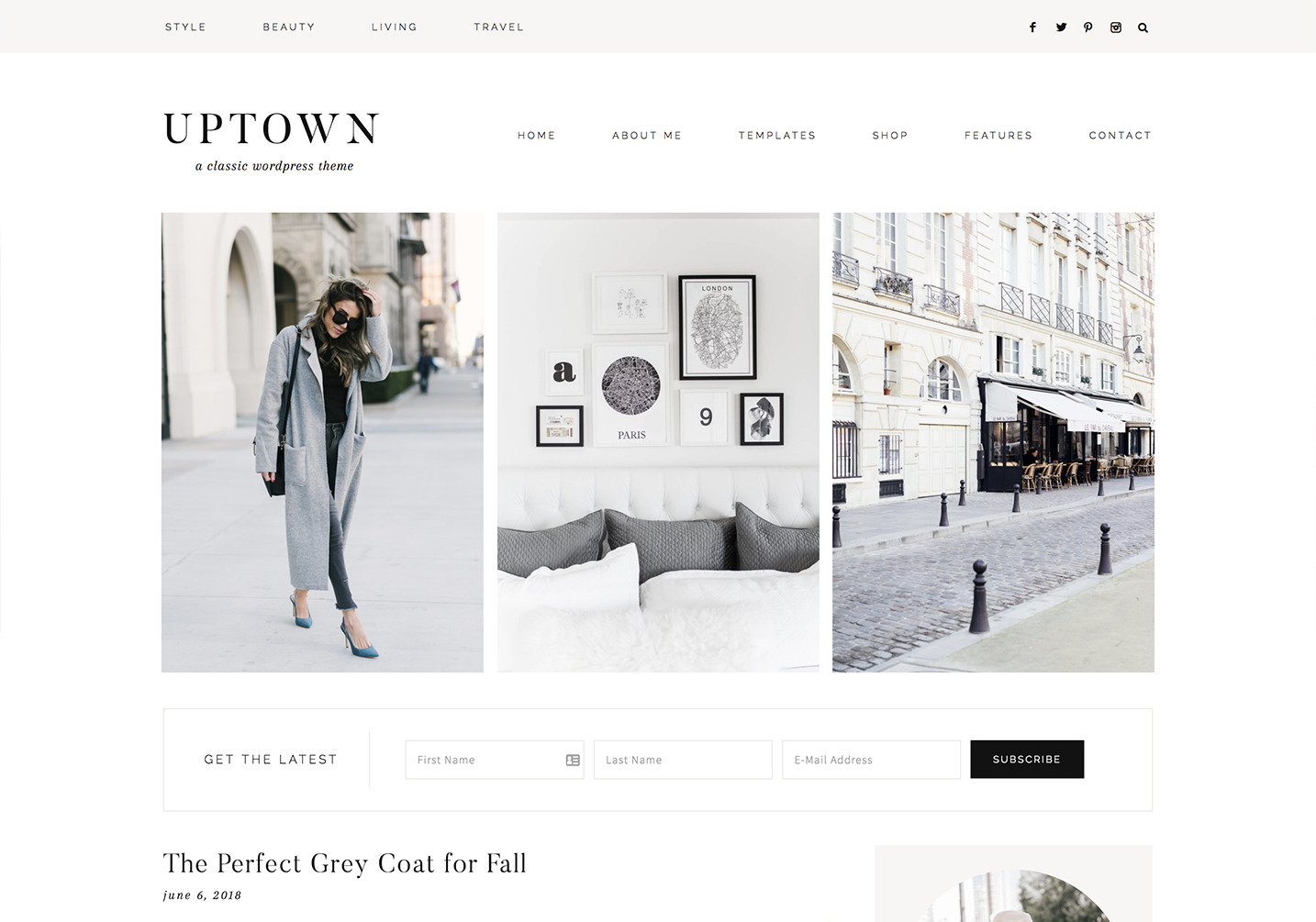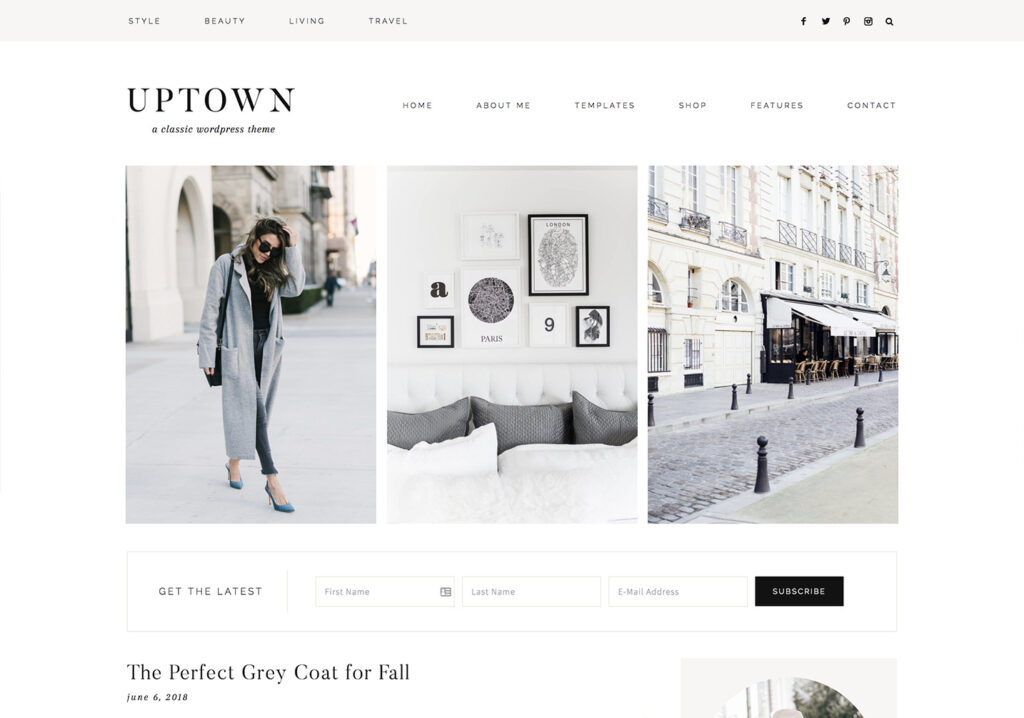 11. Vivienne Theme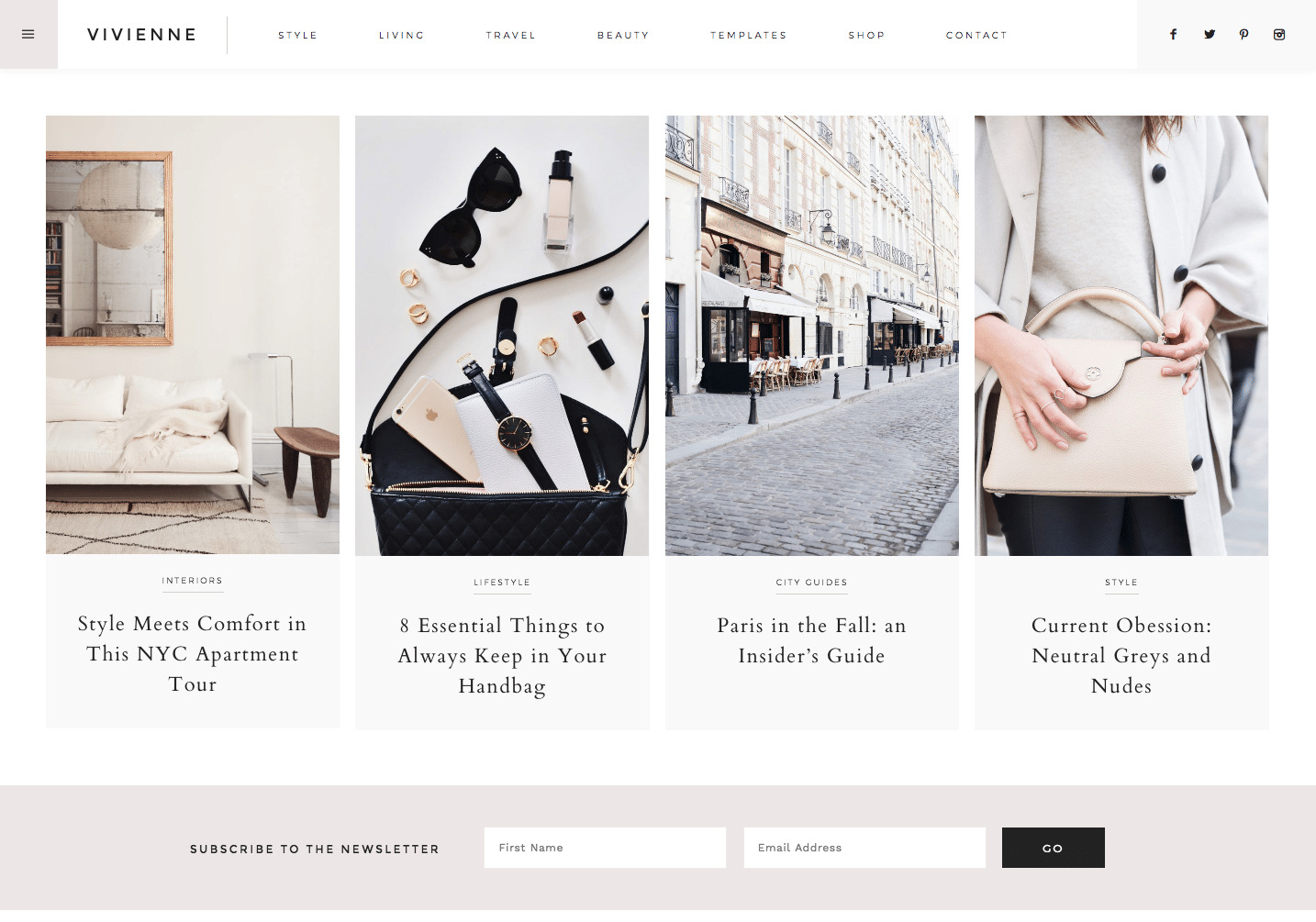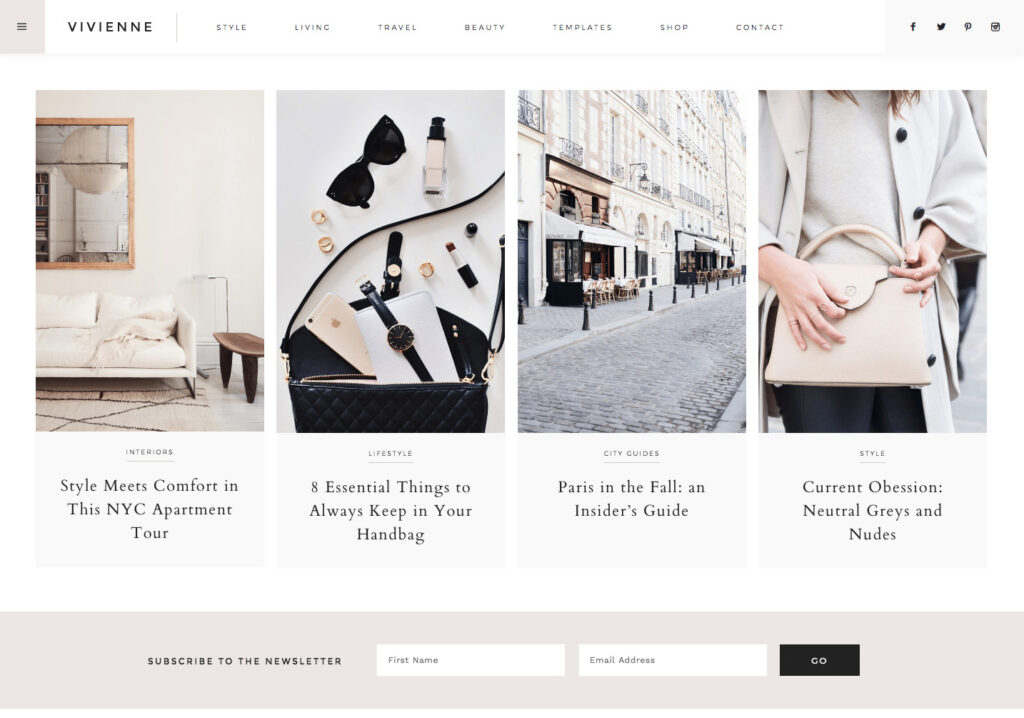 17th Avenue Designs Coupon Code
Are you looking for a 17th Avenue Designs coupon code?
While you cannot always get a discount on 17th Avenue Designs themes, your best chance of finding a discount code is by signing up for their email list.
This way you'll be notified of all sales and promotions.
And keep an eye out for Black Friday, because they always have a sale then!
How to Use These WordPress Themes
17th Avenue WordPress themes only work on self-hosted WordPress websites, and not websites on the free WordPress.com platform.
All you need to start a self-hosted website is web hosting and a domain name. I personally recommend Bluehost because they offer hosting for just $2.95 a month plus a FREE .com domain name for your website.
Once you have decided on one of these 17th Avenue WordPress themes, it's super easy to install it! Here's all you have to do:
Log into your WordPress dashboard
Go to Appearance > Themes
Click "Add New" at the top of the screen
Click "Upload Theme" at the top of the screen
Upload the .zip file of your theme
Click "Activate" once your theme has uploaded!
After you install your theme, you will want to refer to your theme's set-up instructions so you can get everything customized and looking just right.
Remember that you will need a self-hosted WordPress blog in order to use any of these themes. If you don't already have one, make sure to read my step-by-step guide to starting a self-hosted WordPress blog first!
How to Start a Blog
Haven't started your blog yet? It's super easy to do!
I put together a whole guide about how to start a blog for beginners.
For a quick overview of how to start your blog, keep reading!
If you need help choosing a name for your blog, read How to Choose a Blog Name for some helpful tips and 100+ blog name ideas.
Here's how to quickly start your blog with Bluehost:
1. Click here and then click the "Get Started" button:
2. Select your hosting plan
Which plan should I choose? I recommend the Basic plan for new bloggers.
I'm personally on the Plus plan, but that's only because I run multiple blogs. Otherwise I would probably choose the Basic plan!
3. Put in your domain name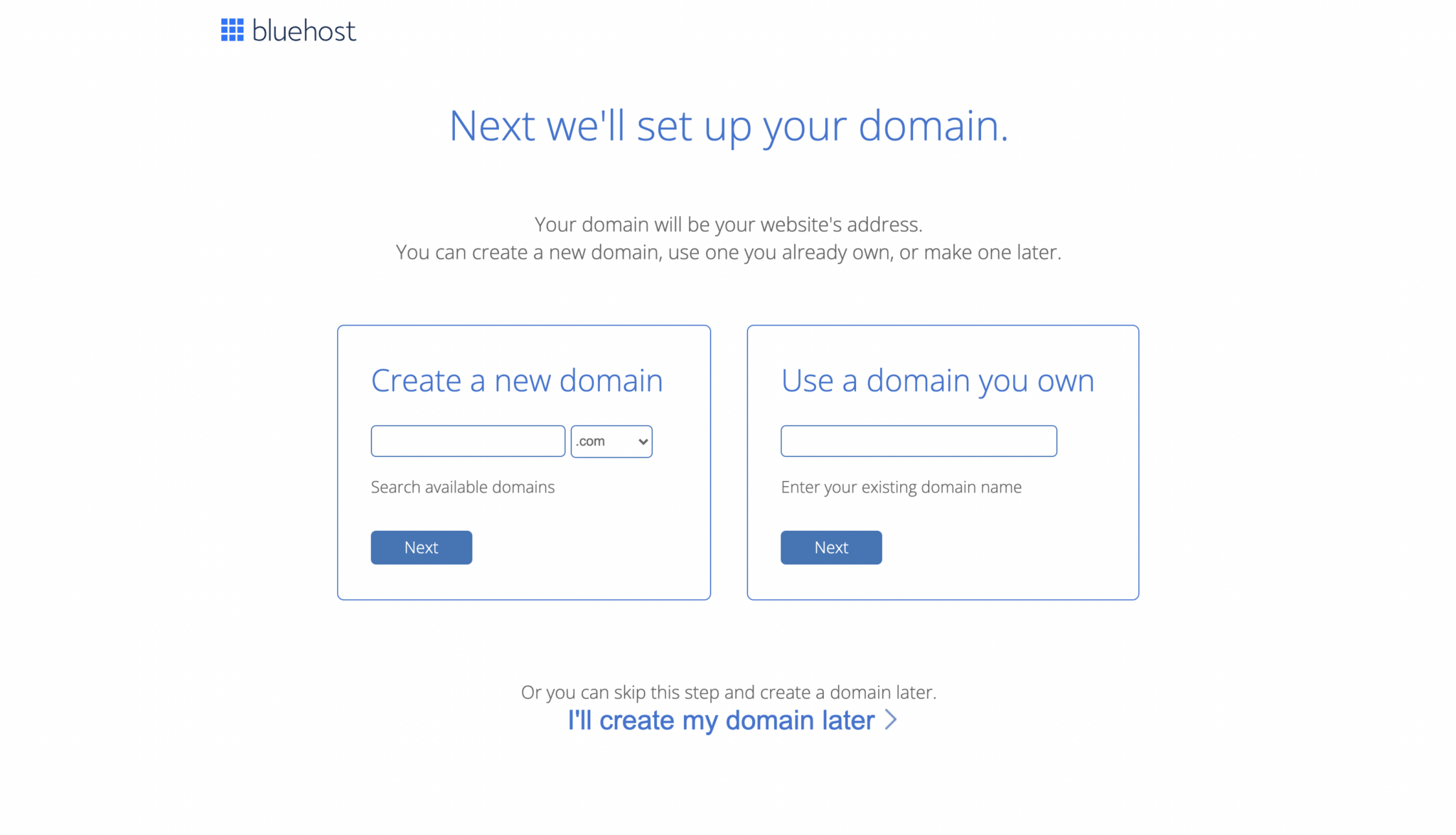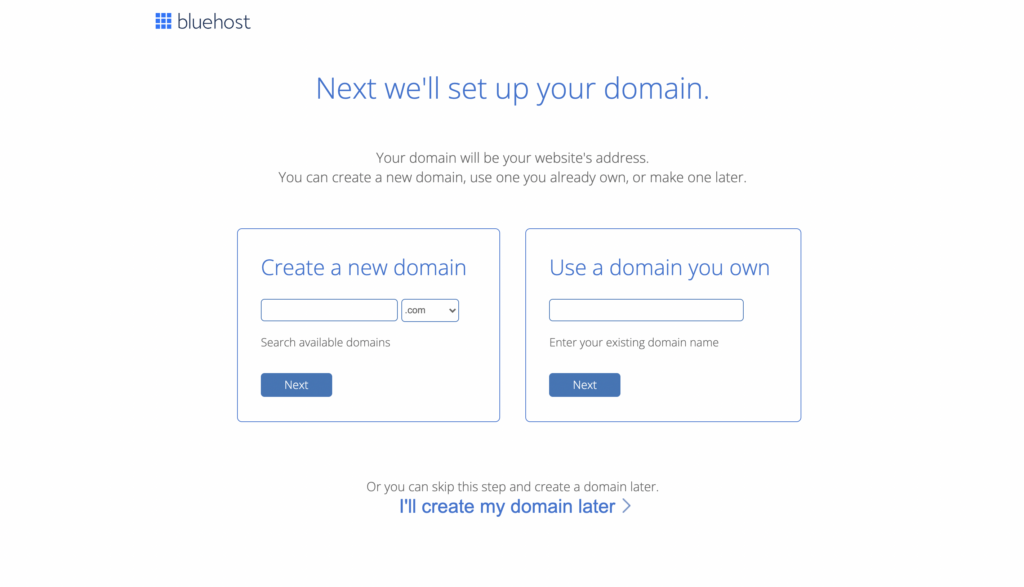 This is where you'll put in the domain name that you want to use for your blog.
Related: How to Choose a Blog Name & Blog Name Ideas
What if I haven't decided on a name yet? If you haven't decided on a domain name for your blog yet, click "I'll create my domain later." Or you can wait a couple seconds and this offer will pop up on the screen: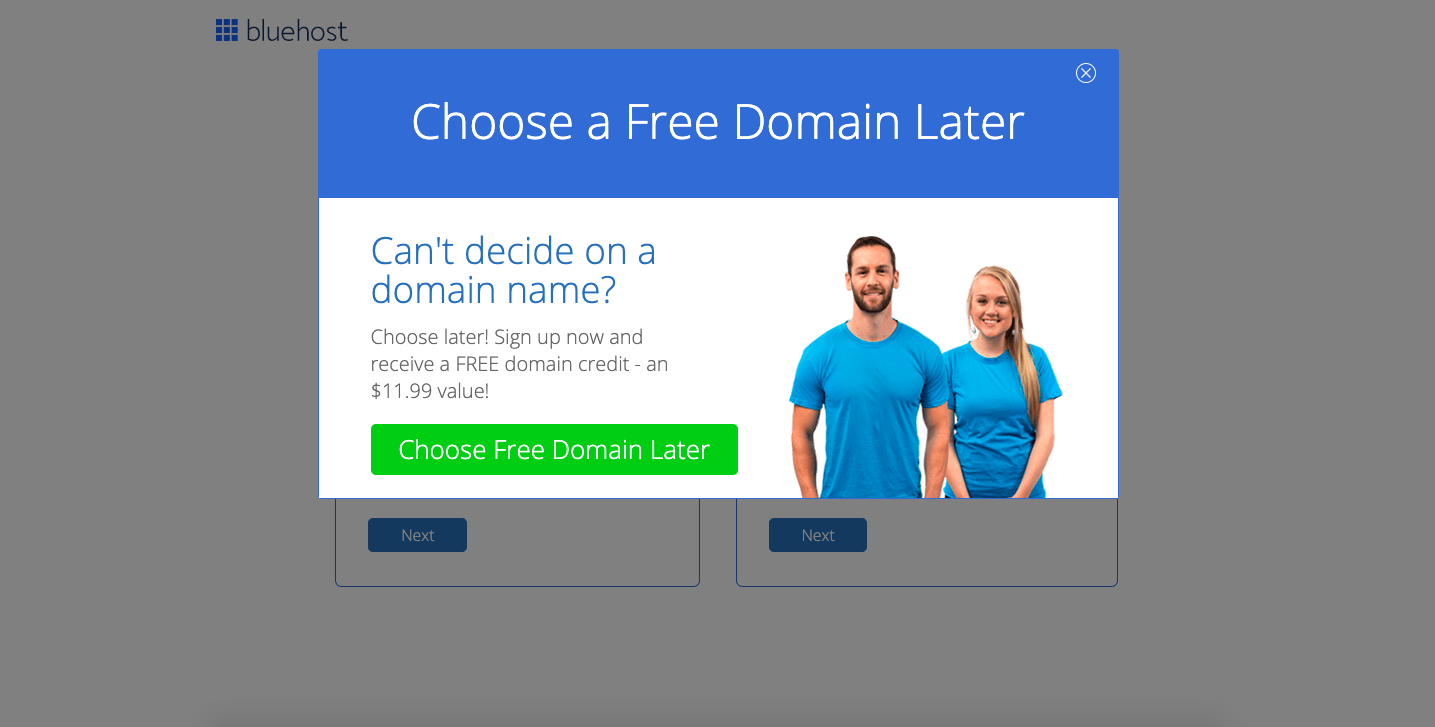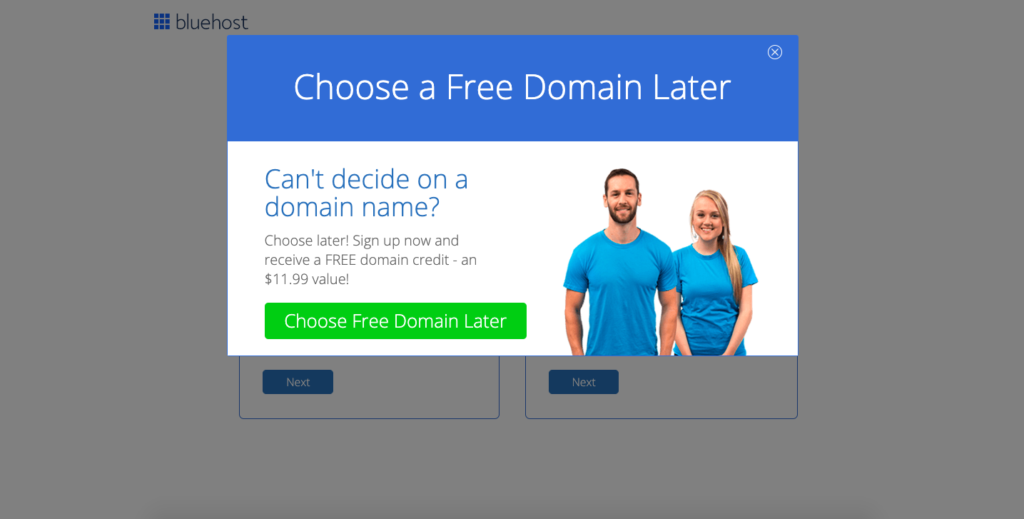 Select this option and you can go ahead and set up your blog now, then use the free credit to buy your domain name later.
4. Create your hosting account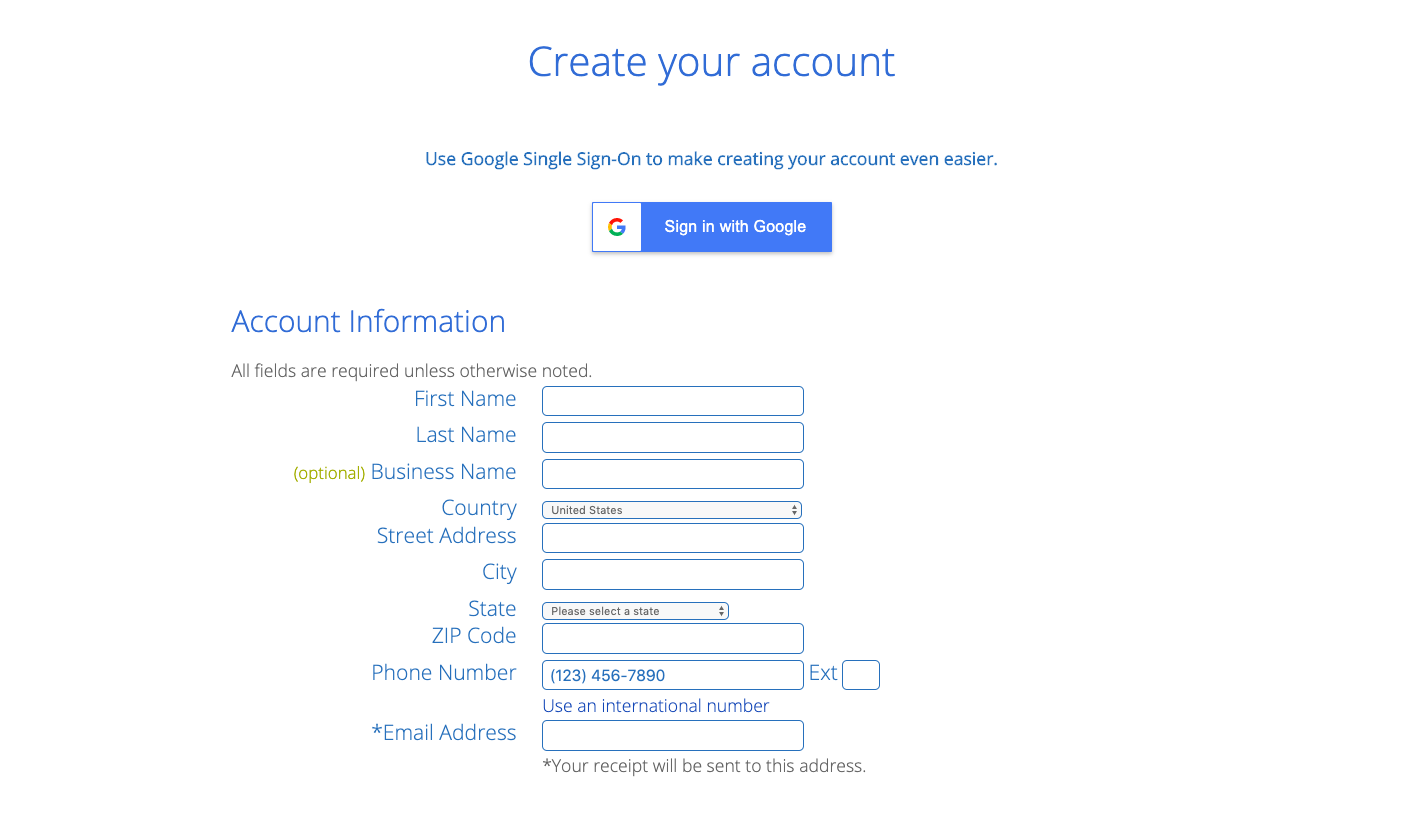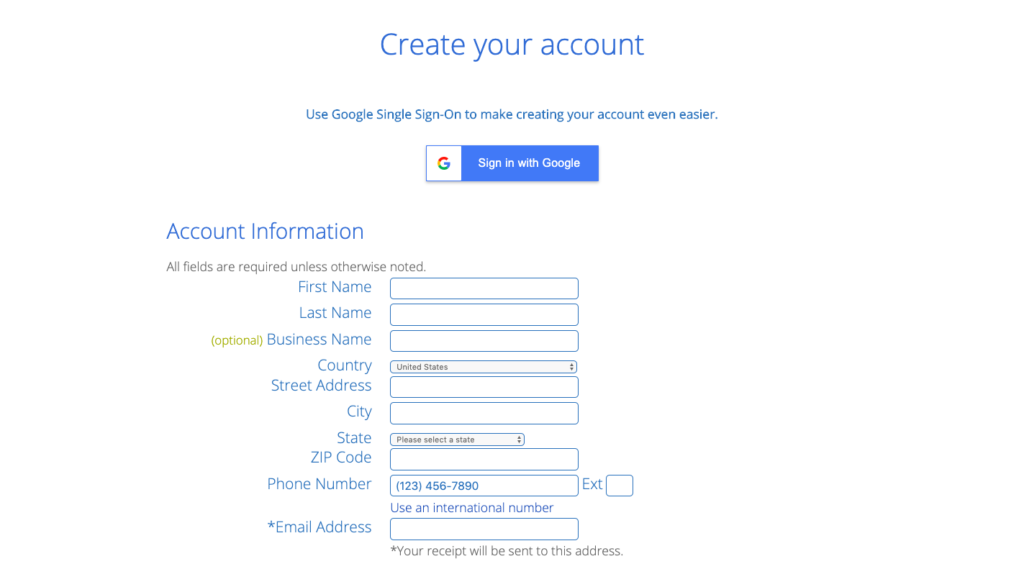 5. Choose your package and pay
This is where you'll select your hosting plan.
I recommend the 12-month plan for $2.95 a month, for a total cost of $35.40 for the year. But you can also choose a 24-month or 36-month plan.
What about package extras? You have the options to add on extra paid services like site backups, SEO tools, or site security.
I personally don't recommend any of these paid extras, because there are free WordPress plugins you can install that do the same things.
6. Congrats, you're done!
Now you're all set! Bluehost will automatically install WordPress for you.
What exactly is WordPress? WordPress is the content management platform that your blog will run on. Your WordPress dashboard is where you will go to edit the look of your blog, write blog posts, upload images, etc.
It's extremely easy to use, even if you're a total beginner.
More Blogging Tips
Are you looking for more WordPress themes for bloggers and tips about blogging? Be sure to check out the following posts: