Note: Affiliate links may be used in this post. I may receive a small commission at no extra cost to you if you use my affiliate link. Full disclosure policy here.

Bluchic Review: Feminine WordPress Themes
This post contains my honest Bluchic review.
Are you looking for a feminine WordPress theme? If so, you might be considering a theme from Bluchic for your blog or website.
I have been using Bluchic themes since 2017, and have worked with almost all of their themes at some point as a blogger and web designer.
I am writing this review to give you an overview of Bluchic, what they offer, and my honest opinion on what their best themes are.
Bluchic Overview
Bluchic was founded by Kathy and Andrew Wiehanne in 2012. This husband-wife duo has worked together to create gorgeous feminine WordPress themes with female bloggers and business owners in mind.
With backgrounds in advertising and graphic design, Kathie and Andrew aimed to fill the gap in the WordPress theme market for themes that looks as good as the function. The result is beautiful feminine WordPress themes perfect for bloggers, service-based business owners, ecommerce shop owners, and infopreneurs.
Note: To use any Bluchic themes, you will need a self-hosted WordPress blog. You can find out how to start a self-hosted WordPress blog in under an hour through my step-by-step guide How to Start a Blog for Beginners.
Bluchic Pros
There are quite a few pros to Bluchic themes, which is why I am constantly recommending them to other bloggers and business owners.
Here are a few of the things I like about Bluchic:
Great theme documentation: All of the themes come with written documentation AND video documentation. Most themes just provide one or the other, so this makes the Bluchic documentation a lot more helpful and easier to follow when you are setting up your theme for the first time.
Great customer support: Any time that I have had a question about my theme, I have filled out a support ticket and gotten a response in less than 24 hours.
No additional framework required: Many WordPress themes out there require that you first purchase the Genesis Framework, which costs $60. This can make an already expensive theme even more costly. Bluchic themes do not require the Genesis Framework, so the only cost you have to pay is for the theme itself.
Beautiful and functional themes: The Bluchic themes are beautiful, but that doesn't mean they sacrifice any functionality for a pretty look!
Beginner-friendly themes: Even if you have never used WordPress or set up a WordPress theme before, Bluchic themes are easy to use and great for beginners. The thorough and helpful theme documentation makes it a breeze to set up your theme just like the demo in no time at all.
Bluchic Cons
I really can't think of many cons to Bluchic.
Obviously, if you aren't going for a feminine design for your website, Bluchic might not be the best choice since their entire niche is feminine WordPress themes.
Another issue for some people may be the price. With most themes priced at $79, Bluchic themes are definitely on the higher end of premium WordPress themes.
However, as I mentioned the overall savings can be higher since you don't have to purchase the Genesis Framework to use Bluchic themes.
Additionally, I believe the functionality and value provided at this price point is worth it, and with a cheaper WordPress theme you may not be able to do as much as you can with Bluchic themes.
5 Best Bluchic Themes
So now that you know the basics of Bluchic, here are my top five favorite themes!
I have worked with almost every Bluchic theme at some point as a blogger and web designer, so I feel pretty qualified to rank these themes the way that I am.
Here are my picks for the five BEST themes from Bluchic. These are my favorite themes that I would recommend for any blogger or business owner to use:
1. Victoria Theme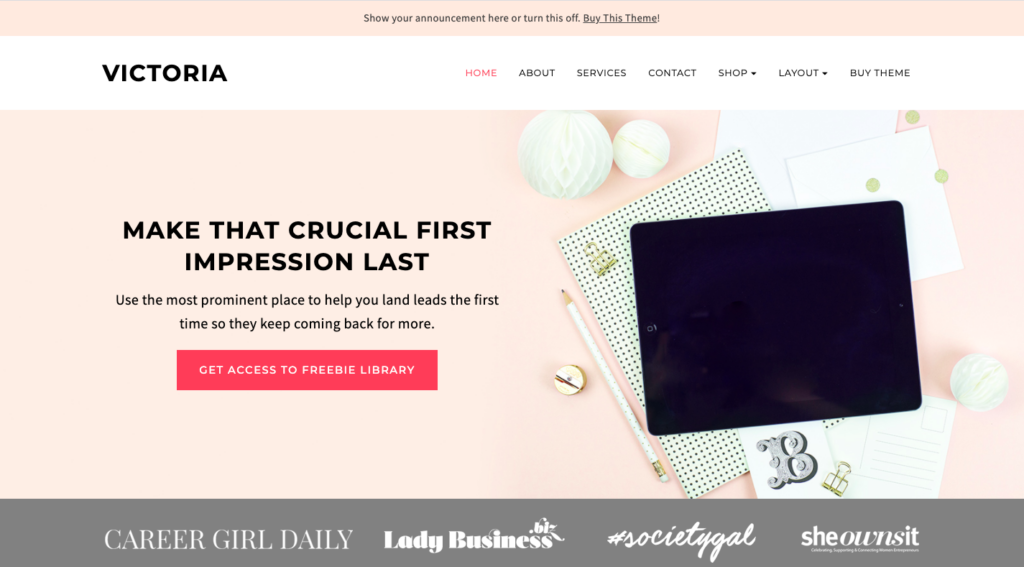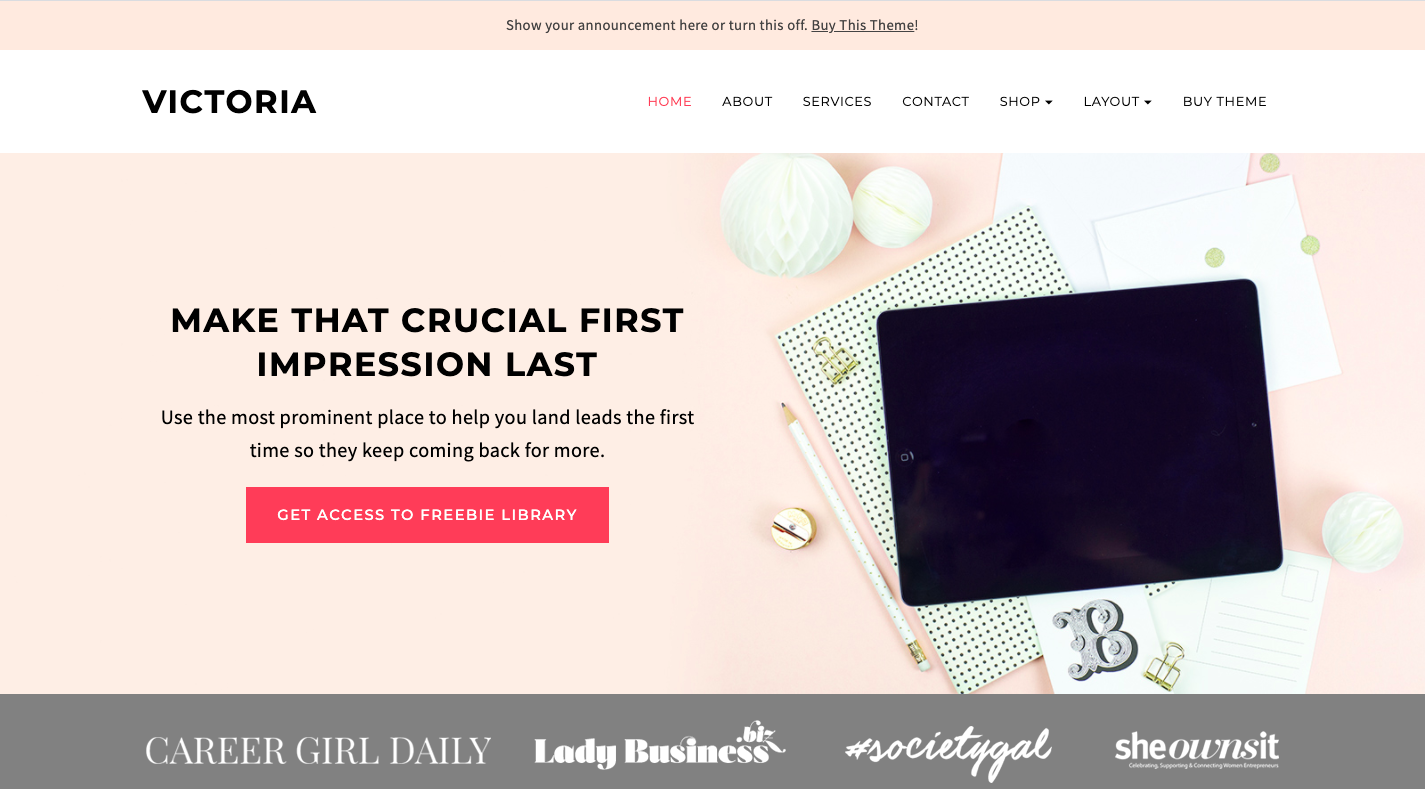 This might be my favorite Bluchic theme – obviously, because it's the theme I'm currently using on my blog!
Victoria is a simple, professional, and versatile theme. It works for bloggers, service-based business owners, or infopreneurs.
2. Maggie Theme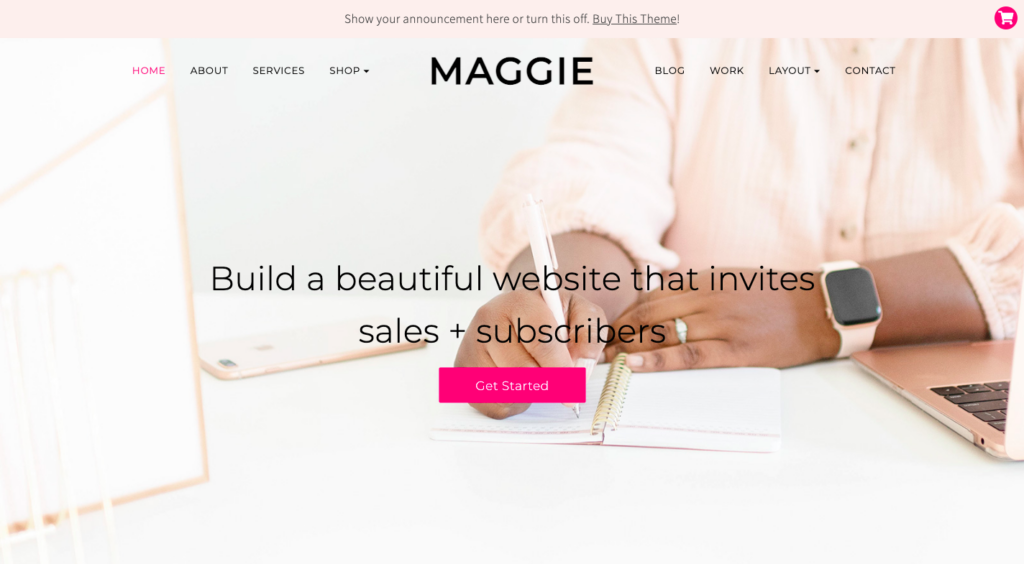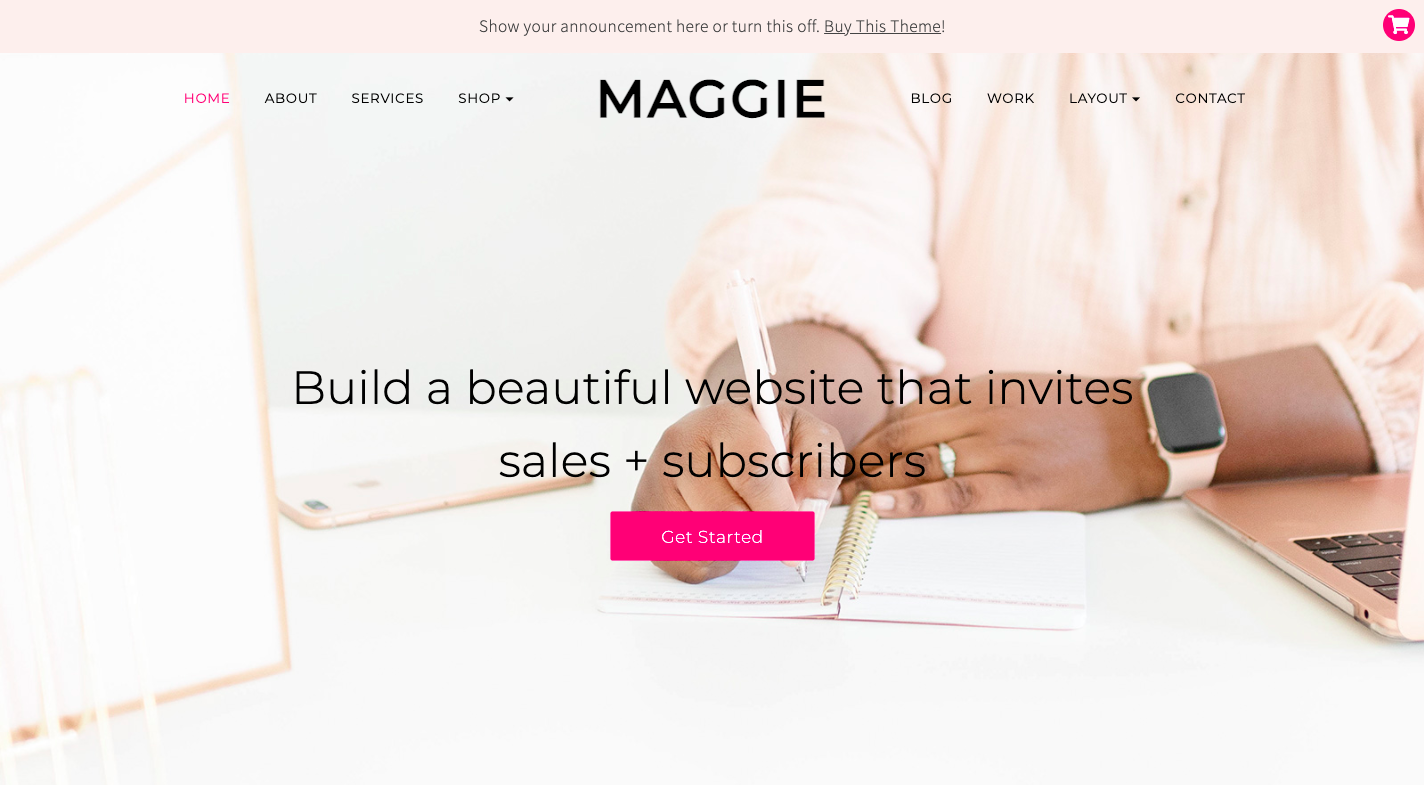 The Maggie theme is absolutely beautiful and perfect for any type of business owner, including service-based business owners, shop owners, and bloggers.
3. ChicServe Theme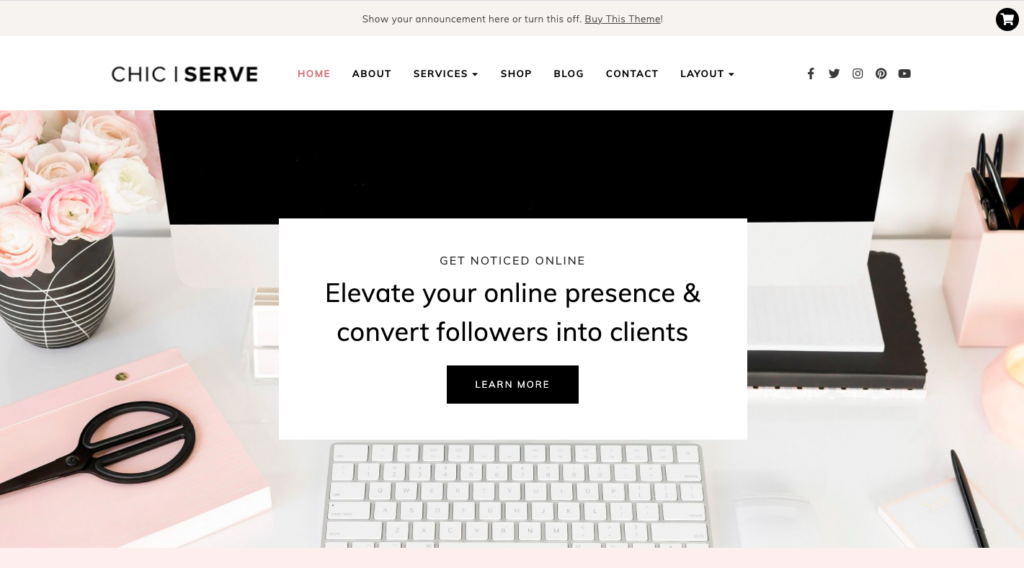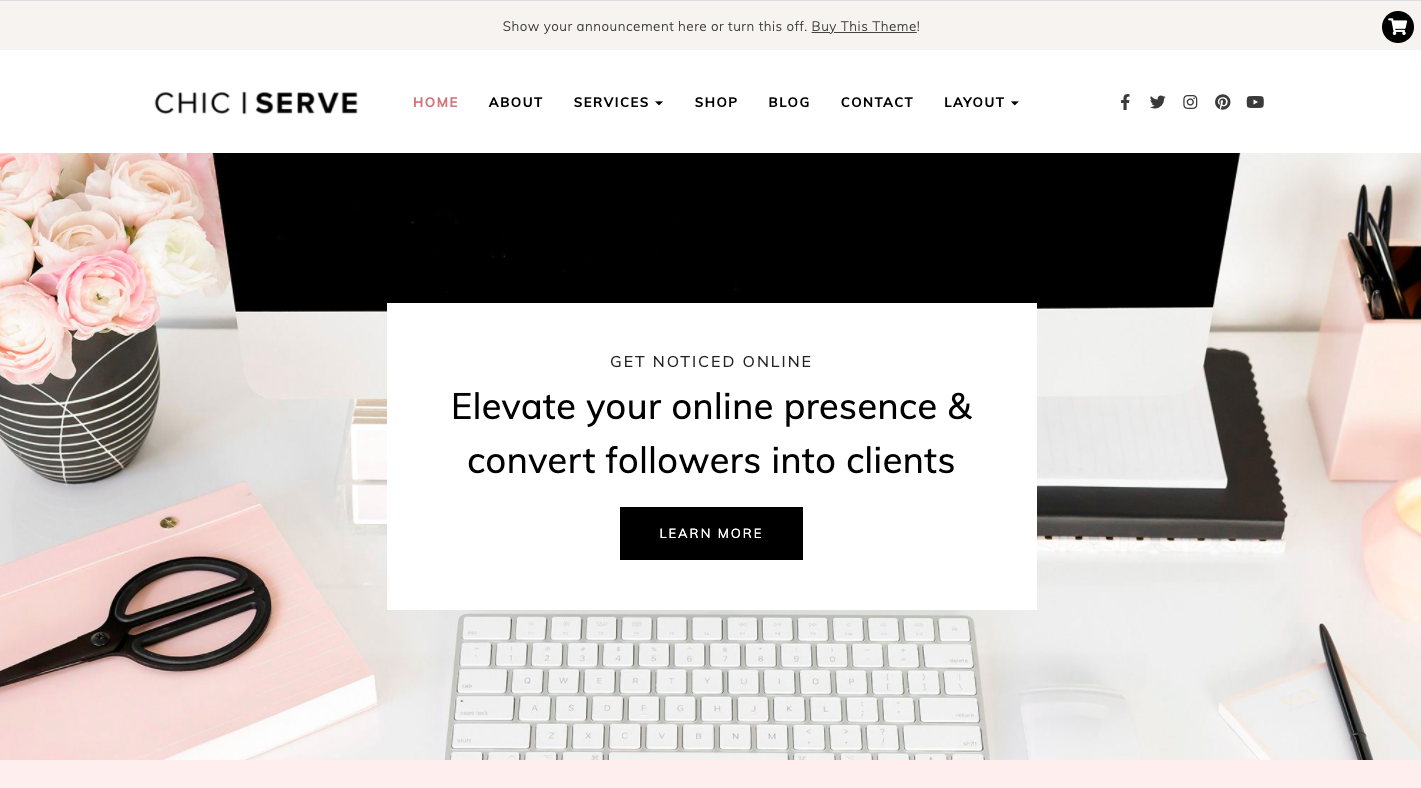 ChicServe is Bluchic's newest theme and designed exclusively with service-based business owners in mind! I love the look of this theme, and there will be many similar themes in the new "Chic" line coming soon.
4. Isabelle Theme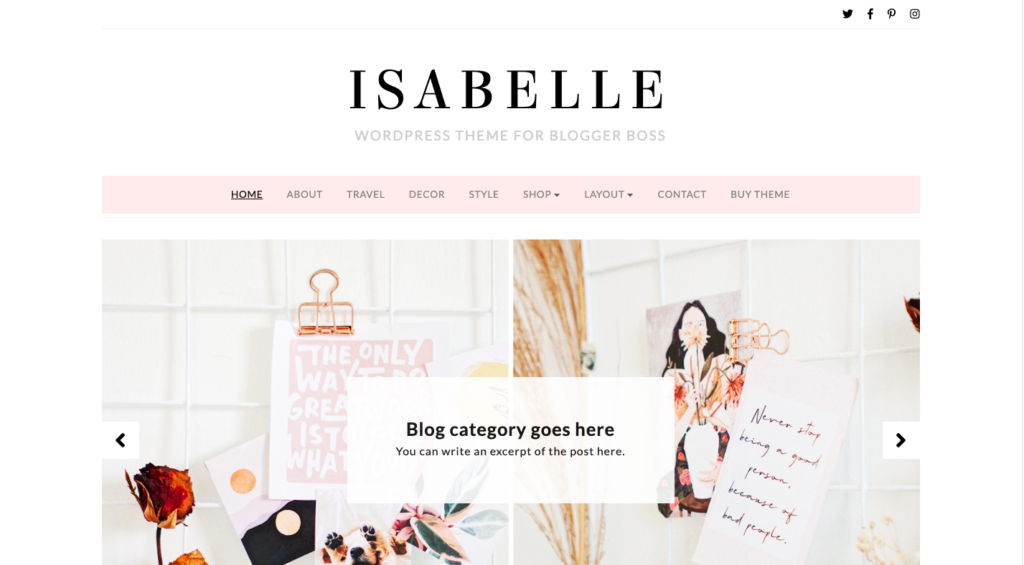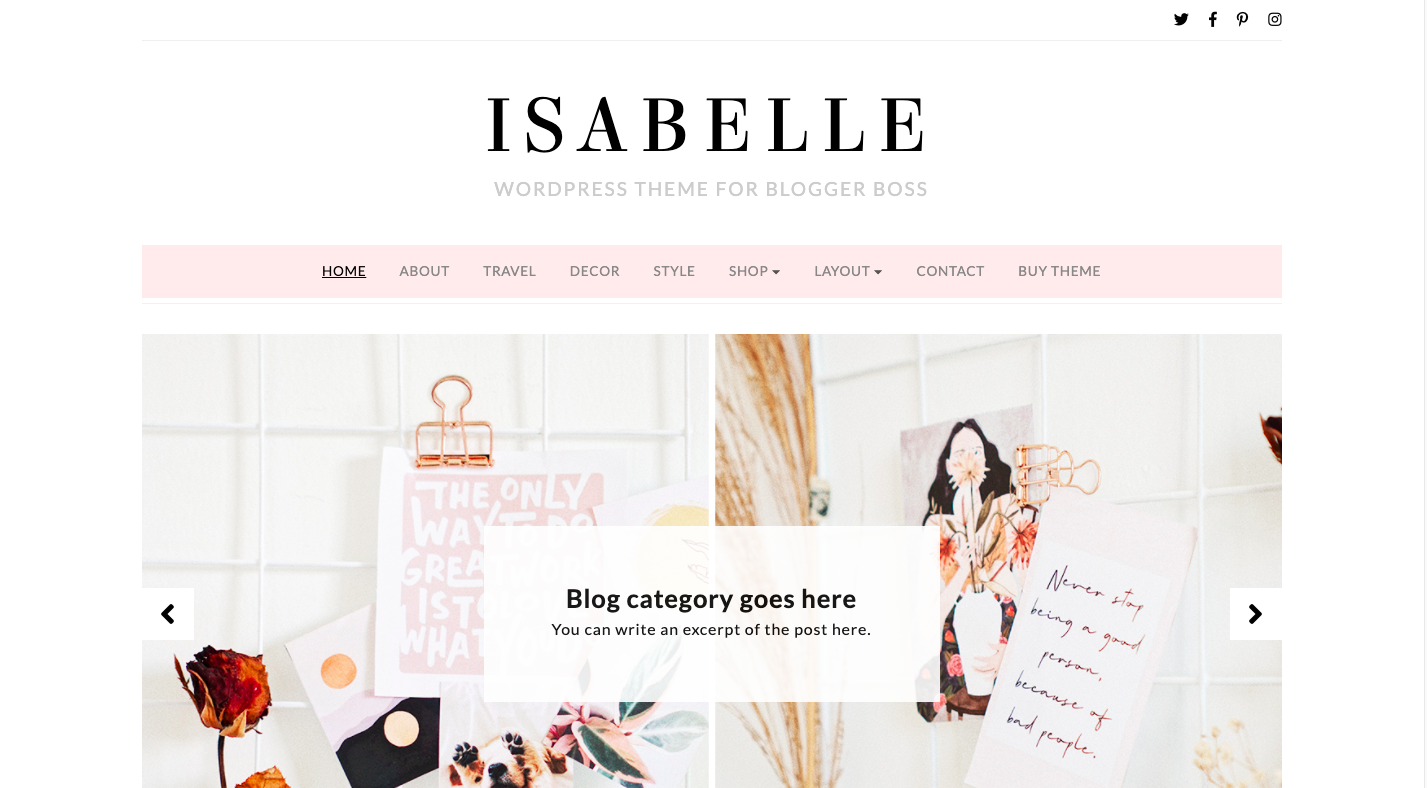 Perfect for female bloggers, the Isabelle theme is simple and super chic. I love the slider feature at the top of this theme.
5. Paisley Theme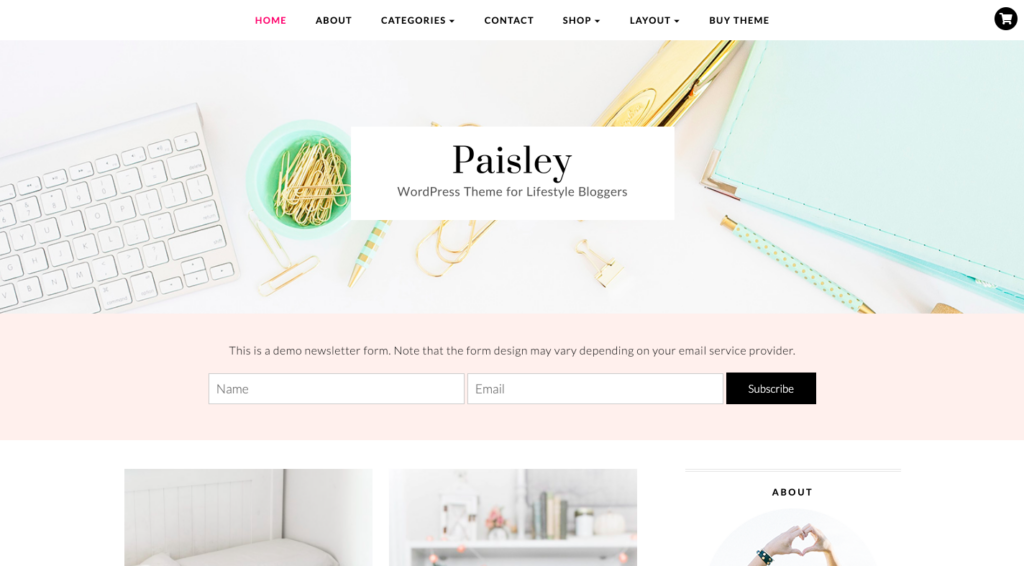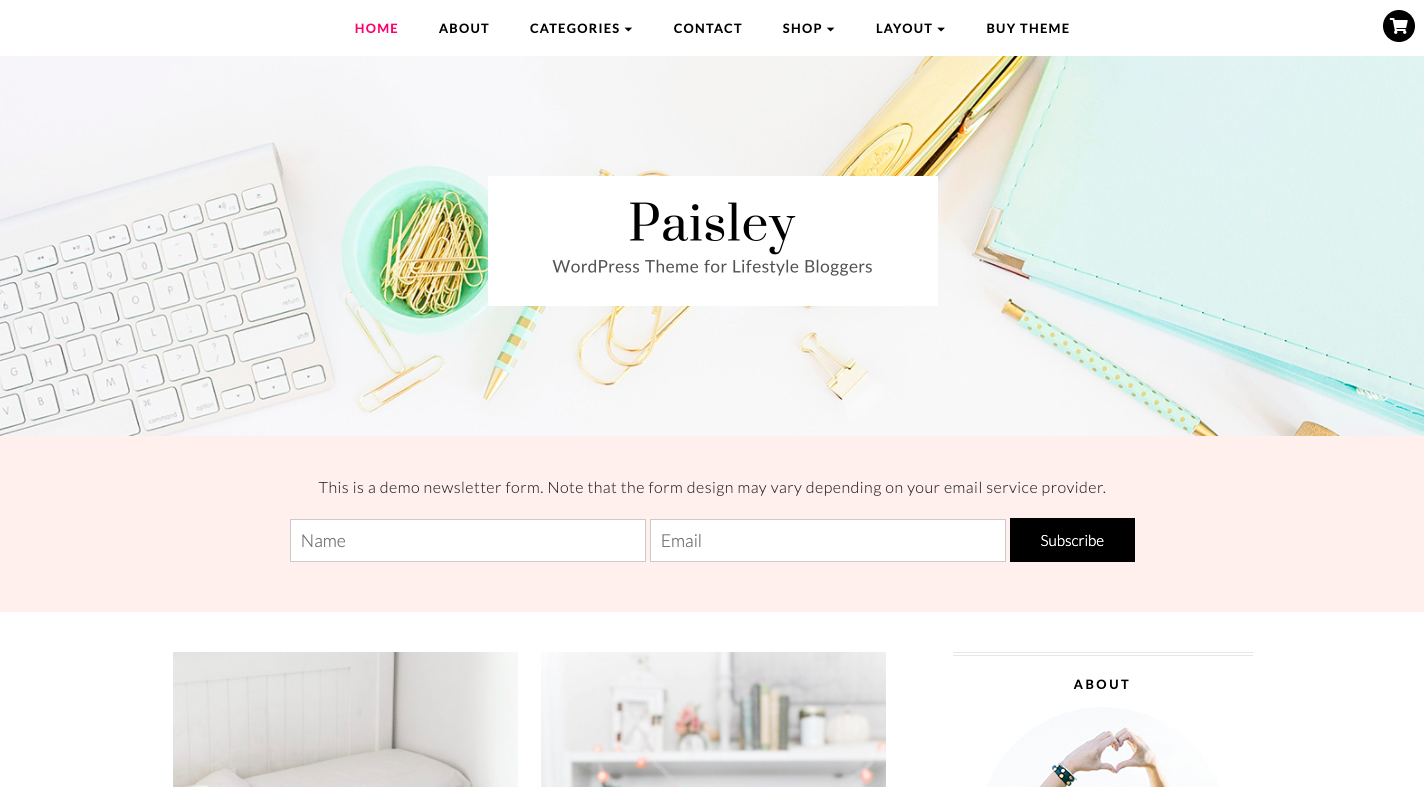 Paisley is another great theme for bloggers, with a really streamlined and pretty layout. Perfect for female lifestyle bloggers.
Other Bluchic Products
In addition to WordPress themes, Bluchic sells social media templates and landing page templates. I have used both of these products and love them!
Landing Page Templates: These templates are designed to be used with the free page-building plugin Elementor. The set includes templates for sales pages, thank-you pages, tripwire pages, opt-in pages, and more. I currently use these templates for every landing page I have on my blog! They are SO easy to use and you can have a gorgeous landing page set up in just a few minutes.
Social Media Templates: The Bluchic social media templates contain templates for creating Pinterest, Instagram, Facebook, and Twitter graphics with over 15 variations to choose from. They are designed to be edited in the free graphic design program Canva, which is super simple to use. The templates also come with 10 free stock photos you can use.
Final Thoughts
As a longtime Bluchic customer, I am very impressed with these themes which is why I always come back to them.
I have worked with many other themes, but I keep coming back to Bluchic because their themes are so pretty, functional, and easy to use.
Their landing page templates and social media templates are great too, and will give you the tools you need to build a successful website and brand from scratch.
Overall, Bluchic is a great choice for female entrepreneurs who want a pretty and feminine design for their website. Bluchic is also a great choice for beginners, with easy set-up, thorough theme documentation, and great customer support.
I hope you found this Bluchic review helpful!
Related: Free Feminine WordPress Themes for Bloggers