Note: Affiliate links may be used in this post. I may receive a small commission at no extra cost to you if you use my affiliate link. Full disclosure policy here.
Beauty Blog Post Ideas
Are you looking for beauty blog post ideas to write about?
I've been sharing blog post ideas lately, and today's post is just for beauty bloggers! If you are feeling some writer's block, here are 50 beauty blog post ideas to write about! Hopefully these ideas will inspire you for your next post.
These ideas cover popular beauty topics like makeup, hair, nails, and skincare. Beauty is a very popular blog niche, and there is no shortage of blog content you can write about. Seasonal and holiday content can do particularly well.
I hope these 50 blog post ideas for beauty bloggers give you some inspiration!
Want to make money blogging?
One quick thing… Are you ready to turn your blog into a money-making business? I'd love for you to join me inside 30 Days to Blogging Success.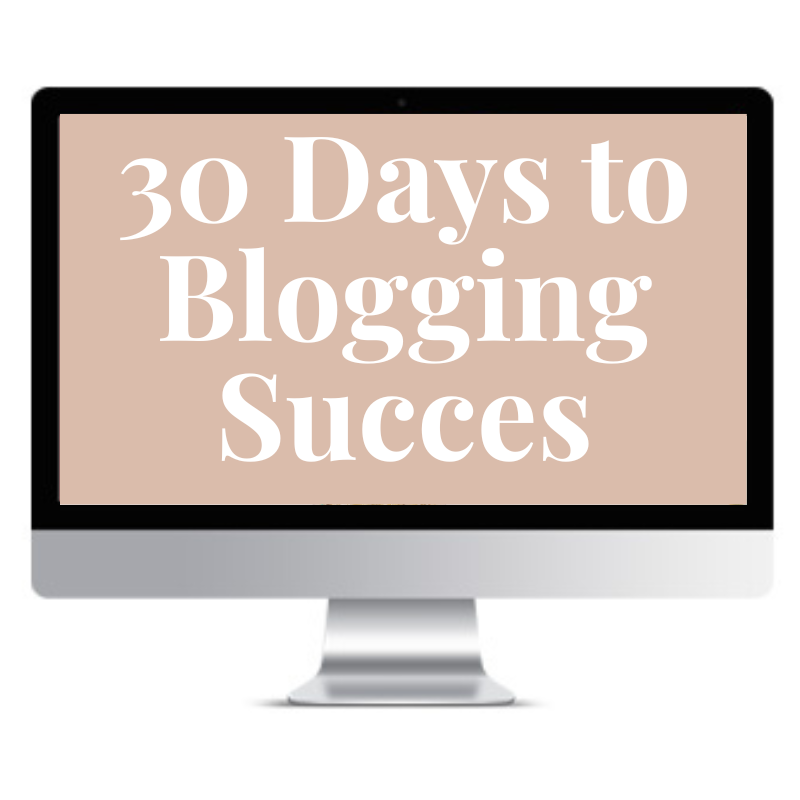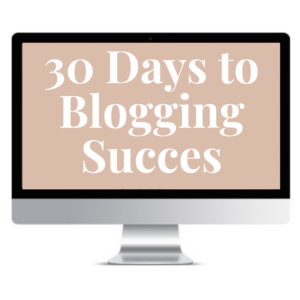 This is the complete, step-by-step roadmap to starting and growing a successful blog that I wish I'd had when I was a new blogger.
I created this course to help aspiring bloggers turn their blogs into profitable businesses, like I have now done with five of my own blogs!
Join 30 Days to Blogging Success for only $27!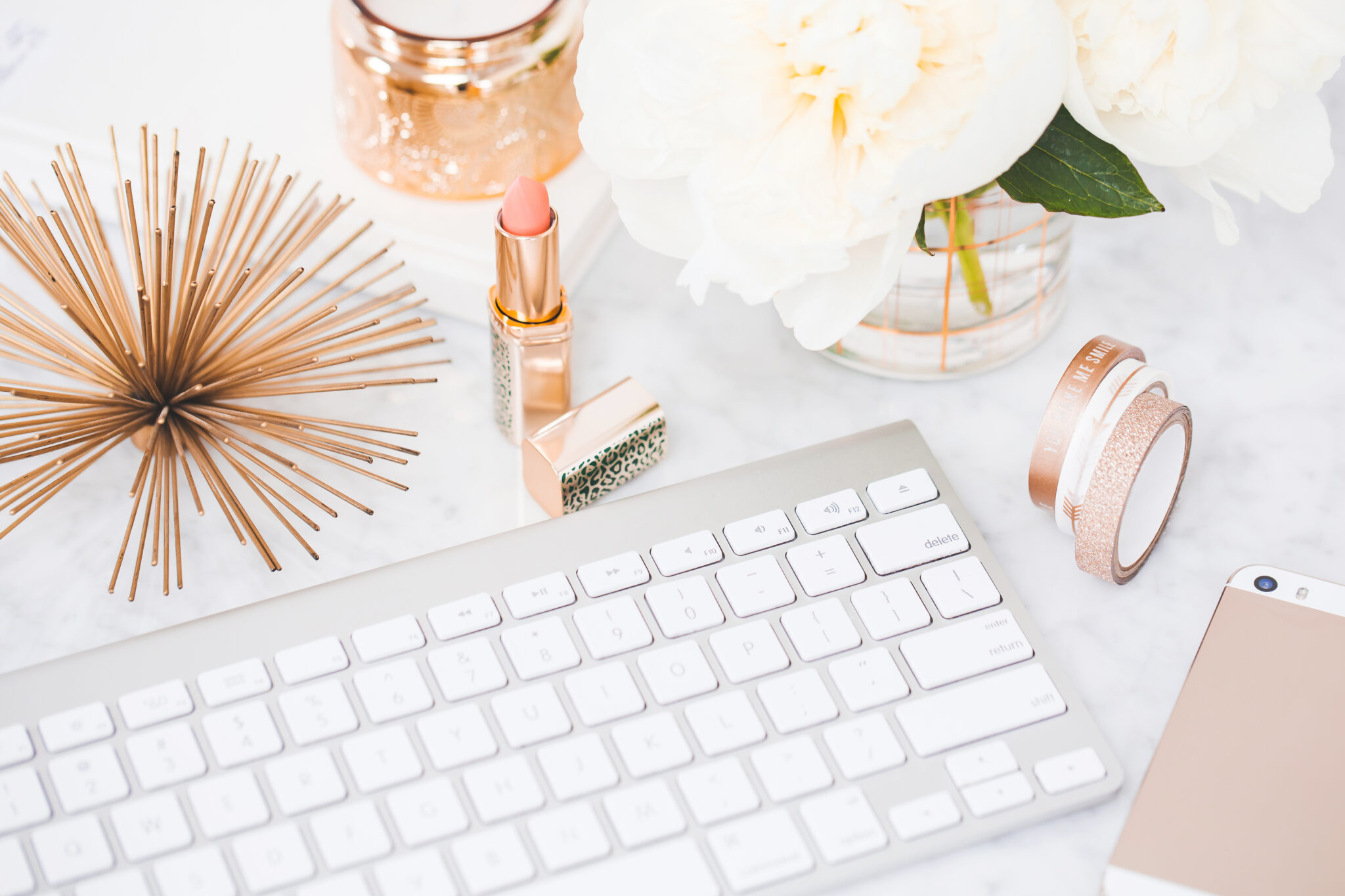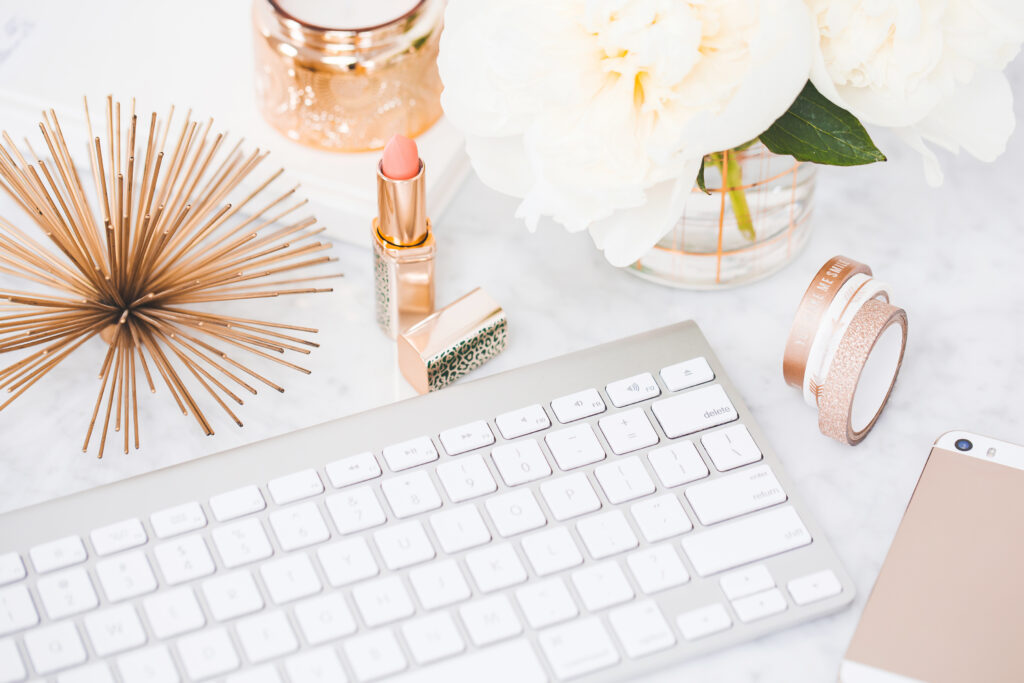 50 Beauty Blog Post Ideas
Back-to-school makeup looks
Holiday makeup looks
Summer music festival makeup looks
How to pick the perfect lipstick
Best drugstore beauty products
Best worth-the-splurge beauty products
Beauty essentials you never leave home without
Halloween-inspired makeup looks
Vegan beauty product round-up
Beauty YouTubers everyone should watch
What's in your makeup drawer
Your morning/nighttime beauty routine
How to make DIY body scrub
How to make DIY lip balm
How to make a DIY face mask
Black Friday shopping haul
Back-to-school shopping haul
Compare two similar beauty products
Your daily makeup looks
Your night-out makeup looks
Your favorite makeup brushes
Your favorite scents for the season
How you take your makeup pics or videos
How you edit your makeup pics or videos
Beauty Instagram accounts everyone should follow
Your favorite skincare products
Your regular skincare regime
Best beauty products for your skin type
Your favorite face masks
What brands you think are overrated
Makeup trends you hate
Makeup trends you love
Stocking stuffer beauty products gift guide
Your favorite hair products
Your favorite hair styling tools
Top 3 favorite easy hairstyles
Your favorite braided hairstyles
How to blend hair extensions
How to style hair extensions
Best products for your hair type
Your favorite self-tanning products
Makeup subscription box review
What products you have recently purchased
Your minimal/"no makeup" makeup routine
Nail polish picks for the season
Holiday beauty wishlist
Your makeup looks over the years
Makeup or beauty mistakes you used to make
How you store/organize your makeup
How you do a certain technique (ex. contouring)
Related Beauty Blog Posts:
How to Start a Blog
First things first, CLICK HERE to learn the cheapest way to start your blog!
Then continue reading for the next steps of starting your blog today.
Haven't started a blog yet? Learn how to start a blog (the right way) with the help of my step-by-step guide on how to start a blog. This will walk you through the process of setting your blog up in less than an hour!
Or join 5,000+ subscribers and sign up for my free course, Blogging Bootcamp, to learn how to start your own money-making blog today!