Note: Affiliate links may be used in this post. I may receive a small commission at no extra cost to you if you use my affiliate link. Full disclosure policy here.
Genius Blogger's Toolkit Review
One of my favorite blogging resources out there is the Genius Blogger's Toolkit.
Whether you've been researching how to start a blog or you already have a blog and you're looking to grow, you might have heard of the Genius Blogger's Toolkit.
But before I get into my full review of the Genius Blogger's Toolkit, let's take a step back and talk about what the heck it even is first!
The Genius Blogger's Toolkit (or GBTK for short) offers a bundle of blogging-related digital products for an extremely discounted price. (Think $6,300+ worth of online courses, ebooks, templates, and more for only $97.)
A new Genius Blogger's Toolkit is released each year in the fall. The catch? The bundle is only available for one week and then it's gone forever (with the occasional flash sale bringing it back for a couple of days.)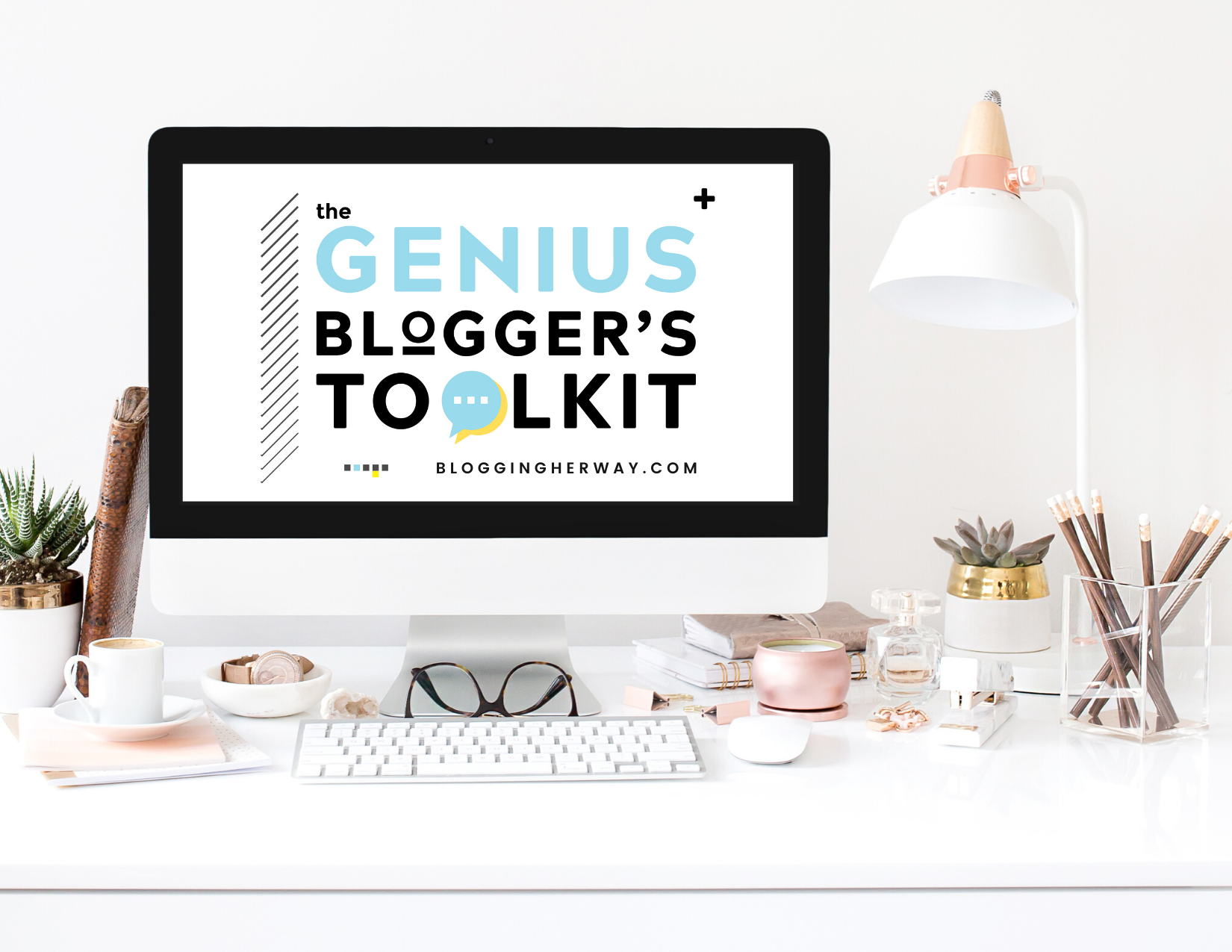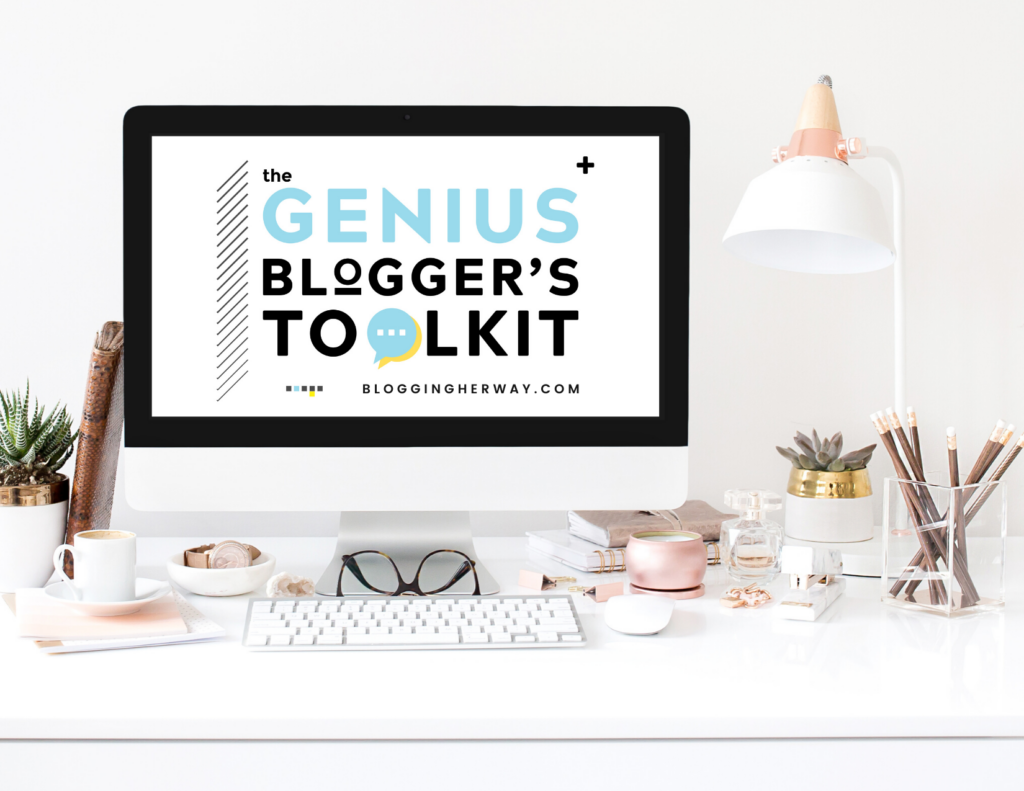 What's Inside the Genius Blogger's Toolkit?
The products included in the Genius Blogger's Toolkit change every year, but they always include high-quality digital products from blogging experts.
Typically, the types of products included in the GBTK include:
Online courses
Ebooks
Templates
Extended trials of software
Stock photos
Printables
Basically it contains all kinds of resources that will help you become a better blogger and make more money blogging!
I have personally contributed some of my own products to the Genius Blogger's Toolkit every year since 2018. This is after I purchased the bundle for myself when I started my blog back in 2017! It helped me grow so much.
Some of my favorite bloggers (many of whom run successful six- and seven-figure blogging businesses) contribute their products to the bundle each year.
Who's Behind the Genius Blogger's Toolkit?
The Genius Blogger's Toolkit is put together by Ultimate Bundles, a company that creates similar digital bundles on many other topics.

They actually have bundles on photography, healthy living, photography, meal planning, money, gardening, herbs and essential oils, and more! The Genius Blogger's Toolkit just happens to be one of their most popular product offerings.
If you're wondering what contributors get out of including one of their products in a bundle, I can tell you (as a four-time contributor to the GBTK!)
Contributors get exposure to a wider audience and also receive a monetary bonus based on the total number of bundles sold at the end of the sale.
If you're interested in becoming a contributor for the Genius Blogger's Toolkit (or any other bundle), you can find the details here.
My Experience with the Genius Blogger's Toolkit
So now that I've covered the basics of what the Genius Blogger's Toolkit actually is, here's my honest review of it and why I think it's worth it!
I first purchased the Genius Blogger's Toolkit in October 2017. I had only been blogging for about a month and I had spent WAY more money than I should have getting my blog started. (Over $400 – so not necessary!)
I knew that investing in blogging education like ebooks and online courses would help me grow my new blog faster, but I literally did not have the money to keep paying for these things. I was a broke college student trying to start my business on a budget and had barely made any money from it so far.
Enter the Genius Blogger's Toolkit. I heard about it from another blogger and it was exactly what I needed at the time. Dozens of blogging-related products (including some I had already been wanting to purchase!) for only $97 that would have cost thousands if purchased individually? Sign me up!
The Genius Blogger's Toolkit was definitely one of the best investments I made as a new blogger. Even though the $97 was a lot for me, I purchased it.
Fast forward less than a year, and I had scaled my blogging income up to $2,000+ a month. In 2018, I even contributed one of my own products to the Genius Blogger's Toolkit! (And I did the same thing again each year after.)
I'm now making a full-time income from blogging and I run multiple other successful blogs in different niches. I credit a lot of my early success to purchasing the Genius Blogger's Toolkit which allowed me to jumpstart my blogging knowledge for a really affordable price.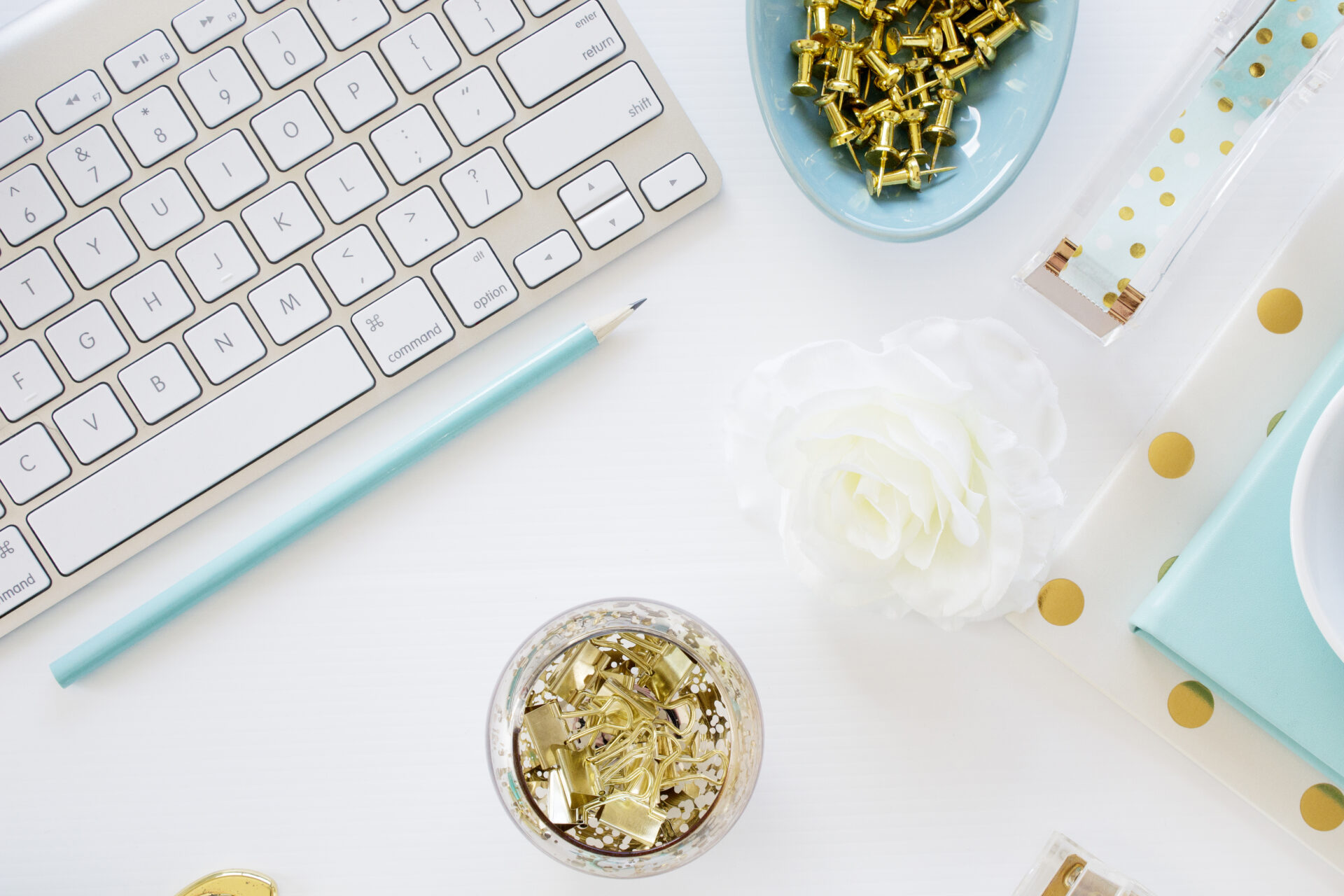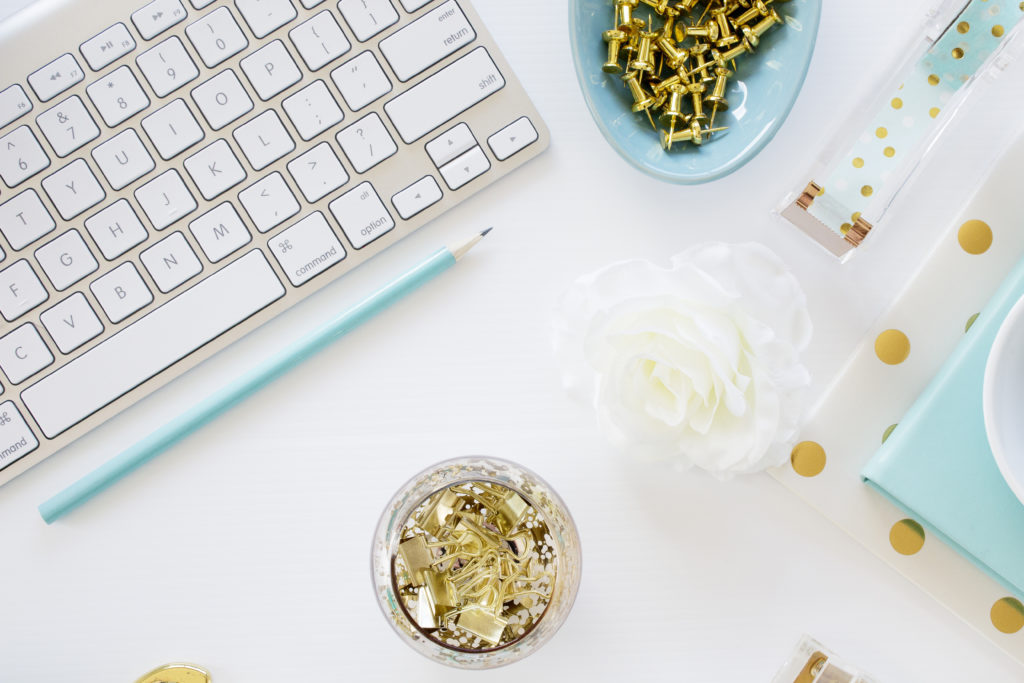 Who Is the Genius Blogger's Toolkit For?
This is for for ANY blogger who wants to make money blogging, whether you haven't even started your blog yet or you've been blogging for 5+ years.
With nearly 100 products offered in the bundle, there are resources for every level of blogger, whether you're a beginner, intermediate, or advanced..
Need help starting a blog and learning the basics of blogging? That's covered.
Been blogging for a while but not making any money (or not as much money as you want?) There are products for you too.
Ready to learn from advanced resources that will help scale your blog to a full-time business? Those are also in there.
The products in the bundle are broken down into categories based on your experience level and also specific focuses (ex. affiliate marketing, social media, email marketing, the tech side of blogging, etc.)
Pros of the Genius Blogger's Toolkit
Let's talk about pros and cons of the Genius Blogger's Toolkit.
Pro #1: You get access to thousands of dollars worth of blogging-related products for just $97. Many of which, if purchased separately, would cost well over $97 each. So it's easy to get a lot of value out of the bundle.
Pro #2: You get to learn from the experts of the blogging world. Ultimate Bundles does a great job of recruiting big-name bloggers to contribute to the bundle, including people who have turned their blogs into successful multi-million dollar businesses, like Darren Rowse and Ruth Soukup.
Pro #3: The Genius Blogger's Toolkit has something for everyone. No matter where you are in your blogging journey, there are dozens of products that will be helpful to your goals. Even now, making a full-time income from blogging, I always find products in the GBTK that help me grow my business further.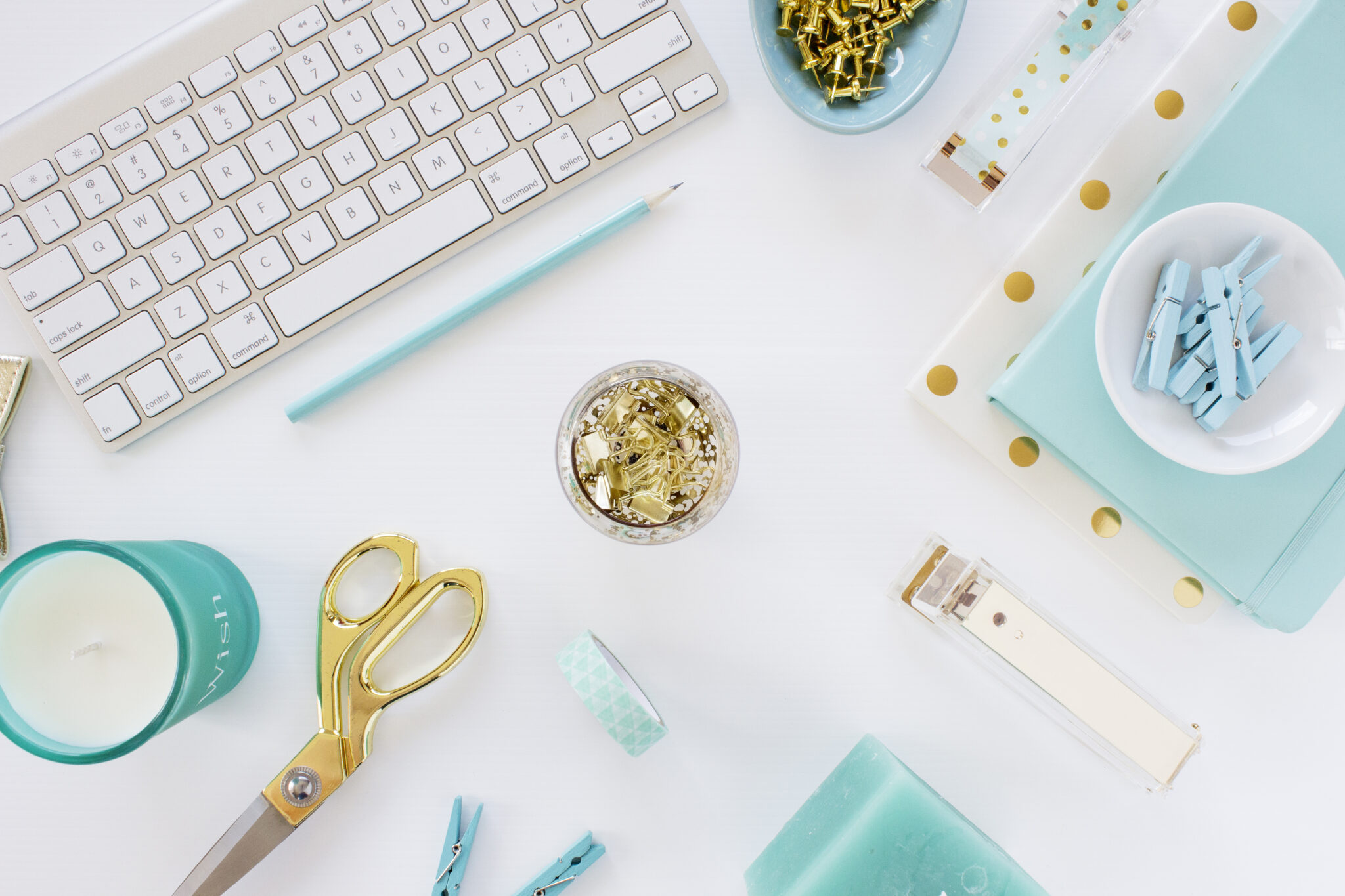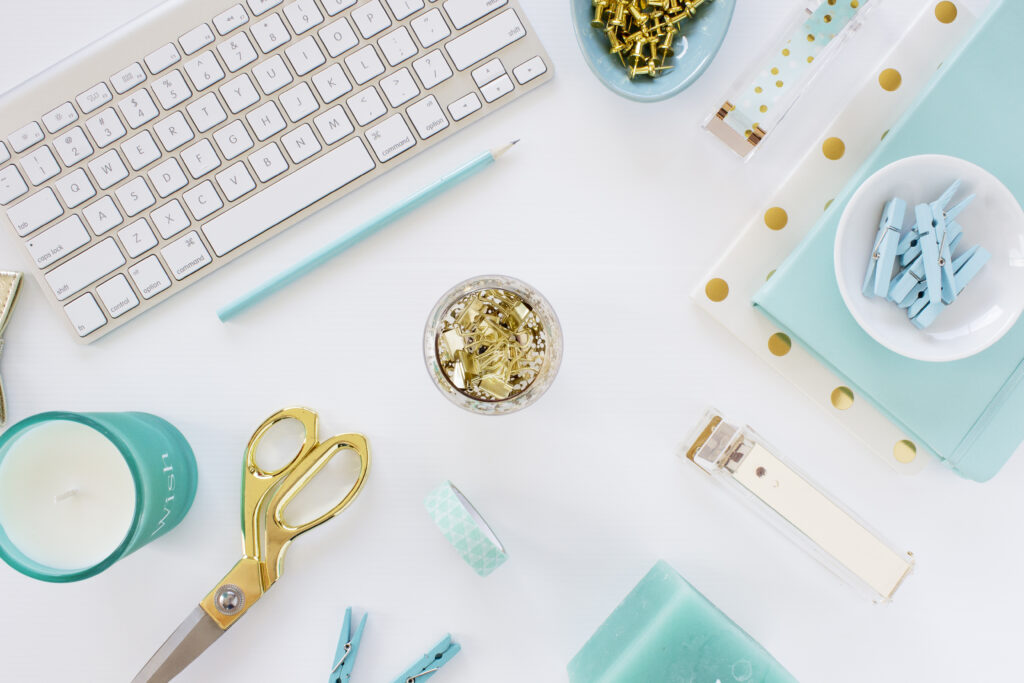 Cons of the Genius Blogger's Toolkit
The biggest con I can think of about the Genius Blogger's Toolkit is that some of the prices for products included in the bundle are over-inflated.
For example, I remember one year a course was included that was valued at $497… However, I actually went through the course and for what it offered I'd say it was really worth no more than $97. That kind of felt like a letdown to me.
Overall, this isn't a huge problem, and I think the majority of products in the bundle are absolutely worth their alleged value.
Just keep in mind that "$6,300 worth of products for $97" might really only be "$4,800 worth of products for $97" (still a good deal by all means!)
So Is It Worth It?
I believe the Genius Blogger's Toolkit is a worthwhile investment for any blogger.
It's hard to go wrong with it. Even if you're only interested in a few of the products included in the bundle, it's incredibly easy to get your money's worth.
For me, some of the products in the first Genius Blogger's Toolkit I bought back in 2017 literally shaped me into a successful blogger. I believe that one of the reasons I was making money so quickly ($1,000+ within just a few months of blogging) is because I had access to so much blogging education early on.
The ebooks and courses I got were products I never could have afforded to purchase separately at the time. So getting them all for just $97 was HUGE!
Also, there's literally no risk. If you purchase the Genius Blogger's Toolkit and aren't completely happy with it, you can get a full refund within 30 days.
What to Do After Purchasing It
After you've purchased the Genius Blogger's Toolkit, it can be overwhelming trying to figure out where to start.
With nearly 100 products included in the bundle, you'll experience information overload if you try to go through them all.
Here's what I recommend doing instead:
Write down your immediate blogging goals. Do you want to start your blog and set up all the tech stuff? Learn how to make money with affiliate marketing? Figure out how to start an email list for your blog? Learn how to grow your Instagram account? Whatever your goals are, write them down.
Go through the products in the GBTK and choose 2-3 to start with. Find the products that seem most relevant to your goals and start with those.
Create an action plan. Your plan might be to read an implement Ebook A in one week, then take Course B in the following four weeks. Commit to a timeframe for going through each resource and implementing what you learned. Be sure to write it down and stick to it!
Repeat as necessary. Evaluate your blogging goals, select a couple products from the bundle that will help you achieve them, and create a timeline for working through those products and implementing what you learned.
Genius Blogger's Toolkit 2021 Products
Here are all of the products included in the 2021 Genius Blogger's Toolkit.
You get ALL of these products (with an estimated value of over $6,300) for just $97 when you purchase the Genius Blogger's Toolkit.
Content Creation (10 resources worth $1,025.00)
Blogger Jumpstart

by Chad Fullerton (eCourse) $127.00
Discover proven shortcuts to consistently produce and publish high-value content for your blog that your audience will crave!
Content Creation Bundle: Learn & Earn with these Done-For-You products including private label rights

by Tracy Roberts & Susanne Myers (eCourse) $175.00
Build Your List, Grow Your Reach, And Stop Worrying About Constant Content Creation!
Create an Epic Quiz DIY Course

by Jo Ellis (eCourse) $97.00 
Get clients fast with a fun quiz designed to bridge the gap between your customer's problem and your solution.
Create It With Canva! : The A-Z Guide To Learn Canva Fast

by Sheree Ade (eCourse) $37.00
From MEH to MARVELLOUS: Design Like a Pro With Canva!
Essential Podcast Editing

by Melissa Guller (eCourse) $95.00
Learn how to confidently edit your own podcast episodes without any complicated tech or previous editing experience.
Evergreen Content Strategies: Learn how to create and convert content that never expires

by Arfa Nazeer (eBook) $29.00
Unlock successful evergreen content strategies to create and convert content for long term results.
Fearless Content: A 4-Week Program to Unlock Your Best Content, Uplevel Your Brand & Create Profound Impact

by Lidiya Kesarovska (eCourse) $222.00
Get clear on what's no longer serving you and release it energetically, re-organize your whole blogging business from a place of abundance, and achieve radical alignment in your content creation and branding.
Ivory Mix Content Membership

by Kayla Butler (Membership Site) $97.00
The most comprehensive content membership of premium stock photos, canva templates, captions, and marketing resources for modern busy creatives so they can easily and confidently save time creating content that grows traffic and profits in their business.
One Year Of Blog Content In One Month Challenge

by Ana Skyes (eCourse) $47.00
Write one year worth of blog posts in 30 days using this time-saving content creation system and easy to implement SEO trainings for bloggers.
The Writing Boos

t by Abigail King from Inside the Travel Lab (eCourse) $99.00
Learn industry secrets and boost your writing in four simple steps.
Email Marketing (7 resources worth $509.00)
120 Email Opt-In Ideas

by Bree Pair | Thrive Blogging Educator (eBook) $47.00
Easy opt-in ideas for fashion, food, lifestyle, travel, mom, DIY, beauty, and highly niched bloggers!
Convert + Connect Blueprint: Get Your Welcome Sequence Set Up on ConvertKit in an Afternoon

by Bev Feldman (eCourse) $37.00
Learn the exact steps to setting up a welcome sequence on your ConvertKit account that builds trust with new subscribers, even if you hate dealing with tech.
Elevate Your Emails: Secret insider tips to monetize your email list

by Debbie Gartner (eCourse) $37.00
This course teaches strategies to monetize and engage your people by just being yourself. Includes text, videos and a couple of printables.
Email Marketing Jumpstart: KICK START your email list GROWTH and learn how to be an email marketing ROCKSTAR!

by Eb Gargano (eCourse) $197.00
Want to turn casual blog readers into raving fans who hang on your every word and buy all your stuff? Want to grow your email list and earn good money from it? Then you need Email Marketing Jumpstart!
Email Marketing Toolkit

by Tonia Kendrick (eCourse) $47.00
A complete system to brainstorm, plan, execute, & organize all the elements of your strategy.
Masterclass: 7-steps to Get Your First 1000 Email Subscribers for Free

by Sabrina Viot (eCourse) $47.00 
This masterclass will teach you how you can grow your list through your blog and social media platforms for free while you are seeding a long term strategy. 
Newsletter in a Night

by Helene Sula (eCourse) $97.00
A 2-hour workshop that will walk you through, step-by-step how to create a newsletter and how to get the right people to sign up for your list + full tech training on creating, optimizing, & monetizing your list.
Getting Started (11 resources worth $1,285.00)
30 Days to Blogging Success

by Dale Persons (eCourse) $97.00
A step-by-step course to help you start and grow your brand-new blog in just one month.
Exclusive ProBlogger Masterclasses & Workshops

by ProBlogger (eCourse) $99.00  – Features the world's best bloggers tutoring you in hands-on practical sessions.

Independent Contractor Agreement (AKA Freelance Contract)

by Amira Irfan (Template) $100
A legal contract template that clients can use to hire freelancers and freelancers can use to offer their services to others.
Launch Christian Blog: Avoid the biggest beginner mistakes by learning how to implement SEO, set up your email list, and all the must-know legalities to blogging

by Elaine Rau | LadyBossBlogger (eCourse) $97.00
Successful blogs start by being built on the right foundations – there is a specific formula that separates blogs that thrive and blogs that die.
Laura's Little Black Book of Tools: Top Tools for Building and Growing an Online Home Business

by Laura Smith (eBook) $49.00
Includes all of Laura's personal notes and ratings on all the software and tools she uses to run her seven figure business.
Second Blog Strategies

by Gemma (Workbook) $27.00 
Tips for using your existing content to create a second or third blog that gets traffic and makes money fast.
Start Your Blog Kit

by Bob Lotich (eCourse) $36.00
Designed specifically to help you shave months off your learning curve and get started blogging "the right way".
Terms & Conditions Template for Bloggers and Content Creators

by Lucrezia Iapichino (eCourse) $87.00 
Plug-and-play template drafted by an experienced lawyer and specifically designed for bloggers and other content creators.
The 20-Minute Blogger: Build Your Blog and Build Your Business Just 20 Minutes at a Time

by Kathy Widenhouse (eCourse) $49.00
If you have 20 minutes, then you can build your blog.
The Niche Ninja Mini-Course

by Heather Ritchie (eCourse) $47.00
Learn How to Choose a profitable niche in 5 easy steps.
Wicked At WordPress

by Chelsea Clarke (eCourse) $597.00
It's time to STOP letting your lack of WordPress prowess block you from getting ahead in your business. Get ready to feel confident and empowered managing, editing and updating your WordPress site yourself.
Marketing & Branding (9 resources worth $567.00)
Copy Blocks: From blank-page-overwhelm to lightning-fast copywriting success

by Pete McPherson (eCourse) $99.00
A guided exercise with prompts, questions, and examples–that'll leave you with POWERFUL copywriting assets you can use ASAP (on sales pages, emails, and more).
Fast Offer Frameworks: Grow Your Blog or Social Income More Easily By Selling Your Own Offers

by Alison Reeves (eCourse) $97.00
"I have no idea what to sell…" – Said every content creator ever who's tired of relying on low paying ads and affiliates. Start taking control over your income and ability to scale faster – by selling your own offers.
How to Showcase Your Brand Through Photos: A Step-by-Step Guide to Choosing Stock Photos to Reflect Your Brand and Business

by Sage Media & Marketing – Robyn Roste + Jennifer Pinkerton (Printable) $10.00
Learn the process of choosing stock photos in a way that reflects your brand and helps your ideal customer choose to make a purchase.
Launch Secrets Roadmap: The Roadmap to 6 – 7 Figure Launches

by Bevin Farrand (eCourse) $27.00
This is the exact blueprint that simplifies getting your launch plan in gear so that you can be creative and innovative without the exhaustion and overwhelm.
Sinfully Sexy Headlines

by Kelly Thoreson (eCourse) $57.00
This course will show you how to write irresistibly clickable headlines, every time. 
Story Launch Method

by Kristen McCall (eCourse) $74.00
A social media toolkit filled with a mini course, storytelling prompts, and a project management system to help you kick-start your social media promotional calendar in just an afternoon.
The Big Money Bundle

by Faith Mariah (eCourse) $97.00
Upgrade Your Mindset, Increase Your Revenue – This bundle will help you get clarity in your business, pump up your message, and get you to the next level of revenue in your business journey.
The Ultimate Blog Branding Guide

by Lucy Reyes (eCourse) $37.00
This guide will help you create a cohesive, effective brand that's recognizable and establishes trust with just a glance.
The Ultimate Guide to Creating Evergreen Sales Funnels

by Angela Mary Vaz (eBook) $69.00
This eBook will teach you to build high-converting evergreen sales funnels in your Blog just using email! Learn how to make money with your blog while you sleep.
Monetization (8 resources worth $868.00)
Affiliate Map Workbook

by Laura L Marschel (Printable) $20.00
A helpful workbook for anyone looking to add affiliate marketing to their blogging income.
Affiliate Marketing for Bloggers

by Neesha Rees (eBook) $45.00
This eBook covers everything you need to know about Affiliate Marketing from choosing a profitable blog niche to writing content that will make you money for years to come.
Confident Brand Collaborations Course

by Kelly Ballard (eCourse) $325.00
Proven and effective ways to work with brands through Social Media.
Email Templates For Communicating With Brands

by Ashley Carpenter (Template) $24.00
These email templates will save you tons of time and give you the confidence to hit send and land your next paid partnership!
How To Host A Profitable Live Webinar

by Jessie Festa (eCourse) $74.00
Grow and nurture your community while increasing your blogging income.
Pitching Clients 101: Step-by-step guide to land your first (and next!) client

by Sagan Morrow (eCourse) $249.00
This course teaches you how to land your first (and next!) client as a freelancer—so you can make a living doing what you love.
Simply Partnerships: Learn how to pitch & land the paid partnerships of your dreams!

by Siobhan Alvarez (eBook) $67.00
From how to pitch yourself, what exactly to write and what to do before you ever send that first email, learn how to pitch yourself and land the paid partnerships of your dreams.
Sponsored Post Pricing Toolkit

by Jasmine Watts and Christopher Drown (eCourse) $64.00
Get the tools to pitch brands, showcase your value, and close deals that get you paid for sponsored content.
Planning & Organization (4 resources worth $153.00)
Genius Blogger's Toolkit 2021 Trello Tracking Board

by Kristi @ Paperless Boss (eCourse) $12.00
Want to track all of your bundle products DIGITALLY? Now you can with the bundle tracking board.
The Blog Boss System

by Leanne Scott (eCourse and Template System) $57.00
Making use of the free powerful organisational tool Airtable, the Blog Boss is your new blogging headquarters, helping you to plan, organise, manage and track all the complex moving pieces you are navigating as a blogger every single day. Less overwhelm, more productivity! Tracking everything from hashtags to invoices, you'll wonder how you ever managed without it!
The Ultimate Mompreneur Trello Bundle

by Cara Harvey (eCourse) $47.00
Grab these 7 plug and play Trello templates to get your business organized and save you time!
Ultimate Online Business Planning Toolkit

by Holly Hanna (Printable) $37.00
Stop the chaos and get your online business organized for success with this all-in-one Toolkit!
Product Creation (10 resources worth $759.00)
Amplifying Blog Revenue with Printables

by Julie Berninger & Cody Berman (eBook) $27.00
The ebook will teach you how to maximize leads and conversions, earn more profit, and deliver real value with printables and digital downloads. 
Blog to Product: The complete 6-step system for a strong online blog+product business

by Kristen Miller (eCourse) $104.00
Ready to join the digital course revolution? Yes,you are!
Build Your Digital Etsy Empire

by Sadie Smiley (eCourse) $127.00
Discover the blueprint you need to build your Etsy Empire without wasting time, money, or effort.
Create Editable Printables To Sell On Etsy

by Carmen Chan (eCourse) $57.00
Learn how to create in-demand editable Canva templates and fillable PDF files to sell with Create Editable Printables To Sell On Etsy course.
Create Planners Like A Pro

by Faith Lee (eCourse) $97.00
A step-by-step course that teaches you how to create printable planners that are beautiful, practical, and highly sellable!
Create, Market, & Make Money – Templates

by Caroline Vencil (eCourse) $97.00
Create, market & actually sell your products with the templates that will give you everything you need to make marketing fun and easy.
Creating Information Products That Sell Online

by Bob Bly (Audio) $49.00
A proven system for creating the information products you need to start and run a profitable Internet marketing business.
Mastering Your Membership

by Michelle Gifford (eCourse) $97.00
Starting a money-making membership doesn't need to be overwhelming!
Pull Back the Curtain on Product Creation

by Tracy Lynn and Caroline Vencil (eCourse) $47.00
Get an insider's look on how to come up with product ideas that your readers will love!
The Ultimate Blogger's Toolkit – Featuring The 30 Day Challenge To A Better Blog

by Succeed With The Digital Divas! (Printable) $57.00
The complete Toolkit to launch, grow and promote your blog – from concept to subscribers, this Toolkit has something for every stage of your blog!
SEO & Traffic (7 resources worth $534.99)
Blog Traffic Hidden Gems – Submission Sites

by Susan Santoro (eBook) $29.99
Submit your blog post once and let submission sites send traffic to your site for years to come.
FE How to Drive Traffic to Your Website: 5 Free & Simple Strategies

by Kerry Beck (eCourse) $97.00
Discover 5 simple strategies to drive traffic with FREE tools. Plus, we'll show you how to set up the best webpage to send your new traffic.
Google Search Console Secrets: Your Key to Unlocking More Search Traffic Than Ever Before!

by Niki Robinson (eCourse) $149.00
In this course, you'll learn everything you need to know about Google Search Console from setup to growth to SERP domination. Plus, we'll dive into a TON of little-known GSC secrets to help you get an edge on your competition and grow like never before!
HARO Backlink Strategy Guide: Build high quality backlinks to your blog in less than 10 minutes per day!

by Kelan & Brittany Kline (Workbook) $27.00
Our HARO backlink strategy guide has helped hundreds of bloggers build relevant high-quality backlinks from sources like Forbes, Business Insider, CreditCards.com, Readers Digest, BankRate, Huffington Post, and many more!
How to do keyword research & Competition research using ONLY FREE tools

by Neha Gupta (eBook) $35.00
Start getting traffic to your website. Learn how to find your Competitors and keywords you can ACTUALLY rank for – using only free tools.
Super Simple SEO

by Cousett Hoover (eCourse) $100.00
Proven strategies for getting more traffic to your site.
The Nuts & Bolts of Google Search Console

by Sherry Smothermon-Short (eCourse) $97.00
This course will help you confidently understand the tool.
Social Media (10 resources worth $608.99)
Easy Edit Instagram Templates

by Lisa Hebert (Templates) $37.00
Grow your Instagram following, increase traffic to your blog, and sell more digital products without spending hours creating Instagram posts with these done for you Instagram templates.
Get Your Facebook Business Page Up & Running in 90 Minutes or Less!

by Stacey Ogden (eCourse) $29.00
This 90-Minute training will save you time and frustration when it comes to setting up a Facebook page and driving engagement, the key to social success. You'll learn what you need to do, in what order, and what you can skip.
Pinterest Profit System

by Misty Dorman (eCourse) $297.00
Discover how to pull in dozens of highly interested leads every single day without private messaging, spamming, or spending a dime. Includes Asana checklists for setting up your Pinterest Business account and ongoing daily strategy to maximize exposure.
Self Auditing on Pinterest

by Amber Temerity Lozzi (eCourse) $47.00
Finally – build out an effective Pinterest strategy that lasts!
Stop The Scroll – A Guide To Food Styling and Photography

by Rosanna Stevens (eBook) $9.99
The ultimate guide to creating pro-standard food photography with your phone that stops the scroll.
The Fearless Creator Canva Podcast Promo Templates: Confidently Share Your Promotions for a Profitable Podcast!

by Stacy Zant (Template) $25.00
Publish your Podcast Promotions with easy to customize and highly optimized templates created for the profitable podcaster.
The Idea Pin Starter Kit: Your Complete Guide to Creating Idea Pins for Pinterest

by Nadalie Bardo (eCourse) $49.00
Click-by-click lessons and templates so you can easily start creating Idea Pins that increase you, your brand, blog or business's exposure and engagement on Pinterest.
The Ultimate Pinterest Marketing Guide

by Mariam Chamma (eBook) $30.00
The ultimate resource for driving insane traffic to your blog or website using Pinterest.
Unlock Instagram Income Potential: Read this if you want to START & SCALE your Instagram to profitable levels!

by Marta Ostoja Kiedrzynska | Wherelifeisgreat (eBook) $11.00
A step-by-step system to rapidly monetize your following.
UTM Creation Video + Workbook (w/ bonus Canva pin templates for Pinterest!)

by Kate Ahl (eCourse) $74.00
Design eye-catching pin images for Pinterest in just minutes AND learn how to create custom UTM codes to track the success of your images. Use that data to grow your business!
Genius Blogger's Toolkit 2021 Bonuses
You also get a ton of bonuses included with your purchase! These are just a few of the additional bonuses that are offered with the 2021 Genius Blogger's Toolkit.
Early Bird Bonus: The Accelerate Your Blog 30-Day Challenge from Ultimate Bundles worth $50
A 30 Day Challenge that will guide you through 4 powerful steps to design a real system for attracting new readers and making money from your blog. Using trainings inside the Genius Blogger's Toolkit we'll give you the structure and support you need to take action faster!
30 day of the Social Content App from Angie Gensler worth $15
AngieGensler.com helps small business owners tackle social media marketing without the hustle and headache. That's why they created the Social Content App, a proven-to-work system for social media marketing. The Social Content App provides done-for-you content at the click of a button so users can focus their time and energy on what they do best.
3 months of access to our stock photo membership from Katie Harp Creative worth $47
Katie Harp Creative is a marketing and design company with a stock photo and template membership. Katie Harp Creative helps bloggers and online entrepreneurs with their awesome blogs and online businesses. The stock photo membership is perfect for creative entrepreneurs like life and business coaches, social media managers, lifestyle bloggers, designers, brand strategists, consultants, and more.
ADA Compliance Alt Tag Report + Content Audit Package from the Blog Fixer worth $200
ADA compliance is a hot button topic, and your archives are probably full of images with alt tags not helpful to the visually impaired. With The Blog Fixer's custom report, you can quickly identify your most vulnerable posts with missing or poorly written alt text. The Blog Fixer will also scan your site for 15 issues to keep you in good graces with Google and Amazon and deliver a detailed spreadsheet to help direct your content audit efforts where you'll see the quickest impact.
My Genius Blogger's Toolkit BONUS!
If you purchase the 2021 Genius Blogger's Toolkit using my affiliate link I will also throw in an additional bonus for you!
Just forward a copy of your Genius Blogger's Toolkit receipt to me at [email protected], and I will send you a free copy of my ebook Amazon Affiliate Affluence. (Normally sold for $27.)
This is a comprehensive guide to making money with the Amazon affiliate program, including how I make over $500 a month as an Amazon affiliate!
Click here to grab your copy of the 2021 Genius Blogger's Toolkit!