Note: Affiliate links may be used in this post. I may receive a small commission at no extra cost to you if you use my affiliate link. Full disclosure policy here.

365 Blog Post Ideas
Are you looking for 365 blog post ideas to give you a year of blog content?
If so, you're in the right place! Below, you'll find my list of 365 blog post ideas you can use, broken down by month of the year. You'll find blog post ideas for every niche, including lifestyle, fashion, travel, parenting, food, and more.
These are great to use whenever you're experiencing writer's block.
Read on for 365 blog post ideas to provide a year's worth of ideas!
Want to make money blogging?
One quick thing… Are you ready to turn your blog into a money-making business? I'd love for you to join me inside 30 Days to Blogging Success.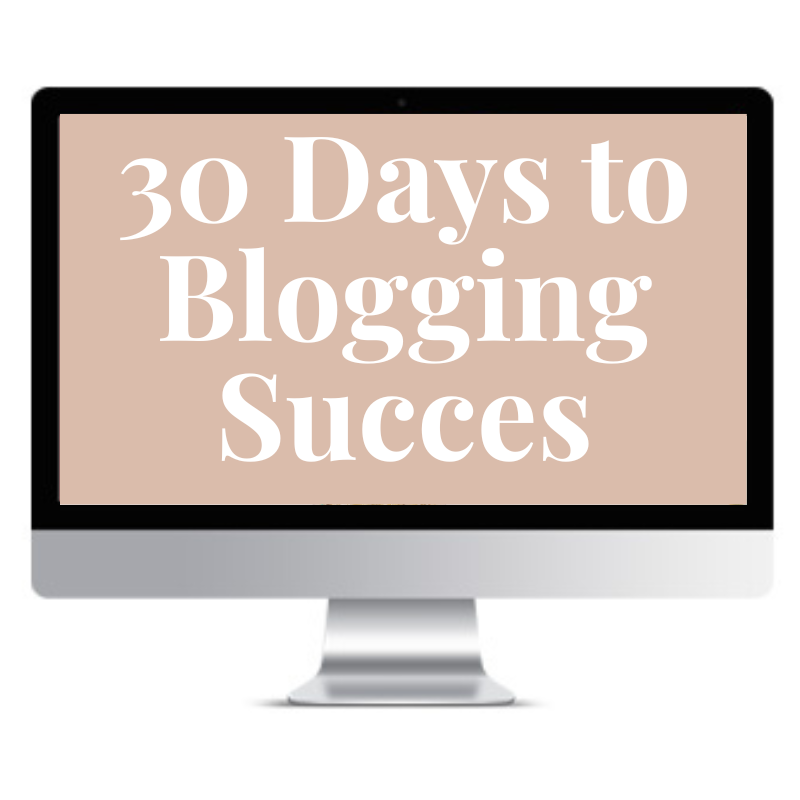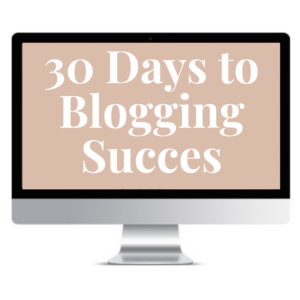 This is the complete, step-by-step roadmap to starting and growing a successful blog that I wish I'd had when I was a new blogger.
I created this course to help aspiring bloggers turn their blogs into profitable businesses, like I have now done with five of my own blogs!
Join 30 Days to Blogging Success for only $27!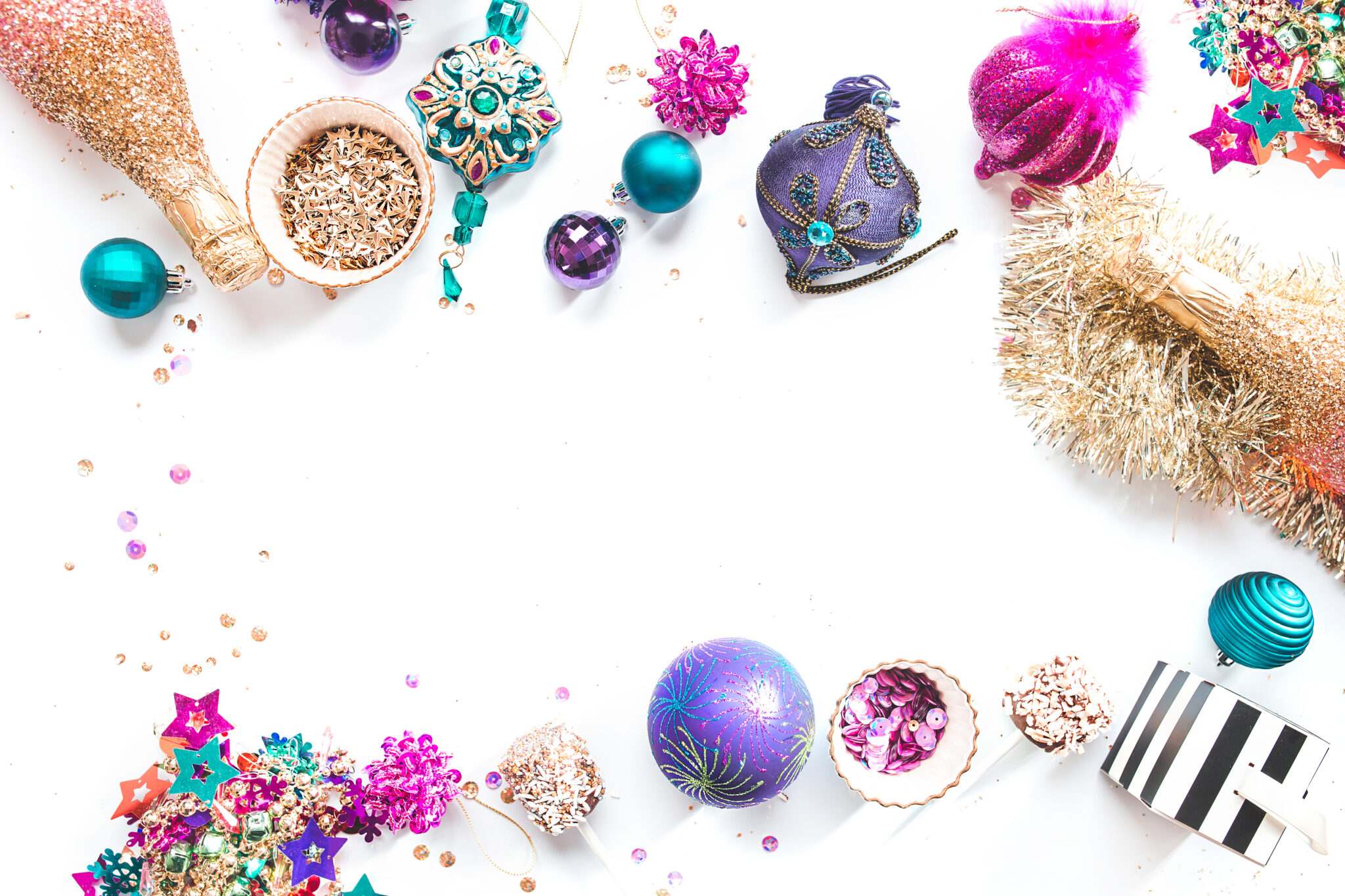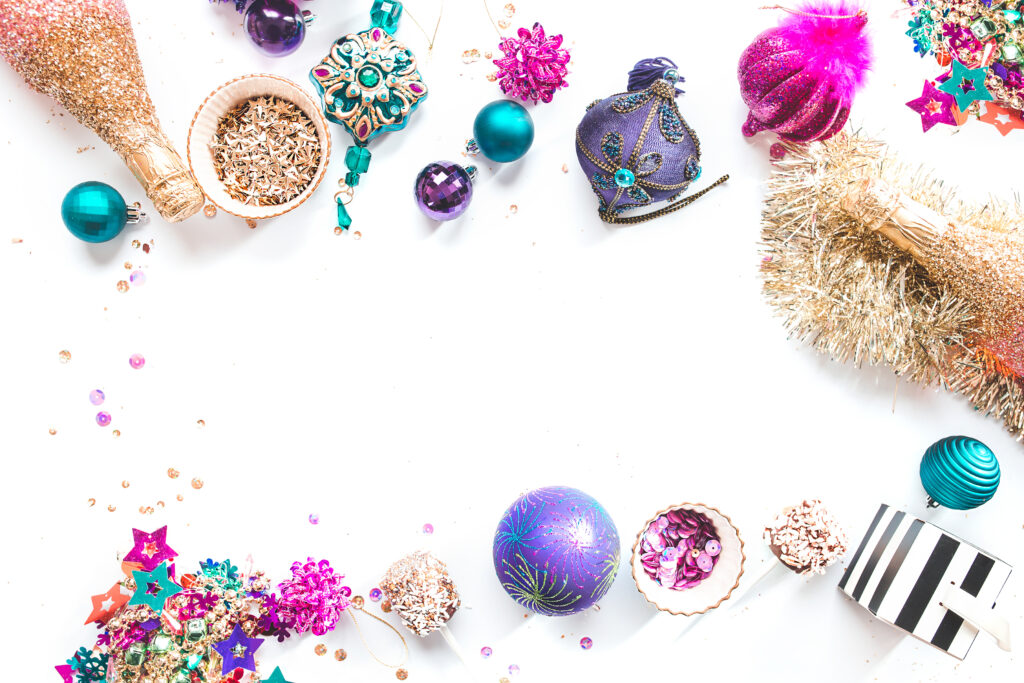 31 January Blog Post Ideas
Share your New Year's resolutions
How to set and stick to goals for the new year
Review your favorite planner or organizational tool
Many people try to lose weight in January – share your top weight loss tips
What you wore/did on New Year's Eve
Participate in a 30-day challenge and blog about it
Create your own 30-day challenge for your readers
Best money-saving and budgeting tips
Many people look for new hobbies in January – share how you found yours
How to get over the post-holiday blues
Do a DIY project and document your results
Share how you stay active and fit even during the cold winter months
Revisit your very first blog post and reflect on how you've grown
Your favorite healthy recipes
Do a book challenge like the PopSugar Reading Challenge and document it
Share your New Year goals for your blog
Fun wintery date night/date day ideas
How to stay organized as a student/mom/blogger/etc.
How you make time for blogging
Winter weekend getaway ideas for beating cabin fever
Your winter fashion must-haves
Your winter beauty and skincare must-haves
Choose your most popular blog post from last year and revisit or expand on it
If you make money from your blog, break down how you do it
How you stay productive
Give a "behind the scenes" look at your blogging space
Share your tips on decluttering/organizing your living space
What you learned from the past year
Snow day activity ideas
Give a preview of what you're planning for your blog in the upcoming year
Check in on your resolutions – have you been keeping them?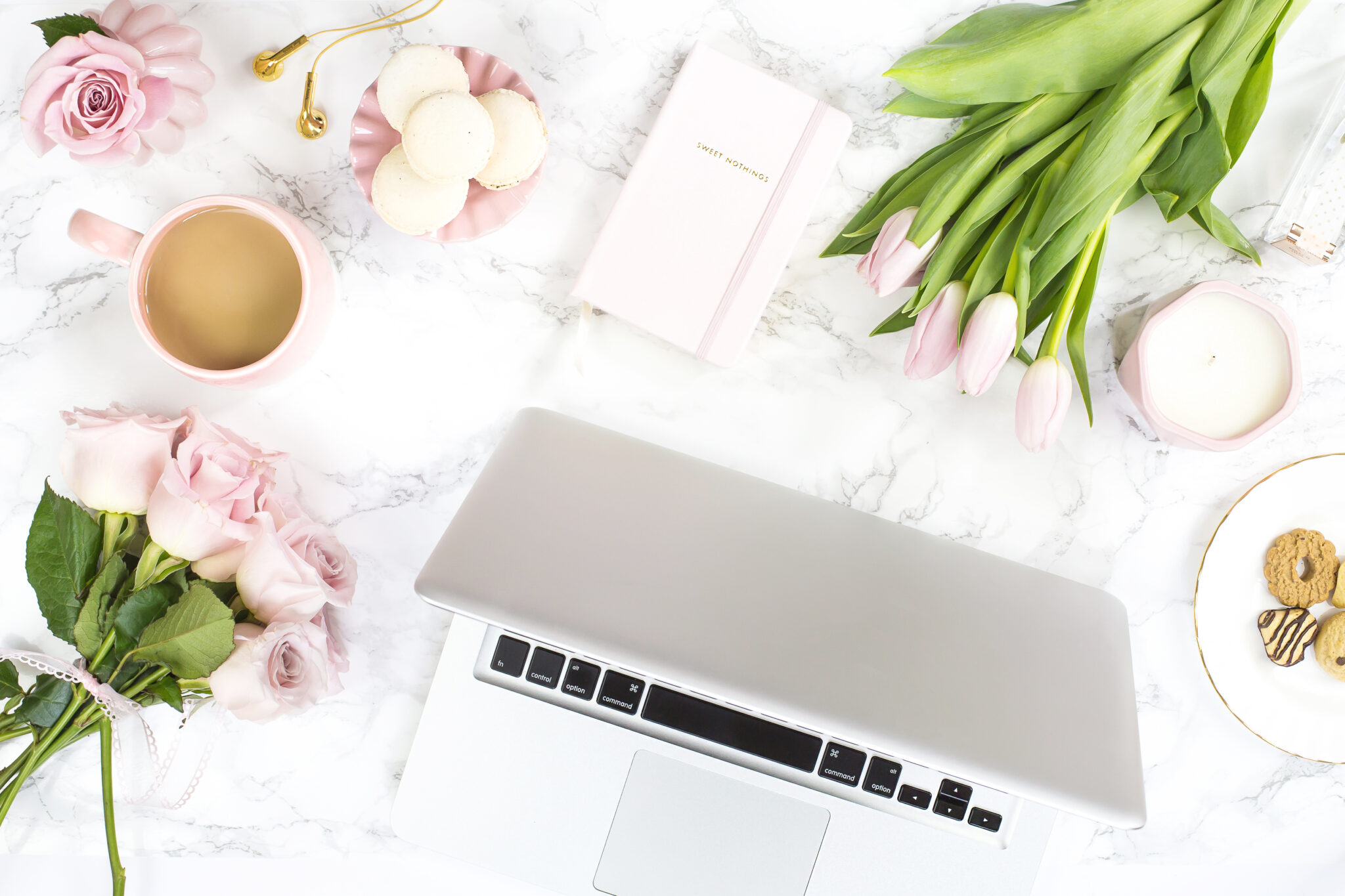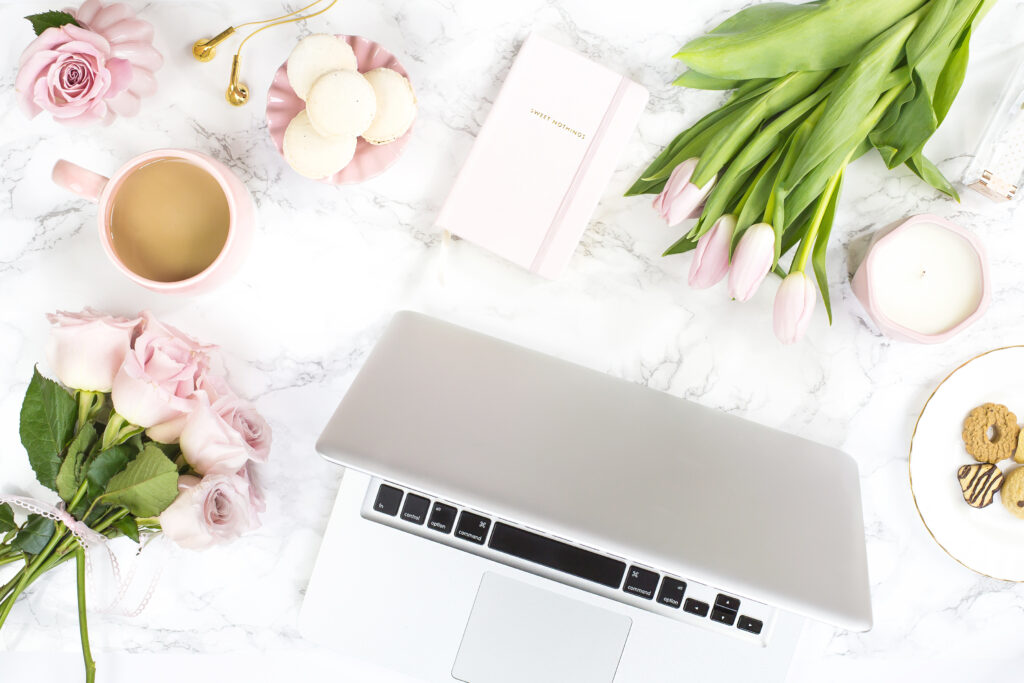 28 February Blog Post Ideas
February is all about Valentine's Day – make a list of date night ideas
DIY Valentine's Day crafts for kids
Valentine's Day party decoration ideas
Do a winter "what's in my bag" post
Round-up of Valentine's Day ideas from Pinterest
What products you use for a relaxing night at home
Your favorite everyday beauty products
Last-minute Valentine's Day gift ideas
Valentine's Day gift guide
Printables for Valentine's Day
Share your plans for Valentine's Day
Round-up of the best (or worst) romantic comedies to watch this month
Share why you started your blog
Valentine's Day date night outfit ideas
How you stay motivated for blogging
Share your best blog photography tips
Top 5 lessons you have learned from blogging
Round-up of your favorite Instagram accounts
How you stay healthy and prevent getting sick during the winter
Your agenda for a cozy winter day
Your favorite looks from Fashion Week
Make a playlist of your current favorite songs and share it
Get another blogger to guest post on your blog
Do a winter craft DIY and document your results
March is just around the corner… How to plan a spring break trip on a budget
Family spring break ideas
College spring break ideas
Best spring break destinations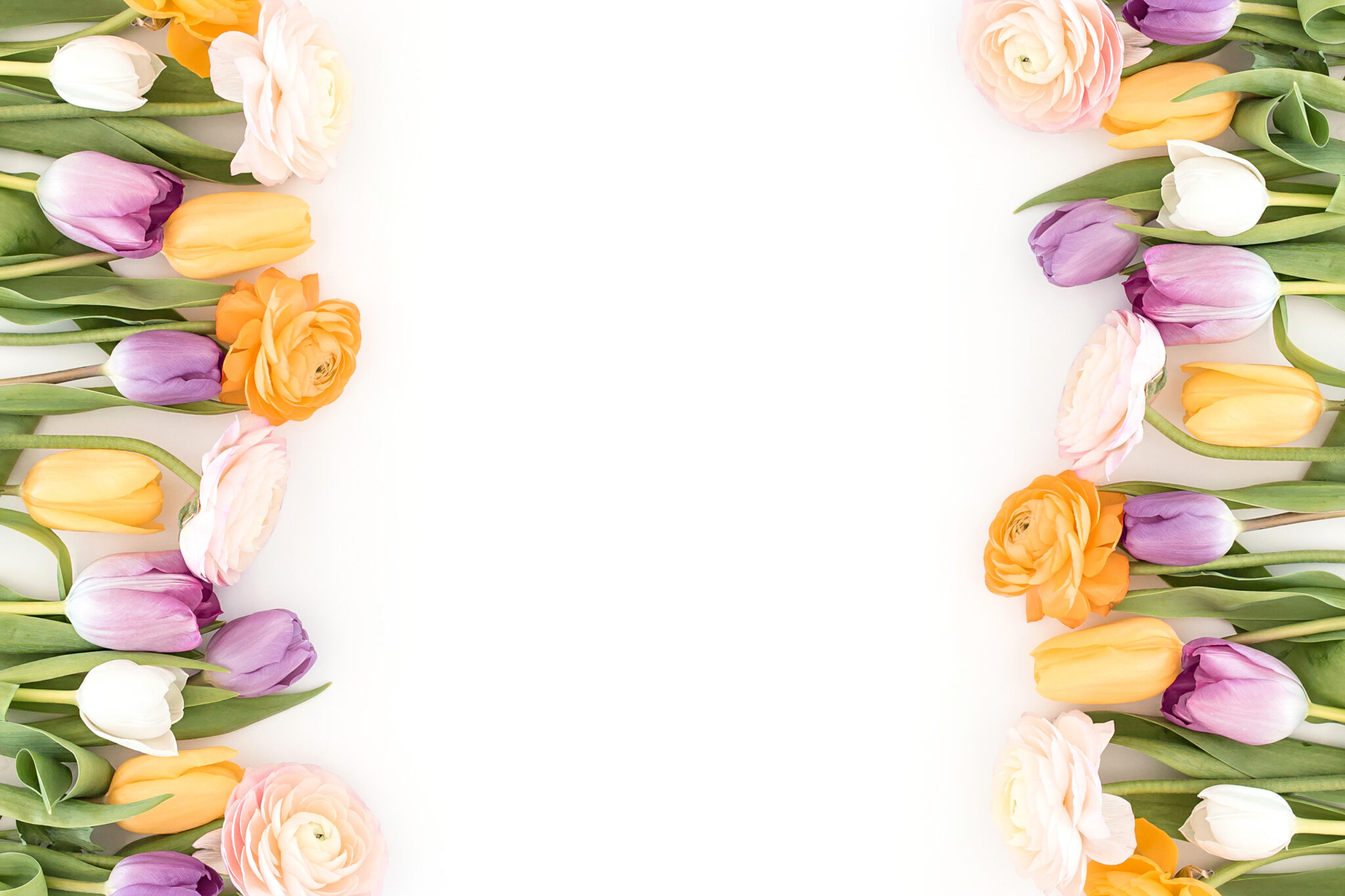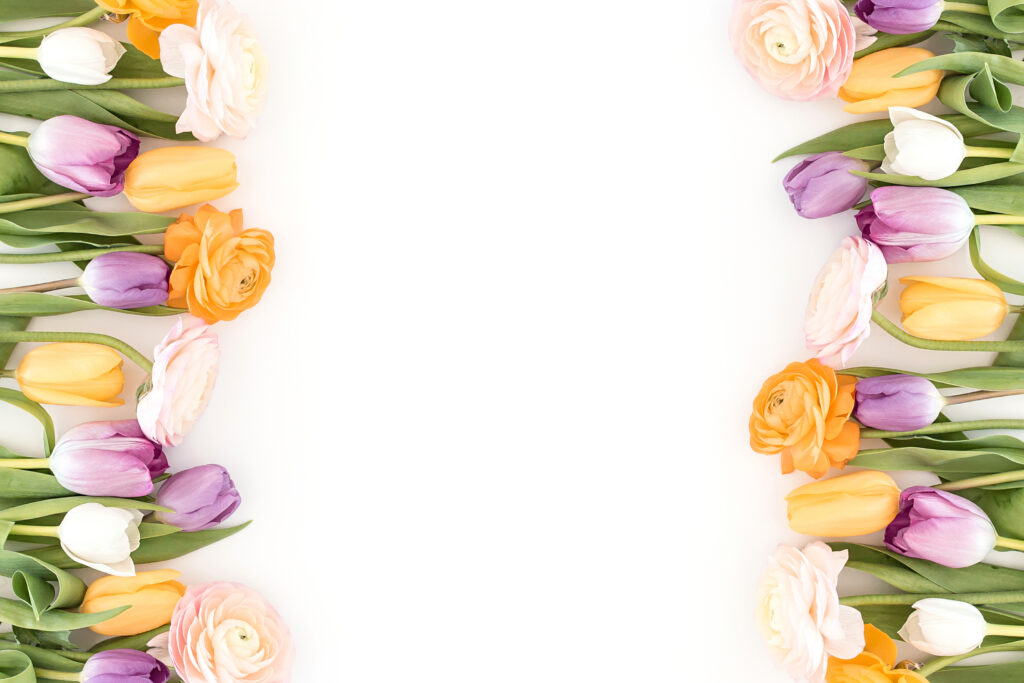 31 March Blog Post Ideas
Share your spring cleaning tips
Share your organizational tips for your living space
Do a home decor DIY project and document your results
Make a recipe for a fun St. Patrick's Day treat and share it
St. Patrick's Day craft ideas for kids
How to lose weight in time for spring break
Your travel bucket list
Healthy meal ideas you can make in under 10 minutes
Round-up of your favorite bloggers in your niche
Rainy day activities for kids
Share a healthy smoothie recipe
Share a typical day in the life of you
Look back on your New Year's resolutions – how are you doing?
Your favorite ways to stay active in the spring
How to save money while traveling
Your top tips for packing a suitcase
How to survive a long-haul international flight
Write a travel guide for your city (what to do, where to eat, where to shop)
Round-up of your favorite spring looks
Fun outdoor activities for spring
Do a minimalism challenge and document the results
If you celebrate Easter… Easter basket gift guide
Fun Easter crafts for kids
What to wear on Easter Sunday
What you're giving up for Lent and why
Best places to go hiking in the spring
How to plan the perfect spring picnic
Favorite at-home workouts
Share your workout playlist that keeps you motivated
How to start a garden at home this spring
Go to a farmer's market and document your experience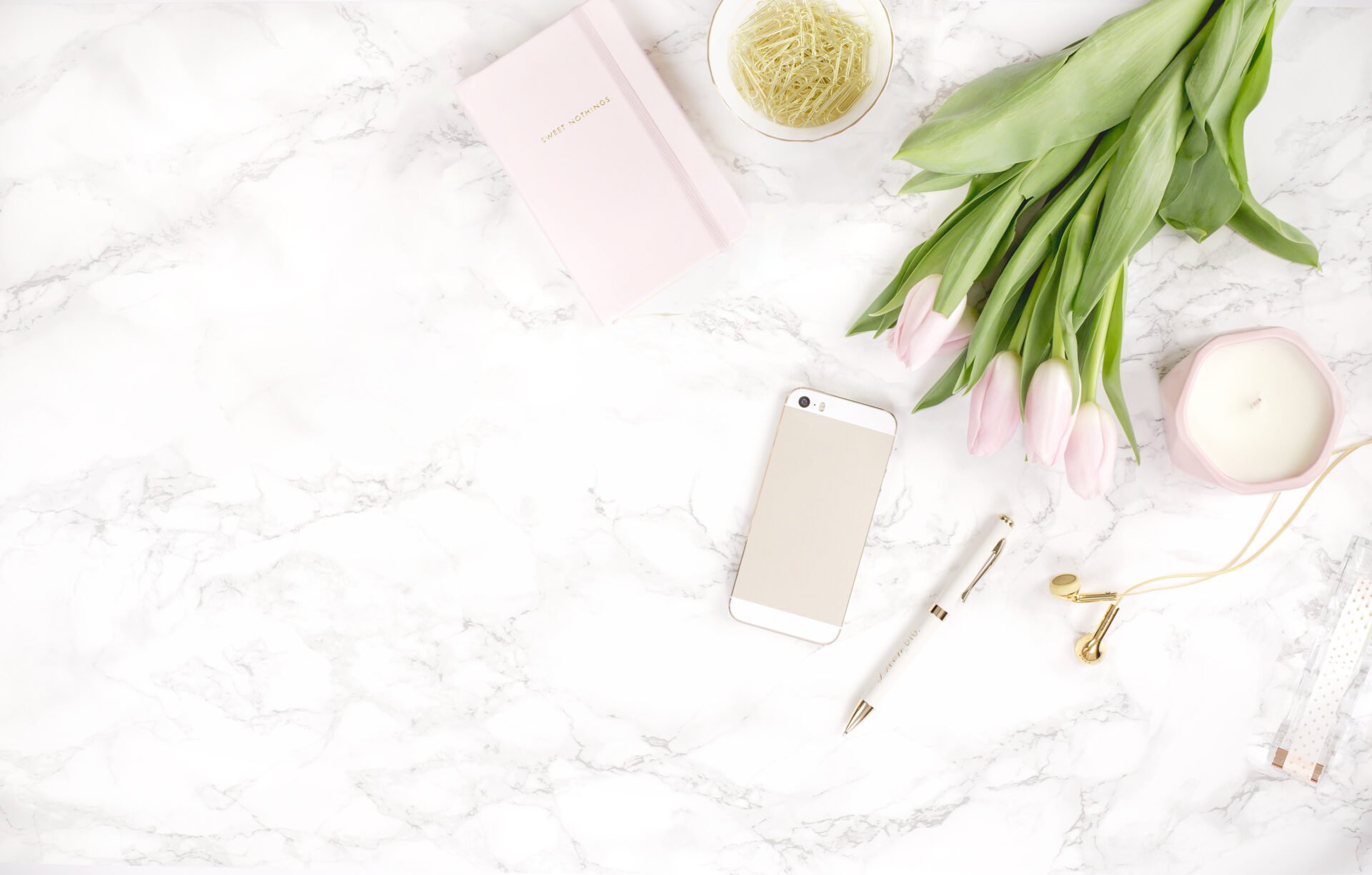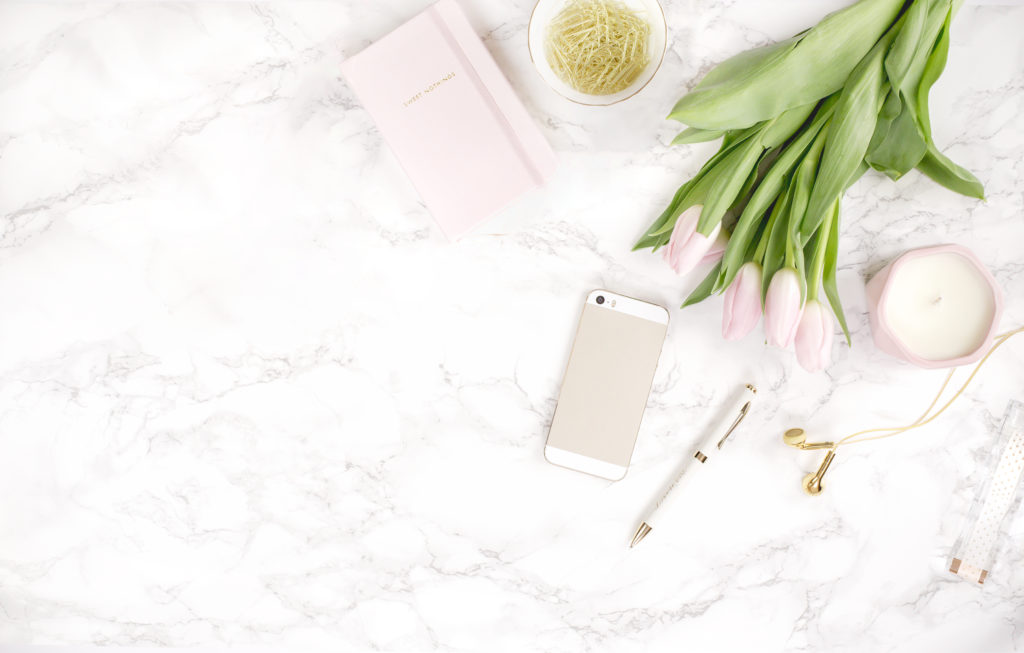 30 April Blog Post Ideas
Spring clean your wardrobe and write about it

Your favorite things about spring

Do a Q&A post (ask your followers for questions they want answered)

Your blog content schedule + tips

Your top tips for your favorite social media platform

Share your morning routine

Share your nighttime routine

Easy meal prep ideas

Do a no-spending challenge and blog about your results

Round-up of your favorite YouTube channels

Make a bucket list with your best friend and share it

Free activities to do in your city

Life lessons you've learned for every year of our life (ex. 20 at 20)

Outfit ideas for Coachella

Share a guide to spending a day in your neighborhood

What are your favorite things about blogging?

What are your least favorite things about blogging?

Weekend snapshot – what did you do this weekend?

Best foods to eat while studying

Best tips for time management

Top strategies for studying for exams

College care package ideas

Make a list of the most "Instagrammable" spots in your area

Best products for an at-home spa night

Healthy on-the-go snack ideas

Round-up of your favorite activewear

Your favorite looks for spring

Go for a spring nature photography walk and blog about it

Your favorite scents for spring/summer

Tips for shooting flat lay photography for your blog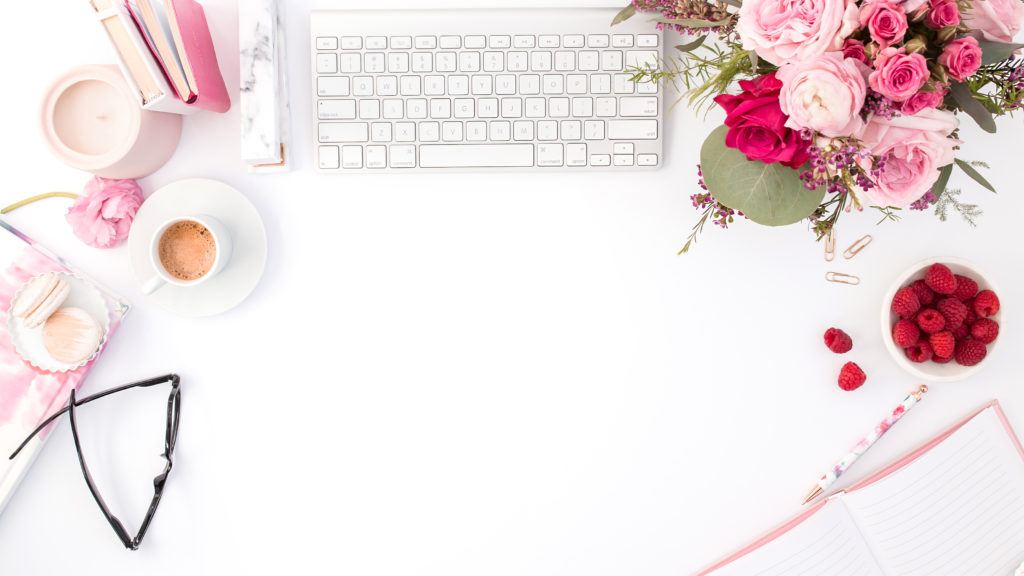 31 May Blog Post Ideas
Your favorite blogging tools and resources

May is National BBQ month – share a barbecue recipe

Your plans for Cinco de Mayo

Cinco de Mayo recipes and party ideas

Mother's Day gift guide

Top 10 things you've learned from your mom

Your tips for new bloggers

Share your favorite accounts to follow on Pinterest

Top tips for closet organization

Your spring/summer fashion wish list

Favorite restaurants in your city/town

Share your photo editing process

Write about the bloggers you admire

Write a letter to your past self

Graduation gift guide

What to wear to graduation parties

How to plan to perfect summer picnic

Best food trucks in your city to try

Share your plans for Memorial Day

Round-up of Memorial Day recipes

Share a recipe for a summery cocktail

Share what's on your desk right now

Your favorite accessories for summer

Favorite ways to de-stress after a long day

Why did you start blogging?

Review a monthly subscription box

Round-up of fun summer photo props

Do a "getting ready with me" post

What's your process for planning blog posts?

What have you learned since you first started blogging?

Share your plans for the summer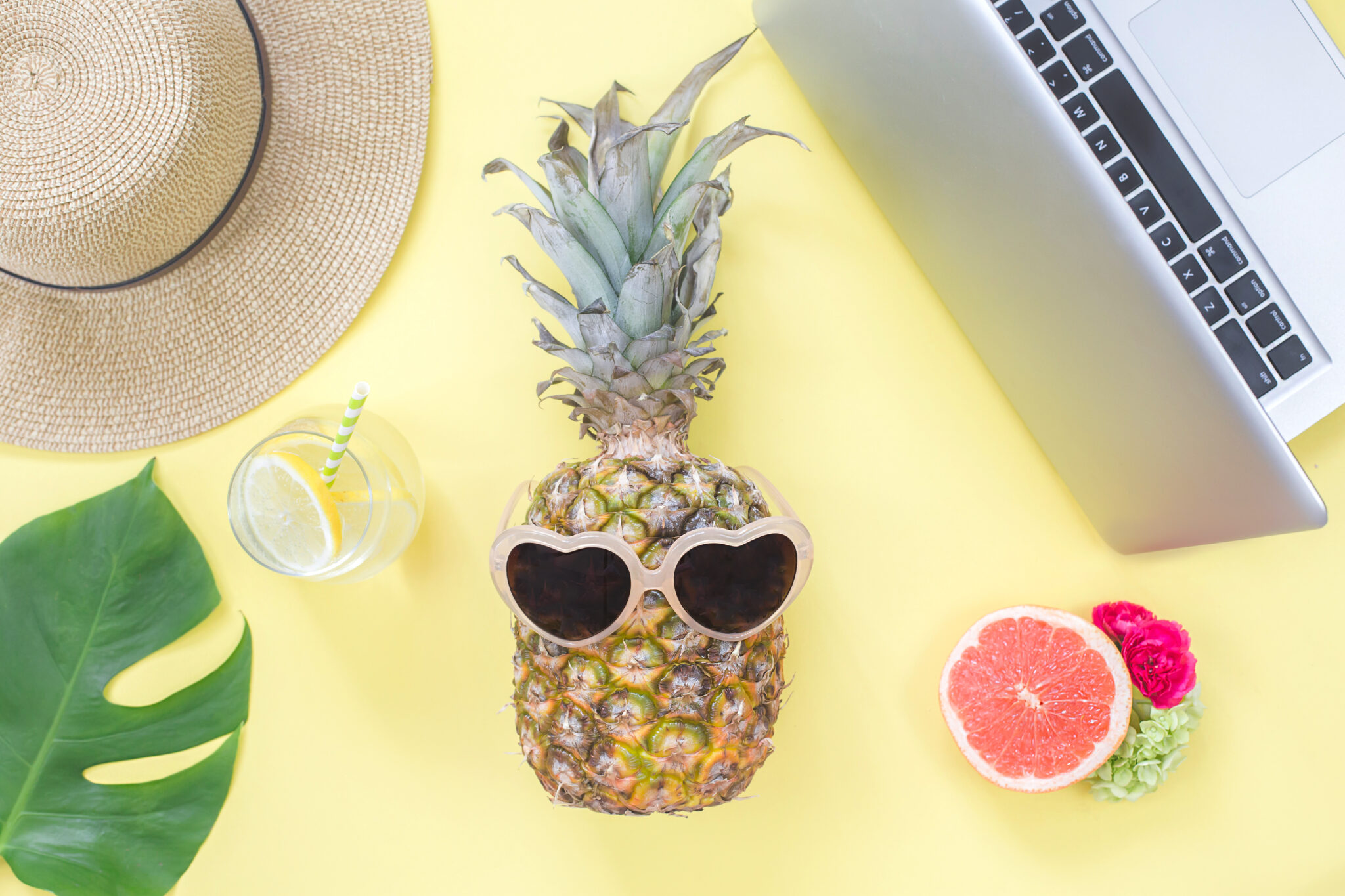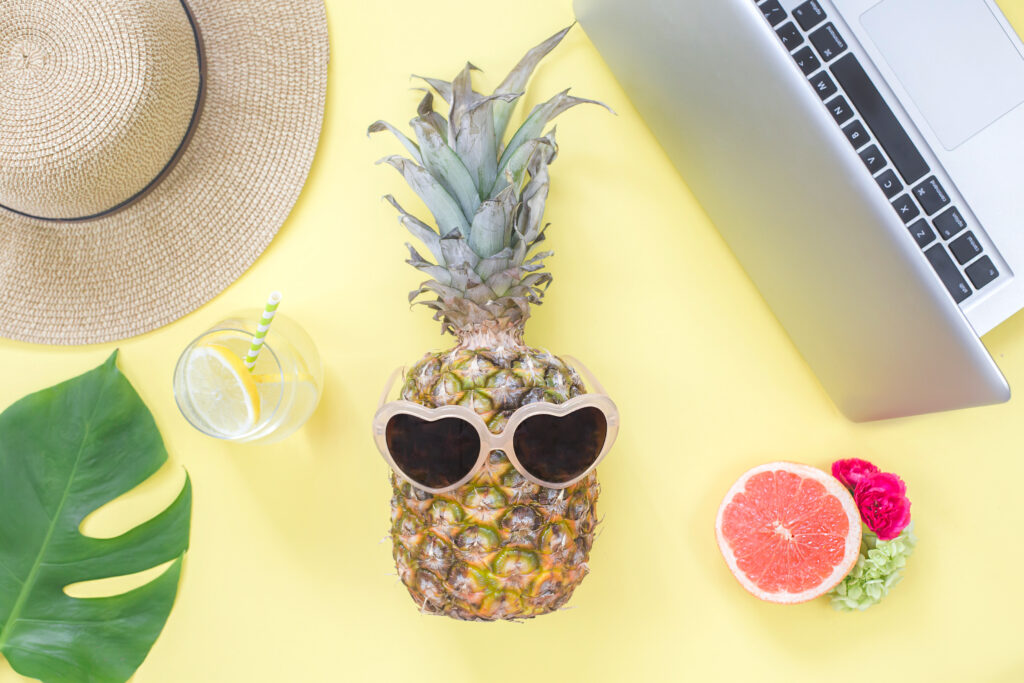 30 June Blog Post Ideas
What are your goals for the summer?
Create a summer bucket list
Summer beach reads or your summer reading list
How to plan a road trip with friends
Top 10 road trip destinations
Best rooftop restaurants and bars in your city
Your top 5 summer wardrobe essentials
Favorite summer beauty essentials
What to wear to a summer party
Best summer city breaks
Tips for beating summer boredom
Free summer activities in your area
Vegan/vegetarian recipes for popular summer dishes
How to survive a road trip with kids
Mid-year round-up of all your top blog posts this year
What to wear to a music festival or outdoor concert
What to wear to a summer night baseball game
Father's Day gift guide
Top 10 things you've learned from your dad
Easy homemade Popsicle recipes
Summer dinner party decoration ideas
Summer dinner party recipe ideas
What to do on a rainy summer day
Quick summer makeup tutorial
Favorite sunless tanning products
Summer staycation ideas
How you stay motivated to blog during the summer
Summer date day ideas
Music festival survival tips
Share your daily summer routine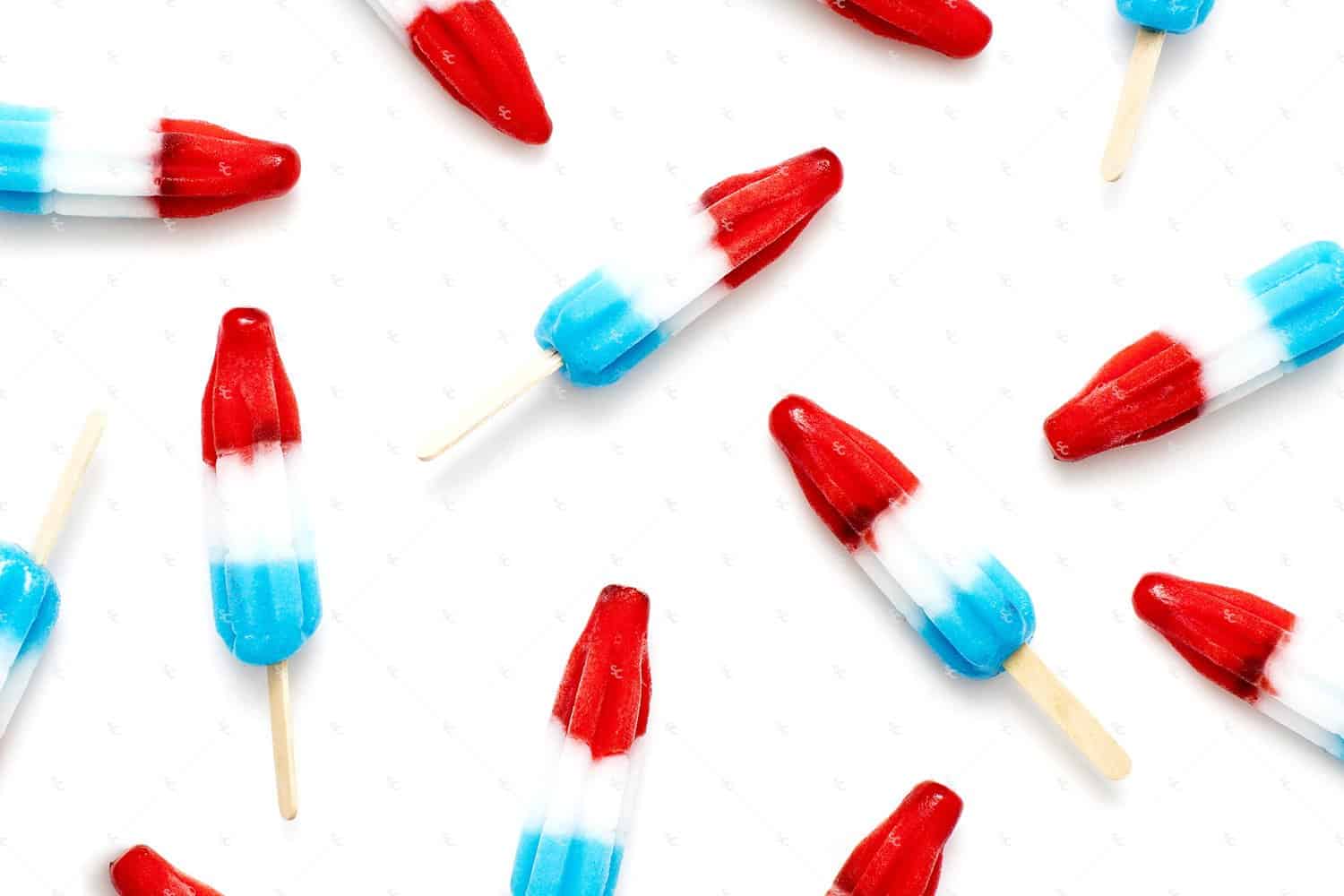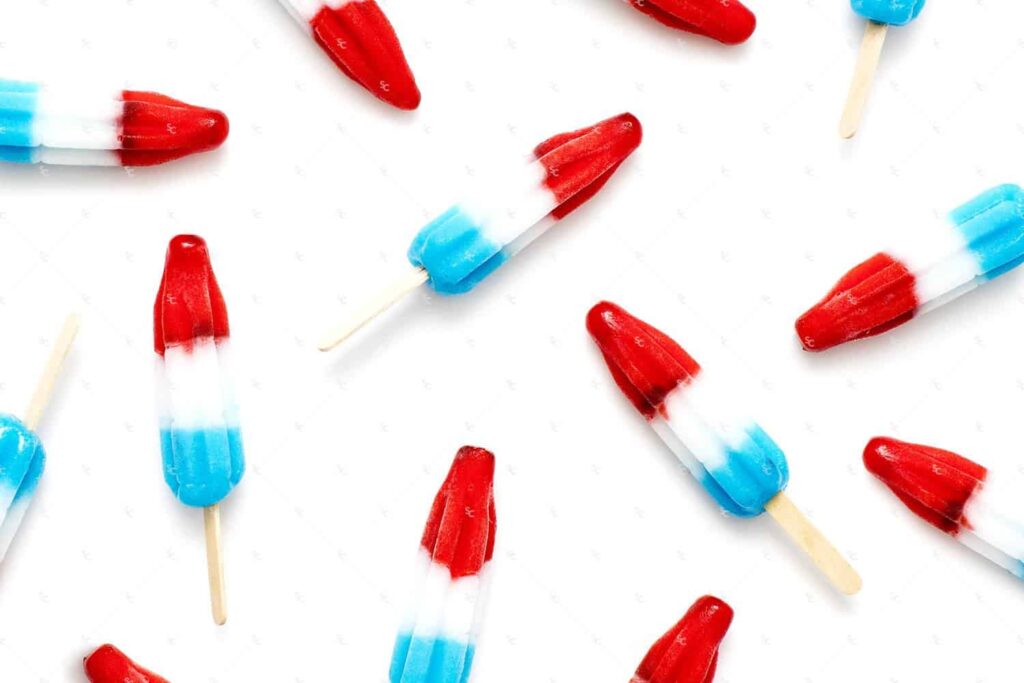 31 July Blog Post Ideas
Your plans for the 4th of July
4th of July decoration ideas
Red, white, and blue 4th of July dessert ideas
4th of July outfit ideas
Fun summer DIY ideas
Go to a local theme park and write about your day
How to plan to perfect summer picnic
Top 5 beaches in the world
What to pack for a summer beach trip
What to pack for a cruise
How to beat the heat on a summer day
Free activities in your city this summer
Your ultimate road trip playlist
How to make your own ice cream
Do a summer fashion DIY and document your results
Your favorite travel experience
Your worst travel experience
Summer beachy waves hair tutorial
How to stay fit during the summer
Best cities to visit during the summer
"Mermaid hair" tutorial
Top summer travel hacks
How to pack with just a carry-on bag
Your beach essentials
Go thrift shopping and blog about what you find
Give a peek into your journal if you keep one
How to tie-dye shirts
Cheap summer getaway ideas
Top 10 travel dream destinations
Girls' night out ideas
48-hour itinerary for your favorite city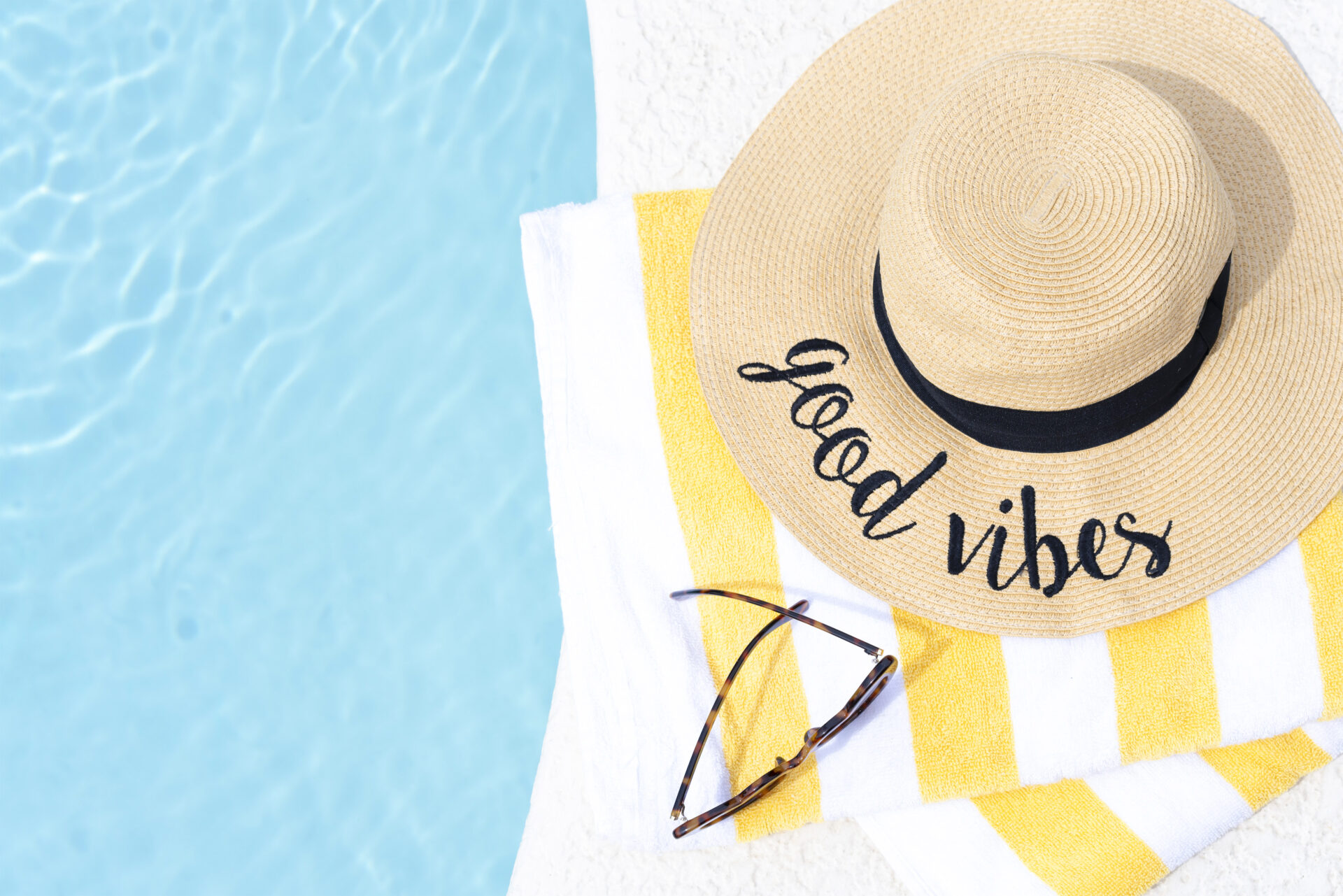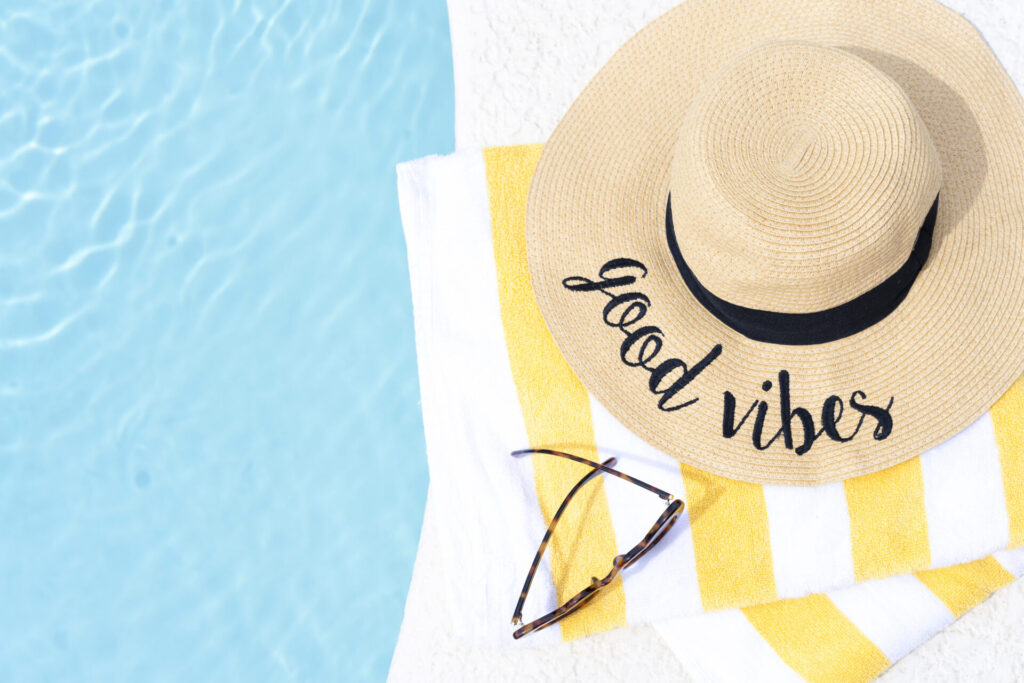 31 August Blog Post Ideas
Go berry-picking and blog about the experience
How to stay productive during summer vacation
No heat hairstyles
Share your summer playlist
Vlog your way through a fun summer day
Must-have travel apps
How to book the cheapest flights
Make a "reverse bucket list" of things you've already done
What are your goals for the next 5 years?
How to plan a trip to Disney on a budget
Share a recipe that puts a twist on a classic lemonade
Go to your local farmer's market and document your day
How to beat the lines at theme parks
How to survive a camping trip
What have you been watching on Netflix this summer?
Round-up of your favorite travel bloggers/Instagrammers
Round-up of fun summer pool inflatables
Do a summer "what's in my bag" post
 Your favorite summer trends
Festival hair and makeup ideas
Share your top strategies for growing blog traffic
Summer skincare routine
Outdoor summer party ideas
Show how you use your bullet journal
Do a fitness challenge and blog your results
Homemade desserts for summer
The best end-of-summer sales
What you're looking forward to this fall
Recap your favorite memories from summer
Bullet journal ideas
Last-minute fun ideas for summer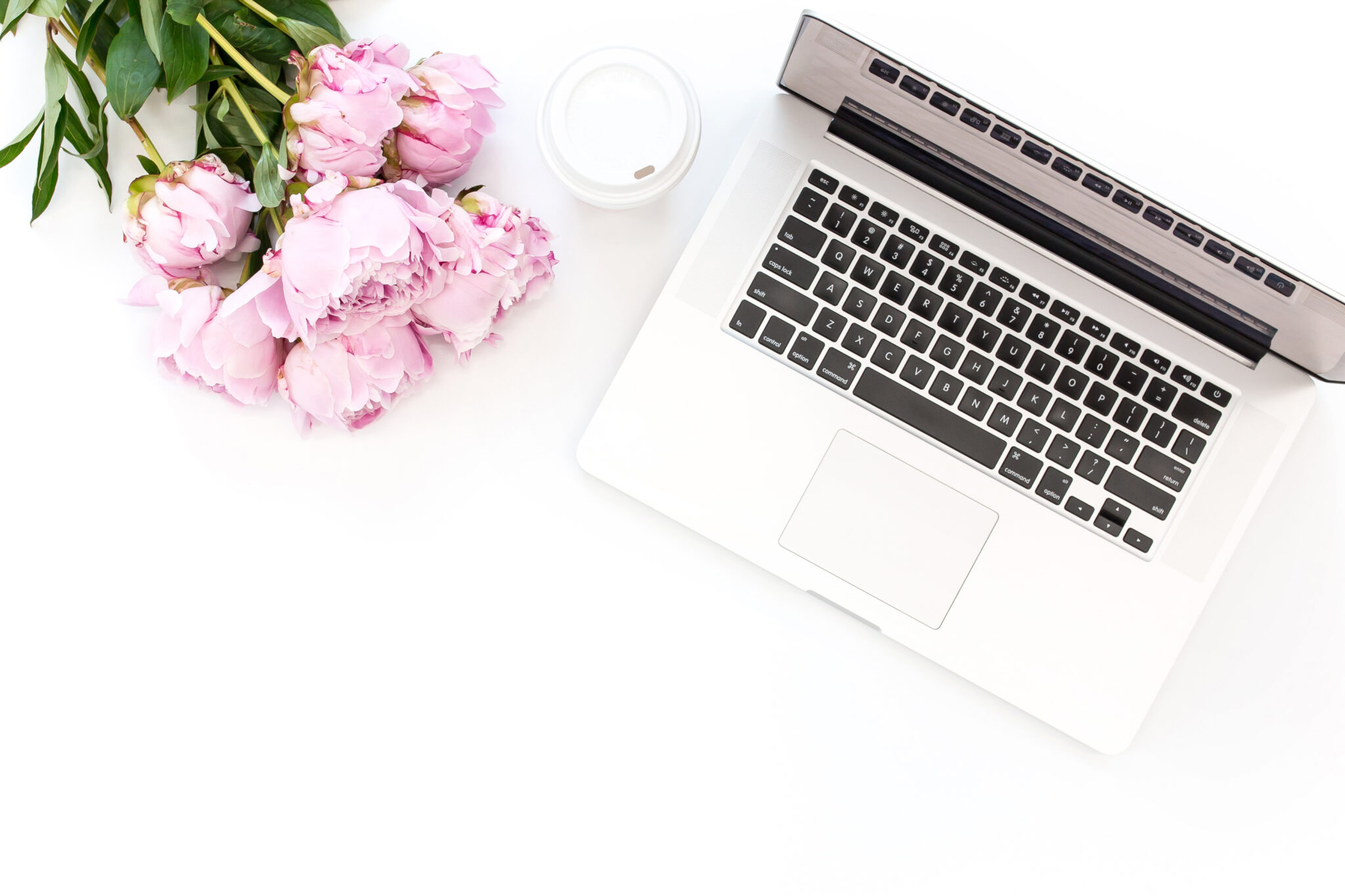 30 September Blog Post Ideas
Share your plans for Labor Day
Labor Day weekend getaway ideas
Round-up of your best blog posts from the summer
Back-to-school shopping tips
Your fall fashion wish list
Healthy back-to-school lunch ideas
College dorm room packing list
School shopping guide (planner, desk supplies, etc.)
How you use your planner to stay organized
College dorm room tour
Everything you need to know about sorority recruitment
How to study effectively in college
Your fall makeup essentials
Your favorite looks from Fashion Week
Best places to go see the changing leaves this fall
Fall-inspired manicure looks
Books you want to read this fall
Goals you want to accomplish before the end of this year
How to make a DIY fall wreath
Fall outdoor/porch decoration ideas
Your favorite things about fall
Share a pumpkin-themed recipe
Share an apple-themed recipe
How to spend the perfect fall day
How to spend the perfect fall night
Fall weekend getaway ideas
Fun fall craft ideas for kids
Share your favorites podcasts to listen to
September 29 is National Coffee Day – write about your favorite coffee shop
Create a fall bucket list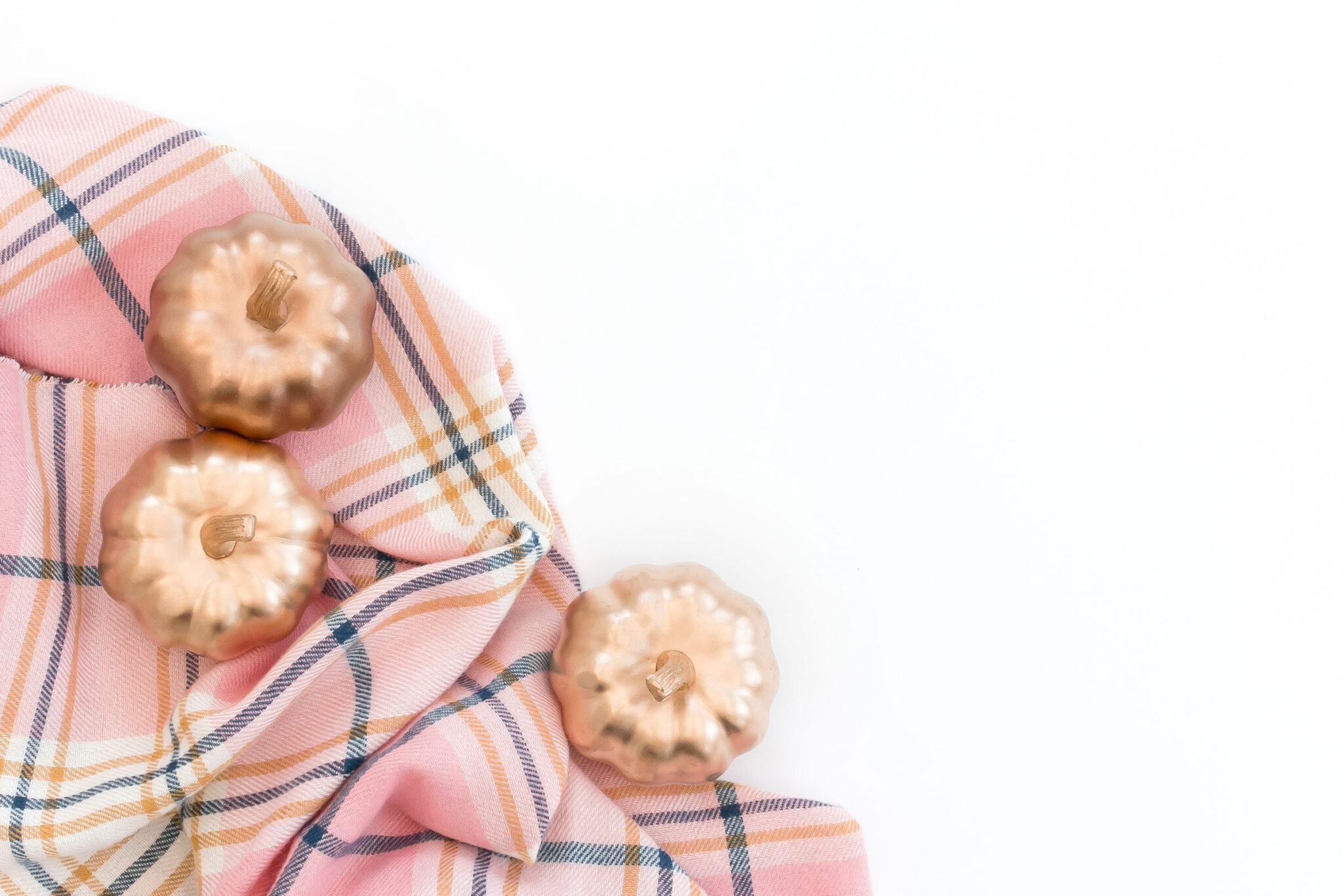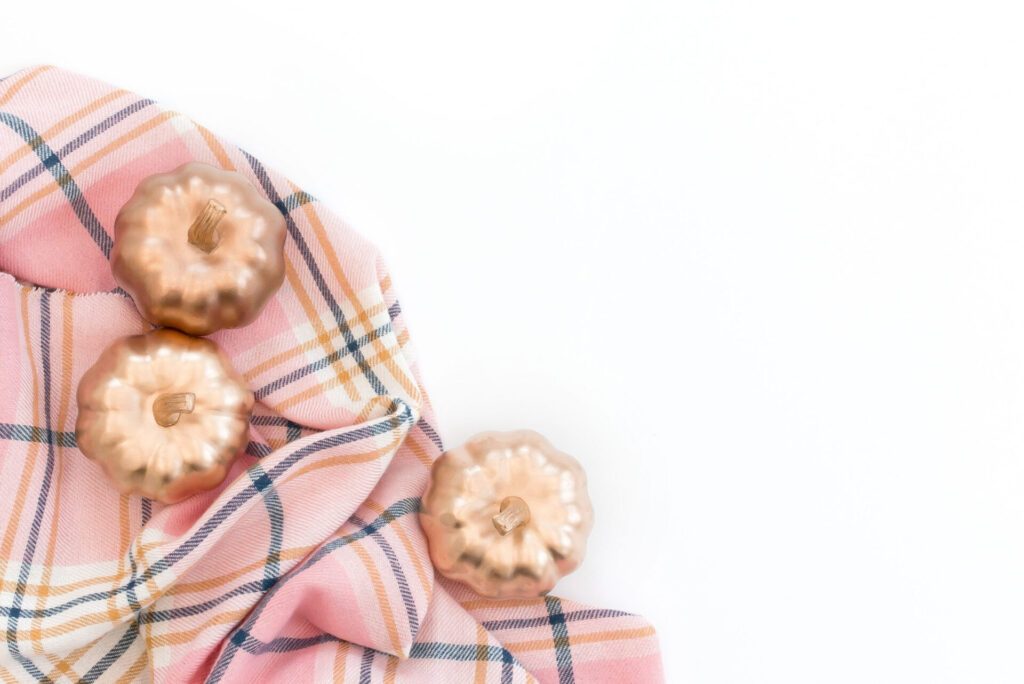 31 October Blog Post Ideas
DIY Halloween costume ideas
Halloween-inspired makeup tutorial
Top 10 ways to feel cozy this fall
Pumpkin carving ideas
Cute fall date night ideas
Best places to travel to celebrate Halloween
Share a recipe for a Halloween treat
How you decorate your home for Halloween
How to host the perfect Halloween party
Share a summer-to-fall transitional outfit
Your favorite knitwear for fall
How to rock the layered look this fall
List of your favorite scary movies
Fall activities in your area (hay rides, apple picking, pumpkin patches, etc.)
DIY Halloween decorations on a budget
Haunted houses and theme parks in your area
How to make a craft out of pressed leaves
Scary Halloween decoration ideas
How to wear dark lipstick this fall
Special effects makeup tutorial for Halloween
Spend a day doing fall activities in your city and write about it
Your favorite pumpkin/pumpkin-spice products
Healthy/sugar-free Halloween treat alternatives
Go to a fall festival and blog about the experience
Your favorite fall/Halloween memories
Share a recipe that involves Halloween candy
Round-up of your favorite blog posts this month
Favorite fall-scented candles
Last-minute Halloween costume ideas
Share the ultimate Halloween playlist
How you're planning to spend Halloween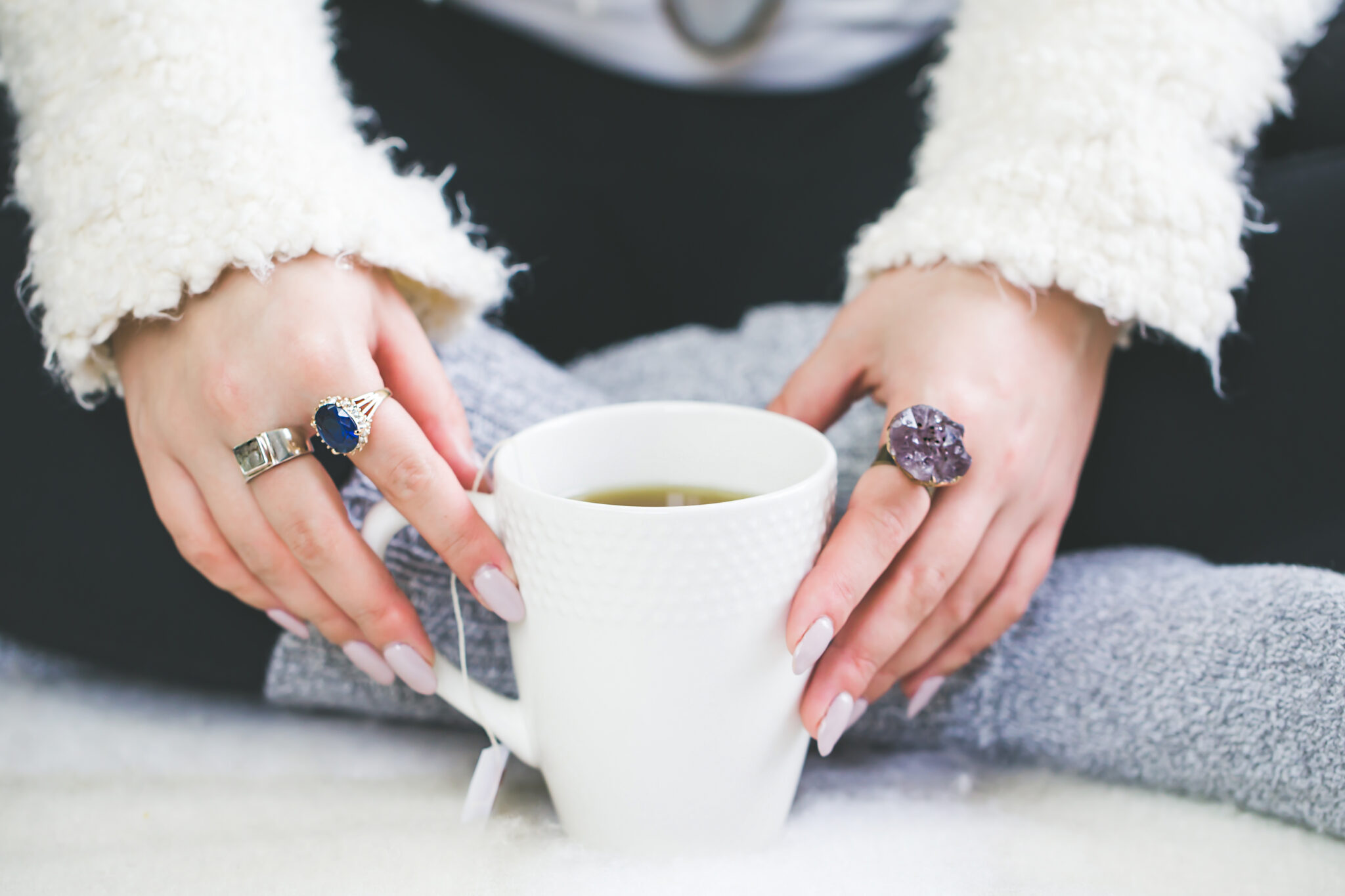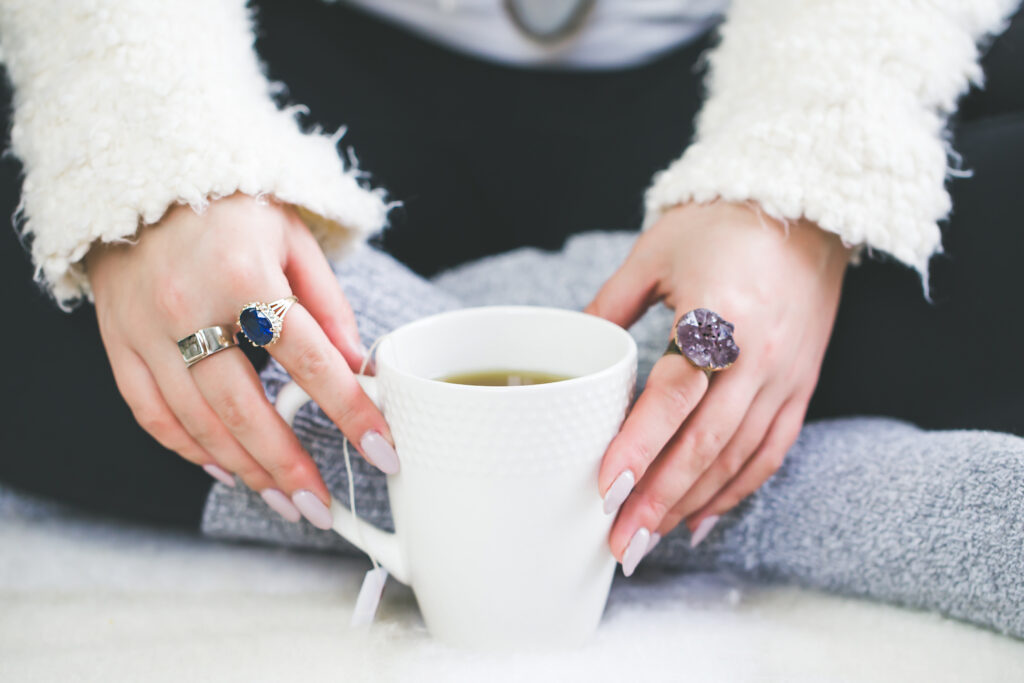 30 November Blog Post Ideas
Slow-cooker recipes for fall

How early do you start preparing for the holiday season?
How to host the perfect football party
Recipes for football season/tailgates
Participate in National November Writing Month – try to blog every day!
Autumn blog photo props/backgrounds
Tips for creating an Instagram "theme"
Interview another blogger
Share your plans for Thanksgiving
Hot cider or mulled wine recipe
Gluten-free Thanksgiving recipes
Tips for hosting Thanksgiving dinner
Thanksgiving table decoration ideas
Pumpkin pie recipe
"What I'm thankful for" Thanksgiving post
Your favorite boots for fall/winter
Do a DIY fall craft (like candle-making) and document your results
Vegan/vegetarian Thanksgiving recipes
Thanksgiving craft ideas
Black Friday shopping survival guide
How to get travel deals on Black Friday/Cyber Monday
Where to go for a winter holiday vacation
Your plans for Black Friday – do you go out and shop or skip it?
What to do with your Thanksgiving leftovers
Support Small Business Saturday – share your favorite Etsy shops
Ways to cozy up your home decor for the new season
Beauty/skincare essentials for winter
Winter fashion wish list
Black Friday shopping haul
What to wear to a tacky Christmas party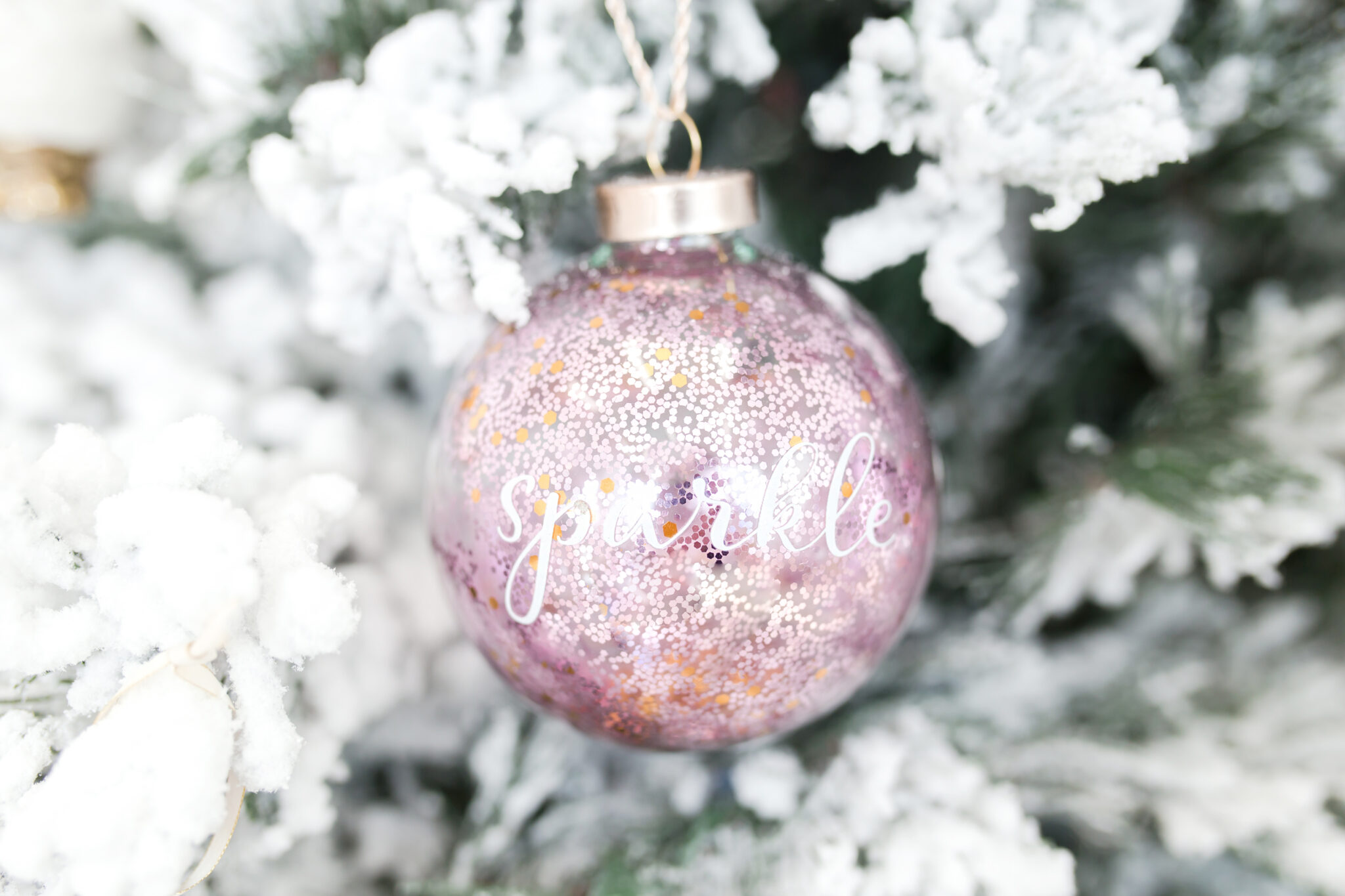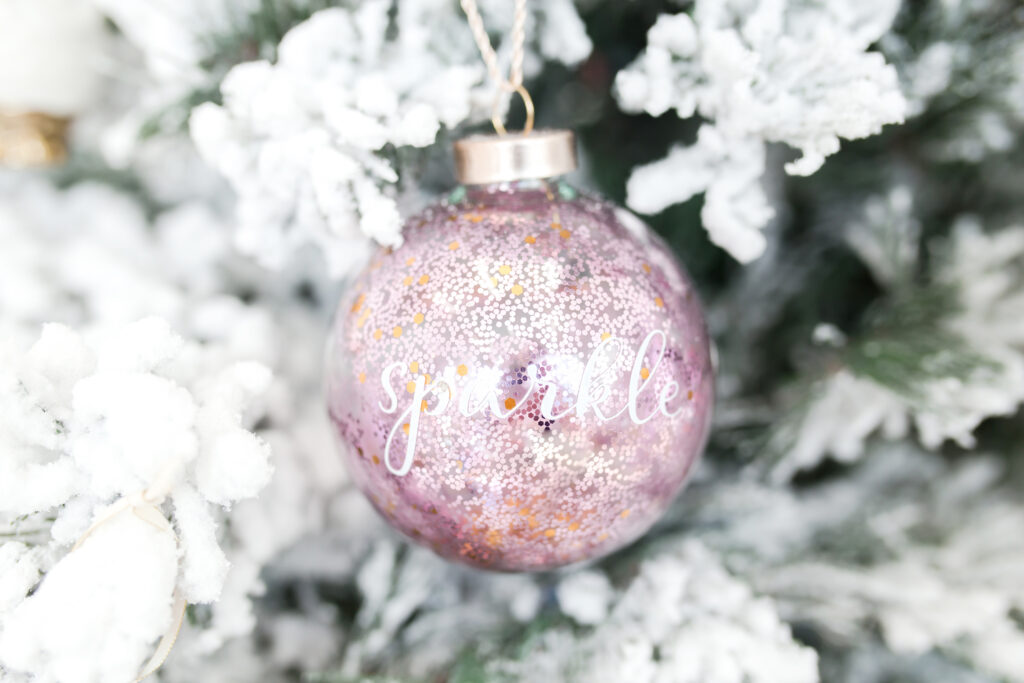 31 December Blog Post Ideas
Create a holiday gift guide

Stocking stuffer gift guide

How you stay organized during the holiday season

Share your favorite holiday traditions

Your personal holiday wish list

Best places to travel during the Christmas season

Holiday travel tips

Top 10 ways to feel festive this season

Free printable Christmas tags

DIY holiday decorations

Home decoration ideas for the holidays

How you take time to rest during the busy holiday season

Share a recipe for a warm holiday beverage

Holiday activities and events in your city

Holiday party outfit/makeup ideas

Christmas party decoration ideas

Elf on a shelf ideas for kids

Easy Christmas crafts for kids

How you stay healthy during the holiday season

Do a round-up of your top blog posts from the year

Share a recipe for a cute Christmas treat

Your favorite Christmas movies

What the holidays are like at your house

Your favorite holiday memories

Your favorite things about the holiday season

What I got for Christmas haul

What to do with Christmas dinner leftovers

Share your plans for the new year

New Year's Eve party outfit/makeup ideas

Look back on your year and share what you learned

New Year's resolution ideas
More Blog Post Ideas
These are 365 blog post ideas to inspire a year of content!
Looking for more blogging tips and blog post ideas? Check out the following: