Note: Affiliate links may be used in this post. I may receive a small commission at no extra cost to you if you use my affiliate link. Full disclosure policy here.
1,000 Best Blog Post Ideas
Are you looking for blog post ideas to inspire your next blog post?
I know the feeling of sitting in front of my laptop looking at a blank screen and trying to battle writer's block in order to figure out what to blog about next.
Below you'll find over 1,000 blog post ideas to help you out!
I've broken down the blog post ideas on this list by blog niche as well as holiday-themed blog post ideas so there is something for everyone!
How to Start a Blog
First things first, CLICK HERE to learn the cheapest way to start your blog!
Then continue reading for the next steps of starting your blog today.
Haven't started a blog yet? Learn how to start a blog (the right way) with the help of my step-by-step guide on how to start a blog. This will walk you through the process of setting your blog up in less than an hour!
Or join 5,000+ subscribers and sign up for my free course, Blogging Bootcamp, to learn how to start your own money-making blog today!
Lifestyle Blog Post Ideas
10 things you probably don't know about me
Monthly round-up of your current obsessions
Round-up of your favorite bloggers
Your travel bucket list
Monthly and yearly goals
Your current music playlist
Do a book challenge and write about it
Ideas for date night
Ideas for a girls' night out
Ideas for weekend getaways
Your morning routine
Your nightly routine
Top 5 favorite Christmas movies
Top 5 favorite Halloween movies
Top 5 favorite movies of all time
Why you started blogging
What you have learned from blogging
Your beauty routine
What's in your bag
What apps are on your phone
Be a tourist in your own city for a day and write about it
Your fitness routine
Your favorite things about fall
Your favorite things about winter
Your favorite things about spring
Your favorite things about summer
What your workspace looks like
Do a home/room/closet tour
Round-up of your favorite YouTubers
What's your favorite holiday
Holiday wishlist
Holiday gift guide
Guide to your city (shopping, eating, where to stay, etc.)
Black Friday shopping haul
Back-to-school shopping haul
Beauty products shopping haul
Grocery store haul
What planner or organizational tools you use
Review a subscription box
Getting ready with you video or post
A time you faced rejection or failure and what you did
Life lessons you've learned for every year of your life (ex. 20 at 20)
A typical day in the life of you
Go for a weekend getaway and write about it
Make a bucket list with your best friend
Your travel essentials
How you decorated your room/home
Q&A posts (ask your followers for questions)
Your favorite Instagram accounts that you follow
Do a 30 day blogging challenge and post about it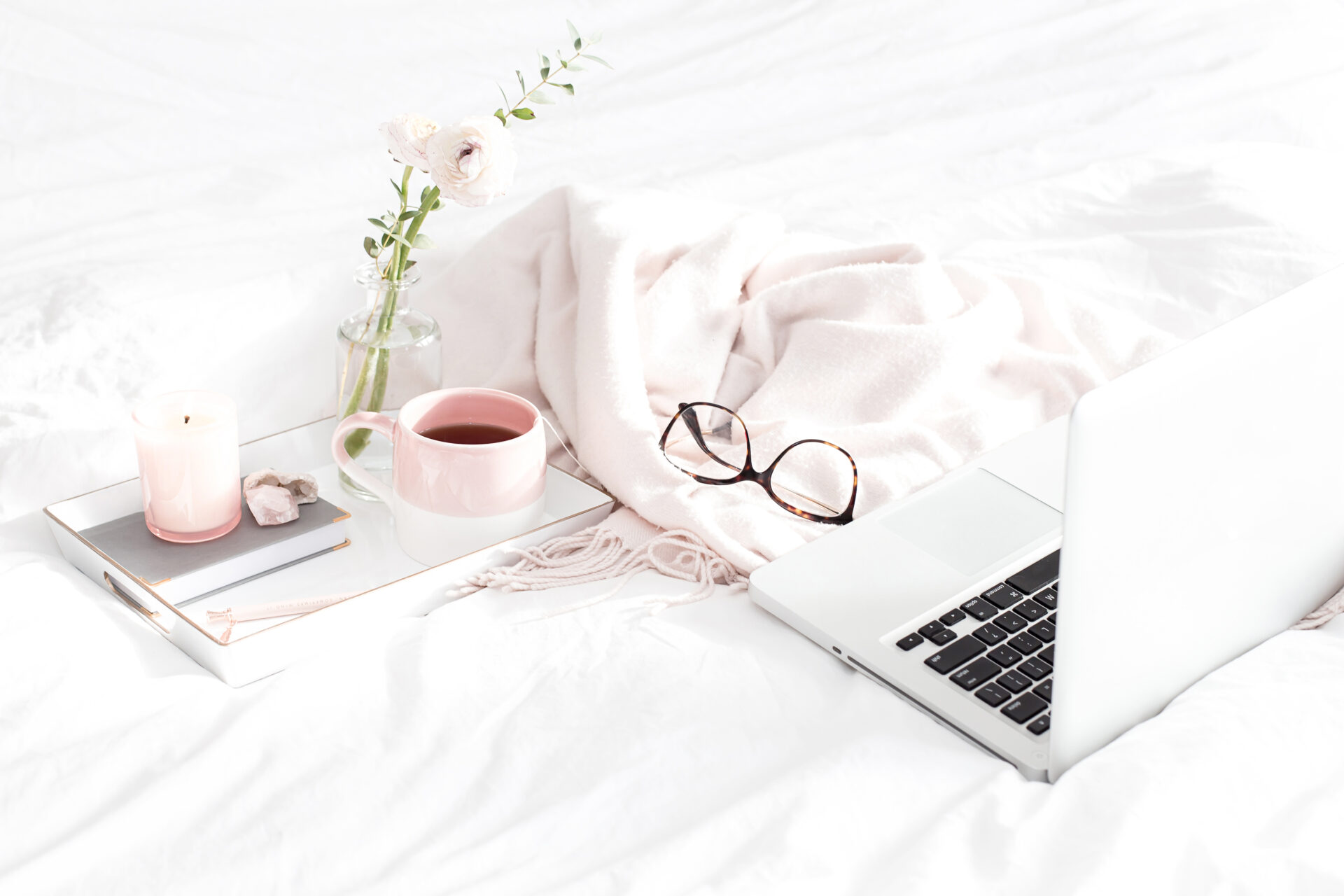 Fashion Blog Post Ideas
Your top 10 wardrobe essentials
Your top 5 essentials for fall
Your top 5 essentials for winter
Your top 5 essentials for spring
Your top 5 essentials for summer
Holiday wardrobe wishlist
What's new in my wardrobe
What to pack for a weekend getaway
What to pack for a summer trip
What to pack for a winter trip
How you organize your closet
What to wear to school
What to wear to a job interview
What to wear to a holiday party
What to wear to a music festival
What to wear for a girls' night out
How you take your outfit pics
How you edit your outfit pics
How you choose a location to take outfit pics
Top 5 accessories everyone should own
Top 5 shoes everyone should own
How to create a capsule wardrobe
How to get a week's worth of outfits out of 5 basics
Favorite online shops
Black Friday shopping haul
Back-to-school shopping haul
Favorite looks from Fashion Week
Fashion Instagram accounts everyone should follow
What you wear to the gym/working out
How to style a denim jacket 3 different ways
How to style a little black dress 3 different ways
Your favorite trends of the season
Your least favorite trends of the season
How to layer clothes for fall/winter
Fashion gift guide for the holidays
Vintage shop/thrift shop haul
Round-up of your favorite fashion blogs
How you transform an outfit from day to night
Your top 3 fall outfits
Your top 3 winter outfits
Your top 3 spring outfits
Your top 3 summer outfits
Guide about how to pitch to fashion brands
Guide about how to attend Fashion Week
Do a closet tour
Must-haves of the season
Budget looks under $80
Shopping tips for the sales seasons
Shopping guide to your city
Your favorite statement pieces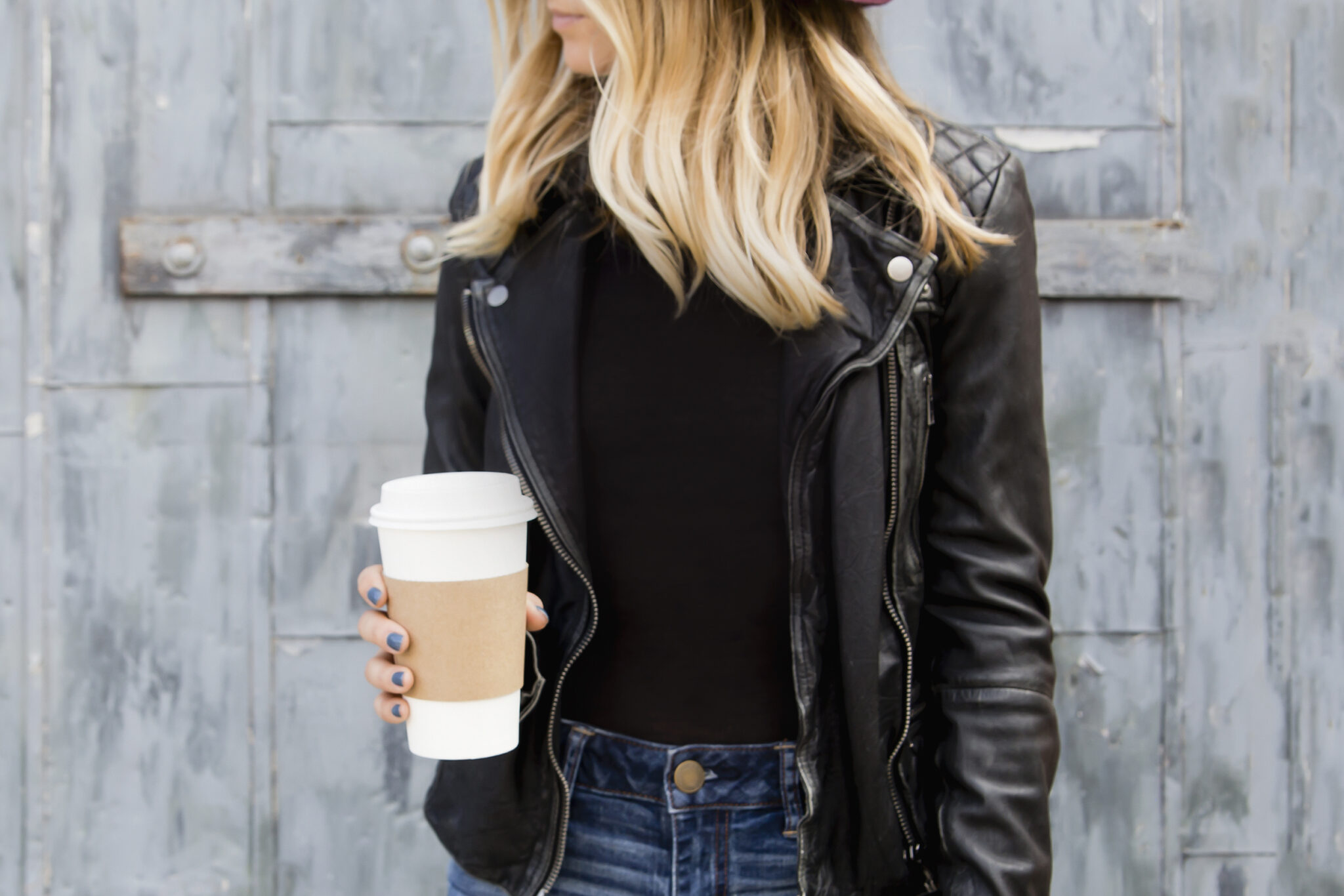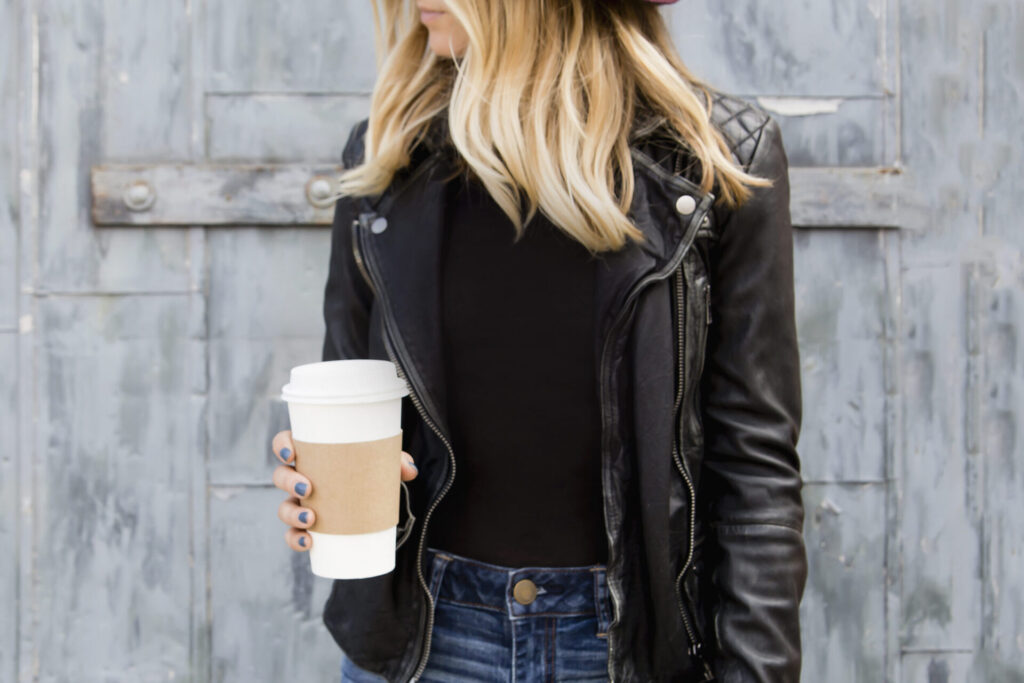 Travel Blog Post Ideas
How to pack a suitcase
How to travel only with a carry-on bag
Beauty must-haves for traveling
What to wear on travel days
How to fit in while you're abroad
How to mix and match 20 pieces of clothing
How you survive during long-haul flights
How to plan your first solo travel trip
How to plan a family vacation on a budget
How to plan a round-the-world trip
How to plan a gap year trip
How to plan a trip with a group of friends
How to survive traveling with kids
How to save money for traveling
How to work abroad and pay for your travels
How to become an English teacher abroad
Tips for studying abroad
How you overcome homesickness while traveling
Top 10 destinations for a winter holiday
Top 10 destinations for a summer holiday
Top 10 destinations for a budget backpacker
Most underrated cities around the world
Most overrated cities around the world
Best beaches in the world
Weekend getaway ideas
Travel guide to your city (hotels, food, shopping, attractions, etc.)
Your travel bucket list
Your top 5 favorite destinations
How to book the cheapest flights
How to use credit card rewards for travel hacking
Cheapest travel destinations around the world
The best or worst hostels you've stayed at
Staying in a hotel vs. hostel vs. Airbnb
How to get great deals on accommodation
How to prepare for a long-term trip
Ways you stay healthy while traveling
How you save money while traveling
Experience of being an expat or digital nomad
Your travel highlights for the year
Your worst travel moments for the year
How to make friends while traveling
Safety tips for travelers
Technology must-haves while on the road
Your most necessary trip-planning resources
Travel gift guide (great for the holidays)
Planned trip itinerary for a popular destination
Traveling with a suitcase vs. traveling with a carry-on
How to take amazing travel photos
How to get sponsored travel opportunities
How to start a successful travel blog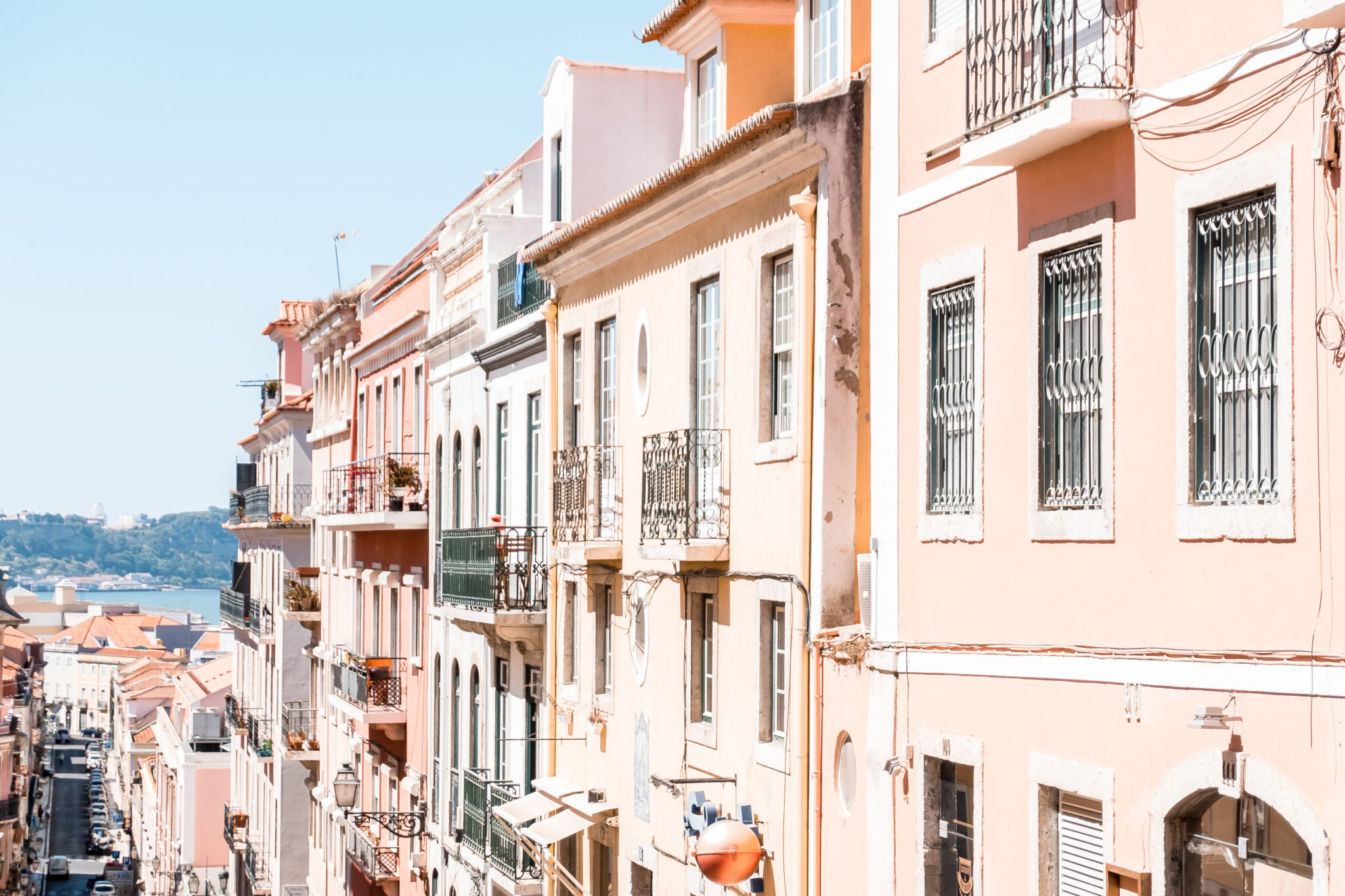 Beauty Blog Post Ideas
Back-to-school makeup looks
Holiday makeup looks
Summer music festival makeup looks
How to pick the perfect lipstick
Best drugstore beauty products
Best worth-the-splurge beauty products
Beauty essentials you never leave home without
Halloween-inspired makeup looks
Vegan beauty product round-up
Beauty YouTubers everyone should watch
What's in your makeup drawer
Your morning/nighttime beauty routine
How to make DIY body scrub
How to make DIY lip balm
How to make a DIY face mask
Black Friday shopping haul
Back-to-school shopping haul
Compare two similar beauty products
Your daily makeup looks
Your night-out makeup looks
Your favorite makeup brushes
Your favorite scents for the season
How you take your makeup pics or videos
How you edit your makeup pics or videos
Beauty Instagram accounts everyone should follow
Your favorite skincare products
Your regular skincare regime
Best beauty products for your skin type
Your favorite face masks
What brands you think are overrated
Makeup trends you hate
Makeup trends you love
Stocking stuffer beauty products gift guide
Your favorite hair products
Your favorite hair styling tools
Top 3 favorite easy hairstyles
Your favorite braided hairstyles
How to blend hair extensions
How to style hair extensions
Best products for your hair type
Your favorite self-tanning products
Makeup subscription box review
What products you have recently purchased
Your minimal/"no makeup" makeup routine
Nail polish picks for the season
Holiday beauty wishlist
Your makeup looks over the years
Makeup or beauty mistakes you used to make
How you store/organize your makeup
How you do a certain technique (ex. contouring)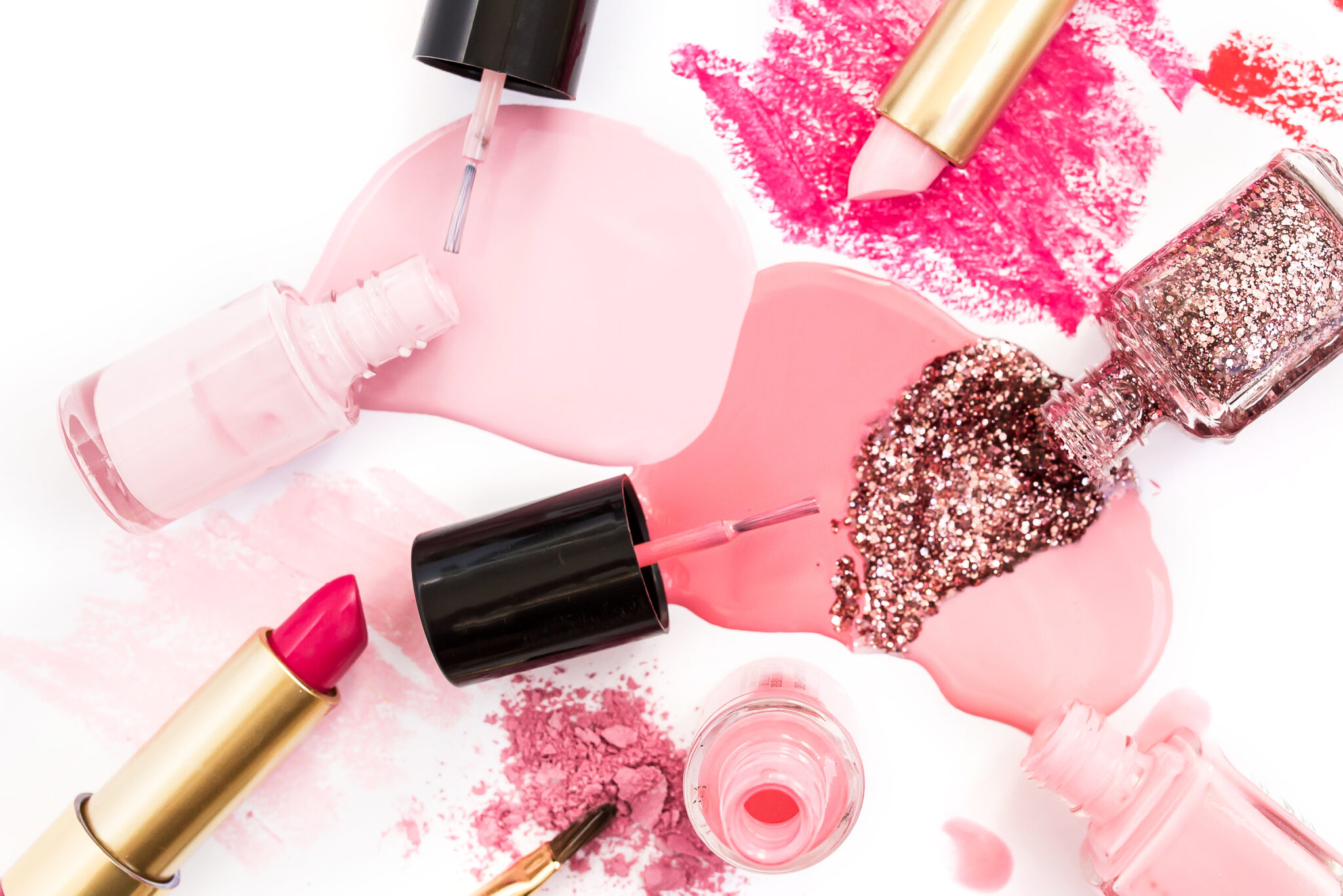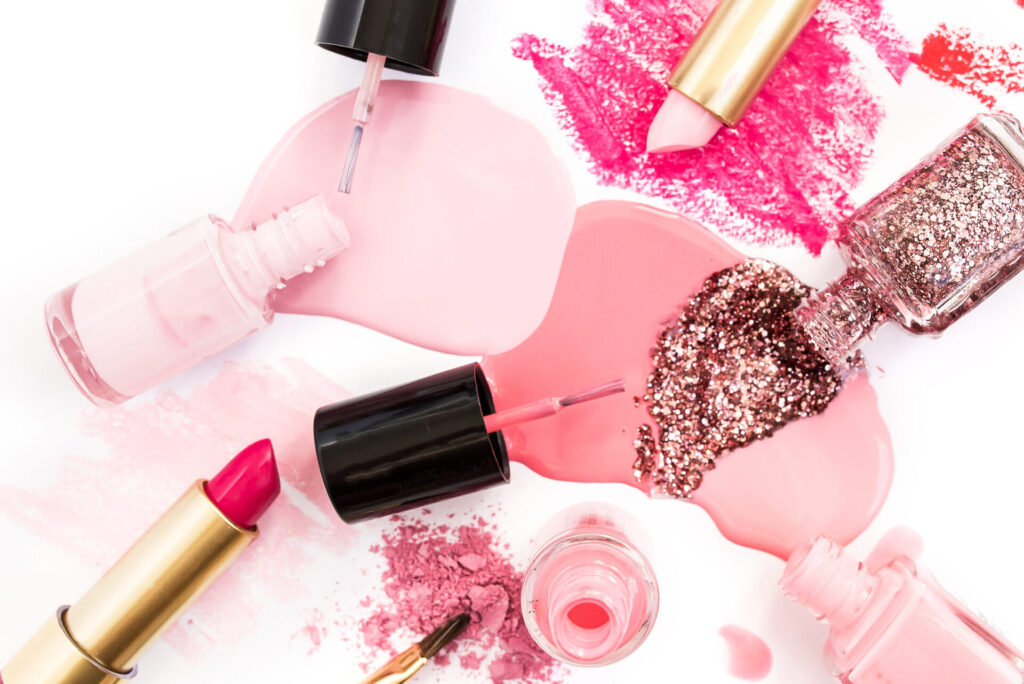 Food Blog Post Ideas
Easy breakfast ideas
Meal prep lunches for the workweek
Your favorite cookbooks
Instant Pot recipe
An easy side dish
Your favorite cocktail to make at home
Healthy dessert recipe
What to do with Thanksgiving leftovers
Air fryer recipe
Share a family recipe
Your favorite dessert to make
Recipe roundup from other bloggers
Cake pop recipe
Gift guide for food lovers
Salad in a jar recipe
Best homemade dip recipe
Non-alcoholic cocktail ideas
Keto recipe
Gluten-free recipe
Vegan recipe
Your favorite guilty pleasure dessert
A Christmas recipe
What you eat in a day food diary
Themed holiday dessert ideas
Your must-have kitchen essentials
Slow cooker recipe
Your favorite comfort food
Meal prep breakfast ideas
Tips for canning
Tips for freezing food
Best meal planning tips
Grocery shopping budget
Must-have coffee equipment
Quick healthy meals
Healthy version of a fast food favorite
Kids' lunch ideas
A summer BBQ recipe
Sugar-free dessert recipe
Microwave mug meal ideas
Your grocery shopping list
Grocery store swaps to save money
Tips for food photography
A casserole recipe
Seasonal salad recipe
Your baking essentials
Roundup of your favorite food bloggers
Foods with medicinal benefits
Recipes for weight loss
Farm-to-table recipe
Your go-to recipe for parties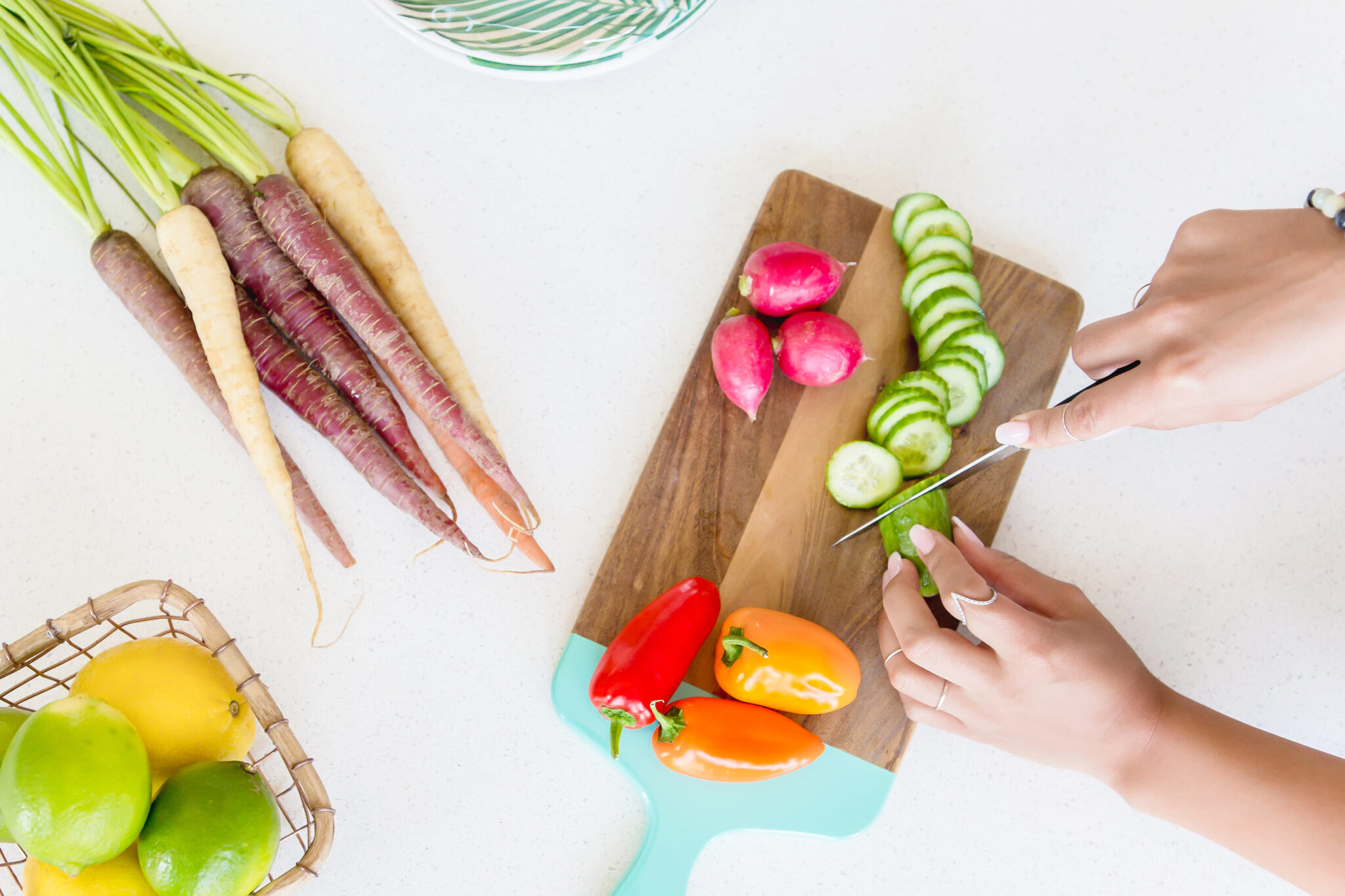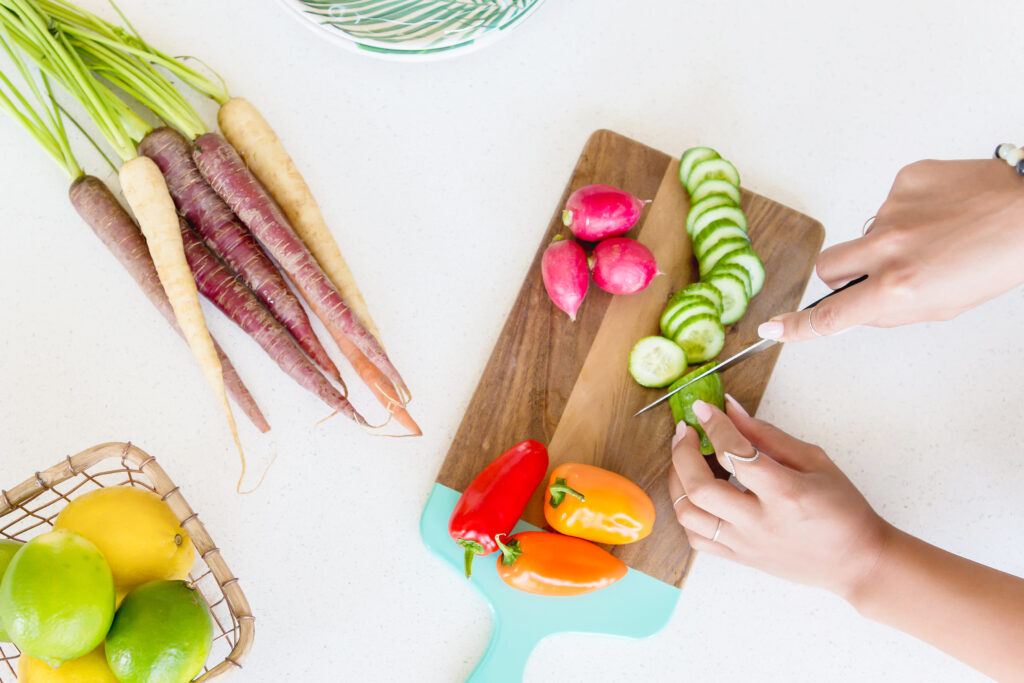 Mom Blog Post Ideas
Tips for getting baby to sleep
Homemade baby food
What to pack in hospital bag for labor
Postpartum care
How to balance being a working mom
Kid-friendly crafts
Things no one tells first-time moms
Pregnancy advice you wish you had known
Healthy eating for toddlers
Rainy day activities for kids
Tips for traveling with babies
Your daily schedule as a work-at-home mom
Chore chart for kids
Breastfeeding tips
How to establish a daily routine
Best books for toddlers
Best educational toys for toddlers
Mother's Day gift guide
Tasks to accomplish during naptime
How you find to blog while being a mom
Things you wish you had known before labor
Fashion for moms
Your favorite self care ideas
Share your biggest parenting mistakes
Tips for organizing kids' bedrooms
Co-sleeping tips
Creating a family budget
Things to buy before baby is born
Babymoon ideas
Family vacation ideas
Sensory activities for toddlers
Time management hacks for moms
Your must-have organizational tools
Homeschool tips
Easy healthy snacks for kids
What to pack for kids' lunches
How to save money on kids' clothing
Family holiday traditions
Ways for stay-at-home moms to make money
Tips for saving money for your child's education
Family game night ideas
Ways kids can help out around the house
Screen-free activity ideas
How to know if you're ready for another baby
Playroom organization
Foods to avoid during pregnancy
How dads can be supportive during labor
Kids' Halloween costume ideas
Nursery decoration
How to plan a baby shower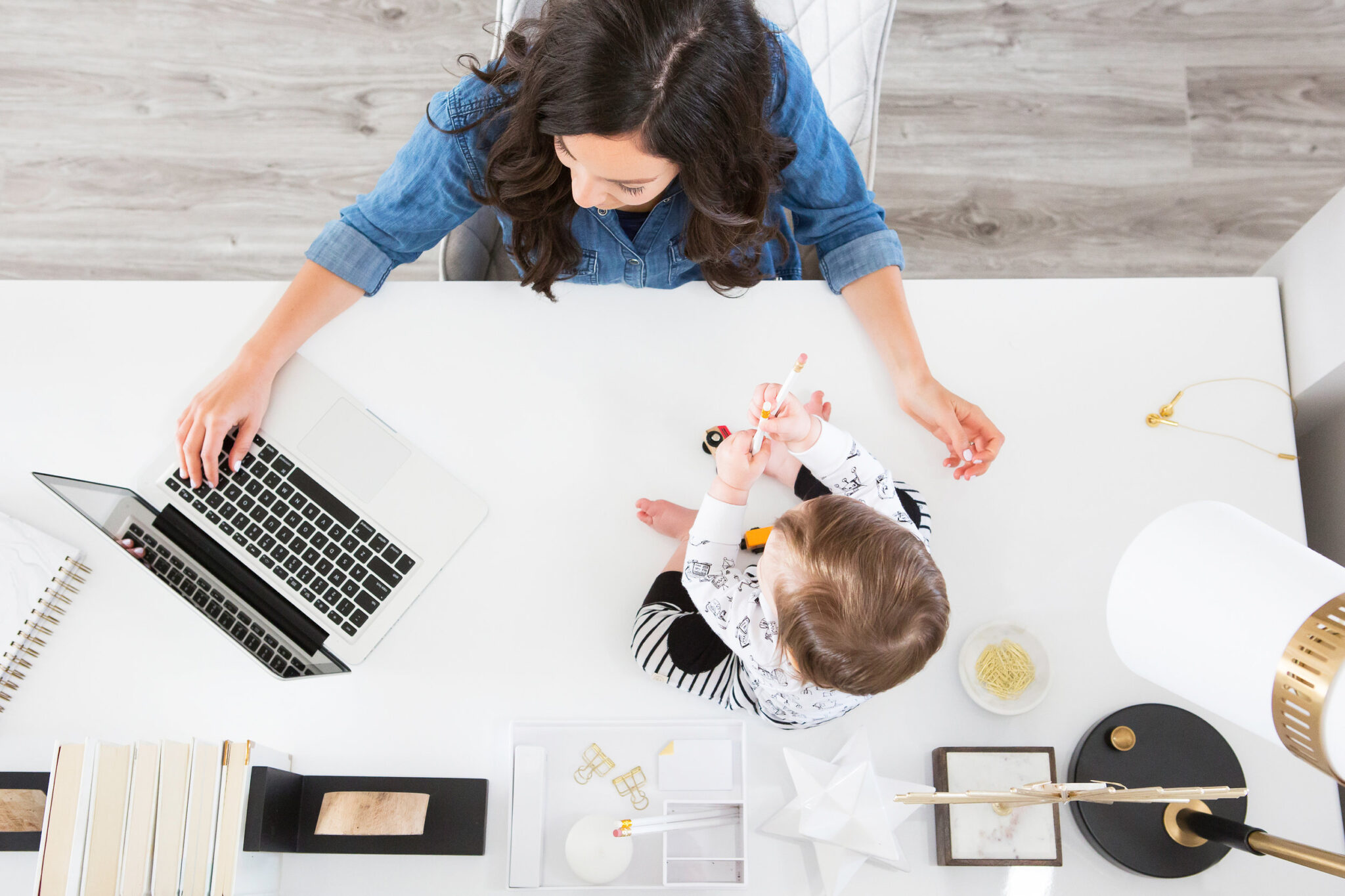 Personal Finance Blog Post Ideas
Tips for saving money on groceries
Budgeting for beginners
The best online budgeting tools
Apps to make and save extra money
Side hustle ideas
Your debt journey (and tips for others)
How to pay for college
Ways to cut down on car costs
Credit card mistakes to avoid
How to save money on traveling
Best budget-friendly vacation destinations
Tips for teaching kids about money
Unique savings challenge ideas
Ways to maximize credit card points
How to know if you're ready to buy a house
How to get started with investing
The best high-yield savings accounts
Investing apps for beginners
Ways for students to make extra money
Ways for stay-at-home moms to make extra money
How to get out of debt
Your favorite personal finance books
Tips for retiring early
Ways to save money on clothing
How to make money selling your old stuff
Common expenses you can cut to save money
Meal prepping on a budget
Your favorite personal finance podcasts
Freebies you can get on your birthday
Best survey sites for earning extra money
How to reduce your energy consumption
Couponing tips
Tips for using credit cards responsibly
What you wish you had known about finance as a young adult
Things to stop buying to save money
How to negotiate a higher salary
DIY gift ideas to save money
How to start a specific side hustle
Your favorite personal finance bloggers
Saving money around the holidays
Ways to improve your credit score
How to build an emergency fund
Family budgeting
Talking to kids and teens about money
No-spend date ideas
Easy ways to save an extra $100 a month
Ways to make money online
Passive income ideas
Cheap and healthy recipes
Personal finance milestones by age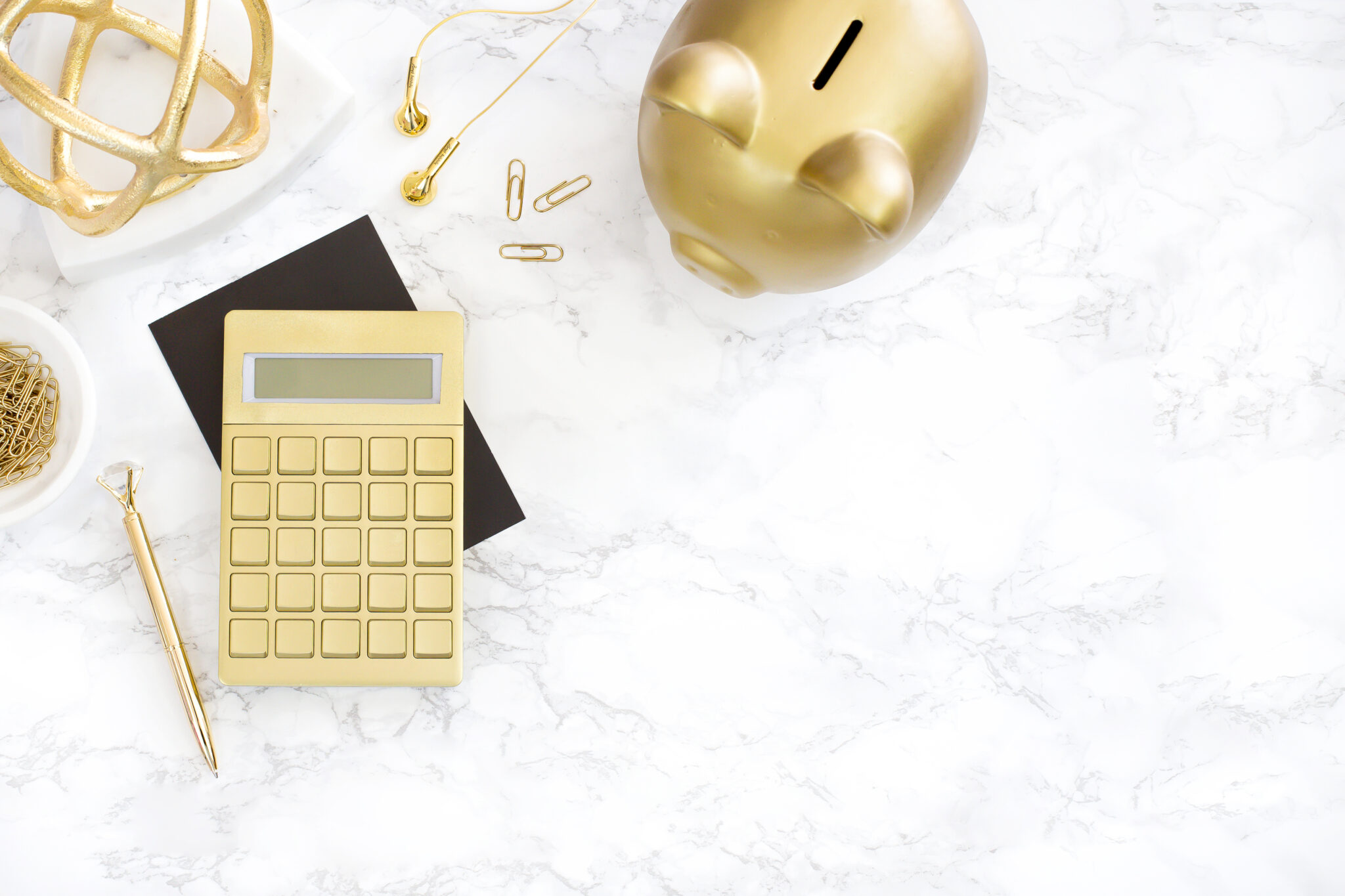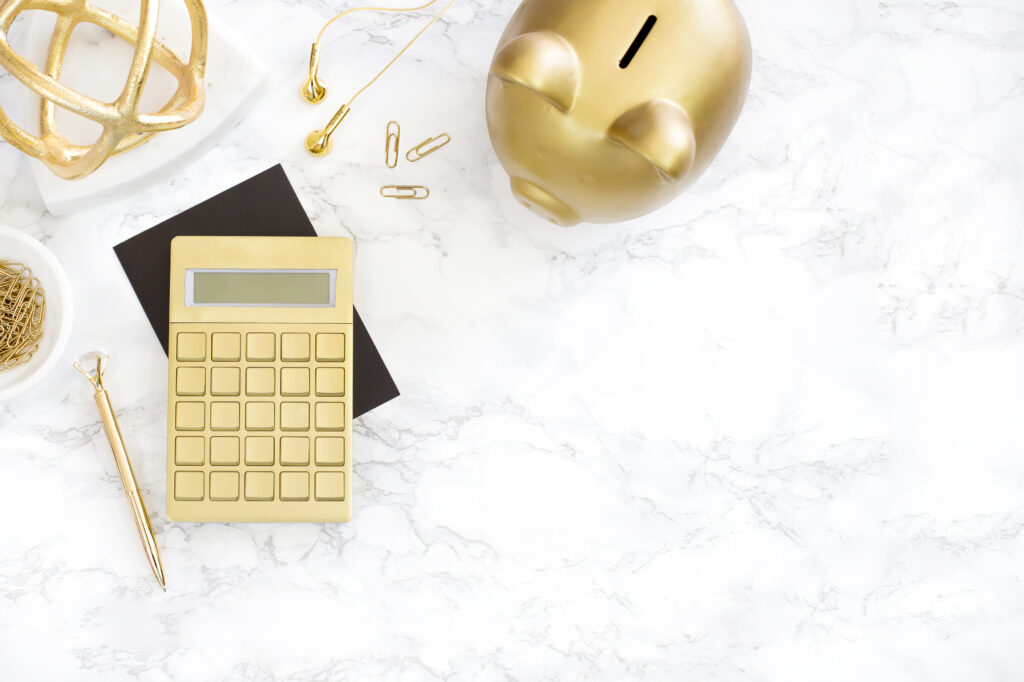 Craft Blog Post Ideas
Share a Christmas craft
Bullet journal ideas
Your must-have crafting tools
Holiday crafts for kids
Scrapbooking tips for beginners
Your favorite craft bloggers
Share a Halloween craft
How to organize your crafting supplies
Knitting/sewing patterns
DIY home decor project
Share a look at your crafting space
Must-have scrapbooking supplies
How to make DIY candles
How to make DIY soap
Crafts you can make and sell
Tips for selling at craft shows
Share a Valentine's Day craft
Your best photography tips
Mason jar craft ideas
How to make DIY paper lanterns
Educational crafts for kids
Homemade craft gift ideas
Calligraphy essentials
Share a Fourth of July craft
How to make a DIY piñata
Share a DIY door wreath
Fall craft ideas
Winter craft ideas
Spring craft ideas
Summer craft ideas
Easy crafts for toddlers
What your dream craft room would look like
Recreate a craft from Pinterest
Roundup of the best craft books
How to save money on crafting supplies
Where you shop for crafting supplies
A no-sew craft project
Must-have bullet journal supplies
Share an Easter craft
Craft ideas for the classroom
Document the process of refinishing furniture
How to sell crafts on Etsy
Tips for online craft sellers
Cricut tips and tricks
Share a Thanksgiving craft
How to make DIY beauty products
Why you started your craft blog
Origami tutorial
Must-have quilting supplies
Share a Mother's Day craft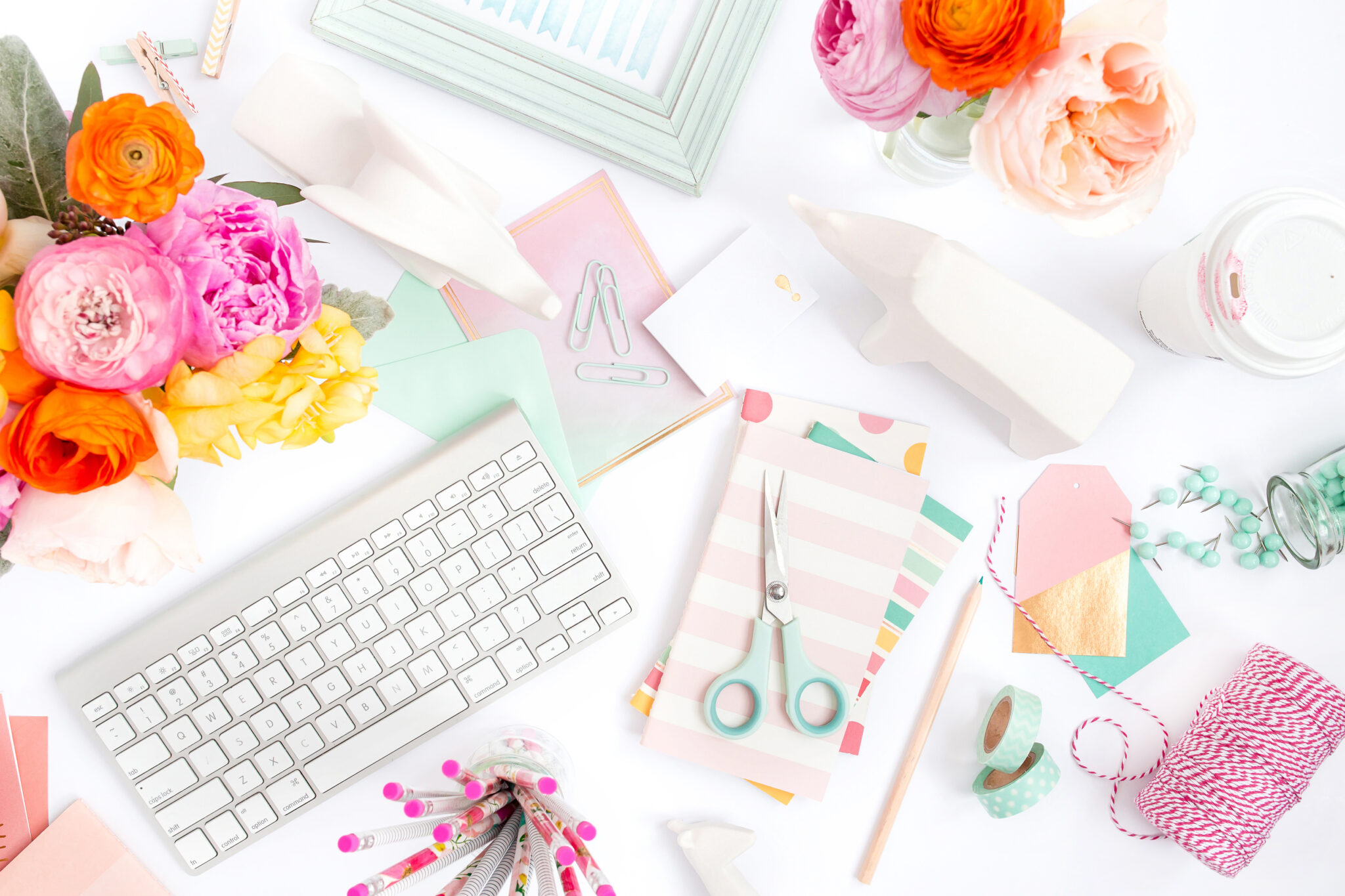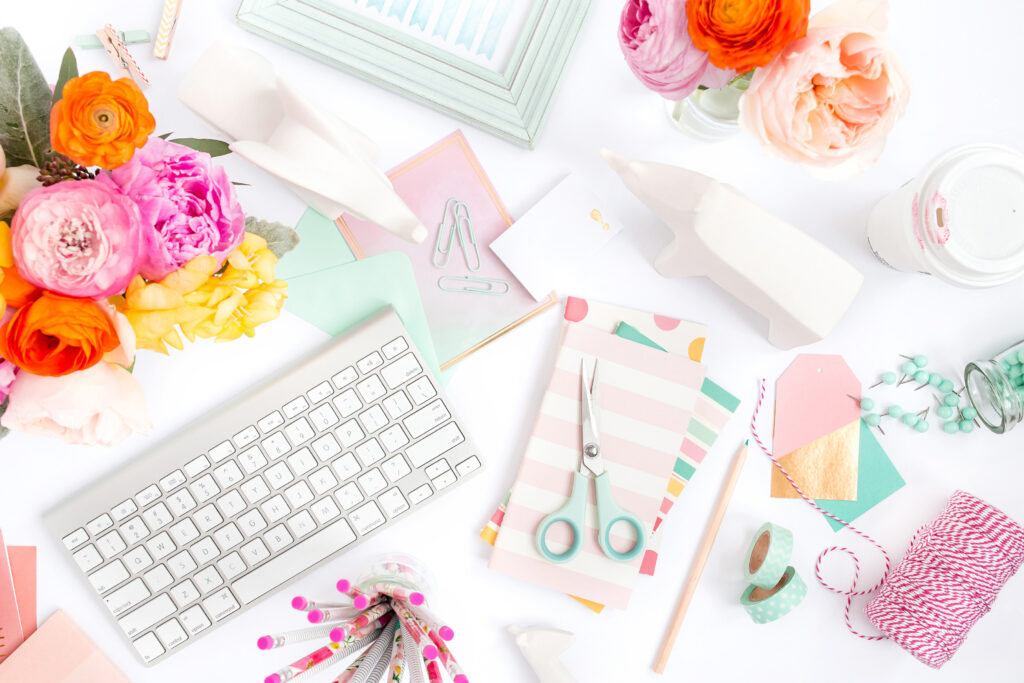 Home Decor Blog Post Ideas
DIY holiday decor (Christmas, Halloween, etc.)
Top home decor trends of the season
Minimalist home decor ideas
Color scheme ideas
Small space decor ideas
Top flooring trends of the year
Where to buy cheap home decor
Share a DIY home decor project
How to make decor look expensive on a budget
Bathroom decor ideas
Laundry room decor ideas
Home office decor ideas
Ways to transition your decor seasonally
Best farmhouse decor ideas
Best boho decor ideas
Best coastal decor ideas
Best French country decor ideas
Best shabby chic decor ideas
How to make a DIY holiday wreath
Space-saving organization essentials
Your favorite places to shop for home decor
College dorm room decor ideas
Bathroom mirror ideas
Home office inspiration
Patio decor ideas
Tips for decorating with plants
Share a room makeover
Trendy rugs you are loving
The best lamps you love
Cute wall art you recommend
How to get stains out of furniture
Guest bedroom decor ideas
Minimalist holiday decor ideas
How to stain furniture
How to reupholster furniture
Tips for surviving a home renovation
What you need to know about hiring an interior designer
Your favorite home decor blogs
Your favorite home decor Instagram accounts
Cute throw pillows you are loving
She shed decor ideas
Porch decor ideas
Best Black Friday sales for home decor
Home office essentials
Cheap and easy updates to make that look expensive
How to choose curtains
Entryway decor ideas
Ways to style your bookshelves
Feng shui principles for interior design
Paint color trends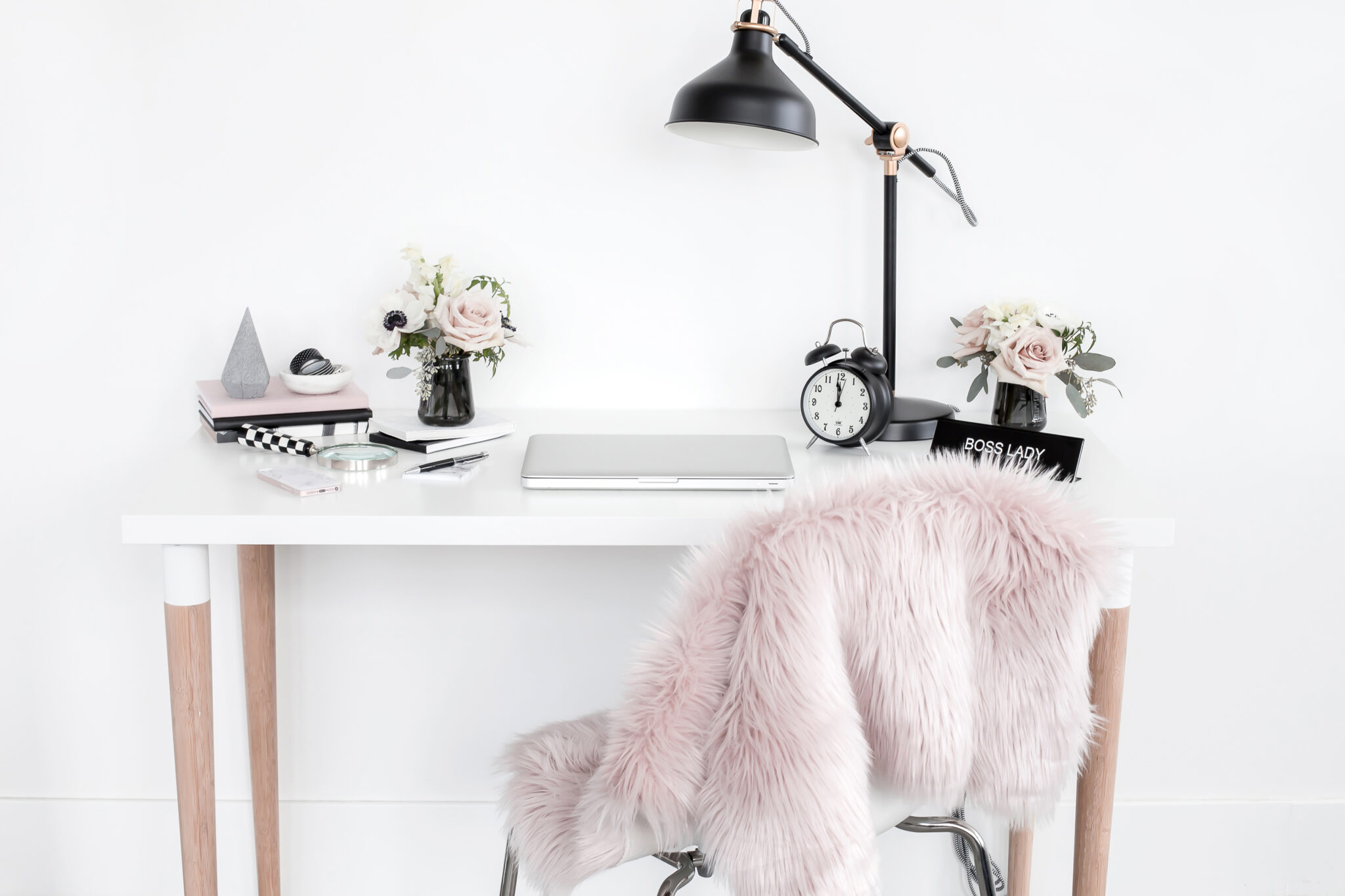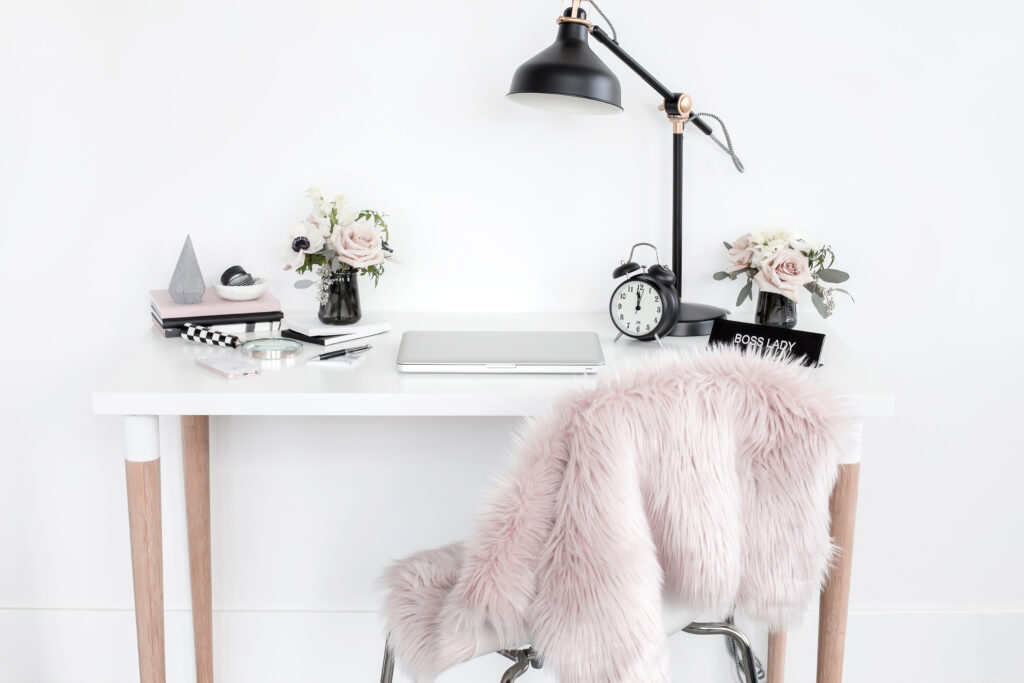 Fitness Blog Post Ideas
Easy at home exercises
Workout routine for beginners
Your favorite at-home workout
No-equipment workouts
How to create a home gym
Best online training programs
At-home cardio exercises
At-home strength training exercises
Best yoga mats
Online yoga programs
Health benefits of yoga
What to pack in your gym bag
How to choose the right gym
Your favorite fitness channels on YouTube
How to find a personal trainer
Share your own fitness journey
Weight loss tips
How to set healthy fitness goals
Meal planning for health and fitness
Unexpected benefits of regular exercise
How to train for a marathon
How to gain muscle
Best dance classes for weight loss
Fitness for those over 50
Create a 30-day fitness challenge
How you stick to your fitness goals
Mistakes you made during your fitness journey
Motivational fitness quotes
Your favorite fitness bloggers
Your favorite workout clothing
How to save money on workout clothing
Best fitness apps
Fitness tracker review
How to practice fitness while pregnant
How to deal with a sports injury
Best workouts for weigh loss
Low-impact exercises
How to become a personal trainer
Tips for staying motivated to work out
Must-have gear for runners
How to reward yourself after a tough workout
Staying active during the workday
Best Peloton classes
How to stay fit while traveling
Workouts for stay at home moms
Your workout playlist
Review a fitness subscription box
Meal prep recipes you love
Ways to keep mentally fit
How to stick to New Year's resolutions for fitness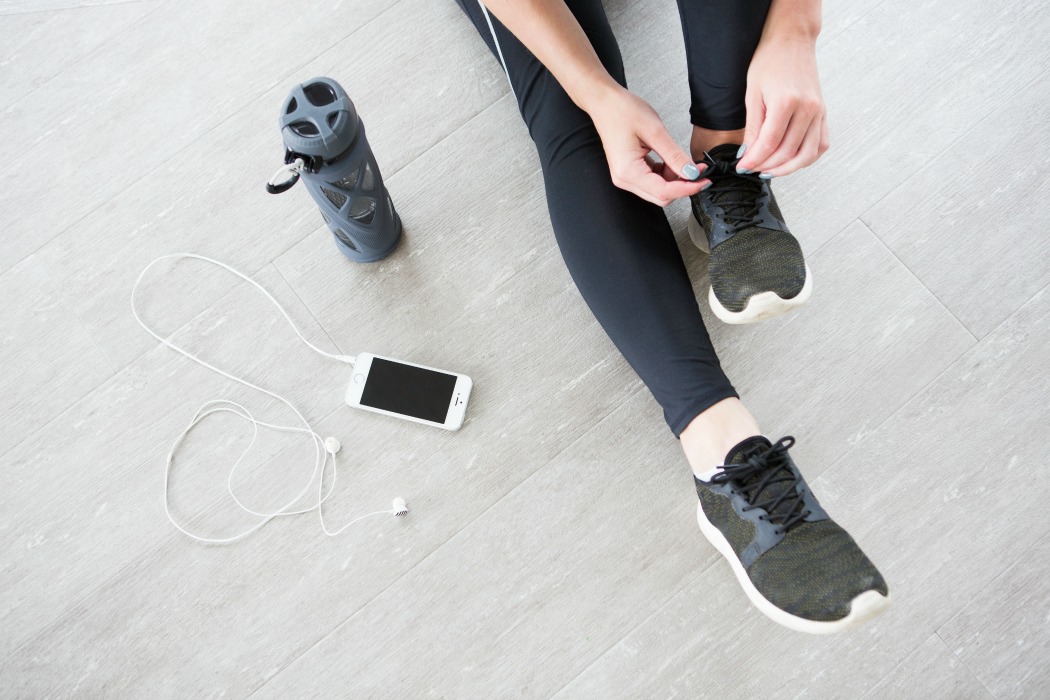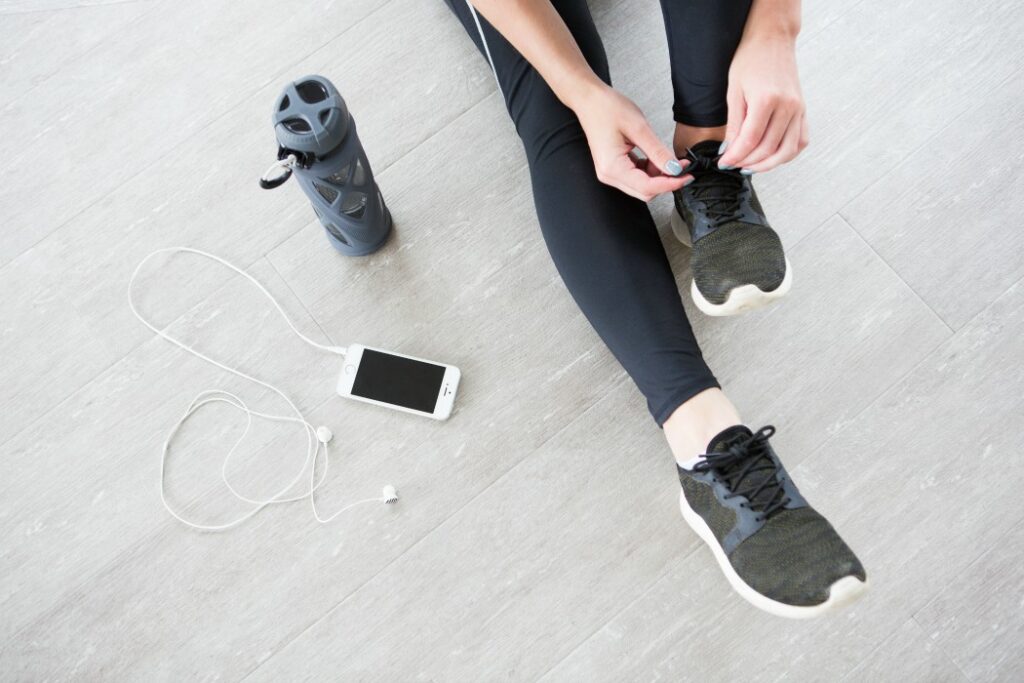 Productivity Blog Post Ideas
Your must-have productivity apps
How to use a planner
Best planners for students, moms, teachers, etc.
Productivity tools to help with work
How to organize your digital life
Tips for staying focused on work/studying
Easy hacks for a more productive life
Best productivity podcasts
How to use a bullet journal for productivity
Best bullet journal supplies
Bullet journal spread ideas
Must-have apps for habit tracking
Ways to track your habits
Free productivity printables
Productive things to do when bored at home
Productive things to do with free time at work
Productive things to do on your phone
Your favorite productivity blogs
How to use time blocking for productivity
Essential time management tips
How to organize your whole life
How to organize your workspace
Best productivity books
Productive morning routine
Productive nighttime routine
How to streamline time-sucking activities
Best time-saving apps
Your ultimate focus playlist
Easy productive habits you can start
How to stay productive working from home
How to organize your email inbox
How to organize your photos
Simple productive habits to start today
Bad productivity habits to break
How to have a more productive home
Tips for beating procrastination
Tips to get more done
How to wake up earlier
How to tackle your to-do list
Tips for making decisions
How to be more productive at work
Productive Sunday routine for the week ahead
How to use a digital planner
Productivity tips for students
Your must-have items for boosting productivity
The best planner accessories
Compare two similar planners
Compare two similar productivity tools
How to prioritize your to-do list
How to save time on household chores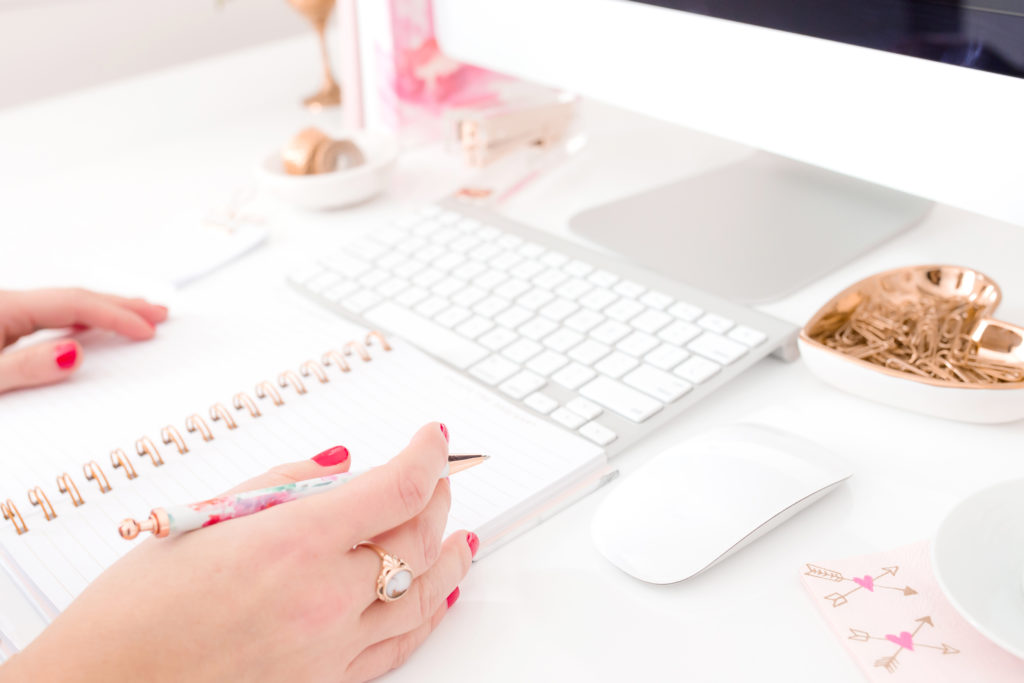 Book Blog Post Ideas
Book review
A look at your TBR (to be read) list
Your favorite books of the year
Your least favorite books of the year
Upcoming releases you're excited about
Your favorite genre and why
Best books to read during each season
Authors whose books you'll always buy
Books that made you cry
Books you think everyone should read
How you organize your bookshelves
Monthly recap of what you read
Your favorite book covers
Book tropes you love reading
Book tropes you hate reading
Your favorite books as a child
Gift ideas for book lovers
Share a book haul
Tips for saving money on books
Books that will transport you to another place
Your favorite underrated books
Books you think are overrated
Your favorite series
Your favorite standalones
Tips for reading more
How you track your reading
Best book club books
Your favorite audiobooks
Share your favorite book quotes
Tips for getting out of a reading slump
Answer a book tag or make up your own
Create a reading challenge
Your favorite book bloggers
Books to read in your twenties
Your favorite book to TV/movie adaptations
What got you into reading
Coolest bookstores around the world
Your favorite places to shop for books
Books you DNFed (did not finish) and why
Revisit the books you read for school
Your opinion on required reading
Top 10 best romances/thrillers/historical fiction/etc.
The longest books you've read
Your dream home library
Popular books you have no interest in reading
Review a book subscription box
Series you do and don't plan on finishing
Best inspirational books
If you like this book, read this next recommendations
Literary travel destinations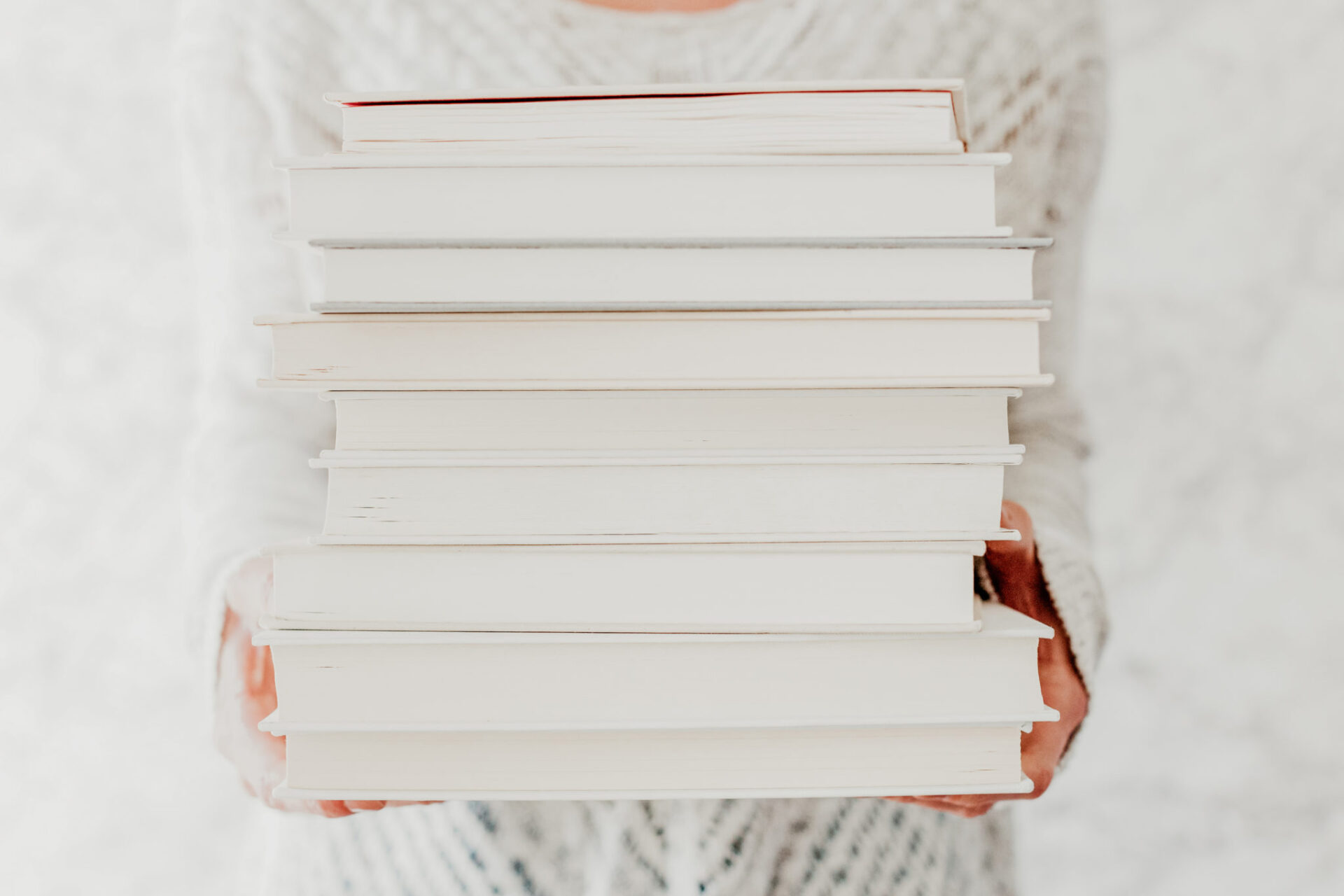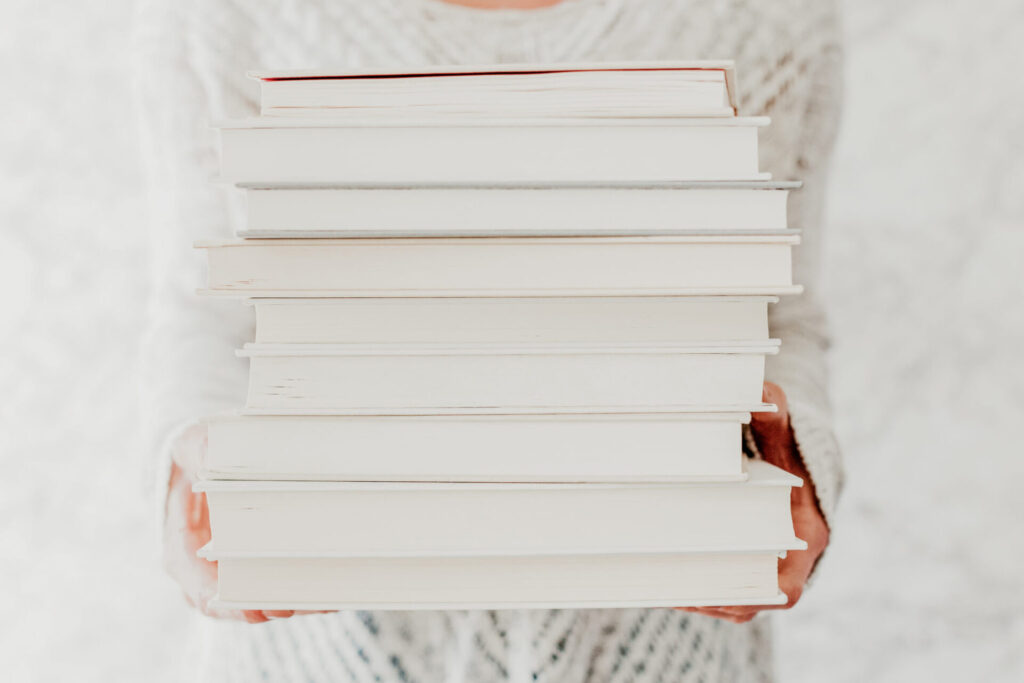 Wedding Blog Post Ideas
Tips for choosing your guest list
Why you should hire a wedding planner
Unique wedding favor ideas
How to choose the right venue
How to have a DIY backyard wedding
Wedding hashtag ideas
Tips for budgeting for a wedding
Bridal hair ideas
Bridal makeup ideas
How to choose a wedding photographer
Elopement ideas
Non-traditional wedding themes
Ideas for wedding vows
Creative seating chart ideas
Common wedding planning mistakes
Ideas for speeches and toasts
Bachelorette party ideas
Bachelor party ideas
Wedding cake inspiration
Fall/winter/spring/summer wedding inspiration
Top wedding trends
First dance ideas
Traditional wedding ideas
Wedding guest book ideas
Affordable wedding dresses
Affordable bridesmaid dresses
Unique wedding traditions
DIY wedding decoration ideas
Tips for saving money on a wedding
Bridal shower ideas and inspiration
Rehearsal dinner ideas and inspiration
Beach wedding ideas
How to plan a destination wedding
Ideas for bridal shoes
Wedding color palettes
Top honeymoon destinations
How to have an affordable honeymoon
Non-traditional wedding rings
The ultimate wedding reception playlist
Best venues in your area
Wedding invitation/save the date ideas
Tips for a stress-free wedding
Wedding registry must-haves
What to skip for the wedding registry
Amazing local wedding photographers
Wedding photo inspiration
Rustic wedding ideas
Bridal shower games
Destinations for bachelorette/bachelor parties
Checklist and timeline for planning a wedding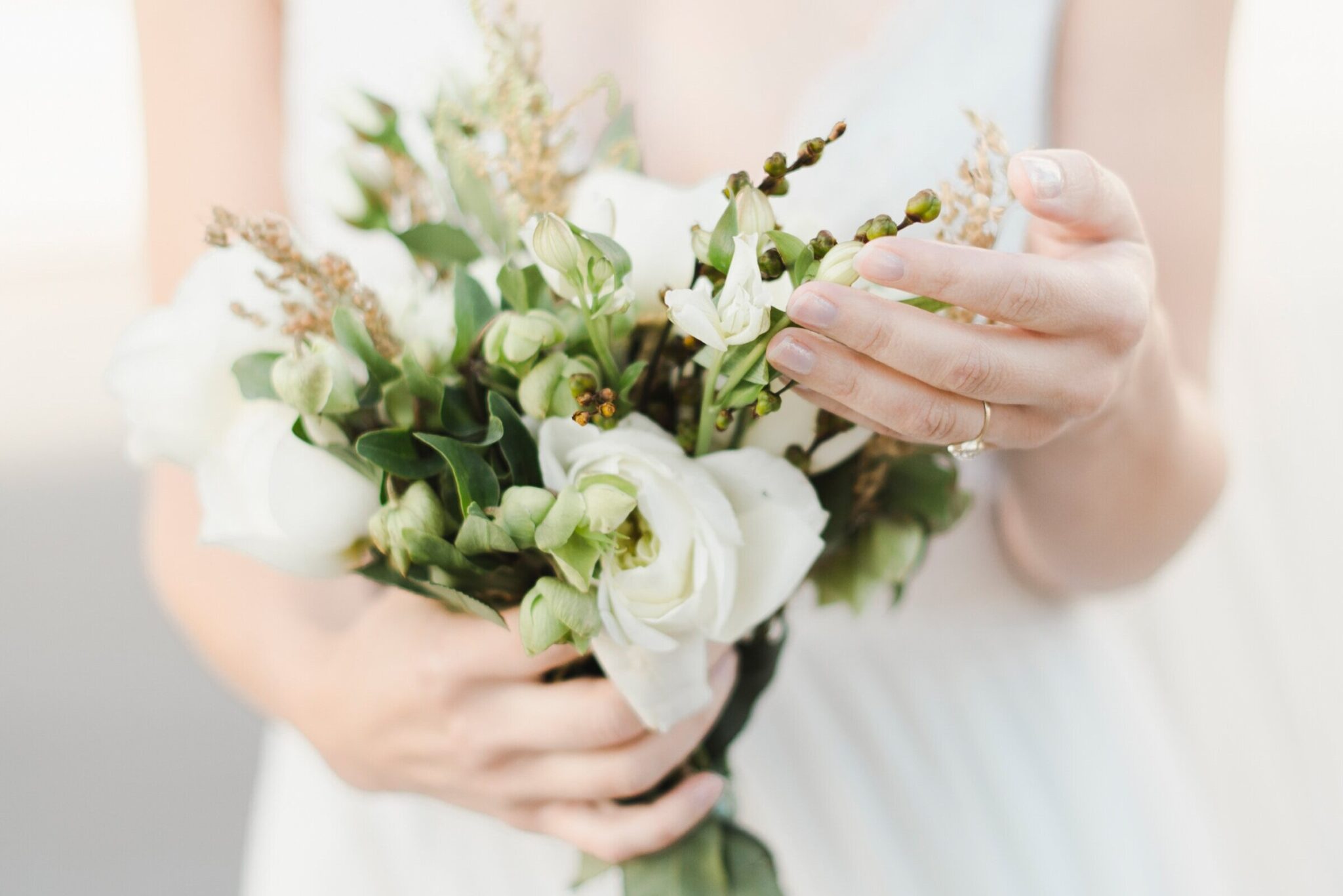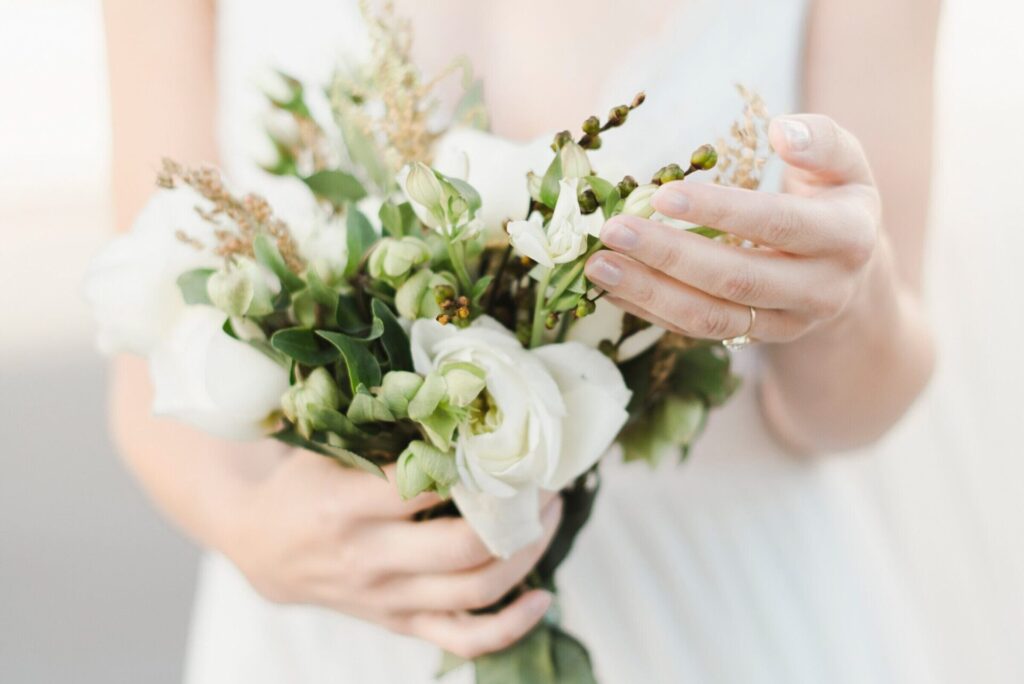 Photography Blog Post Ideas
Reasons to hire a photographer
Tips for finding the right photographer
Photography tips for beginners
iPhone photography hacks
Your favorite photo editing tools
What's in your camera bag
Best cameras for beginners
Best lenses for beginners
The camera equipment you use and recommend
Show off your favorite shoots you've done
Graduation shoot ideas
Family shoot ideas
Couples shoot ideas
Engagement shoot ideas
Maternity shoot ideas
Newborn shoot ideas
Boudoir shoot ideas
Popular photo props
Share a photography tutorial
DIY photo backdrops
Ideas and tips for posing
Your favorite locations for shoots
How to take a professional headshot
Reasons to give a photoshoot as a gift
Ideas of outfits for wear for shoots
Mistakes beginner photographers make
Document your editing process
Show a before and after of a photo you edited
Lightroom vs. Photoshop
Nikon vs. Canon
How to organize your photos
How clients can prepare for a photoshoot
Photo props on a budget
Your dream shooting locations
Simple ways to improve your photography
Behind-the-scenes of a shoot
Ways to make money with photography
Tips for starting your photography business
Share the stories behind your favorite photos
List your favorite photographers
Best camera bags
Best DSLR cameras
Best tripods for DSLRs
Tips for portrait photography
Tips for landscape photography
Tips for wildlife photography
Tips for sports photography
What you wish you'd known as a beginner photography
How you determine your pricing
Best moments to hire a photographer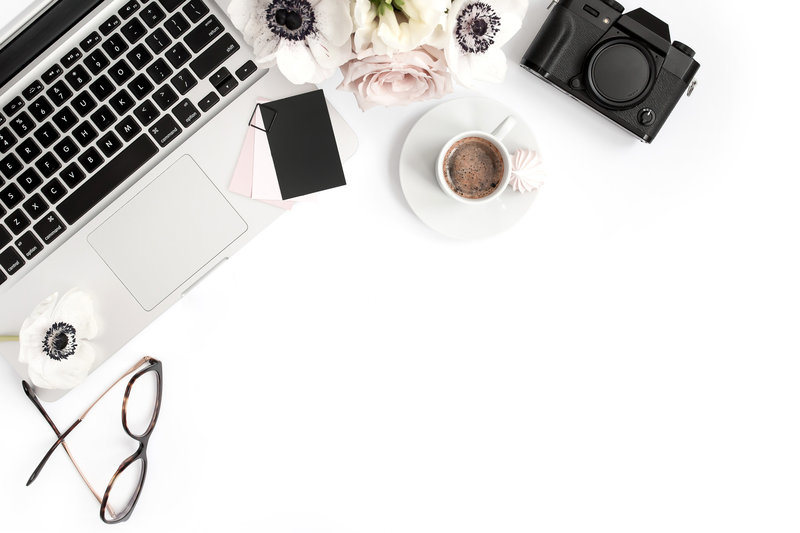 College Blog Post Ideas
College dorm room essentials
What NOT to pack for college
Things you wish you brought to college
Tips for finding a college roommate
How to survive living in a dorm
Tips for making friends in college
Dorm room decor ideas
Things you wish someone told you before going to college
Study tips for college
Your opinion on college Greek life
Tips for sorority rush
Advice you would give your freshman year self
College Halloween costume ideas
The best gifts to give a high school grad
Care package ideas for college students
Tips for getting an internship in college
Ideas to make money in college
Tips for creating a morning routine as a college student
College apartment must-haves
Tips for studying abroad in college
Create the ultimate college bucket list
Tips for college move-in day
Graduation cap decoration ideas
Advice you'd give a new student in your major
How to stay organized as a college student
Best planners for college students
College game day outfit ideas
Tips for college applications
Tour of your college dorm or apartment
Easy recipes you can make in a college dorm
Productivity tips for college students
Day in the life of a college student
College workout routine
How to avoid gaining the freshman 15
Questions to ask your roommate before living together
Inspirational quotes for college students
Tips for choosing a major
Dorm room or apartment cleaning schedule
The ultimate college packing list
Big/little ideas for sororities
Study essentials for college students
Tips for budgeting and saving money in college
Safety tips for college students
Dating advice for college students
How to handle a long distance relationship in college
Share your ultimate study playlist
Books every college student should read
Podcasts every college student should listen to
Tips for practicing self care in college
Your best memories from college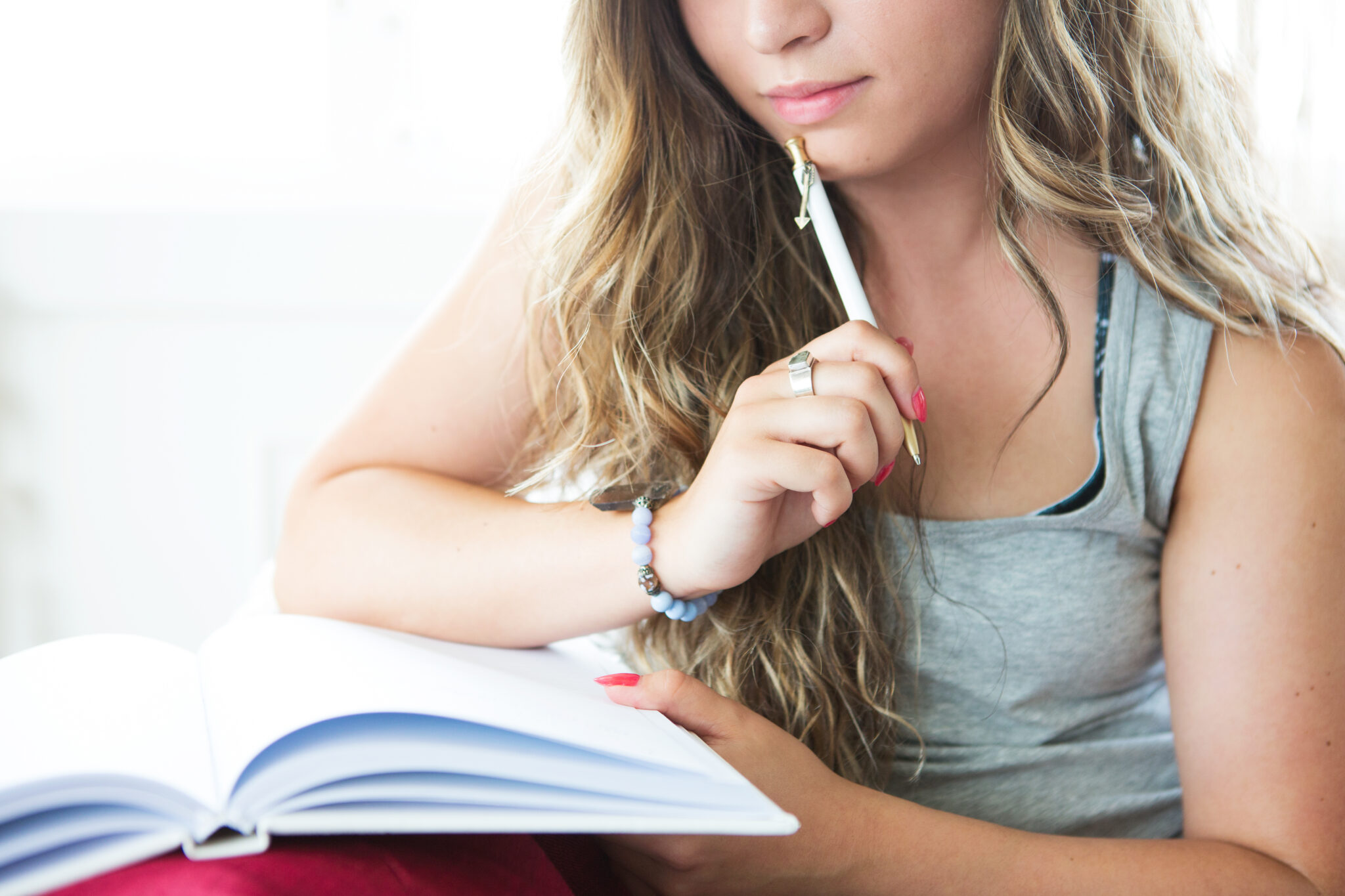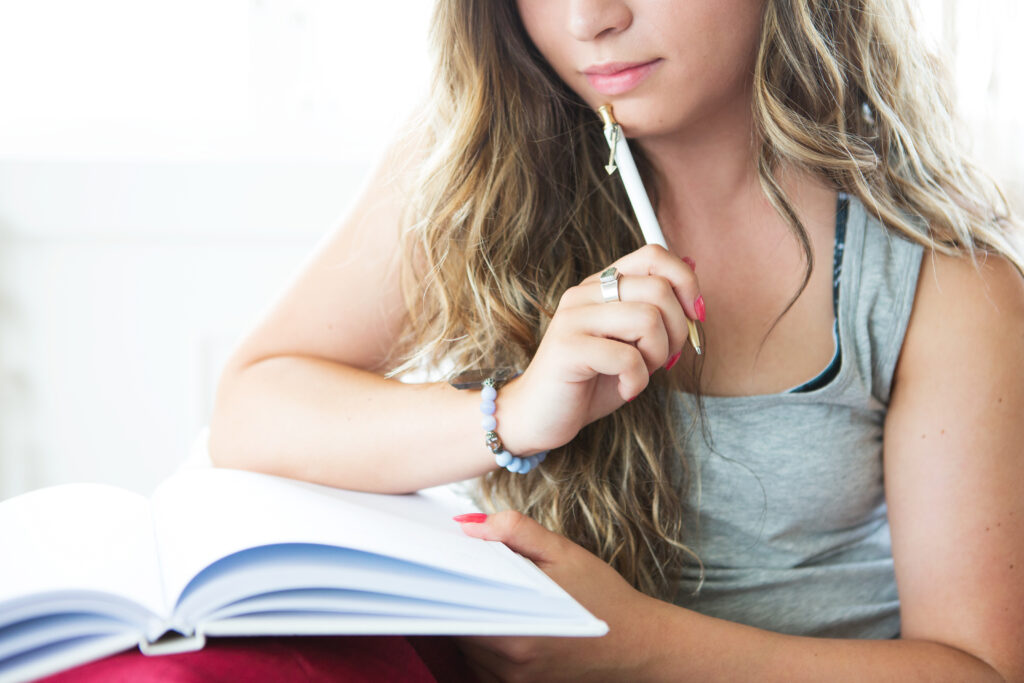 Holiday Blog Post Ideas
Holiday gift guide
Your personal holiday wish list
Holiday party outfit ideas
Holiday makeup looks
Best Black Friday deals
How to use Thanksgiving leftovers
Thanksgiving crafts for kids
Thanksgiving outfit ideas
Easy DIY Christmas decorations
Best places to travel to for Christmas
Stocking stuffer gift guide
How you decorate your home for the holidays
Holiday party hosting tips
Gingerbread house recipe
Holiday treat recipes
Holiday beverage recipes
DIY gift tag tutorial
Easy holiday crafts for kids
Holiday what's in my bag
Holiday travel tips
Where to go in your city to see Christmas lights
Holiday events in your area
What puts you in the holiday spirit
Tips for hosting the perfect holiday party
How you find time to rest during the holiday season
DIY wrapping paper ideas
Last minute Christmas gift ideas
How you celebrate the holidays
Your favorite Christmas movies
Christmas Day gift haul
What are your New Year's resolutions?
Outfit ideas for New Year's Eve
Favorite holiday candles
New Year's resolutions for your blog
Recap of your year
Winter beauty/skincare essentials
No-spend Christmas gift ideas
How to save money on holiday shopping
Best holiday travel destinations
DIY Christmas wreaths
Your ultimate holiday playlist
How to feel cozy around the holidays
Your favorite holiday scents
Christmas dinner ideas
How to stick to your New Year's resolutions
Your favorite holiday traditions
How to have a stress-free holiday
Self-care tips for the holidays
Ultimate holiday bucket list
Your favorite holiday memories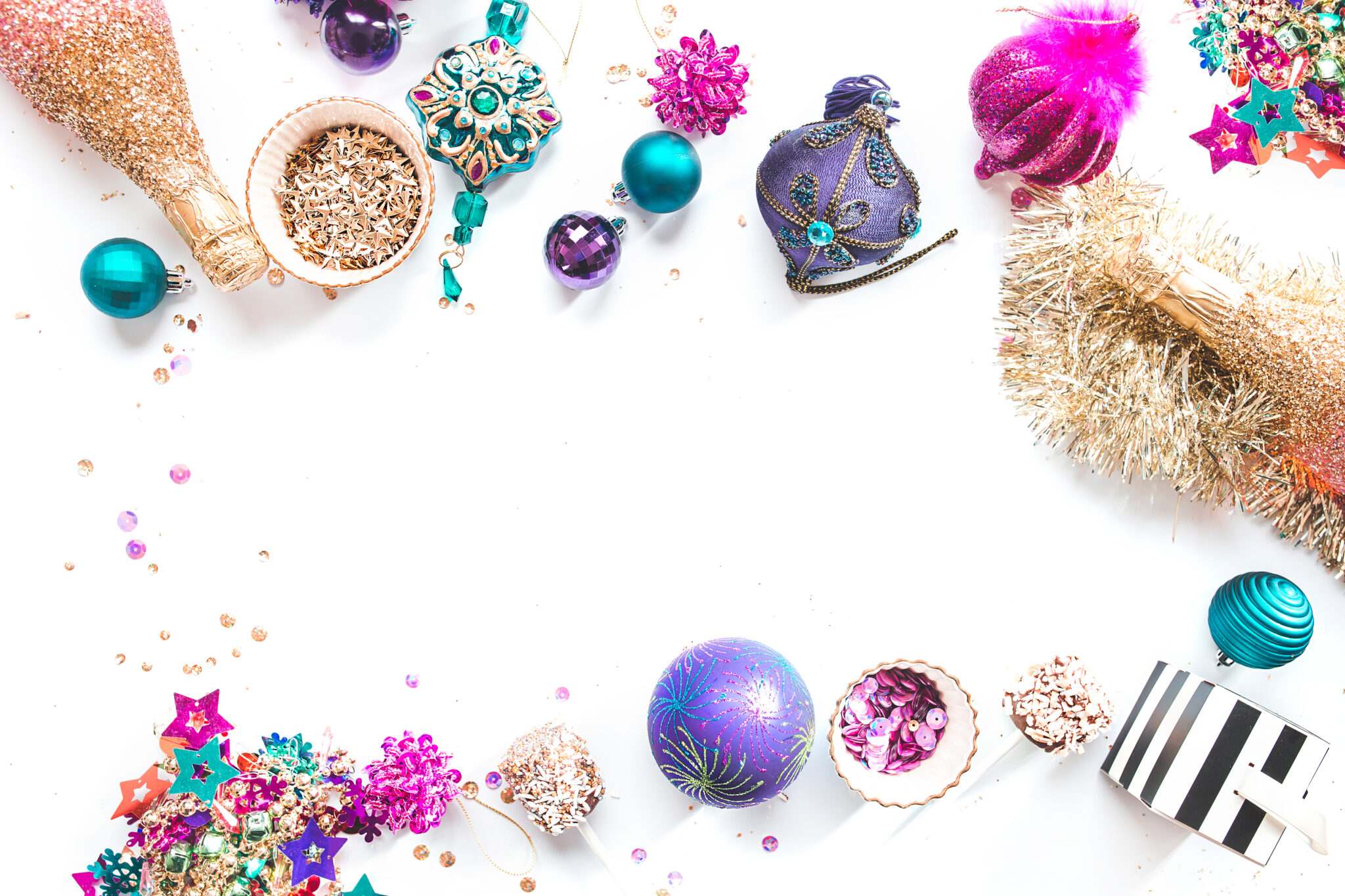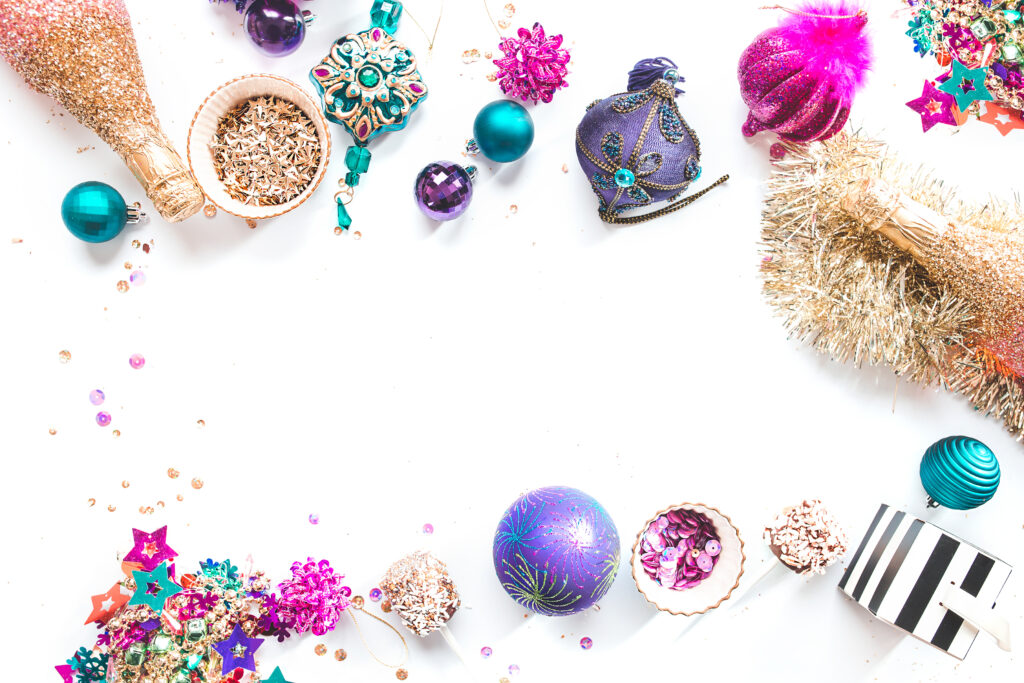 Halloween Blog Post Ideas
DIY Halloween costume ideas
Halloween costumes for couples
Funny Halloween costumes
Pet Halloween costume ideas
Matching Halloween costumes for best friends
Cute Halloween costume ideas
Halloween costumes for kids
DIY Halloween decor
Halloween-themed recipes
How to host an amazing Halloween party
The ultimate Halloween party playlist
Halloween makeup looks
Halloween makeup tutorial
Halloween-inspired nail ideas
Cheap and cute Halloween decor shopping guide
Halloween crafts for kids
Unique ideas for pumpkin carving
DIY Halloween decorations
Pumpkin-inspired recipes
Best Halloween movies to watch
Halloween-themed date night ideas
Trick-or-treating safety tips
Halloween dessert ideas
Pumpkin painting ideas
Easiest Halloween costumes to put together
Halloween costume ideas for friend groups
Halloween events in your area
Best places to go for Halloween around the world
Ideas for Halloween traditions
Halloween party decor ideas
Where to shop for Halloween decor
Scariest haunted houses to visit
Halloween party menu ideas
Recipe for a healthy Halloween treat
Halloween-themed cocktail recipes
Spooky/creepy Halloween treats
Yard decoration ideas for Halloween
DIY Halloween wreath ideas
How to decorate a dorm room for Halloween
Tasteful Halloween decor ideas
Best horror books to read at Halloween
Non-scary movies to watch at Halloween
Halloween costumes under $25
What to do with leftover Halloween candy
Halloween party ideas for adults
Halloween party ideas for kids
How to make your own haunted house
Best Halloween activities in your area
Tips for visiting Disney World/Universal at Halloween
Most haunted places in the world to travel to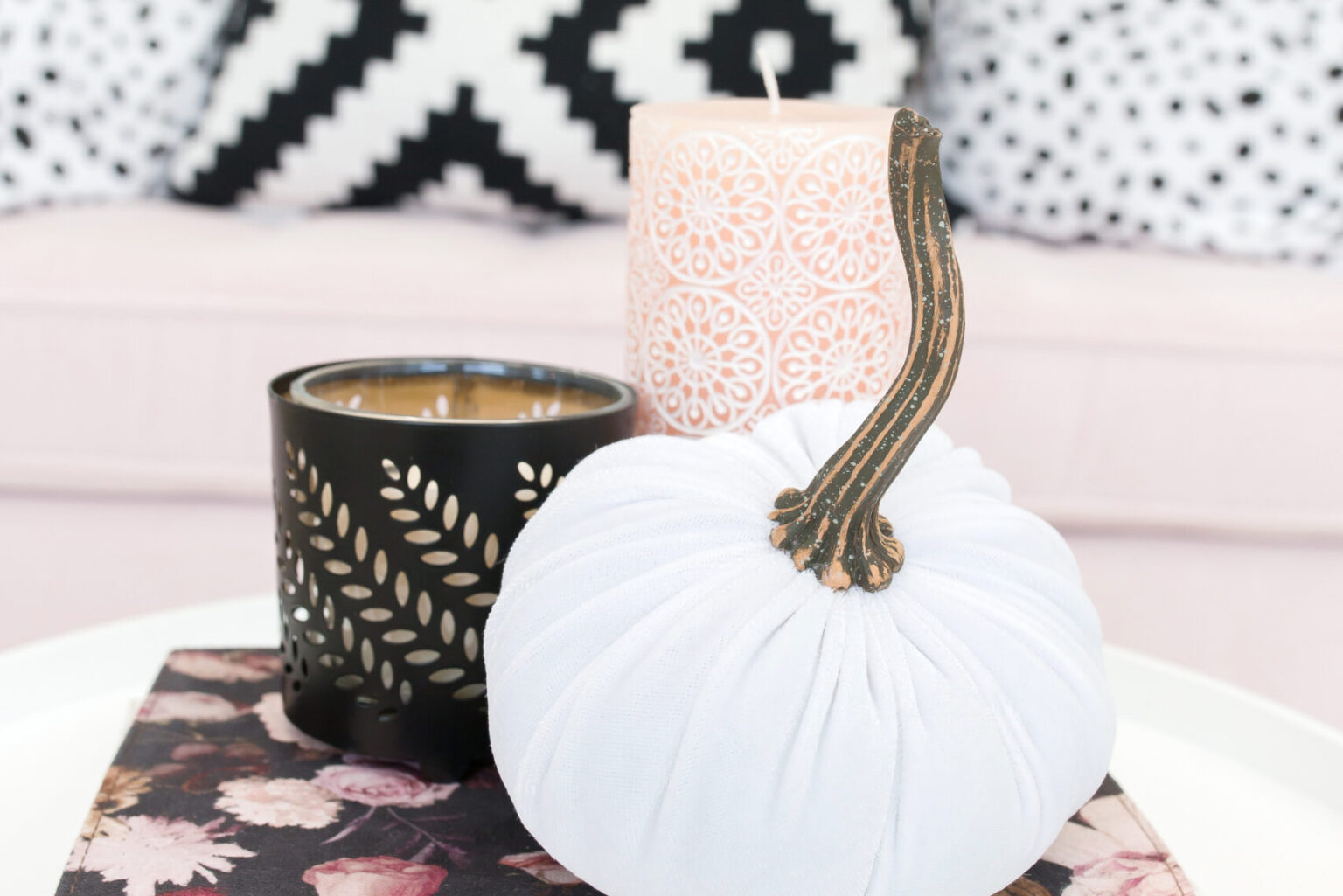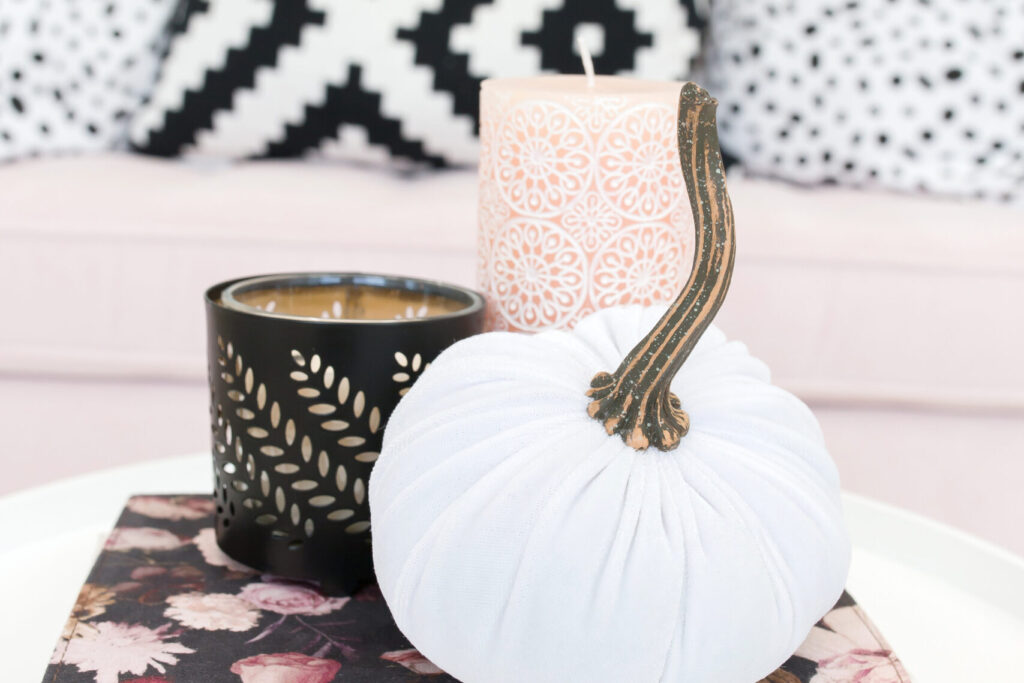 Valentine's Day Blog Post Ideas
Valentine's Day gift guide for boyfriend/girlfriend
Valentine's Day gift guide for husband/wife
DIY Valentine's Day gift ideas
Valentine's Day gifts that are experiences, not things
The best Valentine's Day date ideas
Valentine's Day crafts for kids
Valentine's Day party activities
Tips for Valentine's Day for long distance relationships
Valentine's Day treats for kids
DIY Valentine's Day cards for kids
Outfit ideas for Valentine's Day
Most romantic ways to spend Valentine's Day
Valentine's Day makeup looks
Valentine's Day manicure ideas
Galentine's Day ideas with your girlfriends
Home decor for Valentine's Day
Best pink and red lipstick for Valentine's Day
DIY Valentine's Day decorations
Romantic places to travel for Valentine's Day
Valentine's Day date night ideas for parents
Sweet Valentine's Day desserts
Diet-friendly Valentine's Day desserts
Most unique Valentine's Day gift ideas
Valentine's Day gifts under $25
How to have a no-spend Valentine's Day
Valentine's Day drink ideas
How to make chocolate covered strawberries for Valentine's Day
Cute Valentine's Day cards for your significant other
The best heart-shaped recipes for Valentine's Day
Pink and red recipes for Valentine's Day
How to spend Valentine's Day at home
Best lingerie for Valentine's Day
Valentine's Day hairstyle ideas
Things to do if you're spending Valentine's Day alone
How to host a Galentine's Day party with friends
Romantic quotes for Valentine's Day
Unconventional Valentine's Day date ideas
How to make Valentine's Day punch
Valentine's Day gifts for non-romantics
Last-minute Valentine's Day gift ideas
Valentine's Day activities for kids
Fun Valentine's Day date ideas for new relationships
Romantic ways to show you care on Valentine's Day
Where to buy the most beautiful Valentine's Day flowers
Share a romantic Valentine's Day playlist
DIY Valentine's Day wreath
How to make a Valentine's Day garland
The best jewelry gifts for Valentine's Day
Valentine's Day breakfast ideas
Valentine's Day dinner ideas
Easter Blog Post Ideas
Easy Easter crafts for kids
Fun Easter activities for kids
The best Easter dinner recipes
Easter dessert ideas
Fun Easter-themed treats
Easter outfit ideas
Bunny-themed Easter crafts
Egg-themed Easter crafts
Easter card ideas
DIY Easter wreath
Cute Easter outfits for kids
Tips for hosting an Easter dinner
Best dresses for Easter
Easter games for kids
Pastel nail looks for Easter
Easter makeup inspiration
Easter traditions for families
The best DIY Easter decorations
Easter basket ideas
Shopping guide for Easter baskets
Ways to teach kids about Easter
Easter cake recipes
Easter recipes made with eggs
Ideas for decorating Easter eggs
Ideas for dying Easter eggs
Sugar free Easter treats
Gluten free Easter treats
Vegan Easter treats
Easter activities near you
Fun and frugal Easter basket ideas
The best places to travel at Easter
Floral accessories for Easter
DIY Easter card ideas
Cutest Easter outfits for babies/toddlers
Unique Easter tradition ideas
Bunny-themed Easter treats
Outdoor Easter decor ideas
Best floral scents for Easter
Beautiful Easter hairstyles
Easter family photo ideas
What to put inside Easter eggs
Fun Easter egg hunt ideas
Easter coloring pages for kids
Dollar Store Easter decor ideas
Ideas for a zero waste Easter
Your favorite Easter traditions
Best Easter quotes
Cute sandals/heels for Easter
Ways Easter is celebrated around the world
Unique ways to decorate Easter eggs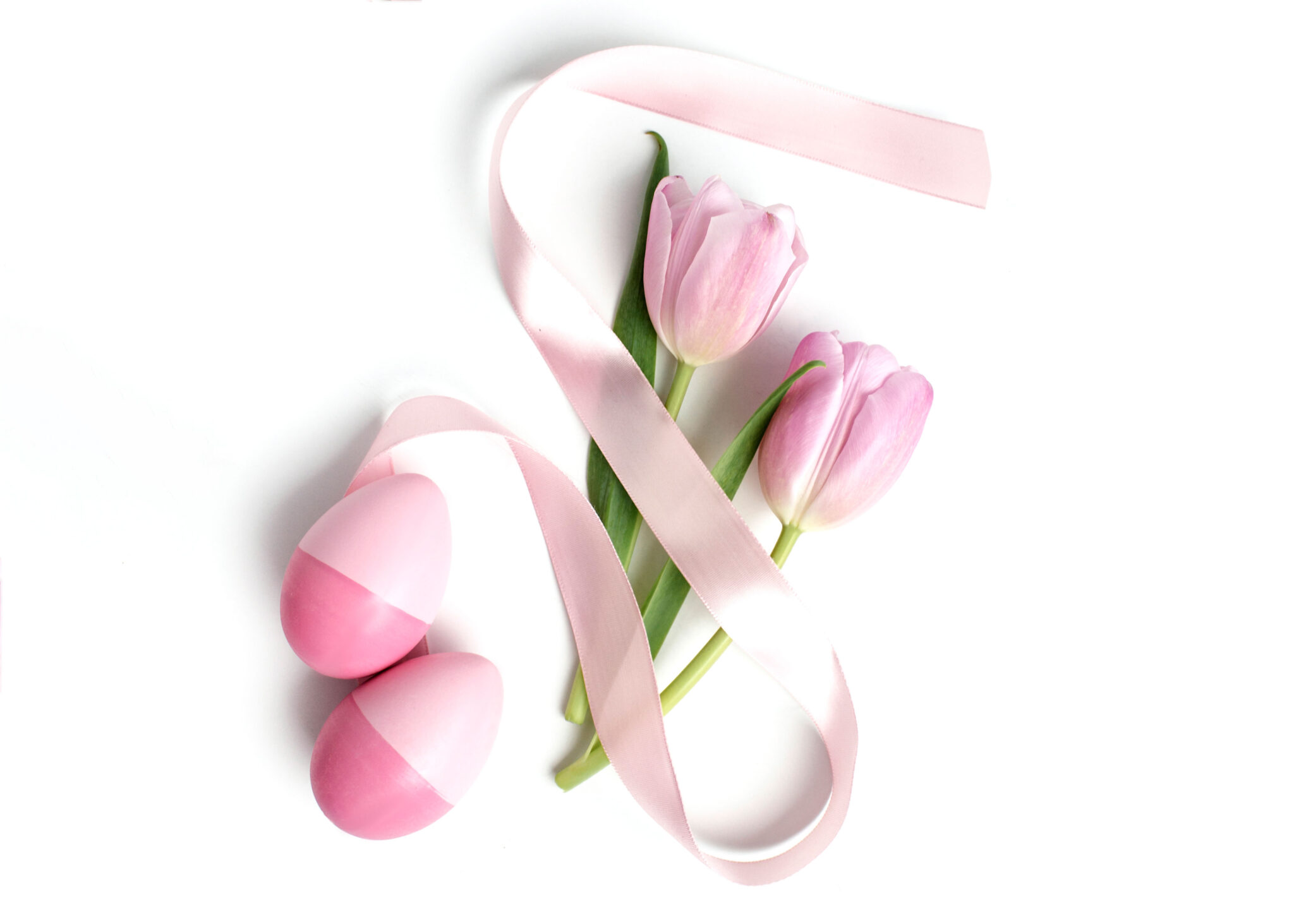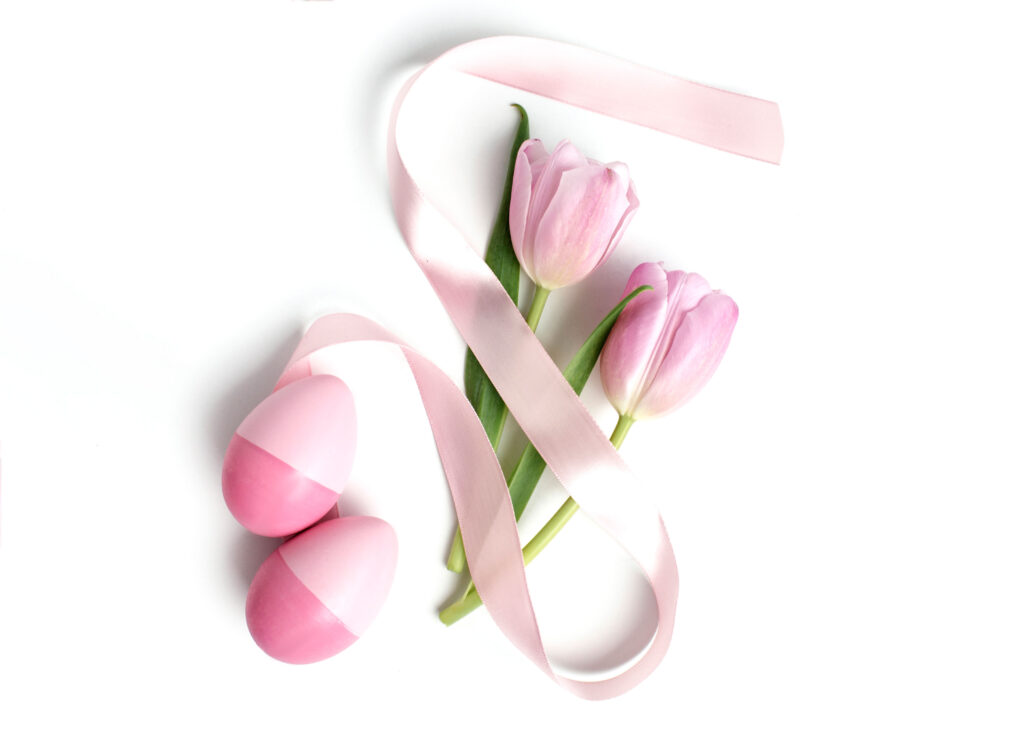 Christmas Blog Post Ideas
Christmas gift guides
DIY Christmas gift ideas
How to save money at Christmas
Tips for getting into the Christmas spirit
Fun Christmas tradition ideas
DIY Christmas decorations
Easy Christmas crafts for kids
How to stay fit during Christmas
What's on your Christmas wish list
The ultimate Christmas playlist
Best places to travel at Christmas
Stocking stuffer gift ideas
Christmas dessert recipes
White elephant gift ideas
Tips for hosting Christmas dinner
Christmas cocktail recipes
DIY Christmas card ideas
Your favorite Christmas movies
Christmas makeup looks
Outfit ideas for Christmas dinner
Best Christmas gifts for boyfriend/girlfriend
Best Christmas gifts for mom/dad
How to have an eco-friendly Christmas
Christmas events in your area
DIY Christmas wreath ideas
Christmas appetizer recipes
What to do with Christmas leftovers
Healthy Christmas meal ideas
DIY Christmas ornaments
Cute ideas for Christmas photos
Outfit ideas for the office Christmas party
Christmas nail ideas
Best Christmas gifts for teens
Best Christmas gifts for kids
Last minute Christmas gift ideas
Christmas decor on a budget
Tips for saving money on Christmas shopping
Wrapping paper alternatives
How to deal with grief at Christmas
Unique Christmas gift ideas
How to make DIY Christmas gift tags
Your Christmastime bucket list
Christmas activities for kids
Christmas cookie recipes
How to have a minimalist Christmas
Where to see the best Christmas lights in your city
Unique ways to decorate your Christmas tree
The best ugly Christmas sweaters
Christmas recipes for a specific diet (keto, gluten-free, etc.)
Fireplace/mantle decor for Christmas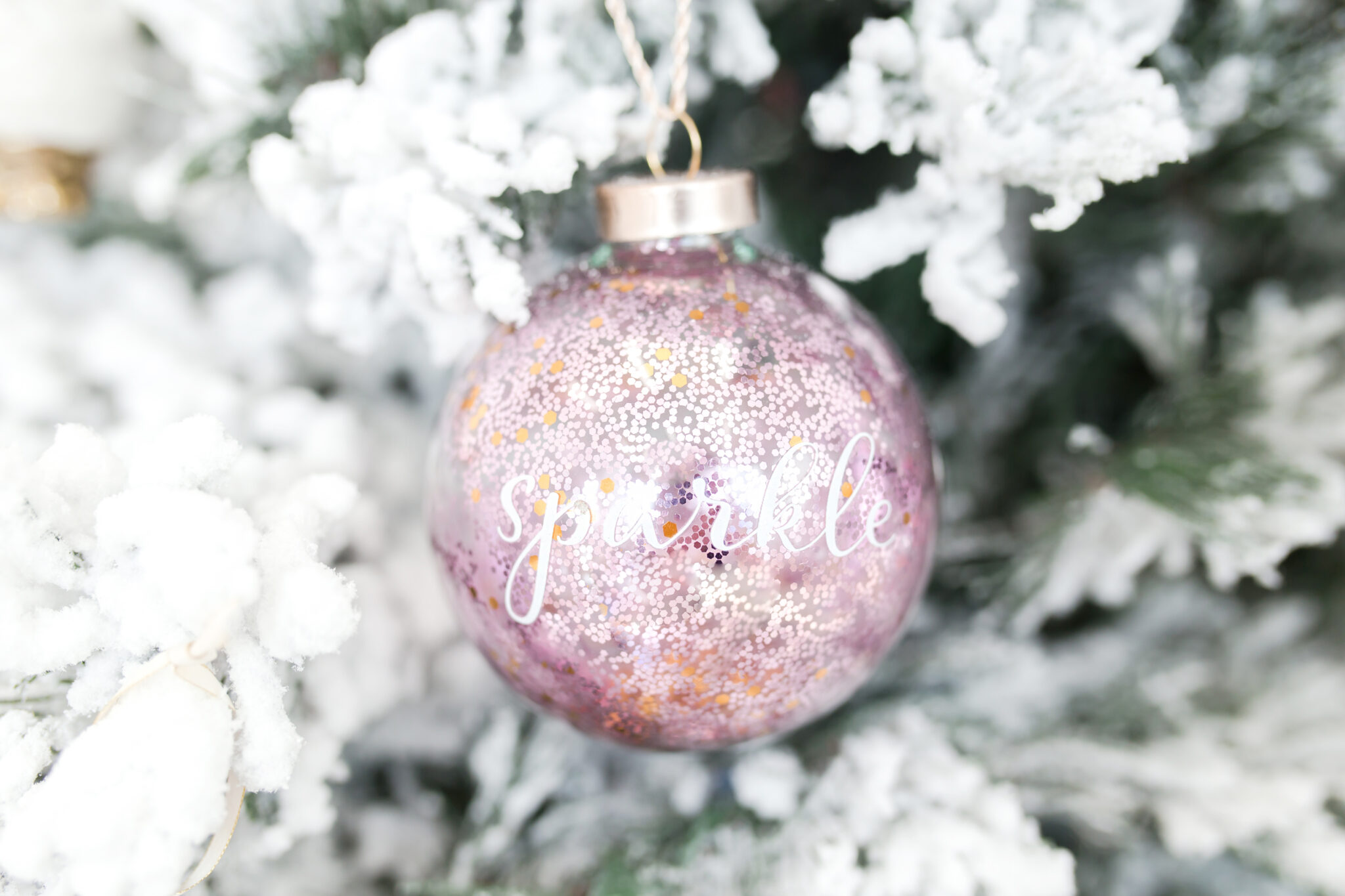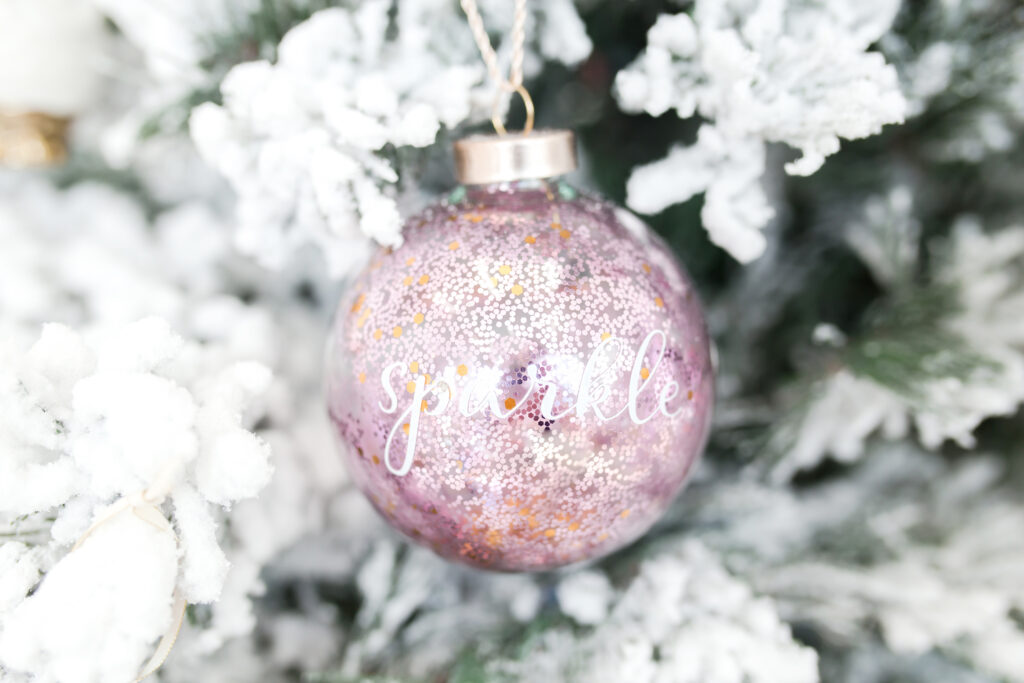 More Blog Post Ideas
Looking for even more blog post ideas? Here are over 500 more seasonal ideas to give you some inspiration for what to write about next on your blog!
Seasonal Blog Post Ideas
Blog Post Ideas by Month
Tips for Writing Blog Posts