Note: Affiliate links may be used in this post. I may receive a small commission at no extra cost to you if you use my affiliate link. Full disclosure policy here.

Blogging Secrets You Need to Know
These are the top blogging secrets all new bloggers should know!
When I started blogging over five years ago, I had no idea what I was doing. These blogging secrets would have been great to know when I first got started, but instead I figured it out through much trial and error.
You can avoid my mistakes by knowing these blogging tips from the start.
Here are 10 important blogging secrets to know:
1. Figure out your blogging niche.
When starting a blog, it's essential to define your niche and audience first.
A lot of people still view blogs as online diaries where you can write about your life and any random topic that strikes your fancy, but the truth is, you're not going to make any money blogging if you take that approach!
Savvy bloggers understand the importance of your niche.
Your niche can be one really specific topic. Think of a blog all about vegan recipes, or a blog about traveling to national parks, for example.
Or it can be something broader, such as a lifestyle blog for moms, where you might cover multiple topics like parenting tips, family budgeting, and easy meal prep. All of these topics are tied together by a common audience.
Related: What to Blog About: 150+ Profitable Blog Niche Ideas
Having a defined niche will make it easier for you to establish authority, grow your blog audience, create cohesive content, and make money blogging.
2. Choose a .com domain name you love.
One thing I REALLY wish I had known when I started blogging was the importance of choosing a domain name that you really like.
I didn't know it was a difficult process to change your domain name later on. I picked a domain name for my first blog that I didn't totally love, and I ended up having to spend a lot of money a year later to change it, because I had to hire someone to set up redirects for me and make sure the transition went smoothly.
Changing your domain name is a hassle, and the longer you wait, the more difficult it becomes. So it's important to choose a name you love!
Related: Blog Name Ideas: How to Choose a Blog Name
I would also highly recommend choosing a domain name with a .com ending (instead of something like .net or .biz) because it's more professional and easier to remember. (I did not do this at first either, so I also had to change it!)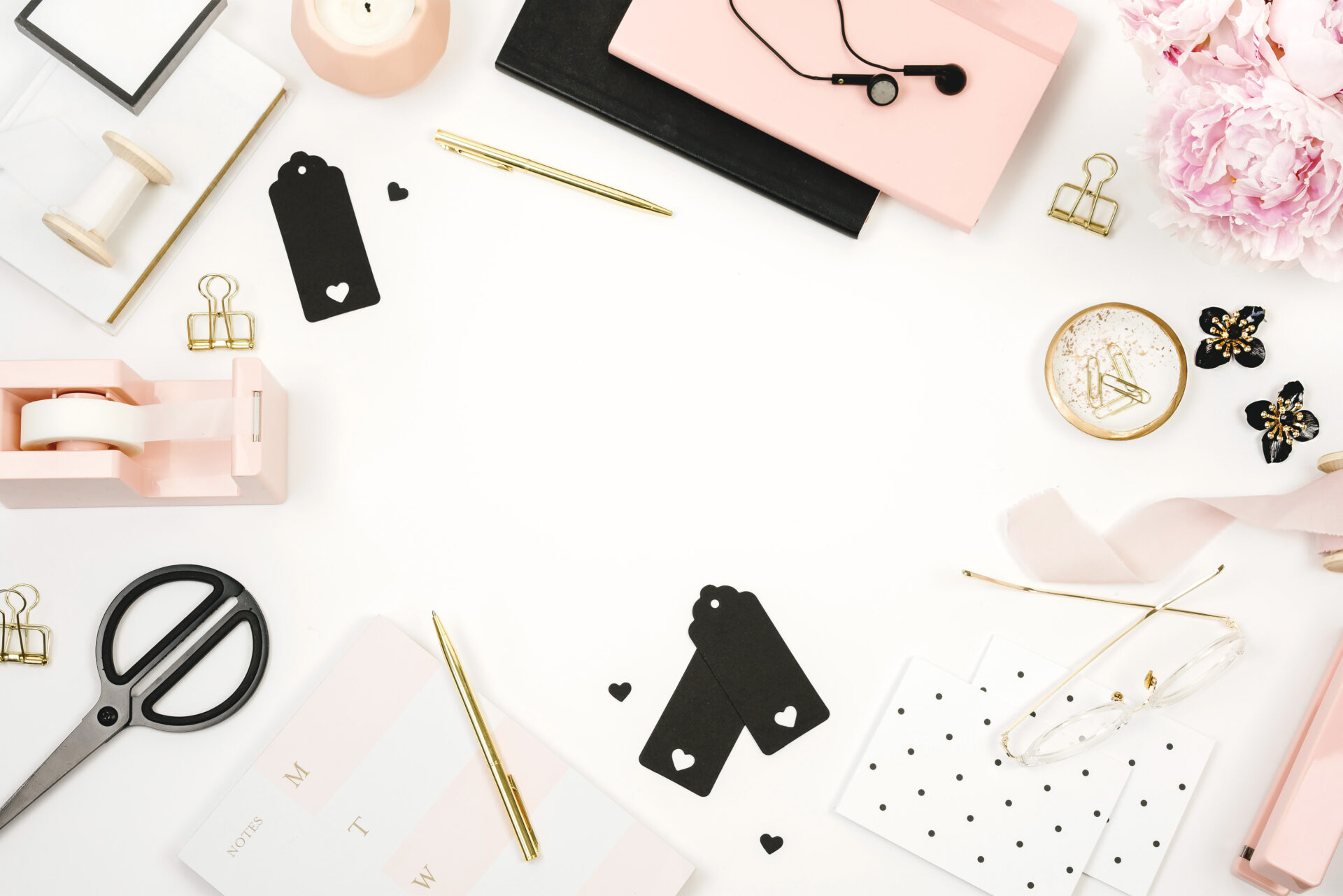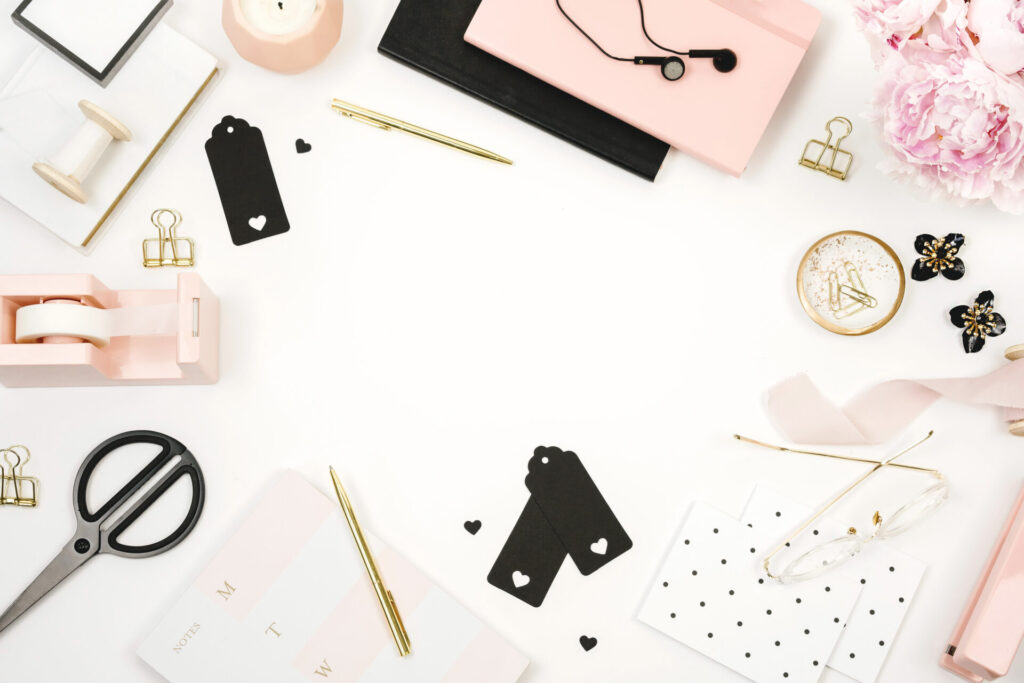 3. Start a self-hosted blog.
One of the most important things you can do as a new blogger is starting a self-hosted blog instead of choosing to use a free blogging platform.
I recommend using Bluehost because their web hosting plans are just $2.95 a month and you'll get a FREE .com domain name for your blog.
If you use a free blogging platform like Wix or WordPress.com, you will severely limit your ability to customize your blog or make money from your blog. You also won't have full ownership or control over your blog.
But if you start a self-hosted website, you'll have a lot more freedom.
Many new bloggers think they'll start off on a free platform, and switch to a self-hosted blog later once they are making some money.
But it's a hassle to switch, and with how cheap it is to start a self-hosted blog (under $36 for your first year) there's no reason not to do it!
Related: How to Start a Blog for Beginners
4. You're writing for your audience, not yourself.
A huge mistake that many new bloggers make is writing blog posts without their audience in mind, and having no strategy for their content. Basically just writing whatever comes to mind, but then being surprised that no one is reading it.
The truth is, you need to write for your audience at all times and focus on being helpful. Think about what questions they have, and what information they're searching for online. Then write blog posts to address that. Most people reading your blog don't really care about you specifically (harsh but true!)
They're looking for answers to their questions and solutions to their problems.
Let's say you're starting a travel blog and you want to write about your recent trip to Paris. Instead of writing a "travel diary" type of post, think of how you can create a blog post that will help your audience instead.
You can still weave in your personal experience, but you might focus on a specific angle like "Ultimate 5 Days in Paris Itinerary" or "What to Pack for Paris in the Summer" or "How to Take a Day Trip to Versailles from Paris."
Related: 5 Types of Blog Posts Every New Blogger Needs to Write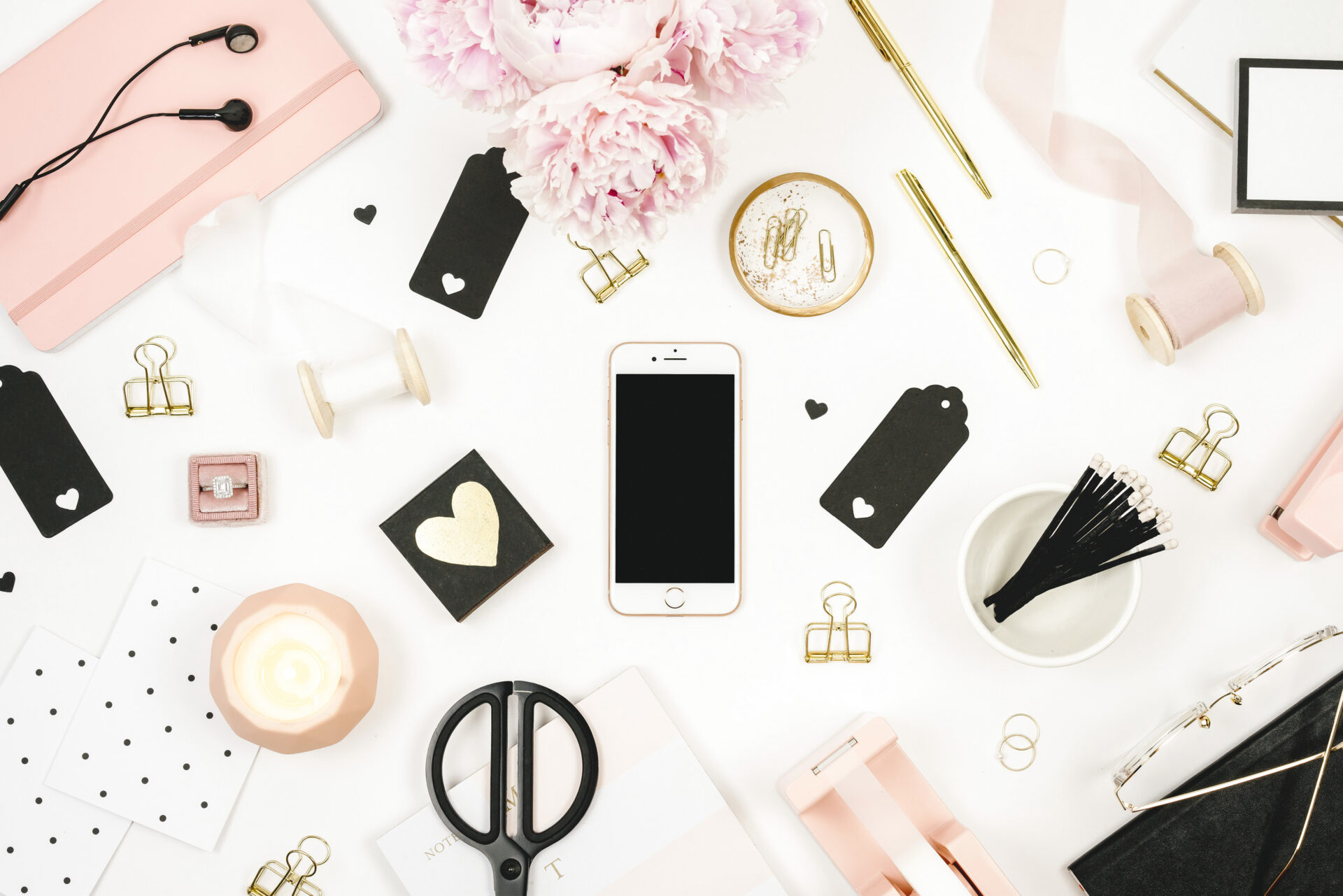 5. Done is better than perfect.
This can be a tough pill to swallow, especially if you consider yourself a perfectionist, but you need to learn to be okay with imperfection.
The saying "done is better than perfect" is 100% true when it comes to blogging.
If you wait for the "right" time to start your blog, or spend weeks tweaking your blog design, or spend days on every blog post trying to make it "perfect" before you hit publish, you will end up wasting so much time.
It's better to launch before you're ready, and learn as you go.
You'll progress so much faster if you get comfortable with things not being totally perfect all the time, and accept "good enough" instead.
6. Learn SEO from the beginning.
SEO, which stands for search engine optimization, is something that I put off learning about for a LONG time when I was a new blogger.
This is the process of getting your blog to rank in the Google search results. It's one of the best ways to get consistent traffic to your blog.
In the beginning when I started blogging, I relied on Pinterest for traffic. And it was really great for a while. But Pinterest changed a lot, and I discovered it was not bringing me as much traffic as it once had.
SEO is also not a guarantee for getting traffic, but it's pretty reliable. It takes a while for Google to start ranking your blog and bringing you consistent traffic (think 12 to 18 months) but it's worthwhile to learn from the start.
7. Don't spend too much time on social media.
When you first start blogging, you might think that you need to have a presence on Instagram, Pinterest, Facebook, Twitter, and TikTok.
But if you try to be on every single platform, you'll find yourself getting burnt out quickly and stretching yourself way too thin. It's better to pick one platform to focus on at first, then you can slowly start to expand.
For me, I always focused on Pinterest only.
As I mentioned above, Pinterest has been a great source of traffic for me, and it still is despite having changed a lot over the past few years.
Related: Pinteresting Strategies Review + Discount Code
But you can pick whichever platform you like best to focus on, or whichever makes the most sense for your blog and where your audience is. For example, fashion or travel bloggers might choose to focus on Instagram, while a business blogger may focus on Twitter, or a food blogger may focus on Pinterest.
8. Lean into your strengths.
Kind of related to what I just mentioned above, but another one of the top blogging secrets to know is to lean into your own personal strengths.
This applies to choosing your blog niche: Don't pick a topic just because you think it will be profitable if you aren't actually interested in it. You WILL get burnt out and end up giving up. Instead, think about what you're passionate about, or have lots of experience in, or want to learn more about, and do that instead.
It also applies to how you run your blogging business.
For example, if you hate video but love writing, don't force yourself to be on TikTok or make YouTube videos or Instagram Reels. Instead, focus on writing as many blog posts as possible, and start an email newsletter. (This is totally me.)
Or for another example, if you're an amazing photographer, lean into that. Maybe you can focus on Instagram, work with brands to create sponsored content, or design your own photo editing presets to sell on your blog.
You'll be more successful if you follow your passions and do what comes naturally to you, rather than forcing yourself to do something because you think you should or because it's what everyone else is doing.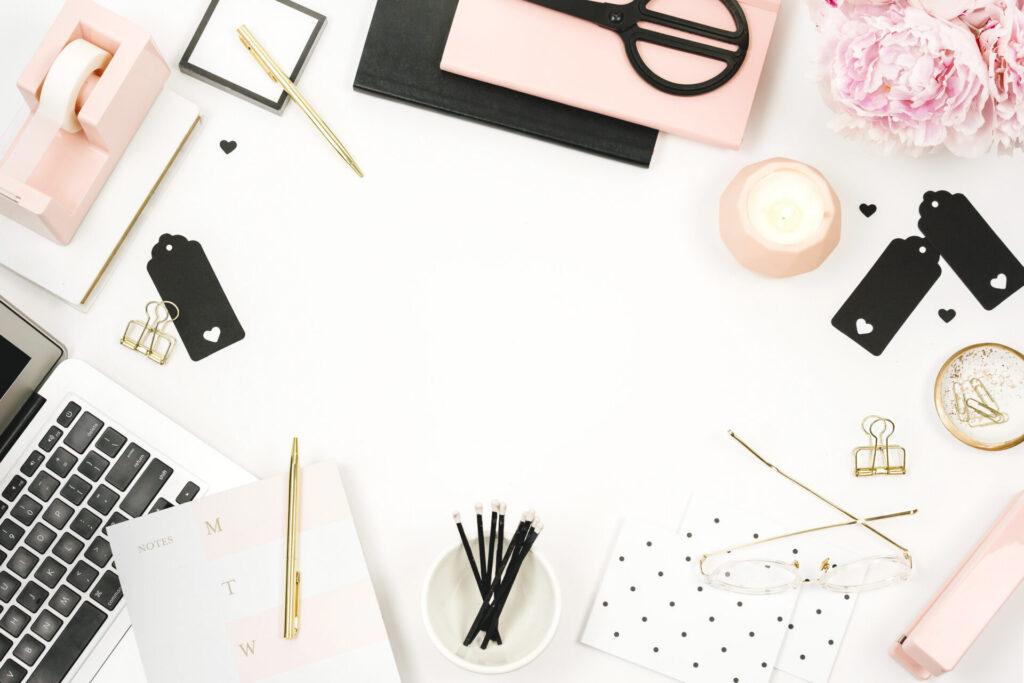 9. Figure out the right monetization strategy for you.
There are so many different ways to make money blogging.
I've had several blogs, and each one varies with how it's monetized. Some monetization methods work better than others for different types of blogs.
For instance, on Blogging Her Way, I mainly make money from selling my own digital products, affiliate marketing, and sponsorships on my blog and newsletter. (My email list plays a huge part in how I make money.)
But on my lifestyle blog, I mainly just made money from affiliate marketing and ads. I didn't have an email list because I didn't blog about one specific topic, so it would be hard to build a cohesive audience that way. Instead, I just focused on increasing my traffic, because that would also increase my income.
Depending on your blog, you may focus on a few different methods to make money blogging. You may want to experiment with different things in the beginning, then focus in on what works best for you and your blog.
Related: How Do Bloggers Make Money? Top 5 Ways Explained
10. Be consistent and persistent.
Finally, one of the most important blogging secrets for new bloggers to know is the importance of being consistent and persistent with your blog.
Blogging is not a get-rich-quick scheme, despite what some people might claim. I was fortunate enough to make money blogging very quickly, but that is not the norm. Other blogs I've started have taken MUCH longer to grow.
You need to be willing to work on your blog for at least a year without the expectation of getting much traffic or earning much money.
Related: How Long Does It Take to Make Money Blogging?
It takes a lot of bloggers a year or two to see real growth.
And most bloggers who are earning a full-time income have been at it for years. A lot of new bloggers will give up within their first year.
But if you want to succeed, know that it is a long-term game!
Blogging Secrets for Beginners
These are some of the top blogging secrets for beginners I wish I had known when I first started blogging. Hopefully these tips are helpful for you!
For more blogging tips, you may want to read…