Note: Affiliate links may be used in this post. I may receive a small commission at no extra cost to you if you use my affiliate link. Full disclosure policy here.

Blogging Without a Website: How to Do It
Are you wondering how to start blogging without a website?
Maybe you are interested in blogging, but you don't want to spend the money or commit to starting a blog on your own website right now.
So is it possible to start blogging without a website?
The answer is yes, but I wouldn't recommend it in most situations, and I'll tell you why. (But if you still want to start a blog without having your own website, keep reading for my suggestions on which platforms to use instead!)
Why You Should Blog on Your Own Website
The best way to start a blog is on a self-hosted WordPress website.
This means buying a domain name and web hosting for yourself. Bluehost, the web hosting company I use and recommend, includes a FREE .com domain name for your blog, and they automatically install WordPress for you.
So it could not be any easier to get started, and the best part is it only costs $2.95 a month, meaning your total cost to start a blog for a year is only $35.40.
If you want to have total control and ownership over your blog, and be able to make money blogging, then you NEED to go this route.
If you choose to blog without a website and use one of the platforms mentioned below instead, you will not actually have ownership of your content or your audience. And you will be extremely limited in the ways you can monetize.
So if making money from your blog is a goal, you need to be willing to invest a small amount of time and money into getting started. I promise it's easier than you think (I have a step-by-step guide on how to start a blog in under an hour) and blogging has an incredibly low start-up cost with a high potential of return.
But if you AREN'T interested in making money from your blog, and just want to do it as a hobby for fun, then you don't need your own website.
Here are the best ways to start blogging without a website:
How to Start a Blog Without a Website
As I just mentioned, if you aren't as interested in making money from blogging, then there are several ways that you can start blogging without a website.
Some of these methods DO allow you to monetize your blog, but you will be limited in how you can do so, which is why I don't recommend it.
Not to mention, when you start a blog on a platform that is not your own, you lack control and ownership over it. Your content could get removed, or the platform's algorithm's could change and make it harder for your audience to find your content, and there's nothing that you can do about it.
That's why I really recommend starting your own self-hosted blog.
At only $35.40 for a year (including a free .com domain name) it's a small investment that is absolutely worth it if you're serious about blogging.
But if you would rather start blogging without a website of your own, here are some of the best alternatives that you can check out instead:
1. Medium
Medium is an online publishing platform that is one of the best alternatives if you want to start blogging without a website of your own.
With over 100 million readers, Medium has a built-in audience making it easier for you to get readers. Many people use Medium to publish articles and stories about a variety of topics. It's totally free to use, and you can even make money from Medium, but most people report only making pennies a day.
2. WordPress.com
Not to be confused with the WordPress.org software that self-hosted blogs run on, WordPress.com is a free hosted blogging platform.
You can get your own completely free blog on WordPress.com, but it has limited features and customization options. Not to mention, if you want to upgrade to a paid plan (to get more features and your own .com domain name) it ends up costing way more than just starting a self-hosted website in the first place would.
But if you stick to the free features, this can be a good option.
3. LinkedIn
LinkedIn is another place where you can start blogging without a website.
It's free to create an account on LinkedIn, which is primarily a professional networking and career development website. But you can write and publish blog posts to be discovered by the platform's 700 million plus users too.
This is a good option if you have a specific niche or audience you want to write for. You can use LinkedIn to become a "thought leader" in that area.
4. Wix
Wix is another free blogging platform much like WordPress.com.
It comes with similar limitations. For example, on their free blog, you will not get your own .com domain name; it will be branded with Wix instead.
Like with WordPress.com, you do have the ability to monetize your blog with ads. But you are limited to the low-paying Google AdSense network, and it's hard to earn real money without having a huge amount of traffic to your blog.
5. Substack
Recently, email newsletters have become extremely popular.
Substack is a platform that allows you to send newsletters. It also lets you display an archive of your previous newsletters, similar to how a blog would display previous blog posts, making this a good blogging alternative.
It's totally free to use as long as you keep your newsletter free. But if you want to make money by offering paid subscriptions, then Substack takes a cut.
6. Tumblr
Tumblr is a microblogging platform that is free to use.
I would not recommend this platform if you want to make any money blogging or have a professional blog, because it's more of a social networking site. It's also more image-focused and less text-focused, making it good for photographers.
7. Social Media
Finally, you could start blogging without a website on social media platforms like Instagram, Facebook, or Twitter, which are all free to use.
This is something else I would not recommend, since these platforms have complex algorithms that make it hard to build an audience. Even if you have lots of followers, there's a chance they might not actually see the content you post.
Also, these platforms have been moving towards video content, making it a less-than-ideal option for bloggers who primarily share written content.
Blogging Without a Website: Is It Possible?
While it's possible to start blogging without a website of your own using one of the platforms above, it's not something I would recommend for most people.
It's much easier to start your own self-hosted blog instead.
If you want to make money blogging, this is a must. Even if you are just blogging as a hobby right now, it's still nice to have a professional, self-hosted blog and be able to potentially monetize your blog later on if you want to.
I have an online course called 30 Days to Blogging Success that offers a complete roadmap to starting and growing a successful blog which I highly recommend checking out if you want to start blogging as a business!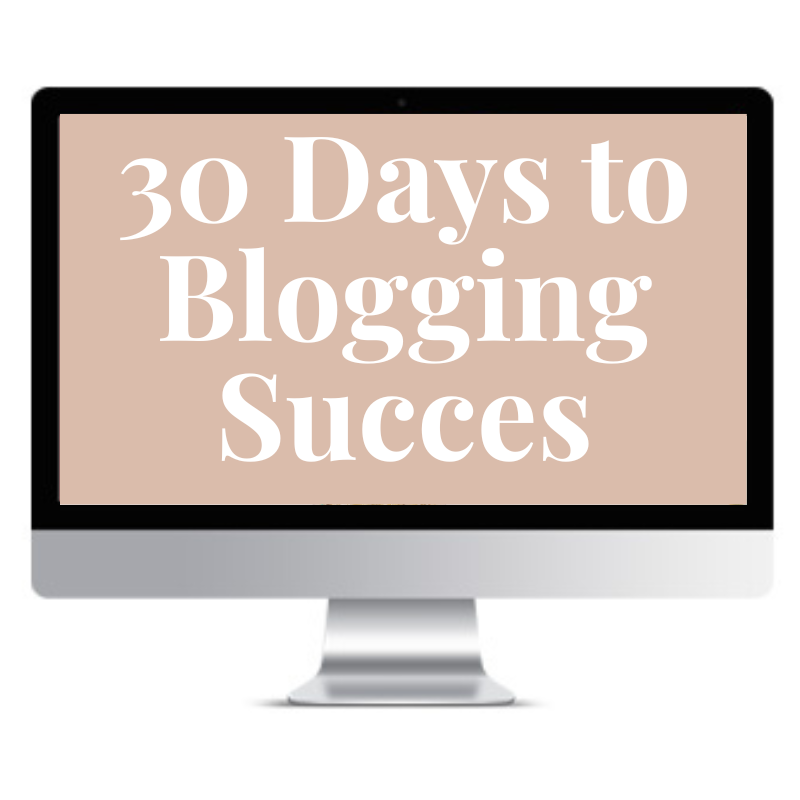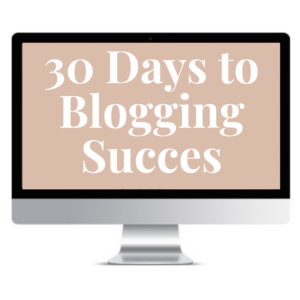 More Blogging Tips
Looking for more tips and tricks about blogging?
Here are some of the best posts to read next: