Note: Affiliate links may be used in this post. I may receive a small commission at no extra cost to you if you use my affiliate link. Full disclosure policy here.

Best Books About Blogging
Are you looking for the best books about blogging to read?
Here are 7 of the best books on blogging all aspiring bloggers should read!
There are many ways to learn about blogging online. For example, here on Blogging Her Way, I publish free articles about how to start a blog and share other blogging tips. You can also watch YouTube videos or take online courses.
But I know some people prefer to learn by reading books.
I personally LOVE to read (last year I read 73 books if that tells you anything!) and I always try to read a few blogging books and business books every year.
Below you'll find books about blogging that will help you start a blog, grow your existing blog, and make money blogging. I've also included some more general business books that I think are valuable for bloggers too.
Many of these books are written by successful bloggers who earn a six-figure income from blogging, and are now sharing their best blogging tips with others.
Best Books on Blogging to Read
These are the best blogging books every blogger should read!
On this list, you'll find great books about blogging specifically written for beginner bloggers, advanced bloggers, and bloggers at every stage in between.
1. Niche Selection Secrets by Yours Truly!
Hey, it's my website, so I can include my own blogging book first if I want to!
But seriously, if you're new to blogging and haven't started a blog yet, I highly recommend reading Niche Selection Secrets. I wrote this book to help aspiring bloggers decide what to blog about. You'll learn how to choose a niche for your blog that is profitable, and how to start a money-making blog.
This is an ebook, so you'll receive the PDF file immediately after purchasing. You can read the ebook on your phone, laptop, or tablet, and you will have lifetime access to any future updates. (The blogging world is constantly changing, so I update my products regularly to keep them relevant and helpful.)
2. One Hour Content Plan by Meera Kothand
One problem a lot of bloggers have is coming up with blog posts to publish on a consistent basis. You want to write content that people will actually read and that will make you money, but where do you actually start?
Meera Kothand's One Hour Content Plan is a book for bloggers that will help you come up with a year's worth of blog posts ideas in just one hour. You'll never run out of ideas for what to blog about once you follow the strategies in this book.
For more tips on coming up with blog post ideas, check out these useful tips in my article about 7 Simple Ways to Find Blog Post Ideas.
3. How to Blog for Profit by Ruth Soukup
Ruth Soukup is the founder of the successful blog Living Well Spending Less, which she earns seven figures from annually. She is also the creator of Elite Blog Academy, an online blogging course that costs over $1,000.
If the price tag on that online course makes your eyes water, there's luckily a more affordable solution: she published a book called How to Blog for Profit that contains 220+ pages covering much of the same material, for only a fraction of the price! This is a great introduction to how to make money as a blogger.
4. Boosting Your Blog Traffic by Ana Skyes
So you have started a blog, but what if you're having trouble getting people to actually read it? If that describes your situation, Ana Skyes' book Boosting Your Blog Traffic is what you need! It covers various strategies for increasing blog traffic, including SEO, Pinterest, and social media, in an easy to understand way.
Ana is the founder of the blog The She Approach. I've read all of her books for bloggers and they're extremely helpful. This one is an ebook, meaning you will get instant access to the PDF file immediately after you purchase it.
5. Blog by Number by Suzi Whitford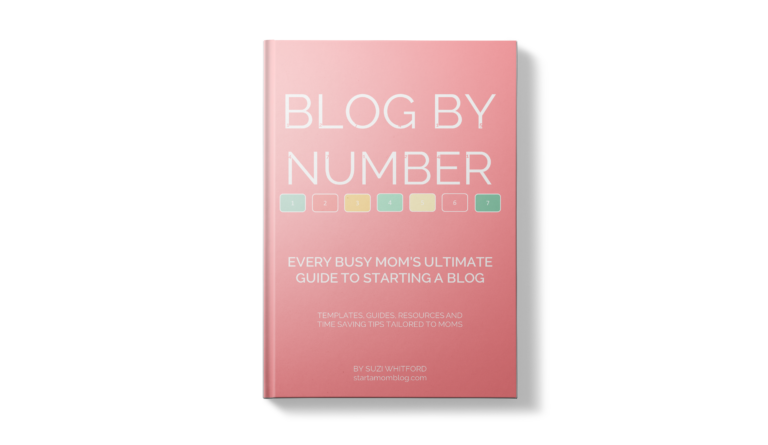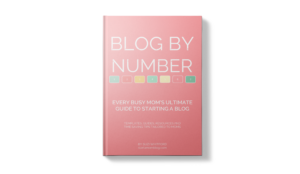 Suzi Whitford is the six-figure blogger behind Start a Mom Blog. A former engineer for companies like General Electric and the Walt Disney Company, she now helps moms (and anyone else!) start and grow money-making blogs.
Her book Blog by Number is a great introduction for starting a blog for beginners. This is an ebook, so you'll get access to it instantly after you purchase it! If you're looking for a bargain, this is one of the most affordably priced ebooks on this list and it's packed with helpful information for new bloggers.
6. The 4-Hour Workweek by Timothy Ferriss
This bestselling book was pivotal in getting me to start a blog back in 2017.
I have read The 4-Hour Workweek twice and think it has a lot of valuable takeaways for bloggers. As the title suggests, this book teaches you how to start an online business that you only have to work on four hours a week, allowing you to live the life of your dreams and escape the constraints of 9-to-5 life.
There are so many principles about time management, business growth, and productivity in here that have stuck with me for years. While not strictly for bloggers, I use what I learned from this book on a daily basis as a blogger.
7. Get Rich, Lucky B*tch by Denise Duffield-Thomas
Okay, apologies for the language in the title of this book! But I promise it's good and well worth a read. Get Rich, Lucky B*tch is a book about money mindset.
This is a topic I find a lot of people know little to nothing about! But if you're not making money from your blog and you're feeling stuck and frustrated about it, this book will help and I guarantee it will change your attitude about money.
Basically, Denise covers topics like how to get rid of money blocks that are holding you back, and how to increase the flow of money and abundance in your life. While again, this book is not specifically written for bloggers, there are a lot of takeaways that I was able to apply to my own blogging business.
BONUS: Affiliate Marketing Tips for Bloggers by Michelle Schroeder-Gardner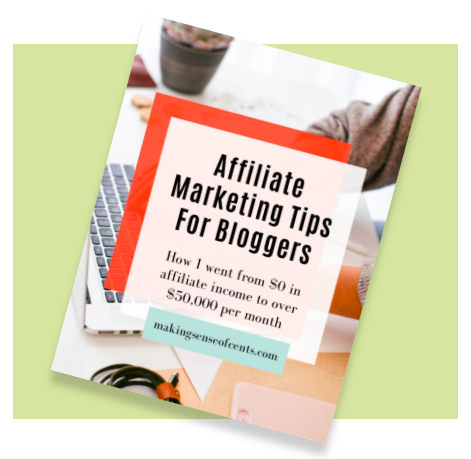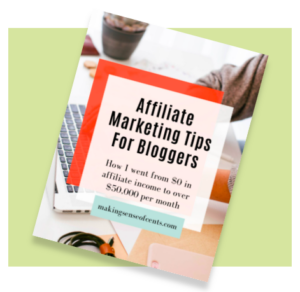 The last book on this list is actually 100% free!
Michelle Schroeder-Gardner is the founder of Making Sense of Cents and is a seven-figure blogger. She earns most of her income from affiliate marketing.
Affiliate Marketing Tips for Bloggers is a short book for bloggers that covers the basics of affiliate marketing, and Michelle's tips for going from $0 to $50,000 a month from affiliate marketing on her blog. This is also an ebook, so once you click the link to download her ebook, you'll have access to it immediately.
Best Blogging Books
This post showed you the best books about blogging.
Whether you are brand-new to the blogging world and just getting started, or you already have an established blog you are trying to grow, I hope you found a great book from this list to help you on your blogging journey.
Did I miss any great books for bloggers? Let me know in a comment below!
Looking for more free blogging tips?
Check out the following articles on my blog:
If you haven't started a blog yet, I also offer a FREE Blogging Bootcamp to help you get your blog started in just five days. When you sign up for Blogging Bootcamp below, you'll receive the first of five lessons directly to your email inbox.