Note: Affiliate links may be used in this post. I may receive a small commission at no extra cost to you if you use my affiliate link. Full disclosure policy here.

Food Blog Niche Ideas
Looking for the best food blog niche ideas that make money and get traffic?
Food is one of the best blog niches out there. There is a lot of money to be made blogging about food, making it one of the best niches out there.
Take a look at the food bloggers on my ultimate list of blog income reports and you will see what I mean. Food blogging can be very lucrative.
Some food bloggers earn over $100,000 a month!
But "food" itself is a very broad niche, and many food bloggers find that focusing on a particular sub-niche within the larger topic of food is beneficial. Niching down can help you establish yourself as an authority within your topic, get more traffic, and ultimately make more money from your food blog.
So what kind of food blog should you start?
Read on for the best food blog niche ideas!
Tips for Choosing a Niche
Let's get into the food blog niche ideas! Below are eight popular, high-traffic food blog niches that have good potential for income.
When choosing your food blog niche, ask yourself the following questions:
Is this a topic that I know a lot about and have experience with?
Is this a topic that other people are interested in?
Is this a topic I can see myself writing about long-term?
These will help you determine if a niche is right for you or not.
For more tips on deciding your niche, be sure to read my other guide What to Blog About: How to Choose a Blog Niche.
Here are some great niche ideas for food bloggers:
1. Ethnic Cuisine
One great food blog niche idea is ethnic cuisine. You can focus on a specific country or region's cuisine: Chinese, Italian, Middle Eastern, Indian, Mexican, and so on. If you have a passion for a certain ethnic cuisine or a lot of experience with it already, then this can be a great niche to focus on for your food blog.
You can still focus on recipes from common categories such as:
Breakfast
Lunch
Dinner
Side Dishes
Desserts
Snacks
Drinks
But focusing solely on recipes from a particular ethnic cuisine.
An example of a successful food blog that does this is Piping Pot Curry. Meeta shares delicious globally-inspired recipes on her blog, with a focus on Indian cuisine. She earns over $5,000 a month from her food blog.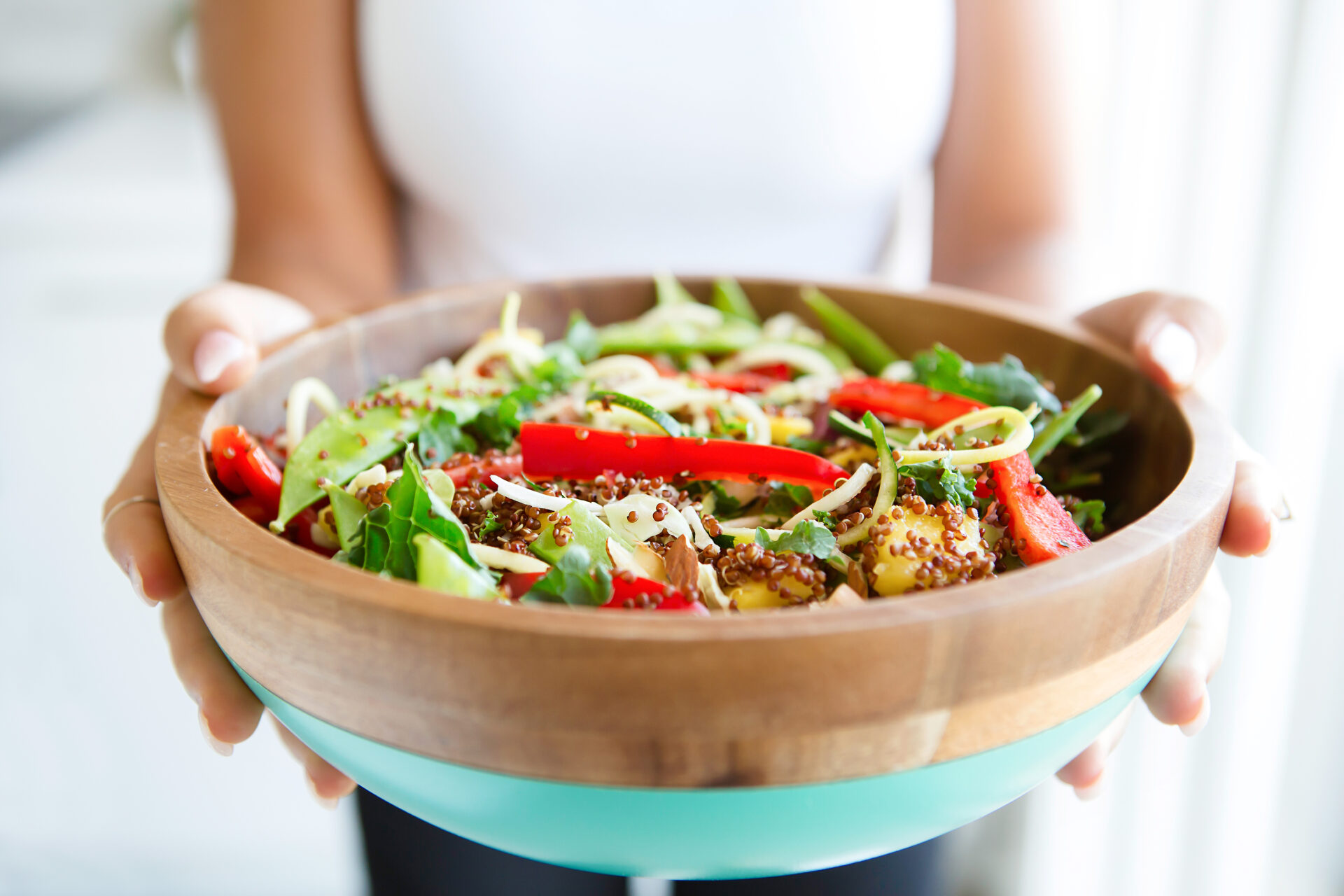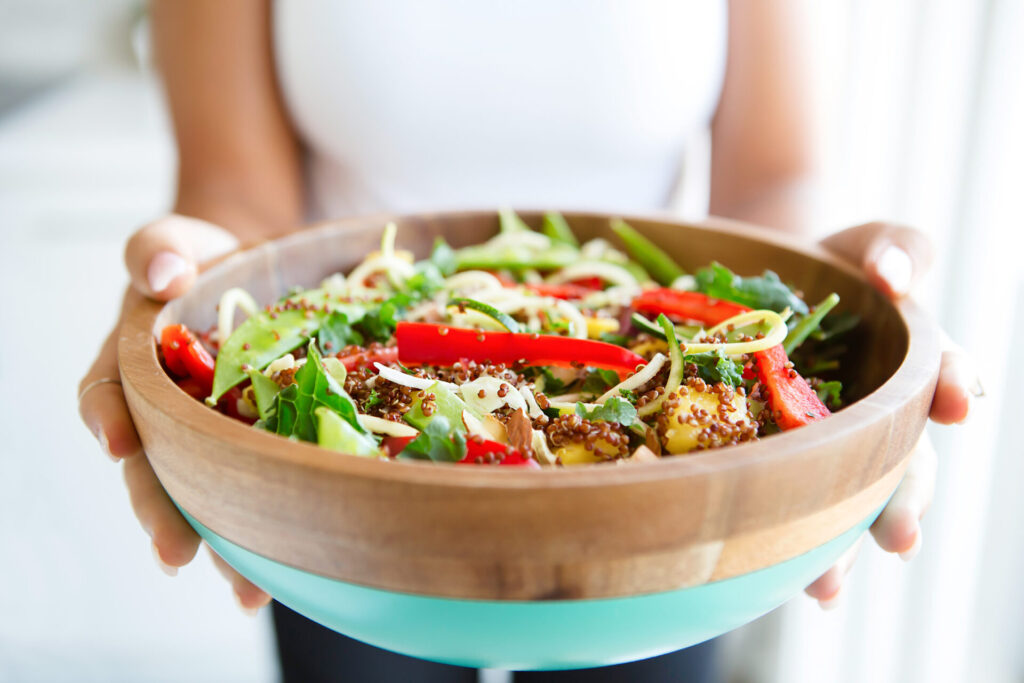 2. Gluten Free
Gluten free is an extremely popular diet right now. Some people have a gluten intolerance, while other people just want to avoid or limit gluten intake.
So many people are looking for gluten free recipes of popular food like pasta, bread, pizza, muffins, and so much more that traditionally contain gluten.
If you already follow the gluten free diet yourself, this is a great niche!
And if you want to see how much money you can make blogging about gluten free recipes, check out Sara from The Bettered Blondie. She makes over $7,000 a month from her food blog where she shares gluten free recipes. Not only are all her recipes gluten free, many also fit into other diets too!
Some other popular diets to focus on include:
Keto diet
Whole30 diet
Paleo diet
You can make almost any food to accommodate these diets, and people are always searching for diet-friendly version of their favorite recipes.
3. Instant Pot
Instant Pots are one of the most popular kitchen accessories right now.
With how many people are searching for Instant Pot recipes, you could easily create an entire food blog around this particular topic.
People love Instant Pots because they are beginner-friendly able to cook quickly and you can make a wide variety of meals from them. You'll never run out of Instant Pot recipes to write about. This would be a great niche for someone who already owns an Instant Pot and enjoy cooking with it.
With this niche, you can also share tips for cooking with an Instant Pot.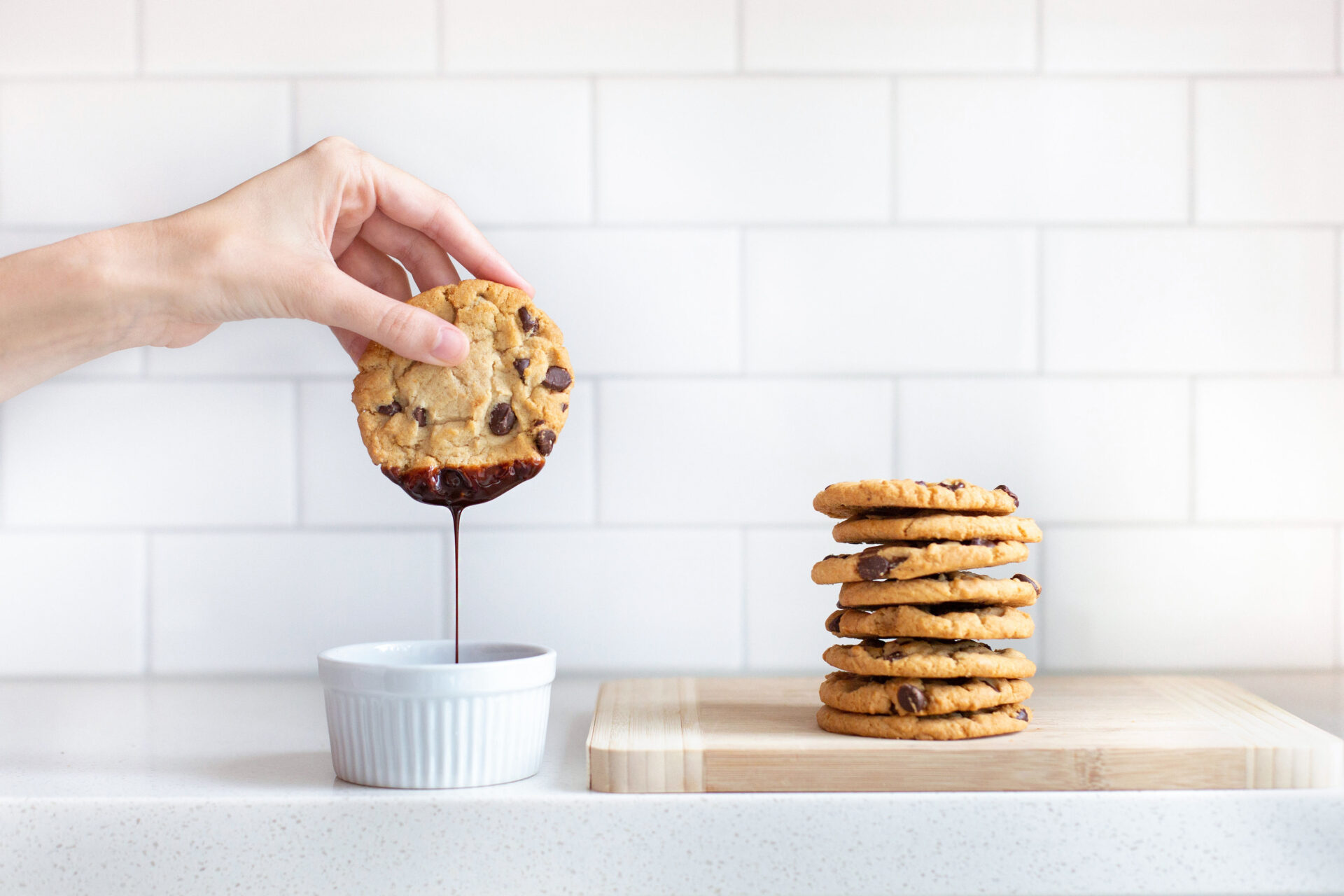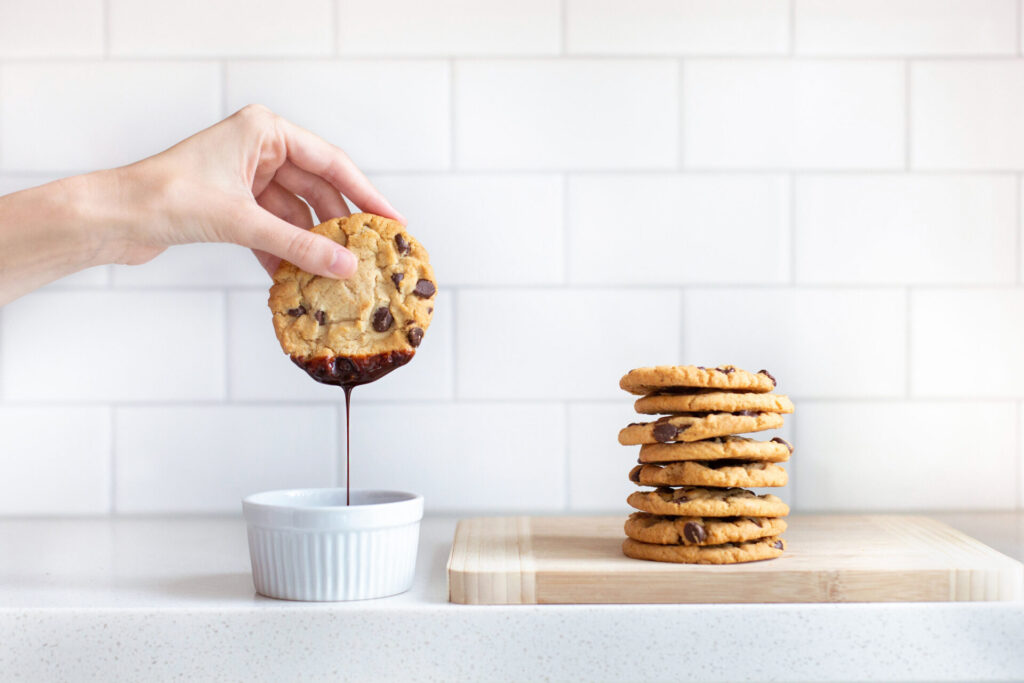 4. Desserts
Okay, seriously, who doesn't love dessert?
Unlike some of the previous food blog niche ideas on this list, which involve focusing on a specific type of cuisine, diet, or way of cooking, this one involves narrowing down on one particular type of dish, and that is desserts!
You can share recipes for all types of desserts (think cookies, cakes, puddings, pies, cupcakes, tarts, and more!) as well as specific interests like healthy desserts or holiday desserts. This is a niche where you'll never run out of ideas.
For a food blog that is successful writing about sweets, check out Butternut Bakery. Jenna made over $7,800 in a month from her dessert blog!
Similarly, you could focus on another dish aside from desserts. What about a blog for just breakfast recipes? Or just appetizers? These are great ideas too!
5. Vegan and Vegetarian
Vegan and vegetarian are both very popular diets.
I've personally been vegetarian for over half my life, so if I were to start a food blog, I would definitely pick one focusing on vegetarian recipes!
It's estimated that over 20% of the world population follows a vegetarian diet, and more and more people are trying it out. Vegans account for a much smaller percentage, but there are still an estimated 79 million vegans around the world, making it a sustainable audience size for a food blog.
Not only could you share vegetarian and vegan recipes on a blog in this niche, you could also write guides sharing vegetarian and vegan options at popular restaurants (especially for vegans where options are much more limited!)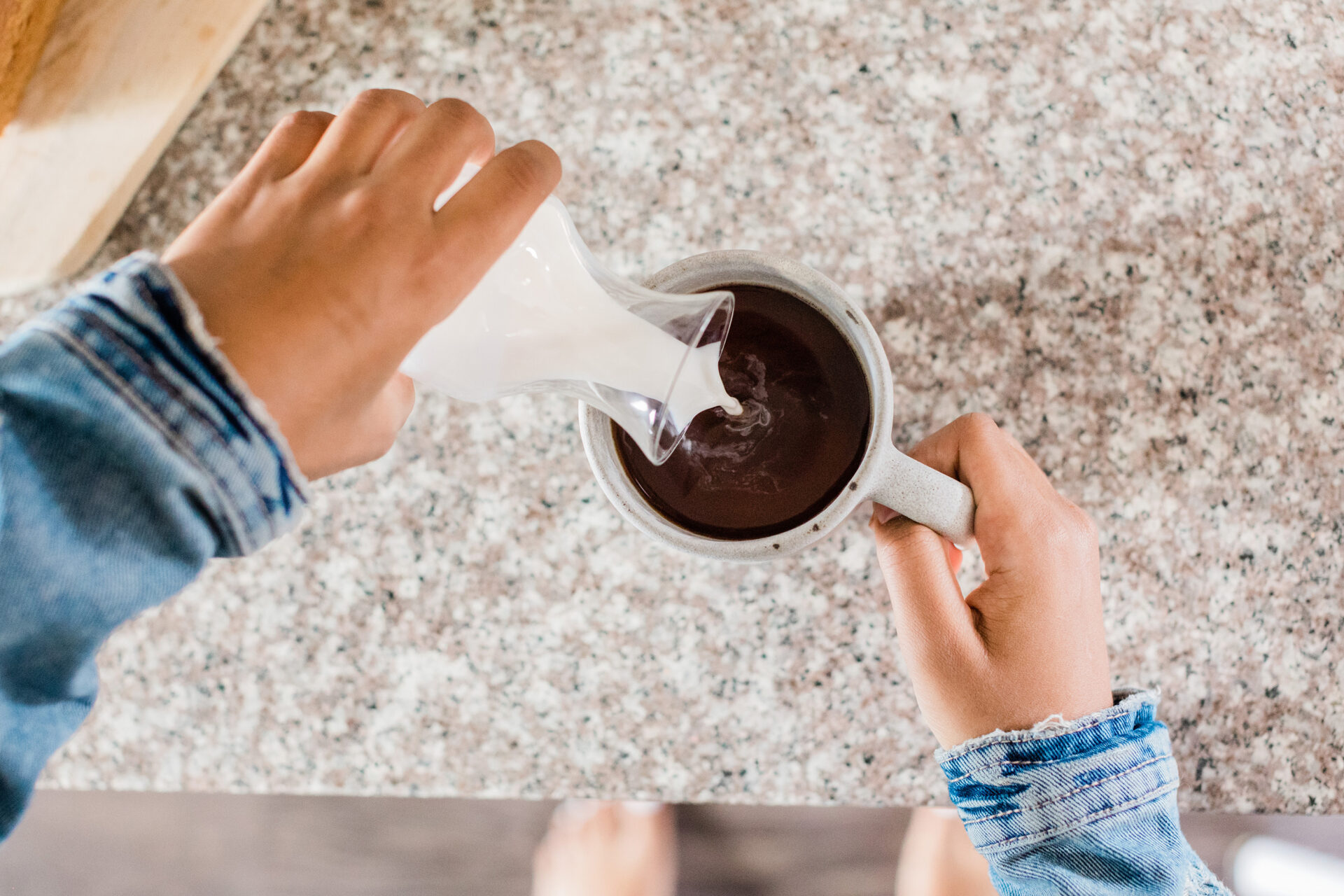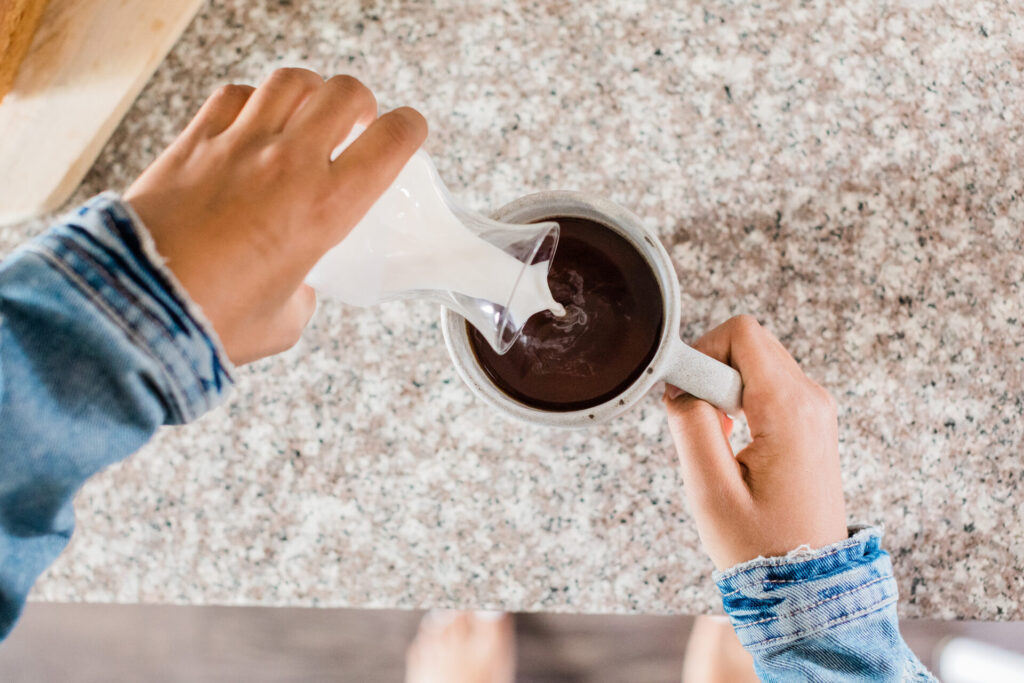 6. Coffee
I know coffee is not a food, but it does fall under the general food and beverage niche, which is why I am including it as an idea here!
The coffee niche is extremely popular right now.
This is a niche where you do not necessarily have to create and photograph your own recipes like you would for most other food blog niches.
Instead, you can write more product-focused posts such as the best coffee makers or best coffee beans, and how-to guides for things like brewing your own coffee or making a latte. If you enjoy coffee, this is a great niche to get into!
7. Healthy Eating
Many health-conscious eaters are searching for healthy recipes online.
With the healthy eating niche, you can write recipes for all the usual categories (breakfast, lunch, dinner, dessert, appetizers, side dishes, snacks and so on) but with a healthy flair. You can also focus on diets like low carb or sugar free.
For an example of a healthy eating food blog that is very successful, check out The Clean Eating Couple. Liz and Tyler earn over $150,000 a year from their food blog sharing healthy, delicious, and nutritious recipes.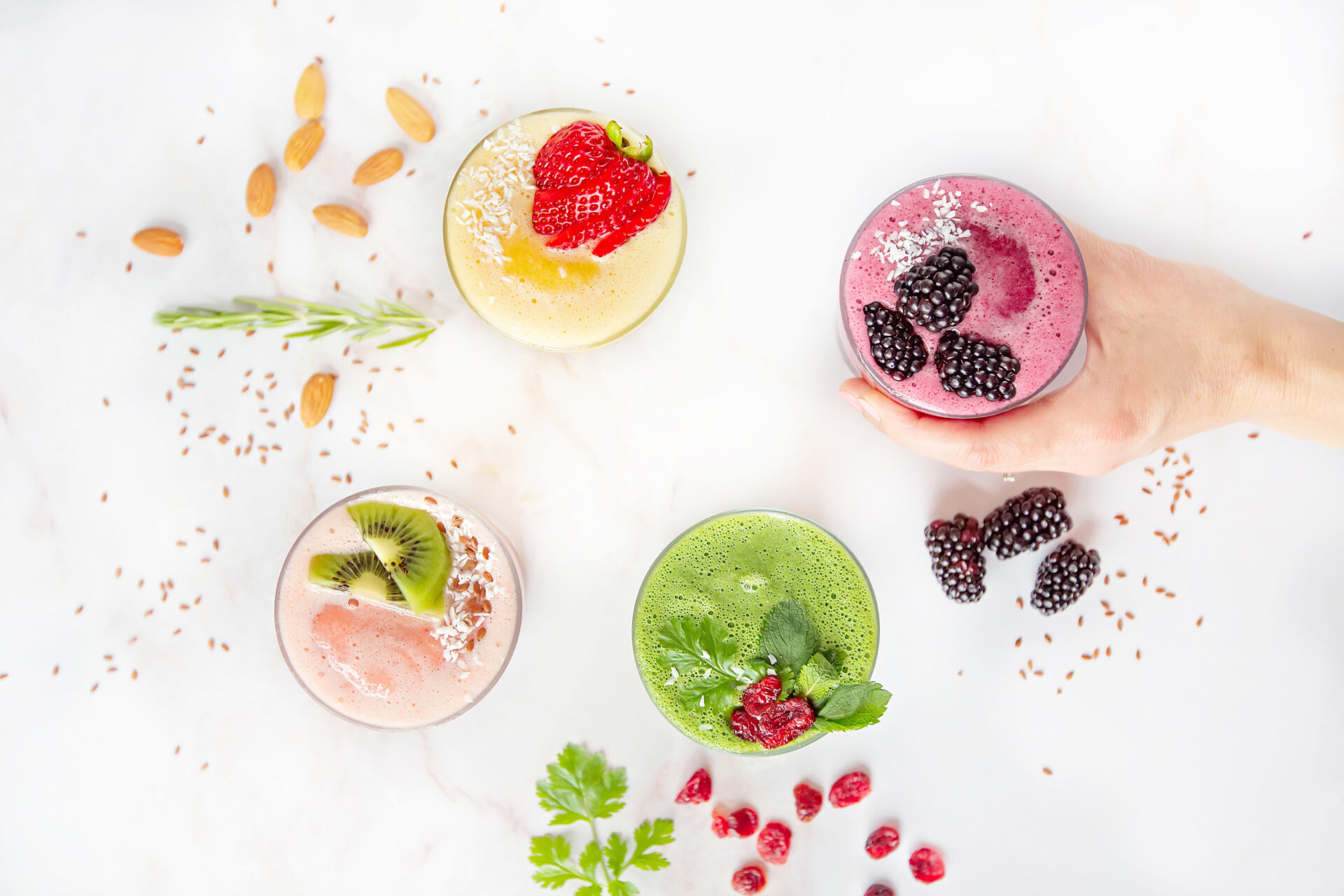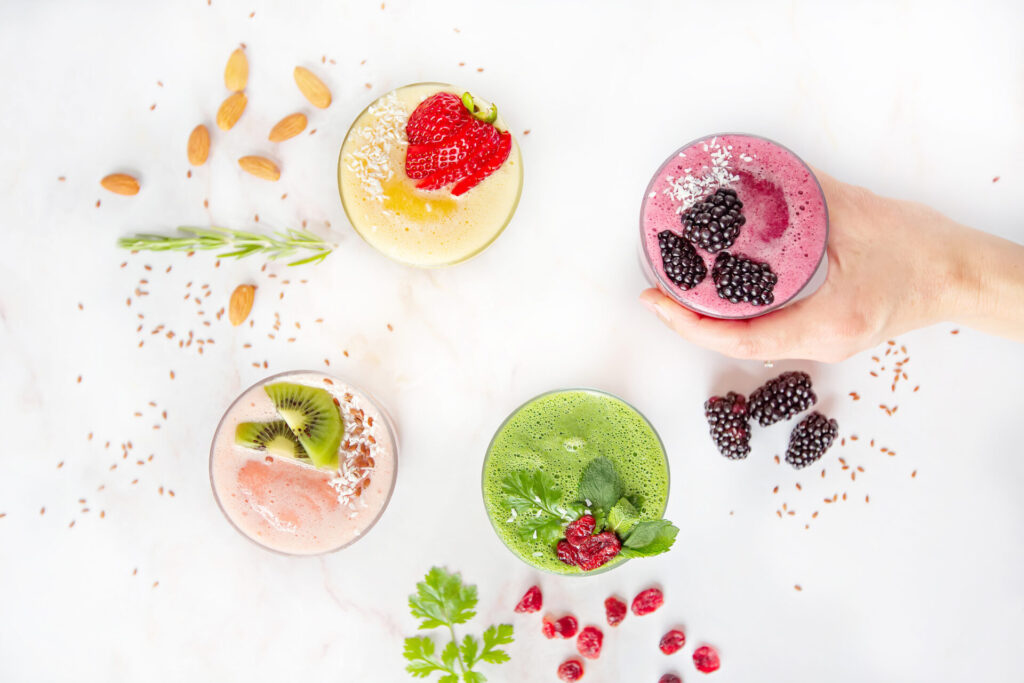 8. Smoothies
Finally, one of the best food blog niche ideas that can get a lot of traffic and make money is smoothies. This is a very narrow niche, but can be very profitable!
For example, Kath from Green Thickies earns over $15,000 a month writing about healthy green smoothies for weight loss on her blog.
Smoothies are easy to make, meaning this is an accessible food blog niche even for someone (thinking of myself here) who isn't a great cook.
Despite being a pretty specific niche, there are actually tons of different smoothie recipe ideas you can tackle within this niche. Not to mention, you can also write product-focused posts on a smoothie blog such as the best blender to make smoothies, the best protein powder for smoothies, and so on.
More Food Blog Niche Ideas
This post showed you eight food blog niches I think have great traffic and income potential based on my own personal research and experience.
But if you want to access 15+ more profitable food blog niches, you can download my ultimate list of 150+ niche ideas for bloggers below.
How to Start a Food Blog
Do you want to learn how to start a food blog?
I put together a whole guide about how to start a food blog for beginners.
This guide will show you step by step how to get started and have your food blog up and running in less than an hour, even if you have no tech experience!
I also created a massive list of popular food blog post ideas if you need help coming up with things to write about on your food blog.
For a quick overview of how to start your blog, keep reading!
The main thing you will need in order to start a blog is a domain name and web hosting. I recommend Bluehost for web hosting because it's only $2.95 a month and you get a FREE domain name (which saves you an additional $15-20.)
If you need help choosing a name for your blog, read How to Choose a Blog Name for some helpful tips and 100+ blog name ideas.
Here's how to quickly start your blog with Bluehost:
1. Click here and then click the "Get Started" button:
2. Select your hosting plan
Which plan should I choose? I recommend the Basic plan for new bloggers.
I'm personally on the Plus plan, but that's only because I run multiple blogs. Otherwise I would probably choose the Basic plan!
3. Put in your domain name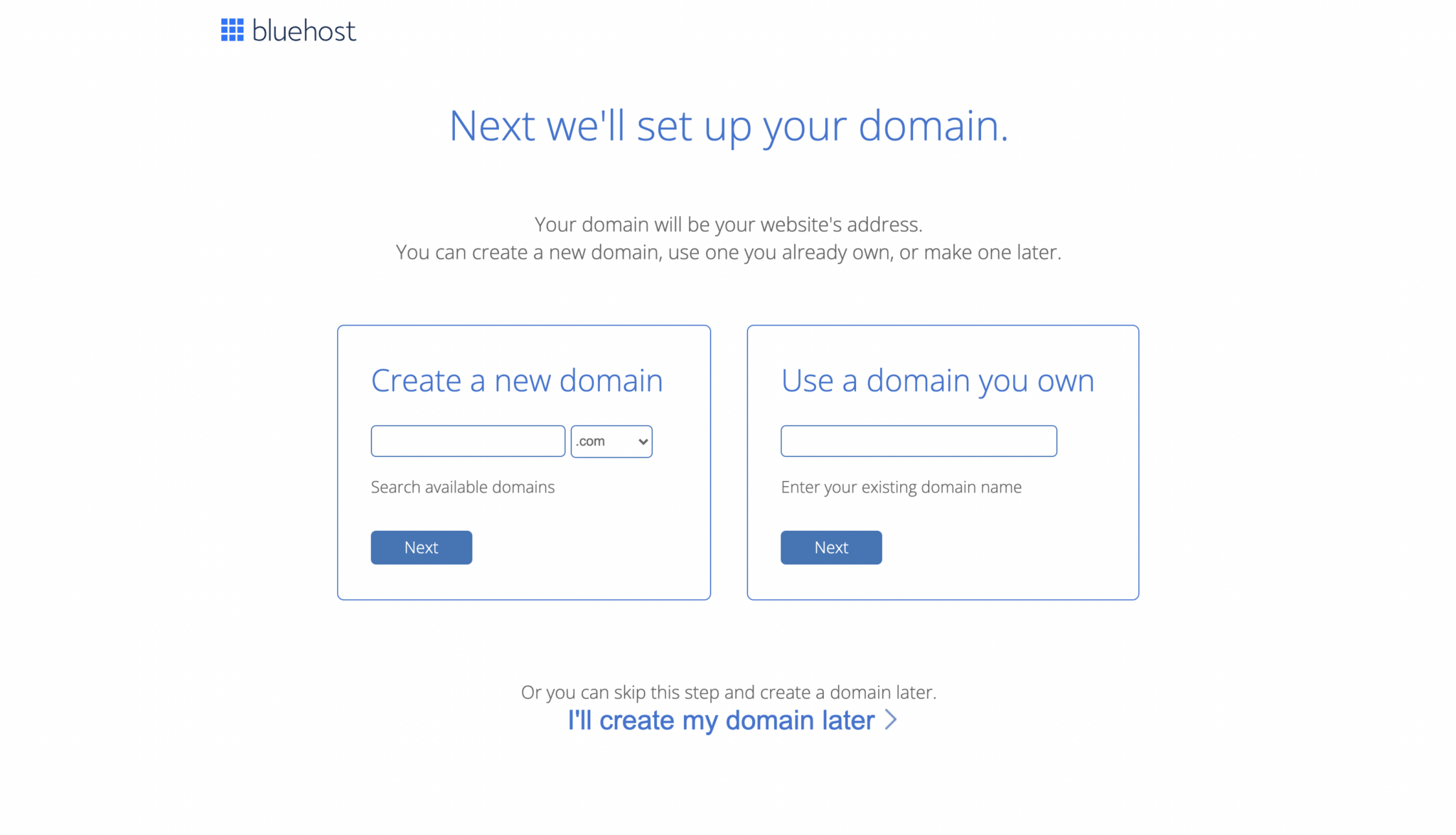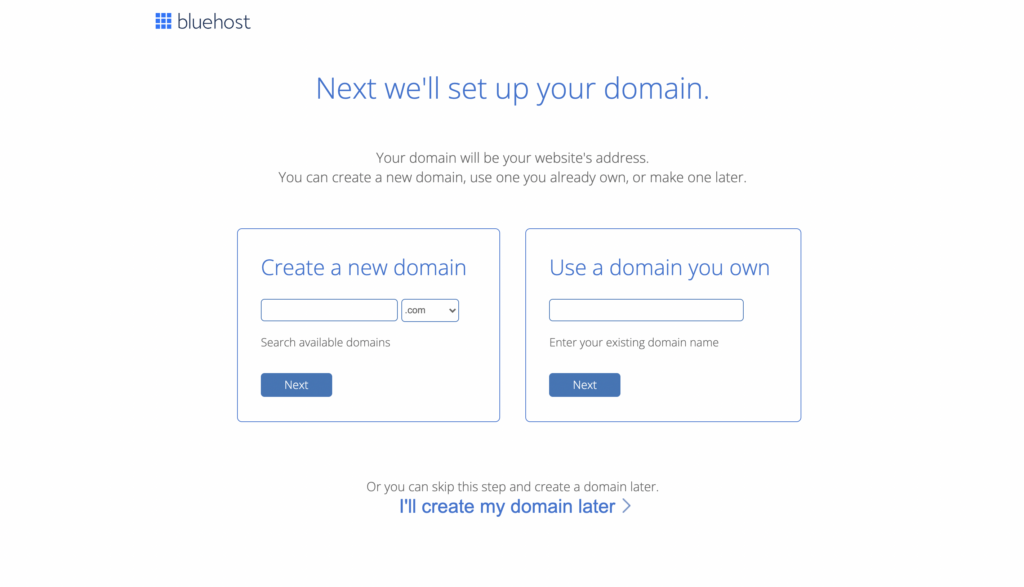 This is where you'll put in the domain name that you want to use for your blog.
Related: Food Blog Names: Ideas and Examples
What if I haven't decided on a name yet? If you haven't decided on a domain name for your blog yet, click "I'll create my domain later." Or you can wait a couple seconds and this offer will pop up on the screen: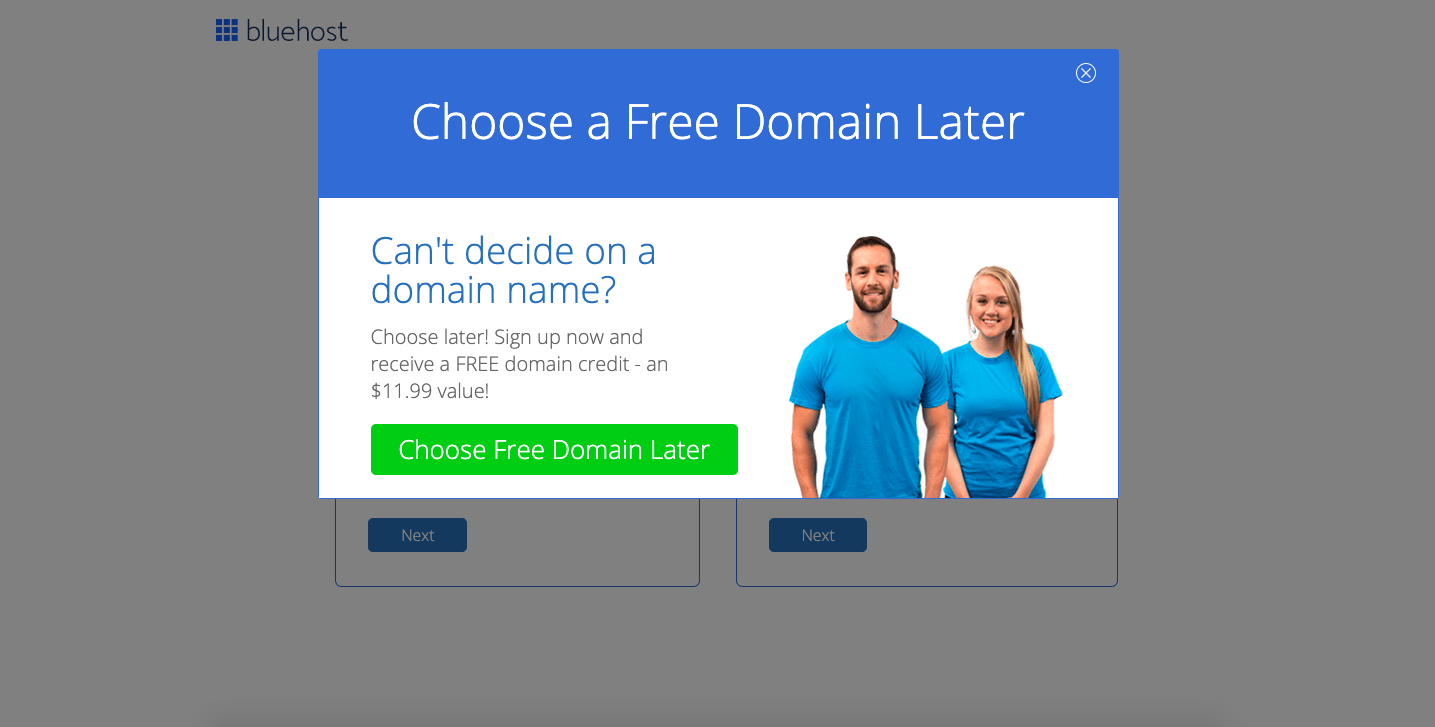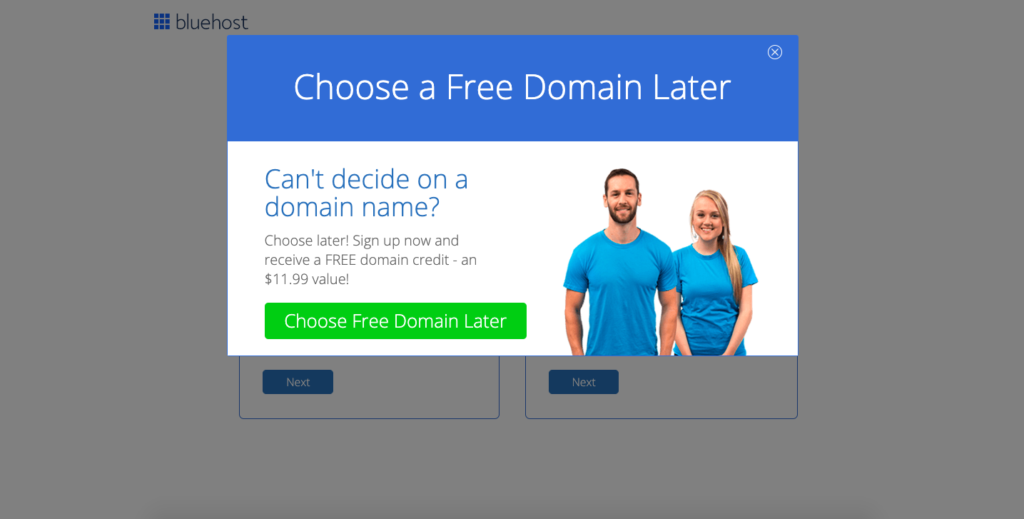 Select this option and you can go ahead and set up your blog now, then use the free credit to buy your domain name later.
4. Create your hosting account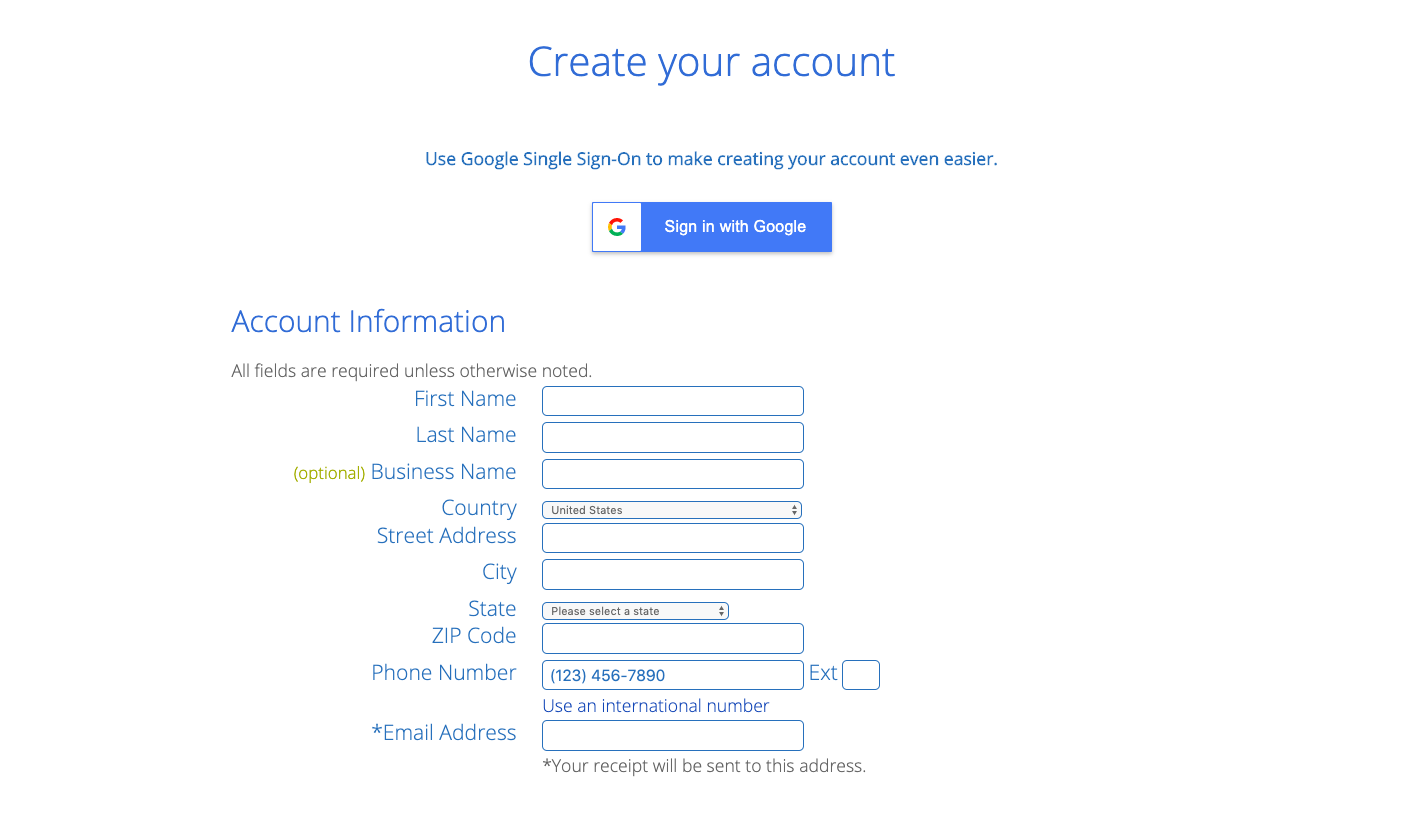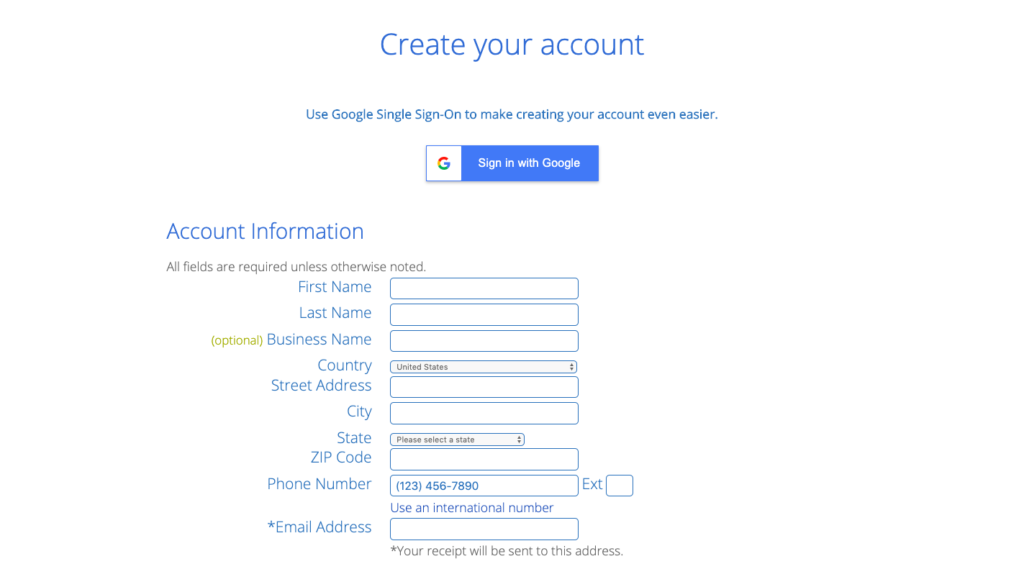 5. Choose your package and pay
This is where you'll select your hosting plan.
I recommend the 12-month plan for $2.95 a month, for a total cost of $35.40 for the year. But you can also choose a 24-month or 36-month plan.
What about package extras? You have the options to add on extra paid services like site backups, SEO tools, or site security.
I personally don't recommend any of these paid extras, because there are free WordPress plugins you can install that do the same things.
6. Congrats, you're done!
Now you're all set! Bluehost will automatically install WordPress for you.
What exactly is WordPress? WordPress is the content management platform that your blog will run on. Your WordPress dashboard is where you will go to edit the look of your blog, write blog posts, upload images, etc.
It's extremely easy to use, even if you're a total beginner.
How Do Food Bloggers Make Money?
I shared the food blog niche ideas that I think have a good potential for earning, but let's talk about HOW food bloggers can actually make money.
Some of the best ways for food bloggers to make money are:
Display advertising: Once your food blog is getting enough traffic, you can apply to an ad network like Mediavine and earn money from displaying ads on your blog. This can be very profitable and passive income for bloggers!
Affiliate marketing: You can earn money by placing affiliate links in your blog posts. Whenever someone clicks your link and makes a purchase, you will earn a commission. For food bloggers, I recommend joining the Amazon affiliate program and Skimlinks affiliate network to make money.
Sponsored posts: Food bloggers can work with brands by creating sponsored content such as sponsored posts on their blog or social media accounts. In this case, you get paid a fixed amount by the brand.
Digital products: Another way to make money blogging as a food blogger is by selling digital products such as a digital recipe book or meal plan guide.
For more ways to make money blogging, be sure to read my post about How Do Bloggers Make Money? Top 5 Ways Explained.
Food Blog Niche Ideas
Hopefully this post gave you some inspiration for food blog niche ideas!
There are many sub-topics within the food niche, and choosing one to focus on or highlight on your blog can help you grow and make more money.
These are just a few of the best food blog niche ideas to consider.
For more tips about blogging, be sure to read: